When No-Wave Hit Mid-America: 'M-80: A New-No-Now Wave Festival'
Devo. James Chance & The Contortions. The Richard Lloyd Quintet. Flamingo. The DB's. NNB. Tuxedo Moon. Charlie Burton. The Girls. The Suburbs. Dark Day. Monochrome Set. The Fleshtones. Curtiss A. These were just some of the artists who performed at M-80.
In the fall of 1979, the Marathon 80 (M-80) music festival was held in the Twin Cities. Written and talked about by music nerds and aficionados of subculture, the event is now legendary. Curated by a maverick, a man perhaps too hip in his musical tastes to predict what the masses will consume, it seems almost impossible that it happened at all. M-80 consisted of two sweaty days of music - and these were long, 11-hour days inspired by grassroots happenings like Woodstock. It was rare, at this time, to have multi-band festivals; the Coachellas and the Warped tours were years away.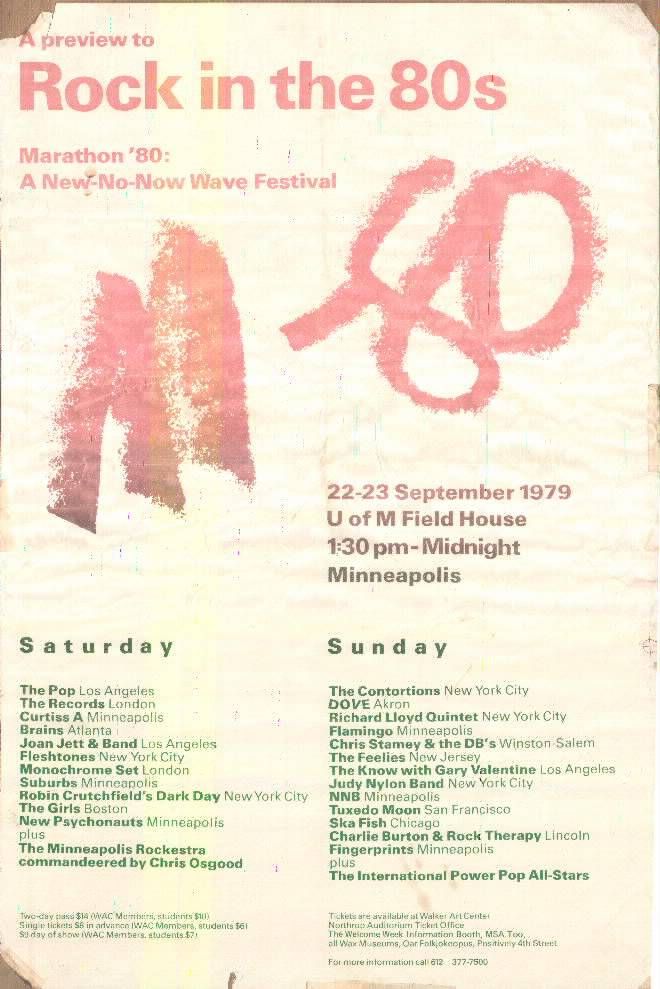 In the late 1970s, Minneapolis was surprisingly hip when it came to new music, mostly due to the emerging rock scene. Bands were creating an underground community: The Suicide Commandos, The Suburbs, Flamingo, along with a slew of other bands that regularly played downtown at Jay's Longhorn bar. Another factor for that hipness was our pipeline to the New York art world via the Walker Art Center, the crystal palace of urban culture and modernity. The Walker Art Center regularly programmed avant-garde performance, music, dance, poetry, the list goes on.
Enter Tim Carr, a former music critic for the Star Tribune and now the performing arts curator at The Walker Art Center. Tim was a hip, cultural omnivore and M-80 was his brainchild. After M-80 was over, Tim moved to New York to be closer to the culture he loved. He passed away in 2013 and was interviewed before his death about his role in M-80. His voice, and the perspectives of a few others involved in M-80, offer flavor and context to how the event achieved its legendary status.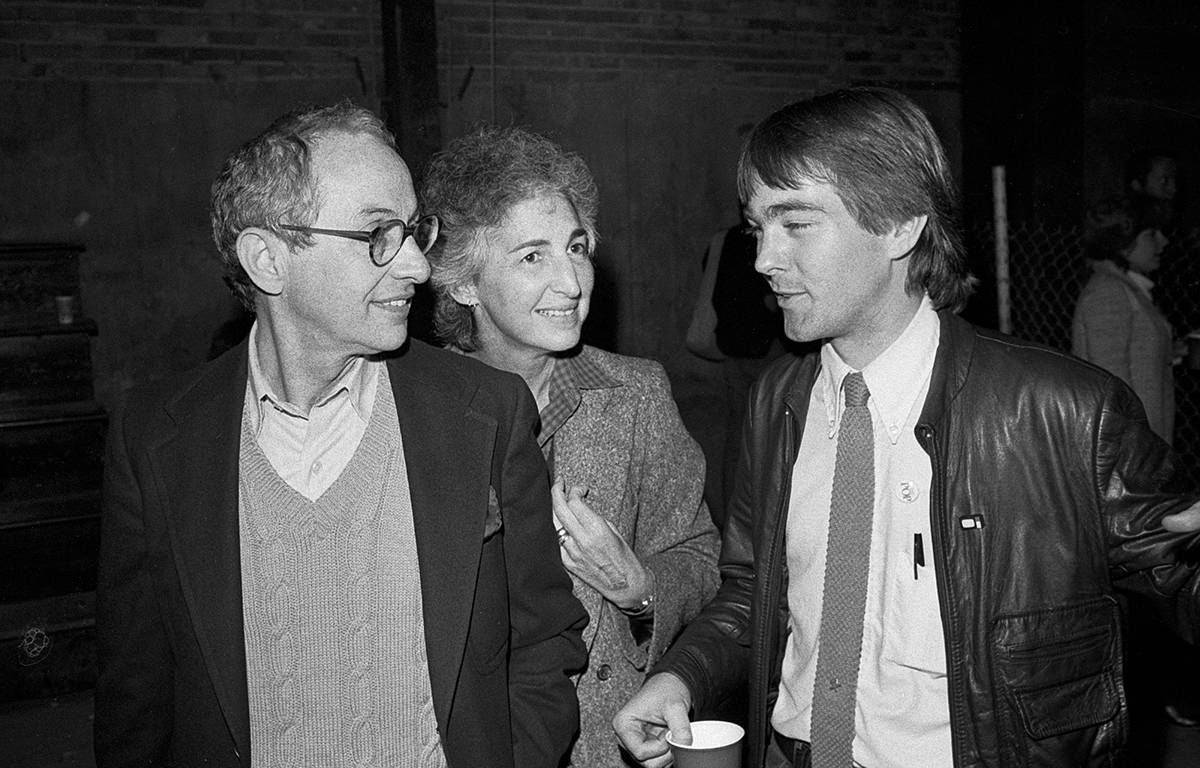 Tim Carr: Nigel Redden, the director of performing arts at the Walker Art Center, asked me if I wanted to come and work for him, and so I thought that sounded like a great idea. The Walker had a long history of doing art and rock. They had booked the first concerts by Led Zeppelin, Jimi Hendrix and the Who. With my position, I was able to, once a month, bring rock 'n' roll to the Walker Art Center. So, I could do DEVO's first appearance in Minneapolis, and Pere Ubu and weird bands like Wazmo Nariz, and we booked Laurie Anderson and Philip Glass. It was a great time.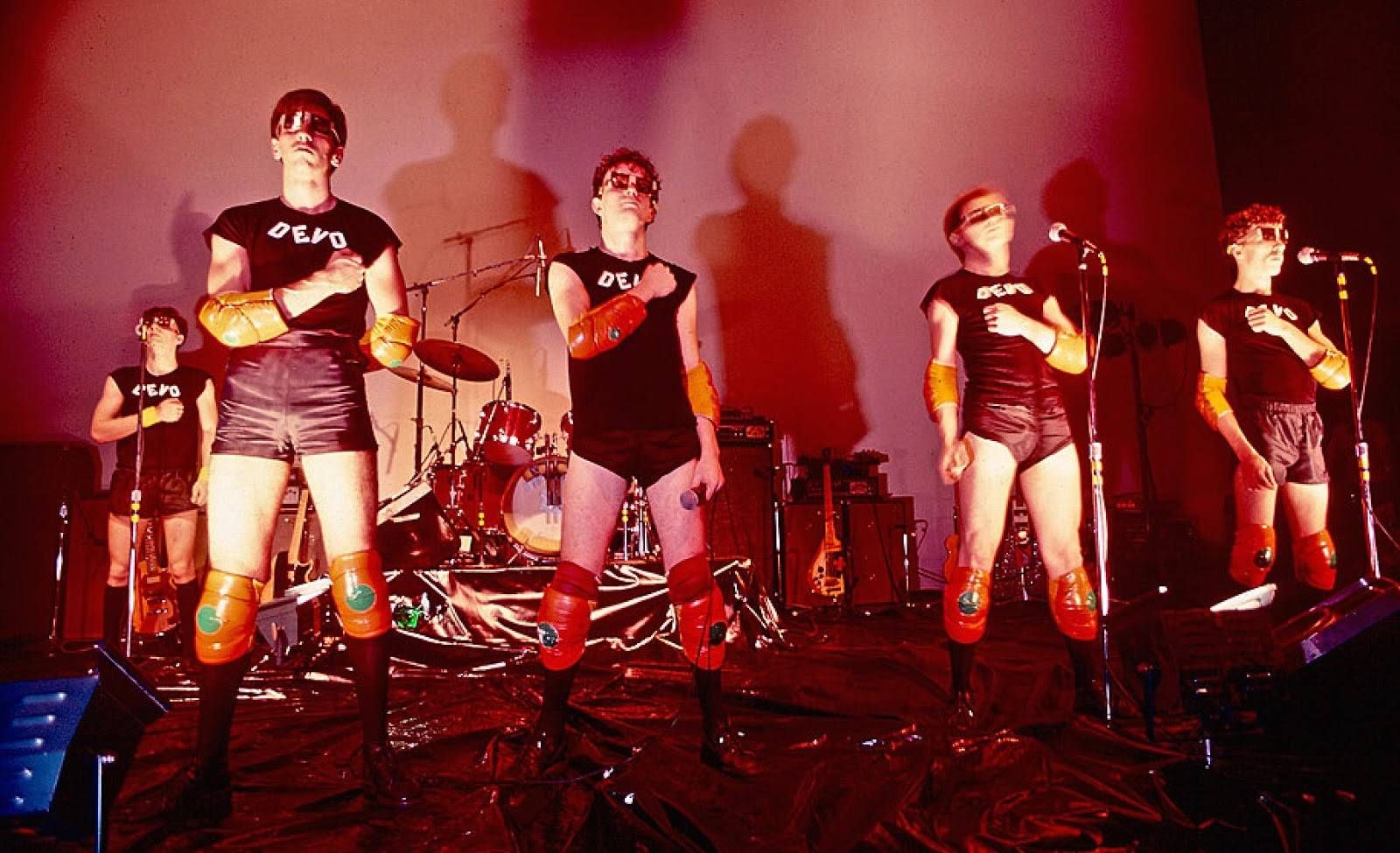 Gerald Casale (founder of Devo): Tim Carr was an incredible person. He brought Devo to Minneapolis in 1978. Playing the Walker Art Center was such an important show for Devo. We had never done our full theatrical show with the black plastic and film projections. We did that for the first time at the Walker, and that was because of Tim. Tim got it.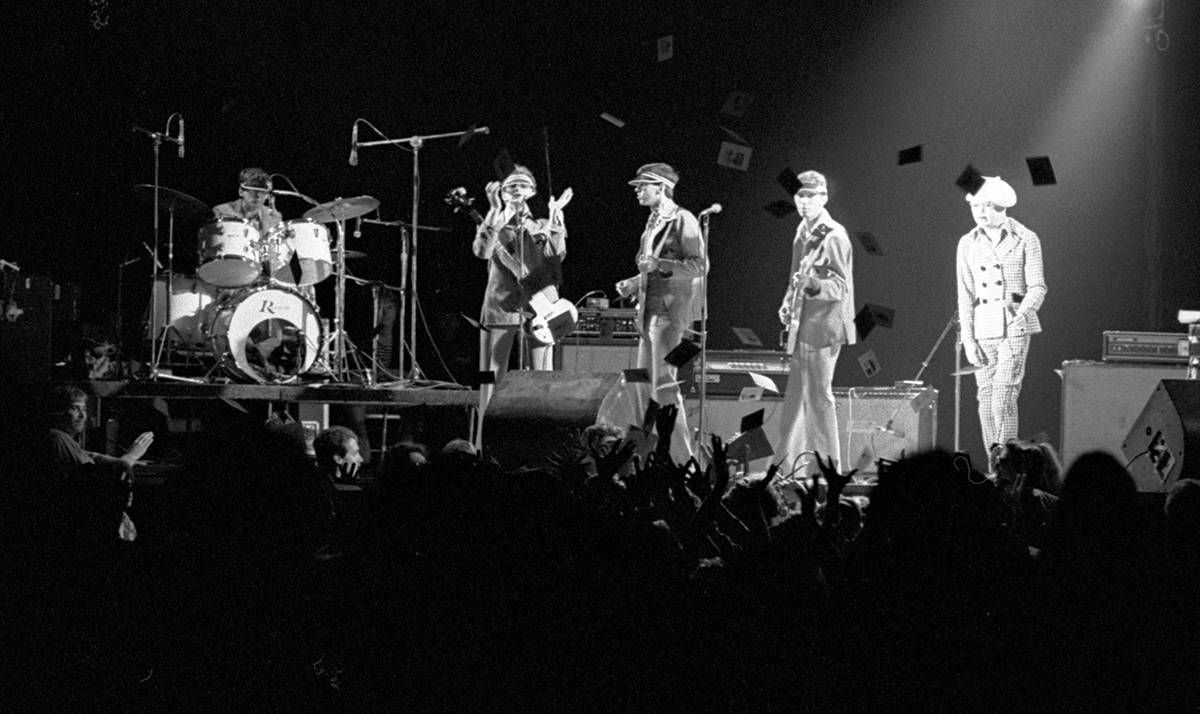 Tim Carr: I wanted to bring the world's fair to Minneapolis. I said, "Hey guys, let's put on a show." I felt at the time that Minneapolis had bands with national chops that nobody outside of the scene was paying attention to. So I thought that what I would like to do is stage a rock festival. In those days, you just thought big and then did it. The first band I thought of was Devo. I talked to them, and they said, "Yes, we would love to do it."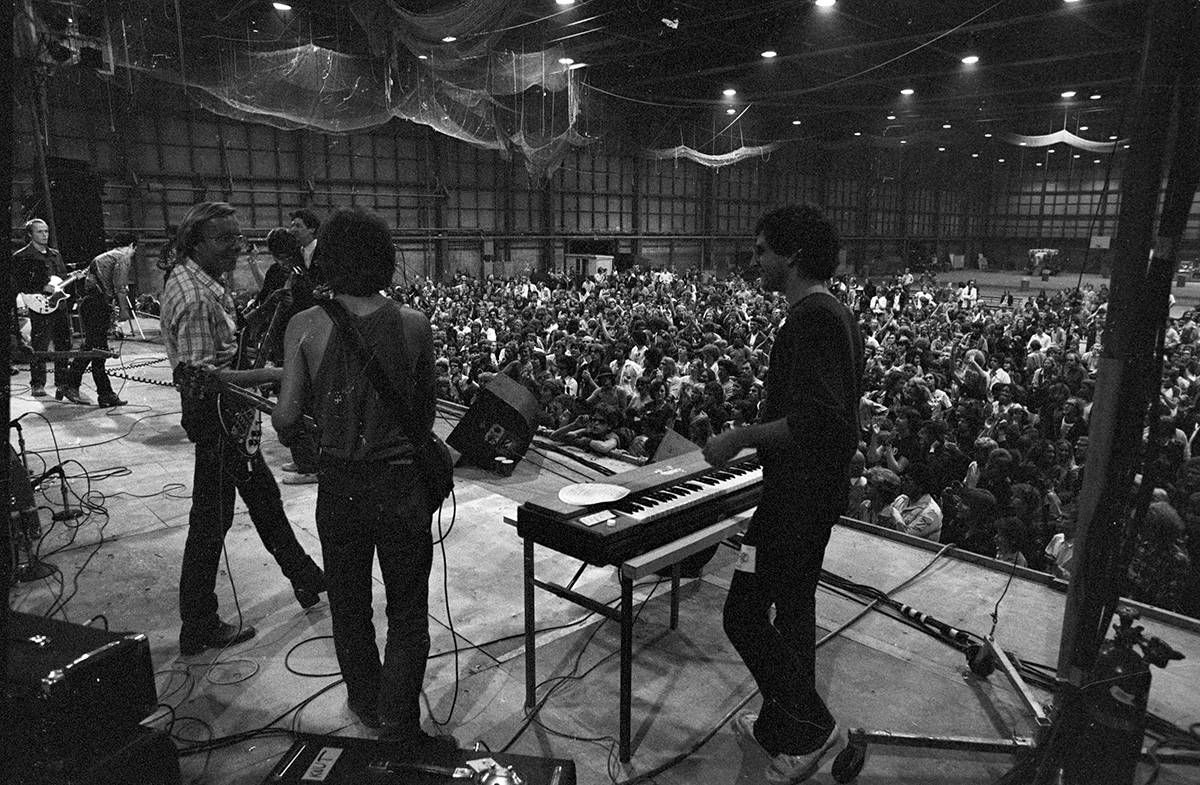 Tim Carr: I found all the most interesting bands on the planet that didn't have recording contracts. Bands that had put out one or two singles from Chicago, from Nebraska, from San Francisco, from LA, from New York and from London. At one point, you know, this was going to be 120 different artists.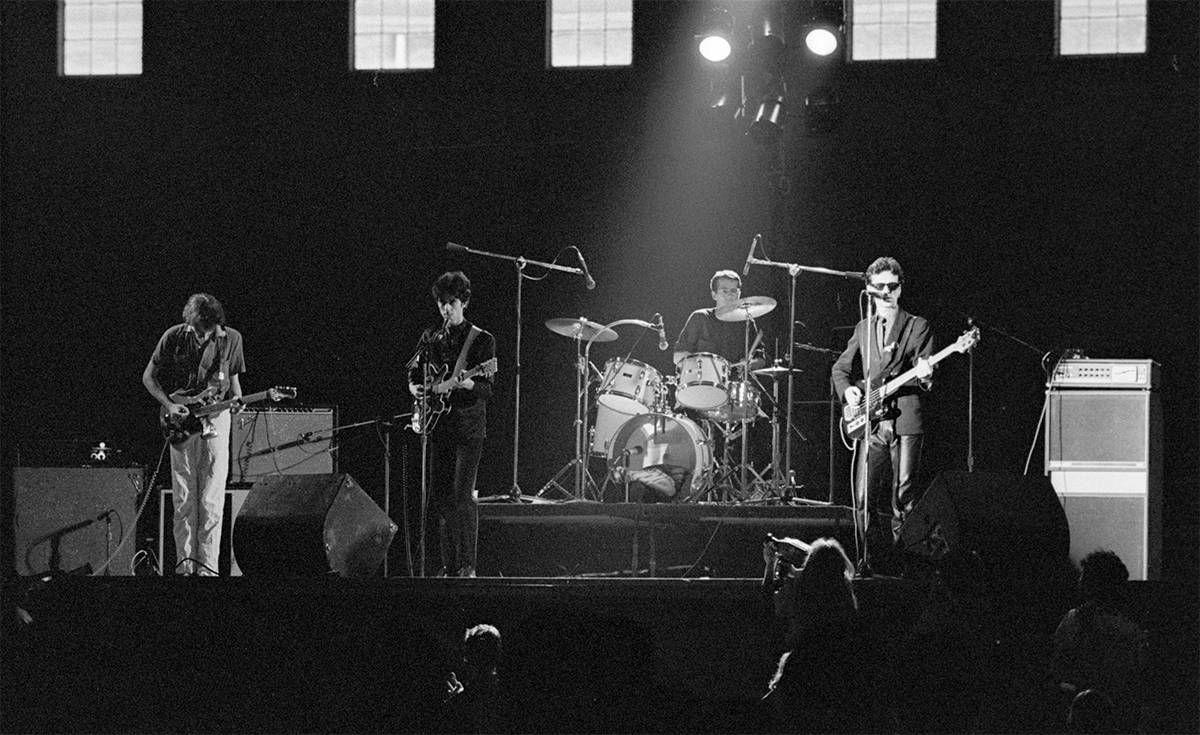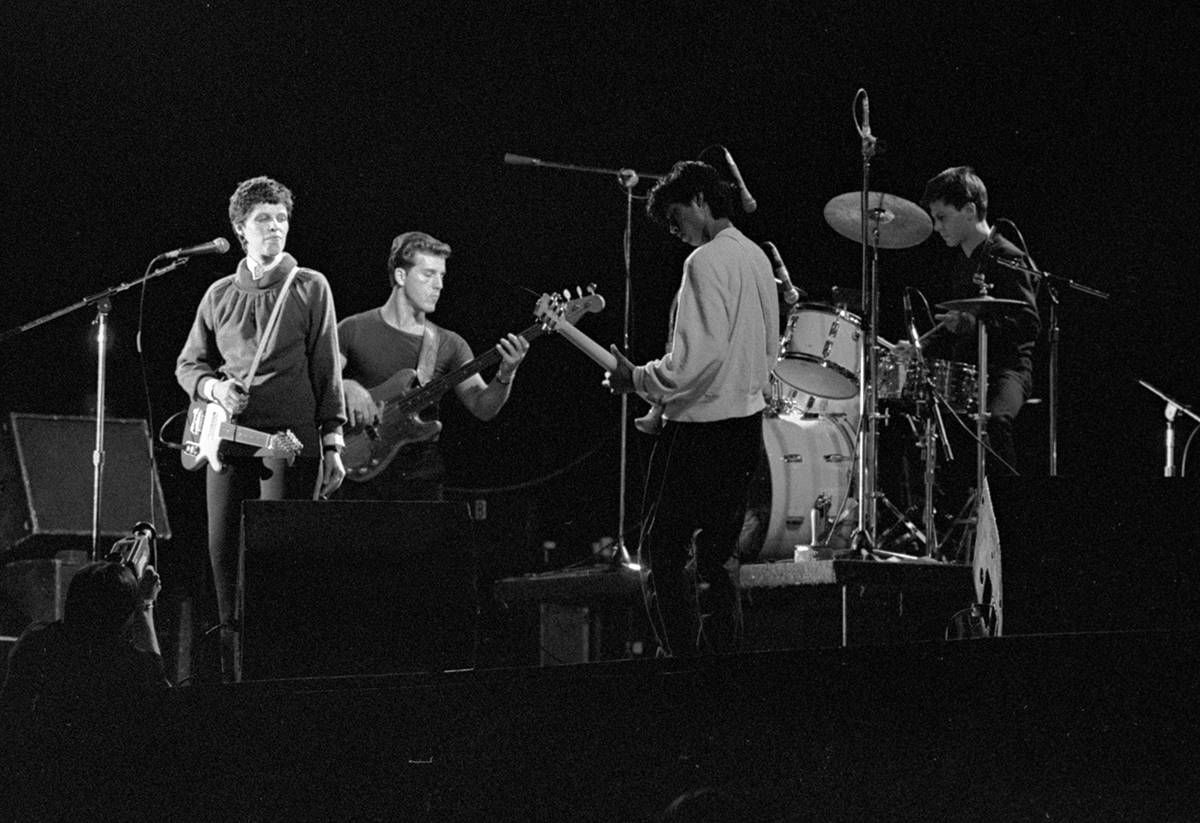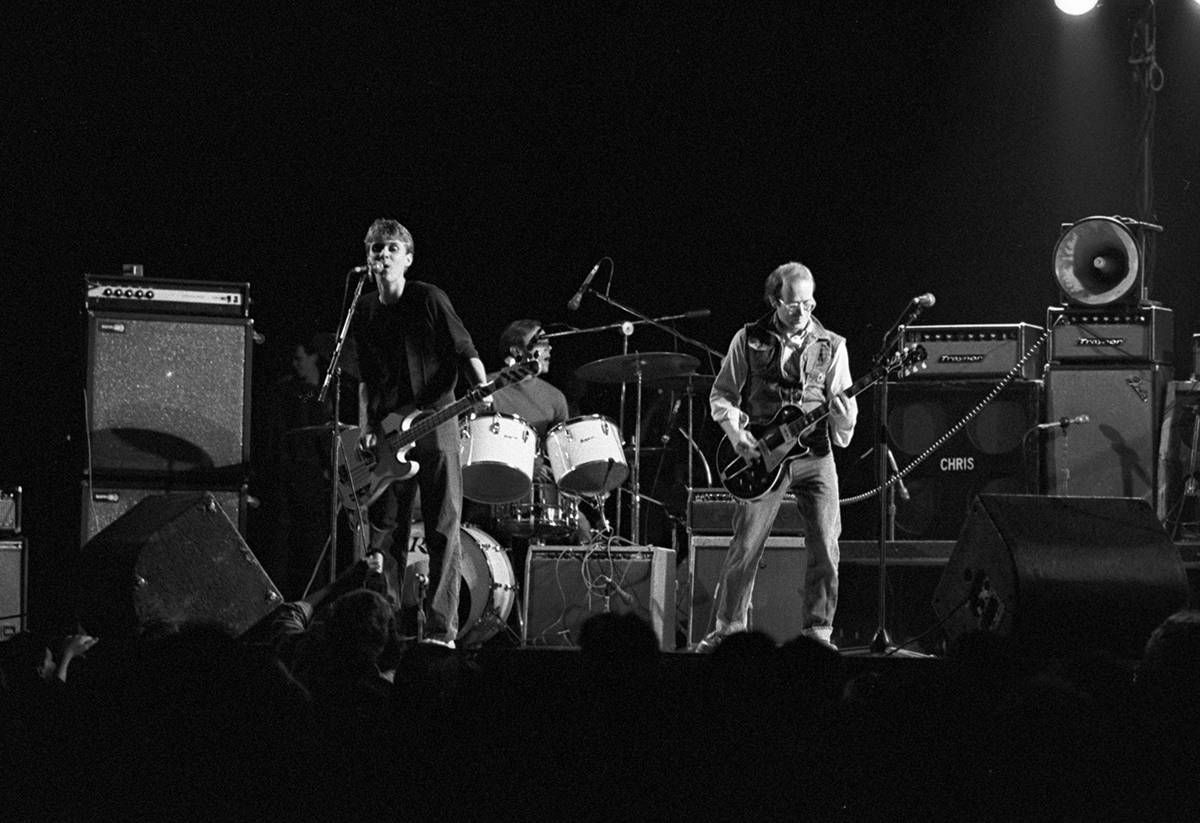 Chris Osgood of The Suicide Commandos was a chief collaborator on M-80 and played in four bands during the festival: Swan Lake Six, The Suicide Commandos, The Minneapolis Rockestra, and the All-Star Jam at the end.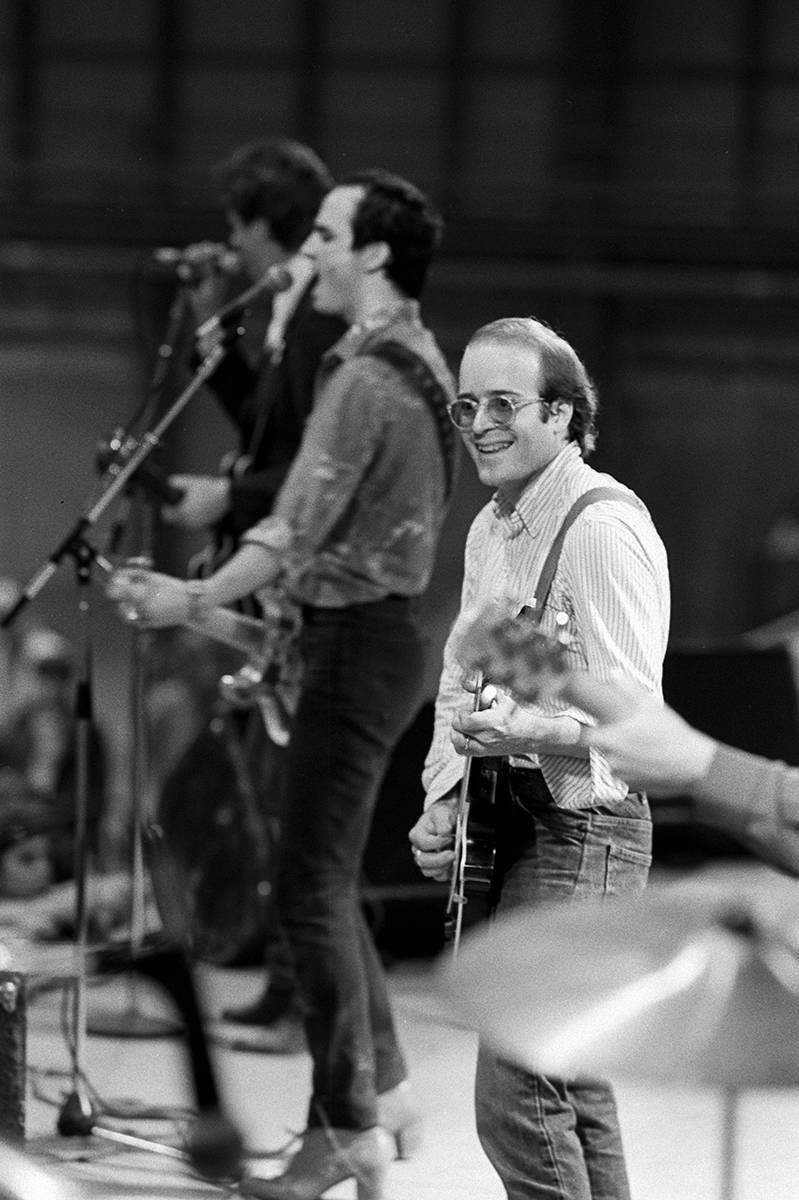 Chris Osgood: It was a golden moment for us Minneapolis rockers because we got to play at the Walker, you know. Before us, nobody ever did. So, I was pretty thick with Tim and the other people at the Walker, and when he said, "I'm planning this big festival for next fall. Do you want to be involved with it?" I said, "You bet!"
Tim Carr: One of the reasons the whole thing happened was Chris Osgood - he was an amazing catalyst for the local scene.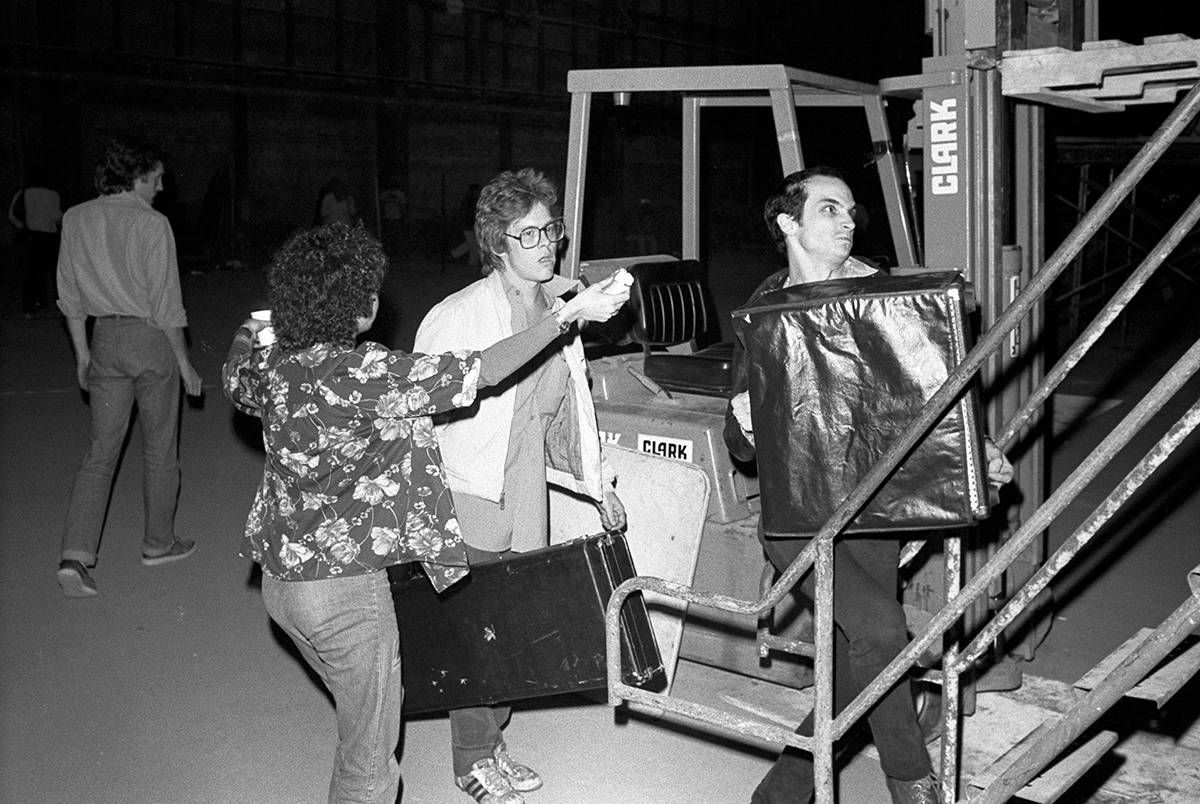 Chris Osgood: Tim needed a sort of an adjutant to marshal the forces of Minneapolis. And, you know, I knew everybody from Curtiss A to Jeff Waryan. So I was the conductor of the Minneapolis Rockestra and sort of the organizer of things.
Here's how primitive it was: We had to figure out who's drum kits were we going to use, who's amps were we going to use and so forth. A bunch of us, me and Steve Fjelstad and Jeff Waryan, had our gear at the Longhorn, and the Longhorn was locked. We told Hartley Frank (the owner of the Longhorn) that we needed to get our stuff out and get it over to the field house, and Hartley forgot and slept in the next morning. And we had to get our stuff, so we took the doors off the Longhorn which set the alarm off, and the cops showed up and then Hartley showed up in his bathrobe and threatened to arrest us and throw us all in jail.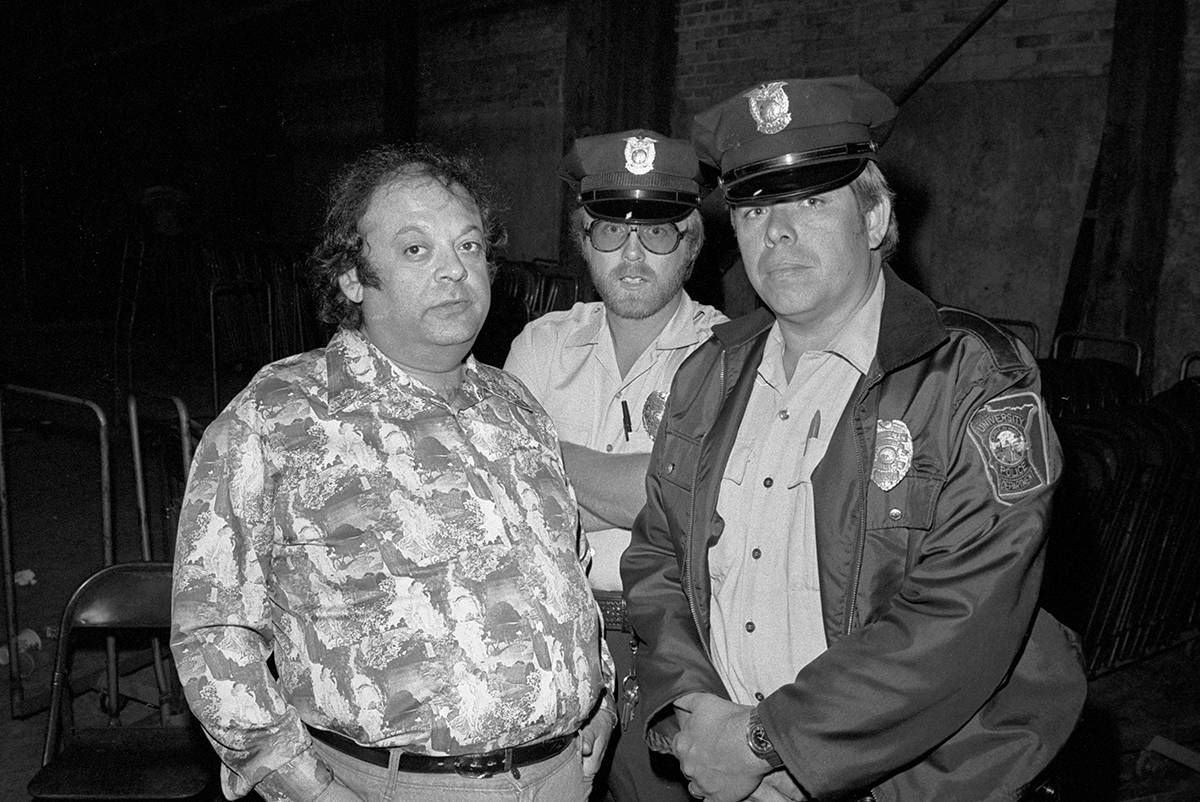 Tim Carr: It was very funny, I mean, the thing was that none of us really knew what we were doing. I was in my early twenties, my mom and my sisters made bologna and chicken-salad sandwiches and potato salad for, you know, 150 musicians and crew.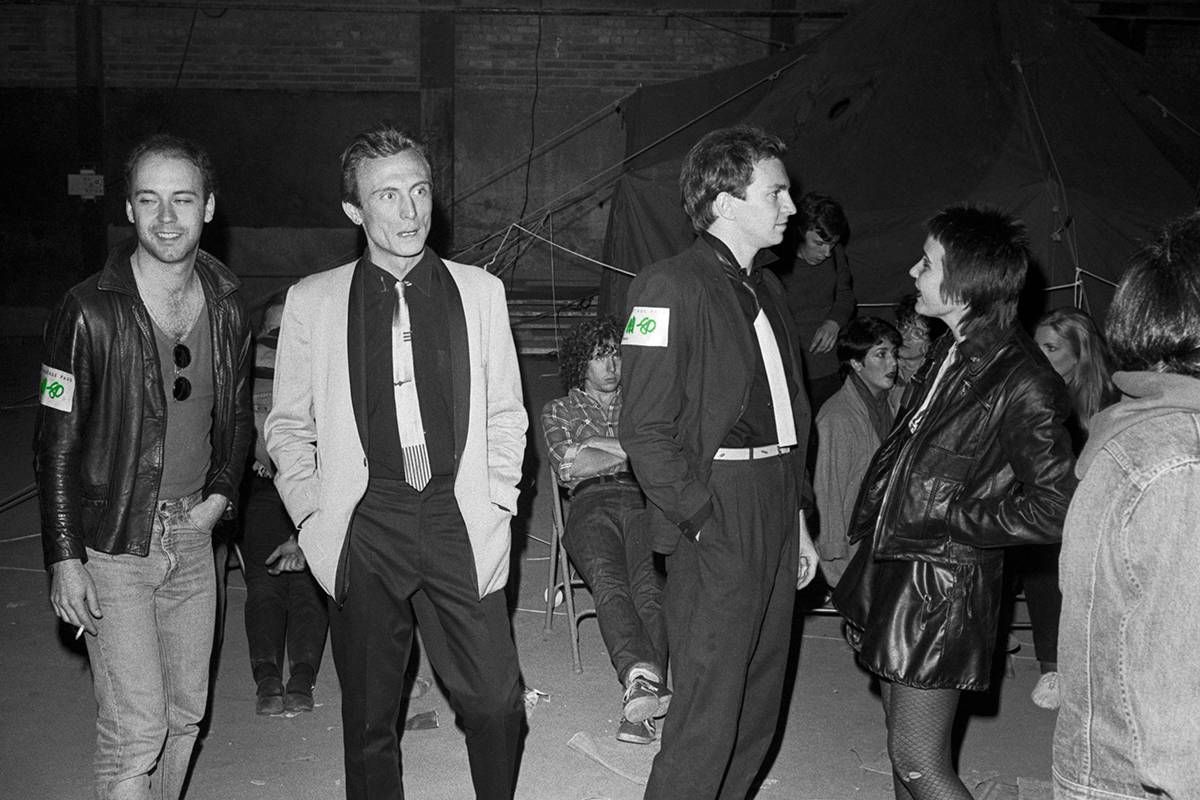 The big selling point of M-80 was the merging of local, national and international acts.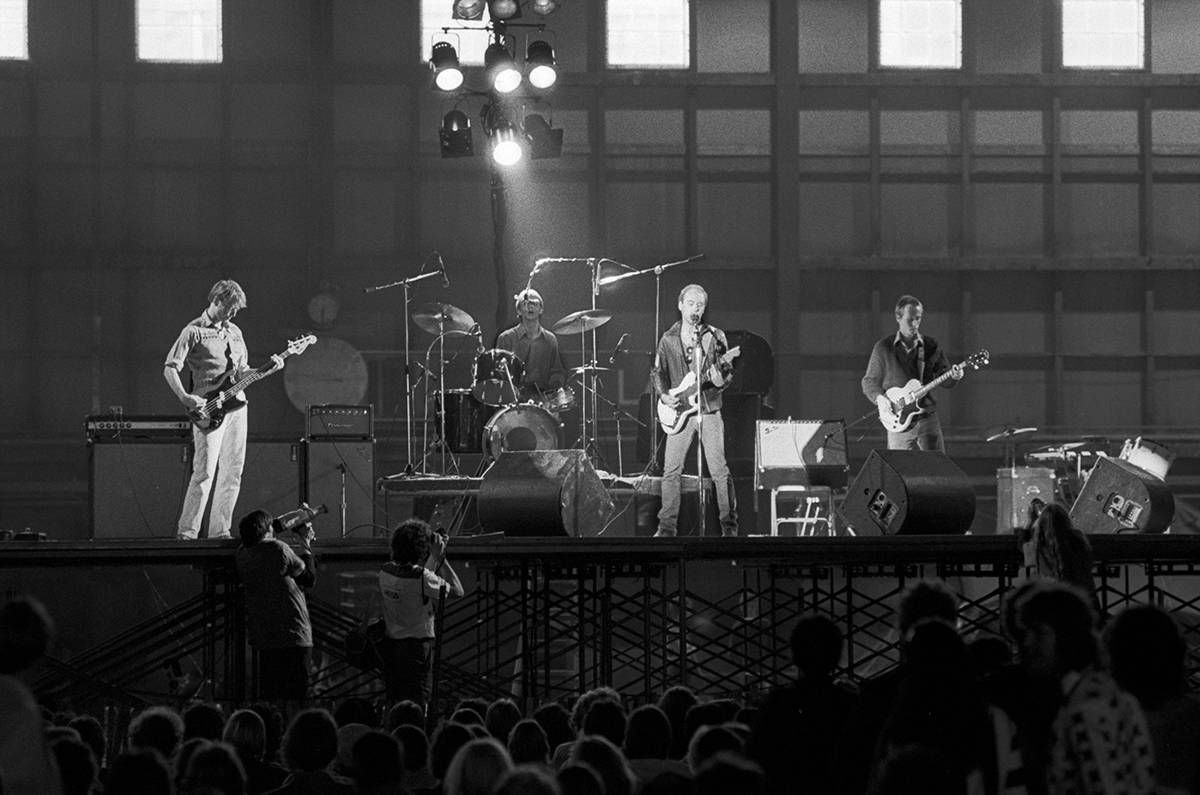 Tim Carr: And there were bands like The Records from London who had a huge power pop hit at that time with Starry Eyes. Richard Lloyd had just broken out of Television and he played an amazing set.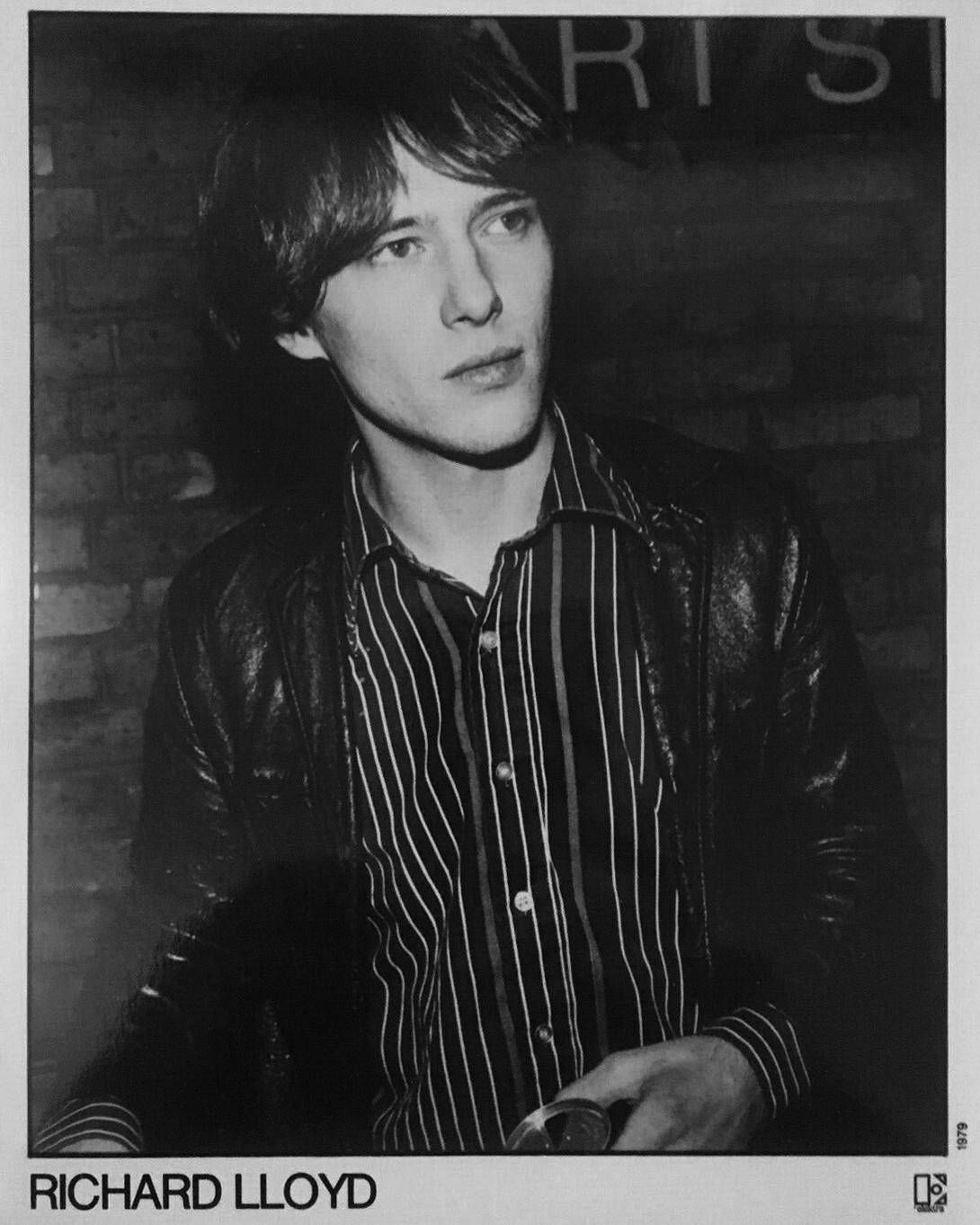 Richard Lloyd, who was part of the original CBGBs music scene in New York with his band Television, came to play the M-80 festival with the Richard Lloyd Quintet.
Richard Lloyd: Outside of Europe, New York, L.A... Minneapolis was one of the few places where Television could draw a crowd. (Later on) when I heard about the M-80 festival, I wanted to play it, I could tell it was going to be cool.
"In the 15-minute breaks between sets, rock films were shown. Among them was the work of Chuck Statler, a local filmmaker who has captured Devo, Elvis Costello, Graham Parker and Nick Lowe on film." - Jon Bream The Minneapolis Star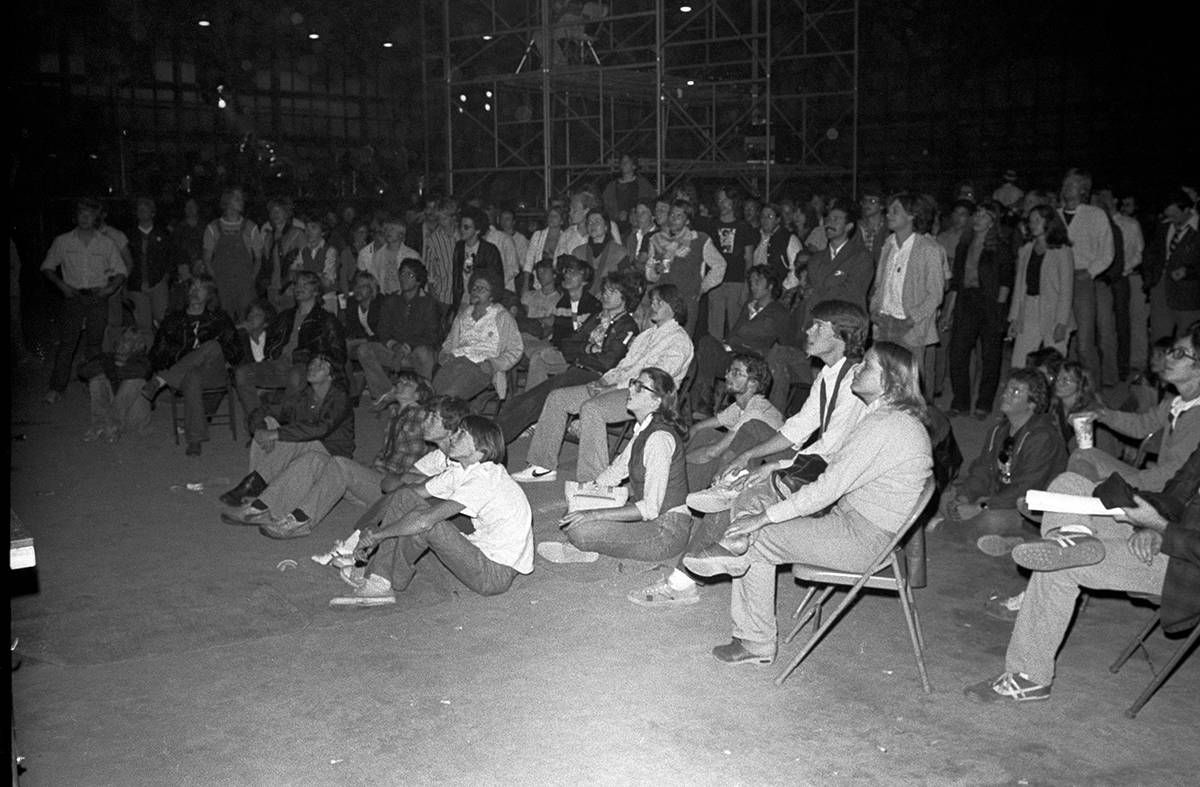 Chuck Statler (filmmaker/music video legend): I loved James Chance, he was so cool. I mean he was pretty aggressive, he'd jump into the audience and punch you if you weren't into what he was doing. Here's this crazy white boy who loved James Brown, I loved it.  I was out in New York and told his record label I wanted to do a music video with him. I met with them, but nothing happened. Then within a matter of months, he's coming to Minneapolis to play M-80.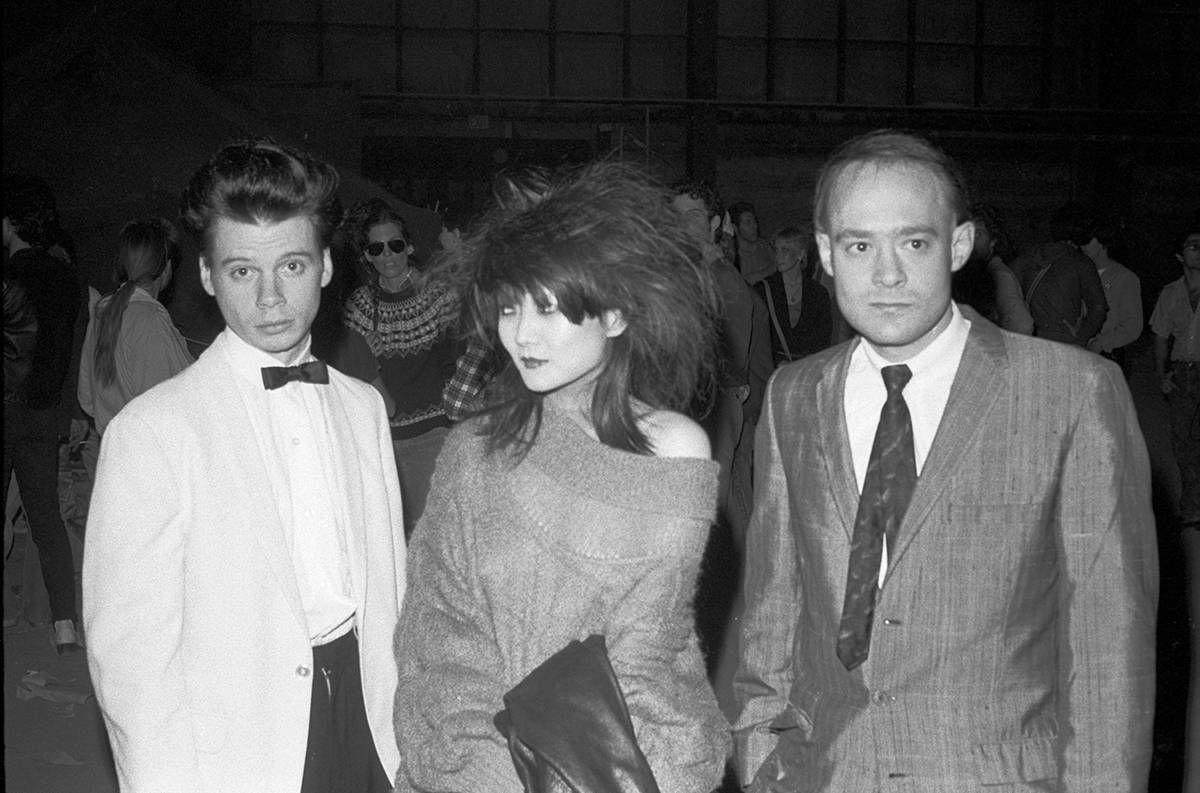 Chuck Statler: After the show, we brought James Chance and the band back to my studio in downtown Minneapolis and filmed the video Contort Yourself.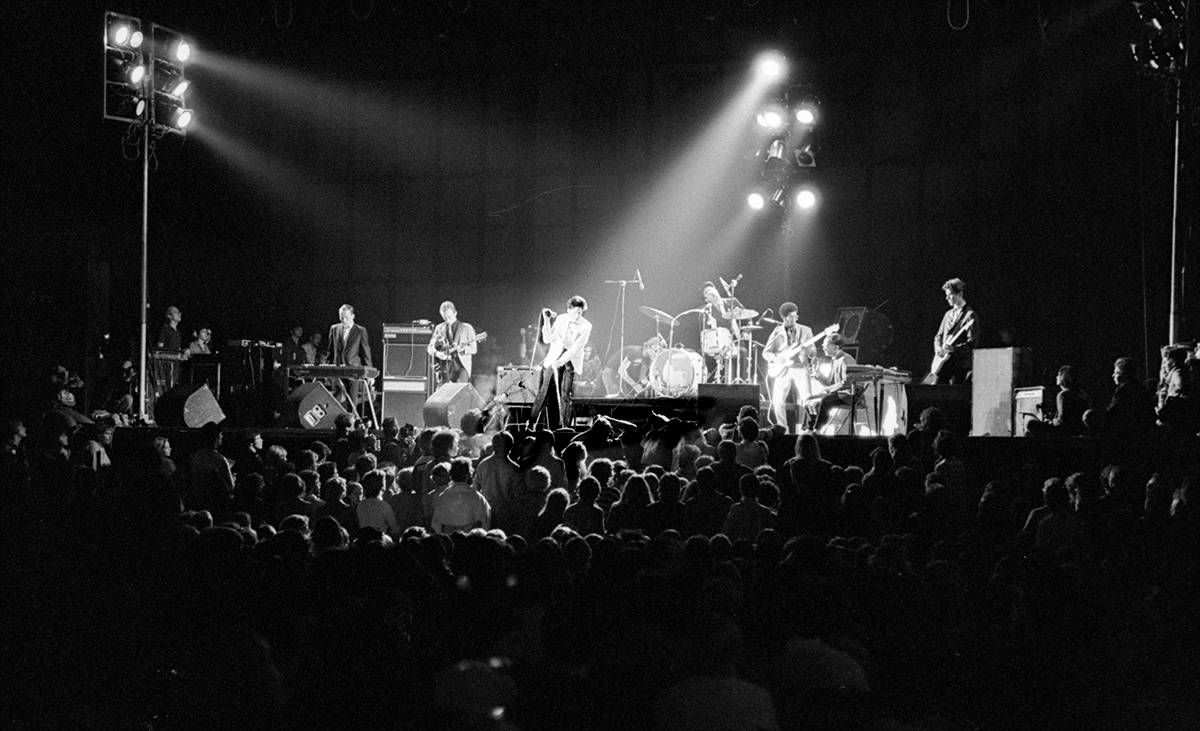 Chris Osgood: I believe this was just a little bit before The Wallets. Steve Kramer was out in New York and was actually playing with James Chance and The Contortions. And then he came back to Minneapolis and brought the whole bow tie and sharkskin suit look back with him. And, you know, before that we were punk rockers in leather jackets and - snap - like that, it was the no-wave look that The Suburbs and other people adopted.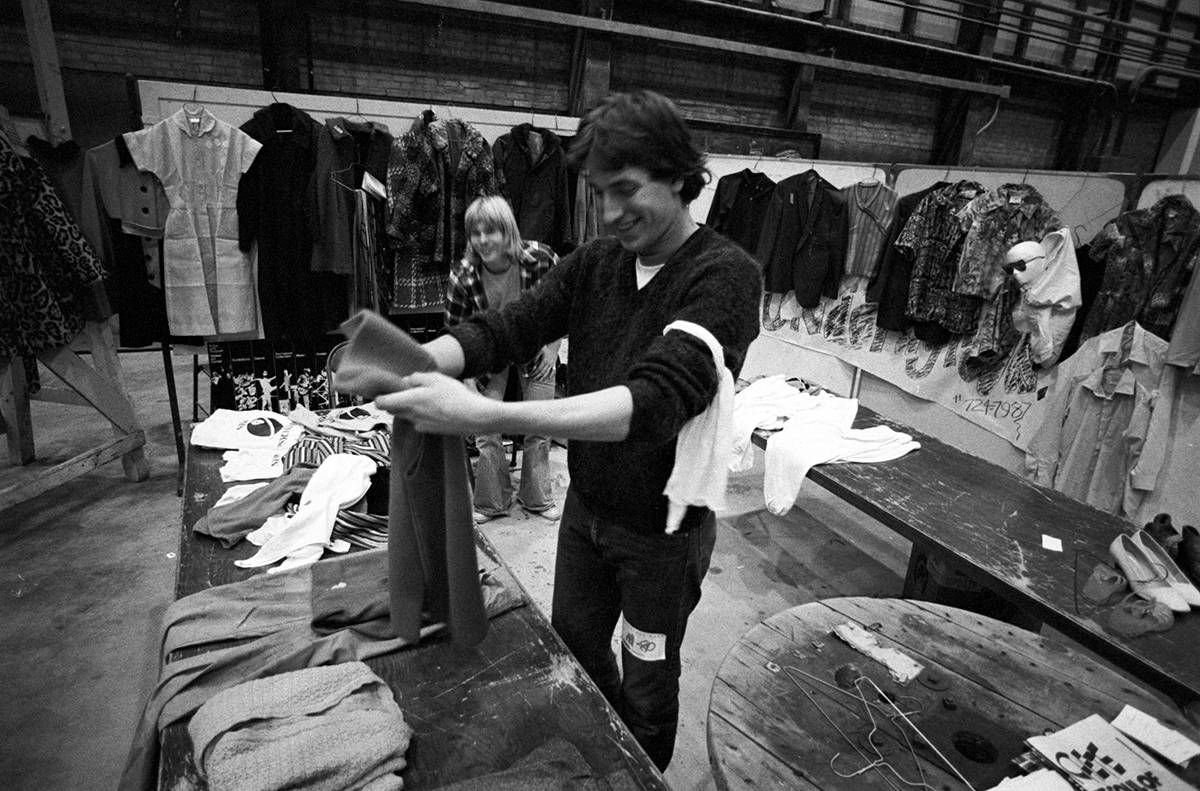 Tim Carr: And so it was just a big indoor dirt field where the U of M football team could practice in if it rained. And we came in there and built a stage and we made people stay in there for two days.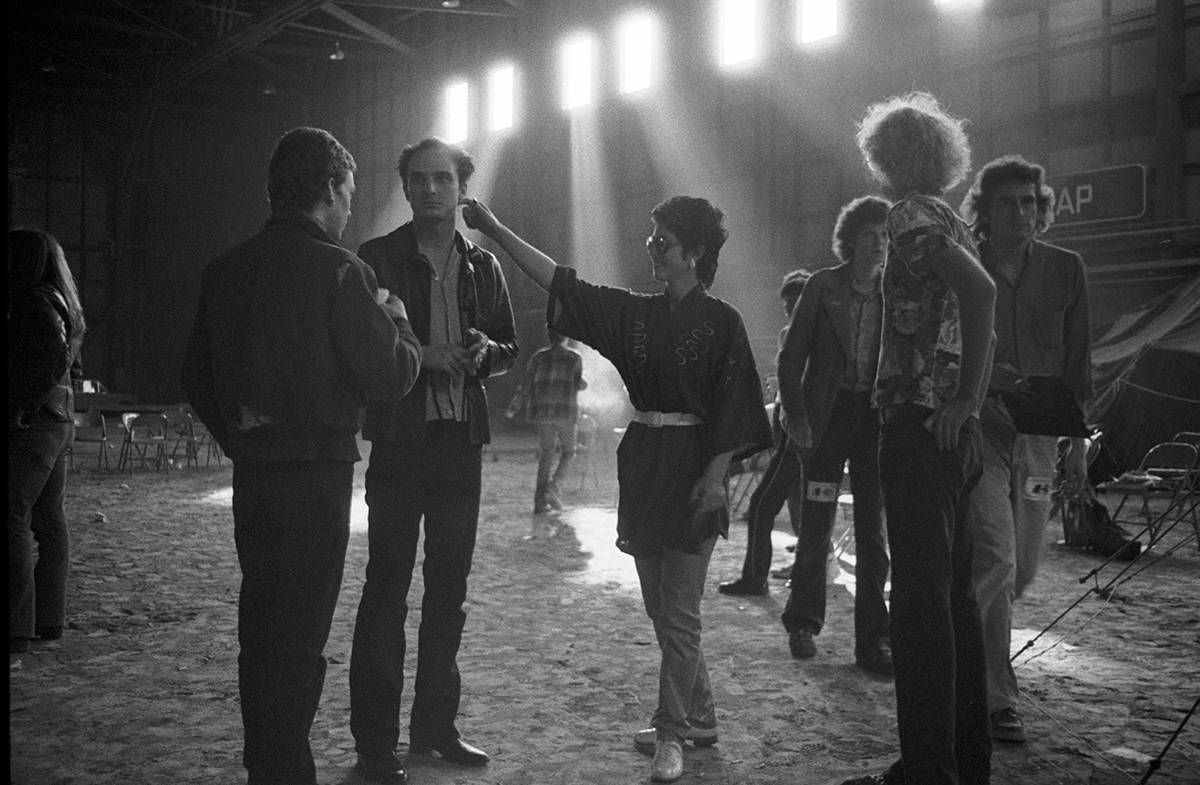 Chuck Statler: My one distinct memory of M-80 is being on stage filming and looking out at the audience, who were in this cow barn, and seeing this haze of brown dust floating everywhere.
"Twin-Tone Records, a Minneapolis-based label, will record the concerts for radio (and possibly for record release)." - Michael Anthony The Minneapolis Tribune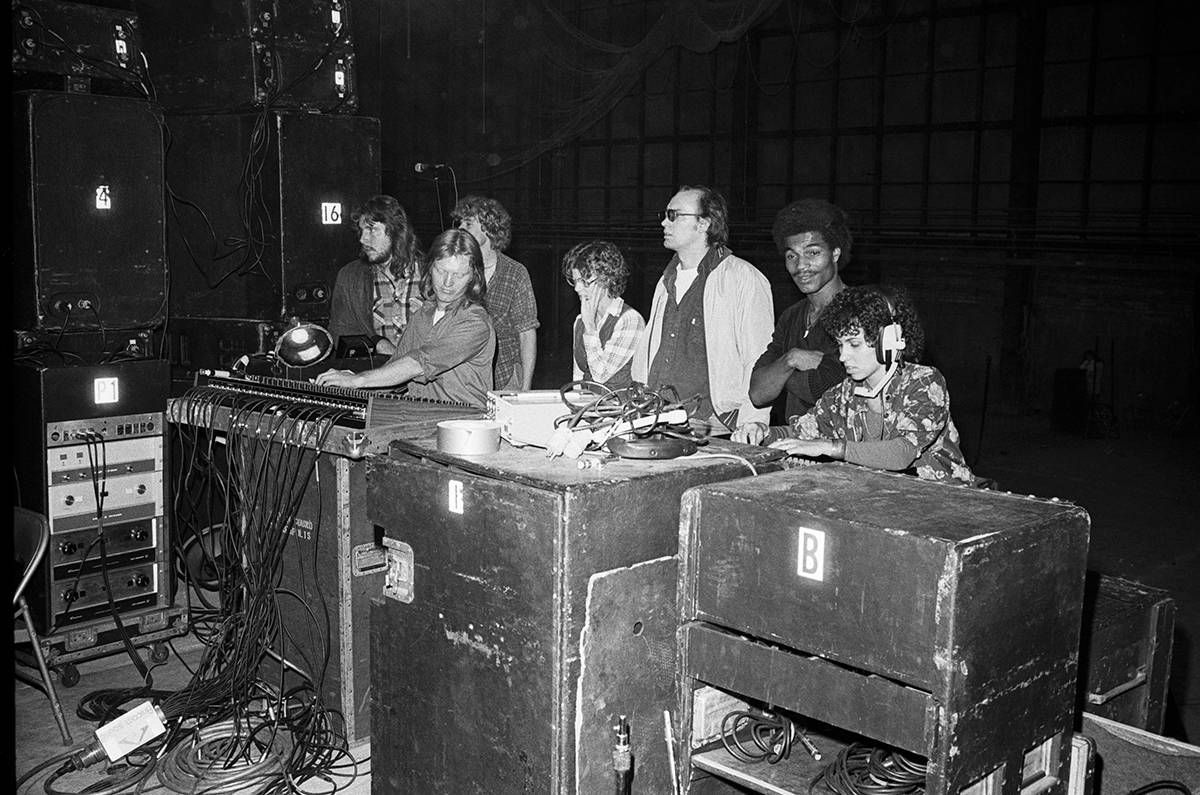 The M-80 music festival was recorded on multi track. Paul Stark, one of the founders of Twin Tone Records recorded the audio from a mobile unit outside the field house.
Paul Stark: First of all, nobody was hired. I offered to do the audio. Tim Carr just had me record the whole thing with the idea that we might put out a record with the Walker Art Center sponsoring it. Tim was going to have the relationship with the bands, and I didn't get involved with the bands directly at all. And that's the problem because Tim never did either. Tim got so busy during the festival that rights were never discussed.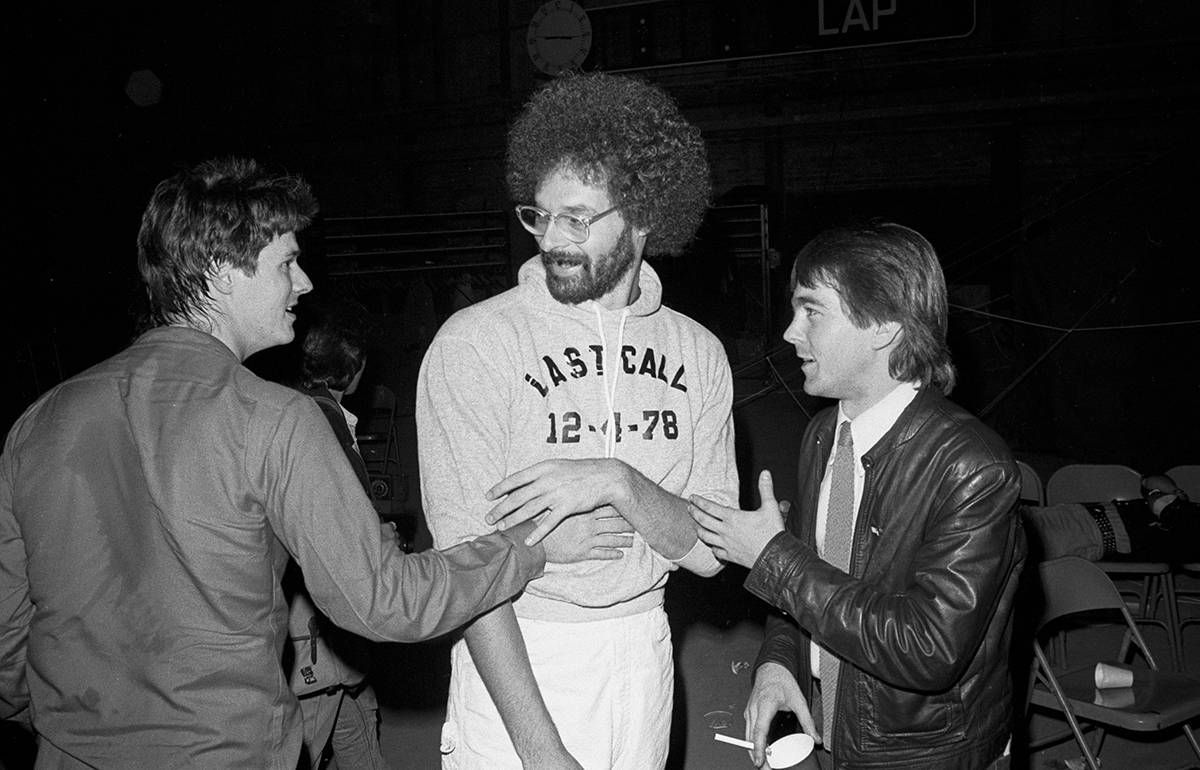 The proceedings were also videotaped on black-and-white public access cameras, and switched live.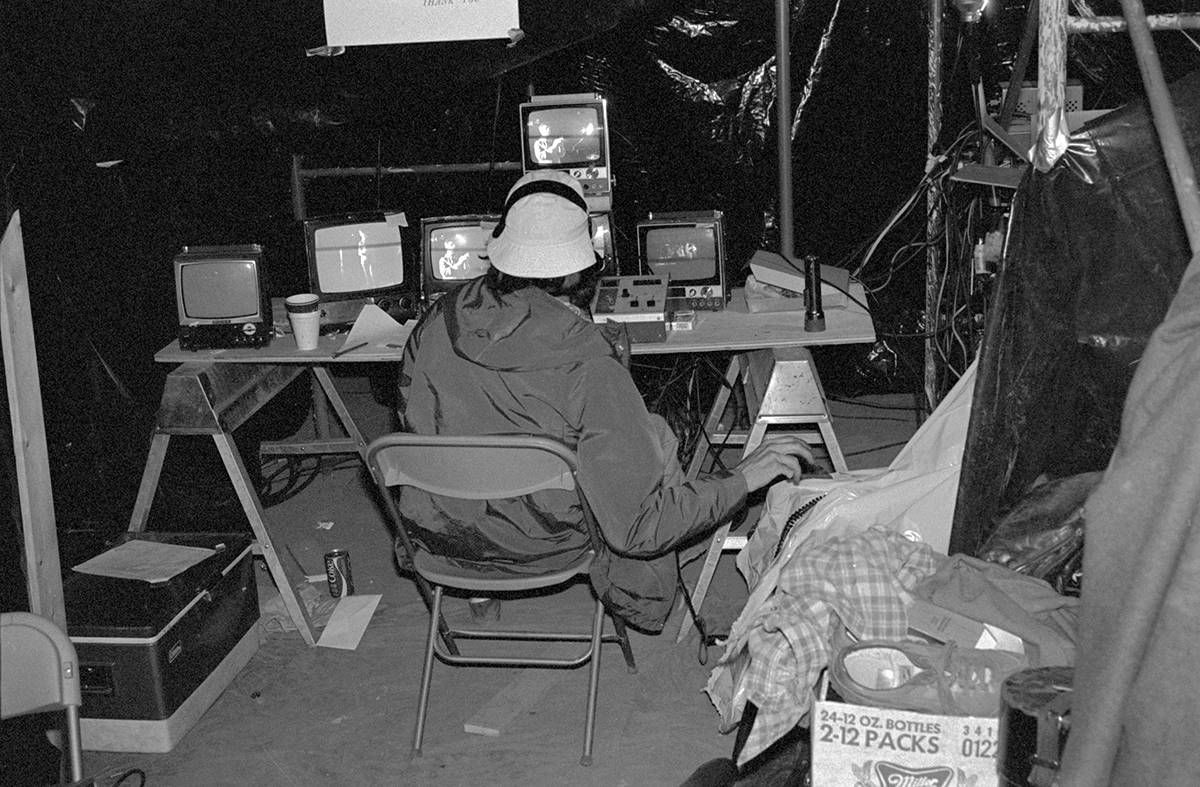 Chris Osgood: There were other things going on. Um, I think a lot of people in the audience were, had been, experimenting with certain drugs. So I couldn't tell you what to exactly. But, um, you know, I think there might've been some pharmaceuticals involved.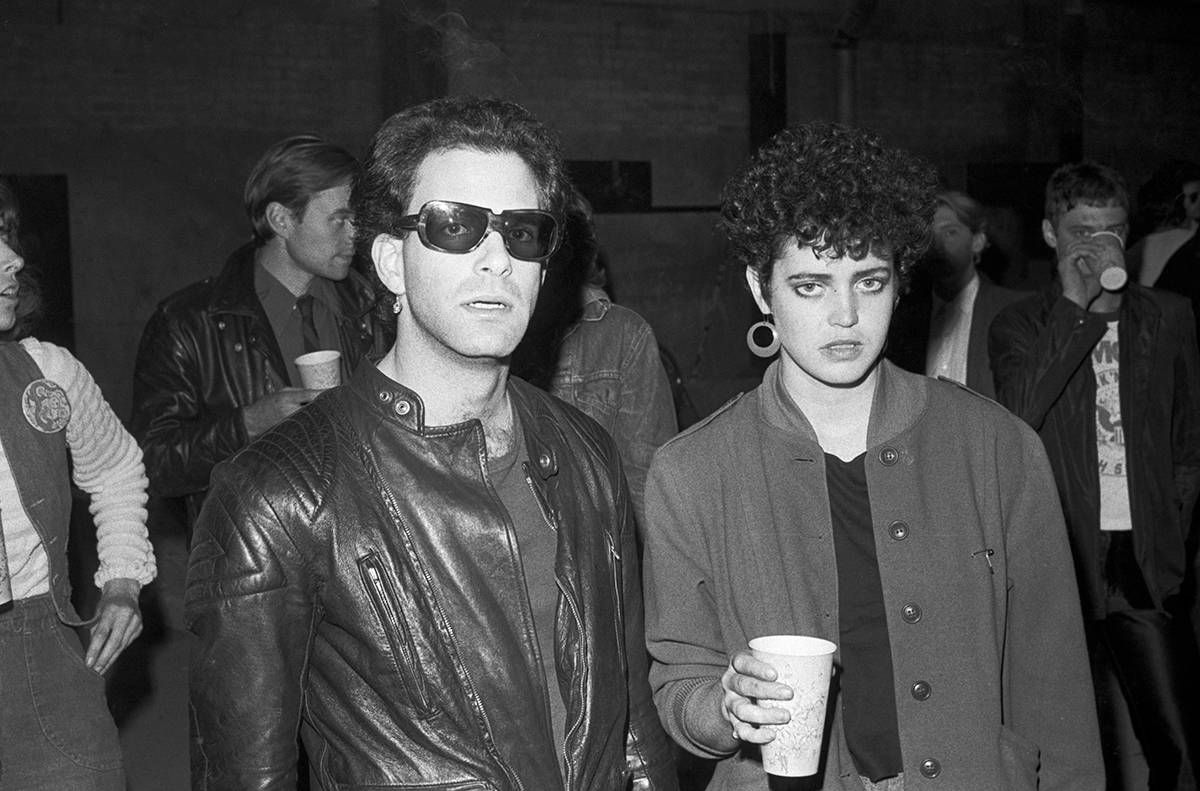 At the time, there was a lot of buzz around Curtiss A, who played the festival with his band The Personals.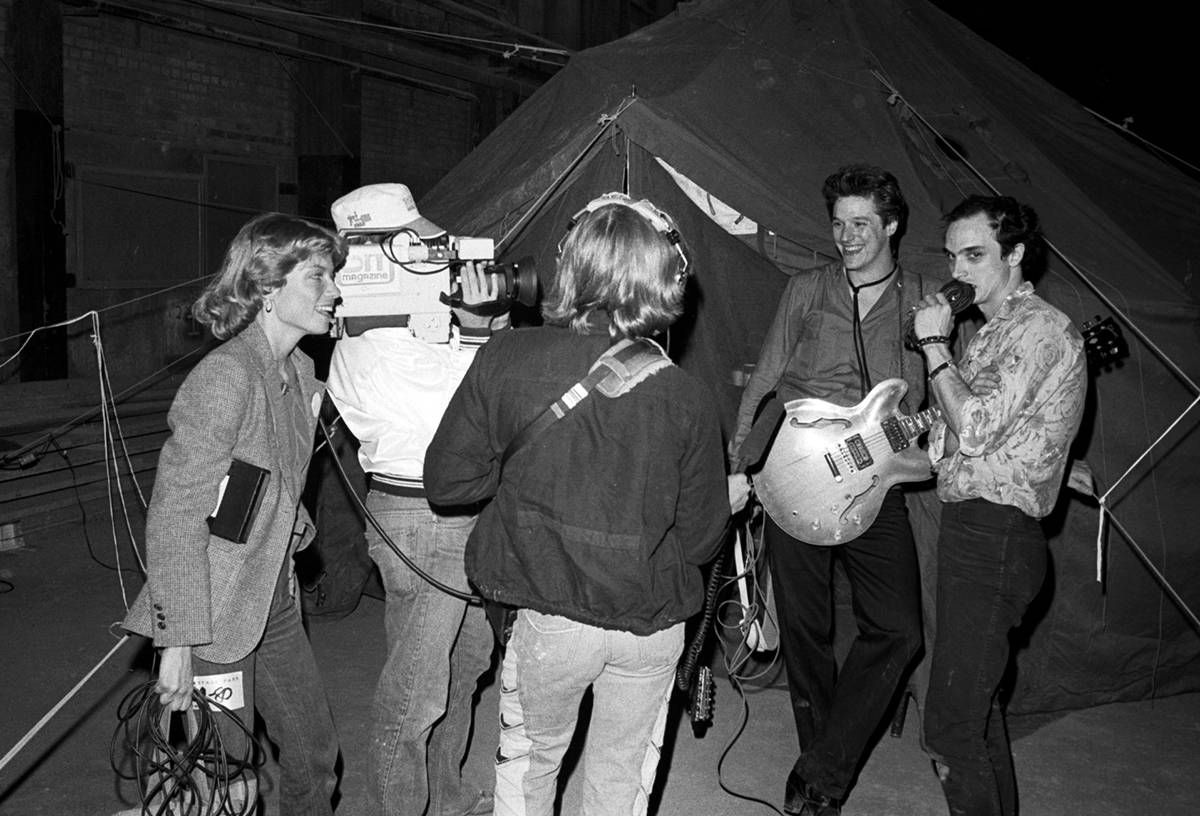 Future singer of Soul Asylum, David Pirner, attended the festival as a fourteen-year-old.
David Pirner: I went to the festival with all the members of my high school band, The Shitz. The festival was set up like Lollapalooza before there was a Lollapalooza. It blew my mind, there were artist booths, fanzines, you could get a punk haircut.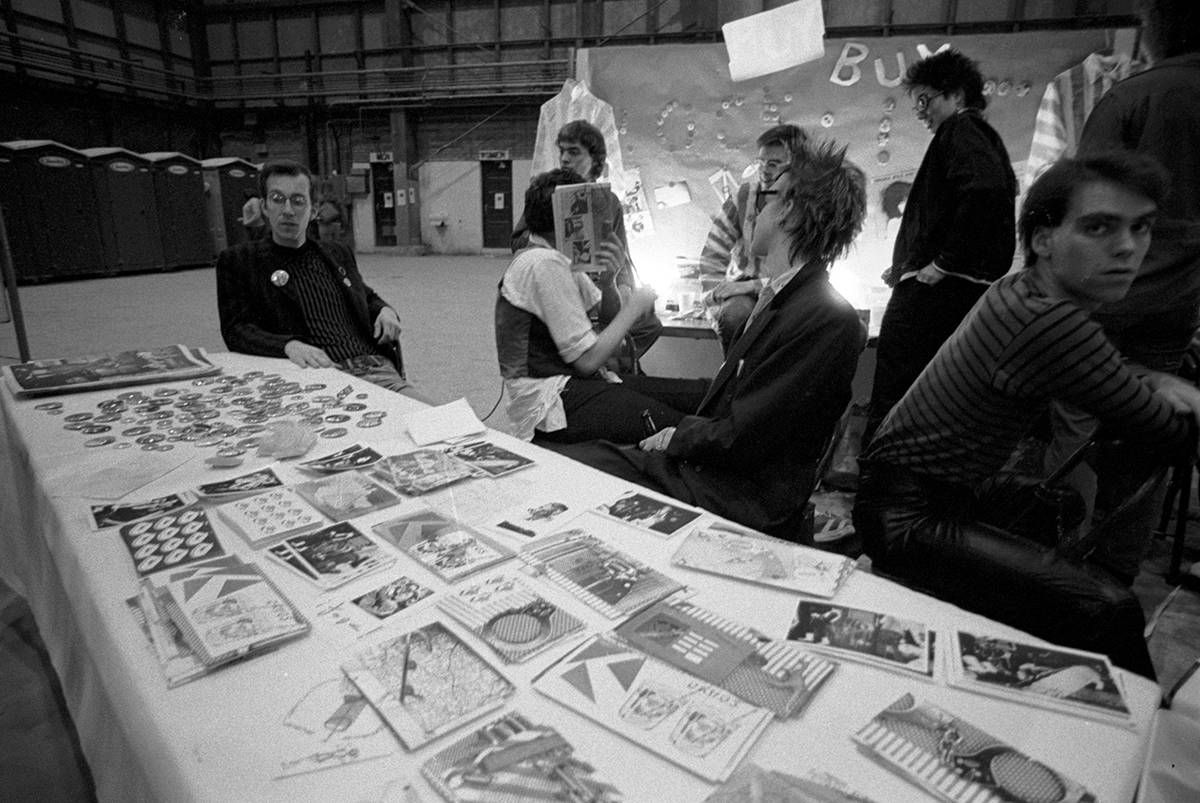 David Pirner: At the time, I was a big Devo fan, but what really struck me at M-80 was all the local bands. The Suburbs were so great. I really connected with NNB, but Curtiss A, man, I thought he was Elvis!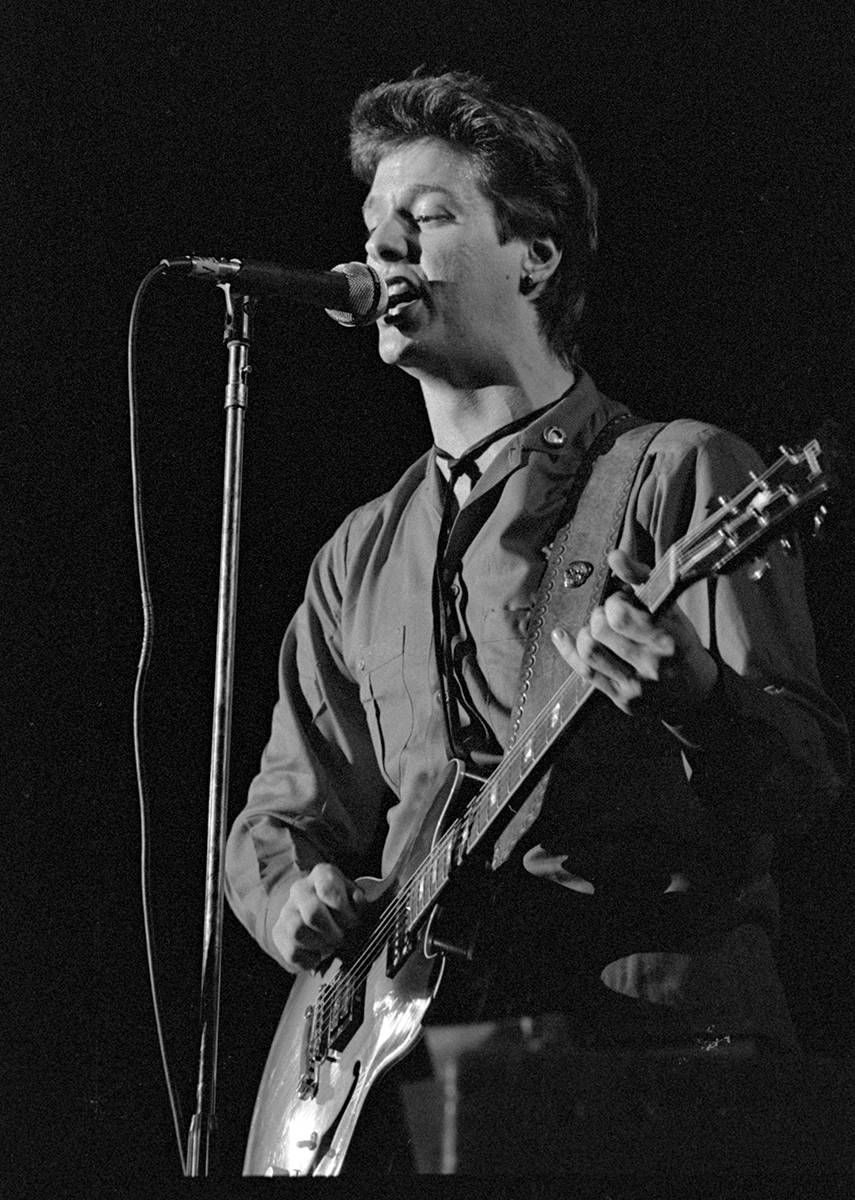 The photographer Mike Barich has documented the twin Cities rock scene since the 1960s. He was at M-80, and his photographs are an incredible document of this event.
Mike Barich: I was a big fan of Curtiss A, that was one of the reasons I went to M-80 to shoot photographs. I was excited to see Joan Jett, this was right after she had left The Runaways. I was very disappointed when I heard that she had cancelled.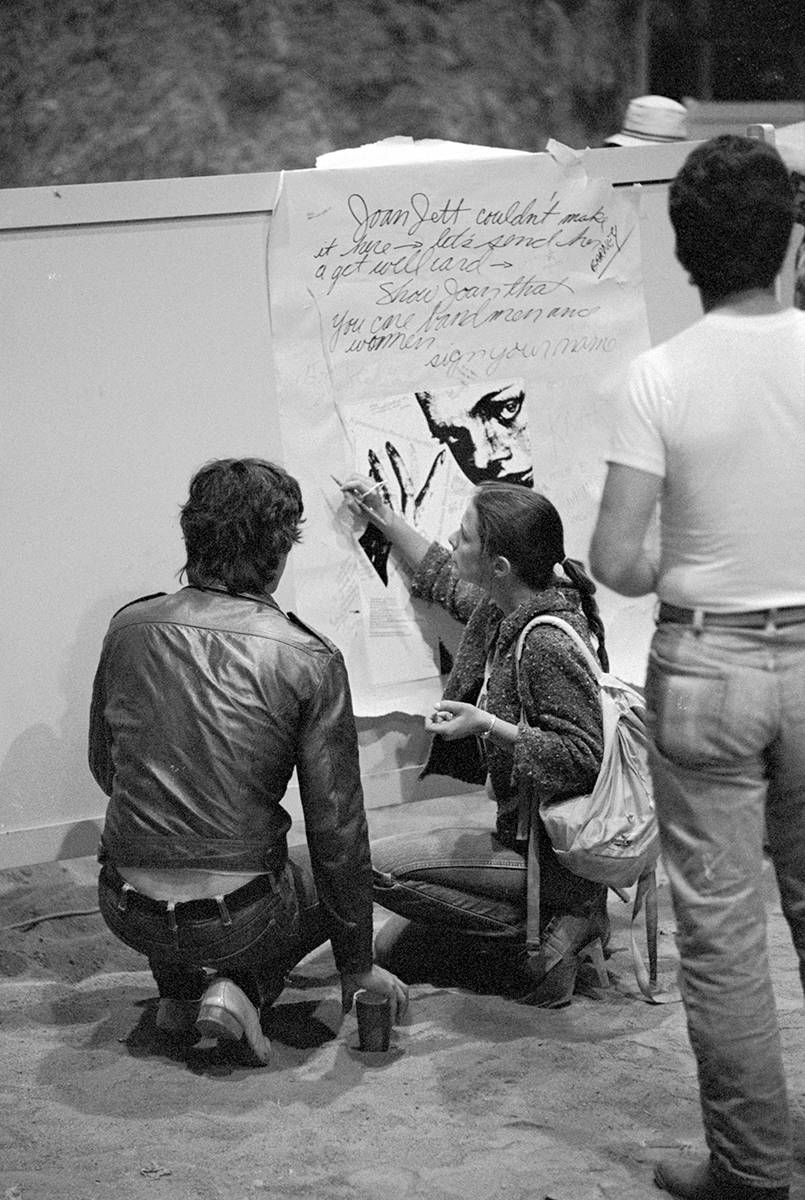 Tim Carr: And Joan Jett was on her way here. Um, but she later told me that she believes that she nearly overdosed that night before in L.A. And that's why she didn't make it.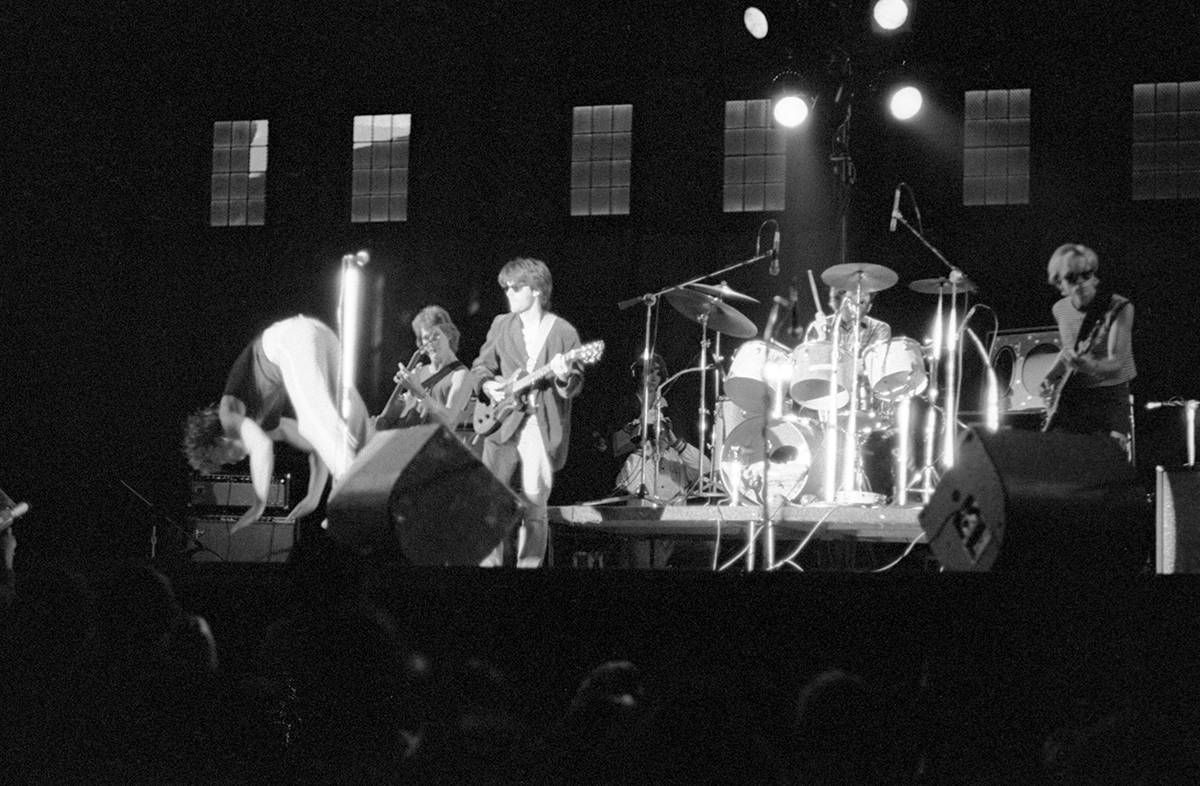 David Pirner: I also really loved Fingerprints. They were such an under-appreciated band. They had a rockin' feel. Their live shows were incredible with the lead singer doing backflips during the show.
There has been some debate as to why Devo performed under the pseudonym, Dove: The Band of Love. Some believe it was for contractual reasons. Chuck Statler thought it came from a made-for-TV-movie DEVO performed in Pray TV.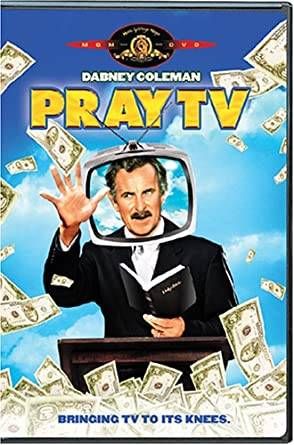 Gerald Casale: It was not for contractual reasons. We were having a lot of fun as this born again, evangelical band Dove: The Band of Love. It was satire, and we were having a lot of fun. We did a cover of Bob Dylan's "You Gotta Serve Somebody" to the music of "Contort Yourself" by James Chance and the Contortions.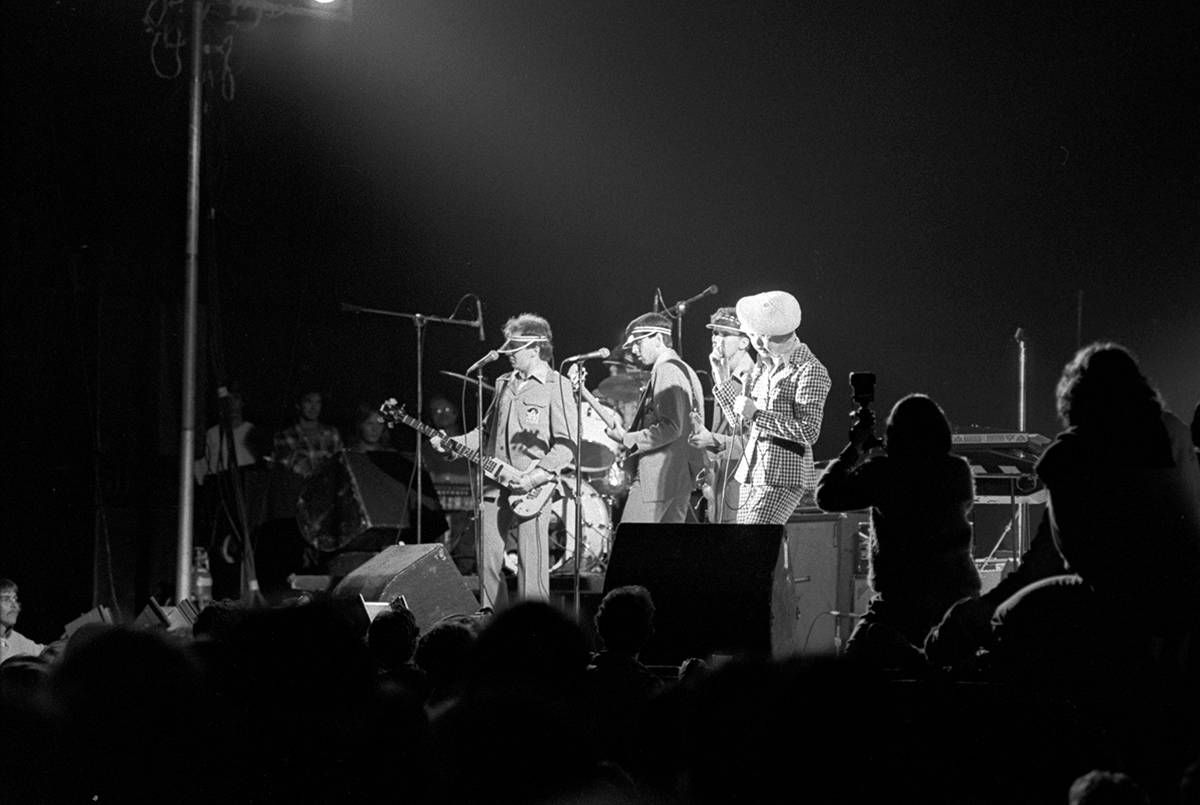 While the M-80 had nowhere near the 400,000 people who attended Woodstock, it was still an important, memorable event for many.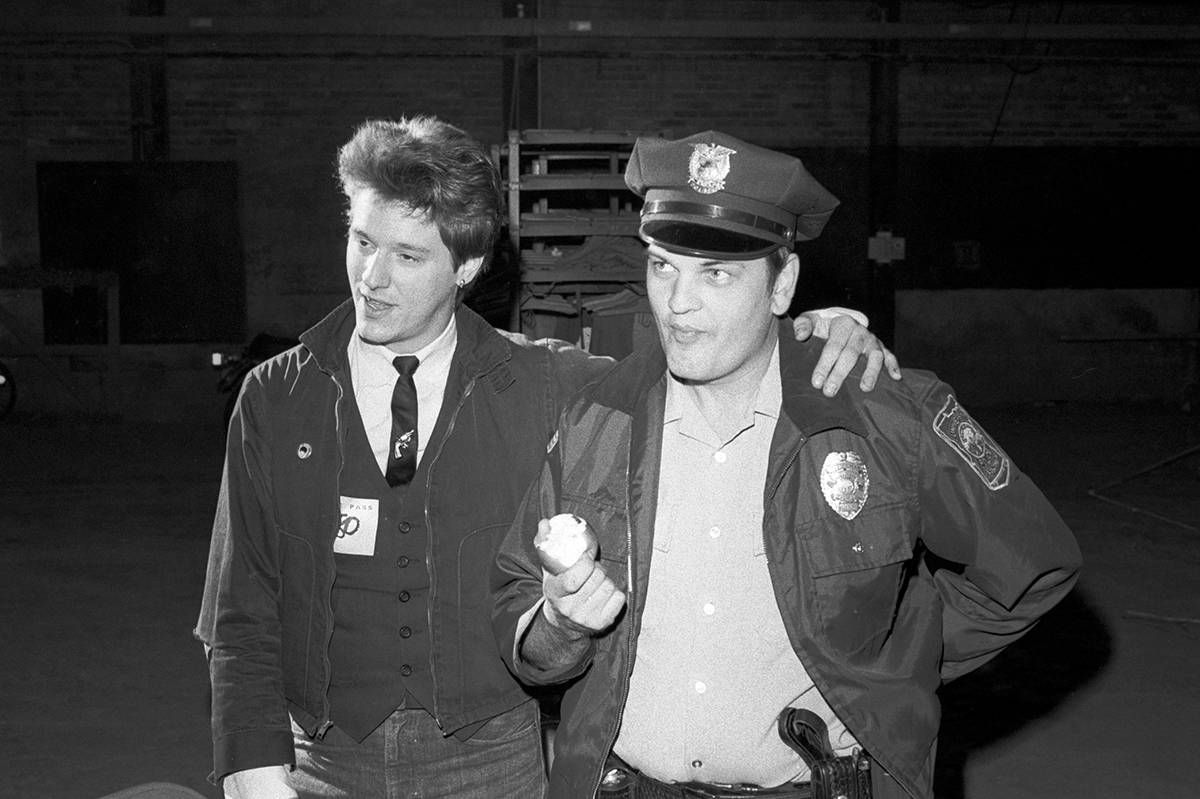 Tim Carr: I told, Nigel Redden, my boss that M-80 was gonna make money. And, I told him that, if we do it cheaply, we'd get all the bands to play for less than their normal fee because we would turn the concert into a charity. At that time, Nigel belonged to this fledgling corporation called Amnesty International. And, you know, Nigel actually sent a check to Amnesty International for $580, which was the profits that we made on t-shirt sales.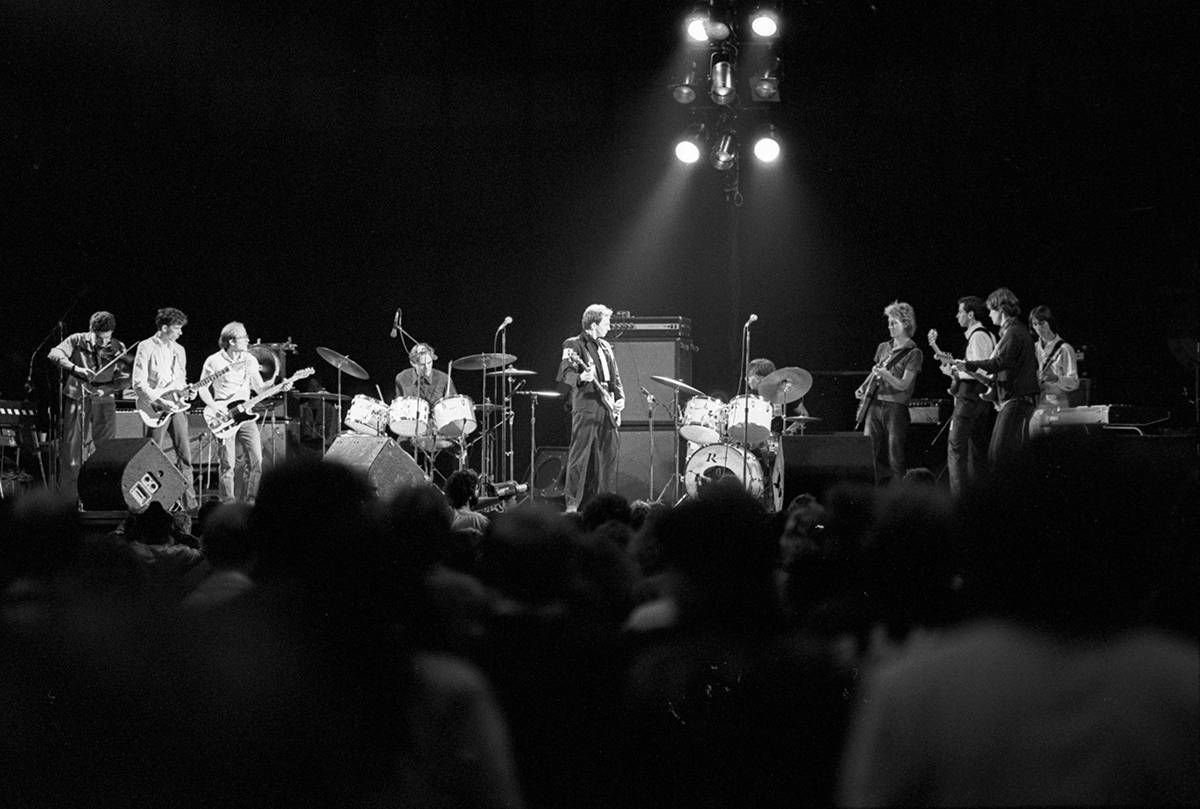 Paul Stark: Tim was trying to bring something hip from New York, trying to bring some of that flavor here. It's definitely the underground, and it was being called new wave at the time. I don't think the Walker really had much to do with it other than Tim and his assistant doing it. They gave the green flag to it, but there wasn't much funding needed for it. And the tickets sold enough to pay for the PA system, and the University of Minnesota was a co-sponsor. I think they donated the room and the stage and the maintenance and so on. I don't know how they split the money.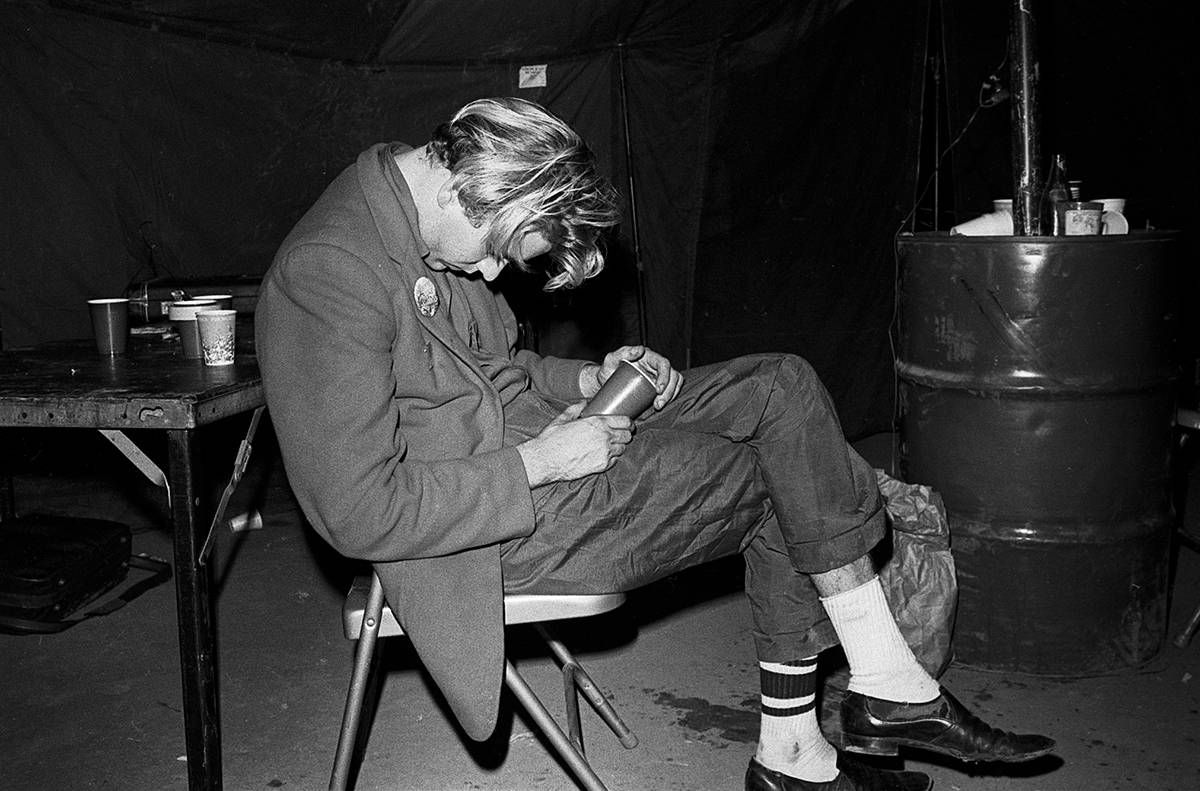 Tim Carr: We actually ended up losing about $2,000 to $4,000 on this project. The project cost about $30,000. So in 1979, that would be like a project costing $150,000. We got 5,000 people to come and see 25 of these bands. And, you know we created an event.
Music: Swan Lake Minnesota composed by Peter Ilyich Tchaikovsky, arranged and adapted by Chris Osgood and Kevin "Calhoun" Haislett.
Special Thanks: Doug Anderson, Mike Barich, Brad Beving, Chris Bjorklund, Gerald Casale, Rick Fuller, Richard Lloyd, Chris Osgood, Paul Stark, Chuck Statler, Chris Strouth.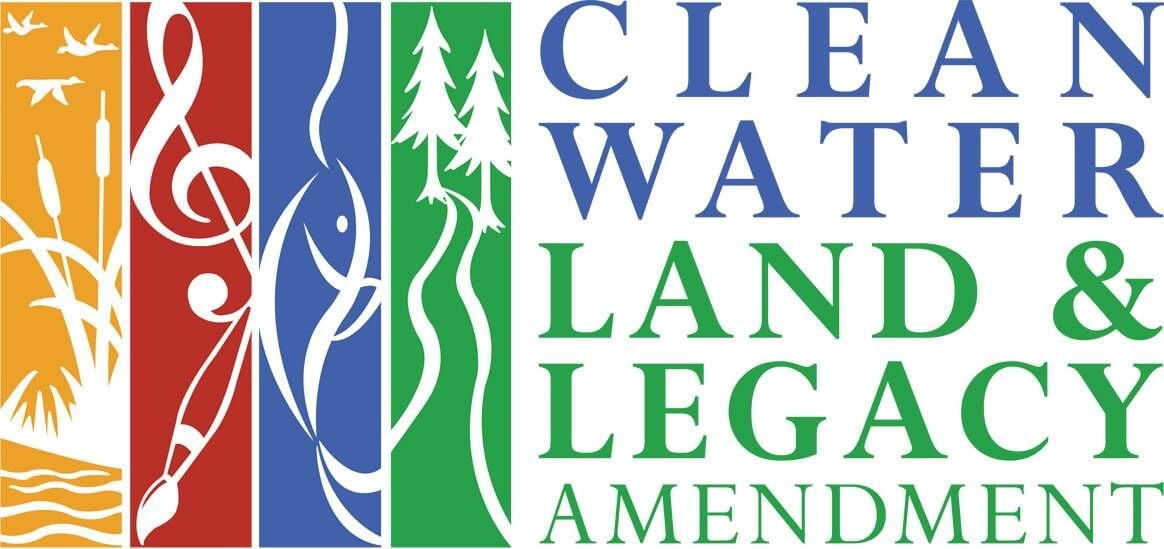 This story is made possible by the Arts and Cultural Heritage Fund and the citizens of Minnesota.
Before it was known as First Avenue, photographer Mike Barich, whose work is featured here, shot some epic photos of The Depot. Step back in time with this collection of photos he shot in the early 1970s.
Want to keep the local music history train rolling? Check out Twin Cities PBS Producer David Roth's docu-series Minnesota Hardcore.
Episode 2: The Fastest Band in the World
MN Hardcore Bonus Holiday Short: Paddy's 'Purple Rain' Story
Episode 5: The Culture of Hardcore
Episode 6: The Limits of Hardcore