MN Hardcore, Episode 7: The 2nd Wave
Hardcore punk rock music turned 40 years old at some arbitrary point in the late 2010s. Since the early days of D.O.A., Bad Brains and Black Flag, wave after wave of hardcore has come and gone. This web series deals with the years roughly between 1980 and 1985, the birth of hardcore in the Twin Cities. The final episode ends with a beginning - the beginning of the second wave of hardcore in Minnesota.
Hardcore morphed quickly in those early years. It took only 2 to 3 years to separate the first wave from the second. British hardcore had a huge influence on the second wave. Bands like GBH and The Exploited had the English 'street punk' look and attitude. In the beginning, hardcore fashion was a Black Flag t-shirt, jeans, and sneakers - so when the second wave started dressing like Hollywood bad guys, the division started.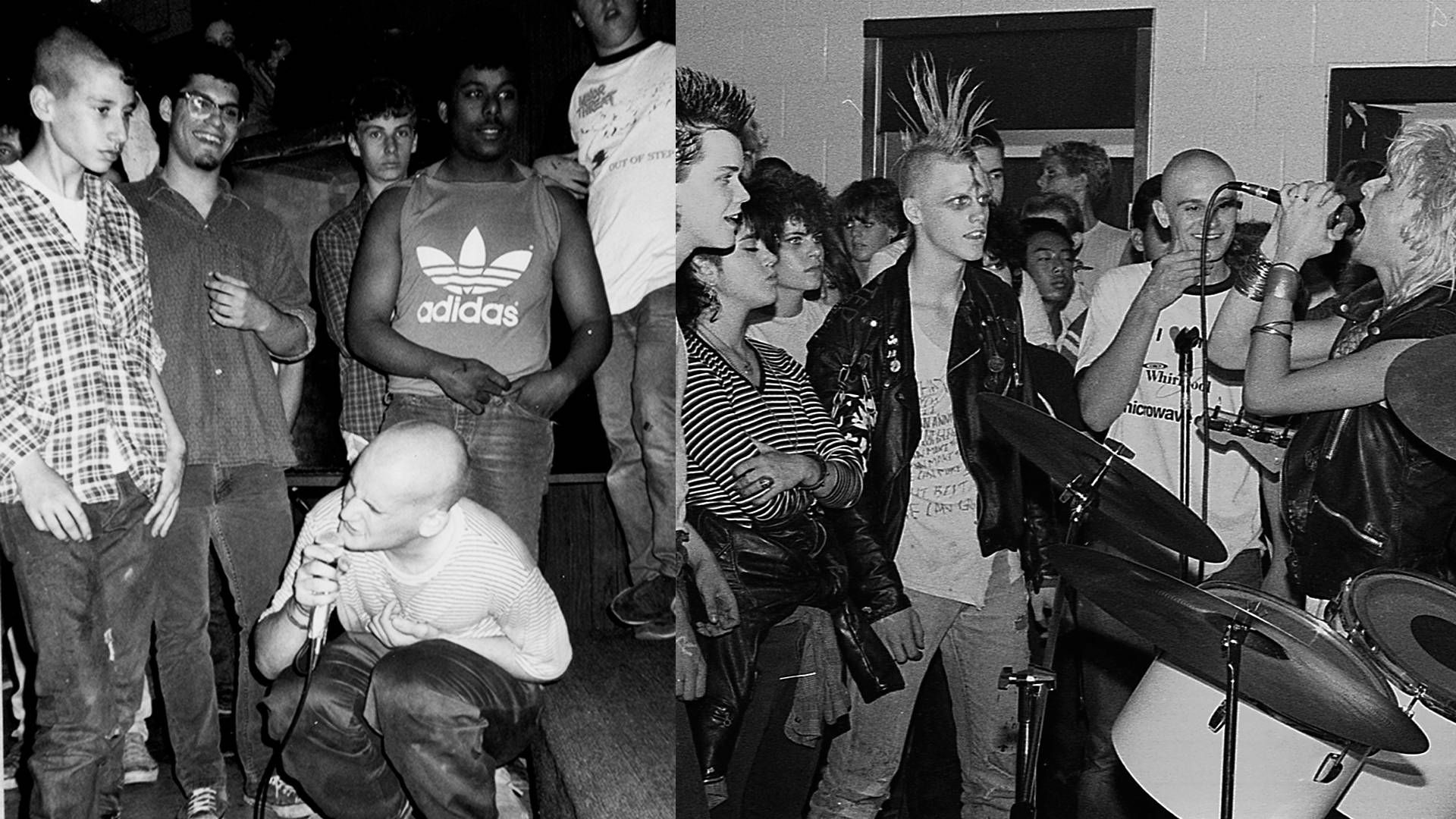 By 1984, it took real commitment to be a punk. You had to constantly shave and style your charged mohican 'do with some serious beauty store product, or Elmers glue, if you were lazy. Think of the hours it took to line up those pyramid studs and penetrate them through the thick back of your black leather biker jacket. Hopefully you knew someone at your high school who had an art class and could paint "The Subhumans," on the back of said jacket.
Skateboardmania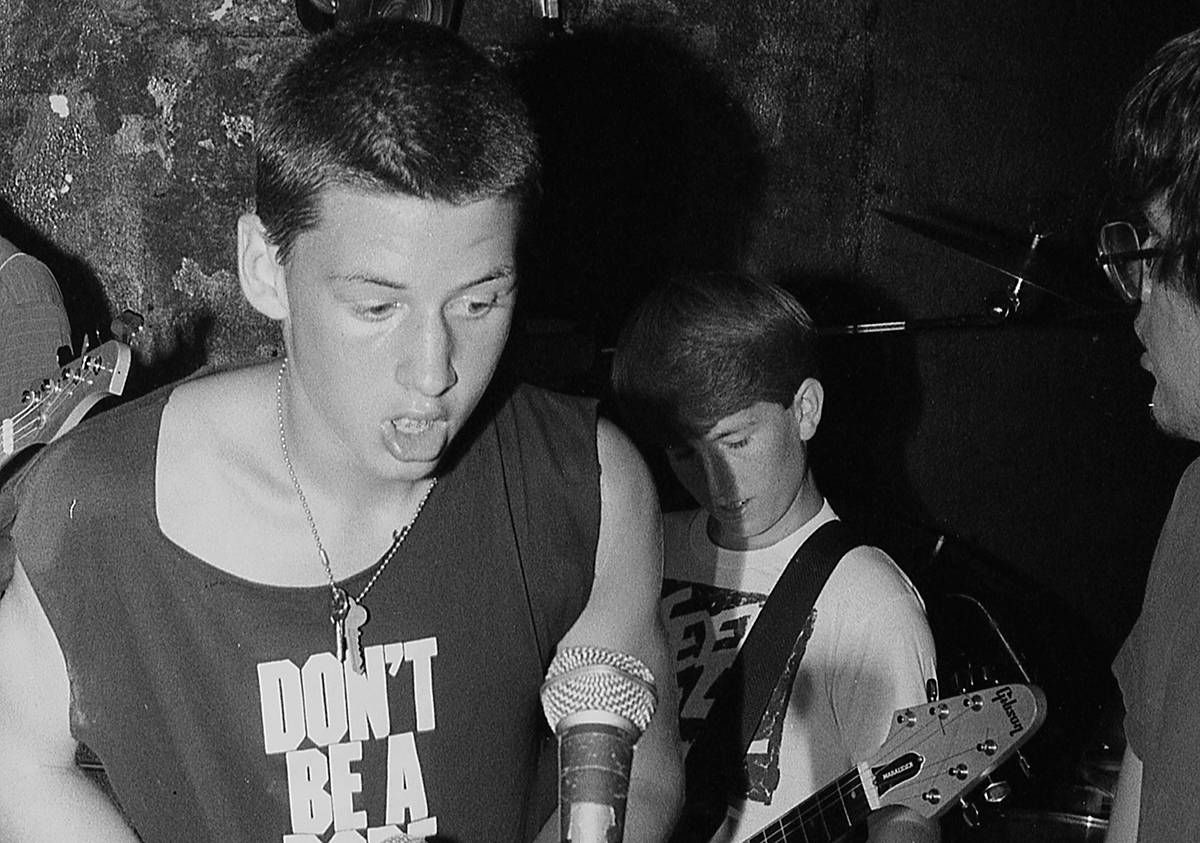 In the early 1980s, Goofy's Upper Deck and the 7th Street Entry began regularly having all-ages shows, many of which were hardcore. Soon enough, junior high-school kids were coming down to check their skateboards at the door and spend the afternoon skanking. Outcry emerged as the positive-energy, straight-edge, skater band that had the attention of this new crowd. Sure, they may have despised Ronald Reagan, but their rallying cry was the song "Skateboardmania." A sign of the times, as young punks surfed the Twin Cities concrete.
McPunks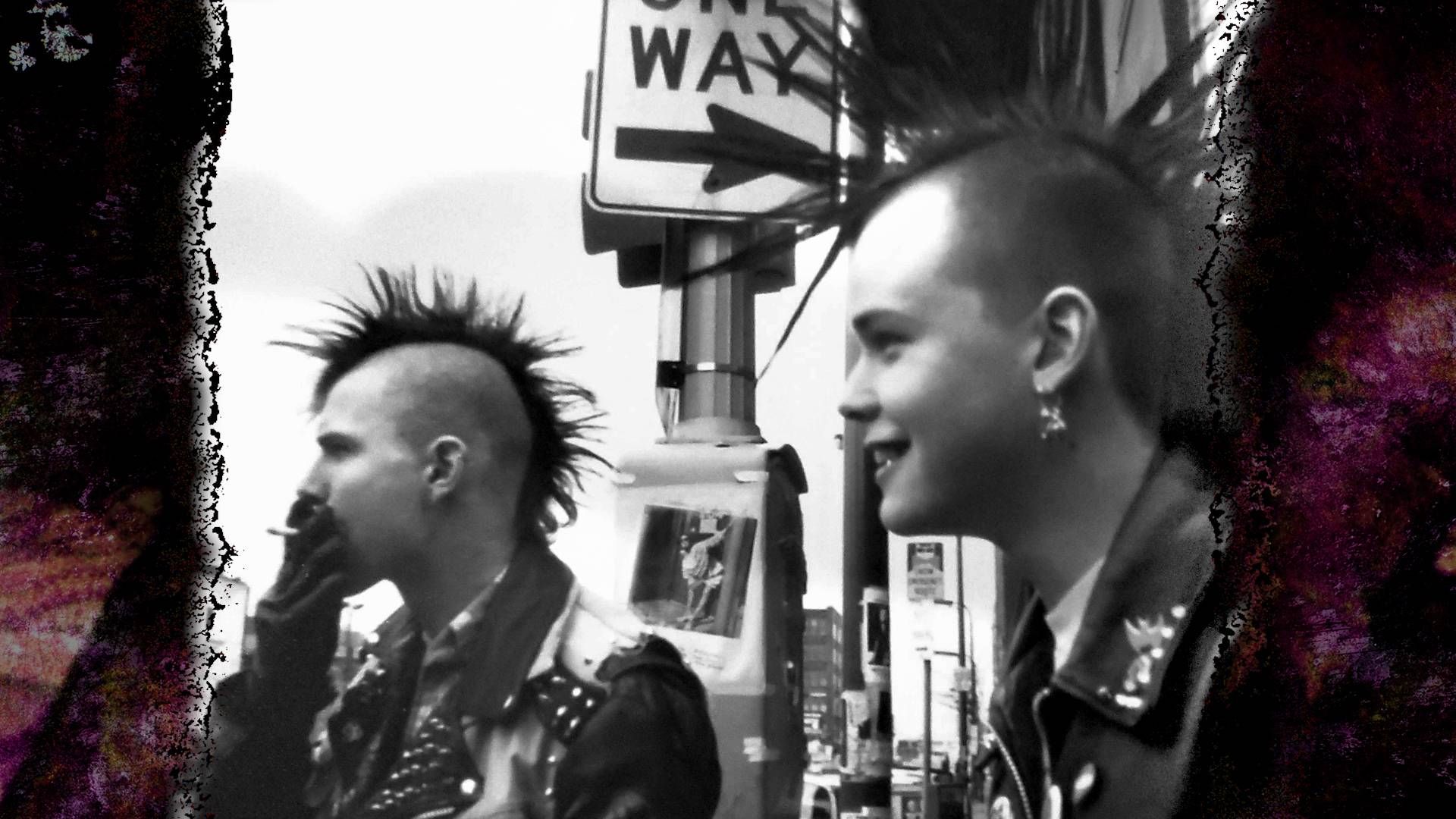 Kids need a place to hang out, and in the early '80s, punk kids under 21 couldn't go to bars, so they started hanging out at the Uptown McDonalds. This caused uproar among the Uptown Minneapolis business owners. Seeing the freaks loitering outside of their businesses caused fear and chagrin. You have to remember that, at the time, the only depictions of punk rockers in the media portrayed them as deranged, murderous thugs on TV dramas like Quincy and CHiPs, and in exploitation films like Class of 1984.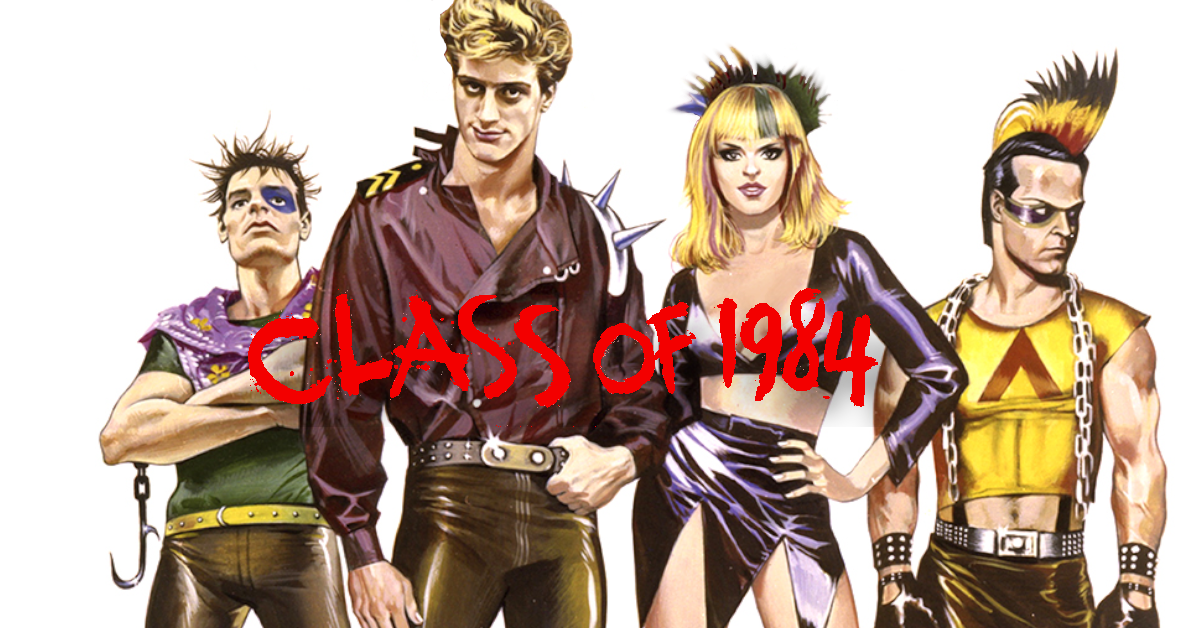 Skull F*** and Iron Fist
Punk rock culture reveled in bad taste, nastiness and shock. Christened by Lori Barbero, Skull Fuck was the Twin Cities version of street punk. They later morphed into Iron Fist, adopting more of a metal sound. This crew broke ties with the first-wave punks, thumbing their noses at established acts now drawing crowds. Upstart culture at its finest.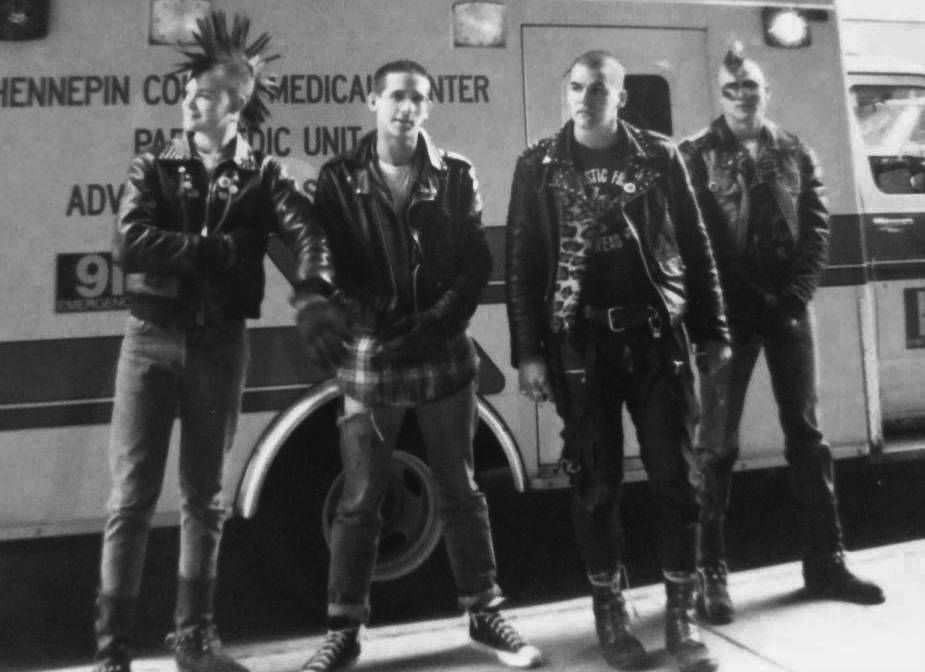 Producer's Summary
This web series was never meant to be a comprehensive record of alternative music in Minnesota. So many people, bands, stories have been left out. I apologize if we didn't feature your favorite band. And there were so many bands that came after 1985 that did not get any attention in this series. If this makes you mad, I urge you to go and make your own history of the culture you love.
The impetus for this series originated from two sources. Ever since reading, Please Kill Me by Legs McNeil and Gillian McCain, I've thought about telling the oral history of the scene I grew up in, hoping to touch on the excitement, humor and crazy energy that I remembered. The second inspiration came from Dale T. Nelson, who would tell us stories about seeing early garage bands in the sixties here in the Twin Cities. I couldn't help thinking about an older scene where Blue Cheer played at the New City Opera House on Lake and Nicollet and the idea that the rocker culture of the 1960s shot a direct line to the punks in the 1970s.
Just like 1960s rock n' roll, some crazy energy must have been burning brightly in the nucleus of the punk scene. Even though the first wave fizzled out quickly, hardcore drove music genres into a million different directions. According to Wikipedia, here are just a few of the punk sub-genres derived from hardcore: Afro Punk, Bandana Thrash, Bent Edge, Christian Hardcore, Crunkcore, Crust Punk, Deathcore, Easycore, Electronicore, Emo, Goregrind, Grindcore, Horror Punk, Jazzcore, Krishnacore, Mathcore, Melodic Hardcore, Metalcore, Nardcore, Nintendocore, Nu Metalcore, Oi, Punk Pathetique, Positive Hardcore, Post-Hardcore, Queercore, Rapcore, Riot Grrrl, Screamo, Skacore, Skate Punk, Spanish Raw Punk, Street Punk, Taqwacore, Trallcore - whew!
It really doesn't matter what type of music you like. There is still something to be taken away from a group of yearning amateurs looking for something more exciting. There were many of us who felt like outcasts and embraced a weird culture that was held in contempt by the rest of the world. When you find yourself in a position like that, and then you find likeminded friends, it's a miracle! And if you're lucky, a scene will grow. That scene should inspire you to take action, make things, participate, be alive.
Featured image by Tim Schuck.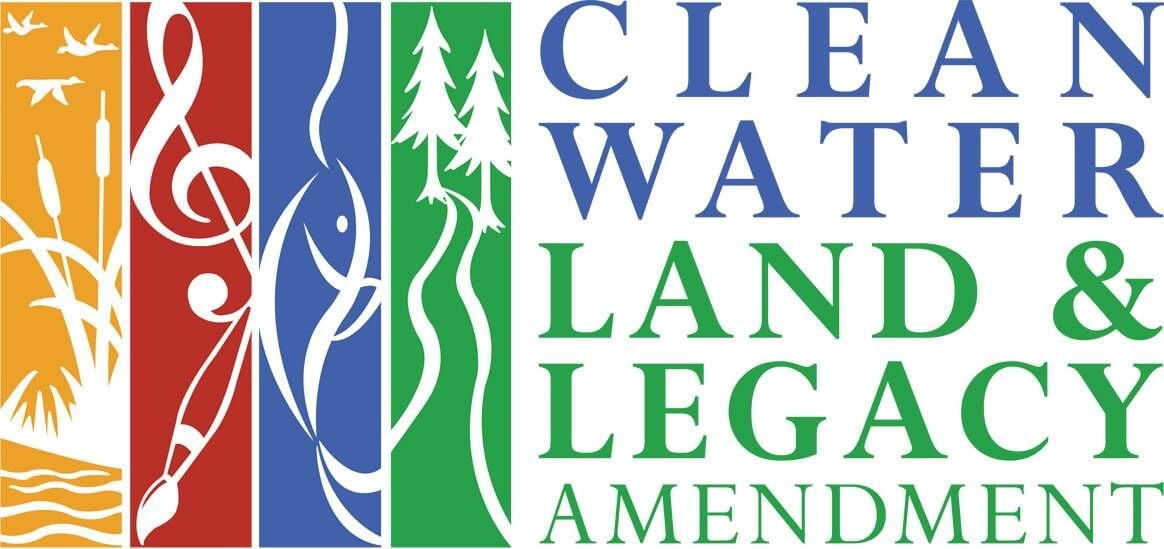 This story is made possible by the Arts and Cultural Heritage Fund and the citizens of Minnesota.
If this is your first experience with Minnesota Hardcore, then you have some catching up to do - 6 more episodes, in fact. Also stay tuned for a final "binge episode" on New Year's Day so you can get the whole story in one sitting.
Episode 2: The Fastest Band in the World
MN Hardcore Bonus Holiday Short: Paddy's 'Purple Rain' Story
Episode 5: The Culture of Hardcore