Years before Marla Jadoonanan's delicious Caribbean food was available to diners at her popular Minneapolis restaurant, it garnered rave reviews at hospital potlucks in her former career as a nurse. "I remember cooking for half of the hospital, you know, sharing it with everybody from the janitor to the doctors," she recalls.
Sharing her food was exactly what Jadoonanan dreamed of doing full-time, and she finally took the plunge as she approached her 40th birthday. "I was a hospice nurse for 20 years and saw a lot of things that made me realize life is very short, you know? And that's when I came home and I told my husband, 'I want to live my dream of having a restaurant.'" And that's just what they did.
Need more Relish in your life? We've got you covered with additional episodes.
The doors to Marla's Caribbean Cuisine opened in 2005, and Jadoonanan quickly found a loyal following - and a challenge. Her new restaurant space had previously been a Jamaican restaurant, and her new customers kept asking for jerk chicken. So Jadoonanan hopped on a plane to Jamaica and learned the authentic technique to making the dish, brought it to Minnesota and put it on the menu. It was an instant hit, earning Marla a memorable nickname that you'll discover in the video below.
The jerk chicken also afforded Jadoonanan an opportunity for education. "I could teach people that Jamaica is not the only island in the Caribbean. In addition to the jerk chicken, I was introducing the cuisines of Trinidad and Tobago, as well as Bajan food from Barbados," she says.
Nearly 15 years after opening Marla's Caribbean Cuisine, Jadoonanan was forced to close up shop, which left many Twin Cities food fans devastated. But Jadoonanan hasn't shut the door completely. She keeps the restaurant's Facebook page active and offers her food for catering.
While there are no plans to reopen her restaurant, Jadoonanan looks back on that part of her life fondly. "I always say, I never worked a day in my life when I started the restaurant. Not that I wasn't tired or exhausted, but I was happy to go to work. I looked forward to it every single day because it had so much meaning," she explains.
You can enjoy tastes of the Caribbean at home by trying some of Marla's recipes.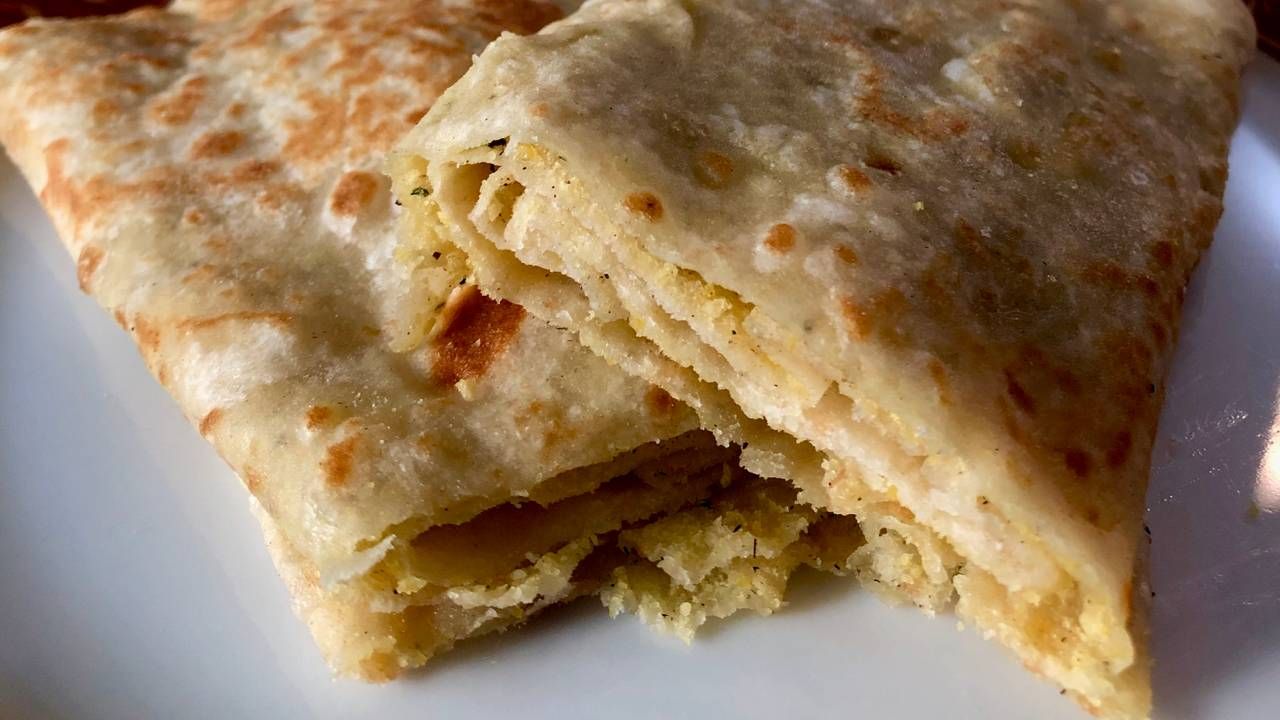 Marla's Dhalpourie Roti
By Marla Jadoonanan
Ingredients:
For the Roti Dough:
4 cups all-purpose flour
4 teaspoons baking powder
1 teaspoon sugar
1/2 teaspoon salt
1 1/4 cups lukewarm water (a little more or less may be needed)
1 tablespoon oil
Roti Dough Instructions:
Combine flour, baking powder, sugar and salt in a large bowl.
Slowly add water, incorporating into dry ingredients until dough forms.
Cover dough ball with oil, cover bowl and allow dough to rest for 20-30 minutes.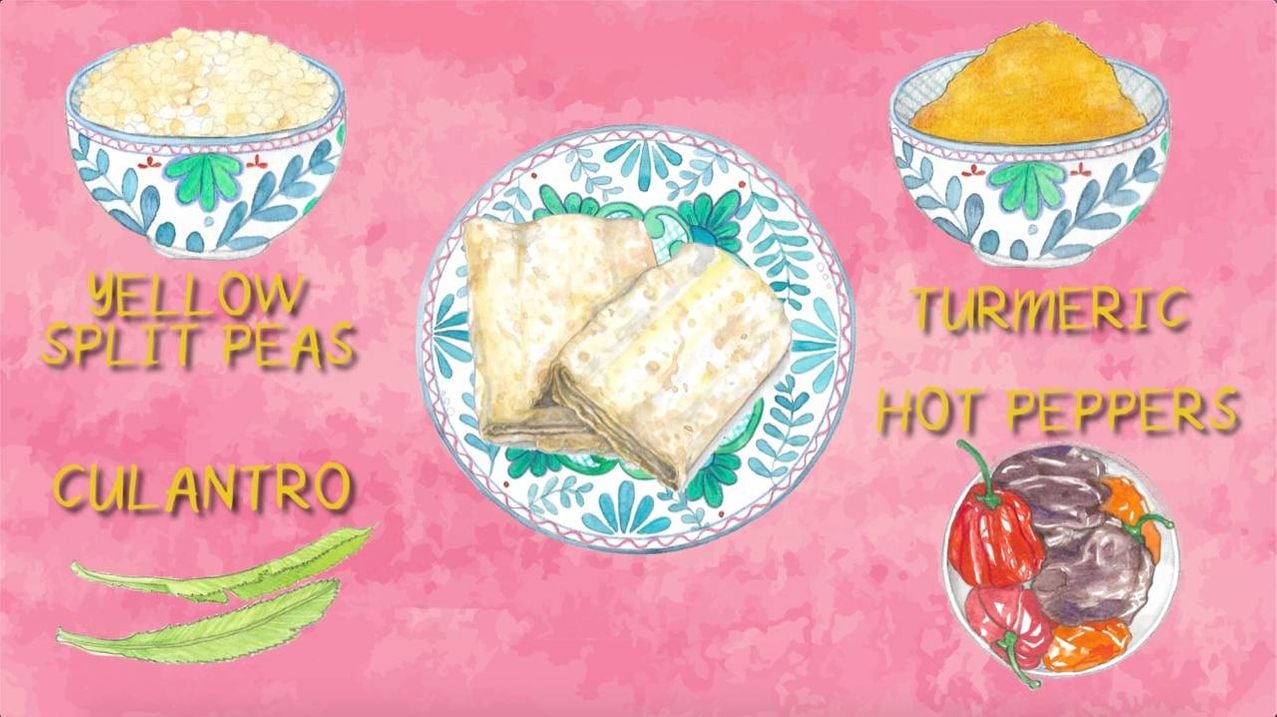 For the Filling:
2 cups yellow split peas (soaked overnight)
1 tablespoon ground turmeric
5 cloves garlic
2 leaves culantro or 2 sprigs cilantro
Salt to taste
Scotch bonnet pepper, chopped (optional)
3 tablespoons ground cumin
Vegetable oil for cooking
Filling and Assembly Instructions:
(Note: It may be helpful to watch the first video in this post to see Marla execute some of the techniques involved in making the roti.)
Wash split peas and leave to soak overnight.
Set water to boil and add turmeric and split peas.
Boil split peas until firm but cooked. Drain.
Using a mill or food processor, grind cooked peas with garlic, culantro/cilantro, hot pepper and cumin. If using a food processor, pulse the ingredients until small crumbles form, do not over mix into a paste.
Once the filling and dough are ready, break your dough into small handfuls and form into balls.
For each dough ball, flatten dough to a round "pancake" a little larger than the size of your palm.
Scoop a couple tablespoons of filling into the center of the dough, then stretch the edges of the dough up to meet at the top, capturing all of the filling inside the dough. Make sure the ball is sealed completely. Repeat for each dough ball.
Putting seam side down, gently roll out each ball, trying to spread the filling around evenly inside the dough. Once filling is spread out, press harder with your rolling pin to flatten out the roti, taking care not to rip the dough and reveal the filling.
Heat skillet or griddle to medium heat. Add oil to cover bottom of pan.
Once oil is hot, cook each roti until gold brown on each side. Make sure to brush each side with oil while cooking.
Enjoy with your favorite curry, like Marla's Chana and Potato curry (below).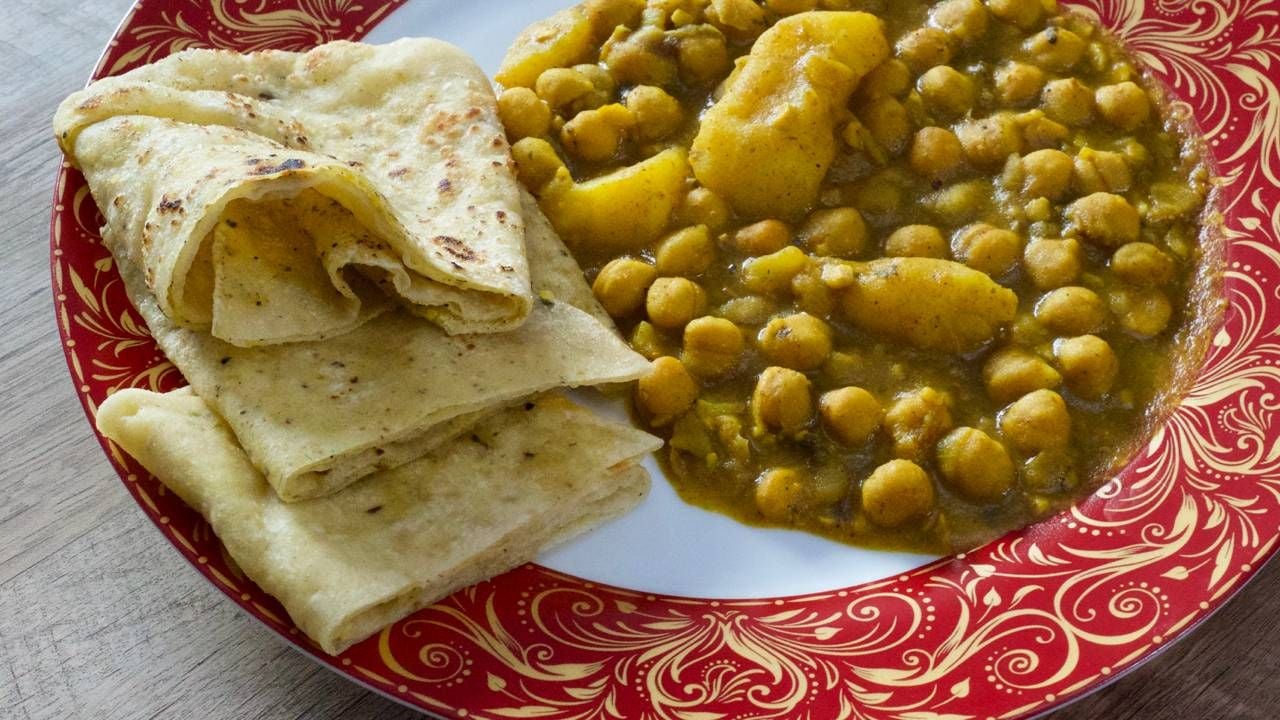 Marla's Channa and Potato Curry
By Marla Jadoonanan
Serves 5
Ingredients:
1 pound raw channa (chick peas or garbanzo beans) or canned (do not drain)
2 tablespoon Trinidad Curry powder
2 tablespoons oil
2 tablespoons cilantro, chopped
2 tablespoons onion chopped
4 cloves garlic, sliced
2 tablespoons fresh thyme, chopped
2 potatoes, peeled and diced into cubes
Habanero pepper(s) to taste, diced
Salt to taste
Note:
If using raw channa, soak in water overnight.
Next day, pressure cook for 20 to 30 minutes until tender.
Instructions:
Heat oil in a heavy skillet or sauce pan.
Add a bit of water to the curry powder to make a liquid paste.
Add paste to hot oil and sauté.
Add garlic, onion, cilantro and fresh thyme to skillet, stir to mix with curry paste.
Add cooked or canned chana (add canned liquid, too) and potatoes.
Add enough water to just cover the potatoes
Simmer until thickened, about 20 minutes.
Serve with dhalpourie roti (recipe above)
Special Thanks: Marissa Jadoonanan
Host: Yia Vang
Illustrator: Xee Reiter
Production Team: Amy Melin, Brittany Shrimpton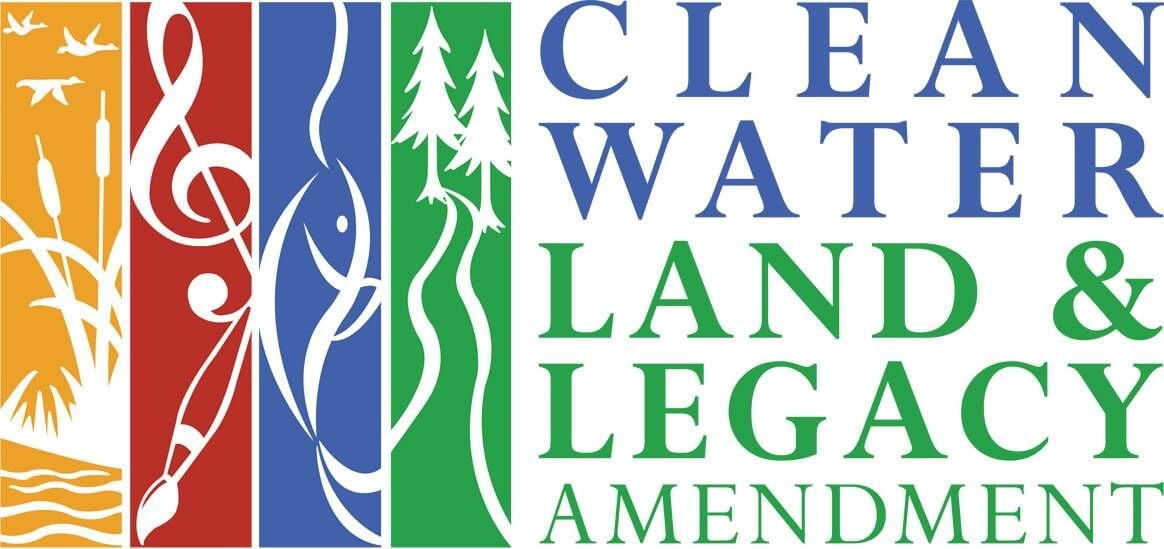 This story is made possible by the Arts and Cultural Heritage Fund and the citizens of Minnesota.
Relish host Yia Vang spends some quality time in the kitchen learning the secrets of his mother's delicious Hmong-style steam buns. Prepare to be delighted – and hungry.
Nordic Waffles founder Stine Aasland aims to convey the comforts of her Norwegian home in the waffles she makes, using her mother's now-famous recipe. Thinner than Belgian waffles, the Scandinavian variety is served with myriad toppings. To taste them is to love them. Good thing we have the recipe.
Chef Rhagavan Iyer conjures up the comfort food of his childhood spent in Southeast India with this recipe for Smoky Yellow Split Peas, a curry dish with "assertive, balanced" flavors. Good thing you can follow his recipe.