Relish: Pang Vang's Hmong-Style Steam Buns
Steam buns - those delicate little presents of deliciousness - are a staple in many East and Southeast Asian countries. Chef Yia Vang, host of Twin Cities PBS' digital series Relish and co-owner of Union Hmong Kitchen, explains that each family puts its own particular stamp on traditional steam buns, adding the flavors and ingredients they love most.
Chef Yia Vang's favorite steam buns? That's easy: He chooses the recipe his mother, Pang Vang, has tweaked to perfection since his family arrived in Minnesota in the 1970s.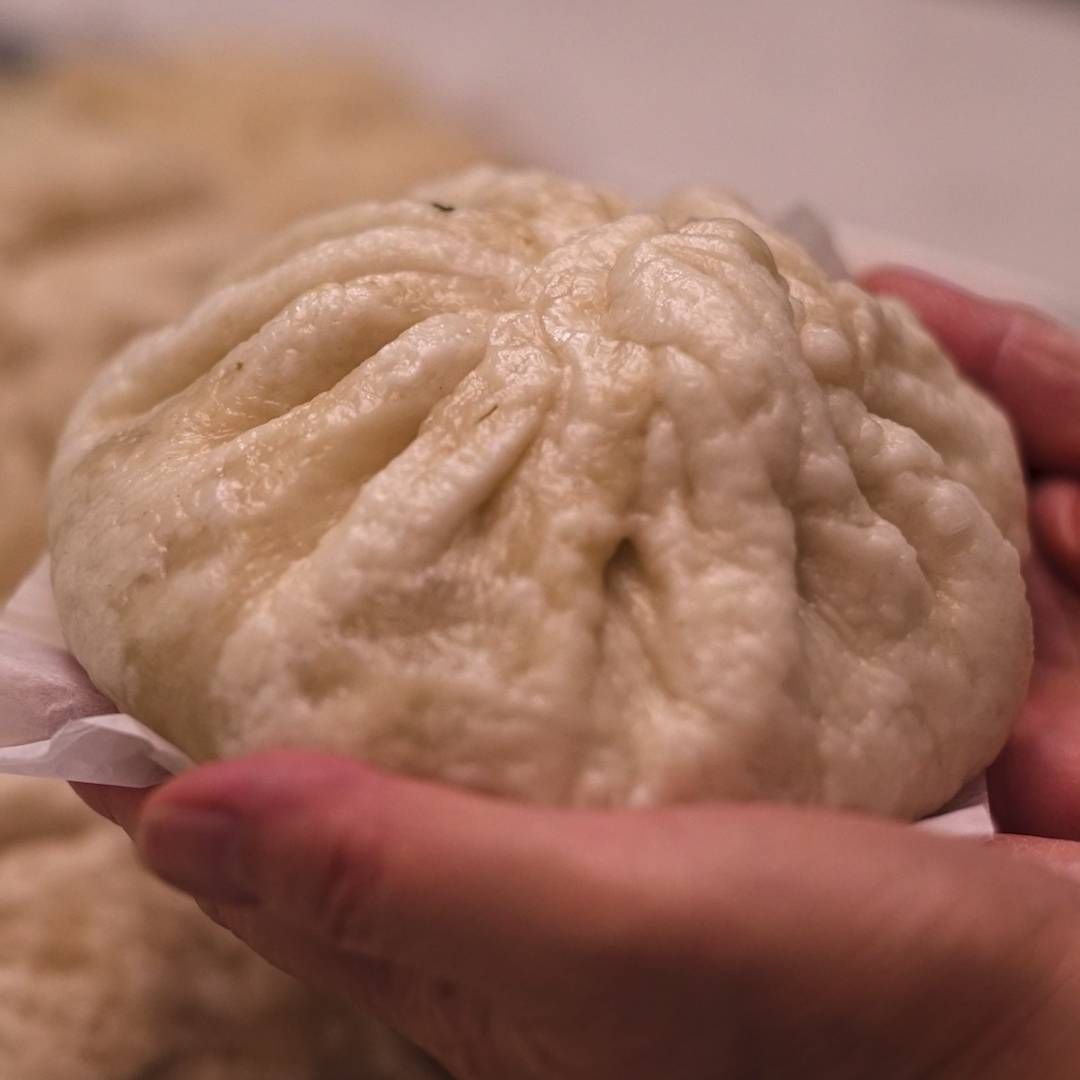 Pang's first encounter with steam buns didn't come in the U.S. - nor in the hills of her native Laos. Instead, she discovered the dish when the family lived in a refugee camp in Thailand.
During the Vietnam War, Pang, who is ethnic Hmong, lived in the hills of Laos. In an effort to curb the spread of communism deeper into Southeast Asia, the CIA conscripted Hmong soldiers to fight in a clandestine operation that remained classified until the 1990s. Pang's first husband was killed in that "Secret War."
When the Vietnam War ended and American forces pulled out of the region, those who had helped the U.S., like the Hmong, were persecuted and killed. Along with thousands of Hmong men, women and children, Pang fled her Laos homeland, hiding in the jungles for nearly a year before she was able to cross the Mekong River and seek refuge in Thailand.
Watch the Twin Cities PBS original documentary, America's Secret War, to learn more about the CIA's operation in Laos and its aftermath from men and women who experienced it firsthand.
Once Pang finally made it to a refugee camp in Thailand, she met Nhia Lor Vang, a Hmong soldier who had fought in the secret war, rescuing downed U.S. pilots in the jungles of Laos. The two married and soon after had their first two children, including Yia. That's also when Pang was first introduced to the steam bun.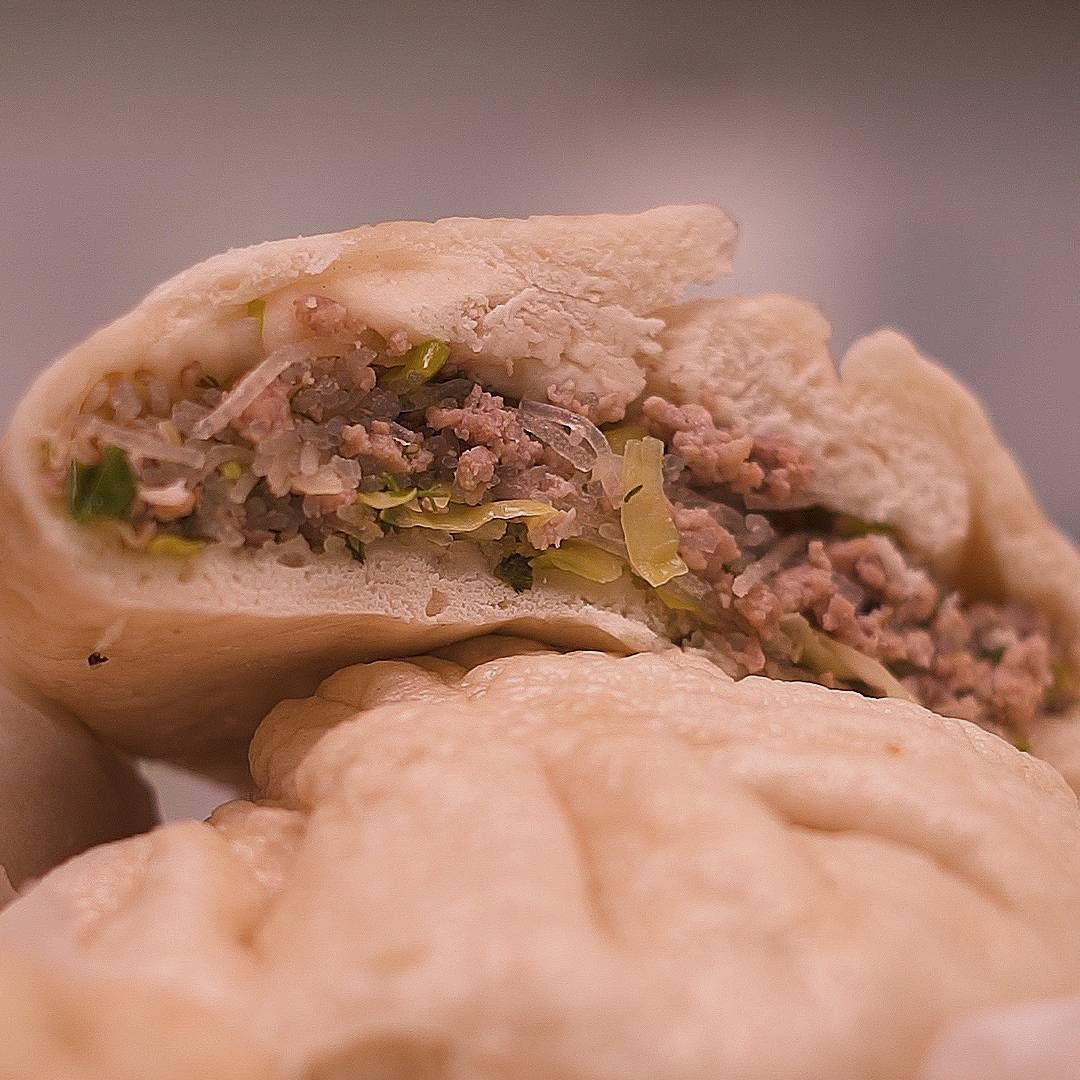 Pang admits that they weren't her favorite cuisine at the time - but years later, after she and her family resettled in the Midwest, her youngest son, Meng, became obsessed with the meat-, noodle- and vegetable-filled buns. After making countless trips to Saint Paul's Hmong markets in search of steam buns, she decided that she would master her own recipe to satisfy her son's appetite.
"What I love about the steam bun is that it kind of represents the four elements of a Hmong meal," Yia says. He goes on to explain that each traditional Hmong meal consists of a blend of rice, protein, vegetables or broth, and hot sauce.  When you liken the rice to the starch of the dough, the protein and vegetable or broth to the filling, you're three-quarters of the way to achieving the perfect dish for a Hmong dinner table. "If you want to add a hot sauce, you totally can," he suggests.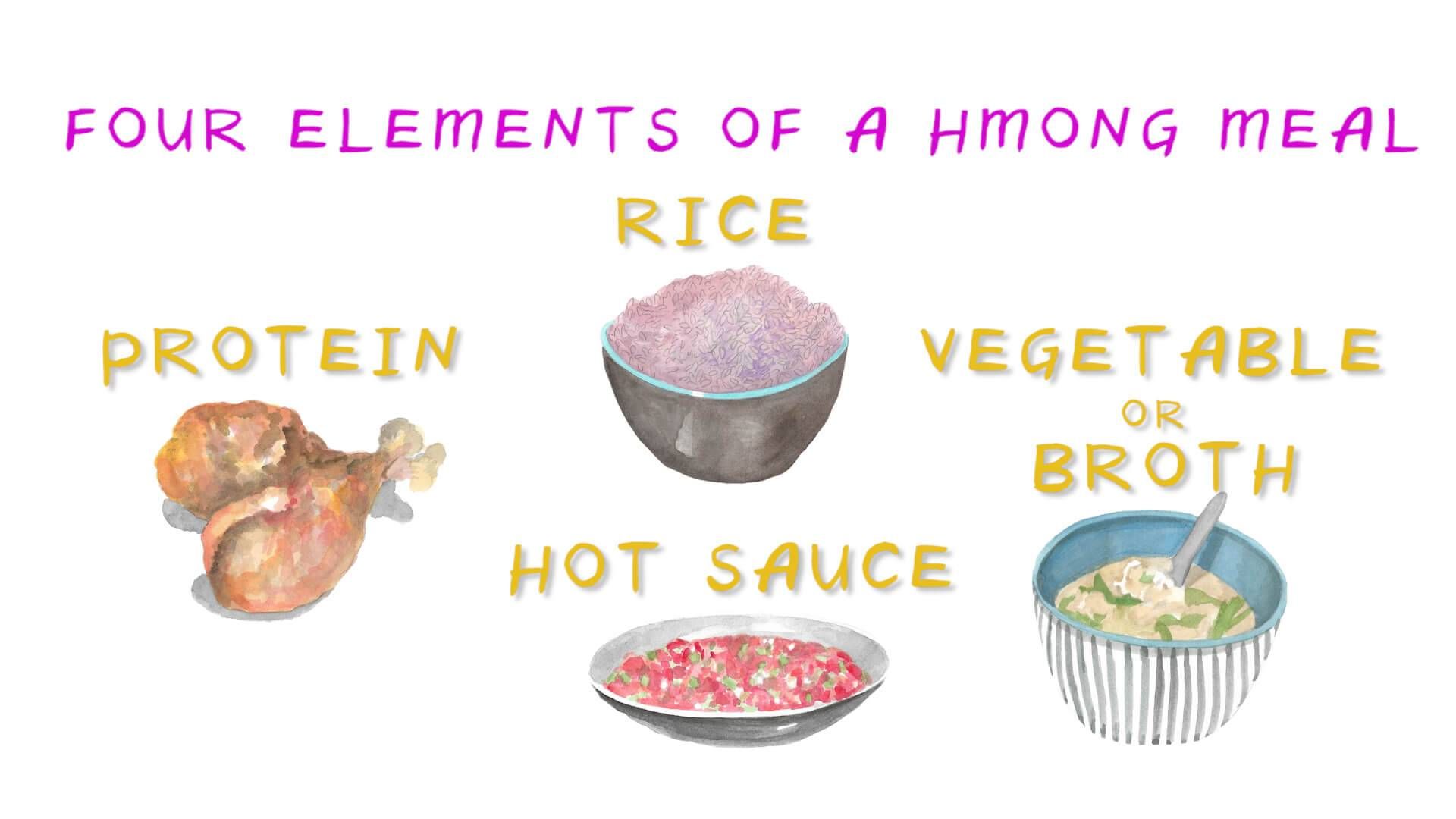 Though steam buns are not a traditional Hmong food, Pang uses the characteristics of Hmong cuisine, such as a balanced flavor profile - nothing too savory nor too sweet - and fresh ingredients to inspire her recipe. She even has a secret ingredient that adds a particular richness to her recipe: sweetened condensed milk, which balances the savory filling.
Mouth watering yet? Pang graciously shares her family's favorite steam buns recipe so that you, too, can try your hand at making them.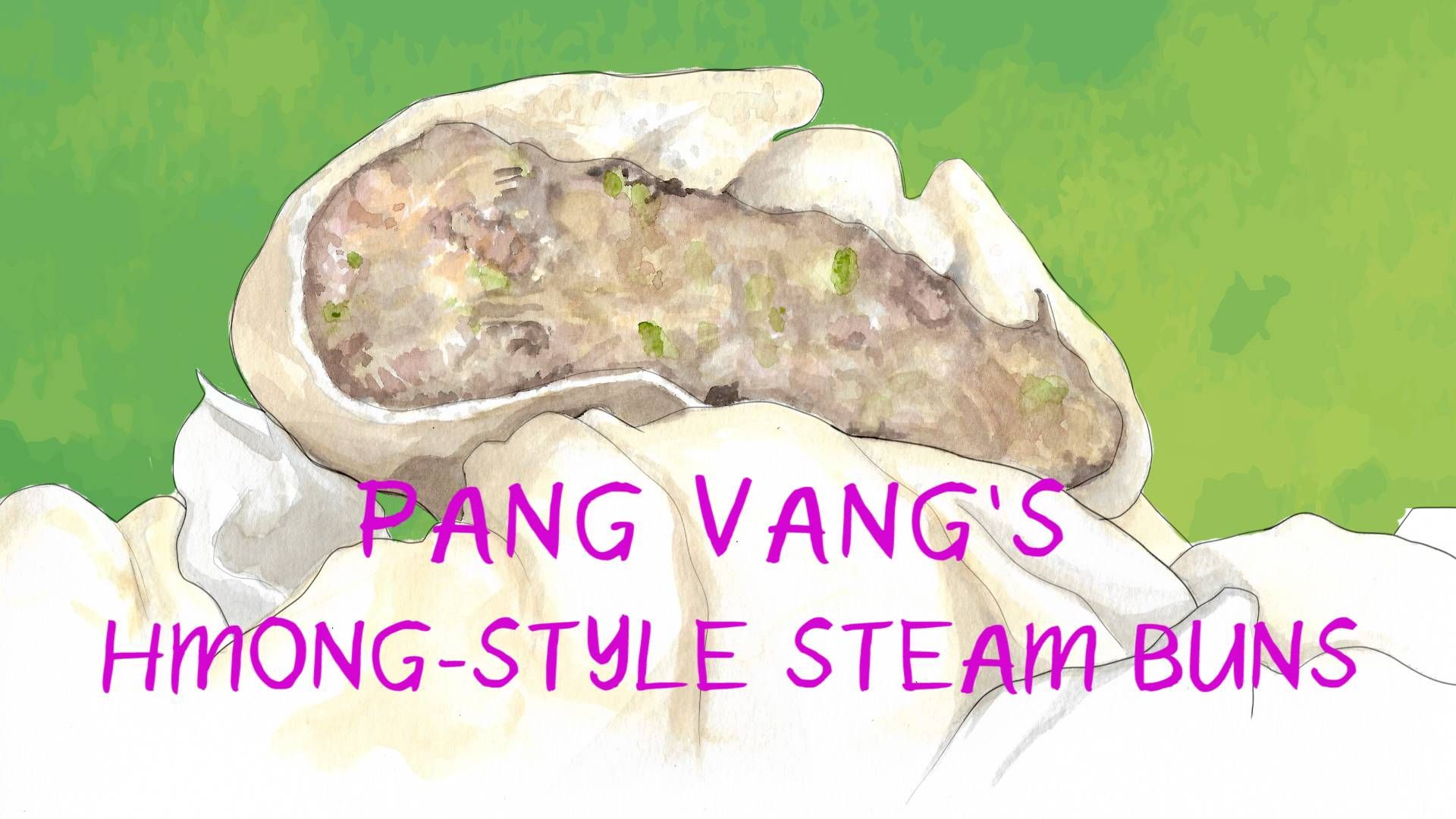 Pang Vang's Hmong-Style Pork Steam Buns
By Pang Vang
Ingredients
3 C Cake Flour 
1 Tablespoon Baking Powder 
1 Teaspoon Salt 
1 Tablespoon Dry Active Yeast 
1 C Whole Milk 
1/3 C Sweet Condensed Milk 
PROCEDURE
Combine all dry ingredients and sweetened condensed milk in a large mixing bowl.
Slowly incorporate the whole milk while kneading dough by hand or with machine dough hook. Knead in a bowl until all ingredients are incorporated and dough is no longer sticky.
Turn dough out onto a lightly floured surface and, with floured hands, continue kneading until dough is smooth and pliable, approximately 10 minutes.
Put dough in a large bowl coated with cooking spray or oil, place dough, turning to coat.  Cover and let dough rest 1 1/2 to 2 hours, or until doubled in size.
PORK FILLING
Ingredients
2 cups of ground pork
2 cloves of chopped garlic
1/4 cup of chopped scallion
1/4 cup of chopped cilantro
1 cup of cooked clear vermicelli noodles
2 tablespoon of salt
PROCEDURE
In a large pan over medium heat, sauté ingredients for filling all together until pork is completely cooked. Remove from heat and set aside.
Fill a steamer with water and bring it to a boil. Cut 12 (4-inch) rounds from some parchment paper. When ready to cook, place the buns on the parchment rounds and into the steamer.
On a floured surface, roll dough into a rope and cut into six-ounce sections. Form each section into a ball.
With a rolling pin, flatten each dough ball into a circle approximately the size of a personal pan pizza, thicker in the center and thinner at the edges.
Place approximately 1/2 cup of filling in the center of each dough circle. Gather edges up to meet at the top, starting on one side of the circle and continuing around. Crimp edges at top and place on a pre-cut piece of parchment. Repeat until all buns are formed.
Once all buns are formed, place into steamer at the same time, being careful not to overcrowd. Steam for approximately 12 minutes.
Remove from steamer and enjoy immediately or wrap individually in plastic wrap to keep them fresh.
Need more Relish in your life? We've got you covered with additional episodes.
Special Thanks: Kaolee Vang
Minnesota Music: Going to the Sun
Host: Yia Vang
Illustrator: Xee Reiter
Created by: Amy Melin and Brittany Shrimpton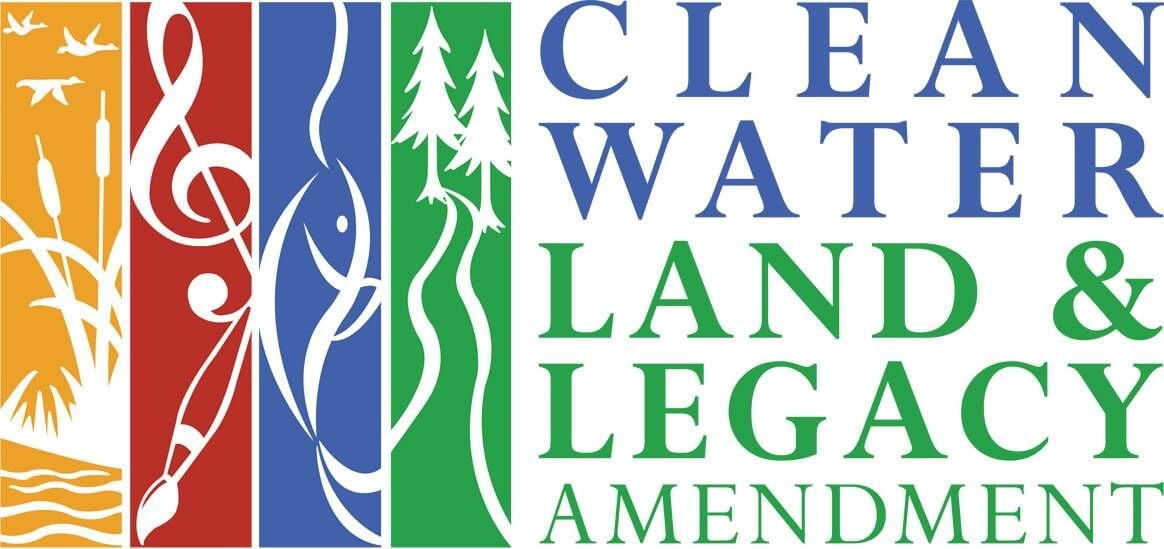 This story is made possible by the Arts and Cultural Heritage Fund and the citizens of Minnesota.