Relish: Christina Nguyen's Vietnamese Bánh Khọt
A pancake-like bite overflowing with flavor.
When Twin Cities Chef Christina Nguyen and her husband, Birk Grudem, rolled out their food truck in 2011, they were among the first to bring street-side dining to downtown Minneapolis. But when it came to the truck's menu, Nguyen didn't turn to her Vietnamese roots for inspiration. Instead, she tapped into the flavors that she and Grudem fell in love with during their travels throughout Latin America.
"I just didn't think that I had anything new to contribute to Vietnamese food. I thought, 'Oh, there's so much good Vietnamese food here, what would I really have to add?' At that point, we said let's do something that doesn't exist, which was arepas," Nguyen said.
So, Hola Arepa was born. Nguyen and Grudem put their own twist on the popular Latin dish, which features a cornmeal "bun" stuffed with meats and vegetables. The truck was a huge hit and, just a few short years later, Nguyen and Grudem started whipping up their signature arepas in a brick-and-mortar restaurant in South Minneapolis.
Need more Relish in your life? We've got you covered with additional episodes.
Prior to opening their restaurant, Nguyen and Grudem used their food-truck down time to travel the world. On one of their trips, the couple spent three months traveling throughout Southeast Asia. The food they ate on that trip proved to be the spark for their next culinary adventure, Hai Hai, which opened in 2017. The Northeast Minneapolis hot spot features food inspired by the food of Vietnam, Thailand and Bali.
"I realized, wow, there is a lot to say that isn't being said about Vietnamese food and just about Southeast Asian food in general," Nguyen reflects. But as a Vietnamese-American, she worried about making food that was both delicious and authentic to her culture.
"I think at some point, I stopped worrying about it and I felt confident. I think it took a while to grow that confidence to be like, 'Okay, this is my voice in it.' And you know, of course there will always be haters, but you kind of have to drown it out and just try to make food that you think is delicious," she says.
Christina Nguyen shares the recipes for one of those delicious Vietnamese dishes here - give it a try!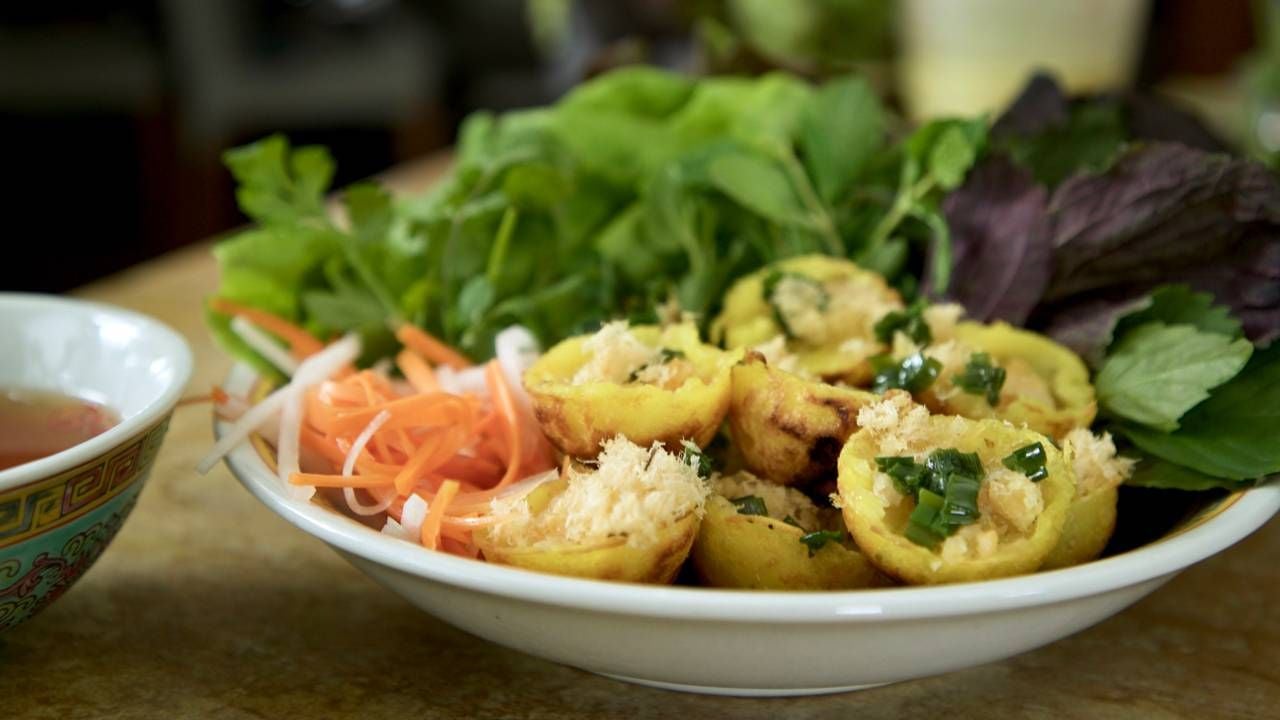 Bánh Khọt
by Christina Nguyen
Bahn Khot is a small, pancake-like bite served in a lettuce leaf, topped with fresh herbs and pickled vegetables, and then dipped in nuoc cham sauce. You'll find recipes for all of the dish's elements listed below. Note: The vegetables and sauce are best made ahead.
Bánh Khọt Ingredients
Shrimp, lightly sautéed with garlic and oil - just cooked through - 1 shrimp per banh khot
Lettuce leaves - green or red leaf or butter/bibb lettuce
Herbs: Thai basil, cilantro, mint, tia to (purple shiso), and rau ram (Vietnamese mint/Laksa herb)
Batter (recipe below)
Scallion sauce
Pickled vegetables (recipe below)
Nước chấm sauce (recipe below)
For the batter:
2 cups rice flour
1 cup corn starch
1 tsp turmeric
1 tsp salt
4 cups water
1/2 cup coconut milk
Batter Directions:
Combine dry ingredients, whisk
Slowly add water until batter is like a loose crepe batter
Let batter rest in refrigerator for best results, as long as overnight but can also be used right away.
Bánh Khọt Directions:
Prepare all ingredients for the Bánh Khọt: batter, vegetables, sauce, herbs, shrimp
Heat ableskiver or takoyaki pan and oil each cup.
Place one shrimp in each cup and fill with batter. It should sizzle if it's hot enough.
Cook until batter is very crisp and brown.
Serve with lettuce leaves, herbs, pickled vegetables and Nước chấm sauce.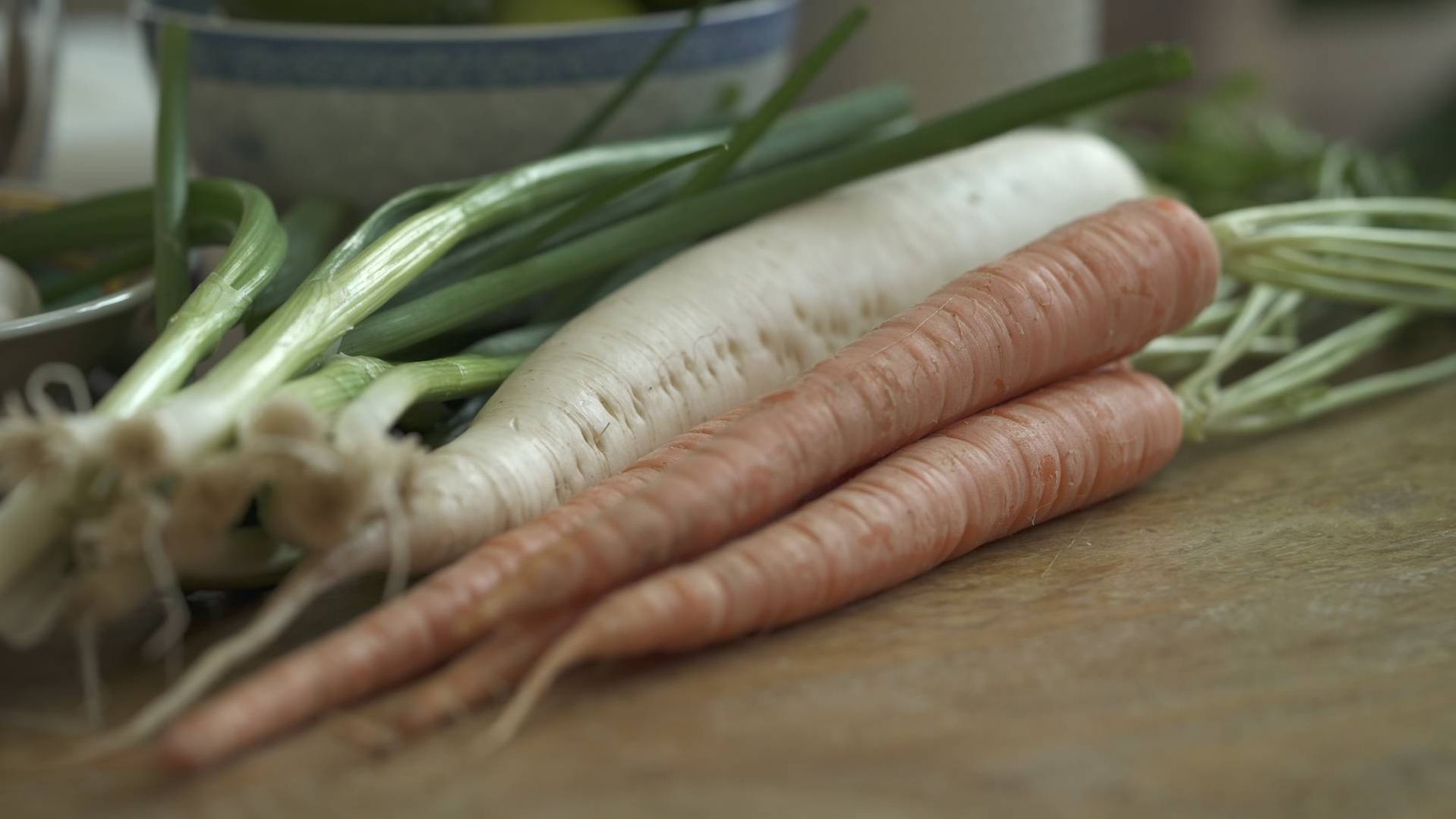 Pickled Vegetable Brine
1/2 tbsp salt
2 cup hot water
1/4 cup sugar
1/4 cup vinegar
1 lb jicama (or daikon radish) shredded or julienned
1/3 lb carrots shredded or julienned
Directions:
Dissolve sugar & salt in hot water.
Add vinegar.
Pour mixture over vegetables, press down to submerge.
Refrigerate at least one hour. Save and use for up to one week.
Nước chấm 
1 cup hot water
1/2 cup sugar
1/3 cup lime juice
2 - 3 cloves garlic, minced (about 1 tbsp)
1/3 cup fish sauce if red boat (1/2 cup if it's a lighter fish sauce)
1 or 2 Thai chilies, thinly sliced (to taste)
Directions:
Mix hot water and sugar, and stir to dissolve sugar.
Add remaining ingredients.
Store refrigerated. Flavors marry together as sauce sits.
Created by: Amy Melin and Brittany Shrimpton
Host: Yia Vang
Illustrator: Xee Reiter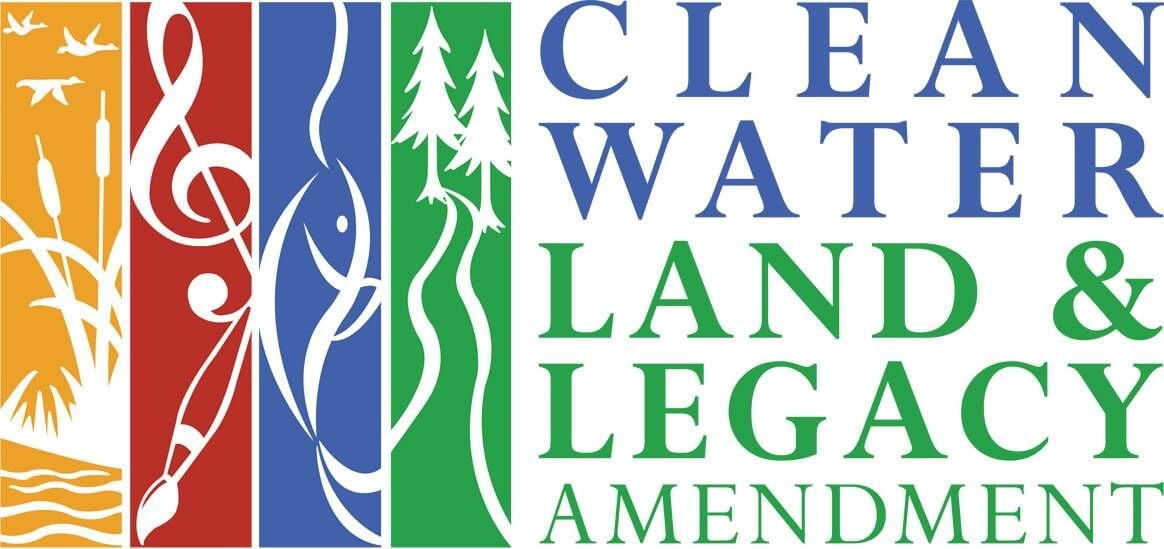 This story is made possible by the Arts and Cultural Heritage Fund and the citizens of Minnesota.
Marla Jadoonanan, who ran Marla's Caribbean Cuisine before it shuttered, launched her career as a chef after earning rave reviews for her contributions to potlucks in her former life as a hospice nurse. Even though her restaurant has closed, she still offers catering services - and she shares her recipes for dhalpouri roti, and chana and potato curry.
Nordic Waffles founder Stine Aasland aims to convey the comforts of her Norwegian home in the waffles she makes, using her mother's now-famous recipe. Thinner than Belgian waffles, the Scandinavian variety is served with myriad toppings. To taste them is to love them. Good thing we have the recipe.
Chef Rhagavan Iyer conjures up the comfort food of his childhood spent in Southeast India with this recipe for Smoky Yellow Split Peas, a curry dish with "assertive, balanced" flavors. Good thing you can follow his recipe.