WATCH: Find out how to make Chef John Sugimura's authentic Japanese dish, pro tips on choosing the right cut of fish and how his Japanese-American grandmother influences his cooking in every dish. Chef Yia Vang hosts.
SCROLL DOWN TO FIND THE RECIPE FOR CURED & SEARED SALMON ON CRISPY RICE
For most of his career, John Sugimura worked in public service roles with adults and children with disabilities, as well as those on the autism spectrum. It was fulfilling work, but Sugimura felt a spark to pursue his own passion. "Coaching everyone from children and their families in poverty, to community groups and people on the autism spectrum to live their authentic self, I felt motivated to dive deeper into my own life," he says.
That deeper dive lured Sugimura to Japan. Curious to learn more about his Japanese heritage, Sugimura visited several different regions of Japan - and he fell in love with the country and its food. The more he learned, the more he wanted to find a way to share his Japanese-American culture and his own personal family history with others.
In 2009, Sugimura made the ultimate leap. "I had the bright idea I should quit my job and go to school to learn how to be a certified, real, legit, street-cred chef for Japanese cuisine. Everyone thought I was crazy."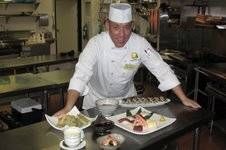 When Sugimura decided to head to the Sushi Institute of America and study under Master Chef Katsuya Uechi, he thought he'd enjoy his studies and then return to his work as an autism specialist. But the fast-moving world of culinary arts and appreciation had something different in mind. He recalls, "I had no idea how popular Japanese cuisine was going to be when I graduated from school in 2009. I had no idea how many people in this world wanted to support somebody that was not the majority."
Initially, Sugimura worked as a private chef, sharing his cuisine with smaller audiences. But in 2016, he and X Huang opened PinKU Japanese Street Food in Minneapolis. Sugimura says, "The world was ready for my story. And every time [people] come into my restaurant, it's like, 'Hi, we're here to support you.' And that's a really powerful thing."
Sugimura's grandmother, Tsui Sugiumura, very likely felt that same support when she opened a Japanese restaurant in Sacramento, Calif., in the 1920's. A single mother to five children, she was able to build a successful restaurant as a Japanese immigrant. "The neighborhood embraced her during a time that she should not have been embraced. When there was a lot of animosity and confusion against Japanese Americans, they supported her," he says.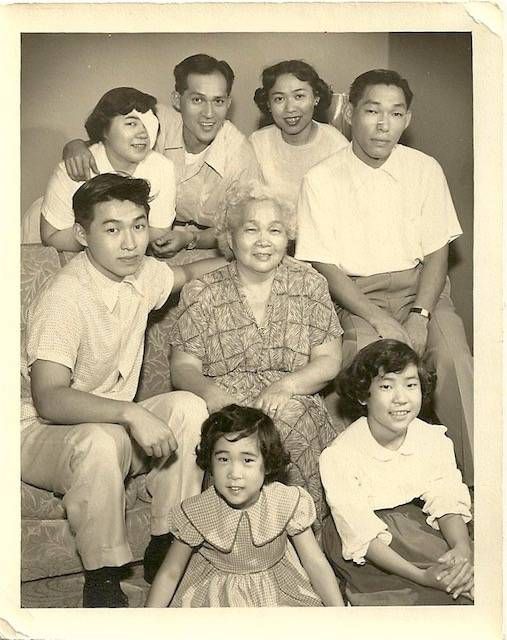 All was lost in the 1940's when Tsui and her five children were forced into a Japanese internment camp in Northern California. The family spent four-and-a-half years confined at Tule Lake. But as with many who experienced the camps, Sugimura's family didn't talk about the experience. As he grew older Sugimura pushed his family for more information and he slowly learned about his grandmother's amazing journey.
Sugimura wishes he knew more about his grandmother's place or could see a photograph of it. "None of that exists. Everything was lost. The restaurant is gone. I have no physical evidence of its existence."
Every time he shares his food, Sugimura sees it as an opportunity to share his culture and his family's past. "Every single aspect of everything on a plate is telling part of the story. I literally make cured salmon so that people can learn about the Japanese-American experience. That's why I do this. To talk about my grandmother."
In his quest to share his food and culture with others, Sugimura isn't stopping with PinKU. He is also a Corporate Chef for Taher, a national food management company. Through his work with Taher, Sugimura is able to share his food, his story and his recipes with schools and companies across the country. "I am able to talk about being Japanese-American and feeling marginalized in high school. I am able to level the playing field and make food approachable to everyone," he says. "Using my approach at the schools, it becomes so dynamic... [The schools] encourage the students to fully participate and go outside of their comfort zone and to broaden their world. It really is a cultural experience that expands their world. That's why I do it! It is very fulfilling. I'm having a blast."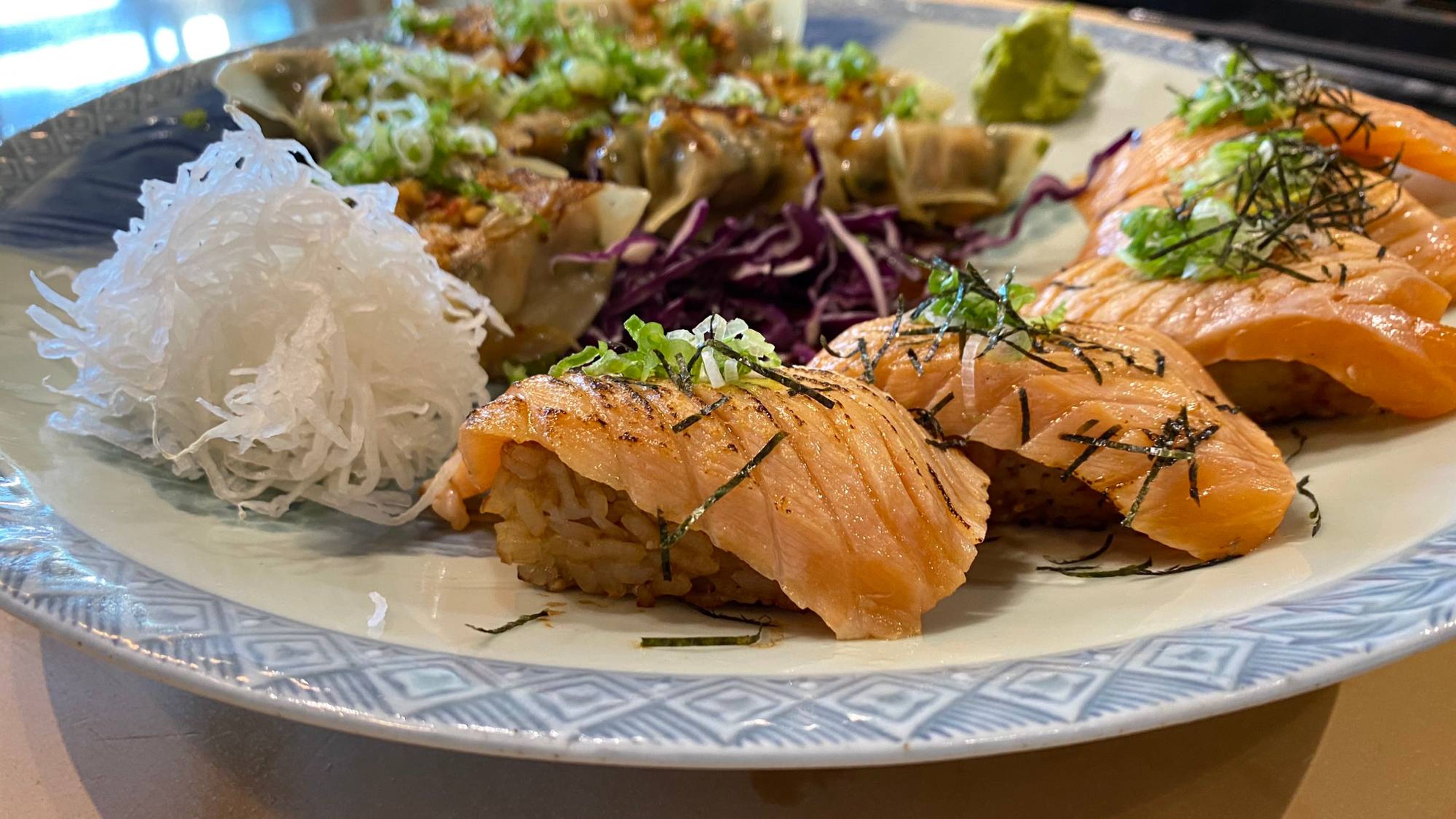 CURED & SEARED SALMON ON CRISPY RICE
by John Sugimura
It is important to read through all of these directions prior to preparing this dish. The timing of each component varies greatly.
7 ounces (210 g) sushi-grade salmon fillets skin removed and divided into loin and belly
Sprinkle a single layer of iodized salt evenly on all sides of salmon
Cover and refrigerate for at least 2.5 hours to cure, do not exceed 2.75 hours
After curing, remove salt by rinsing thoroughly under cold water and thoroughly pat dry. Cured fish can be wrapped and stored in the refrigerator until ready to serve.
Place a 2-inch square dashi kombu in the base of a small pot.
Add 2 tablespoons soy sauce, 1 teaspoon sake, 1 teaspoon tamari, 1 teaspoon mirin and a pinch of Japanese bonito flakes
Heat over low heat until small bubbles begin to form around the edge of the pot, just before the mixture simmers
Remove from the heat and let steep for 5 minutes.
Strain liquid into a bowl and set aside to cool.
About 5 hours before you'd like to serve, cook the rice:
Flood 1 cup Japanese medium-grain milled rice (Kokuho Rose Rice) in a pan with cold water and drain to remove loose starch; fold rice in water seven times to gently agitate to reduce starch; drain; and repeat two times.
When rice is completely drained, add exactly 1 1/4 cups (300 ml) water
Cook rice with dried kelp to reduce starchy flair in rice
Bring to a boil, cover the pot, and reduce the heat to very low. Simmer until the water is absorbed in the rice is soft, about 20 minutes.
Let rest, covered. When done correctly, freshly cooked rice will be drier on the top than on the bottom. It's crucial that the rice be allowed to sit off the heat for at least 40 minutes, in order for moisture to evenly distribute itself through the pan.
Season the rice:
Properly seasoned Japanese rice (Awase-zu) enhances the refined delicate taste and texture. The adherence of ingredient ratio is critical.
Combine 1/4 teaspoon salt, 1 ½ teaspoon sugar and 2 tablespoons rice vinegar in a small pot, and mix well on low heat until the salt and sugar dissolve. Allow seasoning to cool.
When the rice is cooked, fluff with a fork and pour in the vinegar mixture, mixing well.  Season rice and hold hot at 180 degrees for best flavor and texture. Keep sealed with plastic wrap. Shelf life not to exceed four hours.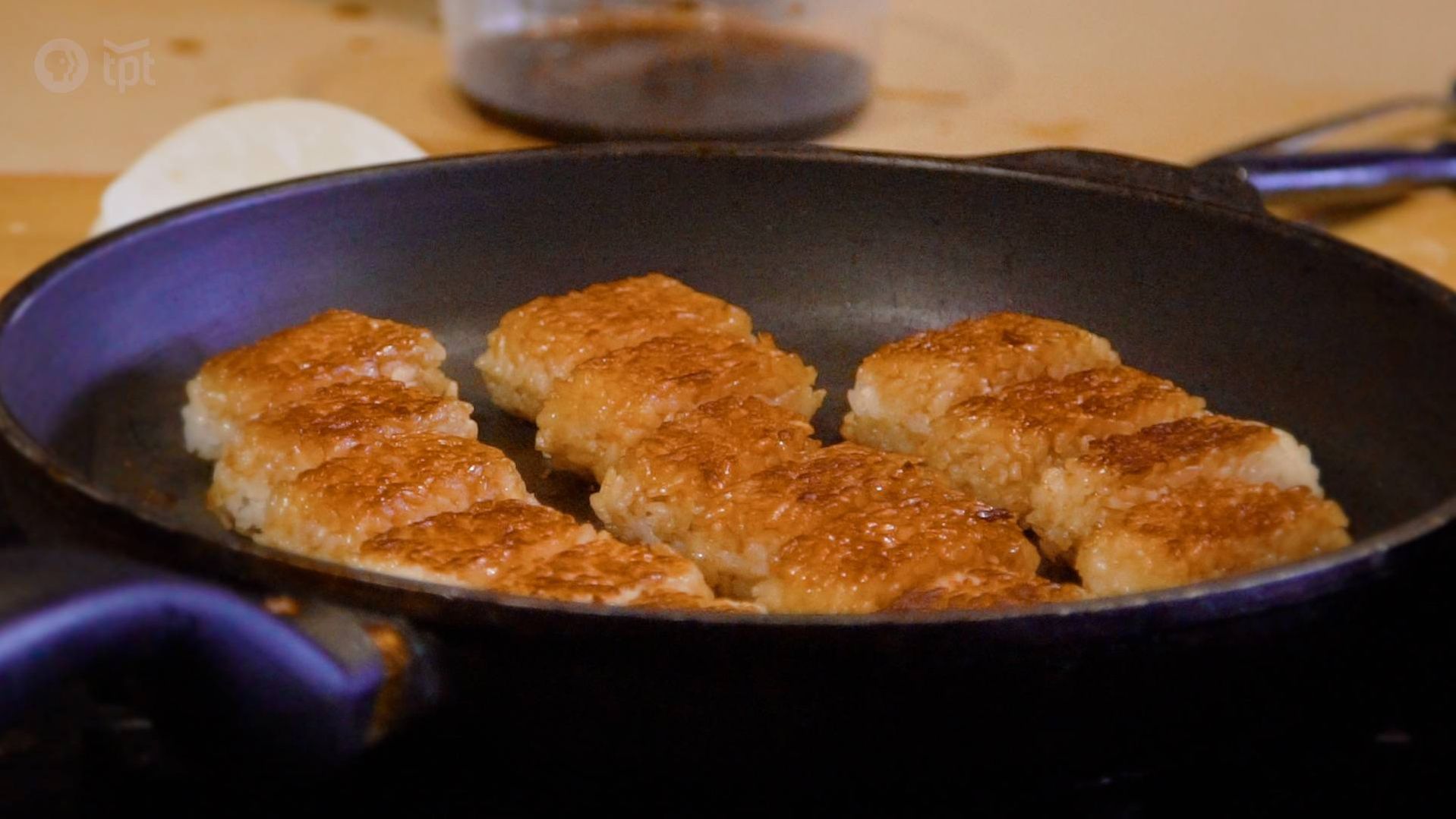 Mold the rice into cakes:
Organize heavy duty, plastic 10-piece nigiri sushi mold (top, bottom and frame) and apply a light coat with unflavored non-stick spray for rice to release easily.
Weigh 9 ounces (255 grams) of 180 degrees or hotter properly seasoned Japanese rice organized in a well-formed ball.
Distribute rice neatly and evenly into the corners and sides before the body to ensure coverage and 100% yield. Work quickly to mold the hot starch-coated rice grains to maximize stick for stability. Score between the 10 rice cakes for clean edges and quick release.
In a pinch, if you don't have a nigiri mold, cakes can be molded by hand, but may fall apart more easily
When ready to serve, crisp rice cakes by applying a smudge of salted whipped butter on first side and heat on dry grill surface set to 375 degrees. Repeat on second side.
Submerge freshly prepared crispy rice cake in soy sauce (Kikkoman "regular" soy sauce) and heat on hot dry grill surface quickly 10-15 seconds on both sides to caramelize.
Slice cured salmon loin into 20 gram, 1.5- by 2.5-inch strips
Place the salmon strip on top of cooked rice cake and generously brush with house-brewed soy
Sear salmon with butane torch to medium rare on a heat safe surface (if you don't have a torch, you can set the salmon rice cakes under a broiler for 10-15 seconds
Garnish with a smudge of wasabi and sliced scallions on top of seared salmon.
Serve immediately.
Need more Relish in your life? We've got you covered with additional episodes.
Special Thanks: Coastal Seafoods, Kitchen Window, Keane, Amdahl, Dan Darvell, Manny Illescas
Production Team: Carrie Clark, Anne Guttridge, Amy Melin, Brittany Shrimpton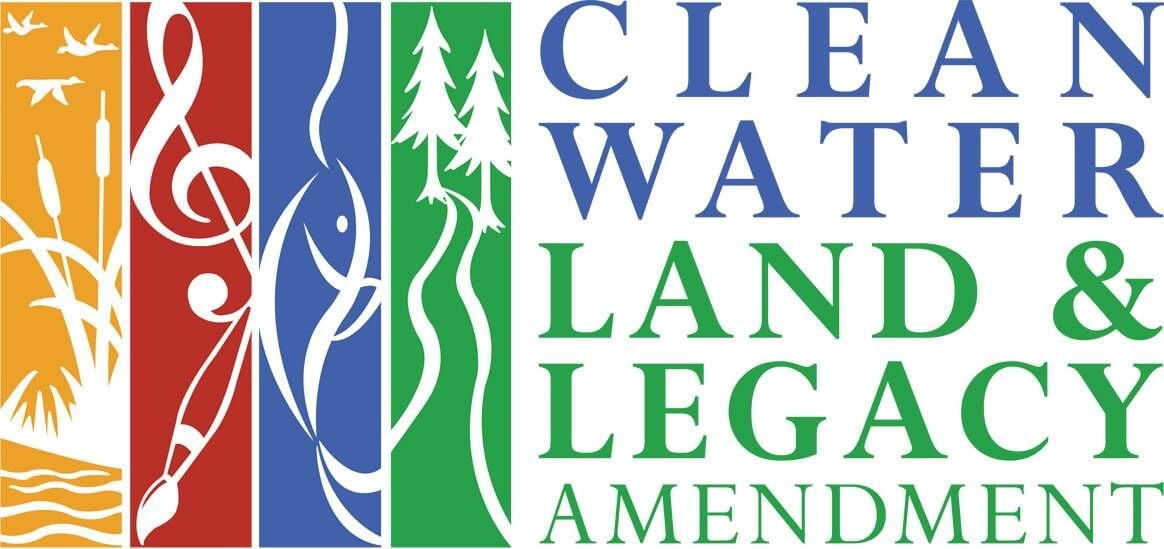 This story is made possible by the Arts and Cultural Heritage Fund and the citizens of Minnesota.
When Chef Karyn Tomlinson's mother asked her what special meal she wanted for her childhood birthdays, her answer was always the same: pot roast. Now an acclaimed chef in her own right, she shares her Grandma's Pot Roast recipe (and a few ideas on how to kill time while the delicacy is cooking in the oven).
Local chef – and Iron Chef and Top Chef star – Justin Sutherland drank up inspiration from his grandparents and their blend of Japanese, Norwegian and Southern-American cultural influences. You won't want to miss the chance to try your hand at making his Japanese grandmother's recipe for sukiyaki, a one-pot meal of epic deliciousness. 
Relish host Yia Vang also teamed up with Chef Jamal Hashi to make the spice-infused Somali dish, Gedo Masala. Known as the "Cape of Spices," Somali cuisine is rich in layered spice-driven flavors – and according to Hashi, no jar of powder will suffice. The key is to toast your own blend. Find out how.