Relish: Grandma's Pot Roast by Karyn Tomlinson
...and tips on how to occupy your time while the pot roast is cooking.
WATCH: Pot Roast pro tips, recipe origins and how to have fun when your pot roast is cooking from Chef Karyn Tomlinson in the video above. Chef Yia Vang hosts.
SCROLL DOWN TO FIND THE RECIPE FOR GRANDMA'S POT ROAST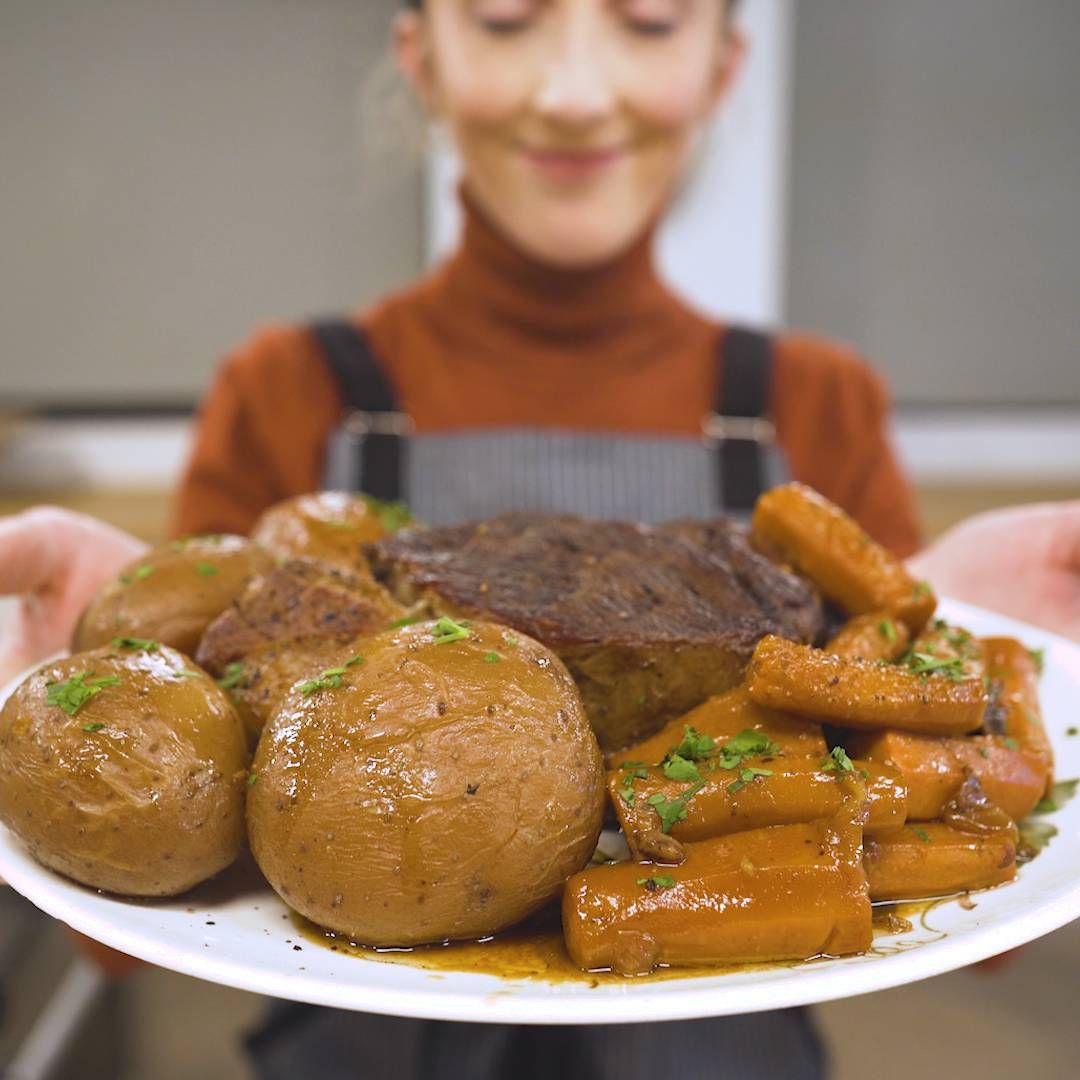 When Chef Karyn Tomlinson's mother asked her what special meal she wanted for her childhood birthdays, her answer was always the same: pot roast. "I thought it was the penultimate, fanciest meal," she laughs. And because the dish "felt like family," it held a special allure.
With roots from Germany, Poland and Sweden, Tomlinson refers to her heritage as a "European tour," though she identifies most strongly with her Swedish heritage. Not only has she spent time in the motherland - even cooking at the famed Fäviken under celebrated chef Magnus Nilsson - she also spent a lot of time with her grandparents Clyde and Jeanette (Skalberg) Tomlinson, who were from Swedish immigrant families in the small farming town of Dassel, Minn.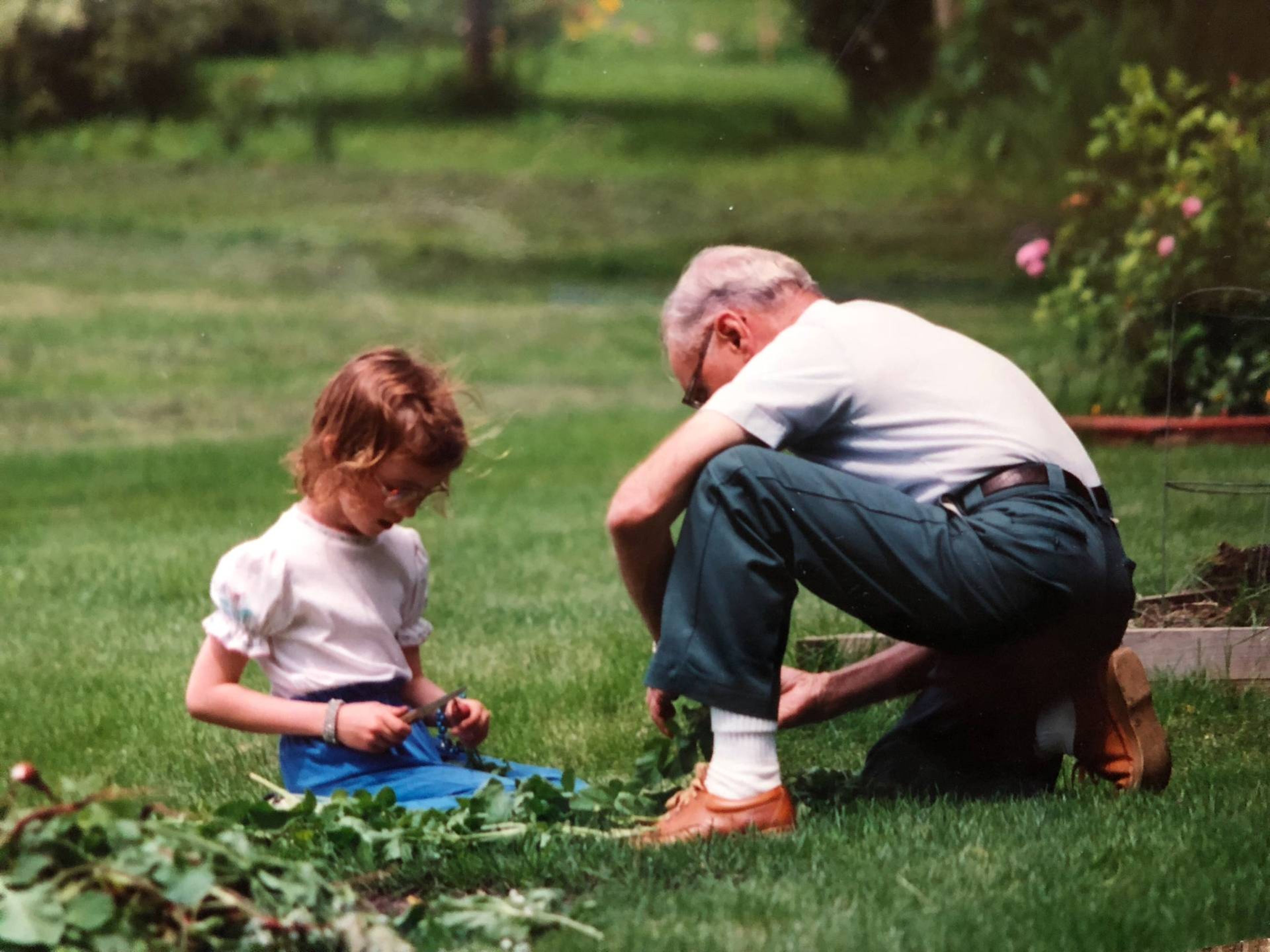 Tomlinson cherishes those memories of learning to garden and fish with her grandfather and those in the kitchen with her grandmother, who taught her to make apple pie and Swedish coffee.
But the real treat was walking into her grandparents' home, as the waft of pot roast cooking in the oven overpowered her senses: In that moment, she knew "that special meal" was coming. "There's nothing better than the smell of pot roast cooking in the oven, I think, " she tells Relish host, Chef Yia Vang.
Food Brings People Together
While Tomlinson's recipe for pot roast doesn't include many ingredients, don't be fooled by by its simplicity. "If you're not just tossing stuff around in duck fat and caviar all day, you have to work to make it taste delicious," she remarks. "I really think that you can take a simple dish, and think through the steps and make it better."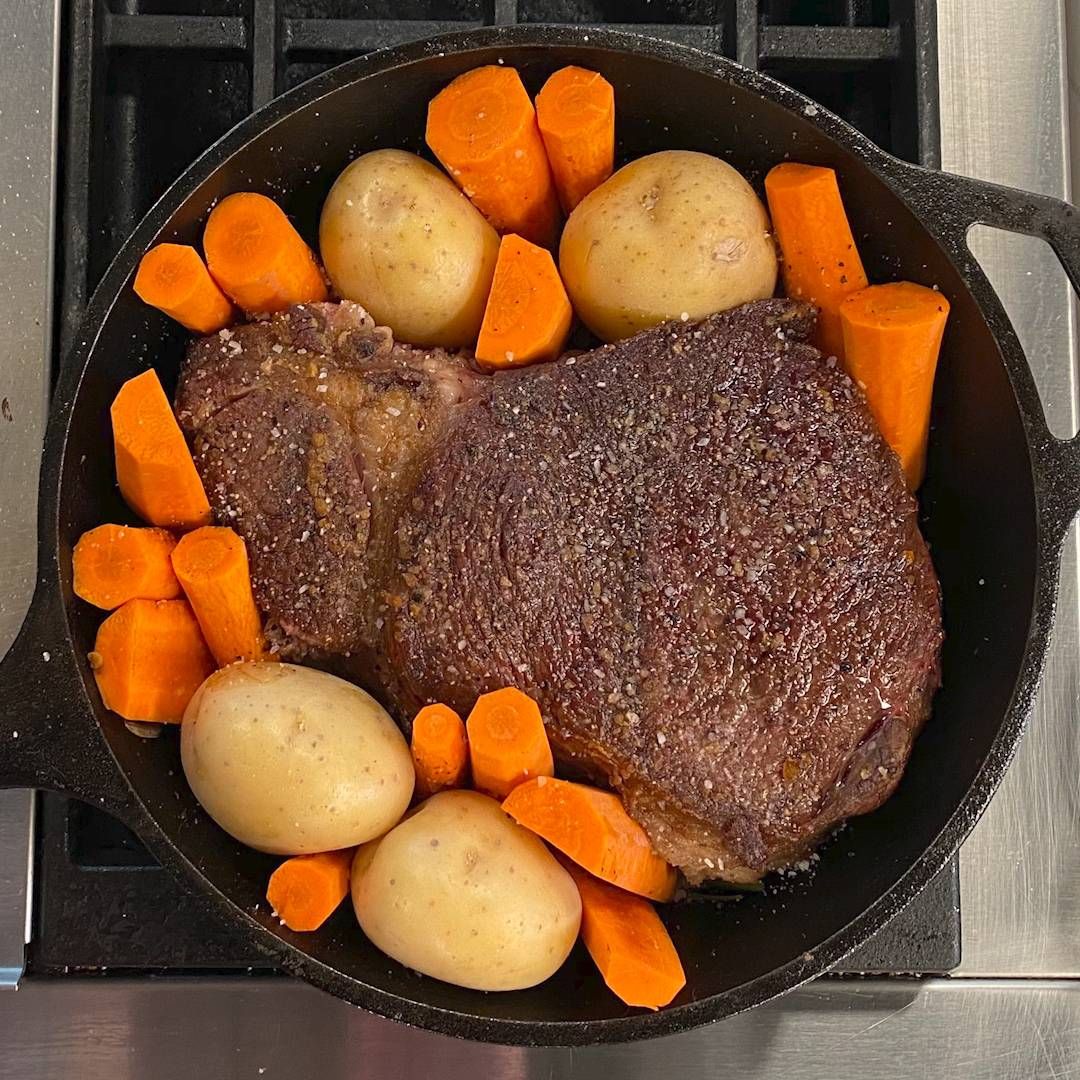 The origin of each ingredient and each particular step in the process is important to Tomlinson. When she says "sear the meat until beautifully browned," really sear that meat, people - it's delicious.
Often simple one-pot meals like pot roast get the monicker of "peasant food," a moniker that prompts Tomlinson to reflect, "There's more sacrifice that goes into it, and I think that comes out in love and the way you experience the food. I have a huge appreciation for that. Every culture, every different tradition has that category of food."
From a young age, Tomlinson noticed how simple, lovingly prepared dishes drew people together. "My parents were hospitable and they'd have people over into our house a lot for meals, and so would my grandparents."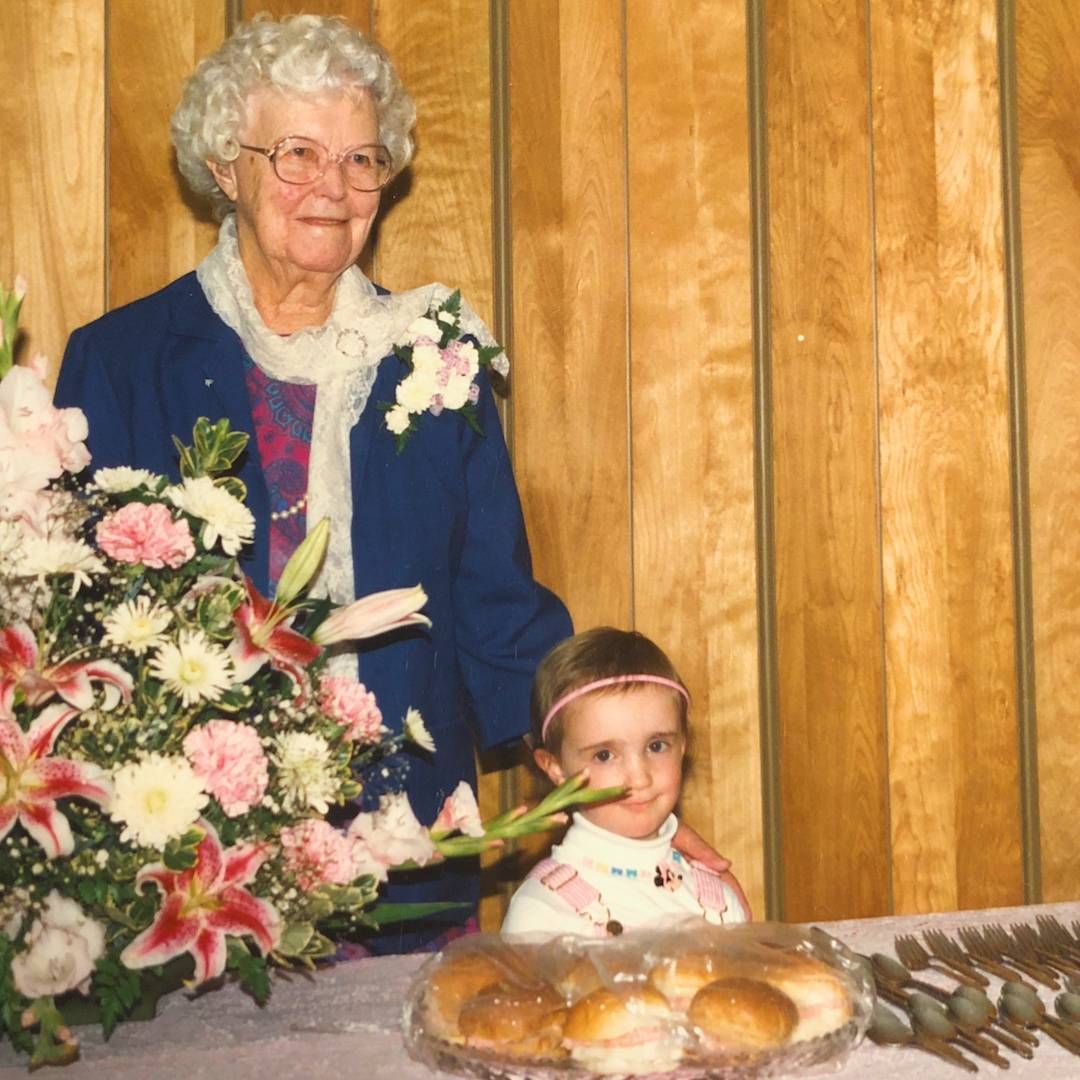 Tomlinson relishes the ways food connected people during those celebrations she remembers from her childhood. Buffets in church basements added merriment to wedding anniversaries; casseroles and other home-cooked dishes helped grieving families cope after the death of a loved one; picnics gave people the perfect excuse to enjoy a summer day together.
Her love of food and hospitality drove her to pursue culinary school at the famed Le Cordon Bleu in Paris. In Minnesota, she has worked at several celebrated establishments such as Meritage in Saint Paul, served as the executive pastry chef at Borough and as Chef de Cuisine at Corner Table in Minneapolis - and she recently opened a restaurant of her own, Myriel.
It doesn't matter how many fancy restaurants Tomlinson works at opens, or how many awards she receives for her culinary skill and techniques (of which there are many), at the heart of her work is the hospitality she learned from her family in a small town in Minnesota. And perhaps the best expression of that is a good pot roast.
GRANDMA'S POT ROAST
By Karyn Tomlinson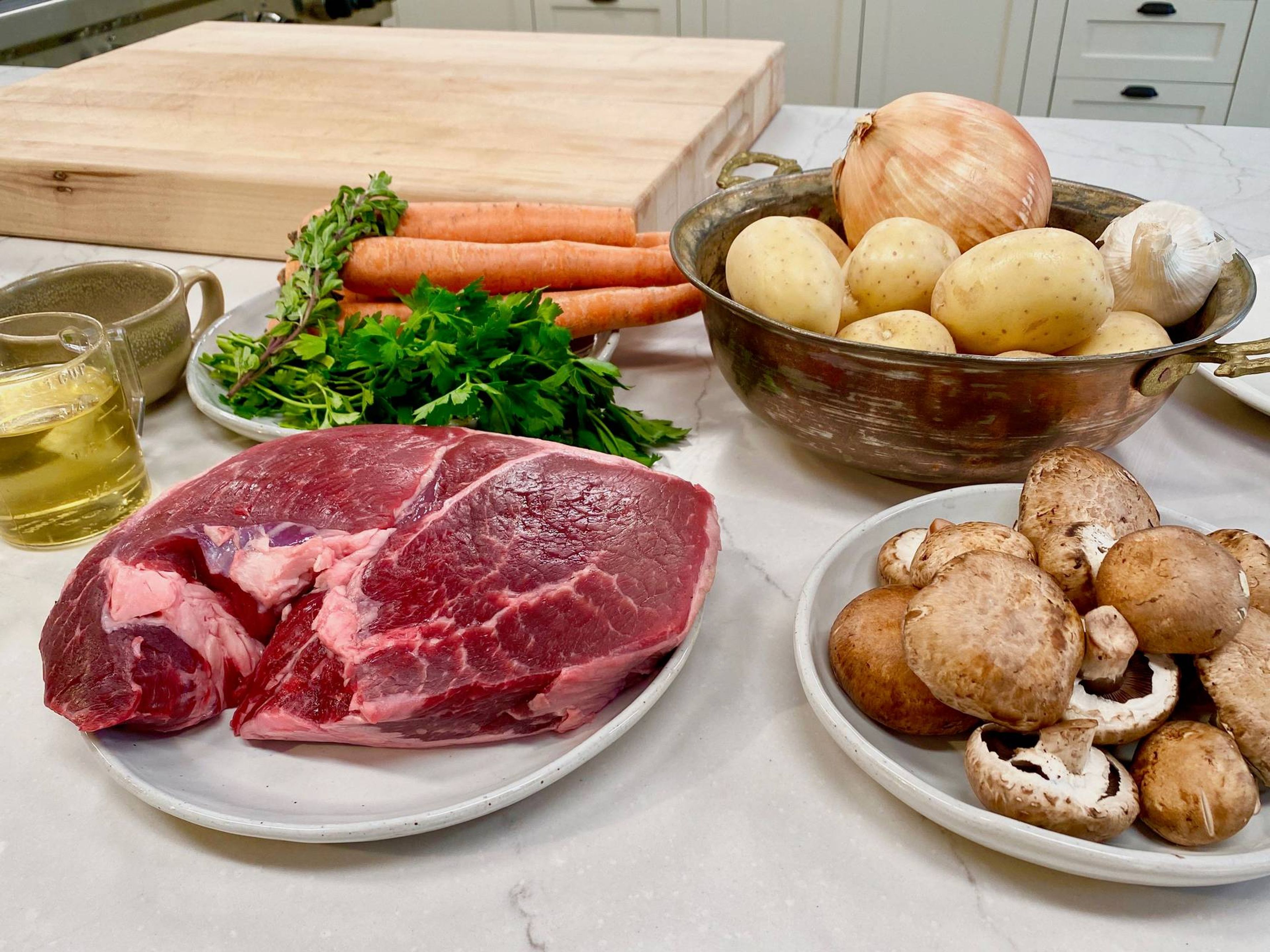 2 lbs chuck roast
1 medium onion, diced
3 cloves garlic
1 pint mushrooms, chopped
2 sprigs of thyme
4 large carrots, peeled and cut into logs
6 gold potatoes
salt and pepper
Season the chuck roast generously with salt and pepper.
Sear chuck roast in a dutch oven on medium heat until beautifully browned.
Remove the meat and sweat the onions, garlic, mushrooms and thyme on low heat.
Once they start to get a little tender, place the meat on top and tuck the carrots and potatoes around it.
Cover and cook for 5 to 6 hours at 275 or until tender.
Need more Relish in your life? We've got you covered with additional episodes.
Special Thanks: Linney Studio at Lynhall, Chris Melin, Anne Spaeth
Production Team: Carrie Clark, Anne Guttridge, Amy Melin, Eric Pagel, Brittany Shrimpton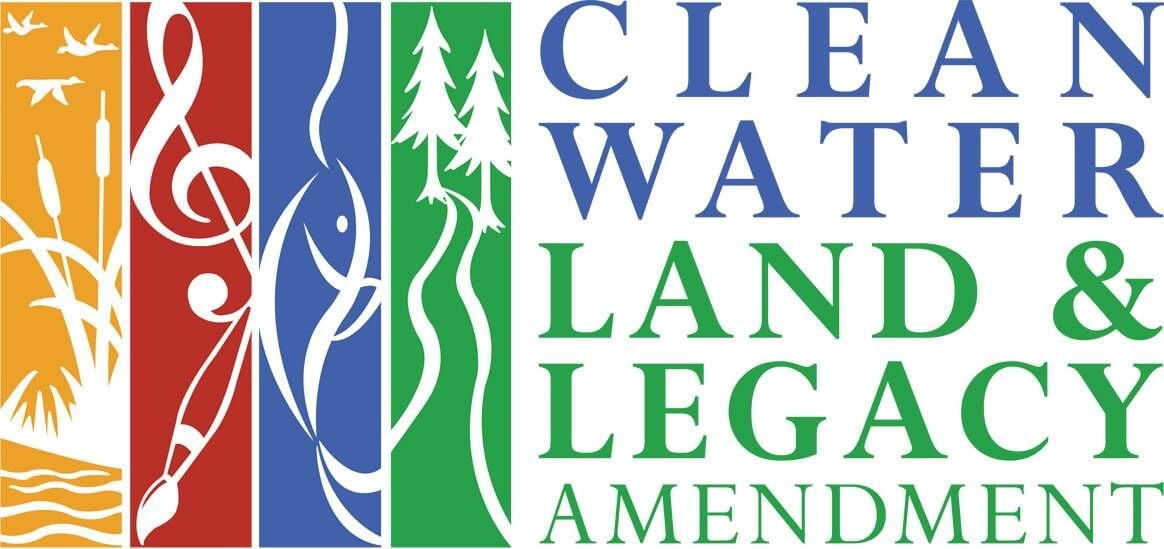 This story is made possible by the Arts and Cultural Heritage Fund and the citizens of Minnesota.
Like Chef Tomlinson, Nordic Waffles founder Stine Aasland aims to convey the comforts of her Norwegian home in the waffles she makes, using her mother's now-famous recipe. Thinner than Belgian waffles, the Scandinavian variety is served with myriad toppings. To taste them is to love them. Good thing we have the recipe.
Local chef – and Iron Chef and Top Chef star – Justin Sutherland drank up inspiration from his grandparents and their blend of Japanese, Norwegian and Southern-American cultural influences. You won't want to miss the chance to try your hand at making his Japanese grandmother's recipe for sukiyaki, a one-pot meal of epic deliciousness. 
Relish host Yia Vang also teamed up with Chef Jamal Hashi to make the spice-infused Somali dish, Gedo Masala. Known as the "Cape of Spices," Somali cuisine is rich in layered spice-driven flavors – and according to Hashi, no jar of powder will suffice. The key is to toast your own blend. Find out how.