Relish: Lachelle Cunningham's Soulful Vegan Black-Eyed Pea Banana Pudding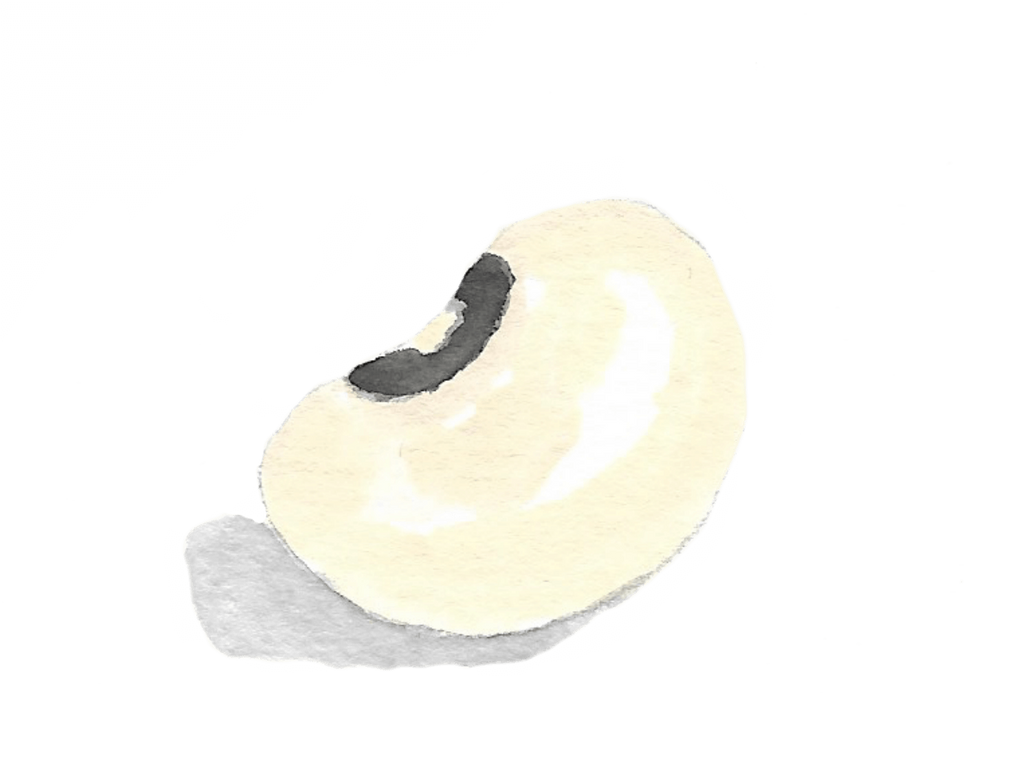 "I feel like the black-eyed pea is really this symbol of triumph and tenacity," says Chef Lachelle Cunningham, who has a long history of cooking with, and learning and dreaming about how she can transform the use of this small legume in soul-food fare."Black-eyed peas are actually indigenous to Africa and they were brought over during the transatlantic slave trade… and a lot of the traditional African dishes are precursors to a lot of the current or more modern soul-food dishes that you think of today," she says. Modern dishes such as Hoppin' John (black-eyed peas and rice) and New Year's Favorite black-eyed peas and collard greens symbolize prosperity. "The collard greens are supposed to represent dollars and money, and the black-eyed peas represent coins. It's considered good luck to open the New Year with making black-eyed peas."
In 2017, Lachelle was chosen to recreate recipes from Senegalese Chef Pierre Thiam's cookbook Yolele! for an art exhibition event at MIA that explored the connections between West Africa and the antebellum South. One of the dishes she and her team recreated was akara, a traditional African black-eyed pea fritter. To bring the recipe to life, Lachelle had to grind the black-eyed peas into a flour, a technique she'd never before tried.
Luckily, her team found that black-eyed pea flour existed at a local international grocery, a discovery that saved them the hassle of laboriously processing the black-eyed peas into flour by hand. "It's a different type of flour. It's a bean flour, a pea flour, and it actually requires you to soak it for two hours technically before you can use it. So we kind of mix up our dough and then we let it sit for two hours because it has more of a raw flavor if you cook it without soaking it," she adds.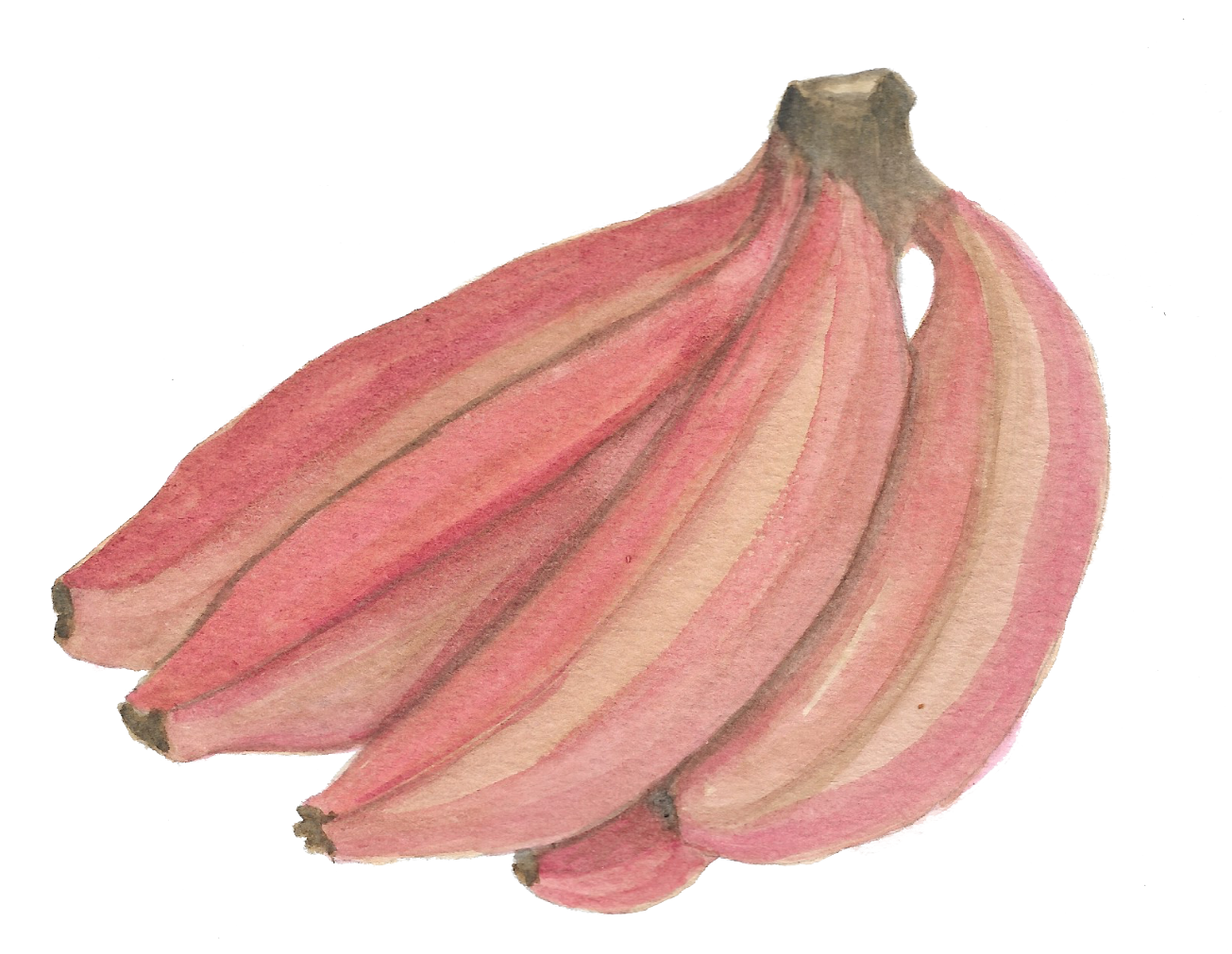 With the introduction of a new ingredient and a concurrent interest in using plant-based substitutes in soul-food cooking and baking, Lachelle began to incorporate both ideas into her recipes. One of those recipes was her coveted banana pudding.
Traditional banana pudding is a layered dish of egg-based vanilla custard, vanilla wafers, sliced fresh banana and meringue made from egg whites. Lachelle has transformed the dish into a vegan treat by substituting pea protein milk and aquafaba (bean water) for the egg and egg whites, and she made the black-eyed pea flour the base of the dough for the vanilla wafers.
In her recipe for Black-Eyed Pea Banana Pudding, Lachelle has not only crafted a vegan version of traditional banana pudding, but she has also revolutionized the way that black-eyed peas are used in American soul-food cuisine.
With a motto of "Eat, Drink, Socialize," Saint Paul's Heritage Tea House Boutique offers a welcoming haven to those in search of a warm cup of piping-hot tea accompanied by a sandwich, rice bowl or some soul food. For business owner Raeisha Williams, the opportunity to launch a welcoming tea house and eatery has reconnected her with her African and African-American heritage.
"[This] banana pudding is definitely nostalgic for me. It just brings together so many different things from culinary technique to the plant-based piece and really getting in there with the black-eyed peas. There's so much to celebrate and it just makes me feel good," she raves.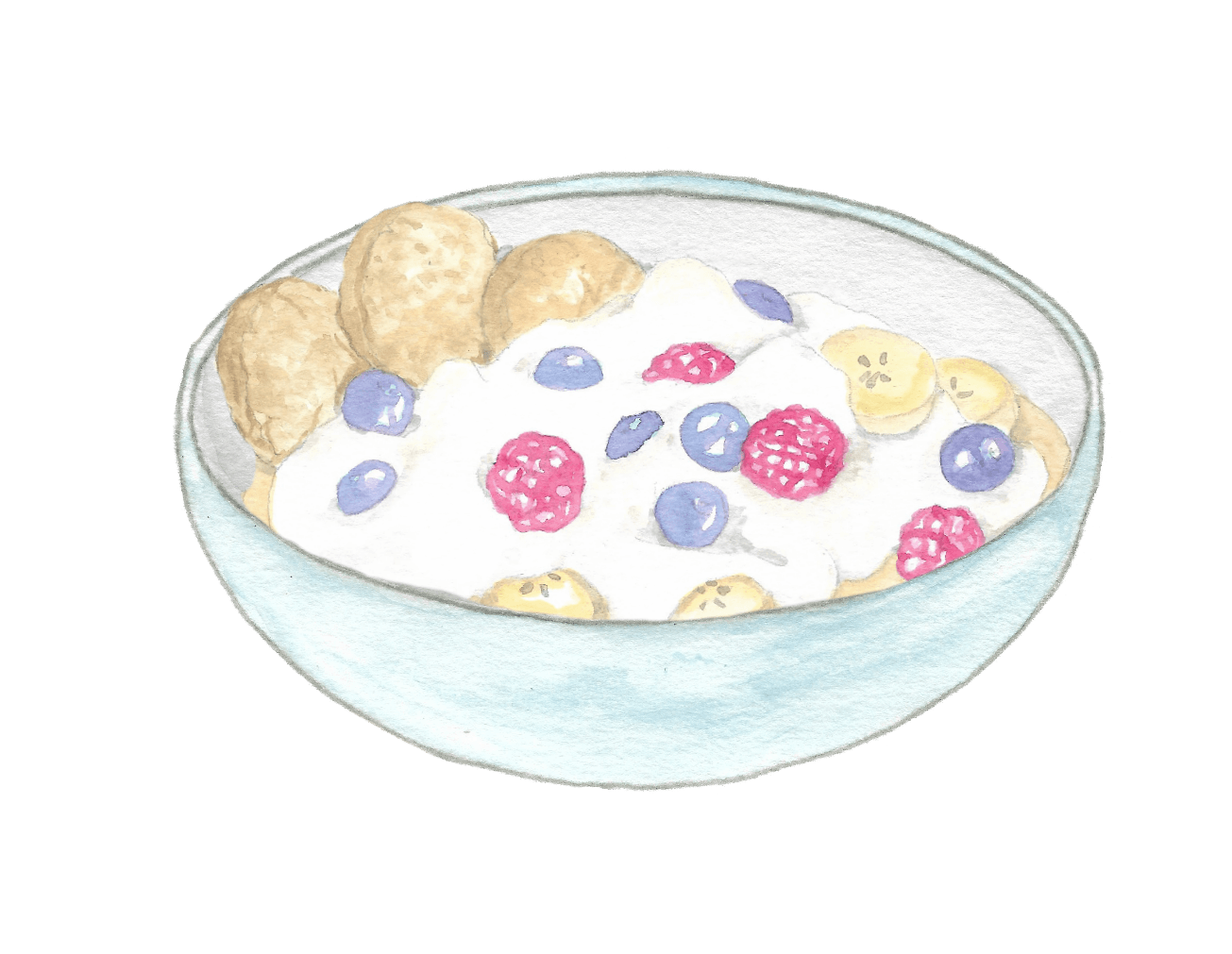 Dish by dish, she is bolstering soul food in delicious, exciting ways - and now you can sample her variation on this classic-made-vegan twist on banana pudding. 
Black-Eyed Pea Banana Pudding
By Lachelle Cunningham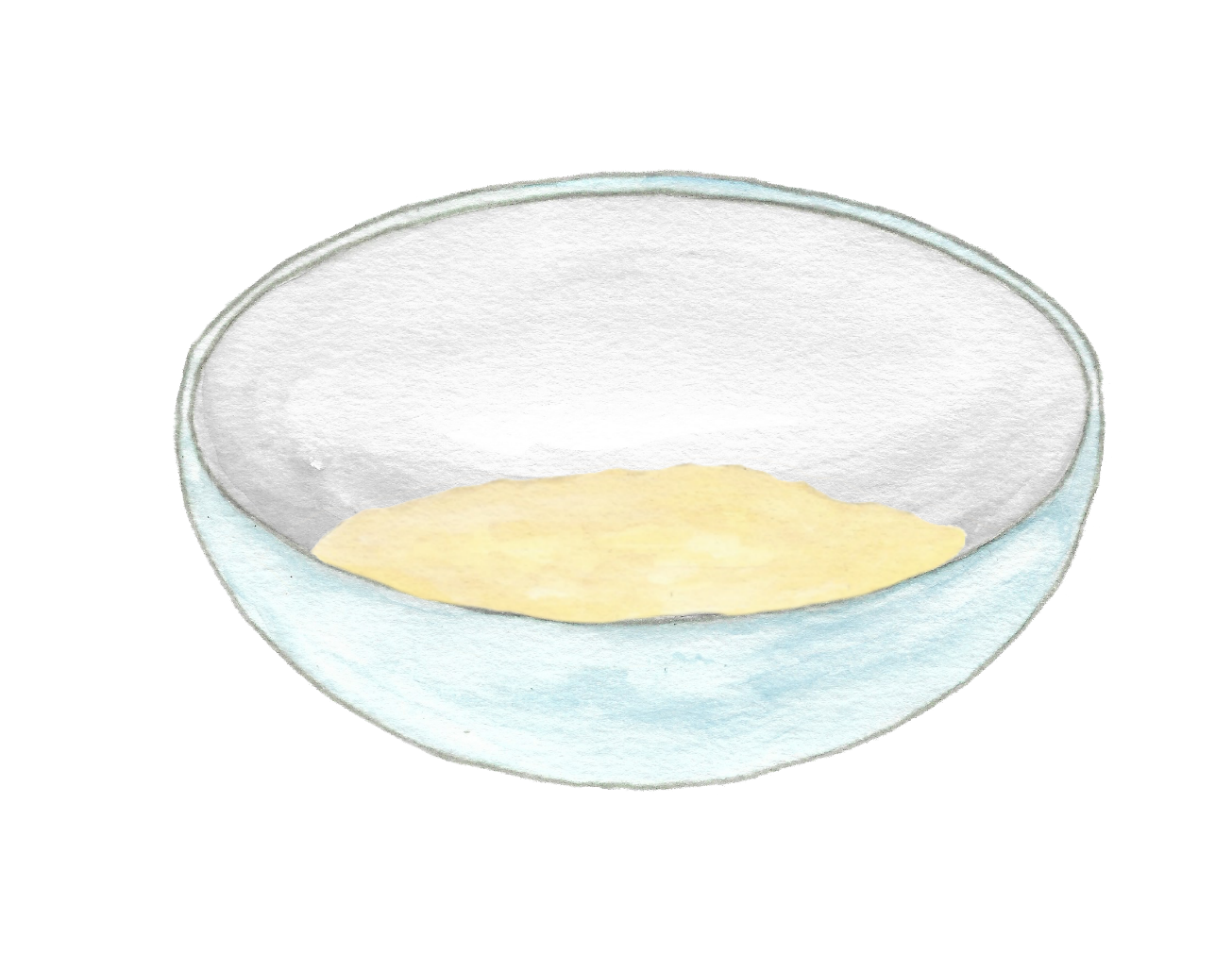 BANANA PUDDING
INGREDIENTS
2 ½ cups of pea protein milk
4 tablespoons of cornstarch
1/4 cup of organic sugar
2 teaspoons of vanilla extract
½ teaspoon of cinnamon, ground
2 large bananas, sliced
2 cups of fresh berries
12 to 15 black-eyed pea vanilla wafers (recipe follows)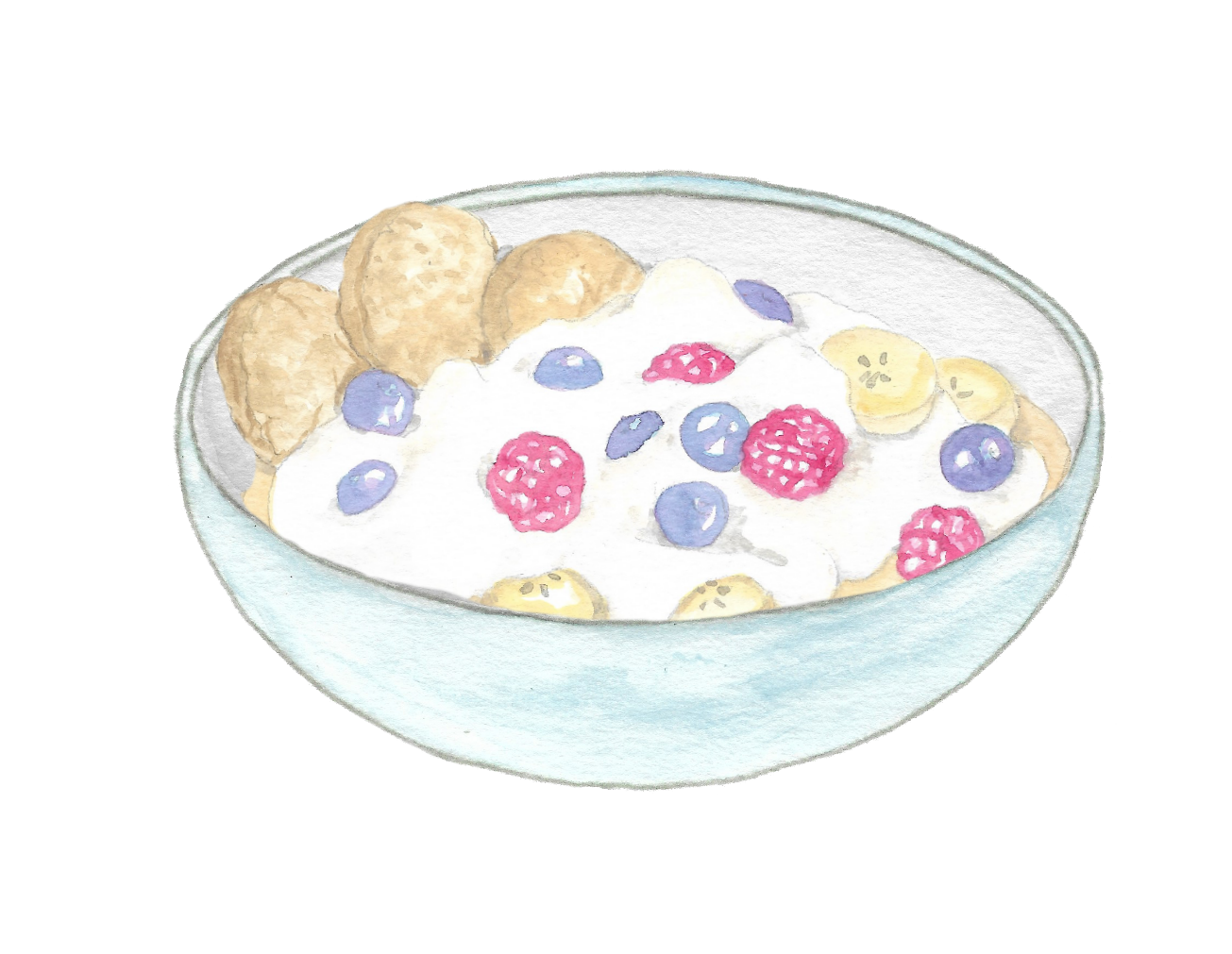 AQUAFABA MERINGUE TOPPING
INGREDIENTS
1/2 cup of aquafaba (chickpea water)
1/4 teaspoon of cream of tartar
Splash of vanilla extract
2 tablespoons of organic sugar
PROCEDURE
In a measuring cup, combine 1 1/2 cups of pea protein milk with cornstarch and 3/4 cup sugar. Whisk until dissolved, then pour the mixture in a saucepan with the remaining milk and warm over medium heat. Bring to a low boil and continually whisk until mixture starts to thicken, for about 2 minutes.
Remove from heat, stir in vanilla extract and cinnamon, then transfer to a bowl and allow to cool. Cover and refrigerate for a minimum of 3 hours or up to overnight.
Once the pudding is thickened, use a hand mixer to beat it until smooth.
In an 8×8 inch dish, cover the bottom with vanilla wafers.
Top with a layer of bananas, then cover with pudding. Refrigerate while you make the topping.
In a large bowl, add the aquafaba, along with 3/4 teaspoon of cream of tartar. Beat on high for about 7 to 10 minutes, until stiff peaks begin to form.
Add sugar and vanilla extract, then continue to beat until dissolved. Taste test and add more vanilla or sugar as desired.
Spread the meringue topping on top of the pudding layer, using the back of the spoon to create little peaks.
Place under the broiler for about 20 to 30 seconds, or until the top is light golden brown; watch carefully so that it doesn't burn.
Refrigerate for another hour before serving.
BLACK-EYED PEA VANILLA WAFERS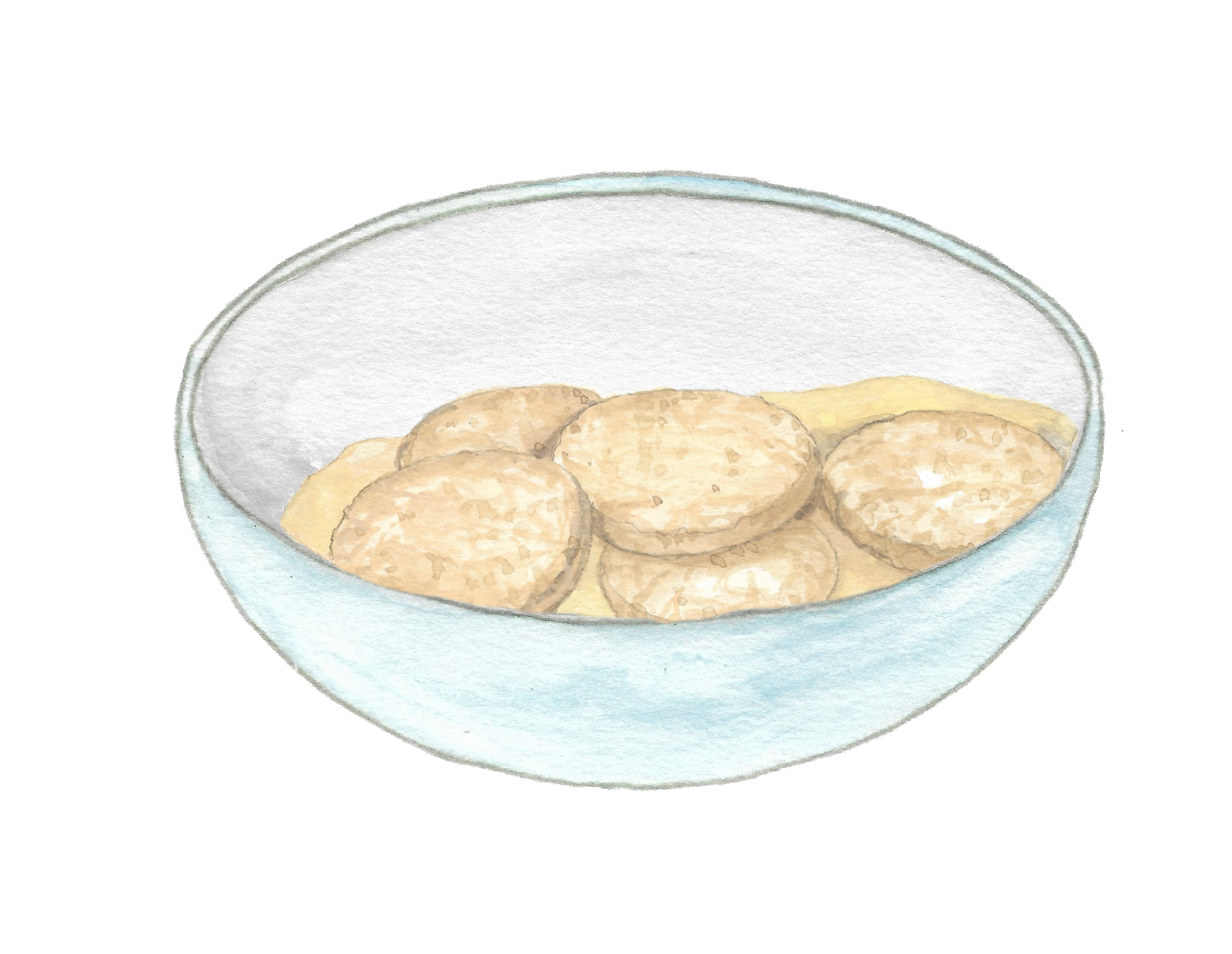 INGREDIENTS
3/4 cup of black-eyed pea flour
1/2 cup of gluten-free or almond flour
1 teaspoon of baking powder
1/4 teaspoon of baking soda
1/4 teaspoon of salt
1/2 cup of cane sugar
1 tablespoons of unsweetened applesauce
3 tablespoons of coconut oil, melted
2 tablespoons of pure maple syrup
2 teaspoons of pure vanilla extract
PROCEDURE
In a medium bowl, sift together both flours, baking powder, baking soda and salt, and set aside.
In a large bowl, mix together sugar, applesauce, melted coconut oil, maple syrup and vanilla. Stir until blended. Add flour mixture and stir until combined.
Allow dough to sit for at least 2 hours.
Preheat oven to 325 degrees.
Line two baking sheets with parchment paper.
Fill large ziploc bag with cookie dough. Cut tip of bag. Squeeze teaspoon-sized balls of dough onto prepared baking sheets.
Slightly flatten with fingers into 1-inch round discs. Cookies will spread slightly. Repeat with remaining dough (you'll get about 48 cookies).
Bake cookies 10-14 minutes, until golden brown and crisp on edges. Allow cookies to cool on baking sheet for 10 minutes. Place cookies on cooling rack to cool completely.
Need more Relish in your life? We've got you covered with additional episodes.
Host: Yia Vang
Illustrator: Xee Reiter
Created by: Amy Melin and Brittany Shrimpton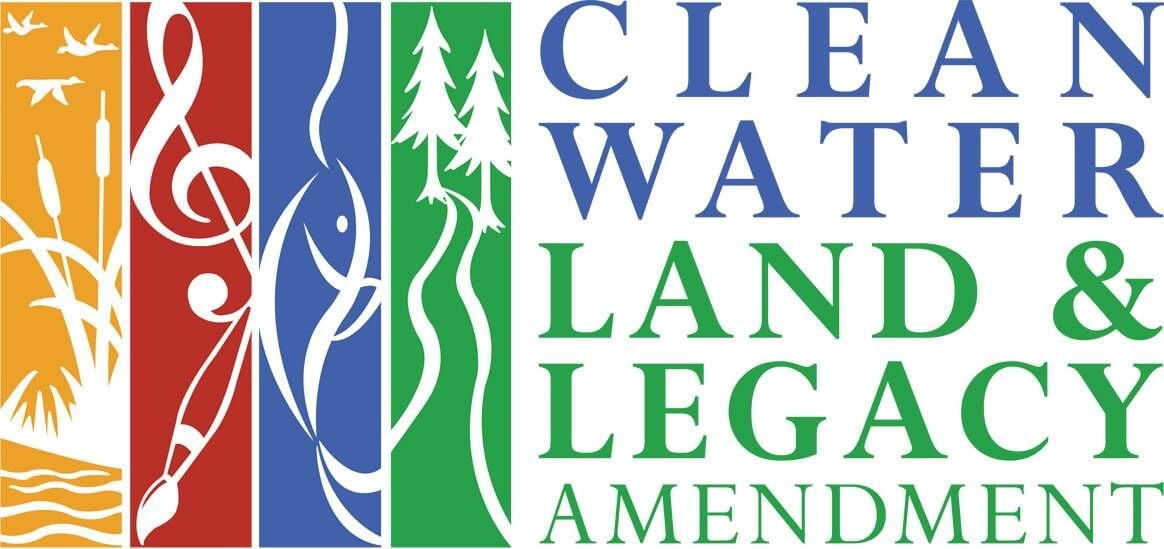 This story is made possible by the Arts and Cultural Heritage Fund and the citizens of Minnesota.
Get to know Union Hmong Kitchen chef and Relish host Yia Vang, who believes that, "Some of the best foods, from immigrants from all around the world, have landed here. If we go past our little comfort zone, we realize the world has actually come to us."
Relish host Yia Vang spends some quality time in the kitchen learning the secrets of his mother's delicious Hmong-style steam buns. Prepare to be delighted – and hungry.