Relish: A Soul Food Fried Chicken Sandwich by Chef Gerard Klass
WATCH: Who doesn't need a soul food sandwich in their life? Learn to make the ultimate savory delicacy from Chef Gerard Klass. Chef Yia Vang hosts.
SCROLL DOWN FOR FRIED CHICKEN AND CORNBREAD RECIPES
"When people think of soul food, right away they think of fried chicken," says Chef Gerard Klass. Ingredients for the coveted dish decorate the countertop in the Linney Studio kitchen at Lynhall as they begin to make the dredge and marinade for it.
Learning to make cornbread
Chef Klass' fascination with cooking began at a young age. "Some people say they began to cook as soon as they could reach the stove, but I began by pulling up a  chair and mixing bowl." He was mesmerized by the way his mother effortlessly cooked her way around the kitchen without the aid of recipes. She patiently taught him how to make cornbread, and from that moment on, cornbread became his signature delicacy at family meals - a real source of pride for the youngster. "I really was excited because it was an opportunity for me to contribute and learn."
Chef Klass was born in Minneapolis and raised in Washington State, where fresh produce and fish were staples of the family menu. He cherishes memories of gardening, pickling, cleaning fish and smoking meats with his grandparents.
Waiting for the chicken to marinate
But on the weekends or special occasions, the "big blue bowl" would make its appearance in the refrigerator. Inside the bowl? The much-anticipated marinating poultry for fried chicken. He recalls with fondness that, as soon as he would see his mother and step father marinate the chicken, he was ready to eat it. The agony of waiting for it to marinate overnight was nearly unbearable, but taught him an important lessons in patience.
Years later, he would become a professional chef and the restaurateur behind Soul Bowl and B.A.D. Wingz in Minneapolis. So when a good friend challenged him to make a "soul food sandwich," he didn't shy away and eventually came up with what he calls the A.A. Sandwich (appropriately named after the initials of the challenger).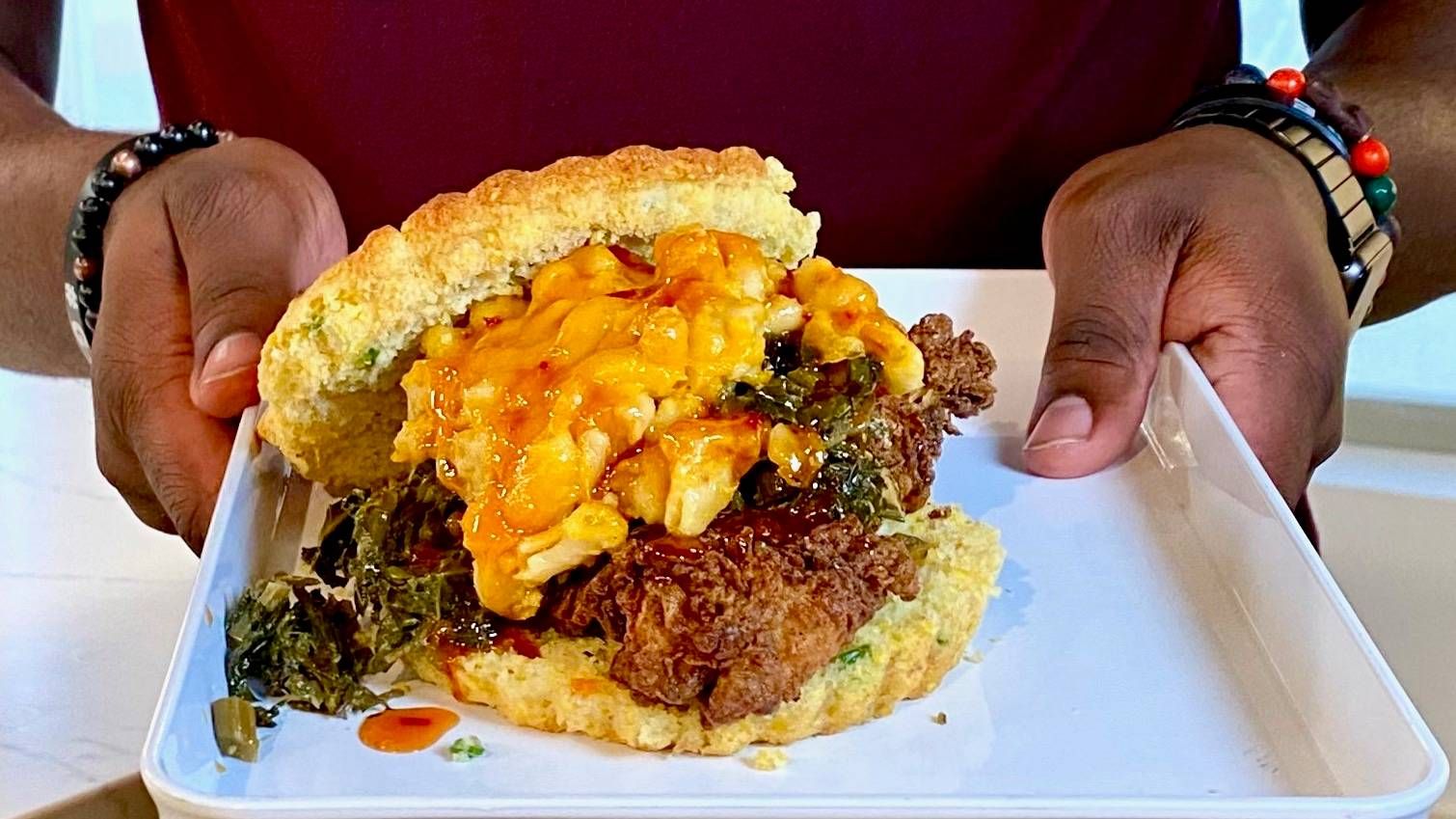 "This is really me on a plate," he explains. "When you get the A.A. Sandwich, you get all the different layers. Cornbread being the first thing that I learned to make growing up. Fried chicken, which was that coveted weekend item. Collard greens, which I spent a lot of time over sink cleaning greens [he now includes bok choy as an influence from Seattle], and mac and cheese, which is my favorite thing that my mother makes, my dad's side of the family brings in the [Washington] D.C. mambo sauce that kind of ties everything together. This is kind of like my food story and really lets me be able to showcase what soul food is for people who have never experienced it."
Soul food diaspora
The sandwich not only tells Chef Klass' story, but also celebrates the diaspora of soul food throughout the United States. "Soul food is such a big diaspora, and sometimes I think people only think about down South. And they don't think about what's the D.C. and Virginia tie to it? What's Chicago's influence and some of these other different cities, and how they have influenced soul food, and how it's grown as it started to go North. For me, it's about bringing all those elements to it."
As Chef Klass takes a bite of the sandwich that springs from his soul, he pauses and describes his excitement in passing down his recipes and traditions with his own young son.
Try your hand at his mouth-watering recipes for fried chicken and cornbread below, or if you find yourself in Minnesota, order his A.A. Sandwich from Soul Bowl.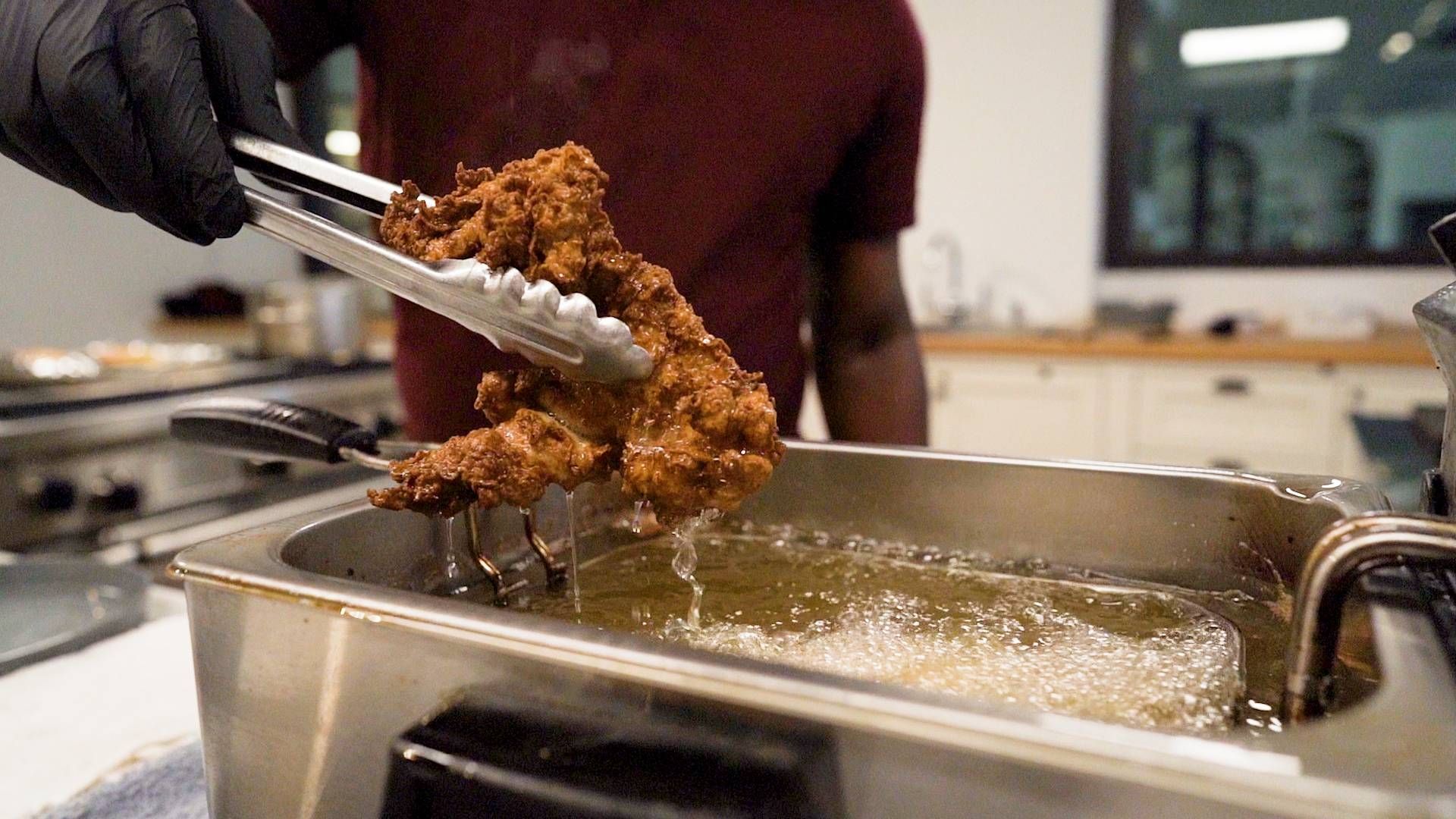 FANTASIA FRIED CHICKEN MILKSHAKE
By Gerard Klass
INGREDIENTS
SEASONED-FLOUR DREDGE
3 cups all-purpose flour
2 tbsp Lawry's Seasoning Salt
2 tbsp granulated garlic powder
4 tbsp corn starch
MILKSHAKE MARINADE
1 1/2 - 2 lbs chicken thighs
1 tbsp Old Bay
1 tbsp poultry seasoning
1 tbsp granulated garlic powder
1 tbsp black pepper
1 ½ cups buttermilk
1 large egg
½ tbsp Louisiana Hot Sauce
FINISHING SPICES & Fry Oil
Dry ranch powder
Dry parsley flakes
1/2 gallon of oil
PREPARATION
Milkshake Marinade (Make Ahead)
In a large bowl, place chicken thighs and add spices: old bay, poultry seasoning, granulated garlic powder and black pepper.
Rub down the chicken with the spices to coat evenly.
Delicately pour buttermilk, add egg and hot sauce over spice-coated chicken and lightly massage to incorporate.
Refrigerate overnight.
PREPARATION
FANTASIA FRIED CHICKEN 
In a large bowl, whisk together all-purpose flour, Lawry's Seasoning Salt, granulated garlic powder and corn starch for the seasoned-flour dredge.
After the chicken has marinated, thoroughly coat individual chicken thighs with seasoned-flour dredge.
Shake off any excess flour. Slowly drop chicken thighs into a half gallon of 350-degree oil into a deep fryer for approximately 7 minutes, until chicken is golden brown and cooked through to 165 degrees. (You can also use a wide, heavy-bottomed pot on the stove with a half gallon of heated oil heated to 350 degrees. Use a cooking thermometer to monitor oil temperature.)
When chicken is removed from oil, sprinkle with dry ranch powder and dry parsley flakes.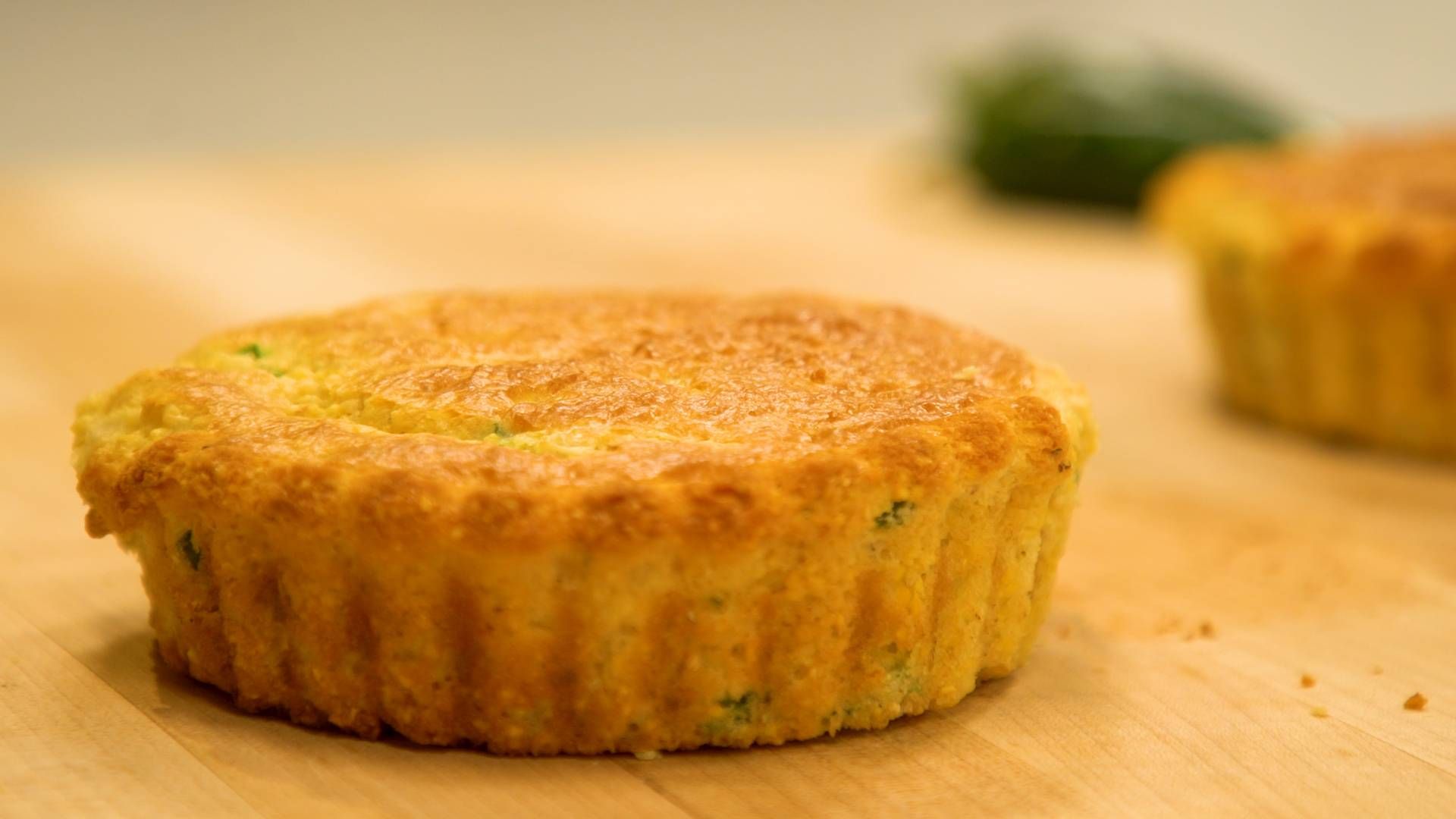 COMMON CORNBREAD MUFFIN & A.A. BUNS
By Gerard Klass
Yield: makes 3 large cornbread buns
DRY INGREDIENTS
1 cup all-purpose flour
1 cup Cornmeal
2 tbsp Baking Powder
1 ½ tsp Salt
¼ cup sugar
WET INGREDIENTS
1 cup whole milk
2 large eggs
¼ cup vegetable oil
ADDITIONAL INGREDIENTS
¼ onion, diced
1 jalapeño, seeded and diced
PREPARATION
Preheat oven to 350 degrees.
Place a sheet of tinfoil over the top of a large baking sheet. Coat large crème brûlée molds with cooking spray on top of the tinfoil-covered baking sheet.
In a medium bowl, whisk together dry ingredients until evenly incorporated: flour, cornmeal, baking powder, salt and sugar.
Make a well with the dry ingredients and in the middle of it add the wet: whole milk, eggs, vegetable oil.
Mix together to incorporate, but leave lumpy.
Fold in onion and jalapeño.
Pour batter into molds until ¾ full.
Bake in 350-degree oven for 20 - 25 minutes or until golden brown.
Need more Relish in your life? We've got you covered with additional episodes.
Special Thanks: The Linney Studio at Lynhall, Anne Spaeth
Production Team: Carrie Clark, Amy Melin, Eric Pagel, Brittany Shrimpton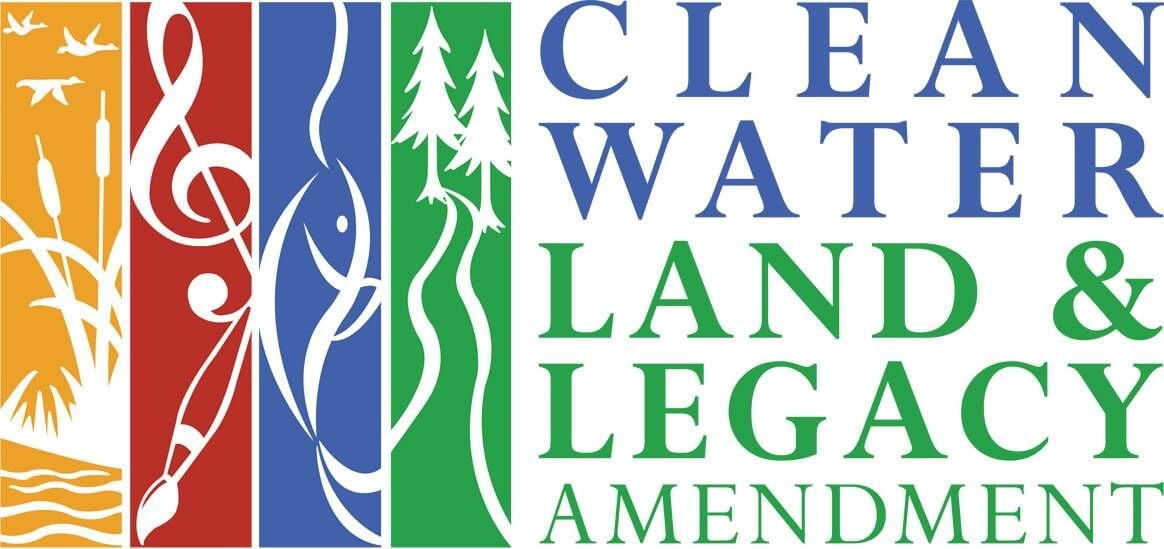 This story is made possible by the Arts and Cultural Heritage Fund and the citizens of Minnesota.
On a bright autumn day, Chef Nettie Colón invited Chef Yia Vang and the Relish crew to her backyard kitchen to cook up some of her Puerto Rican grandmother's fricasé de pollo (chicken fricassee). You won't want to miss this recipe - or Chef Colón's extraordinary backyard kitchen.
When Chef Karyn Tomlinson's mother asked her what special meal she wanted for her childhood birthdays, her answer was always the same: pot roast. Now an acclaimed chef in her own right, she shares her Grandma's Pot Roast recipe (and a few ideas on how to kill time while the delicacy is cooking in the oven).
Clearly, grandmothers pass down the important flavors and rituals of their heritage, a source of influence that's also inspired Chef John Sugimura's recipe for Cured & Seared Salmon on Crispy Rice.