In the early 1900s, formerly enslaved Black Americans and their descendants owned 14 million acres of land.
A century later, 80 percent of this property has been lost.
The overall number of Black farmers dropped from a peak of nearly one million in 1920 to less than 50,000 today. That's just 1.3 percent of the total U.S. farming population.
These dire declines stem from a variety of interrelated historical factors: migration away from violent oppression in the South, racist discrimination in the lending practices of the U.S. Department of Agriculture, and decades of dubious legal maneuvers designed to dispossess Black farmers of their land and wealth.
The enduring legacy of racist policies on the health and viability of Black farmers continues to this day, as does the negative impact on the ability of Black communities to access fresh, healthy food.
In recent decades, movements to address and eradicate racism in our food system have grown across the country, rooted in the pioneering work of Fannie Lou Hamer, Shirley Sherrod, Karen Washington, Dr. Monica M. White and many more.
Rewire spoke with three rising leaders in the food justice movement about their work in support of Black agrarianism, land stewardship, food sovereignty and dismantling white supremacy in the food system.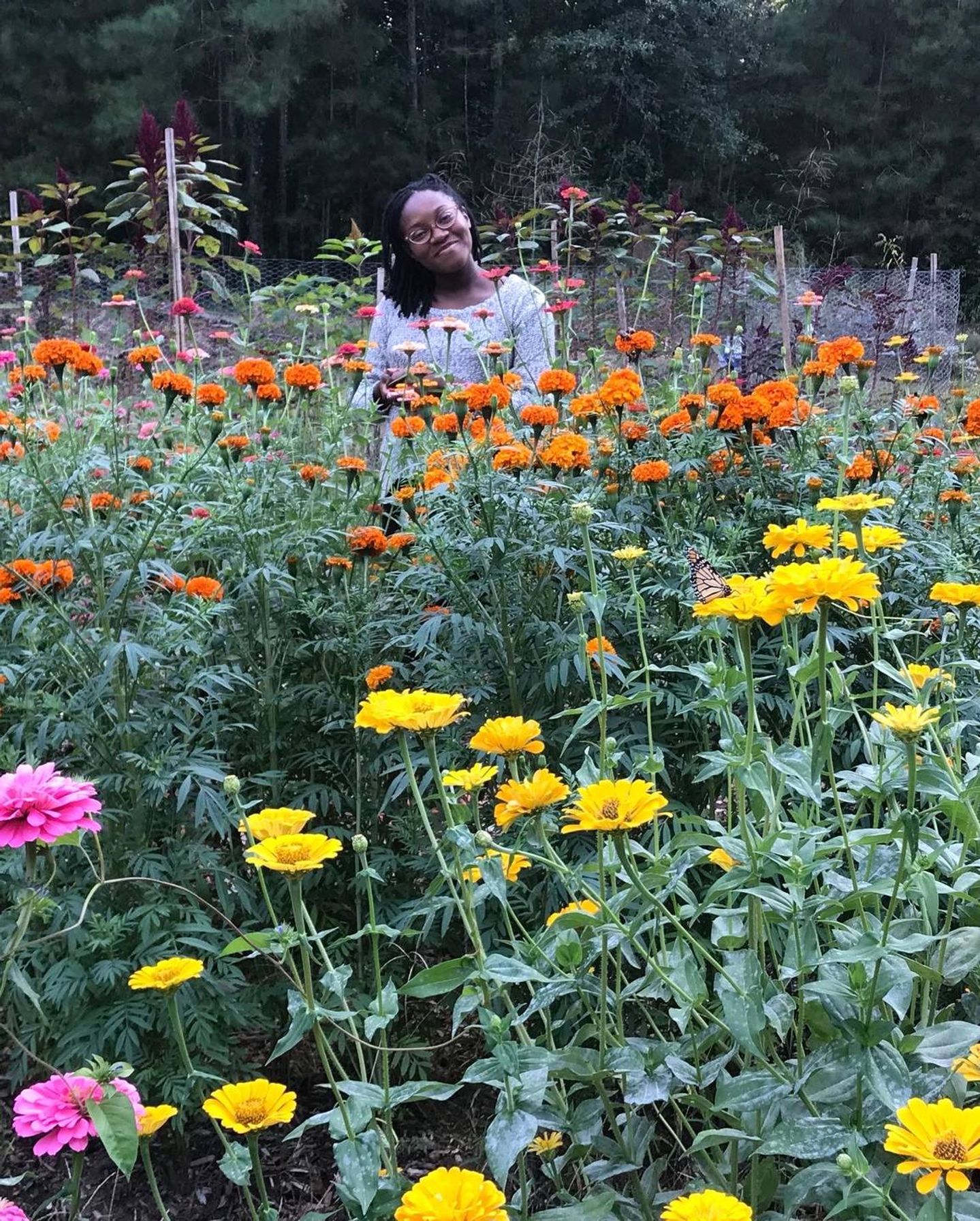 On the significance of returning generation farmers:
For those of us returning back to the land, who've experienced a disconnection by either migrating away from the South or disengaging in order to seek education, it's important to know that this is a deeply ancestral call. Our ancestors worked this land, and had the skills and knowledge base to be good land stewards. Engaging in this work honors that legacy, continues that legacy, embodies that legacy.
There's something larger happening here than just growing food. In a lot of ways, it's a spiritual reckoning to re-engage with landscapes that have been sites of trauma and hardship. Returning generation farmers are collectively trying to re-engage with a legacy that is difficult to grapple with, but also beautiful in its survival.
On food justice and food sovereignty:
For me, this is about Black communities being able to self-determine around where their food comes from, how it's grown, how it gets to them and the way it's distributed. COVID-19 has really raised a lot of flags around what gaps we have in being able to control the supply chain of our food. It really creates a barrier to our vitality, our communal health, and our survival, quite frankly.
The other aspect of food justice and food sovereignty is that it has to dismantle white supremacy. There's no way that we can talk about food justice without racial justice, without social justice, without dismantling all of those systems that have exploited the labor of Black folks historically, and Black and brown folks now.
On how to get involved:
Seek elders. There's an abundance of people who have long legacies in food justice work, like Shirley Sherrod and her pioneering work with New Communities. It's important to really listen to the experiences and stories of people who've been in this work for a long time.
Read up on where the movement is now and where it's been. The struggle for Black folks to get back to the land is one tied to the genocide of Indigenous people, to farm workers in Florida and California organizing against exploitation, and to immigration. These things are all connected.
Find some way to be in relationship to the land. Go to a community garden or volunteer on a farm or support an elder farmer with a build-out or harvest day. That's really foundational to understanding what makes this work so critical. It broadens your understanding of things not just being about farming or agriculture, but being part of a larger environmental assignment and a global conversation around how we need to be in relationship to nature.
On food justice and food sovereignty as spiritual labor:
To me, food justice and food sovereignty are historical projects that center our true currencies of soil, water, seeds and our relationships to each other in a dialogic process of building the liberated world — a world where everyone can truly flourish in our highest humanities and live peacefully and joyfully within a context where we can be the determiners of our destiny and not have lack of access to fresh, affordable, high-quality foods.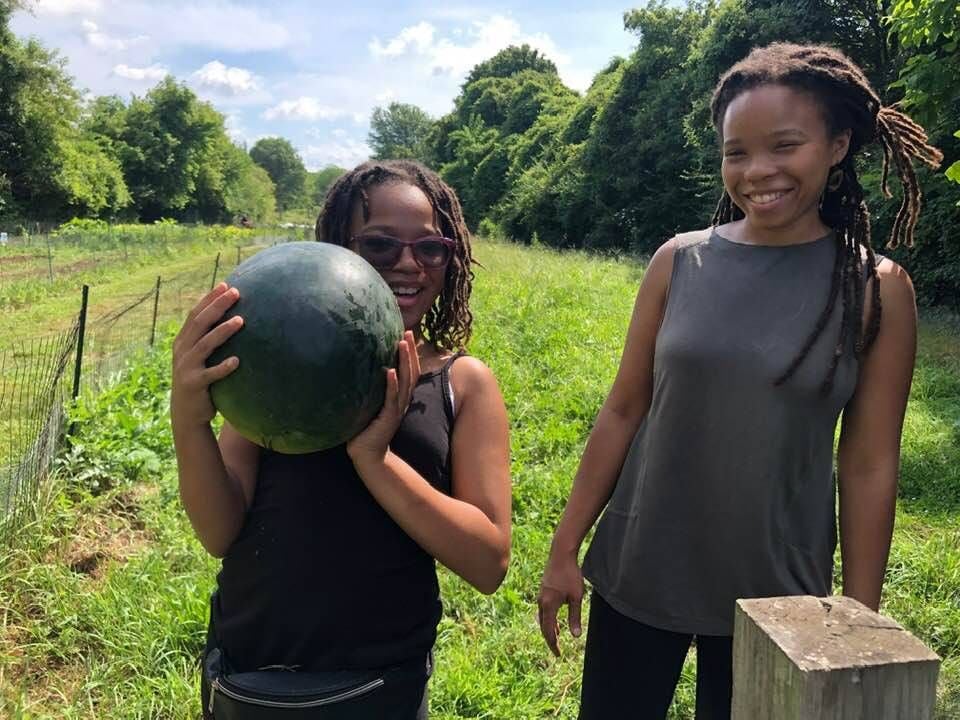 Food justice is not just about growing food to eat, it's also about being connected to our cultural foods that can reinvigorate our memories around our ancestry and can remind us of our power as human beings and what it means to walk in the path of our ancestors — to eat the foods that they've eaten, and to feel connected to our creator, whoever we see our creator as.
Food justice and food sovereignty is spiritual work. We call our ancestors into this space regularly. We give thanks to the land that we grow food on regularly. And we see the land as a partner that we commune with, not as a resource to produce this output to sell and make money from.
On challenges to the work:
Access to land is probably one of the most significant challenges that many of us have. We're all really hungry to have a land base where we could not only grow food, but we could commune on with our families and host healing spaces. It's also been a huge challenge getting access to the financial capital to build the infrastructure that's needed in those land spaces.
On supporting the movement:
Remember that we are not islands in this work. I like to think that we are more like archipelagos, where we're interconnected with a certain degree of autonomy. Like we often say: Our liberations are bound together. Because of that, it's really important to check in with what is already happening in any particular locality. Many generations before us have been doing this work. Listening to the wisdom and stories of our elders and ancestors, and trusting our intuitions and emancipating our imaginations, are all really critical to how we move forward and to our understanding of how to do the work.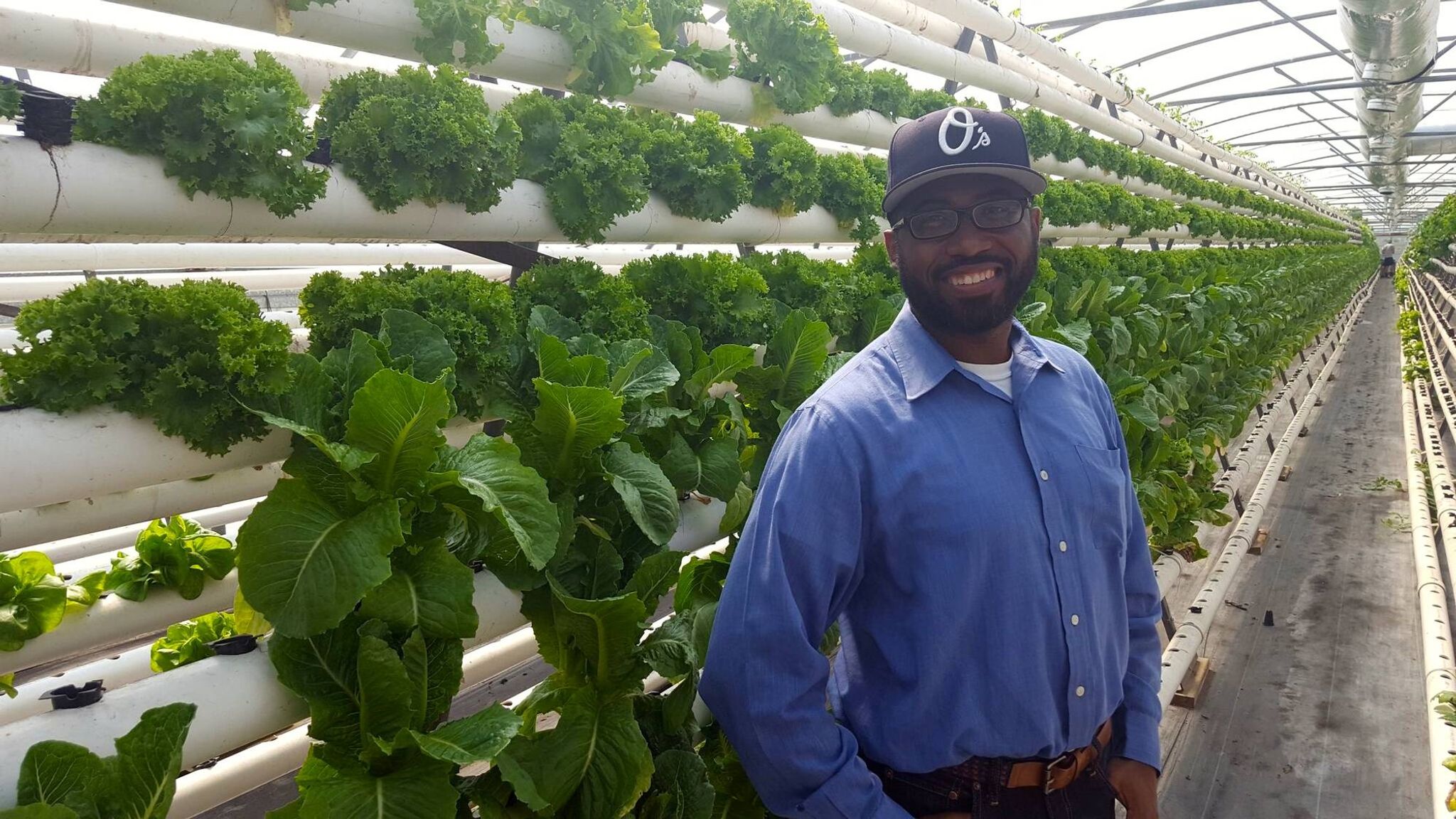 On the role of the Black church in food sovereignty:
I wanted to anchor this work in the place where Black folk feel most free, and the Black church is one of the few places where they have a sufficient degree of autonomy, economic resources, physical assets, heritage and history. It's a place where those most directly impacted by the issue have sufficient room, power, authority and agency to speak to it, guide it, define it and own it in every way.
The fact that Black churches have been in this country since the late 1700s shows me that it's an institution that has sustainable power and resilience. Black churches have been burned down. Pastors have been assassinated. Churches have been bombed. Crosses have been burned. But, through it all, the Black church is still here. Anything that can survive centuries of racist violence and white supremacy ⁠— that's where I want to put this kind of effort.
On food and faith:
The Bible is like a close cousin to a recipe book, because from beginning to end, there's passages about food and the environment. Getting closer to the land has helped me get closer to my faith, because the very Bible I carry was born out of an agrarian society and reading it like a city dweller sometimes blocks our view of the wisdom that's found there.
Drawing closer to the land during this time of COVID-19 has also been a very powerful, spiritual and therapeutic practice for me. The pandemic has helped me to slow down enough to get my hands deeper in my own soil again. If we talk about spirituality from that broader lens, that certainly can speak to the power of what plants and tending to a garden can do for one's spirit and mind.
On food sovereignty:
La Via Campesina's powerful definition of food sovereignty serves as a North Star for our organization. It puts markets and big corporations in service to local communities, farmers and producers, rather than the other way around. It centers culturally appropriate food, which celebrates tradition and heritage as a part of our food relationships and our relationship with the environment as well.
On learning and discomfort:
Don't just YouTube a food movement and say, "I'm going to jump out there and get started based off this one video." Find some local teachers and organizations in your community that you can sit with or support. Ask to be an apprentice to those who've been doing this work for a long time. Study the justice histories within the food system. Study people like Fannie Lou Hamer, Cesar Chavez and the farm workers movements.
Hold up the mirror and do a self-examination about how you show up in this space. Examine your personal food history. Study your great-grandparents — chances are they had a life that was very different than the ones we're living, and it was probably a more agrarian reality.
And, finally, I'll say what my Jesuit sisters and brothers say here in Baltimore: Lean into the discomfort. As we stumble upon histories and issues that bring some anxiety or discomfort, our impulse is to push back and push away from that. I would actually invite the opposite: Draw closer to it and interrogate the tension and discomfort.
On the enduring significance of food:
For us in the Black community, food is a means to a greater end. We've seen the power of food to bring us together. Whether you're African Methodist Episcopal or Church of God in Christ or a part of an affirming denomination for LGBTQ+ — we all like sweet potatoes. We all want collard greens. We all want to be able to feed our families. And so it's really not about the food. It's about the food being used to get to a greater end of unity within the African-American community.
Food can be a window into the world that we really desire. If we can figure out food together, what else can we figure out together?
Editor's note: These interviews have been edited for clarity and length.
________________________________________________________________________
This article originally appeared on Rewire
© Twin Cities Public Television – 2020. All rights reserved.
________________________________________________________________________
George Floyd's police killing has brought together communities in a show of resilience – but it's also revealed deep-seated racial inequities in access to healthy food now that the Lake Street area, where many grocery stores were damaged or destroyed, has become a food desert. Almanac reporter Kyeland Jackson examines how that lack of food access is actually rooted in racism-charged issues related to access to jobs and opportunities to build wealth.
Relish host Yia Vang teamed up with Chef Jamal Hashi to make the spice-infused Somali dish, Gedo Masala. Known as the "Cape of Spices," Somali cuisine is rich in layered spice-driven flavors – and according to Hashi, no jar of powder will suffice. The key is to toast your own blend. Find out how.
In 1969, University of Minnesota students staged a 24-hour protest in Morrill Hall to fight for racial justice on campus. Their demands were specific: the support of Black students through scholarship funding, student support services and the creation of an African American Studies department. Get inspired by their fight and its lasting impact.