When a young Jose Alarcon knocked on the door of a Twin Cities restaurant asking for a dishwashing job, little did he know that, just a few years later, he'd sit at the helm of two bustling restaurants. As the driving force behind Popol Vuh and neighboring Centro, Alarcon worked his way to the top by being true to himself and the food he grew up eating.
After arriving in the U.S. from Mexico at the age of 19, Alarcon spent time in a variety of kitchens, learning the techniques of French and Italian cooking. "At that time, I hadn't defined what kind of cuisine I wanted to do. I was interested in doing pastas because I love working with my hands. But then I thought about it for a minute and I started realizing, I want to make the cuisine that I remember eating, but in terms of how I like to eat it - and that's when the freedom comes to me," he says.
That sense of community Alarcon found in the restaurant business has fueled his inspiration from the beginning. "You will see South American people working in kitchens. Asians, Native Americans, Americans, people all over the world work in the industry. And then for me, it's every time they make a family meal, they will make something differently, you know, and that's unique and everybody has something to tell you. You know, 'This is where I'm from and this is how we cook,'" he reflects.
But then, he's also propelled by the response he gets from his customers as they experience his culinary creations. "You give it to the guest. You can see their face when they're eating and you see the smile or they move their head. This is the biggest compliment for me. Digging into the dish, having an experience through their senses," Alarcon shares.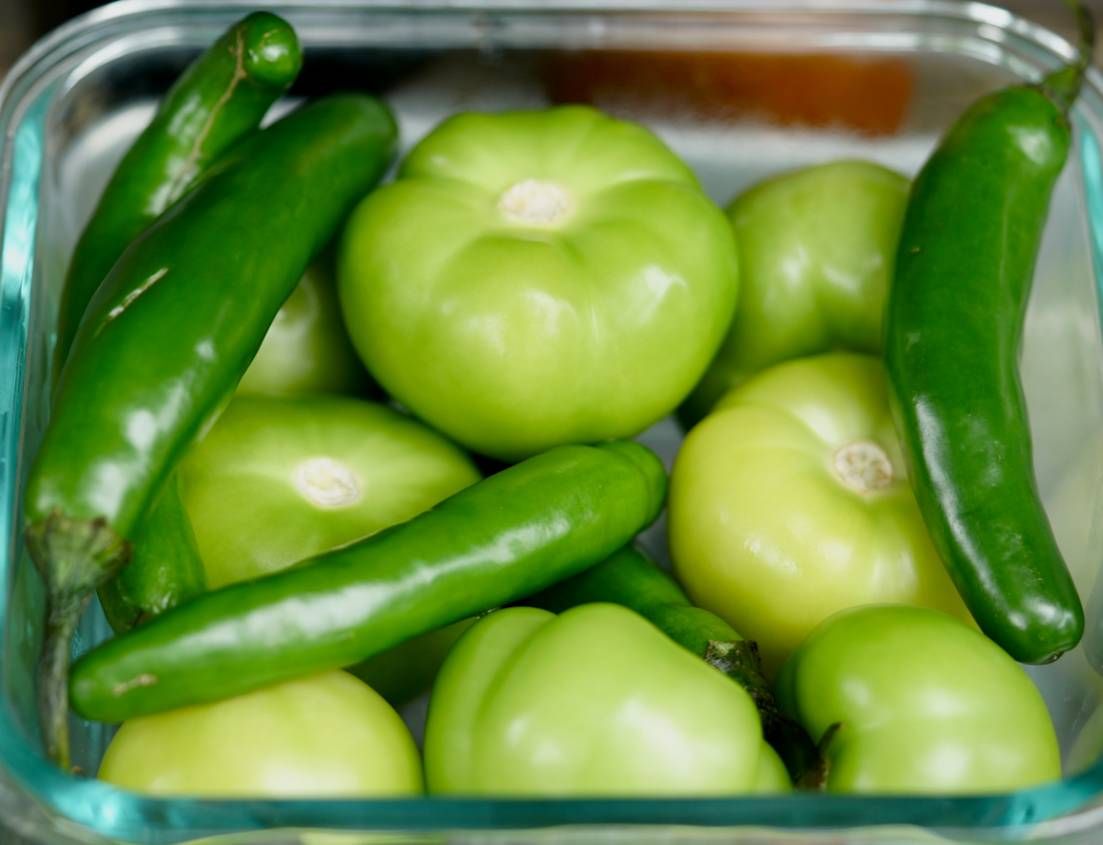 One of the dishes Alarcon serves his restaurant guests comes from memories of his mom's kitchen. "There is one particular dish that I remember. I talked to my mom first [and] I say, 'Mom, remember this?' And then as a chef, as a cook, you're always trying to to figure it out. I remember cooking this dish - it's called a mole verde. It's a green mole. And I was tasting it and tasting it and tasting it. I finally got to the moment where it tasted right [and] I said, 'Oh man, my mom will be so proud of me!' The flavor is there and that's what makes me feel so happy - when you're cooking things like you wanted to."
Ready to whip up some of Jose's delicious mole verde? Take a peek into Jose's home garden and discover how he uses this unique sauce. And of course, don't forget to flex your flavor muscles by experimenting with the recipes below.
Mole Verde
By Jose Alarcon
Serves 4
INGREDIENTS
1 garlic clove, roasted
1 lb tomatillos, roasted
2 serrano peppers, seeded and roasted
1/4 cup of pepitas, toasted
1/2 cup of epazote leaves
1 teaspoon of salt
1/2 cup of onion, roughly chopped
1/4 cup of olive oil
DIRECTIONS
1. Roast the garlic, tomatillos and serranos until slightly charred.
2. Toast the pepitas.
3. Add all ingredients, except oil, into a food processor. Pulse a couple of times.
4. Turn food processor on and slowly add the olive oil.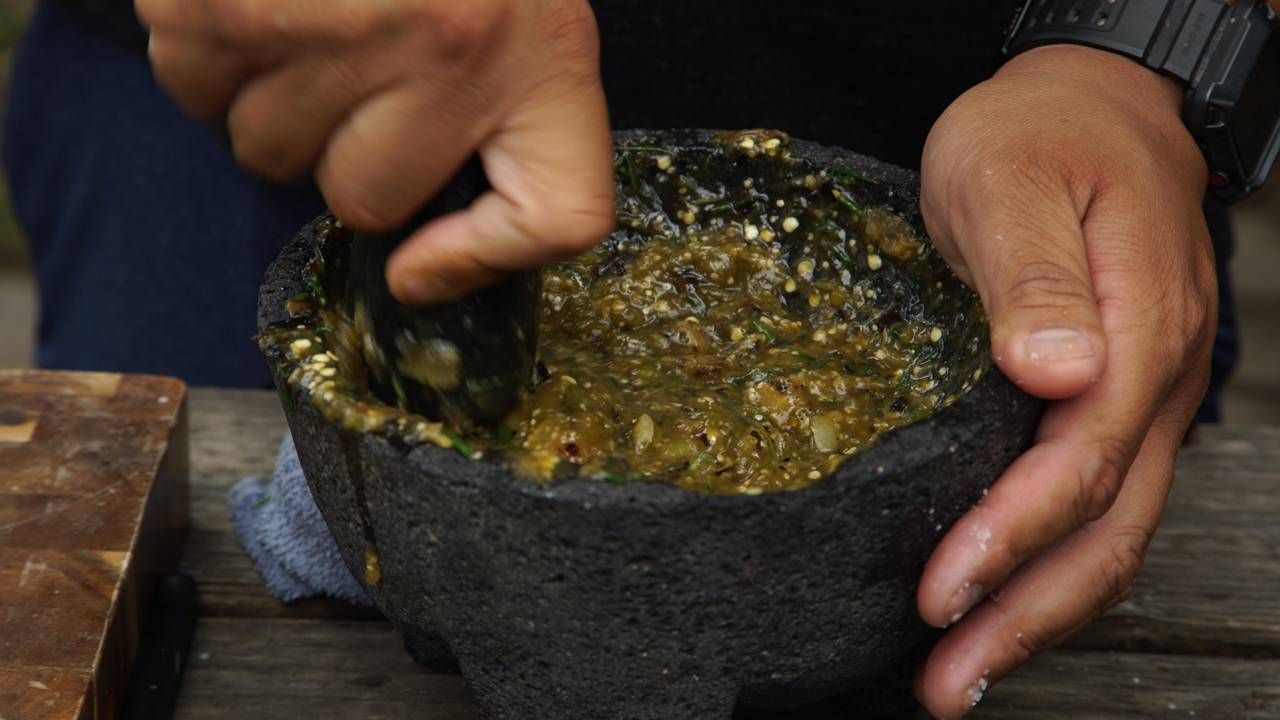 Roasted Salsa Verde
By Jose Alarcon
Serves 4
INGREDIENTS
6 ounces tomatillos, husked, rinsed and patted dry
1 jalapeno
2 cloves garlic
2 ounces white onions, cut into 1/4 inch-thick slices
8 springs of cilantro, roughly chopped
1 teaspoon of salt
DIRECTIONS
1. Roast the tomatillos, jalapeno, garlic and onions until slightly charred.
2. Use a food processor or mortar and pestle to combine, until a rough/chunky consistency.
3. Add cilantro, salt and pulse for additional minute.
Need more Relish in your life? We've got you covered with additional episodes.
Host: Yia Vang
Illustrator: Xee Reiter
Created by: Amy Melin and Brittany Shrimpton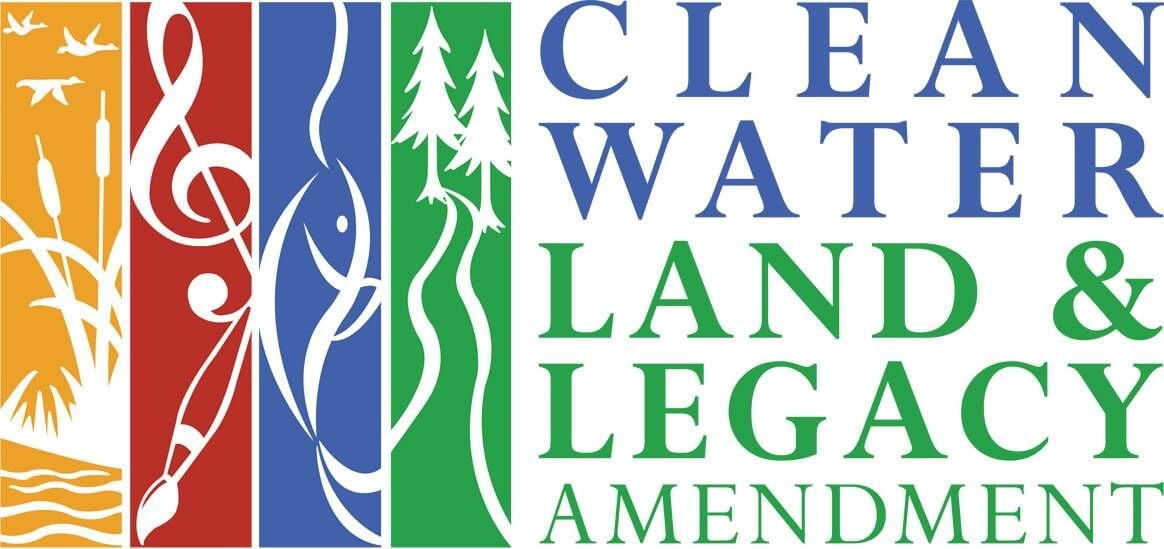 This story is made possible by the Arts and Cultural Heritage Fund and the citizens of Minnesota.
Relish host Yia Vang spends some quality time in the kitchen learning the secrets of his mother's delicious Hmong-style steam buns. Prepare to be delighted - and hungry.
Love the illustrations featured in Relish? Get to know artist Xee Reiter, who has made it her mission to sketch her Hmong roots.