WATCH: Bring the vibrant flavors of this Afghan dish into your home, compliments of Chef Masooda Sherzad and her daughter Mashal. Chef Yia Vang hosts.
SCROLL DOWN FOR DO PYAZA (TWO ONIONS) AND SALATA (AFGHAN SALAD) RECIPES
As a child growing up in Kabul, Afghanistan, Masooda Sherzad soaked up the flavors of her native food and culture. But it wasn't until moving to the United States as an adult that Masooda stepped into the kitchen and learned how to create those memorable dishes herself.
The family business
Shortly after arriving in the U.S., Masooda's family decided to open an Afghan restaurant. Her aging parents needed help in the kitchen, so Masooda got to work learning the dishes she grew up eating. Within a year, Masooda was at the helm of Khyber Pass Cafe, a feat her daughter Mashal is quick to point out. "My mom took over the restaurant shortly after they opened and she really took things on her own back. I just want to give her credit because I think, as women in our culture, it's pretty against the grain to give yourself credit."
Tastes of Afghanistan
At the heart of the restaurant are traditional family recipes passed down to Masooda and her husband Emel. The food is flavorfu,l and spices like coriander, curry and turmeric are central to the cuisine - but Afghan food is not necessarily spicy. "I think that a lot of people think that our food is spicy, but that's not a prominent flavor," Mashal says.
"People don't put a lot of hot spices right in a dish, they serve that on the side," Masooda adds.
30 years and counting
More than 30 years later, the Sherzads are still serving up their family recipes to loyal diners in Saint Paul, Minn. Khyber Pass Cafe's longevity is unique in the restaurant world and its success hasn't been without challenges. "It's been a beautiful journey. To run a restaurant is not easy, but it's totally worth it," Masooda says. "We lost our country, we cannot go back. It's not safe. But the community that we built here over these many years, it's just fantastic."
Enjoy all the wonderful flavors of Afghan cuisine by trying the recipe below for Do Piyaza, which means two onions, along with a fresh salata.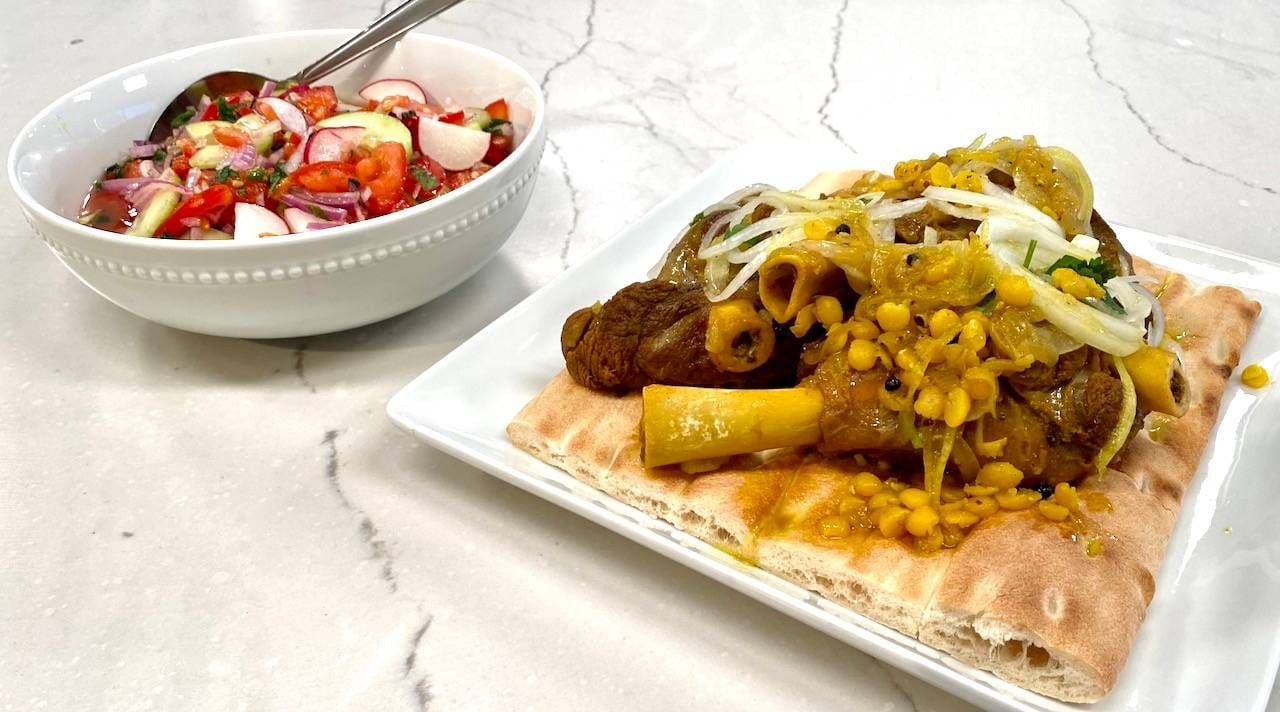 DO PIYAZA (TWO ONIONS)
By Masooda Sherzad
Chef's tip: Do all of your prep work before beginning the cooking process in order to give the dish the utmost attention.
INGREDIENTS
6 medium white onions, sliced, divided
1 cup white vinegar
1 bunch cilantro, chopped
2 cups yellow split peas
1/2 cup canola oil
6 lamb shanks, trimmed of fat and rinsed
4 cloves of garlic, minced
3 Tbsp salt
1 Tbsp freshly ground black pepper
1 1/2 Tbsp ground coriander
Pinch of coriander seeds
Pinch of cayenne, to taste
2 Tbsp turmeric
Afghan bread
DIRECTIONS
Prepare the garnish by thinly slicing 3 medium white onions in full circles. Put them in white vinegar, add salt to taste. Chop fresh cilantro and leave on the side separately.
Wash and drain the yellow split peas. Cook according to package instructions until they are still al dente but soft. Set them aside.
Wash the lamb shanks in lukewarm water after trimming the fat and removing anything you don't want on them.
Set a large pot over medium-high heat and add oil.
Sauté the remaining 3 medium white onions and cook for a few minutes until translucent.
Add the lamb shanks to the pot with the onions. Add crushed or sliced fresh garlic, turmeric, a bit of cayenne, if you like; salt the meat and add ground coriander, along with crushed coriander seeds; add freshly ground black pepper as you sauté the lamb. Stir this for 10-15 minutes.
Add warm water until the meat is submerged in the pot. Cover, leaving a small opening and cook over medium heat until the meat is tender, about 2 1/2-3 hours (test the lamb shanks periodically to see how tender they are. Once they are soft is when you know to continue the process.)
Check the spices by tasting the broth. Add more of anything you feel is lacking from the listed spices. Do this several times during cooking process.
When the meat is tender and broth flavor is good, add the prepared split yellow peas and boil them with the rest of the ingredients for five minutes or so.
At the end, take a few spoonfuls of the pickled onions and put them on top of the contents of the pot. Cover the pot and allow these onions to sweat with the dish for 4-5 minutes. You want the broth to be not too runny, but not too thick. It isn't supposed to be like a soup - not super brothy, but there absolutely should be broth. Double check your salt levels.
Place Afghani flatbread on your serving platter, put the lamb shanks on the bread and ladle some of the broth/sauce over all of this.
Garnish with more pickled onions and top the whole platter with chopped cilantro.
Serve with a side of fresh red radishes and fresh jalapenos, as well as your Afghan salad (salata recipe below).
SALATA (AFGHAN SALAD)
By Masooda Sherzad
Chef's tip: This salad can be made to your own personal flavor preferences by adjusting ingredients and amounts.
INGREDIENTS
1/2 of a red onion, sliced
2 large tomatoes, diced
1 cucumber, diced
1 bunch fresh mint, chopped
2 jalapenos or other hot pepper, diced
2 Tbsp fresh lime juice
1 Tbsp salt
DIRECTIONS
Prepare the vegetables and mint.
Top with lime juice and salt to taste.
Special Thanks: The Linney Studio at Lynhall, Anne Spaeth
Production Team: Carrie Clark, Amy Melin, Eric Pagel, Brittany Shrimpton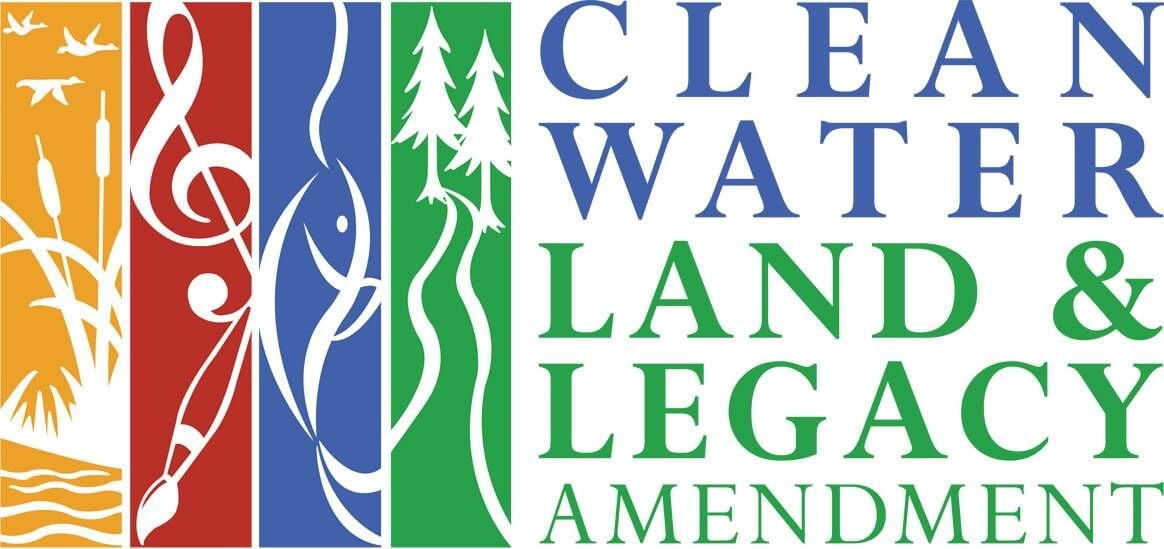 This story is made possible by the Arts and Cultural Heritage Fund and the citizens of Minnesota.
Know someone in your life who needs this Soul Food Fried Chicken Sandwich by Chef Gerard Klass? Maybe it's you? Don't waste a minute - make it today!
When Chef Karyn Tomlinson's mother asked her what special meal she wanted for her childhood birthdays, her answer was always the same: pot roast. Now an acclaimed chef in her own right, she shares her Grandma's Pot Roast recipe (and a few ideas on how to kill time while the delicacy is cooking in the oven).
Clearly, grandmothers pass down the important flavors and rituals of their heritage, a source of influence that's also inspired Chef John Sugimura's recipe for Cured & Seared Salmon on Crispy Rice.