Leading Through the Pandemic: Native Leader Wayne Ducheneaux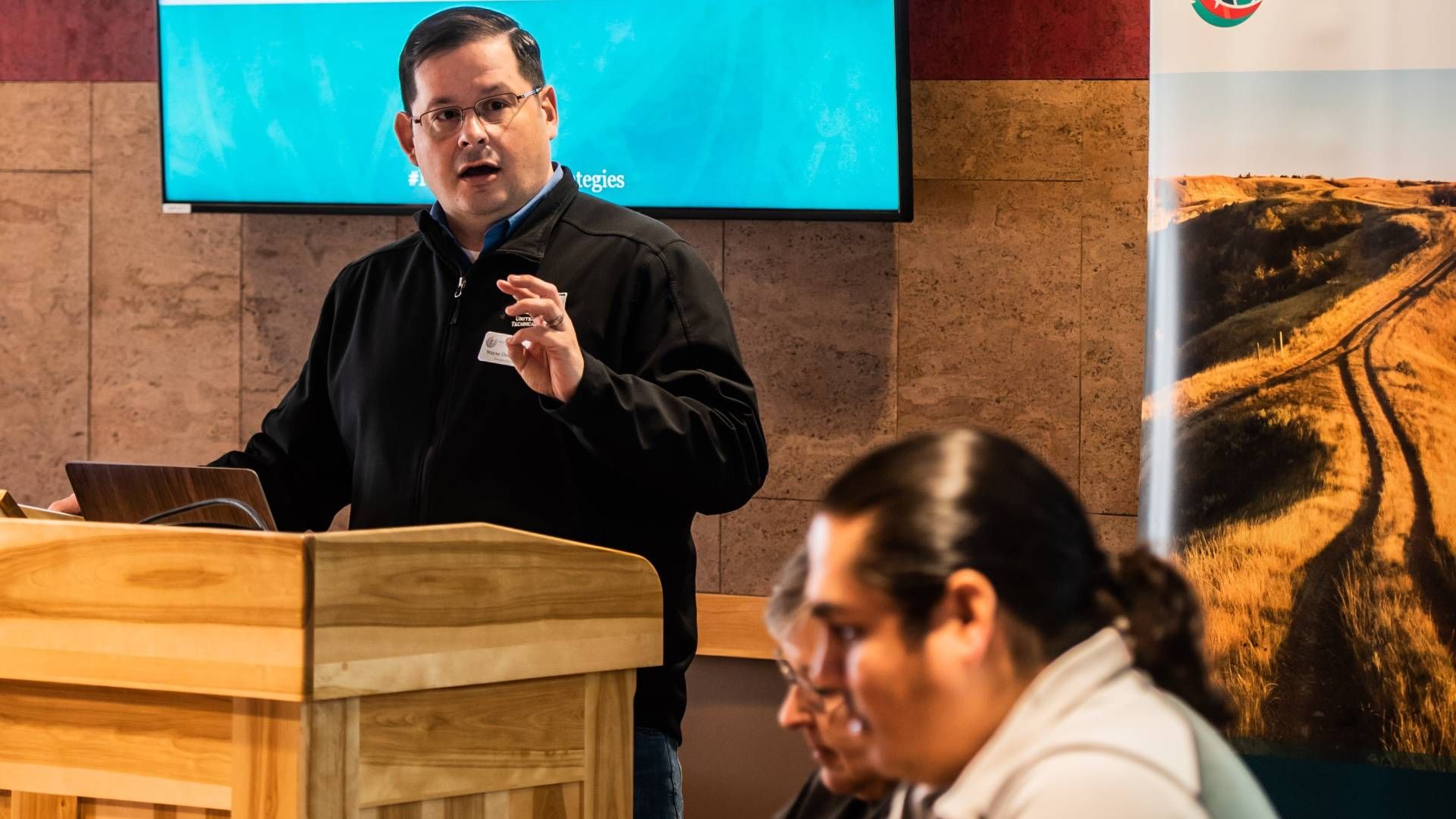 "Leading Through the Pandemic" is a series focused on Twin Cities leaders and their reflections on the year of living during a pandemic and leading their teams into new ways of working.
In April 2021, we spoke with six Twin Cities leaders from various sectors – health care, independent business, nonprofit organizations, and education and religious institutions – about their experiences in decision-making, staff management and service to their audiences, patients and members during the last year of COVID-19 and civil unrest. Without a doubt, 2020 tossed countless challenges at any semblance of stability, but the topsy-turvy year also inspired these leaders' renewed hopes for a more sustainable future, one they might not have imagined without first grappling with so much unexpected turbulence.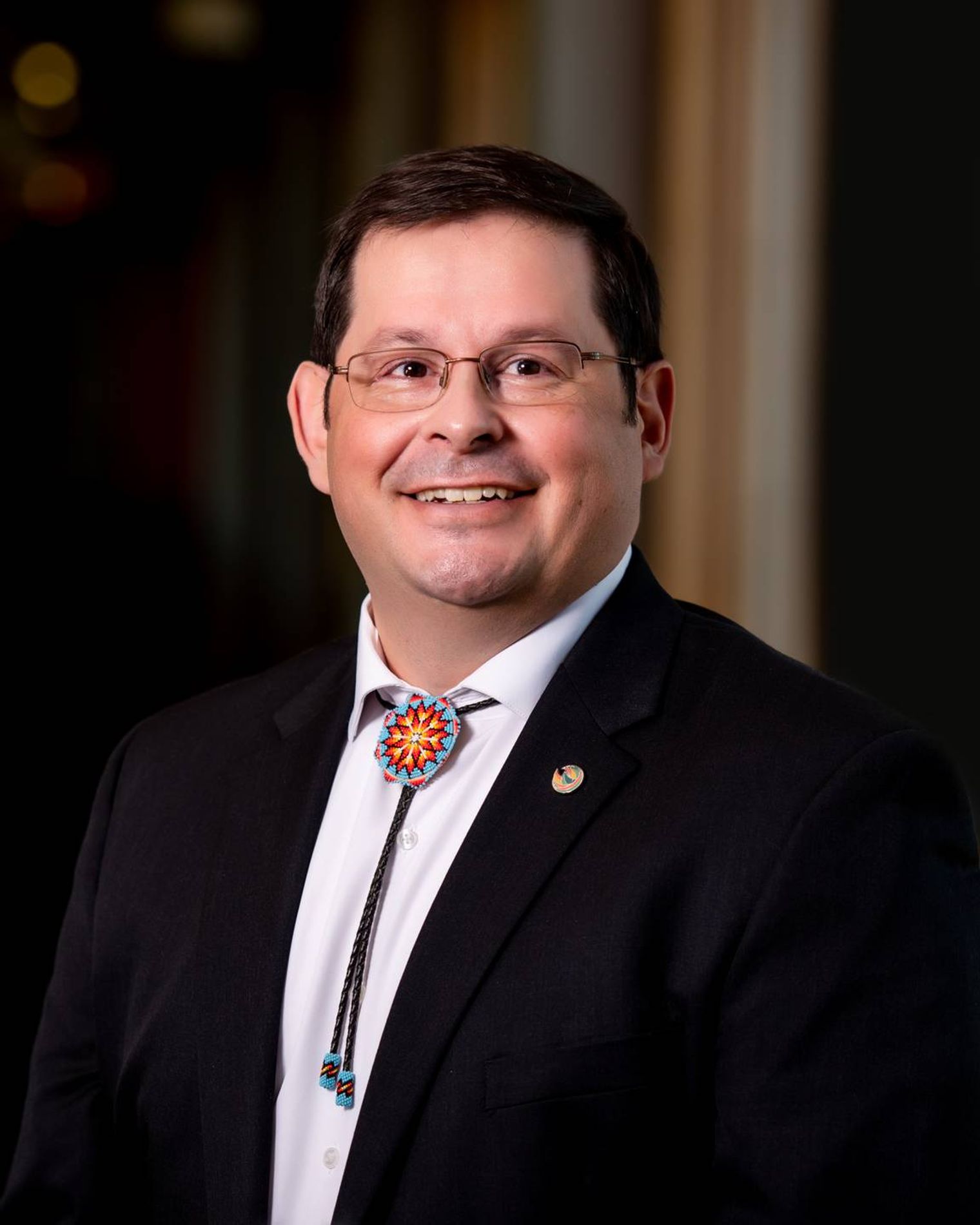 Wayne Ducheneaux II is an enrolled citizen of the Cheyenne River Sioux Tribe, a Native nation that shares geography with the state of South Dakota. He's served as Executive Director of the Native Governance Center (NGC) since the organization's founding in 2016. Prior to working at NGC, Wayne worked for his Native nation in several capacities. In 2008, he was hired as General Manager of the Cheyenne River Motel, a Cheyenne River Sioux Tribal enterprise. He went on to become the Administrative Officer for his nation's government, overseeing the Cheyenne River Sioux Tribe's day-to-day operations from 2010 until 2012. In 2012, he was elected by Cheyenne River Sioux Tribal citizens from District 4 to serve as a Tribal Council Representative for a four-year term. He also spent two years as his nation's Vice-Chairman (from 2012 to 2014). 
Editor's note: Wayne Ducheneaux serves on the Twin Cities PBS Board of Trustees. 
In his words, he describes the unrelenting uncertainty of the pandemic, and how leading with an Indigenous lens provided strength and resilience in service to tribal nations and their citizens. 
EMBRACING VIRTUAL WORK PROVIDES FLEXIBILITY
We've moved our operations to a permanently remote-based model. Our staff now office out of their homes in four states. And, the Northwest Area Foundation generously provides us with office space in Saint Paul that our team can use for in-person meetings and while traveling through the Twin Cities area.  
Because we work with the 23 Native nations that share geography with North Dakota, South Dakota and Mni Sota Makoce, our move to a remote work environment offers our staff the flexibility to choose where they live and the opportunity to further strengthen our relationships with the nations we serve. All of our work currently takes place virtually, but we anticipate moving to a hybrid model (some virtual, some in-person programming) once the COVID-19 pandemic subsides.  
CREATING AN ACTION PLAN IN SPRING 2020
When COVID-19 first hit our region, our staff were on the road, working to complete projects such as candidate forums and elected leader orientations with Native nations. We knew that the pandemic would impact our work, but like most folks, we didn't totally understand the extent to which it'd change our operations. We started to respond by taking small steps, such offering staff the opportunity to work from home. As the case count in our region grew, we decided it was time to come together as an organization to create an action plan.  
In solidarity with our tribal partners and the Indigenous leaders in our network, we felt that exercising caution was the right thing to do. Historical trauma impacts the health of Native communities. Many Indigenous people have underlying health conditions and compromised immune systems. As a team, we discussed this reality, and outlined a plan that prioritized the health and safety of our staff and the communities we serve. The plan included requiring all of our staff to work remotely for the foreseeable future, rescheduling our upcoming events, shifting all meetings to virtual and continuing to monitor the spread of COVID-19. We published our plan on our website and social media to demonstrate to the community that we took COVID-19 seriously, valued safety and remained committed to maintaining our regular work hours.  
We initially applied a pretty short-term lens to the situation. We assumed that the pandemic would last for a few weeks, or a few months at most. We soon learned along with the rest of the world that COVID-19 was here to stay and part of our new reality.  
Strong relationships form the core of our work. We initially felt challenged by our move to virtual and wondered how we'd continue to maintain relationships with Native leaders working on the ground. In addition, much of our programming serves tribal leaders. We knew that the pandemic presented a whole new set of urgent challenges for tribal leaders and that these issues would take priority. At the beginning of the pandemic, we pivoted some of our work toward program development and creating COVID-19-related resources for Native nations and leaders.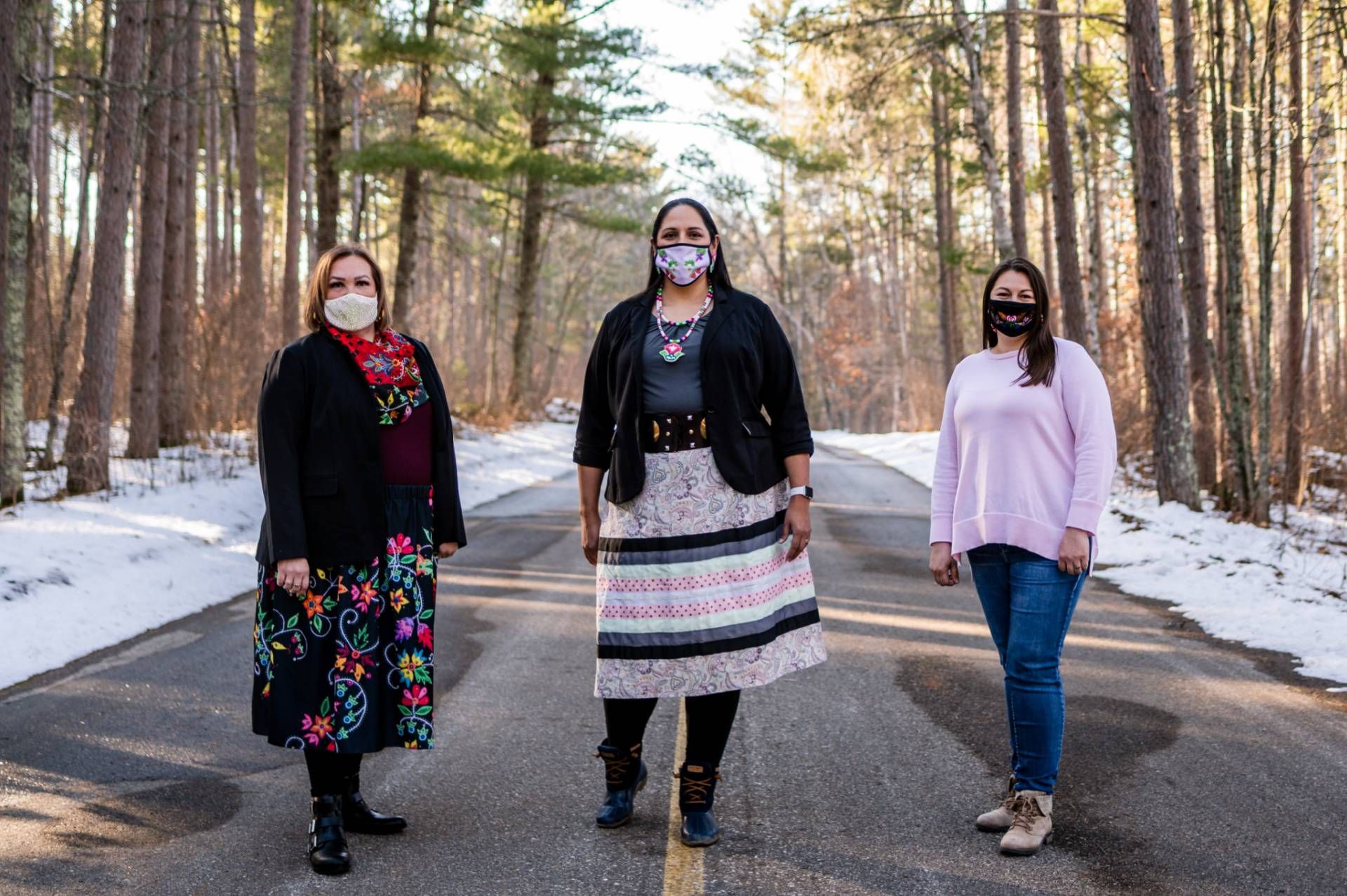 Over time, we designed new, innovative approaches to our programming, such as taking our leadership development program (Native Nation Rebuilders program) virtual and developing virtual gatherings for tribal leaders. We received positive feedback on our virtual programming's ability to bring people together and help them build relationships. This helped us feel more confident about our ability to continue to prioritize strong relationships with the communities we serve. A major silver lining that came with our move to virtual was the ability to reach a broader general audience through our community engagement events. We educate the public on topics central to our mission because we know that awareness is the first step toward action. Before COVID-19, our events usually consisted of small, in-person gatherings. After we moved to virtual, we saw our attendance increase dramatically; we now had the ability to reach folks from around the country and feature a diverse range of panelists.  
PATIENCE AND PERSEVERENCE
The unrelenting uncertainty we faced during the last year was one of the greatest challenges for our staff. We struggled to deal with not knowing when we would return to in-person programming and ever-changing project timelines. For example, we had planned to host a leadership retreat late last spring in celebration of the 10th anniversary of our leadership program. We postponed it multiple times until we finally decided to postpone it indefinitely. We coped best when we reminded ourselves that the uncertainty impacted everyone - not just our organization. We told ourselves that we'd continue to show up every day for our communities while giving ourselves grace and patience along the way. Some of our funders have also been exceptionally accommodating, which has been helpful as we've worked to navigate this new programming landscape.  
In 2020, we also watched the police continue to perpetrate violence against our Black relatives. We stood in solidarity with the Black Lives Matter movement and the global uprising that began in Minneapolis in May 2020. After the Minneapolis Police Department murdered George Floyd, we gave our staff some time off to heal, reflect and work in the community. Many of the events that transpired in 2020 came about due to the inevitable failure of centuries-old systems rooted in colonization, genocide, slavery, racism and inequality. We're a systems change-focused organization: We try to address the root causes behind the challenges that Native nations face. For us, 2020 reinforced the importance of our work and the ongoing need to build coalitions with communities advocating for lasting change.  
What worked? Patience and perseverance. In a time of unprecedented change for our organization, we had to more than ever stay focused on the why of our work. We focused our internal communications on having honest and transparent conversations with staff. We knew that transparency was the key to our staff feeling supported during such a difficult time. In our messaging to external audiences, we increased our emphasis on Native nations' strength and creativity during challenging times. Native nations really led the way with their response to COVID-19; they acted quickly to protect their citizens when COVID-19 first hit, and they continue to lead through their vaccination program success rates. Against a backdrop of ongoing colonization, centuries-old health disparities and failed promises by our federal government, we felt it was important to spread positive narratives of Native nations' resilience as well.  
REINFORCING THE PRINCIPLES OF TRIBAL GOVERNANCE
The majority of non-Native people do not understand tribal sovereignty and principles fundamental to tribal governance. This can create issues for Native nations because non-Native elected officials who are tasked with working together with tribal governments oftentimes do not respect sovereignty and treaty rights. They don't understand that Native nations have the ability to make decisions to protect their citizens and surrounding communities. The COVID-19 pandemic brought this lack of understanding to light. We saw Native nations and issues related to sovereignty start to appear in the mainstream media more frequently.  
For example, several Native nations in South Dakota implemented health and safety checkpoints along federal and state highways to protect their citizens and surrounding communities from COVID-19. Despite the fact that historical precedent confirms that states do not have jurisdiction over highways within Native nations, South Dakota Governor Kristi Noem insisted that the checkpoints were illegal and tried to shut them down. The state of South Dakota's lack of understanding caused Native nations to have to invest significant time and resources into fighting for their rights; this took away precious time and resources from already overburdened tribal leaders.  
Part of our work involves educating the general public on topics fundamental to our mission (sovereignty, governance, treaties) in the hope that we'll eventually see more understanding and better outcomes for Native nations.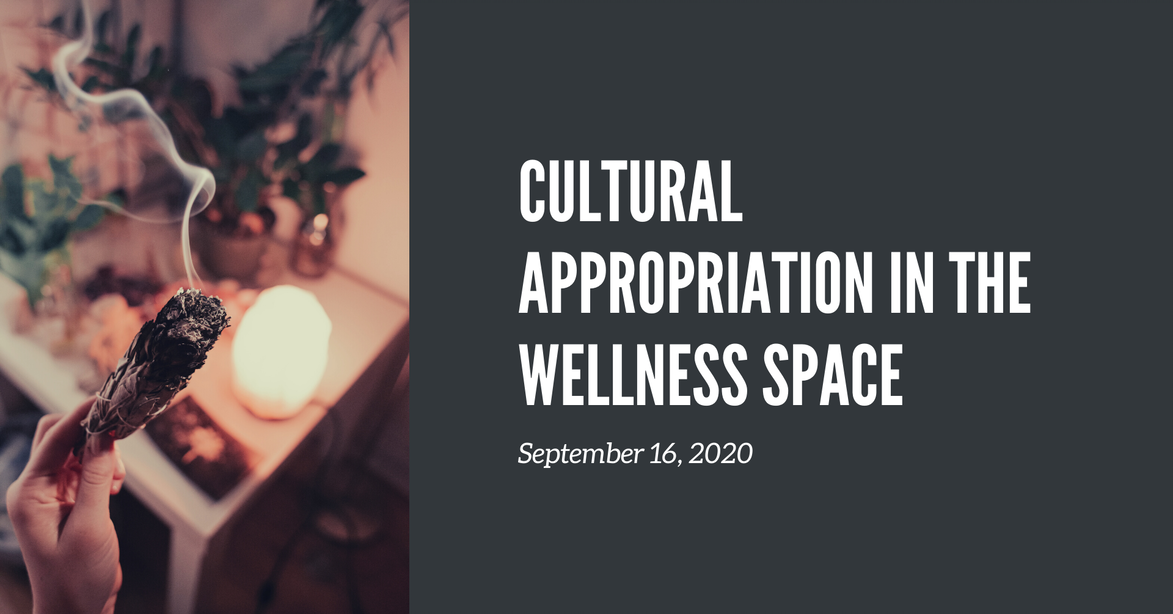 I think the most permanent change we've made is that we've solidified our understanding of the need to lead with an Indigenous lens in everything we do so we can tap into our resiliency.  
As part of the "Leadership Through the Pandemic" series, writer Pamela McClanahan also interviewed Dr. Roli Dwivedi, who is an Assistant Professor of Family Medicine and Community Health, and Chief Clinical Officer at the Community-University Health Care Center at the University of Minnesota. Dr. Dwivedi discusses the challenges of meeting patient needs during the height of the COVID-19 pandemic, how her teams embraced a blend of in-person, online and hybrid medical visits, and how they mobilized testing and vaccination efforts in communities with low levels of trust in the medical industry. 
Native women make up less than 1 percent of Minnesota's population, and yet, they experience murder rates at 10 times the national average. Many of these murders simply go unnoticed by the larger criminal justice system. Find out what's being done to address the crisis. 
Brian Yazzie's passion for food – and for connecting with his Native American roots – completely turned his life around. And now he's paying it forward by working with Native youth at Dream of Wild Health Farm. He shares his recipe for Three Sisters Dish in this episode from food and culture web series, Relish.