Meet the Honorees of the 15th Annual Facing Race Awards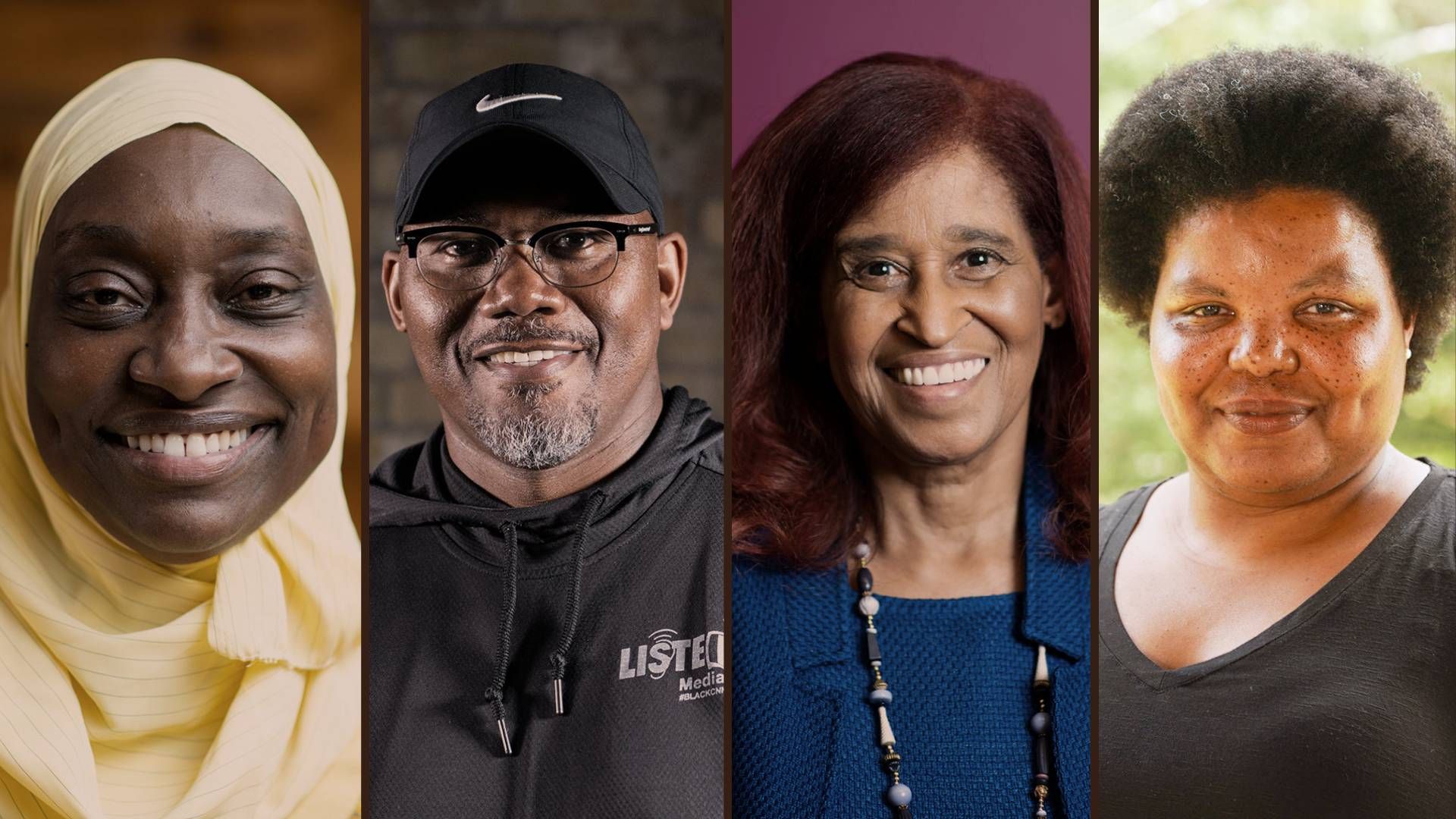 After his daughter, Brandy, was tragically killed by a drunk driver, KingDemetrius Pendleton decided to channel what he was feeling into storytelling and truth-seeking and got a degree in photography.
"Brandy motivated me and put that spark in me," he said. "I felt it was important for me as a Black man to go out and engage the world, to give the world a piece of me."
Pendleton is a prolific photojournalist, capturing injustice and unrest, giving a voice to the voiceless and is just one of four inspiring honorees of the 15th Annual Facing Race Awards. 
Every year, the Saint Paul and Minnesota Foundation recognize anti-racism Minnesota activists advocating for justice and equity through unity instead of divisiveness (full disclosure: the Saint Paul and Minnesota Foundation is one of the funders of Racism Unveiled). The Facing Race Awards celebrates those who challenge misleading and harmful narratives on race. 
This year's honorees are KingDemetrius Pendleton, Victoria McWane-Creek, Wokie Weah and Valerie Shirley. In addition to being recipients of the award, the honorees are given a $7,500 grant to give to a charity organization of their choice.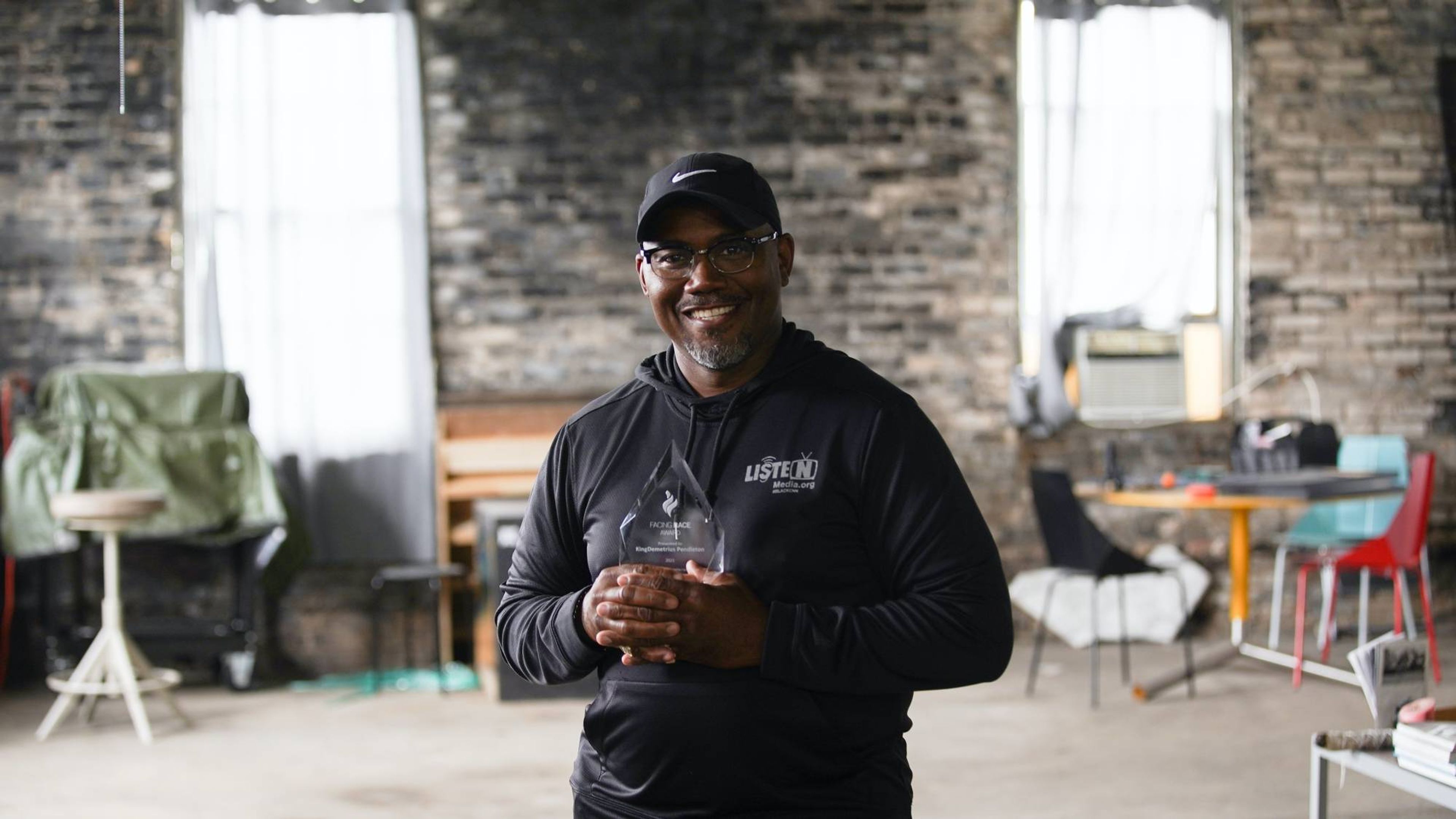 Pendleton has decided to share his prize with the Zion Baptist Church with Racial Justice Network. 
"They have been for the community from day one," Pendleton said. "Passing out school supplies, helping families with personal issues, also giving back to the community. Racial Justice Network is a Grassroots organization that a Rainbow Coalition of people runs and run it well. They help families purchase houses, help families in need, [find] food, you name it. They also help individuals dealing with court matters. These are the organizations and roots that we must continue to support, stand with them in solidarity and make sure that we push the envelope for so that no one else will try to write our narrative."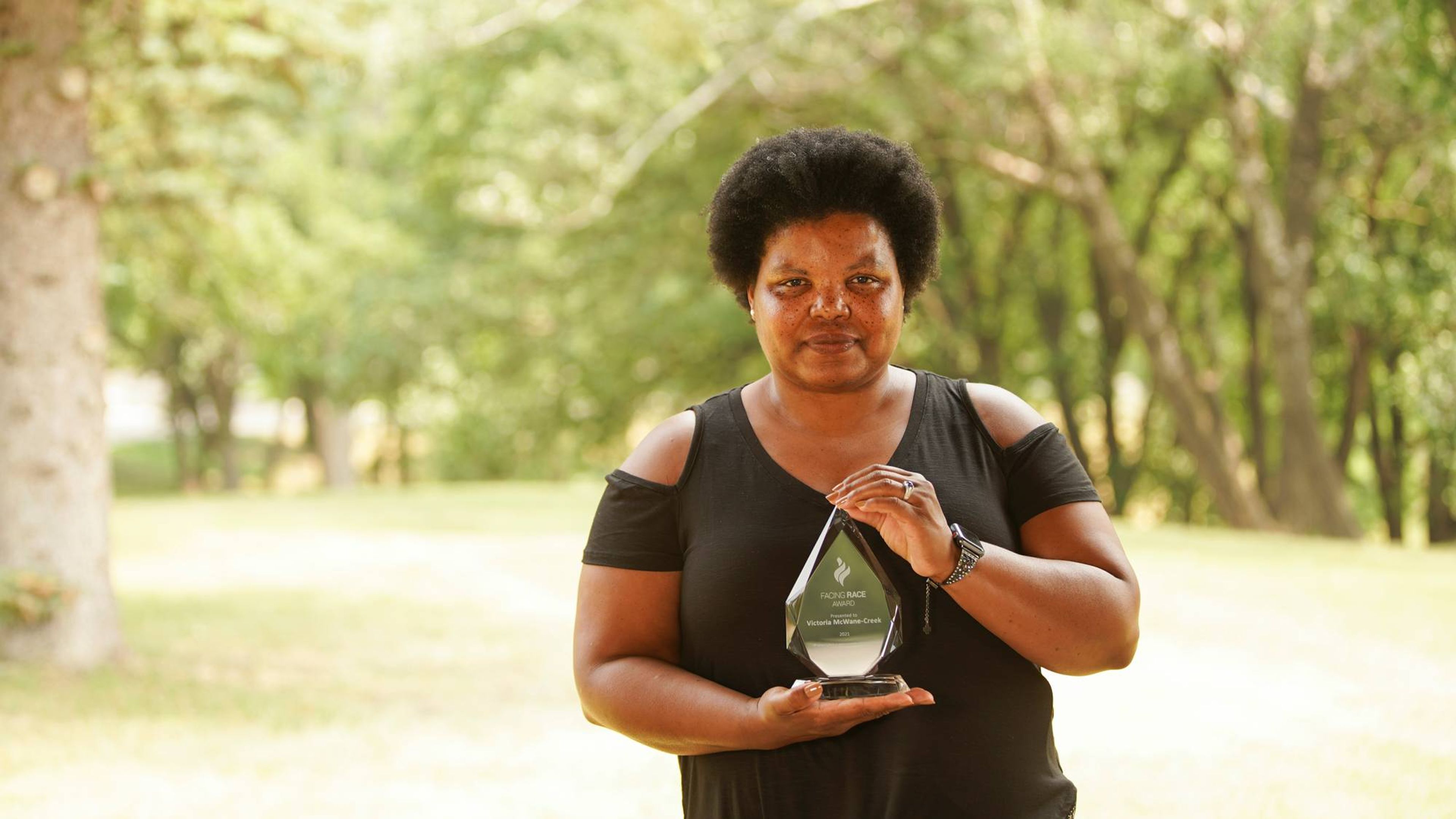 An avid lover of nature, Victoria McWane-Creek loves her home in Fergus Falls; a town in Minnesota, lush with trees and abundant with bodies of water. But she says she wants to help build a more just and equitable community by having conversations about race in Fergus Falls.
"This is an area where there is deep denial around the fact that racism happens, and a lot of that is because people aren't talking and sharing about experiences," she said. 
McWane-Creek is the lead facilitator for Respectful Conversations and serves on the City of Fergus Falls Human Rights Commission, Mahube-Otwa Community Action Partnership Board and the Youth Advisory Council of the Workforce Area Board. 
"This has been a humbling experience and such an amazing honor," she said. "Right now, I am leaning towards granting the award to Organization 4 Full Participation. I founded Organization 4 Full Participation to create the conditions and to provide opportunities for the community to engage in essential community building work that results in the radical inclusiveness that leads to more equitable outcomes in a Fergus Falls that works for all."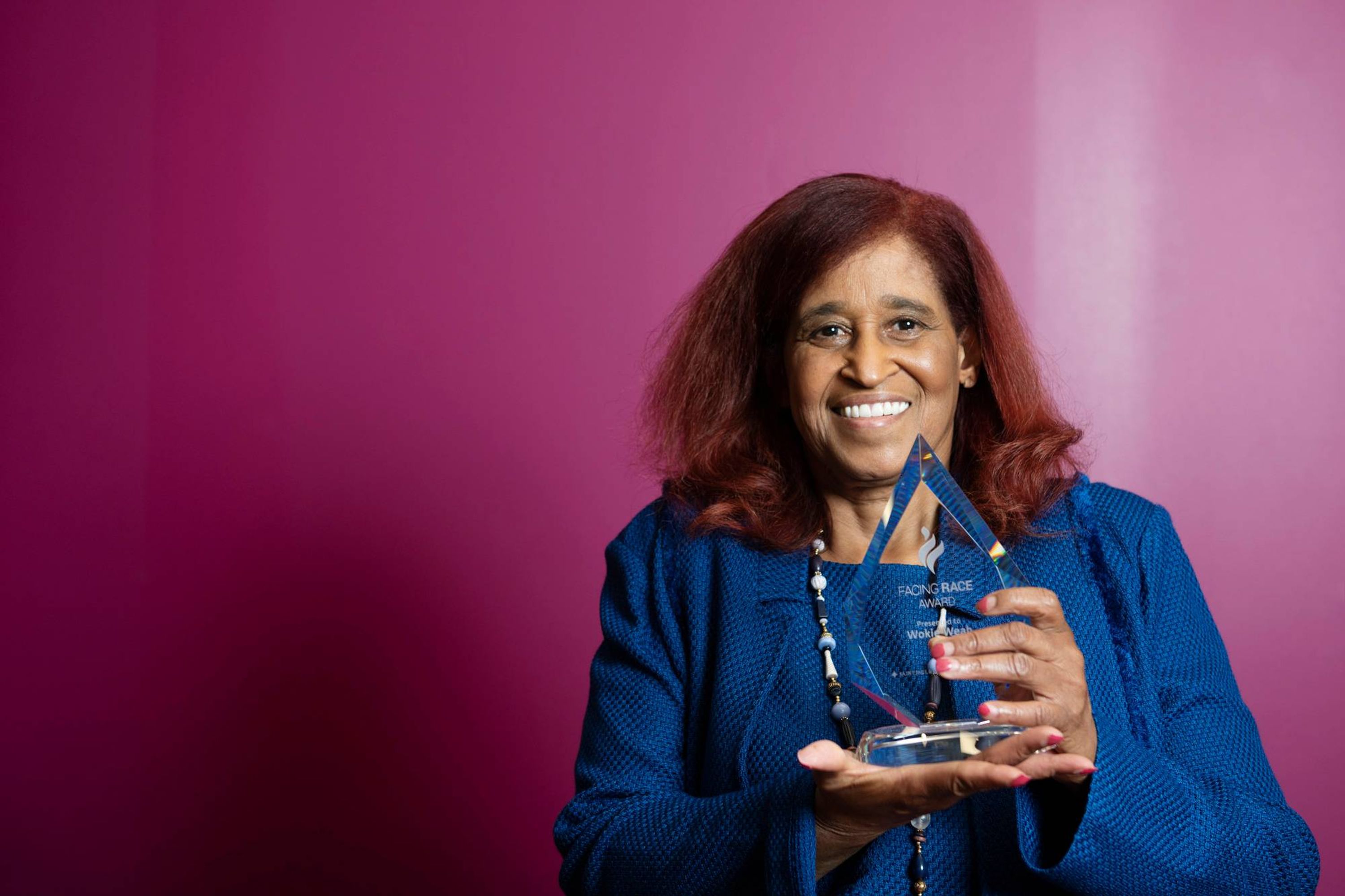 Wokie Weah has centered her work around the empowering youth her entire career. She is the President of Youthprise, a nonprofit that is dedicated to increasing equity with and for Minnesota's Indigenous, low-income and racially diverse youth. The organization has granted more than $30 million to youth initiatives and supports more than 100 youth-serving organizations through training and technical assistance. 
"I believe that young people should be at the table when it comes to things that concern them," she said. "Their say so is important. So, it's important to have them design what that future looks like."
Weah is giving her grant to Youthprise. 
"You cannot fight something as insidious as racism unless you go on the offense, disrupt with intention, and lean on young people to come up with solutions to issues impacting them. Youthprise is my non-profit of choice to pay it forward. Make no mistake, the organization has the tools, weapons, courage and creativity to win"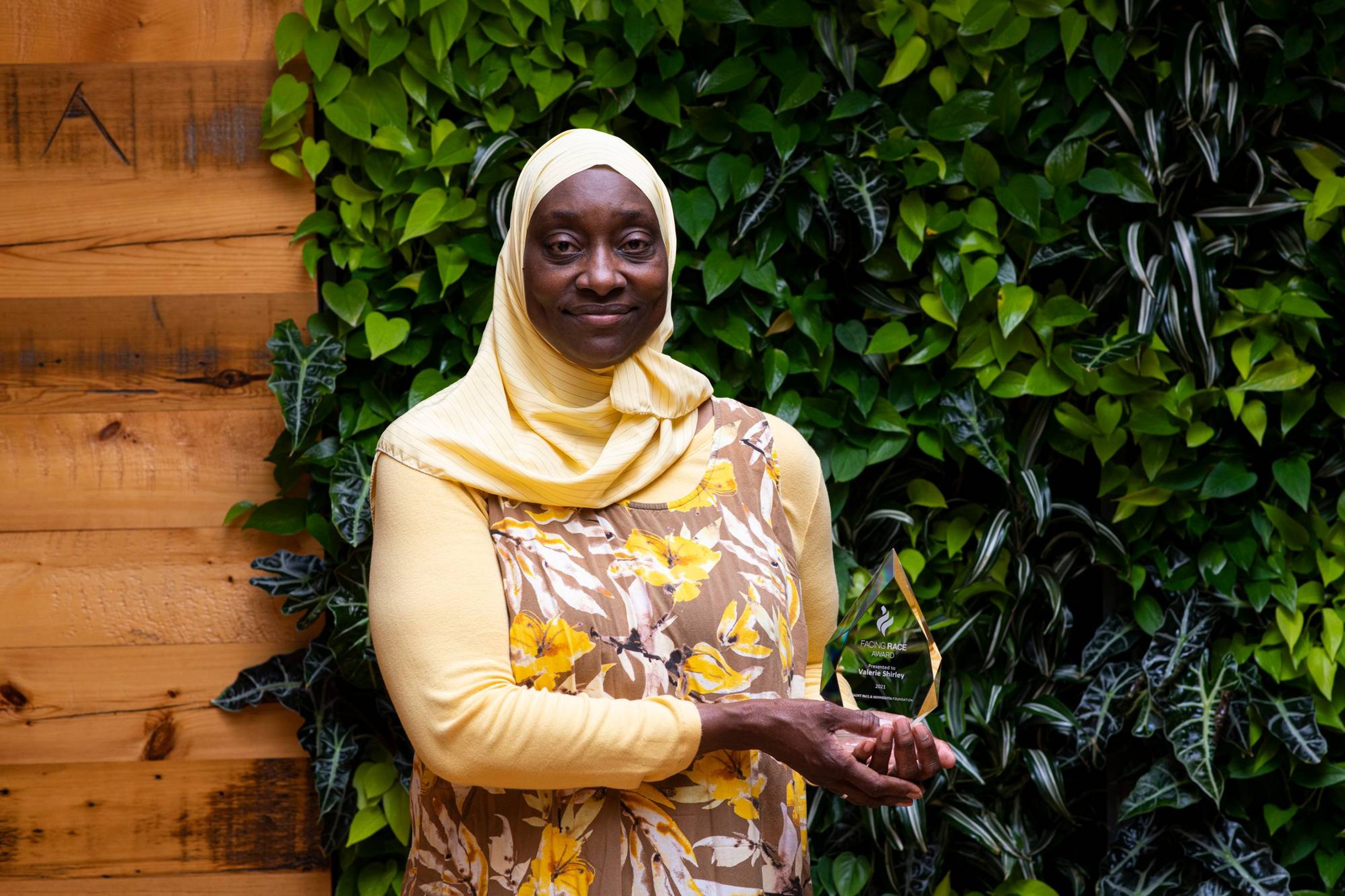 When her son was five months old, he became deaf from meningitis. Self-described as a "system dismantler," Valerie Shirley noticed a lack of resources and support for deaf Muslims and immigrants. 
She decided to form the Minnesota Deaf Muslim Community, a nonprofit committed to advocating for greater access for the deaf, deaf plus and hard of hearing community. In her disability justice work, Shirley's goal is to have American Sign Language interpreters at prayer services in mosques across Minnesota. 
Shirley did not respond with a statement regarding the organization she wishes to pay it forward to before the publishing of this story, but one thing is sure, "I want to see a better world for my children and my grandchildren," she said.
This awards were broadcast on Sunday, Oct. 24 at 7 p.m. from Indigenous Roots Cultural Arts Center in Saint Paul, an organization dedicated to creating opportunities for Black, brown and Indigenous peoples.  
There were additional performances by Hmong-American writer Kao Kalia Yang and Ujamaa Music Group.
Watch the ceremony and read more about the awards here.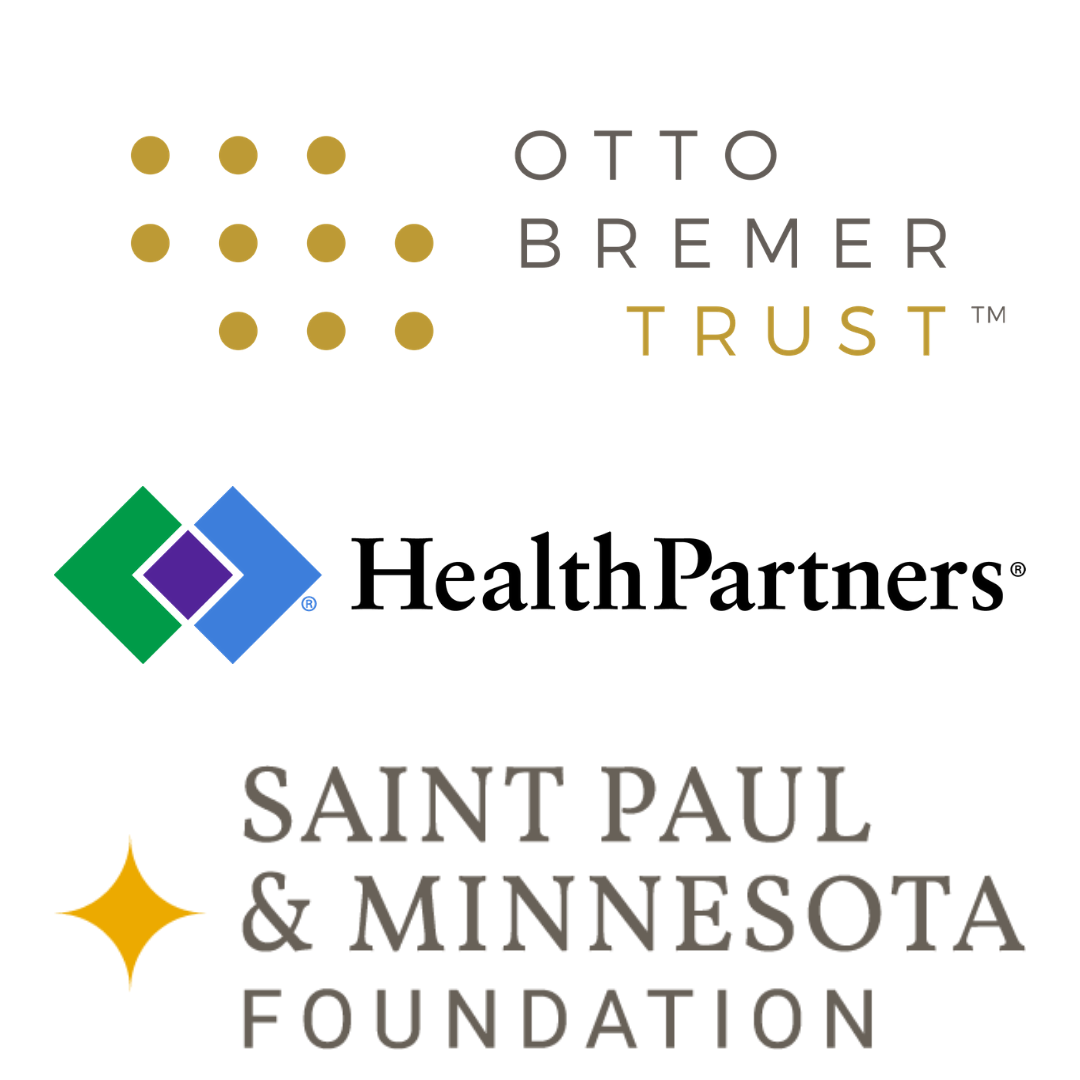 The Racism Unveiled digital storytelling project is funded by grants from the Otto Bremer Trust, HealthPartners and the Saint Paul & Minnesota Foundation.
Racial gatekeeping often prevents kids of color from experiencing equine sports and the great outdoors. But the organization CREW Urban Youth Equestrians seeks to shift the narrative by giving BIPOC kids the opportunity to work with rescue horses. Along the way, they learn about mental health and awareness of others, and they develop confidence in their own voices.
The Centers for Disease Control collected race and ethnicity data on 83% of all COVID-related deaths, as of August 25, 2021. Of that, 1 in 4 were 65 and older BIPOC, according to a Next Avenue analysis of the data. There are a slew of reasons why older BIPOC Americans have been the most vulnerable in the wake of the COVID-19 pandemic – and Data Reporter Kyeland Jackson examines the country's longstanding inequities in health care.
Writer Crown Shepherd's mission is clear: She aims to uplift Minnesota's Black community amid the turmoil of the last year-and-a-half. Almost by accident, she and some friends started giving away her children's book, Black Boy, Black Boy, at demonstrations around the Twin Cities. The result? One child at a time, she's showing them what's possible – and bringing a lot of joy in the process.