Does your neighborhood affect your eating habits?  
"THE ACCESS THEY DESERVE"
What are the restaurants like in your neighborhood? Are you able to walk somewhere to buy fresh produce? What kinds of foods are for sale at the store that's near your home?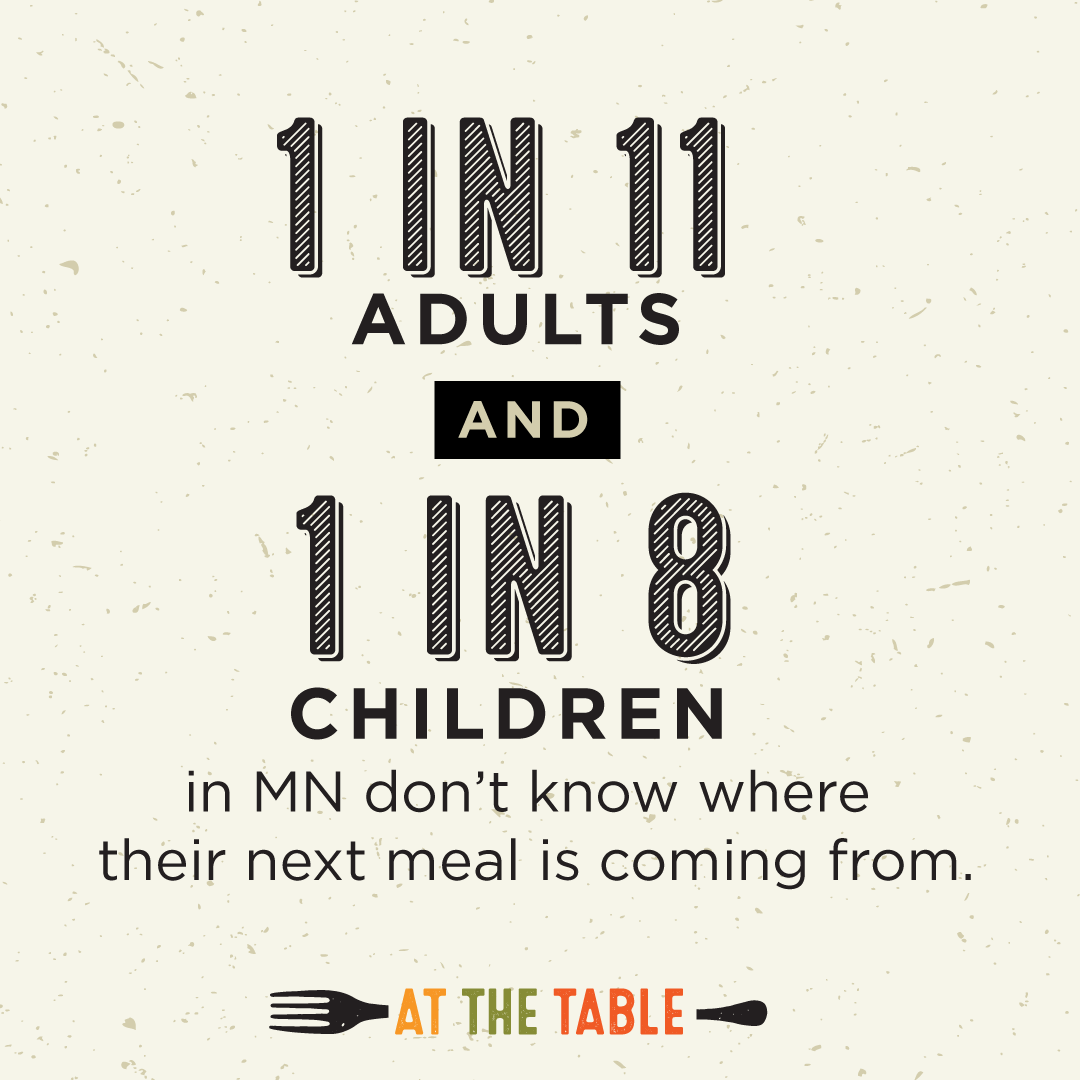 "Looking at the food environments in certain neighborhoods can tell you a lot about health outcomes and a lot about the investments that we're making in those areas," says Sophia Lenarz-Coy of The Food Group. "And there are just neighborhoods that simply don't have the access that they deserve."
For those without transportation, for example, food options may be limited to stores available within walking (and carrying) distance, or along public transportation routes. And in Minnesota, a person's zip code can reveal a lot, including a person's income level, their access to health care and healthy food, as well as their race.
"Where people live, in which community they reside, and their ability to access healthy, fresh, nutritious food absolutely contributes to their eating habits," says Ho Nguyen of The Food Group. "Depending on where you live, what your zip code is, that often has direct ties to one's racial identity."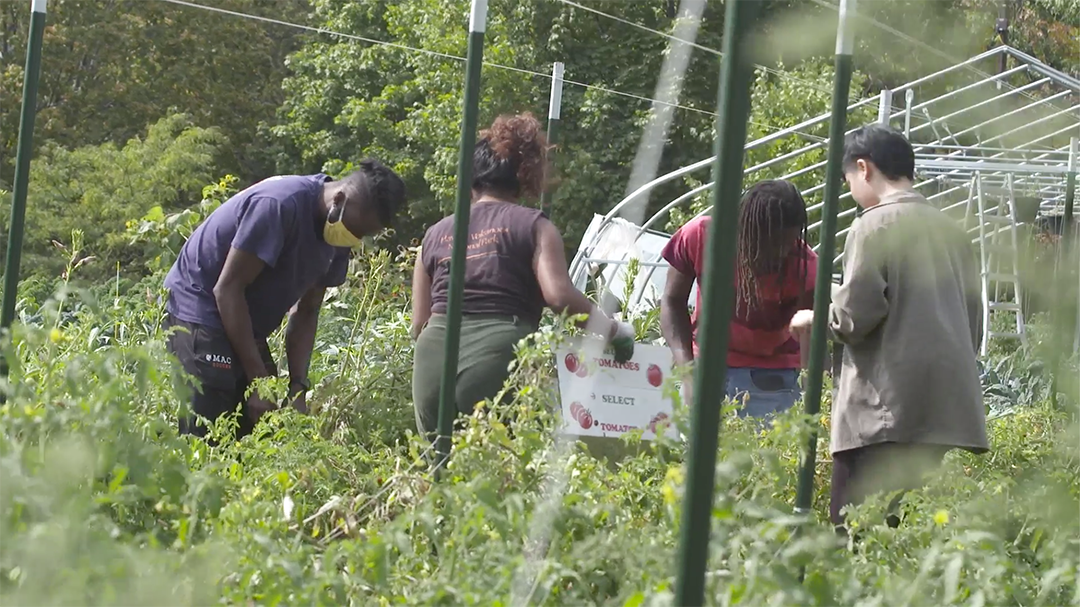 According to the Blue Cross Blue Shield Center for Prevention, many leading chronic health conditions have direct links to what we eat – and what we eat has direct links to accessibility, availability and affordability of healthy foods.
COMMUNITY-BASED SOLUTIONS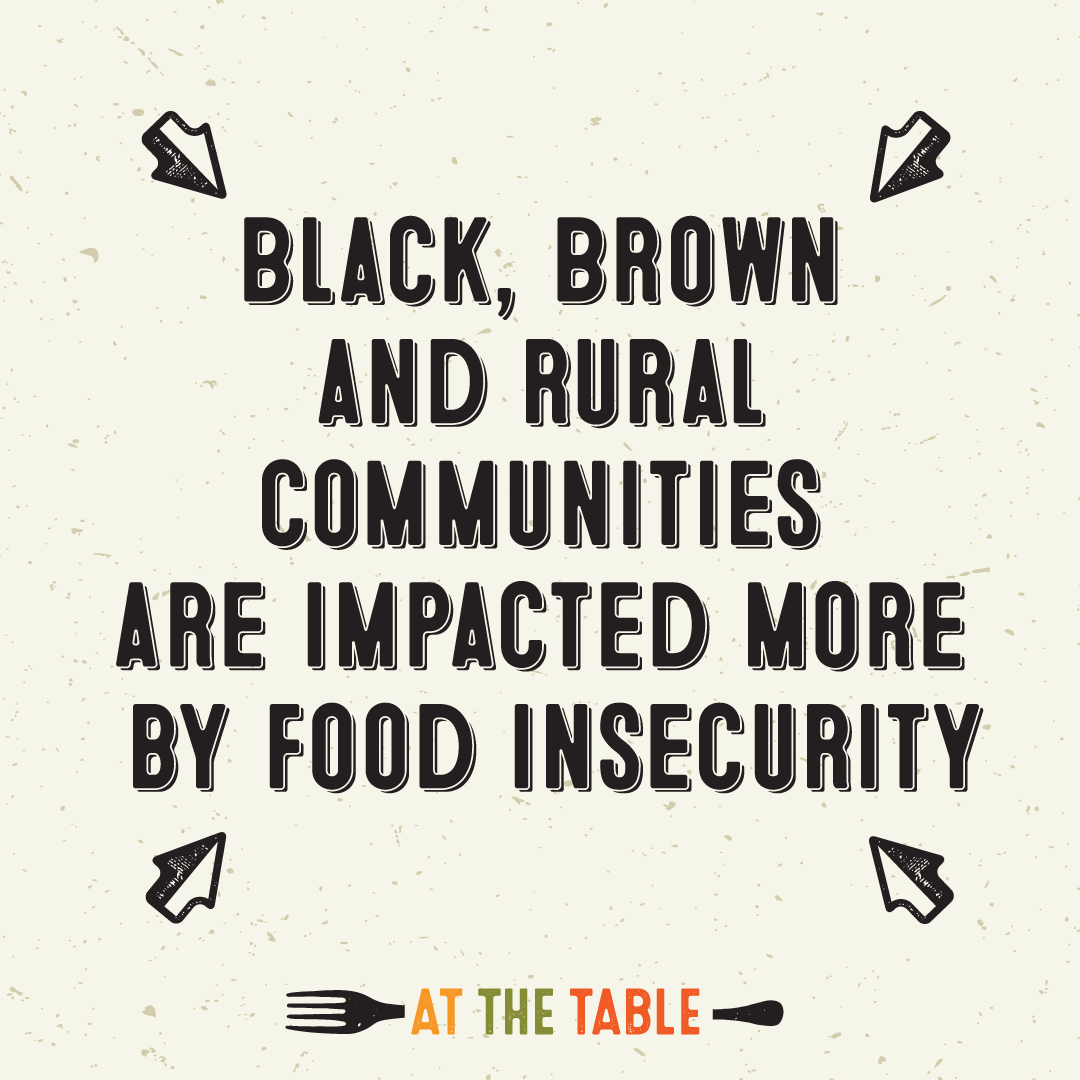 "More Black and brown communities are food insecure [than white communities]," says Adair Mosley of Pillsbury United Communities. "In addition, rural areas are also experiencing a disproportionate kind of impact around food access."
Communities experiencing food access issues often experience it for different reasons: Lack of community investment, lack of infrastructure. and lack of options can all contribute. Because each community is unique, each community requires a unique response.
Pillsbury United Farms has created its own innovative approach to food access: a bicycle-delivery produce distribution program. Food grown on the farm is delivered by bicycles, operated by youth experiencing homelessness. Pillsbury United Farms pays the teens and young adults to deliver fresh, healthy produce to community members in need at North Market. The program helps provide jobs and produce where both are needed. This solution may not work in rural areas, however, where the distances between where food is grown and sold may be prohibitive.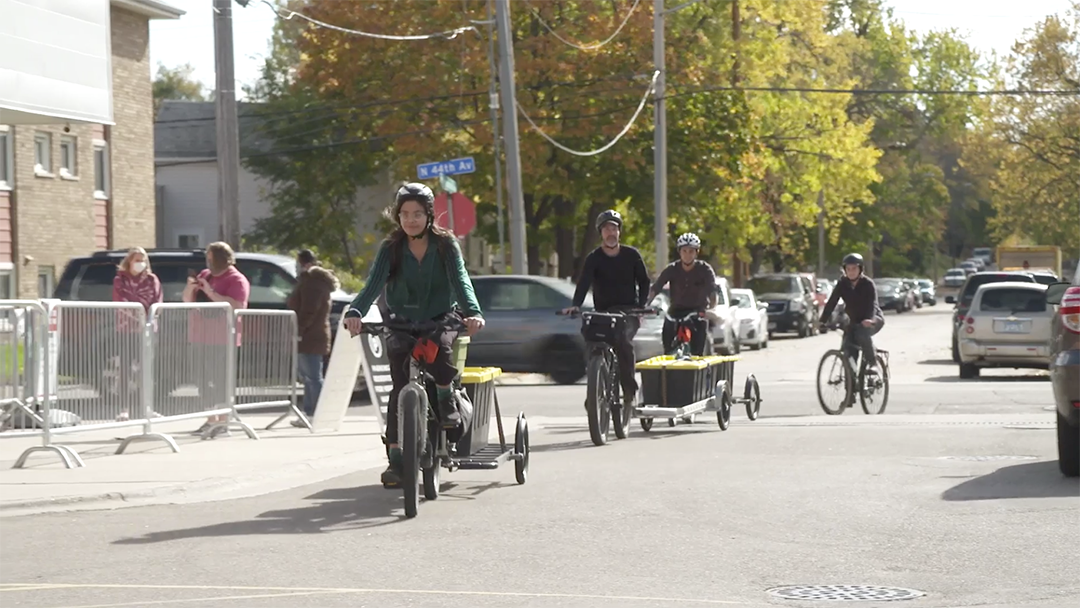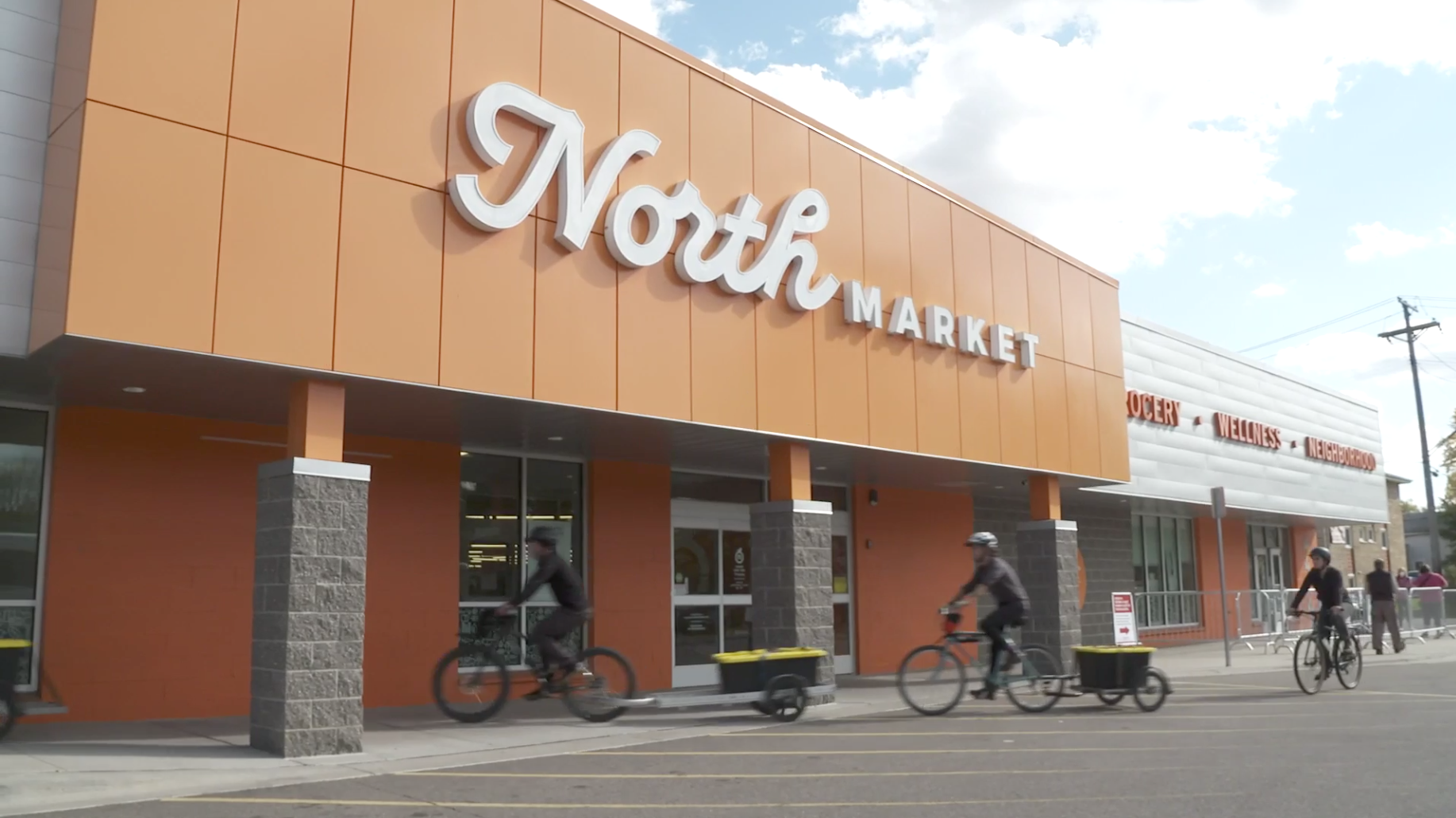 Financial incentives for grocers and other food service organizations may also help, but such solutions will likely take change at the policy-level. Mosley's hope for any community hoping to change its foodscape, however, is for that community to take the lead in its own development.
"Food access is really prioritizing and centering the aspirations of community, rooting the work in justice," says Mosley, "and so I'm hoping that we will see more intentional investment that prioritizes and centralizes community voice, and that they are the owners of new development that comes into communities."
This story is part of the Twin Cities PBS original series At The Table, which examines social and systemic issues within our food environment. Funding provided by the Cargill Foundation.
Hunger takes many forms in Minnesota: Parents skip meals so their children can eat, they water down milk so there's enough to go around or they make soup out of ketchup packets. But when it comes to how we talk about the lack of steady access to fresh, healthy foods, buzz words abound – food deserts, food swamps, food access. So what does the term "food insecurity" mean in Minnesota?
Wondering what kind of good work is unfolding to tackle food justice across the country? Check out the efforts led by these three change-makers who seek out ways to promote ancestral connection and spirituality through agricultural projects.
George Floyd's police killing has brought together communities in a show of resilience – but it's also revealed deep-seated racial inequities in access to healthy food now that the Lake Street area, where many grocery stores were damaged or destroyed, has become a food desert. Almanac reporter Kyeland Jackson examines how that lack of food access is actually rooted in racism-charged issues related to access to jobs and opportunities to build wealth.