Story published: January 29, 2021
Benjamin Hugus, owner of Ursa Minor Brewing in Duluth, Minn., said he's had to reinvent his brewery from a business focused on bringing people together during a nearly year-long pandemic. Over the course of a turbulent 2020, he has also been forced to operate under severe restrictions, including a four-week ban on indoor service in December. But this artisanal maker did what he does best: He got creative.
"It feels like every two weeks there's something new. And the change and dodging and weaving to continue to innovate and survive has been difficult," Hugus said recently.
But in just a short amount of time, Ursa Minor was faced with having to throw out its business model. The business opened in a hot brewery scene in Duluth's Lincoln Park Craft District in 2018. It joined about 10 breweries and cider houses that have helped to revive prosperity and seed a maker culture in what is also sometimes referred to as the city's "west end."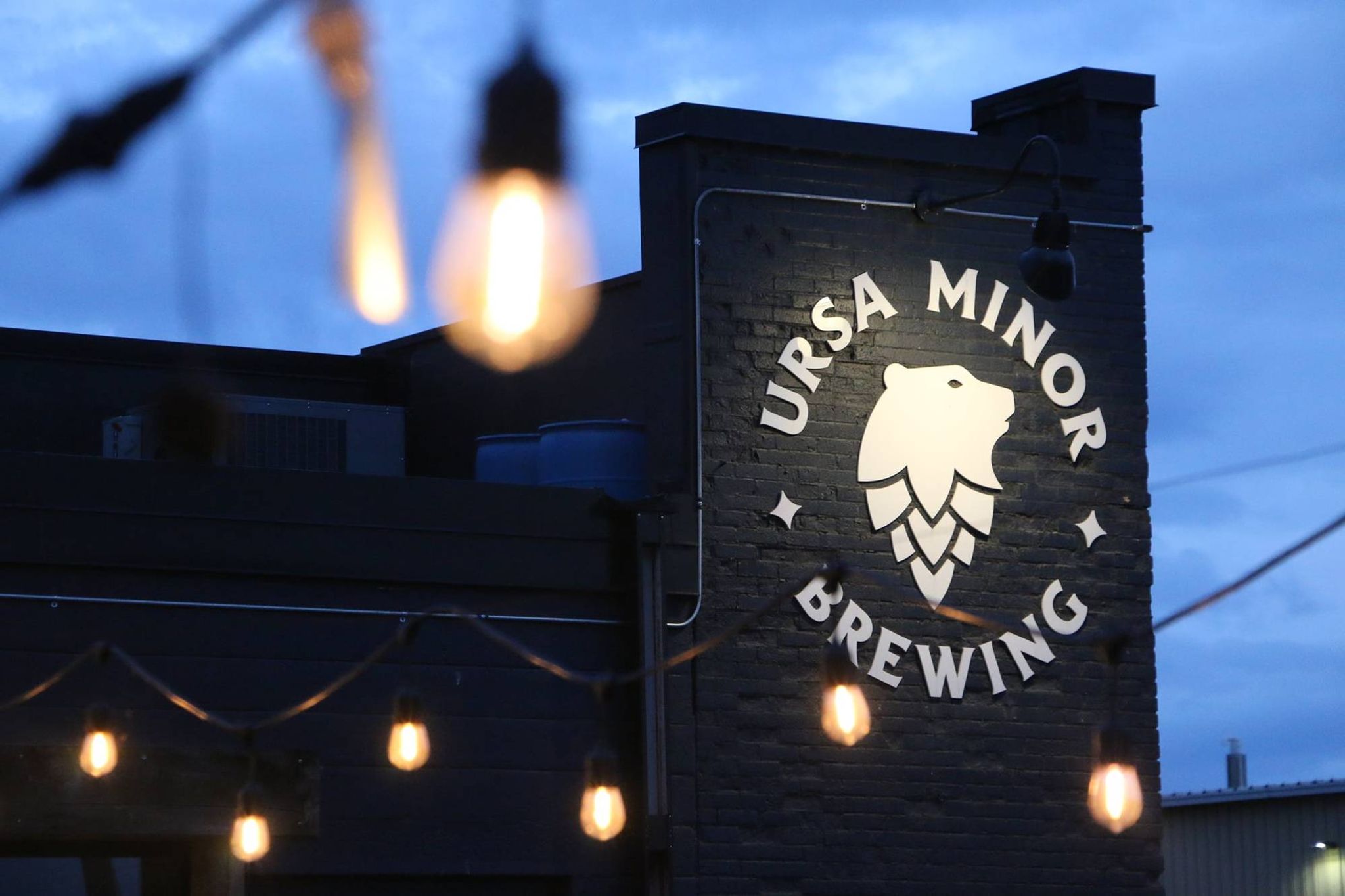 And while not all the breweries and cider houses in the district were created equal - for example, some focus more on distribution and wholesale sales, others on serving customers in person - they've all been hit by the unforeseen consequences of a lengthy viral pandemic in their own way.
Hugus said that, to survive it, they have had to rely on each other. Because state restrictions only allowed breweries to sell 750-milliliter cans or "crowlers" and 64-ounce growlers for takeaway from taprooms, that put a premium on those larger-sized crowler cans. When the manufacturer that made them couldn't keep up with subsequent demand, smaller-sized breweries became reliant on each other for limited materials. Fortunately, Hugus said the craft brewing industry is tight-knit and willing to share materials to help its competitor-friends.
"It was scary that our entire business was built at that point on curbside," Hugus said, recalling a time when his business was down to its last few hundred cans.
Because of the new realities of operating a brewery in a pandemic, he saw his own staff numbers cut in half at one point. He said they had a brainstorm on how they could survive while retaining as many jobs as possible. One shift has been to focus on larger-scale production and expanding their wholesale accounts beyond Duluth. They now have cans being delivered in the Twin Cities.
Another pivot has been to open an online retail store. Hugus said the brewery didn't even have one before the pandemic. Within 72 hours of the initial shut-down last year, a staff member created an online store, hawking Ursa Minor-branded gear, from a selection of the requisite t-shirts to the more surprising hammock.
Sometimes it's meant giving back to others less agile. Hugus said they bought back beer they had sold to restaurants that had seen their sales plummet, a long-term strategy to help other businesses survive. In turn, those businesses might one day resume purchasing from them.
"A dollar spent in this community, we hire other businesses for other things we do, that are also local, so those dollars stay here," he said.
Another solution aimed at giving back is a fundraiser to support a local music academy that supports area musicians. The brewery plans to donate 100% of the proceeds of a special strawberry sour beer. A four-hour livestream fundraising concert event headlined by One Less Guest was also planned for January 30, 2021.
Hugus said his business has been forever changed by the pandemic. One pandemic hack - curbside pickup - will probably be here to stay.
He can already envision the phone calls far into the future. "'Do you do curbside? We're just driving through.' That will be a thing," he said.
Fun fact: MN ranks 13th in the nation in craft breweries per capita. One Greater Minnesota reporter Kaomi Goetz recently discovered that some of the greatest opportunities for opening a brewery exist outside the metro. Discover how "Taprooms Bring New Life to Greater Minnesota."
Standing at one end of the Smith Street Bridge, dubbed the "High Bridge," is Waldmann Brewery, a place where past and present collide. A recent renovation has returned the establishment – the oldest surviving commercial building in the Twin Cities – to its former, candlelit glory.
Minnesota is known for its harsh winters. But wine? Not so much. Despite the state's cold weather, a lot has been happening in the local wine scene lately, thanks in large part to cold-hardy grapes developed in Minnesota. Those grapes – and the wine they produce – are starting to gain some international attention. Kaomi Goetz discovers more about the state's burgeoning wine scene.