Is Minnesota the next wine country?
Minnesota is known for its harsh winters. But wine? Not so much. Despite the state's cold weather, a lot has been happening in the local wine scene lately, thanks in large part to cold-hardy grapes developed in Minnesota. Those grapes - and the wine they produce - are starting to gain some international attention.
On a sunny, clear October day, Isaac Savaryn feverishly cuts red, plump grapes from their vines on his family's estate winery, The Winery at Sovereign Estate, in Waconia, Minn.
"First thing is to taste it. There's a nice cluster right here," he says, stopping to point at some Marquette grapes.
The Marquette variety was developed nearby at the University of Minnesota's Horticulture Research Center in Chaska, Minn. Viticulturists at the center developed a hybrid grape that can withstand the state's frigid temperatures and be more resistant to disease.
Traditionally, grapes grown in Minnesota held a high acid content. That meant it would take a lot of sugar to balance the taste. The result was sweeter wines. But the Marquette grape was different - with a fruit-forward flavor.
"It had the potential to make a very fine red wine… When people ask what makes the best red wine, they think of the best dry red wine, like Bordeaux or Burgundy. When that grape was released and we had the potential to release a grape in that style, it was very attractive," says Ben Banks, the winemaker at Sovereign Estate.
"People are surprised - the perception has lingered for a long time - all the wines here will be sweet. They might be good, but they're not going to be complex," he adds.
Viticulturists at the University of Minnesota Horticulture Research Center have been working to change people's minds. Married couple Jennifer and John Thull are immersed in the science of growing wine grapes in cold temperatures. They are part of a team tasked to breed hybrid wine grapes, searching for new "babies" that have the right blend of cold-hardiness and the ability to make drinkable wine.
"The goal is to get grapes that have decent chemistry. There's some target parameter numbers that go along with good acid and sugar balance for the winemaking," explains John Thull, a researcher in the grape breeding and enology program.
Their latest discovery, the Itasca grape, could become their work's signature hybrid. It beat thousands of other hybrid experiments for researchers to focus on and eventually give it a name.
"It has really great pear flavors, starfruit, melon, it's a little more food-friendly," Jenny Thull describes.
Matt Clark directs the grape breeding and enology program at the university. He says that developing cold-hardy wine grapes has been a significant discovery for the state's agricultural economy. Not only are growers in the state able to cultivate above-the-ground vines, but the economic impact has scaled to $80 million a year.
"We have about 80 farm wineries in the state and, in the late 1990s, there was maybe three. So there's been a huge growth in terms of people getting into this business, growing the grapes and making the wine," he says.
Back at the Sovereign Estate winery, Ben Banks takes the harvested Marquette grapes and pushes them through a machine to de-stem and slightly crush the berries in preparation for fermentation. He throws in wood chips to create more complexity in flavor. The winery is expanding, and he expects that Minnesota wines will only grow in popularity.
The Minnesota Grape Growers' Association holds a conference each year to highlight these cold-hardy varieties. The next one will be held, perhaps fittingly, in the middle of winter.
This story was published October 31, 2019.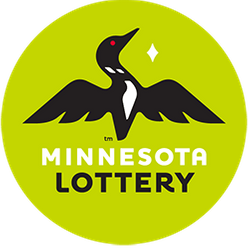 Environmental stories on Almanac are sponsored by the Minnesota State Lottery.