When news of COVID-19's spread started to become more serious, emails slowed to a trickle in Dave Puente's inbox. The Twin Cities-based photographer saw his business opportunities drying up as new rules of social distancing began, but he knew he couldn't hang up his camera. "I was looking at my email inbox and I was scared for the first time. I didn't see any activity," he recalls. "But it was feeling helpless that kind of led me to just being grateful. I knew there was a way I could photograph people to give back and give them a picture, some kind of a distraction from what's going on right now."
So Puente got to work. He reached out to former clients to see if he could stop by and snap a free portrait from a safe distance. Many of those clients jumped at the chance. Puente traveled all over the metro snapping what he calls Porchraits. Spending just a few minutes at each home, Puente found that he connected with his subjects quickly, even from 20 feet away.
In a matter of weeks, the coronavirus crisis has upended our lives in ways we never would have imagined. Between trying to answer shape-shifting questions about pregnancy in a time of COVID-19 to finding the "social" in social distancing, our collection of stories Coronavirus in Minnesota hones in on the impact the virus is having on this place we all call home.
"I needed this just as much as anybody else needed this, and for me to get out and just ignore the lack of business or my concerns and just be normal and be connecting with people has meant so much to me," he says. "It's just a curious kid somewhere inside me that wants to meet people and do something nice for them, and this is how I know how to do it."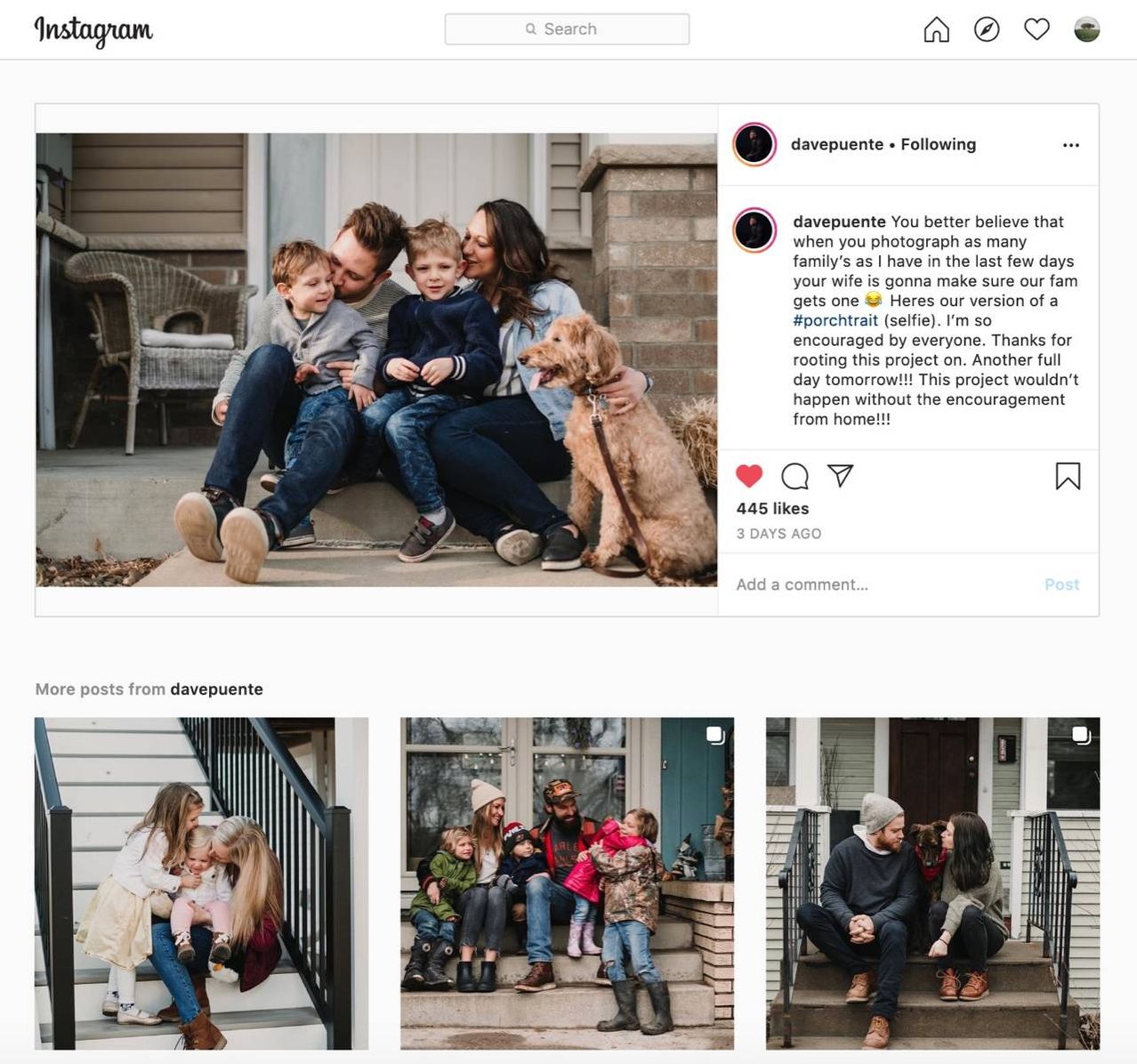 The photographs and stories Puente captured were so meaningful, that he knew he had to share them. Enter Instagram. Puente posted his portraits along with a message from each subject. As soon as the first post went up, the community responded. Within days Puente received hundreds of messages from people who wanted their portrait taken, too. "I think more so today than ever, people are viewing this single photo as an heirloom type of valuable. You can tell this is extremely important for many reasons - therapeutic reasons, historical reasons," Puente adds.
The community response and a supportive family at home inspires Puente. "It's just really been cool to have that blessing from my family and having my wife talk to my kids about what daddy's doing. We've had people leave us flowers and cards at our home, so my family has also been on the recipient side, too."
When he envisions how the Portchraits project might evolve, he begins to dream big. "As I continue to do this, I'm finding there could be a greater purpose. I want this to have a charitable component. Everybody is expressing they want to give in some way. I think that's going to be the future of this. Not right now, during COVID, but maybe after that. Maybe it'll be these free portraits - one picture, one mission to give to a specific organization."
For now, Puente hopes to keep taking his Porchraits, as long as he's able to safely shoot the photographs at an appropriate distance. He also has a backlog of dozens of photos from the project lined up, ready to be shared on Instagram each day, and he hopes the posts continue to connect and inspire the community.
"I hope this is just a reminder that what you have is extremely valuable to somebody. I would have everybody challenge themselves and look into themselves, look at their own life and their own skills and ask what's a simple thing you can do for your neighbor today?"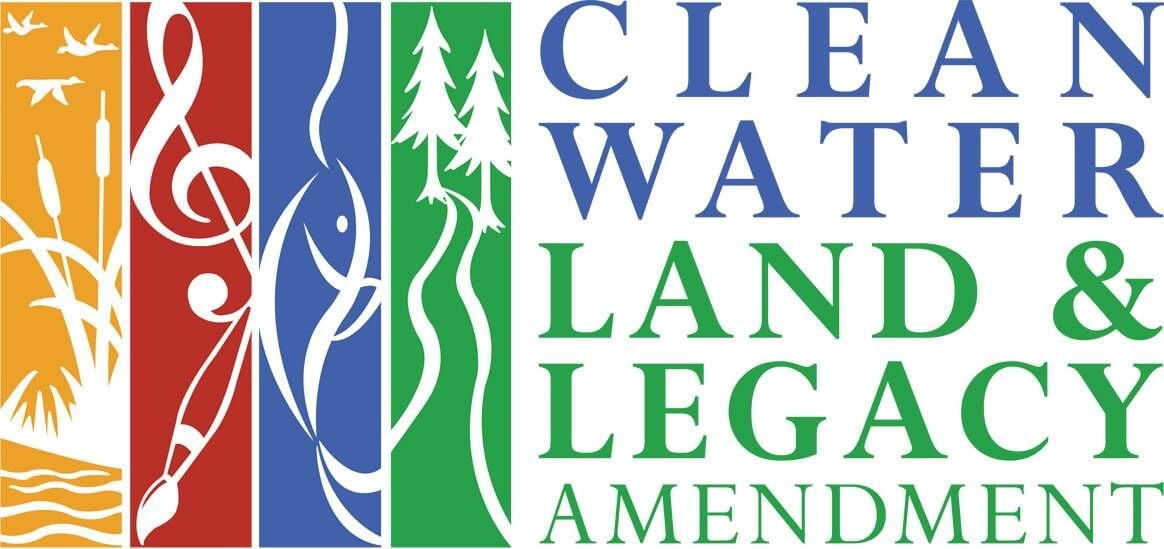 This story is made possible by the Arts and Cultural Heritage Fund and the citizens of Minnesota.
Like so many Minnesotans, Twin Cities PBS Producer Luke Heikkila found himself suddenly camped out at his dining-room-table-turned-desk after a work-from-home mandate. But then he realized something: His neighbors were spending a lot of time outside. So he decided to check in with them to see how they're faring in this time of COVID-19.
Star Tribune photographer Carlos Gonzalez may capture extraordinary sports images that practically ripple with kinetic motion one day, only to shoot the palpable emotion of mourners at a car crash site the next. In a moment without live sports, discover how he captures our highs and our lows.
Minnesota-based photographer Alec Soth almost gave up the creative work that fueled his career. But then a dilapidated house in the country revived his creative energy.