Pregnant in the Time of Coronavirus: How to Have a Digital Pregnancy in a Pandemic
When I thought about my pregnancy a couple of months ago, one of the last adjectives I would have used to describe it was "digital." But here we are living in a pandemic, and all bets are off. While there are so many exciting and important things about pregnancy that have to be altered or missed during this time, there are also some opportunities for "digital" adjustments. Below is a guide in how to make technology work for you during a pandemic.
Editor's Note: As the COVID-19 crisis unfolds in Minnesota, certain details in our stories about the impact of the virus may become outdated within hours, days or weeks of our publication. For the most up-to-date information about the coronavirus in Minnesota, please visit the websites for the Office of Governor Tim Walz and Lt. Governor Peggy Flanagan or the Minnesota Department of Health.
Find Digital Prenatal Care
Many clinics are moving prenatal appointments online. My clinic is now doing half of my appointments virtually during my third trimester, so my doctor will call me via an online video portal instead of seeing me during an in-person office visit. Some care providers are even sending home blood-pressure machines and dopplers to check your and your baby's heartbeats in between clinic visits. These virtual visits do have some perks. For me, that means I don't need to change out of the one pair of sweatpants that still fit me.
Restrictions, however, prevent visitors from accompanying pregnant people during in-person visits, so support partners have to miss out on experiencing ultrasounds, a devastating blow to anyone expecting a new baby. But many providers allow patients to video chat with partners or family members during these appointments so they can digitally experience seeing their baby via ultrasound for the first time.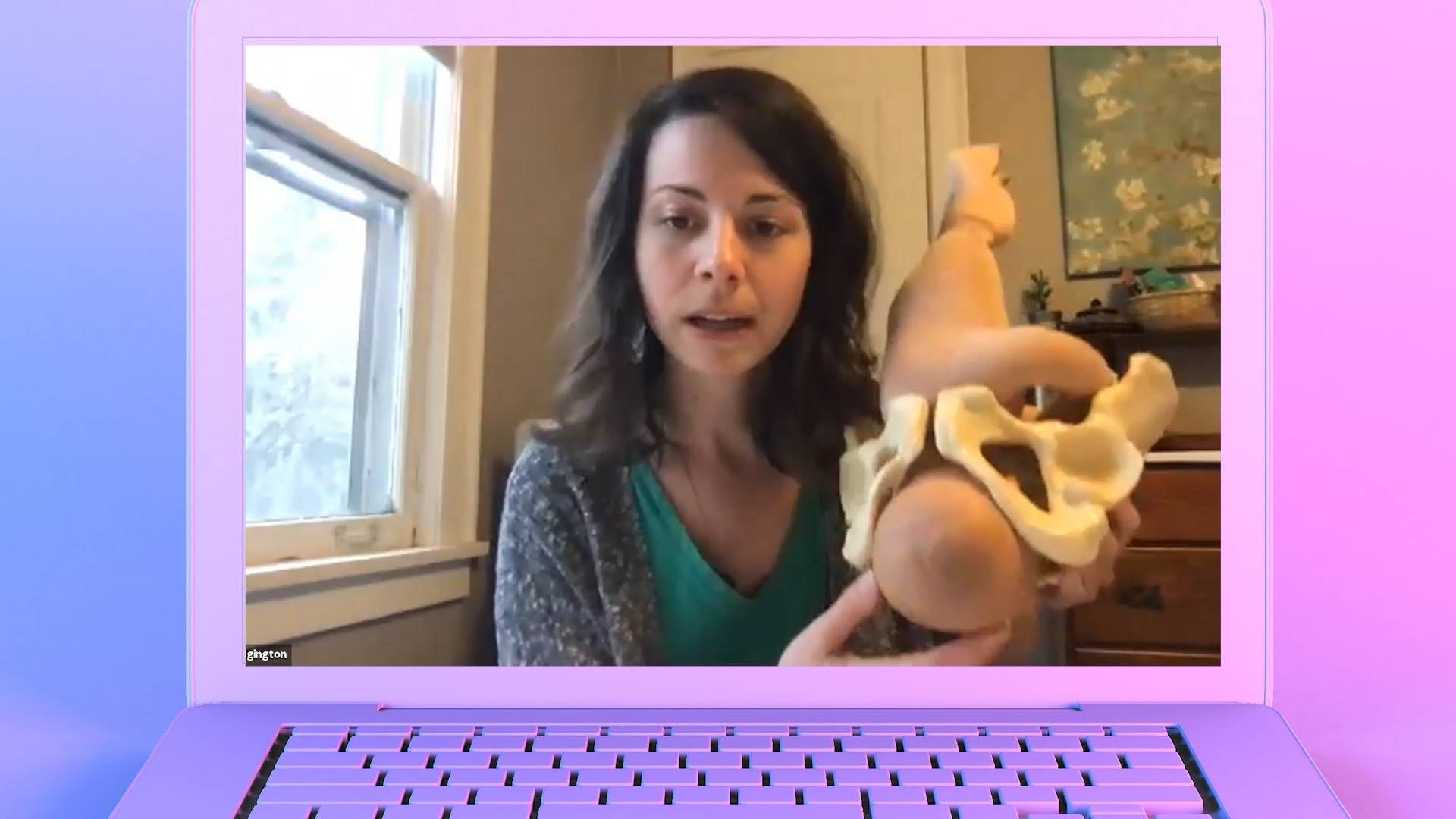 Online Childbirth Education Classes
Childbirth education classes during normal times usually happen in person, either for a full day or spread out over the course of several weeks. They typically cover everything from how to have a healthy pregnancy and birth to postpartum recovery, breastfeeding and early child-rearing techniques. Doula and childbirth educator Megan Edgington, who has moved her birth classes online, says that these classes are still vital despite the challenges of doing them virtually. "If we don't have knowledge going into this process [of pregnancy and birth], we don't know what our options are and we have so many different options," she says. While some activities - practicing birthing poses, for instance - might be a bit more difficult to execute over a computer, digital classes lead to unexpected opportunities to bond and laugh with your partner. Plus, there is still plenty to be learned about the process of childbirth via an online class.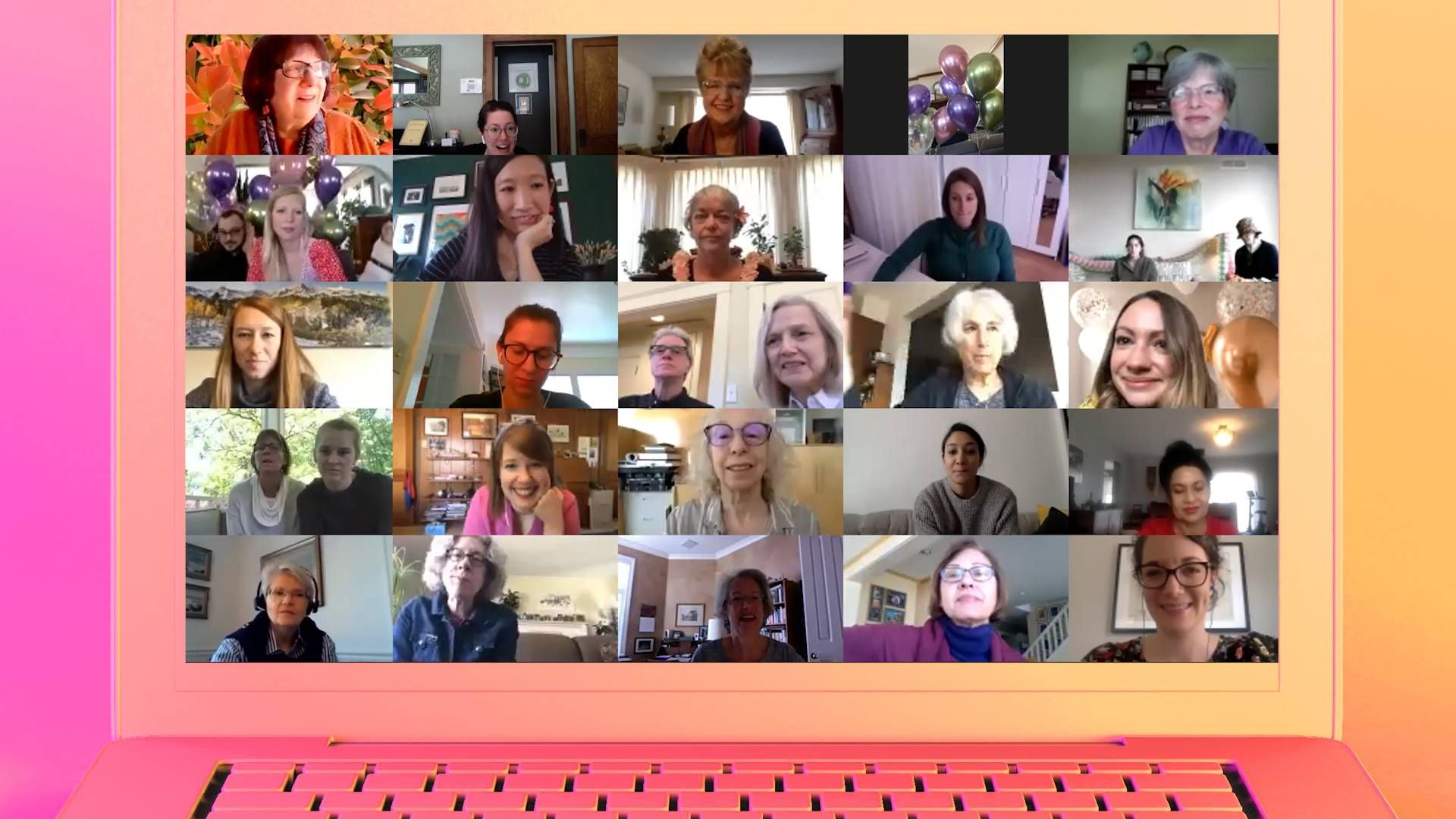 Virtual Baby Showers
When we found out that we could no longer have an in-person baby shower with 30 of our friends and family members, we were resigned to throwing a post-birth party. But then a friend offered to throw me a virtual baby shower over Zoom. At first, I wasn't sure how well it would work to have 40 people on a video conference call, but it turned out to be the nicest, sweetest shower ever, complete with an itinerary that included games, toasts, poetry and songs. Better yet, people from all over the country could join us, so we were able to see more of our loved ones. Balloons and gifts were also dropped off by friends and family before the shower, which made the day all that more festive. We were also able to record the whole thing, so we can someday show our daughter how showered in love she was. In some ways, this shower felt even better than a more traditional one.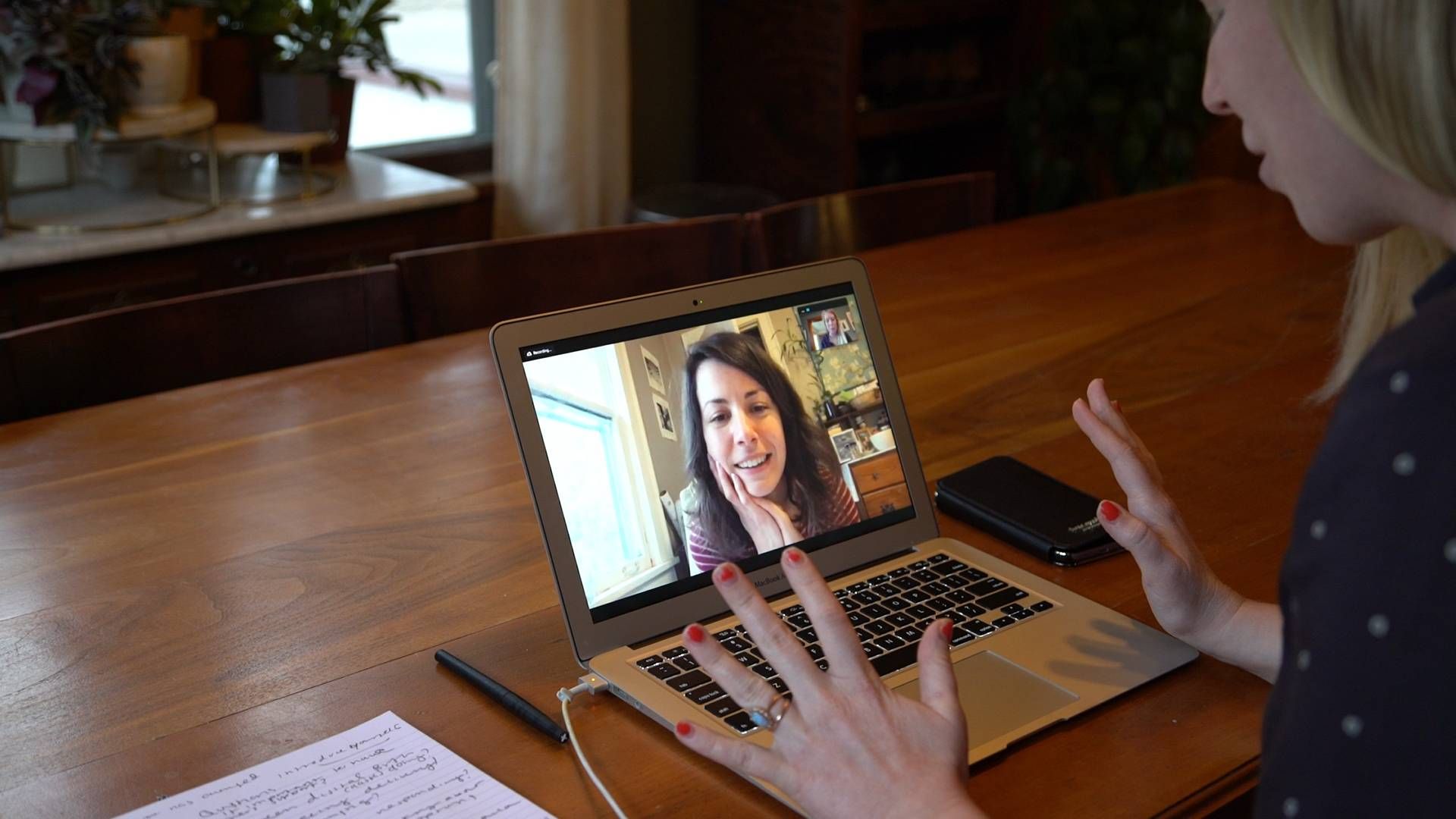 Digital Birth Support
My husband and I had made it a priority very early on to hire a doula (or labor support person) who could be there to "guide" us through labor and delivery (this being our maiden voyage and all). We were pretty devastated to learn that only one support person is now allowed into our hospital with a birthing person. This means that we've had to make a choice: Because we want my husband to be present at the birth of his first child, our doula cannot attend. However, we have talked to our doula about many alternative ways to still have the support we crave during labor. Instead of having her present during the birth, she'll come to our house to assist with early labor before we go to the hospital; and she'll also be available via video conferencing once we arrive. Additionally, other family members can also "attend" the birth and offer support digitally as well. While this option doesn't completely replace having them there in person, we are grateful for the technology that allows us to connect with the people we love most.
A "perfect" or "normal" pregnancy and birth does not exist even in the best of times, so why don't we make the best of a bad situation and go digital?
Music: "Welcome to the World" by Si Kahn and performed by Donald Brunnquell
In you are pregnant and/or looking for resources for pregnant women during this pandemic additional information can be found here:
The World Health Organization (WHO) has a Q&A of Pregnancy, Childbirth and Breastfeeding available here.
Centers for Disease Control and Prevention (CDC) in the United States has a pregnancy/breastfeeding and COVID-19 page here
ACOG Practice Guidelines: The American Congress of Obstetricians and Gynecologists published a practice advisory here.
More from our "Pregnant in the Time of Coronavirus" series here.
Many pregnant people during this time of pandemic have had to make some unexpected decisions about their original birth plans. Meet two women who chose to forgo hospital births for other options that made them feel more comfortable during this uncertain time.
Every day, the headlines surrounding what we do and don't know about COVID-19 seem to shape-shift – and for pregnant women, the simultaneous abundance and lack of information can prove especially vexing. Even though New York City hospitals have now been ordered to allow the presence of one support partner in the delivery room, there was a brief time in which they were banned. Explore one woman't experience of giving birth alone in our "Pregnant in the Time of Coronavirus" series.
Diagnosing and treating patients with the novel coronavirus comes with different challenges for rural and regional healthcare systems located outside major metropolitan areas. One Greater Minnesota reporter Kaomi Goetz interviews Essentia Health's Chief Medical Officer Dr. Peter Henry about the challenges that rural medical facilities face during a pandemic.