Long Lost Episode 1: Look Everywhere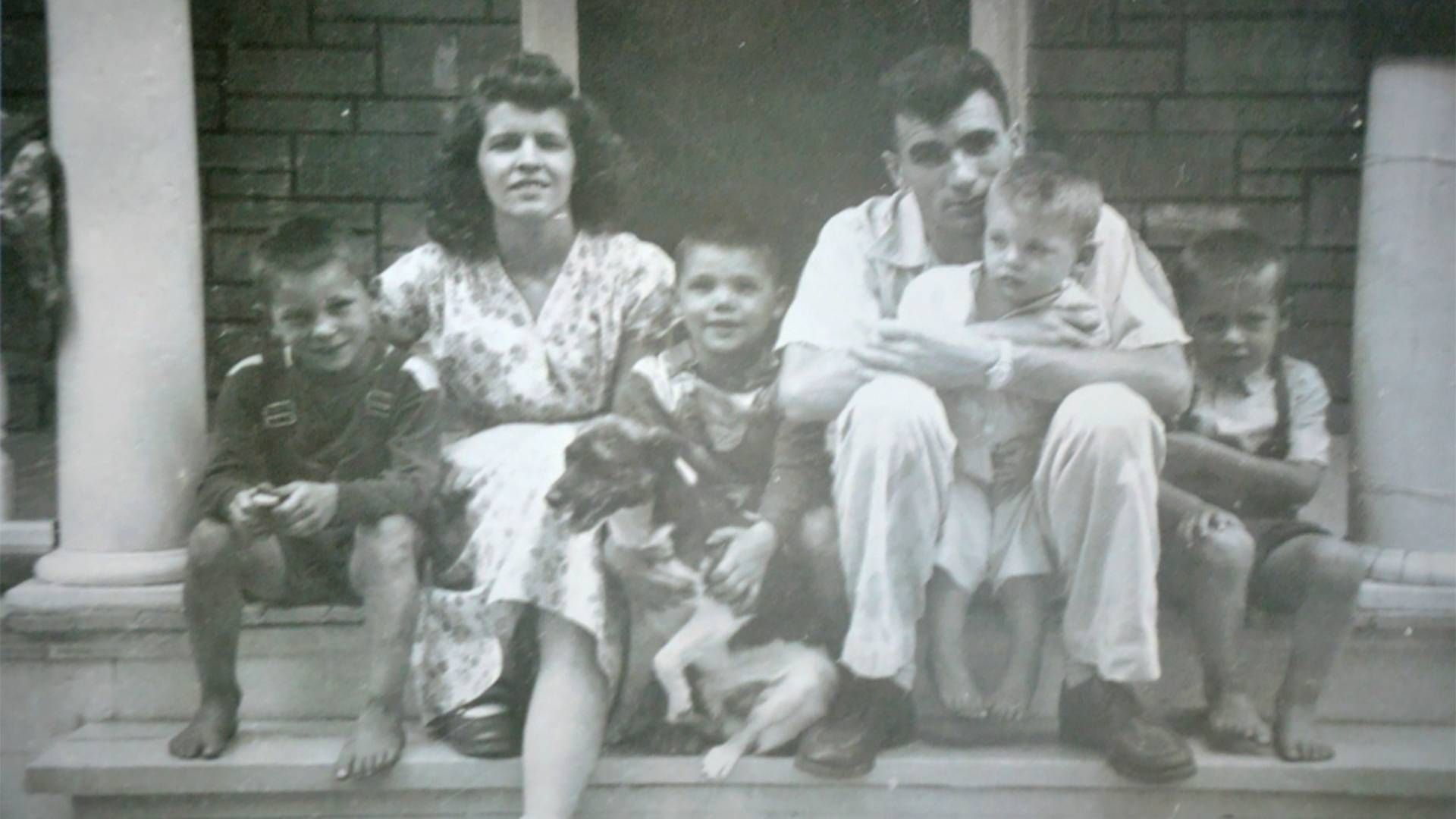 In the premiere episode of Twin Cities PBS' first documentary podcast, author and host Jack El-Hai breaks down what happened on the day in 1951 when three brothers from Minneapolis disappeared and the ensuing search for answers.
The Backstory on the Case Behind Long Lost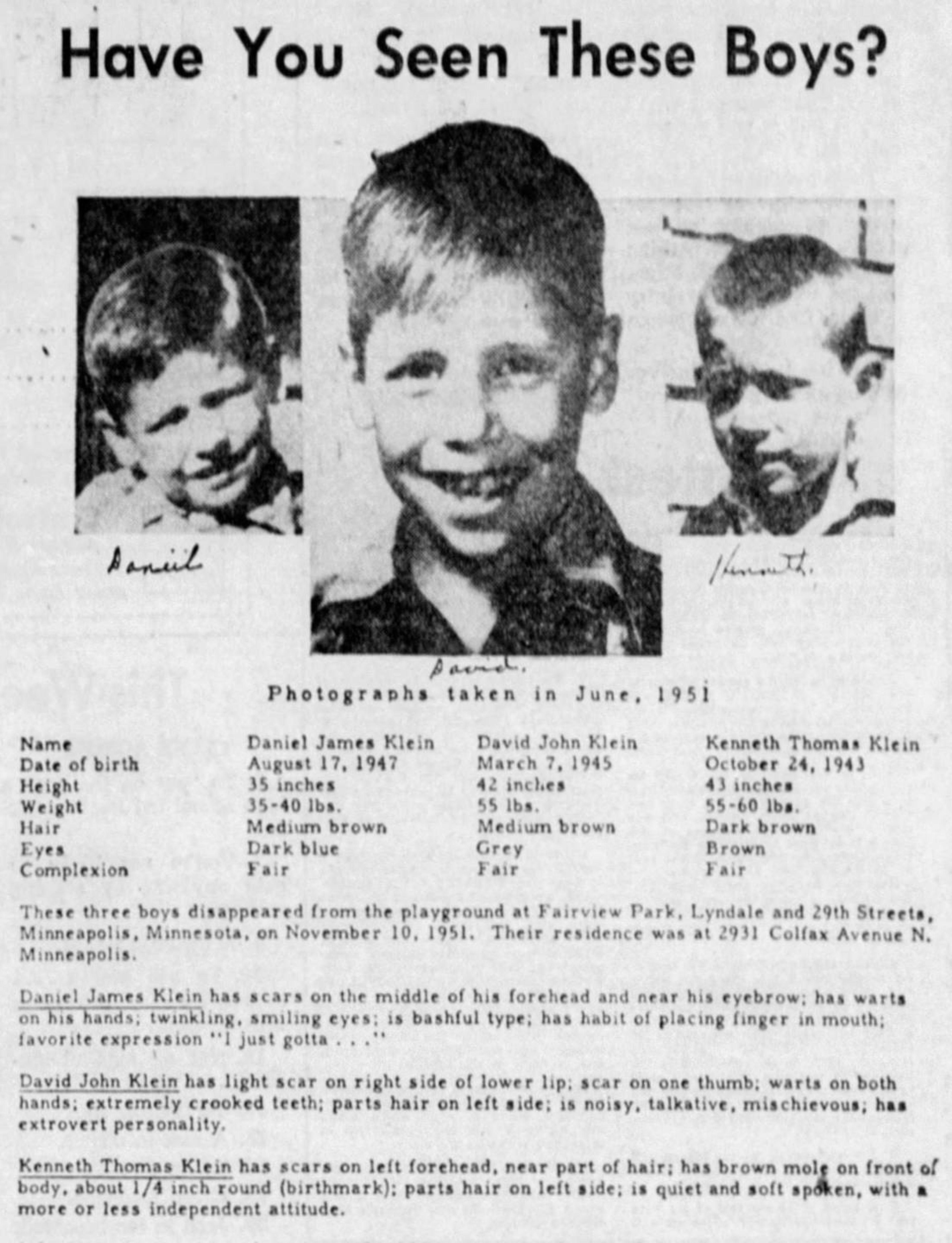 In the newspaper clipping below, Gordon looks up at this father, Kenneth, as the family gets word from the Minneapolis Police about the search effort for the boys. Mother Elizabeth (Betty) Klein anxiously waits to hear the news.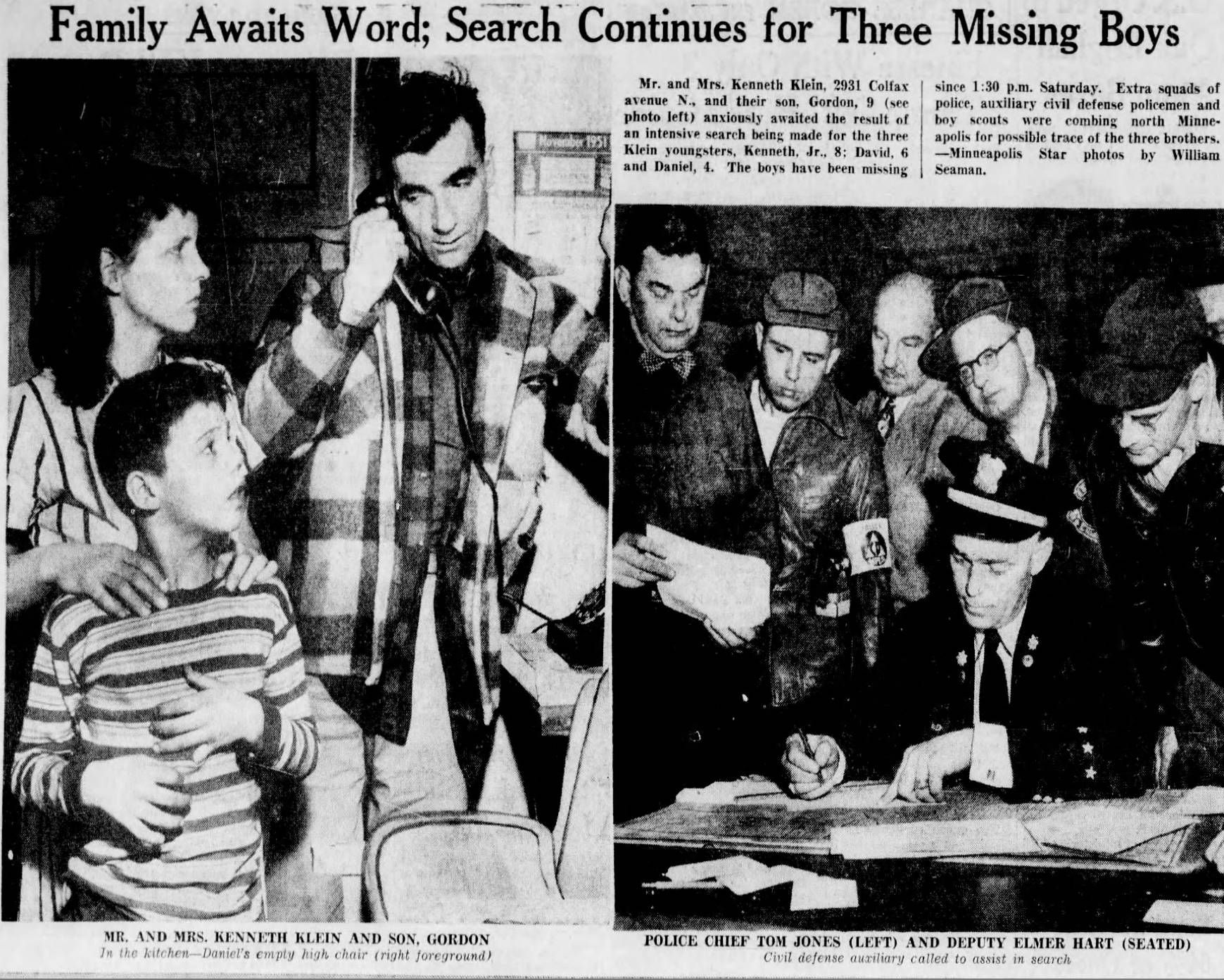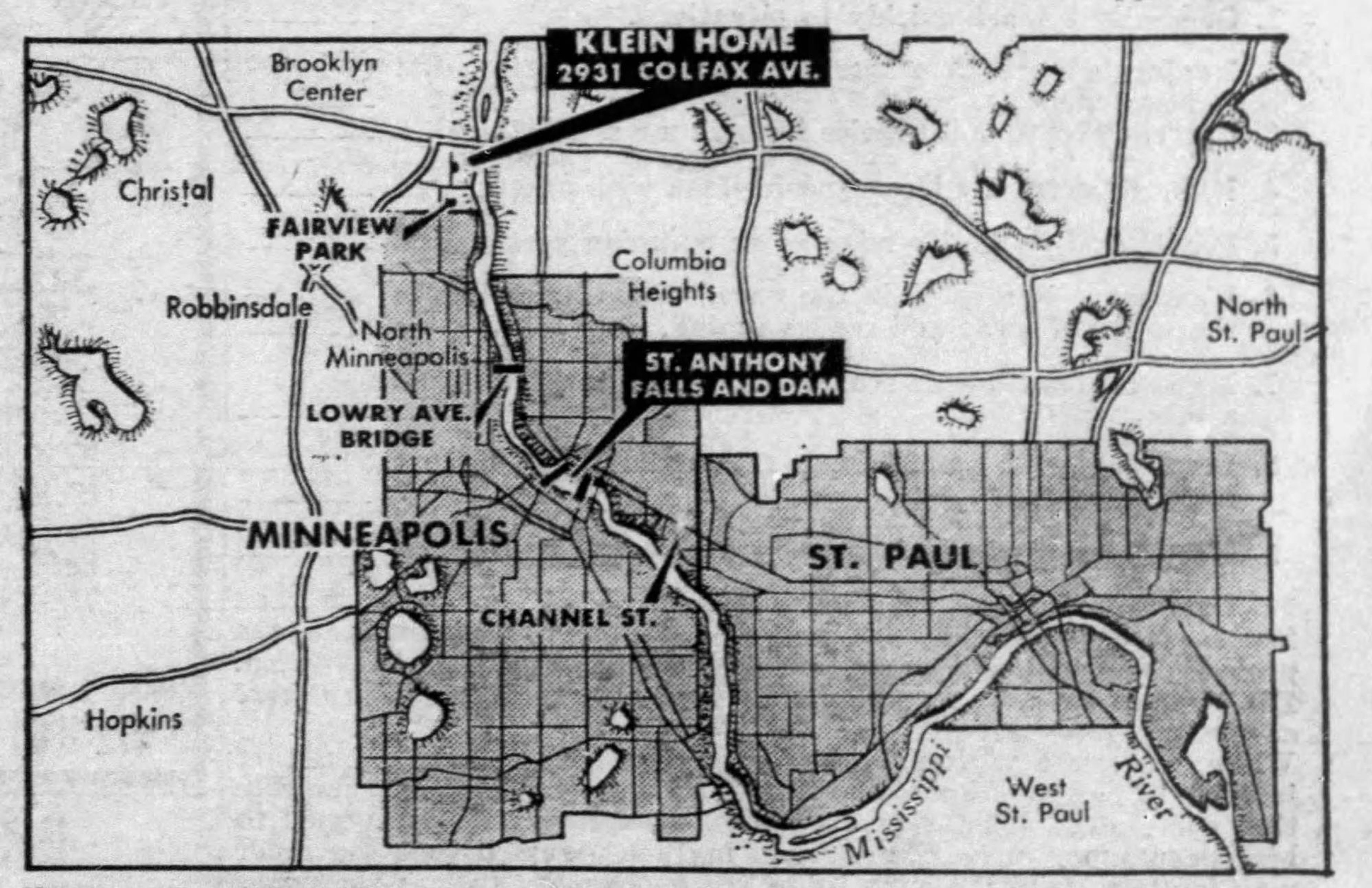 Below, a map illustrates the location of the Kleins' home in relation to the Mississippi River and St. Anthony Falls and Dam, where much of the search effort was focused. In addition to lowering the water levels and dragging the river, civil air patrol pilots skimmed the surface of the river and said the water was so clear they could see discarded tires and toilet seats lodged in the riverbed.

One of the oldest active missing persons cases in the state of Minnesota, the Klein brothers' story resurfaces in Long Lost: An Investigative History Series, weaving together the details of that day they went missing in 1951 right up until the present moment. You can listen to the first episode of the podcast at the top of this article - and stay tuned for new episodes weekly.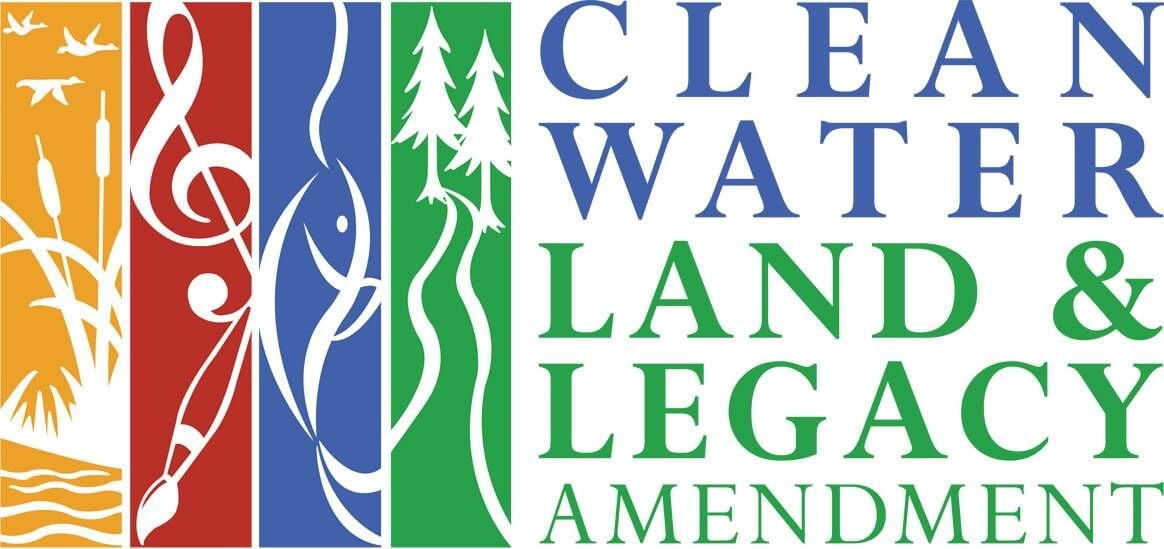 This story is made possible by the Arts and Cultural Heritage Fund and the Friends of Minnesota Experience.
Get a brief overview of where the Long Lost podcast series is headed in this preview.
Minnesota is no stranger to notoriety when it comes to crime and criminals. In June 1977, the wealthy heiress Elizabeth Congdon and her nurse were murdered inside Glensheen Mansion on the North Shore. Congdon's adopted daughter, Marjorie, and Marjorie's then-husband were accused of the crime. But the fallout from the trial and subsequent suspicions for other crimes is the stuff of legend. Read all about it in Glensheen's Gilded and Grisly Past.