Glensheen's Gilded and Grisly Past
The North Shore mansion is home to splendor and secrets.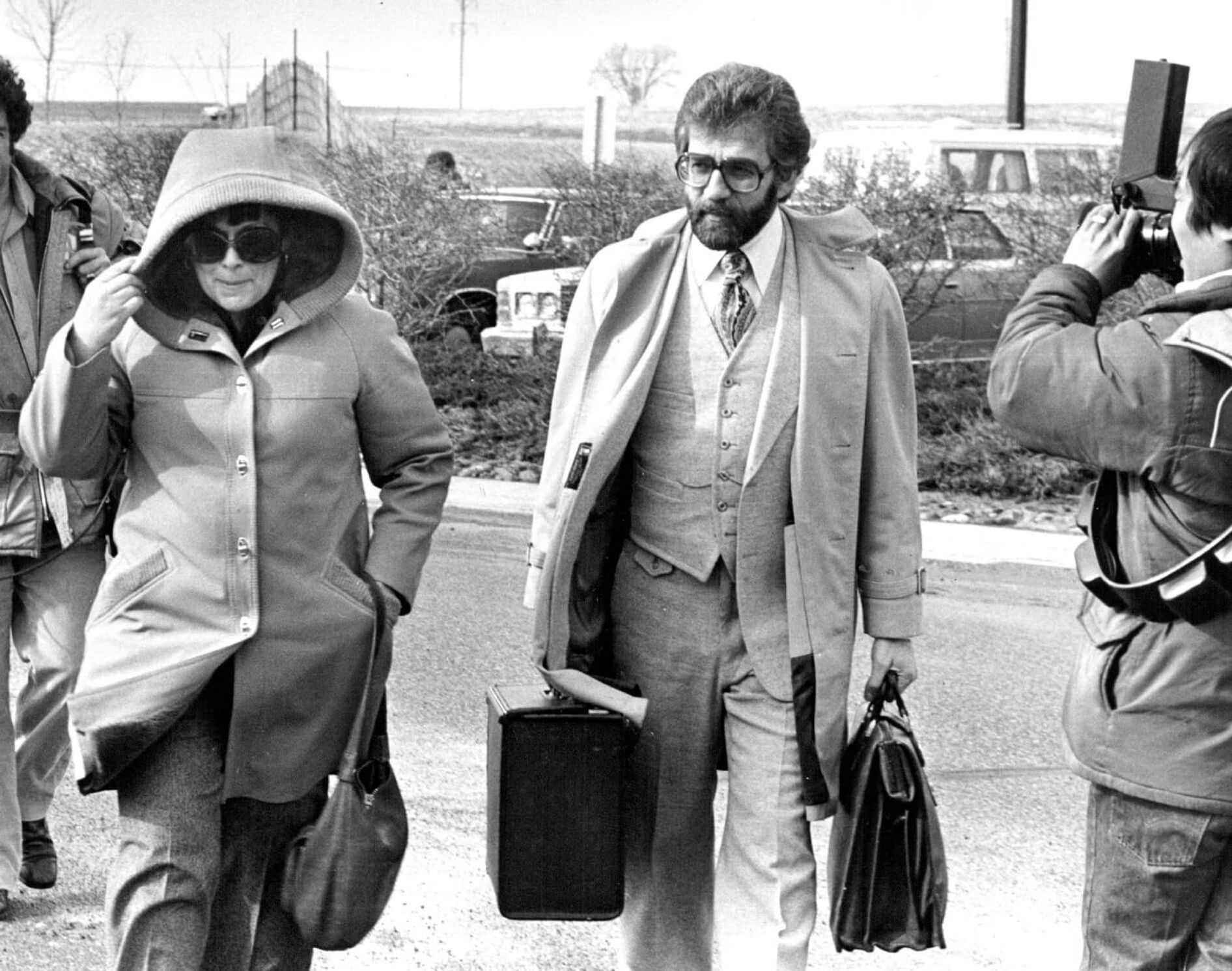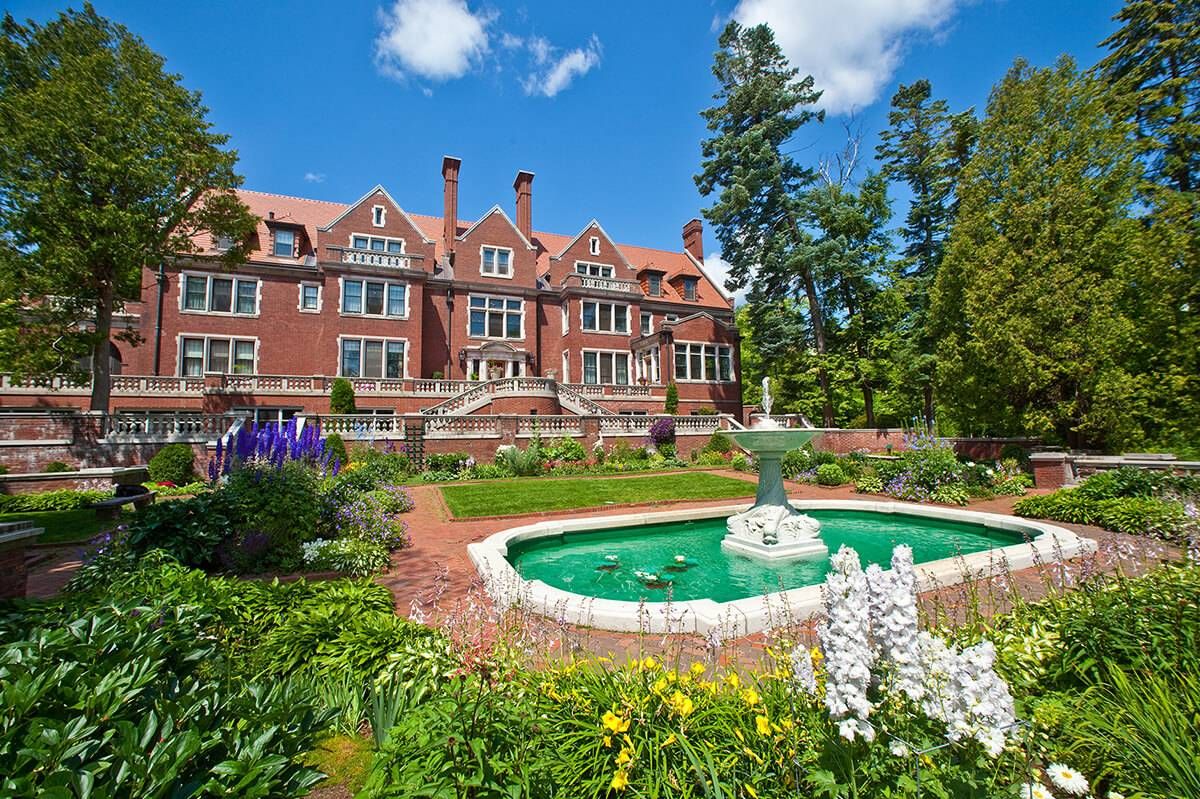 Wander through the elaborate front doors of the North Shore estate, Glensheen, and you're suddenly bathed in an amber light that bounces off the the wood-paneled walls. There are tapestries rich with color, an endless collection of marble vases, paintings in gold frames and a surprising lack of natural, Lake Superior light spilling through the leaded-glass windows.
All in all, it's a grand place - but one that harbors secrets. Maybe all old houses have a haunted air about them - but while the Congdon family that built Glensheen in 1908 lived a sort of technicolor life and left a lasting legacy in the Northland, the very fact of the 1977 murders that took place there hang in the air. On June 27 of that year, Elizabeth Congdon, heiress to the family's deep fortune, and her night nurse were brutally killed.
The people behind the grisly affair? A wild investigation ensued in the wake of the murders, ultimately landing on Elizabeth's adopted daughter, Marjorie, and her husband, Roger Caldwell, as chief suspects. The couple was in a desperate financial state, adding fuel to the fire of suspicion.
On that particular day, reporter Joe Kimball was on his way to Askov, Minnesota to cover a story about strawberry fields for the Minneapolis Tribune when he heard about the double homicide on the radio. After calling the Tribune, he swiftly changed course and headed to Duluth to cover the case instead. That day kicked off a 30-year pursuit of information about the complex twists and turns - and the many unanswered questions - of the investigation and multiple rounds of court cases. Having covered every aspect of the murders, Kimball is an expert on the details and the nuances that propelled the case, and that continue to spark debate today.
With his generous permission, he's allowed us to share the chronological timeline of the case from his book, Secrets of the Congdon Mansion.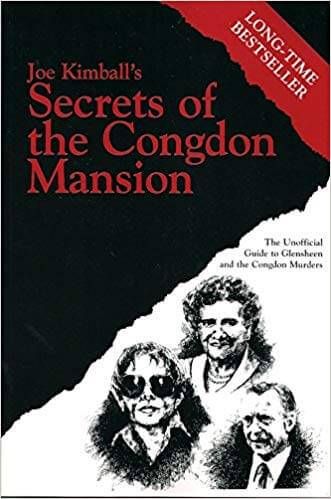 June 27, 1977
Elizabeth Congdon, wealthy Duluth heiress, is found murdered in her bed, smothered with a [satin] pillow. Her night nurse, Velma Pietila, was bludgeoned to death on the stairway of the 39-room Congdon mansion, known as Glensheen. Officially, police say robbery was the motive. But privately, they have already begun investigating Roger and Marjorie Caldwell, Miss Congdon's daughter and son-in-law.
July 6, 1977
Police arrest Roger Caldwell and charge him with committing the murders, allegedly to speed the collection of his wife's hefty share of the inheritance.
July 15, 1977
University of Minnesota officials, who now own the Congdon Mansion under the terms of Miss Congdon's will, discuss what to do with the property. Some suggestions: a Scandinavian resource center, a retreat for the arts or a center for the study of Lake Superior. Eventually, officials decide to offer tours of the mansion, which prove to be very successful.
September 6, 1977
Four of Marjorie Caldwell's seven children from a previous marriage ask a court to disqualify their mother from sharing in the inheritance if she is involved in the murders.
April 10, 1978
Roger Caldwell's murder trial begins in Brainerd, MN, moved from Duluth because of extensive publicity. It takes nearly a month to pick a jury and then there are two months of testimony.
July 8, 1978
After three days of deliberations, the jury finds Caldwell guilty of both murders.
July 10, 1978
Caldwell is sentenced to two consecutive life terms in prison.
July 11, 1978
Encouraged by Roger's conviction, officials in Duluth charge Marjorie Caldwell with conspiring to kill her mother and the nurse. She is released on $100,000 bond.
April 2, 1979
Marjorie Caldwell's trial begins in Hastings, MN, again moved because of pre-trial publicity.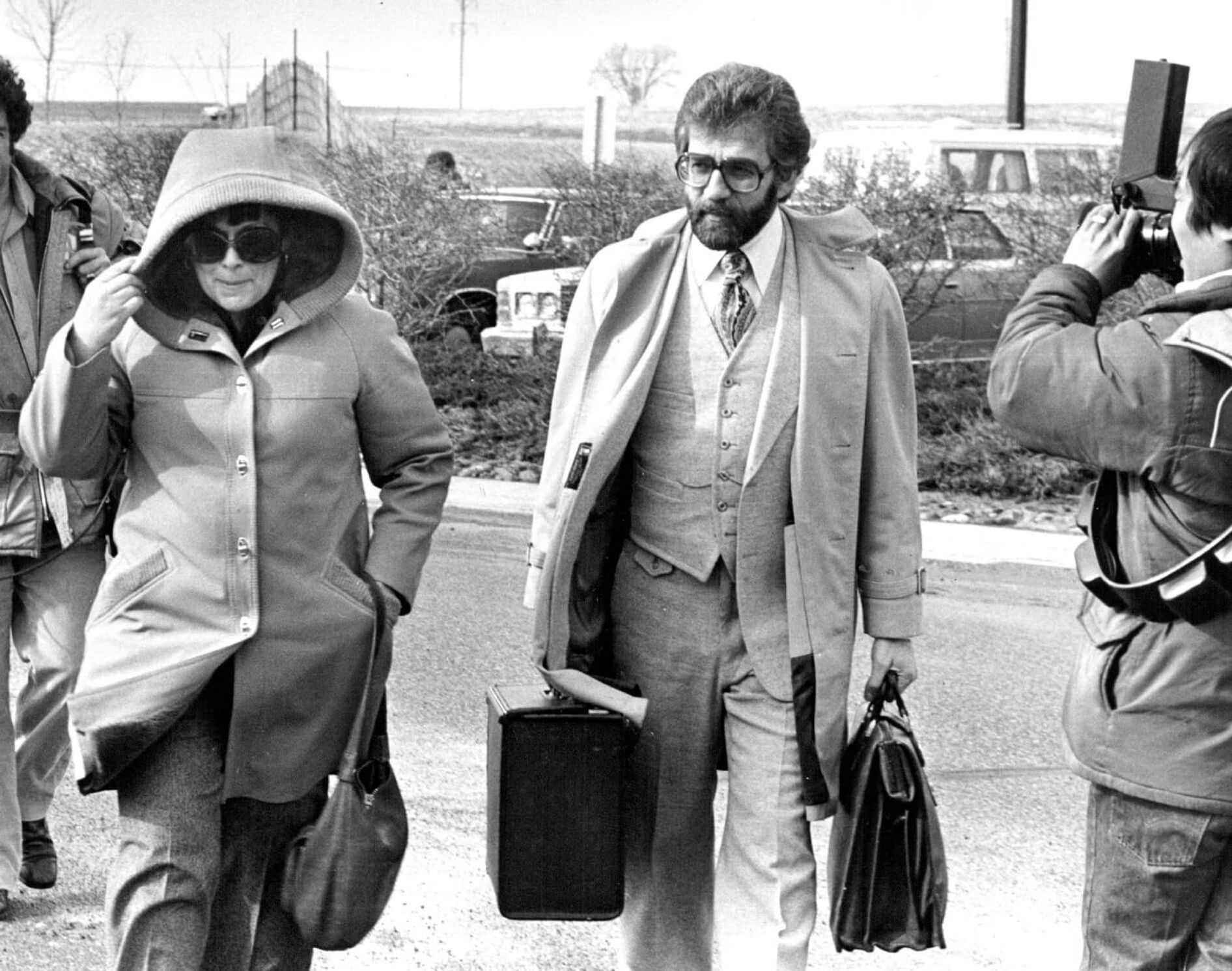 July 21, 1979
The jury deliberates for nine hours and finds Marjorie not guilty of the charges. After the trial, the jurors throw a party and invite Marjorie. [Side note: During the trial, Marjorie projected a harmless persona by knitting at the defense table - and she even brought a birthday cake into the courtroom for one of the lawyers.]
July 25, 1979
Roger Caldwell's attorney asks for a new trial, based on new evidence from his wife's trial.
August 7, 1981
Marjorie Caldwell weds Wallace Hagen of Mound, MN, in Valley City, ND; Roger Caldwell doesn't learn of the wedding for two years, and claims that he and Marjorie were never divorced.
August 6, 1982
The Minnesota Supreme Court grants Roger Caldwell a new trial, citing the new evidence from Marjorie's trial. Roger is released from prison after serving more than five years, and goes home to Latrobe, PA, to await a new trial.
March 20, 1983
North Dakota officials charge Marjorie Caldwell with bigamy. She will not be extradited, they say, so she faces arrest only if she returns to North Dakota.
May 31, 1983
Marjorie Caldwell and her children reach an out-of-court settlement in the inheritance dispute. She gets one-fourth of a family trust set up by her mother and she will draw the income from one-third of her children's share until she dies. A good chunk of the inheritance, though, perhaps as much as $2 million, goes for attorney's fees.
July 5, 1983
Roger Caldwell and Duluth officials agree to a plea bargain in the murder case: Roger pleads guilty to second degree murder. In return, he does not have to serve any more time in prison.
January 13, 1984
Marjorie Caldwell Hagen is convicted of arson and insurance fraud in connection with a 1982 fire at a house in Mound, MN. She is sentenced to 2.5 years in prison.
January 26,1985
Her appeal is turned down, so Marjorie begins serving her time for the arson and fraud conviction. She is released 21 months later.
May 17, 1988
Roger Caldwell kills himself in a small Latrobe apartment, where he lived with a girlfriend. Only nine people [including Joe Kimball] attend his funeral three days later.
March 24, 1991
Marjorie is arrested in Ajo, AZ, and charged with trying to burn down her neighbor's house. Police suspect her in 13 other suspicious fires in the small retirement community near the Mexican border, where she lives with ailing husband, Wally.
October 29, 1992
Marjorie is convicted of attempted arson. Although she is supposed to go immediately to jail, she convinces the judge to give her 24 hours of freedom "to take care of Wally."
October 30, 1992
Wally Hagen is found dead in his home. At first, police believe he's been gassed to death, and Marjorie is arrested and charged with murder. Later, police say he died of a drug overdose, a possible suicide. The murder charges were dropped due to a lack of evidence, but Marjorie is sentenced to 15 years in prison on the attempted arson conviction.
November 15, 2001
After serving nine years on the attempted arson term, Marjorie attends her first parole hearing. Two of Wally's children - who believe Marjorie killed their dad - attend the proceedings to urge her continued confinement. One of Marjorie's children and Marjorie's sister also request in writing that parole be denied. The parole board agrees and refuses to grant her early release.
January 5, 2004
After nearly 11 years in prison, Marjorie is released from the Arizona State Prison at Perryville. A rented limo picks her up and zooms off to the east, toward Tuscon. The driver is able to speed away from the media cars trying to follow. Marjorie's sister warns: "I'm worried she'll do something awful again."
March 1, 2007
Roger Sammis, a gentleman friend of Marjorie's, dies. She has his body cremated before a cause of death can be determined. She is charged with fraud and forgery.
March 5, 2009
Marjorie pleads guilty to the charges and is sentenced to three years of intensive probation.
November 24, 2010
Marjorie asks a court to end her probation, which prevents her from moving into an assisted-living facility. A judge denies her request.
July 26, 2016
Marjorie buys a three bedroom, two-bathroom home in Tucson.
Today
Marjorie is now 86 years old and still out there.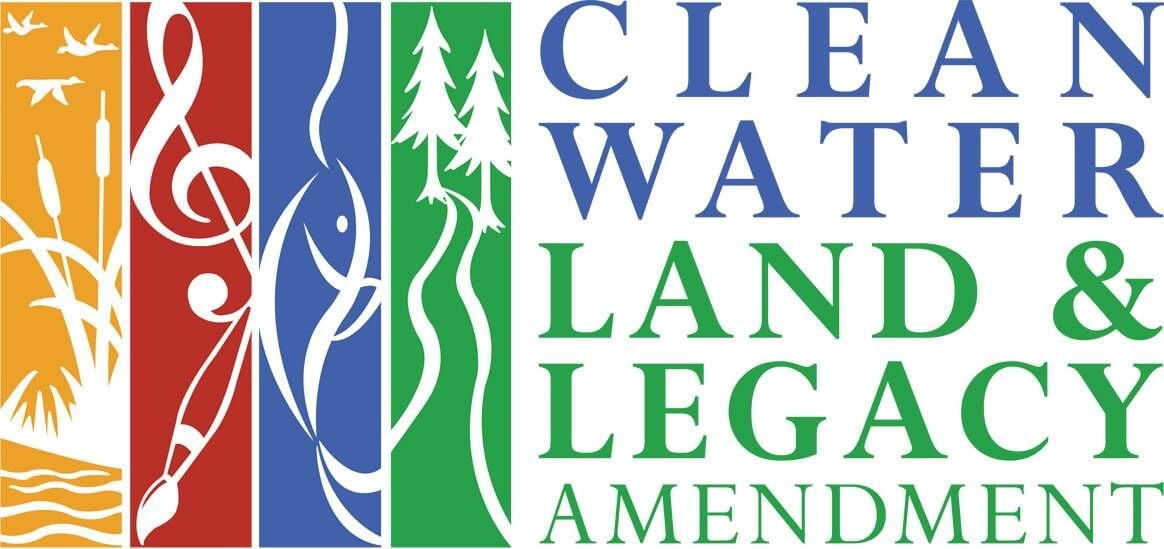 This story is made possible by the Arts and Cultural Heritage Fund and the citizens of Minnesota.