How has the pandemic changed the way we serve Minnesota's homeless population?
"Mentally – it felt like World War III for me. It was very depressing," James (name changed for confidential purposes) recalled of his first month after the coronavirus outbreak in Minnesota. "People with mental illness - it's hard enough even before the pandemic. But now, all of a sudden, we were hit with this bombshell. It's just complicated, like triple the complications."
Right as the stay-at-home order went into effect, 65-year-old James remembered being discharged from the hospital after spending five weeks there for his hip replacement surgery. A familiar place, he spent most of life in and out of hospitals for myriad reasons - the most prominent being his mental health.
"At just 10 years old, I ran away to California," he said. "It may sound crazy, but that's what I had to do to survive."
James grew up in Arkansas, where he was physically and verbally abused by this step-dad. His mom was of no help, and at school, he had no friends.
"I isolated a lot because I felt uncomfortable around others. I thought there was no else like me; it was just me."
His reasoning was valid: After all, his childhood trauma would later affect many aspects of his adult life. At the age of 24, he was diagnosed with depression, bipolar disorder and PTSD.
"I was only given two options at that time - pills or the psych ward."
He chose the first option because, for him, it was the least inhumane choice. But even so, he knew medications were not a permanent cure.
"My mental illness can't be fixed with just a pill," he said. "I realized that the one thing I was missing all those years is a support system – people who really cared [about] and loved me. People who won't see my mental illness as 'contagious.'"
Finally, in 2014, after nearly becoming homeless, he was able to find the services and support he needed. In the years that followed, he met his fiancé, found an apartment and gained access to resources that could help with his mental health. All was going well… Until 2020. The year of COVID-19.
"The pandemic really affected my depression. my fiancé and I were not able to go out as much, which made me think back to the loneliness I felt as a kid."
Before the pandemic, James enjoyed going to the weekly "Lunch with Friends," a social gathering offered by Guild, an organization that provides services and resources to people who are experiencing homelessness and/or living with a mental illness.
"Apple-cut glazed chicken over a bed of rice. String beans and bread. We also have a dessert and drinks with it. It's fantastic," James reminisced over his last hearty meal there.
Besides the food, he particularly enjoyed the recurring meals because he felt safe and comfortable. The people there had something in common with him. They knew him. And in many ways, they were like him.
"I had a very hard time at the beginning of the pandemic. I was used to going to Guild and seeing people there. They helped me through my darkest moments, but I couldn't see them anymore."
Now, nearly nine months after the outbreak of COVID-19, James is feeling more at ease with his new lifestyle. Though the weekly lunch-ins are still on hold, the work that Guild and many community organizations have done in adapting their client services are proving that homelessness and an individual's mental health is still a priority – probably now more than ever.
But exactly what has changed about serving this population since the outbreak? Let's take a look:
1. Like many industries, most client services are now done remotely.
With the easy spread of COVID-19, most, if not all, in-person meetings have shifted to remote conversations. But now, check-ins with clients are usually double what organizations handled before the pandemic.
"My case manager now calls me at least two to three times a week, as opposed to a monthly in-person meeting," James said. He also mentioned that the phone calls are really beneficial because he can have more in-depth conversations.
2. COVID-19 is paving the way for telehealth & teletherapy services.
Before the pandemic, telehealth programs were primarily used to provide rural communities greater access to health care. But as the pandemic has reached every corner of the state, hospitals have hastened their implementation of telehealth services, including teletherapy, and these virtual services have become mainstream within the last few months.
But is it here to stay or is it just having a moment? Only time will tell.
3. There's a renewed sense of urgency in serving this population.
The pandemic has really brought to the forefront the issue of Minnesota's growing homeless population. Homelessness has always been an issue in Minnesota, but now with the limited space in shelters and the increasing encampment sites, there's an urgency in providing lodging for this population.
This same urgency can also be seen in addressing the increasing prevalence of mental health disorders caused by the pandemic.
From James' perspective, this heightened awareness and urgency stems from a growing understanding that homelessness and mental illness have serious ripple effects throughout the community.
4. The impact of COVID-19 reaffirms that homelessness and mental health are social issues that need community solutions.
There's a saying, "Sometimes you need a major crisis to bring people together."
James believes that, although the pandemic is a bad thing, there are some silver linings: Federal funding is coming in, organizations are filling in for one another and people are donating in whatever ways they can.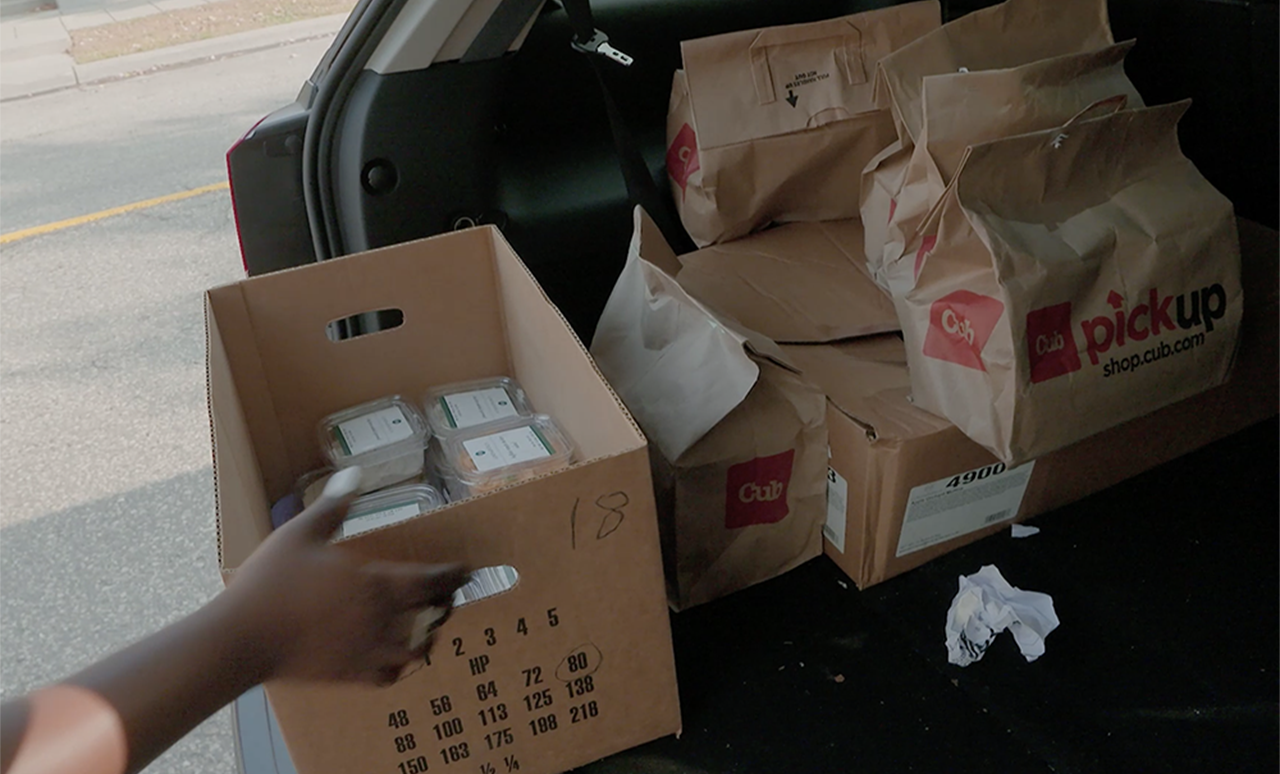 Solving the issue of homelessness and/or a mental health crisis takes a village and a full-blown community response. And that's exactly what's changing. People are now, more than ever, working together to provide solutions.
The hope is that that these efforts and different, innovative ways of serving the homeless population and individuals living with mental illnesses will continue even in a post-COVID-19 world.

This story is a Twin Cities PBS co-production with Guild.
More than 10,000 Minnesotans are homeless, a number that is a record-high for the state and a 10-percent increase since 2015 – but the problem doesn't just persist in the Twin Cities. One Greater Minnesota reporter Kaomi Goetz explored how homelessness is also impacting rural communities across the state.  
"Get a job!" "Go to a shelter!" So many misconceptions swirl around the issue of homelessness in Minnesota, many of them driven by persistent stereotypes. Explore five of the most prevalent – and false – notions about what it means to be homeless in our state.
Can tiny homes help to curb Minnesota's issues with homelessness? One local organization is experimenting with the small homes, an effort that has proved successful in other parts of the country. And one local church is working up plans to house homeless veterans on its property.