A Pop Culture Time Machine: Downtown Minneapolis, Circa 1981
"The avenue has it's own geography: Down by 4 St., near the Sun Disco and the Gay 90's, the avenue belongs to the gays. Between 6 and 8 Streets, it belongs to theater-goers and a young crowd looking for action in bars like Moby Dick's and Duff's. There's another gay disco and bar at 9 St. but from there to 12 St., the avenue is dominated by prostitution." - Minneapolis Star Tribune writer Tom Davies, 1979

Downtown Minneapolis used to be a somewhat seedy, diverse, nocturnal hang-out for a horde of multi-aged Twin Cities residents. As a boy, I used to come downtown in the 70s,  and in my limited understanding, it matched the squalor of Taxi Driver's Manhattan. Drunks, junkies, prostitutes, young teenagers looking for kicks, discotheque devotees, singles bar patrons looking for love, gay, straight, young, old, white, black. There were Yuppies, smoothies, slickies, preppies, punkers, funkers, hippies, rockers and freaks.
I guess I missed out on the "fern bar craze," bars decorated with greenery and fake Tiffany lamps (although I do remember the Regal Beagle from Three's Company). When I watch this clip, I notice the Gopher Theater, where I saw Jaws in 1975, later turned into a porno theater. I see many images of the now-defunct Block E, including Shinders, where I worked as a teenager. Almost every place mentioned in this video is now relegated to history, though two venues remain: The Gay 90's, and the 7th Street Entry.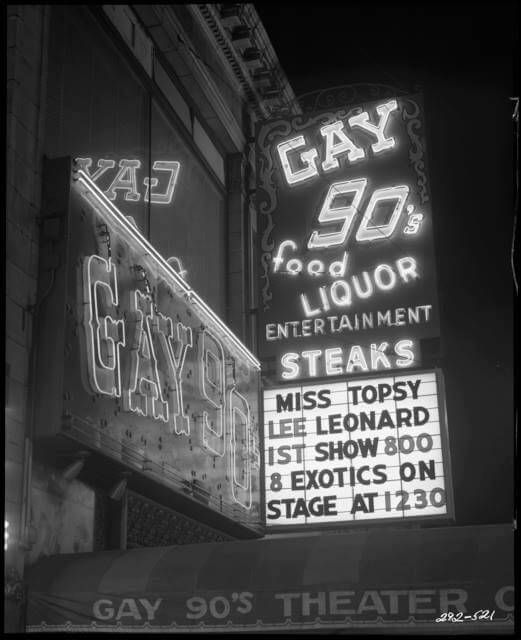 The Gay 90's - 408 Hennepin Ave.: In the 1940s, the building was a strip club called The Casablanca, renamed The Gay 90's in the '60s and finally turned into a gay bar in 1971. For a little more history on The Gay 90's, you might enjoy this story about one of the former owners, MY MN Story: Andrea.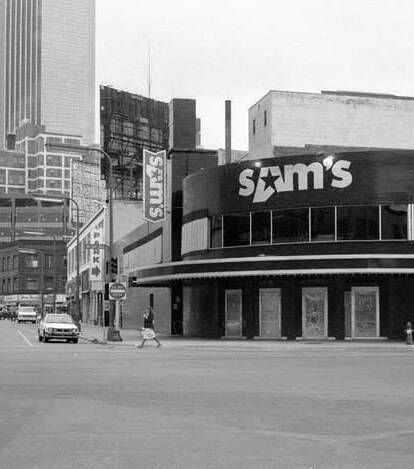 Sam's - 701 N. 1st Ave.: Built as a Greyhound bus station, and later turned into a nightclub, we all now know this venue as First Avenue. But in 1981, it was still shaking off a disco hangover from its time as Uncle Sam's. TPT is currently exploring the history of this venue in a 50-year anniversary documentary. Stay tuned.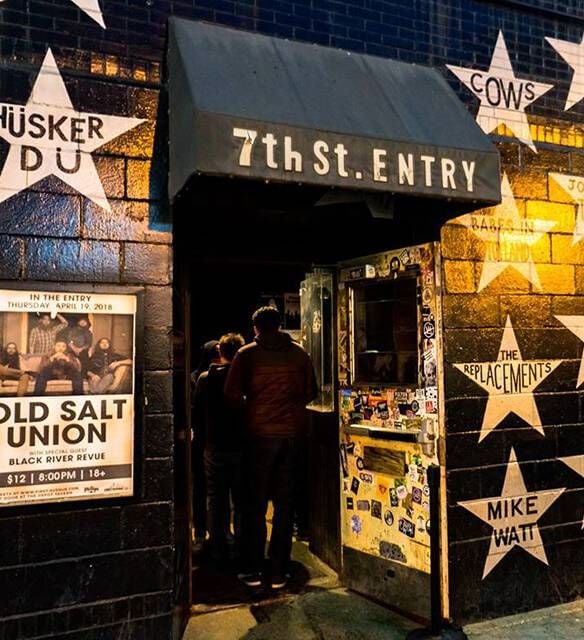 7th St. Entry - 701 N. 1st Ave.: After The Longhorn, this really was Minneapolis's answer to CBGB's. Hüsker Dü had just recorded their first album, Land Speed Record, a few months before this video caught them in the 7th St. Entry. One well-known historical note of interest: In this video, the Entry's stage is in its original location; it was later moved to its present location on the northeast side of the club.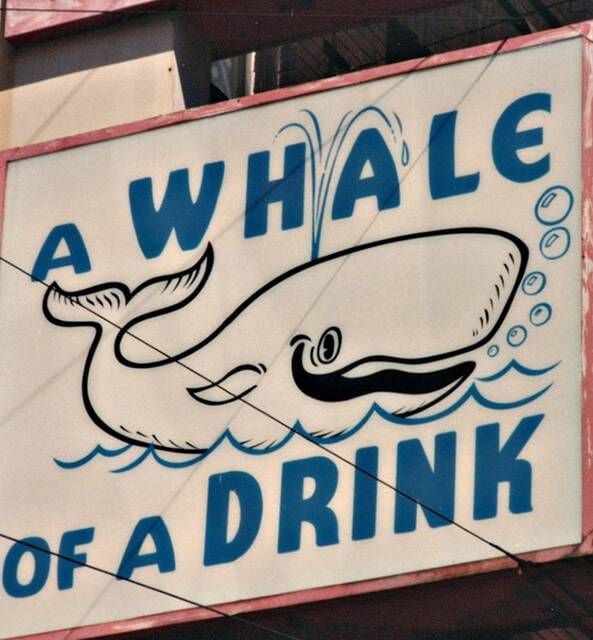 Moby Dick's - 620 Hennepin Ave.: Opened in 1971, Moby's was a legendary nightspot, "that scary place" with music, attitude, diversity and crime. Beloved by many, Moby Dick's was the epitome of the 1970s Block E sleaze vibe in downtown Minneapolis, though it was destroyed when Block E was razed in 1988.
Brady's Pub - 604 Hennepin Ave.: From gambling to drug trafficking, this Block E bar had police trouble due to all sorts of urban blight. An unremarkable facade disguised the remarkable hell raised within its walls. It was a different era, right? Above Brady's was the legendary arcade Rifle Sport, both of which were also destroyed when Block E was razed in 1988.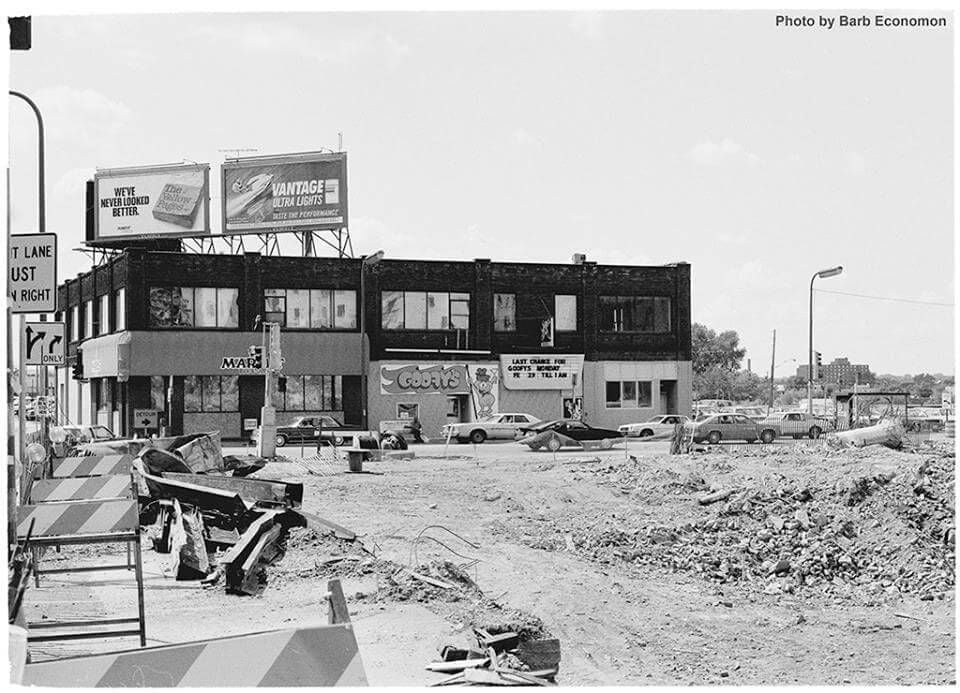 Goofy's - 654 2 Ave. N: Destroyed in 1988 to make way for the new Target Center parking lot, Goofy's was a blue collar strip club downstairs, and a loud, dingy, hardcore punk club upstairs known as Goofy's Upper Deck that hosted a legendary roster of bands, including Black Flag, The Minutemen, Bad Brains, Edith Massey (The Egg Lady), Discharge, Social Distortion and many more.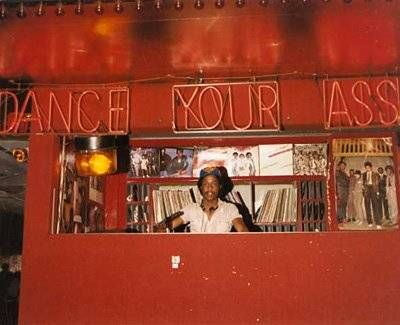 Taste Show Lounge - 14 N. 5 St.: At one time, this establishment was called Sutton Place, it was known as the first New York style disco in town. It was rechristened The Fox Trap around 1977, the go-to spot for African-American audiences. In January of 1981, it had a short life as a country bar, The Wells Fargo Saloon and Way Station. By fall/winter of 1981 the venue became the Taste Show Lounge, lasting until 1983.  After countless years and name changes, including Jukebox Saturday Night, it's currently Sneaky Pete's, a high-energy sports bar.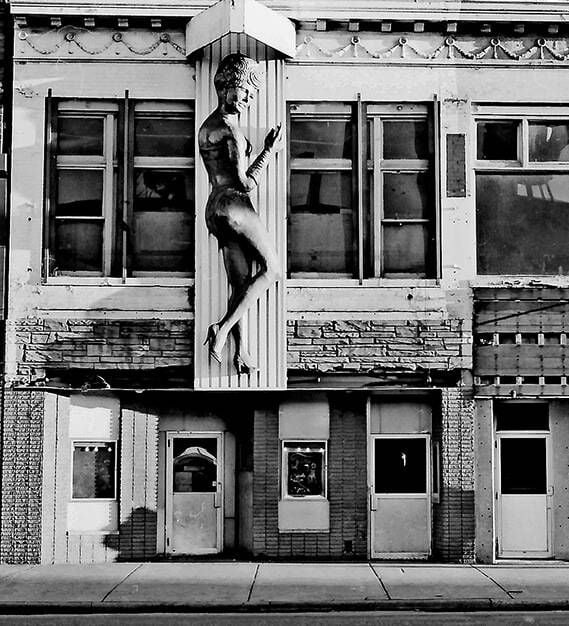 The Sun Disco - 413 Hennepin Ave.: Formerly known as The Copper Squirrel, where exotic dancers go-go'ed throughout the '60s, The Sun Disco opened in the mid-'70s, and was one of about 10 well-known gay bars in town. To modern viewers, it may seem odd to watch Martin Keller walk across the street from the The Gay 90's to catch a drag show at another establishment.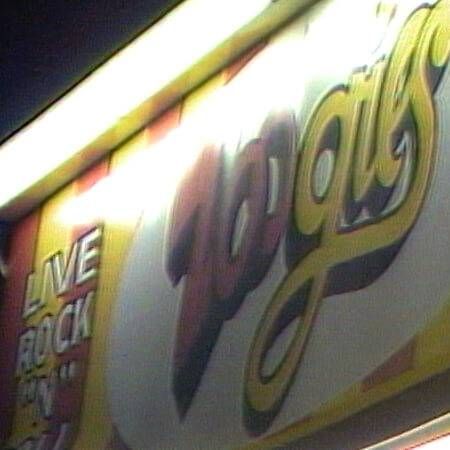 Zoogie's - 14 S. 5 St.: Began as Jay's Longhorn / The Longhorn Bar, this was the place for the early punk scene in the late '70s. For a taste of that chapter, check out this story about The Longhorn. Eventually renamed Zoogie's, the bar targeted male gay customers, though it stayed true to its punk club roots and featured bands like Hüsker Dü, The Replacements and The Plasmatics. A feature-length documentary film about The Longhorn is currently in production and should be out soon - Jay's Longhorn.
Some other great archival videos to watch:
Hennepin Avenue - 1978, TC Media's archiving of a WCCO story
Shinders to Shinders, a short film about Block E
Books
Book after book has been written about the music, the nightclubs and the culture of downtown Minneapolis and the Twin Cities. Add these titles to your reading list:
Augie's Secrets by Neal Karlen
Got to Be Something Here: The Rise of the Minneapolis Sound by Andrea Swensson
Complicated Fun: The Birth of Minneapolis Punk and Indie Rock, 1974-1984 - An Oral History by Cyn Collins
First Avenue: Minnesota's Mainroom by Chris Riemenschneider
Downtown: Minneapolis in the 1970s by Mike Evangelist
Have memories of your own? We would love to hear your stories about the venues, music and nightlife from your past. So please leave a comment.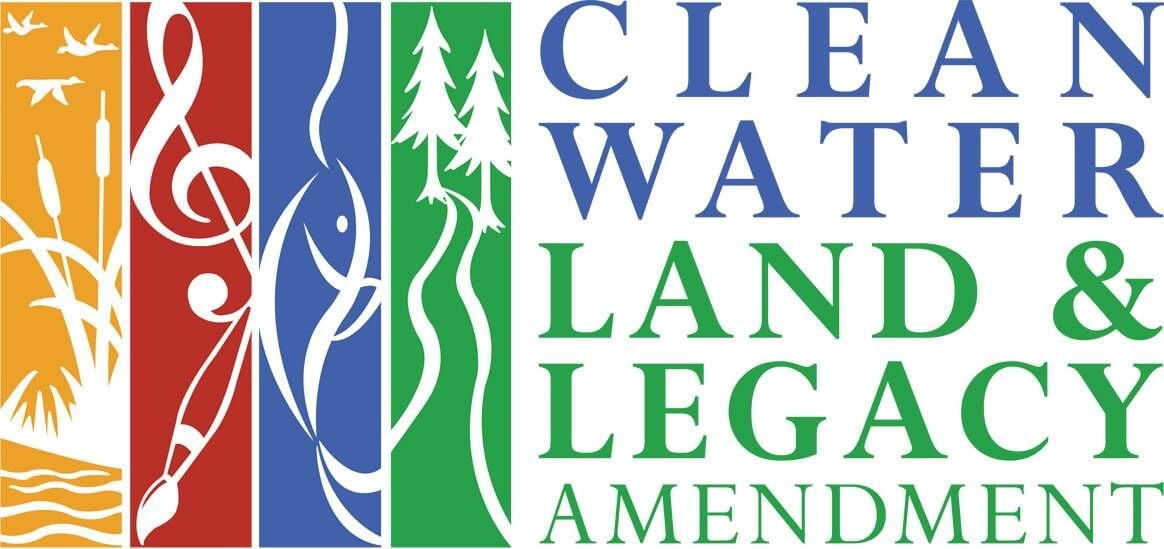 This story is made possible by the Arts and Cultural Heritage Fund and the citizens of Minnesota.