Trial & Tribulation: Can law schools help create an anti-racist society?
As the man credited with bringing an end to racially restrictive Jim Crow laws, African-American attorney Charles Hamilton Houston once told his Howard University Law School students that a lawyer "is either a social engineer or a parasite on society." Because the law is ever-changing and can be influenced over time, there's always a glimmer of hope that the legal systems and structures we know today could one day be used as tools that advance social equality.
But as the attorneys and law students we interviewed for this episode of Trial & Tribulation admit, the law has historically been the agent of intolerance, of shutting people out. And yet, law schools present an interesting tension: They can encourage and support the next generation of lawyers, politicians, humanitarian workers and leaders to be changemakers. But they can also promote the perpetuation of legal traditions steeped in racial bias.
Still, some law schools like Saint Paul's Mitchell-Hamline Law School are actively taking steps to become anti-racist institutions by hiring more faculty and administrative colleagues of color, focusing scholarships on more important factors than LSAT scores, and working with local law firms to identify and support a network of young people who dream of careers as legal professionals.
As we watch attorneys unfurl their arguments, ask witnesses probing questions and argue with the judge in the trial of former MPD Officer Derek Chauvin, we're left wondering: Could law schools be part of the solution to forging a new future as an anti-racist society?
READ THE TRANSCRIPT OF THE VIDEO
Maleah Riley-Brown, University of Minnesota Law Student:
The present issues in the law field is a direct result of law schools.
Gloria Contreras Edin, Attorney & Mitchell-Hamline Law School Trustee:
We know for a fact that the laws have been used as tools of intolerance.
Anthony Niedwiecki, President/Dean Mitchell-Hamline Law School: 
If we don't address it, then we are being racist.
Uzodima Frank Aba-Onu, President, MN Association of Black Lawyers:
Are we talking about justice or just winning?
Maleah Riley-Brown:
Law schools are part of the problem. And they very well could be the solution, but they choose not to be.
Kyeland Jackson, Reporter & Host:
Hey y'all. The trial of Derek Chauvin is winding down. As lawyers make their final arguments, a lot of us are hoping for the best and expecting the worst. When we look back, a lot of this case has rested on lawyers' experience. But the schools that taught them are structured around White men. A report last year by the American Bar Association found that 86% of lawyers are White, just over a third of them are women, and even fewer identify as LGBT. So here's the question, can law schools help create an antiracist society?
Dr. Artika Tyner, Attorney & Law Professor:
Legal education plays a critical role in training and inspiring the next generation of social engineers. As Charles Hamilton Houston, really the pioneering attorney who helped to set the groundwork for the case that we know today as Brown vs Board of Education. He talks about the idea that a lawyer is either a social engineer or a parasite on society. Now, I sure hope that we don't want the latter category, but the reality of it is law schools are in a prime position to help manifest and create change as it relates to training those social engineers and bringing forward justice in meaningful ways. And notice I said law schools are in a prime position. It does not mean that many law schools have assumed that mantle of leadership in meaningful ways.
Anthony Niedwiecki:
The law isn't perfect. The legal profession isn't perfect. And so if we're not giving our students the ability and the skills to be able to go out there and advocate for change, to challenge the system, then we're gonna be stuck with the status quo. Which is obviously right now not sufficient, and doesn't provide equal access, equal justice to everybody. And so we've gotta fix that.
Kyeland Jackson:
We Black and indigenous people of color have pushed for progress within the law profession for generations. Employing diverse lawyers means building an open and welcoming culture in law schools. But many institutions exclude us. And that shows in the data.
Kevin Lindsey, President of the Minnesota Humanities Center: 
It is still not been a 100 years. It's only been 95, 96 years, that the American Bar Association has been open to attorneys of color, African-Americans.
Anthony Niedwiecki:
If you see an overall 25% increase in diversity among law schools, which is about what we've seen over the last couple of decades, but we've only seen one or 2% increase in diversity in the profession, something's wrong.
Dr. Artika Tyner:
Now is our time to train the next generation of social engineers who will make a difference in the world. My hope and vision for the future for legal education, first of all, is to increase the diversity of law students, of faculty, of staff and administrators. It's a shame that when you walk into most law schools, look at the diversity of the world and the nation, and you don't see that in the building. What is the image that we're showing? We should be showing those lawyers who have made an impact, those lawyers that can inspire us. Locally we know we have Lena O. Smith, Frederick McGhee, all these people.
Uzodima Frank Aba-Onu:
People think about doctors, lawyers, judges, all those professionals, they see that as you are someone who's gone through education, you've worked hard, you've reached quote unquote the American dream. If they see Asians, Hispanics, Blacks, in those leadership positions, they think, I can be there. Instead of, I need to be down here in these jobs because I don't see myself as a doctor, judge, lawyer, put a fill in the blank.
Dr. Artika Tyner:
Because you also are gonna have to make a transition for folks to stop thinking that justice is only something that happens to them, but also something that they can manifest. And legal education can play a critical role. It can help to restore in some communities, the loss of confidence in the justice system. And that's what justice is about too. It's not just what happens in the courtroom. It's not just the experience of what someone perceives as justice. But it's also a feeling, it's also the validation that you're here. Your voice matters, your story matters.
Kyeland Jackson:
Yet, when a lot of us make it into law school we face a racist culture that harms our learning and our wellbeing.
Gloria Contreras Edin:
People can become re-traumatized in law school and law school itself then becomes another tool of intolerance.
Maleah Riley-Brown:
I would have had my Blackness targeted every day, every day, not even the first day of school, on my first day of orientation. They're like, look, you gotta watch out for this professor 'cause he likes to make Hitler quotes, and he's very demeaning. But you just gotta just sit there. And I'm like, wait, whoa, whoa, what, huh? Like that professor's racist, racist, racist, and pointed them out. And I'm here clutching pearls, like I just got here. Like I just got, I, this is my first day here. I'm adjusting to the humidity, my hair's puffy. Students who just casually just say the N-word. And you're just sitting out there and you're like, hey, what did you just? You can't say that. And they're like, I can say whatever I want. And you're like... And then you go to complain about it, and like nothing happens. They're like, oh yeah, we'll send out an email. And they send out a mass email and nothing. There was a swastika drawn in the library. Mass email, nothing. And at this point I'm just like, okay, how many things do you guys sleep under the rug here? How many things are swept under the rug in law school?
Kyeland Jackson:
And even when we work through that intolerance we face the huge barrier of student debt. The ABA found that the national average law school graduates owed just over $120,000 in debt. Black students owed nearly $200,000.
Uzodima Frank Aba-Onu:
If you don't have the money from family and others to support you you're gonna have to be forking that out on your own or taking these loans at high interest rates. That affects Black and Brown folks typically more than it affects others.
Gloria Contreras Edin:
We know that the laws are used as powerful tools to keep people out. And sometimes rules are used as powerful tools to keep people out. We need to question whether an LSAT is necessary. We need to question whether numbers on the LSAT is necessary.
Anthony Niedwiecki:
Your average LSAT score is really high, you're likely to be higher ranked in the US News and World Report. And so what happens is law schools will then give scholarships to people who have really high LSAT scores in order to attract them to come to school. And that's a problem. People who do well on the LSAT exam usually come from a place where they've had enough money to take a LSAT prep course, or go to a good university in order for them to be able to get that score. Then you have this other group of people that have not had anybody in their family go to law school. They haven't had the money to be able to pay for an LSAT prep course in order to get the good score.
Gloria Contreras Edin:
I didn't have enough funds to study for the LSAT with a special system, or a special BARBRI class, or a special Kaplan class. I had to do that on my own. And I didn't score as high.
Anthony Niedwiecki:
You've got these folks who have already kind of the privilege, or some of the finances, to be able to do well getting a scholarship. And those that have struggled because they don't have the finances to get that LSAT score are then paying more for law school because they're not getting as high of a scholarship. And so in essence, what you have, you have these people that have not are paying for those that have in law schools.
Maleah Riley-Brown:
What I appreciate about lower income communities is that sure, not everybody can make it. But those who look like they're gonna make it, they rally behind, and they really put all their eggs in that basket. And they're like, look, we will cook for you, we will send you whatever you need to be sent, but you have to finish. 'Cause it's kind of like you were chosen, you were selected. Out of the pool of Black and Brown kids that you've passed through in New York City, you were chosen to take this path, to be the best that you can be, to punch through ceilings, and bring us all with you. You were chosen to do this. And I'm gonna make sure that I carry that badge through the end. And I'm gonna make sure I do it with immaculate grades, too.
Gloria Contreras Edin:
We have enough wealth in this world to make it possible for every Black, Latinx, student of color to go to law school if they wanna go to law school. I'm confident of that. The choice to go to law school, and the desire to go to law school, and the cost to go through law school, don't necessarily need to rest on just the student. It rests on society, on other lawyers who do have an interest. I mean every large law firm in the United States says it's important to them that they have diversity. Well, then they should all have a diversity, then they should all be donating to scholarships to make sure that the diverse populations do come through.
Kyeland Jackson:
Some law schools are putting their money where their mouth is, making pledges to be antiracist. Such pledges might one day make a huge difference.
Dr. Artika Tyner:
There are a number of law schools that even have signed a pledge around antiracism, to change their curriculum, to focus on representation.
Gloria Contreras Edin:
Words are powerful, words become things. We choose to be an antiracist law school because we want to begin to use the tool of law to express the love that we have for ourselves, for one another, and for what is a more just society in our future.
Anthony Niedwiecki:
People said, we don't want just a statement. We wanna make sure we're doing actions. And so we don't wanna feel good by just making a statement and being done with things. That their concern was that this was just gonna be a statement, and we weren't going to do enough to really push forward the school being antiracist.
Uzodima Frank Aba-Onu:
I think they realized, well, now you got, we made it, you gotta hold us accountable. And, I'm always a big proponent of accountability. And they took the first step in making that, and now it's known, and now we all have to hold them accountable. And I think they'll live up to that.
Dr. Artika Tyner:
And notice who led these pioneering efforts, African-American female deans. We need to see Black law school deans. We need to see Black faculty. We need to see Black students. That would radically transform the way we look at legal education.
Gloria Contreras Edin:
Law schools are the place where we can begin to solve some of the biggest issues that we have on race. And if law schools aren't those places then I don't know where it's gonna occur.
Anthony Niedwiecki:
If we don't address it then we are being racist because we're allowing those, that structural problem to persist.
Dr. Artika Tyner:
One way that legal education can start with this is thinking about diversity, equity, and inclusion, and cultural intelligence as core competencies. I know the American Bar Association is moving us in that direction, is it's based upon accreditation. But it's long overdue. We should've been doing that 50, 100 years ago. Come on, my friends. So timeliness, as we see this changing landscape how do we create opportunities to inspire that next generation of social engineers to get involved? And I think it's something that you not only have to validate their experience by uplifting this idea that their experience matters both in and outside of the classroom, but for all students to have the capacity to live, work, and engage across cultures. I don't know how you could say you're running a successful law school without having a curriculum specifically targeted towards that, metrics to assess the competencies, and opportunities to continue to build that competency based upon the research of growth mindset that we should be learning and growing every day.
Kyeland Jackson:
There's a lot of work to do if we want to bring diversity into the law profession. But if you're thinking that it's not worth it, Maleah might say otherwise.
Maleah Riley-Brown:
People are counting on me. Many people are counting on me. My friends' moms are counting on me. You know, they need somebody who can draw up their will, they need somebody who's gonna help them in housing court when their landlord's gonna evict them for something, they need somebody to get them out of a bind when they encounter the NYPD, they need somebody. I'm going to be that somebody for them.
Kyeland Jackson:
Take care of yourselves, take care of your family and your loved ones around you. And until next time y'all, peace and love.
Special Thanks: Uzodima Frank Aba-Onu, Gloria Contreras Edin, Kevin Lindsey, Anthony Niedwiecki, Maleah Riley-Brown, Dr. Artika Tyner
Production Team: Jess Bellville, Kevin Dragseth, Danae Hudson, Kyeland Jackson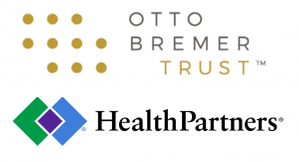 This story is part of the digital storytelling project Racism Unveiled, which is funded by grants from the Otto Bremer Trust and HealthPartners.
As jury selection began in the murder trial of former MPD officer Derek Chauvin in early March, Minnesotans – and others around the world – got an inside look at how implicit and explicit forms of bias work against people of color as prospective jury members. In the second episode of Trial & Tribulation: Racism & Justice in Minnesota, we talked to a variety of experts on how the jury system does – and does not – work for Black Minnesotans. 
With media outlets from all across the globe descending on Minneapolis during the trial of Derek Chauvin for killing George Floyd, we wondered: How has the media perpetuated racism when covering communities of color? And how do Black media organizations handle reporting on community differently? 
The Chauvin trial has stirred up a tidal wave of trauma in Minnesota's communities of color for whom racialized trauma is already a daily experience. So we talked to author and therapist Resmaa Menakem, who shares five ways that people can take care of themselves during the trial.