Summer to Winter: How Artists Continue to Reinvent During a Pandemic
Along with their particular creative spark, artists have a certain flair for adaptability and flexibility. For Emilia Mettenbrink, a violinist with the Minnesota Opera Orchestra, this has meant changing the way she performs during a pandemic that has prevented audiences from enjoying in-person performances. Yet Mettenbrink yearned to play.
In April 2020, she slipped out onto her small brownstone balcony in the Ramsey Hill neighborhood and played a few pieces on her violin. Neighbors came out of their homes and listened from their front steps and passersby paused on the sidewalk. She repeated the experiment nightly throughout the shut-down, eventually calling her short performances Tiny Balcony Concerts.
Throughout the summer and fall, she continued giving concerts twice a week, some in collaboration with fellow artists, like musician and neighbor Dan Chouinard, and dancer Zoé Hernot of Ballet Co.Laboratory.
As autumn closed in and temperatures dropped, Mettenbrink enlisted both Chouinard and Henrot's Ballet Co.Laboratory to perform short excerpts from Swan Lake and The Dying Swan to celebrate the end of what became a true season of programming. Watch the video below to see the excerpts of the finale performance:
In a time when we feel emotionally isolated and physically separated from one another, Chouinard remarked at the sense of community that the balcony concerts created within the neighborhood. "It's kind of taken something special like Emilia deciding to step out onto that little balcony and play every night. And I really think that's been a tremendous gift for me and I would say all of us neighbors feel the same. And hopefully that will take us through the winter and into the next year."
Now in those winter months, Mettenbrink reflects, "I learned a lot over the summer about how to design concerts and the Tiny Balcony Concerts made me feel more prepared to curate and self-promote my own programs in the future."
To further her knowledge of arts promotion, she's taken a marketing and development internship with Henrot's Ballet Co.Laboratory. "It's been so wonderful to work and help another artist, and it has taught me that my true passion is in collaboration and the work I do with others. I always knew I was not a soloist, but now I know how to find a team I like to work with as well."
Meanwhile, Henrot has things to market and promote. While in any other holiday season most ballet companies, including her own, would be performing The Nutcracker to in-person audiences, this year she took the opportunity to create a new ballet for film, The Snow Queen. "In early summer, as part of my creative process, I started exploring a variety of holiday tales. The Snow Queen really stood out to me because it celebrates the themes of winter rather than a particular holiday," Henrot explains.
Using special effects and behind-the-scenes footage, the ballet will took full advantage of the new film format. They culminated the events with live Q & A's in an effort to retain some elements of a live show. Beyond The Snow Queen, communications director Rosa Prigan remarks that the company is looking forward to a mixed-repertoire show for film in the early spring.
Dan Chouinard's calendar, meanwhile, promotes appointment-based, as well as live, virtual events. Famous for leading community singalongs, he has translated the format into a virtual experience.
Hopefully, 2021 will give arts enthusiasts the chance to gather safely together to appreciate the richness of Minnesota's arts communities - but whatever the year brings, artists continue to experiment with new intimate and virtual formats that bring the arts into our lives, even in the winter. And once the temperatures rise, rest assured that Mettenbrink will pick up her violin, slip out onto her balcony and inspire her neighbors with music.
Special Thanks: Jon Hallberg, MD
Production Team: Anne Guttridge, Jennilee Park, Brittany Shrimpton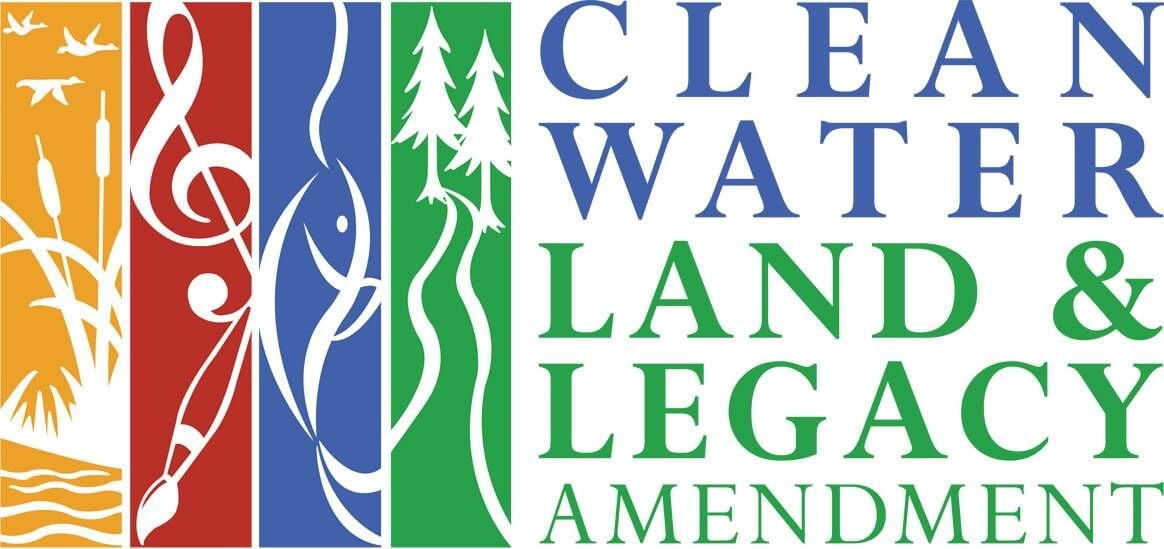 This story is made possible by the Arts and Cultural Heritage Fund and the citizens of Minnesota.
When artist Anita White's husband started to experience more health issues that required more hospital stays, she picked up her sketchbook as a means of expressing her grief and to document the bustling staff. That led to commissioned projects at the hospital - and now she draws to express the topsy-turvy experience of living in a pandemic. Her sketches will add a much-needed shot of brightness to your day.
If the wintertime scarcity of outdoor performances has left you with the blues, never fear: We have seven Pandemic Performances from local musicians that will bring a spring to your step.
When COVID-19 first showed up in the U.S., G. Phillip Shoultz III, like many Americans, had no idea what was ahead. "All of us naively thought this is just going to be a few weeks and we'll get back to our lives," he reflects. But the director of the VocalEssence Singers of This Age youth choir quickly realized that wouldn't be the case. So the choir got creative and performed this rousing choral tune on a downtown rooftop.