How can AAPI communities heal in the wake of so many racism-fueled tragedies?
Discrimination and acts of racism come in many forms.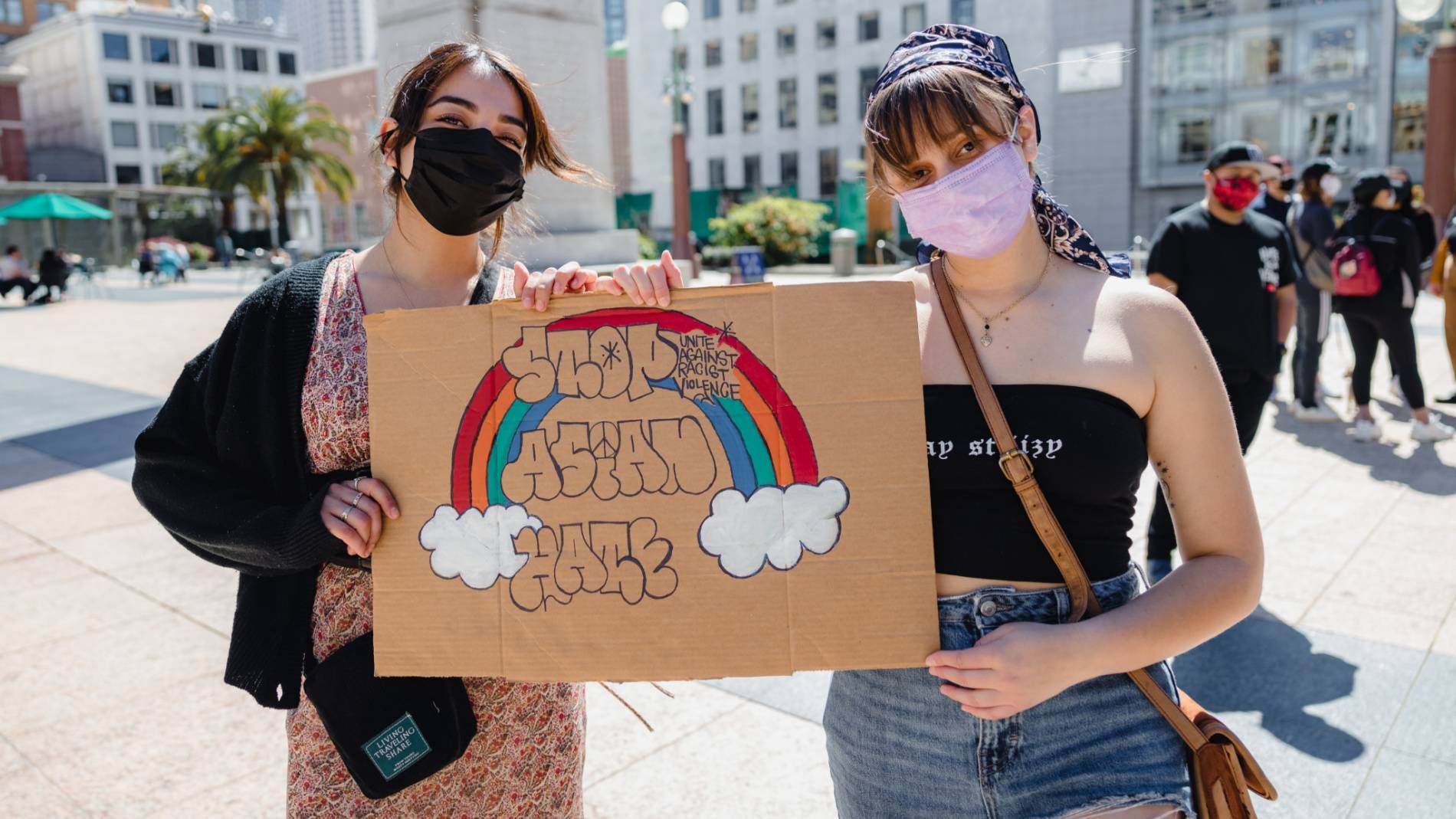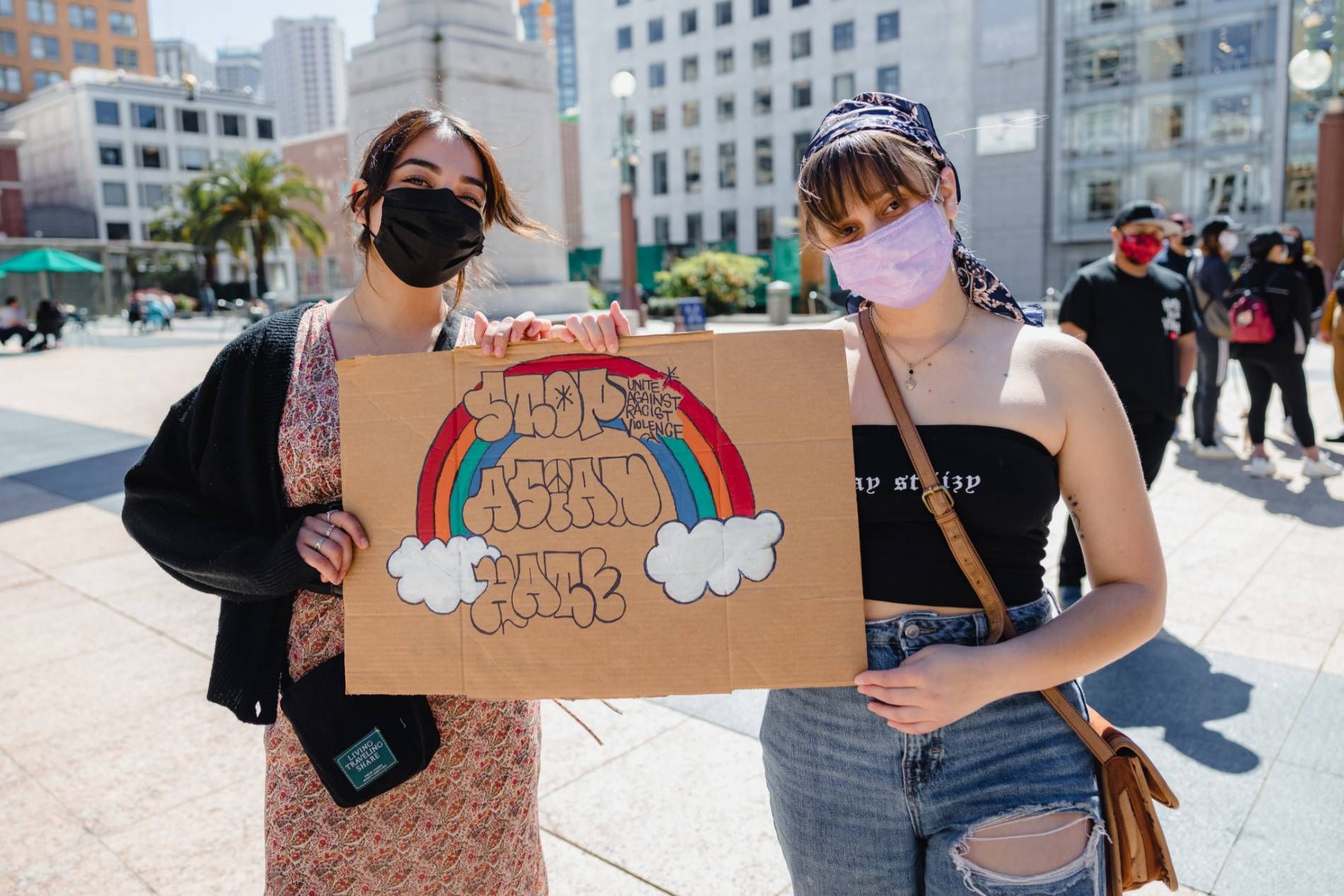 A brutal attack on an Asian man in New York City is the latest tragedy in the recent surge of targeted violence against the Asian American Pacific Islander (AAPI) community. Since the start of the pandemic a year ago, discrimination and prejudice against Asian Americans have increased significantly.
In March 2021, a mass shooting in Atlanta killed eight people - six of whom were Asian women. In September 2020, a man of Chinese descent found the words 'China Virus' burned into his front lawn. In May 2020, a video posted on social media showed an Asian woman being harassed and violently kicked in the face by two teens.
Stop AAPI Hate, a coalition that tracks incidents of anti-Asian discrimination, reported that among the nearly 3,800 incidents recorded this past year, roughly 89% were verbal harassment and shunning, while 11% were physical assaults - which can be charged as a hate crime.
Bias or hate crime?
Discrimination and acts of racism come in many forms. But the most obvious one - and certainly the most punishable by law - is a hate crime.
A report by the Center for the Study of Hate and Extremism at California State University, San Bernardino, reveals that, while the total number of hate crimes reported in America's largest cities decreased by 6% between 2019 and 2020, hate crimes against the AAPI community increased by nearly 150%.
For many in the AAPI community, their experiences with racism within the past year were categorized as bias or hate incidents, which the the U.S. Department of Justice defines as "acts of prejudice that are not crimes and do not involve violence, threats or property damage."
"One client who identifies as AAPI was working in her backyard, and a couple of folks harassed her… called her Chinese Virus or Kung Flu," said Peevxwm Victor Yang of CAPI USA, an immigrant-led resource center. "Now she is even more afraid of doing something in her own backyard," added Kristina Doan, the Director of Public Policy at CAPI USA.
Artificially low numbers
The reality is that the frequency of these attacks and bias incidents are likely underreported.
Bo Thao-Urabe at the Coalition of Asian American Leaders (CAAL) explains that a long history of distrust in the government and law enforcement, on top of the low conviction rates, are reasons for the low reporting of hate crimes. (Editor's note: Bo Thao-Urabe serves on TPT's Community Advisory Committee.)
"What we know is that the hate crimes law is not implemented well. We need to do better at defining what constitutes as a hate crime…how could systems give benefit of the doubt to perpetrators?" she said.
Both hate crimes and bias incidents go underreported in the AAPI community for a slew of reasons, including unwanted attention and retraumatizing of an incident, shame and lack of community support, language barriers, fear of retaliation, and even immigration status.
"People feel it doesn't matter. I think we're just used to it. Many of us were told, 'Keep your head down. Go with the flow," said Nick Kor, the senior manager of movement building for CAAL.
His colleague, Julia Gay, the communications and marketing coordinator for CAAL, agreed, adding, "Maybe we have dealt with it for so long that we don't specifically identify it as anti-Asian anymore."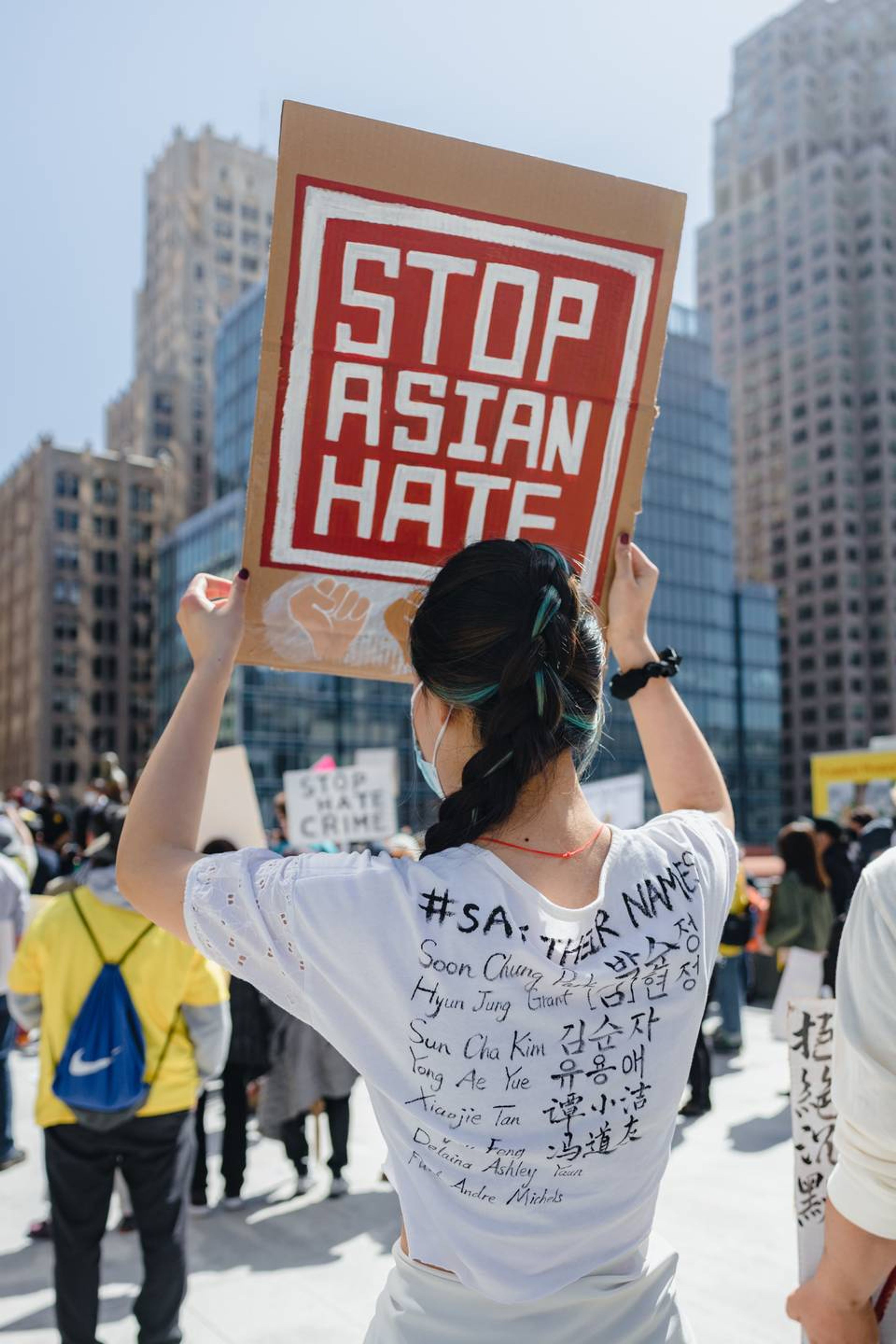 The toll of microaggressions
Sometimes racism can be so subtle that the victim - or perhaps both parties - aren't fully or instantly aware of the discriminatory acts.
Ekta Prakash, the executive director of CAPI USA, said that people would often ask her, "When did you learn English? And how do you pronounce your name?" while others assumed she ate Chinese food every day, even though she's of Indian descent.
Such microaggressions may seem harmless at the onset, but the negative effects are cumulative and may eventually lead to manifestations of xenophobia.
After the Atlanta spa shooting, Gay said there is a new kind of leeriness or fear. "As a woman, I am very aware of the hyper-sexualization of Asian women."
Stereotypes are also a form of microaggression: Asian women are exotic. Asian men are kung fu masters. Asians are the model minority. Asians are geniuses. If you're Filipina, you must be a nurse.
Although these stereotypes may seem benign and - from the dominant cultural viewpoint - complimentary, they are monolithic notions, and downplay the struggles and experiences of individuals.
Actions moving forward
…at the Federal | Policy level
"Our communities are receiving mixed messages. We are hearing from city and state leaders asking us to make a hate crime report, but at the same time, we're talking about defunding the police," Prakash said. She suggested that a uniform, clear message by the government would be a step forward in rebuilding trust with community members.
Another way is to close loopholes in each state's hate crimes law - such as expanding the definition of a hate crime. The government's support and funding of community-led advocacy centers will also help with reporting.
Organizations like CAPI USA and CAAL have already begun offering community members the opportunity to report hate crimes and bias/hate incidents directly to their staff, who will in turn, reports these incidents to the MN Department of Human Resources. 
"We should report because our experience is valid. It is important for the world to know that their Asian neighbors are being targeted," Thao-Urabe said. "However, this means that we need to find better, safer and more efficient ways to report…that will validate and bring justice to victims."
…at the Community | Organizational level
Prakash believes that organizations and institutions need to create more pathways, resources and safe spaces for victims. There needs to be a different process than just giving community members a phone number to call or directing them to the police.
Building a network of community-led organizations and advocacy centers will also help in serving the variety of members and ethnicities within the AAPI community.
…at an Individual level
"Someone says something to me, but I don't make a big stink. It's in our bones to ignore, which self-perpetuates. It's a double-edged sword," Kor said.
If you are a victim and are uncomfortable with reporting, find safe spaces to tell your story, Thao-Urabe said. If you see a hate crime or racist acts committed against another individual, intervene and help out. Don't ignore it. There are bystander trainings to help prepare for those specific situations.
"We have to take care of each other because at the end of the day, it comes down to us," Thao-Urabe said.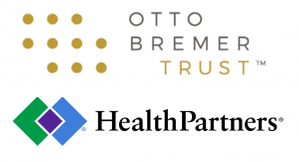 This story is part of the digital storytelling project Racism Unveiled, which is funded by grants from the Otto Bremer Trust and HealthPartners.
PBS staffer Jada Leng offers a reflection on the March 16, 2021 mass shootings in the Atlanta area that left eight people dead, including six women of Asian descent, along with a collection of videos to watch in order to feel comfort, gain insight and raise awareness.
In the shadows of the Vietnam War, the CIA organized a clandestine operation aimed at halting the spread of communism deeper into Southeast Asia. As part of the mission, they trained Hmong soldiers, who played a critical role in intercepting the flow of supplies to Viet Cong outposts along the Ho Chi Minh Trail. Discover more about the operation from the Hmong men and women who risked their lives in America's Secret War.
Kao Kalia Yang, author of The Song Poet and The Latehomecomer, reflects on her Hmong roots and how her heritage has shaped her writing in this story from the event series, Art Is…