Photographer Uche Iroegbu Captures History As It Happens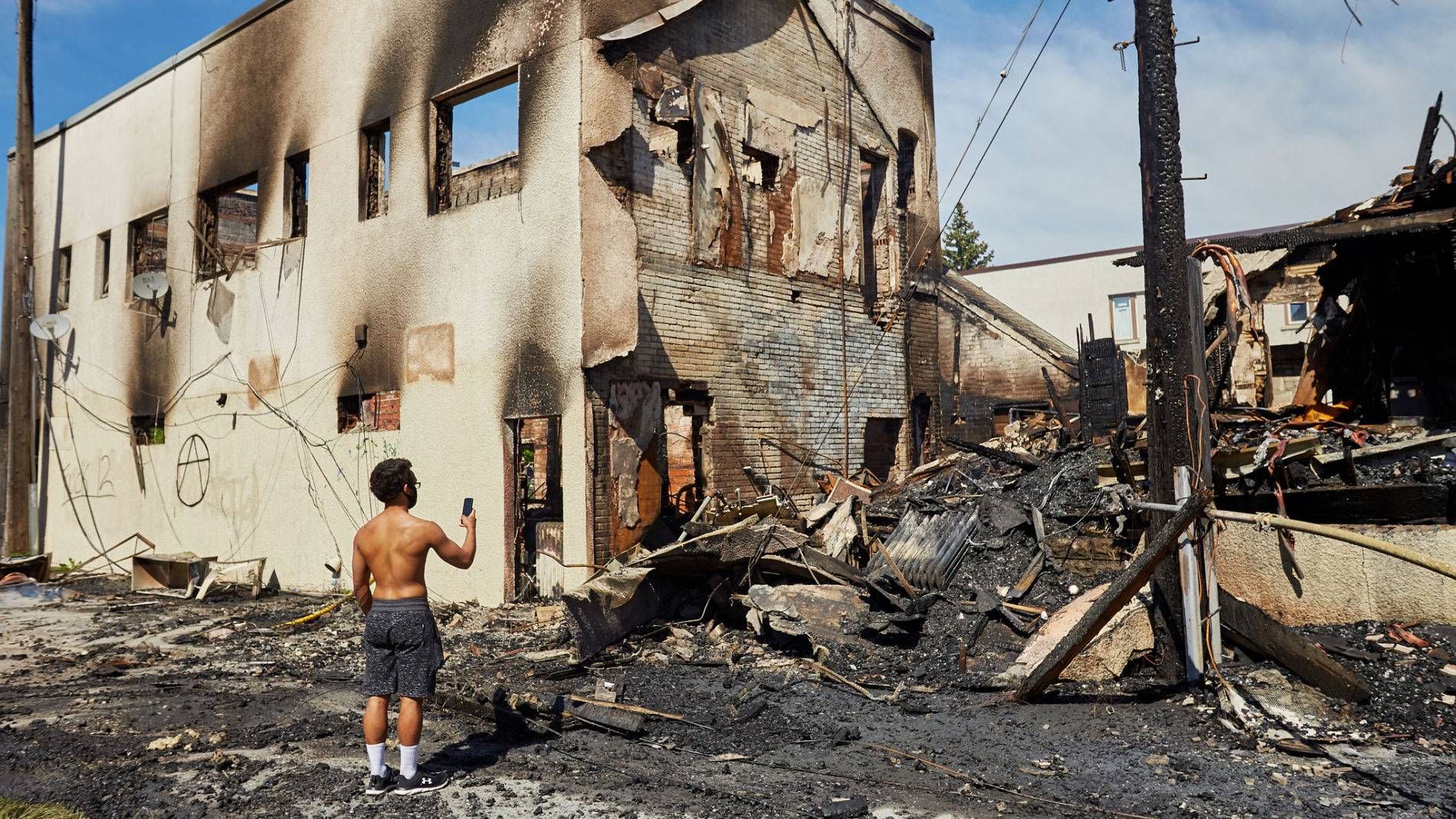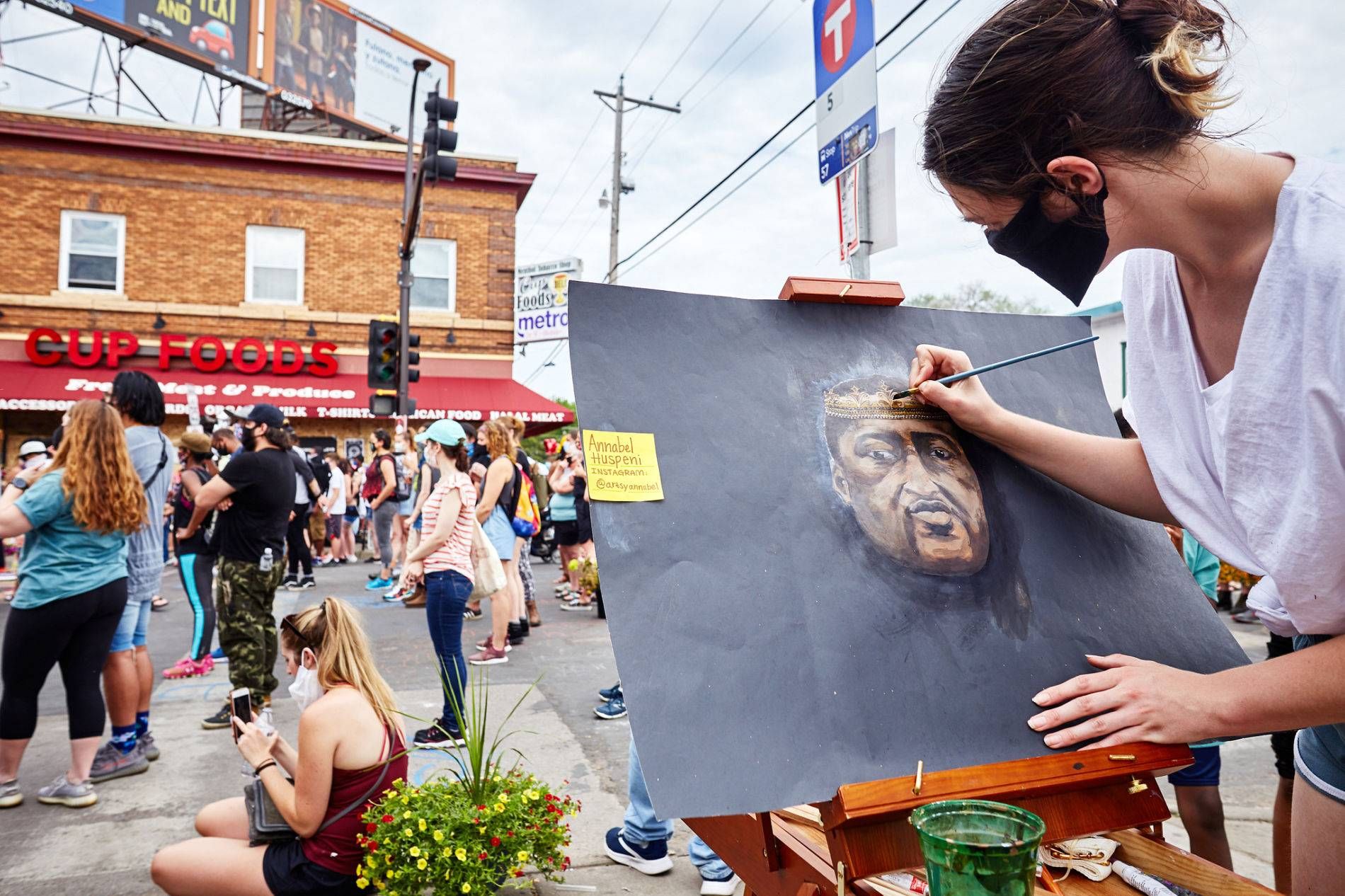 The late Hunter S. Thompson said, "There is no such thing as Objective Journalism. The phrase itself is a pompous contradiction in terms." This may seem to be an overly cynical critique of the modern media landscape, but the whispers about media coverage and 'objective' depictions have grown into deafening cries for examination, exploration and rectification.
What we see is what we believe. When you consider how stories are covered, how the language of the news copy and accompanying images are meticulously curated and selected, Thompson's charge becomes all the more apt. Who determines what constitutes "fair and balanced" reporting?
The intent and perspectives of the person capturing the images is arguably just as, if not more so, important than the images themselves.
Uche Iroegbu is a locally-based documentary photographer who has compellingly covered numerous aspects of the Black experience, including the protests and demonstrations arising from the murder of George Floyd and the killing of Daunte Wright. In addition to his online presence and contributions to local media outlets, his work can also be seen in MINN Streets, a published collection of his pieces in both black and white, and in color.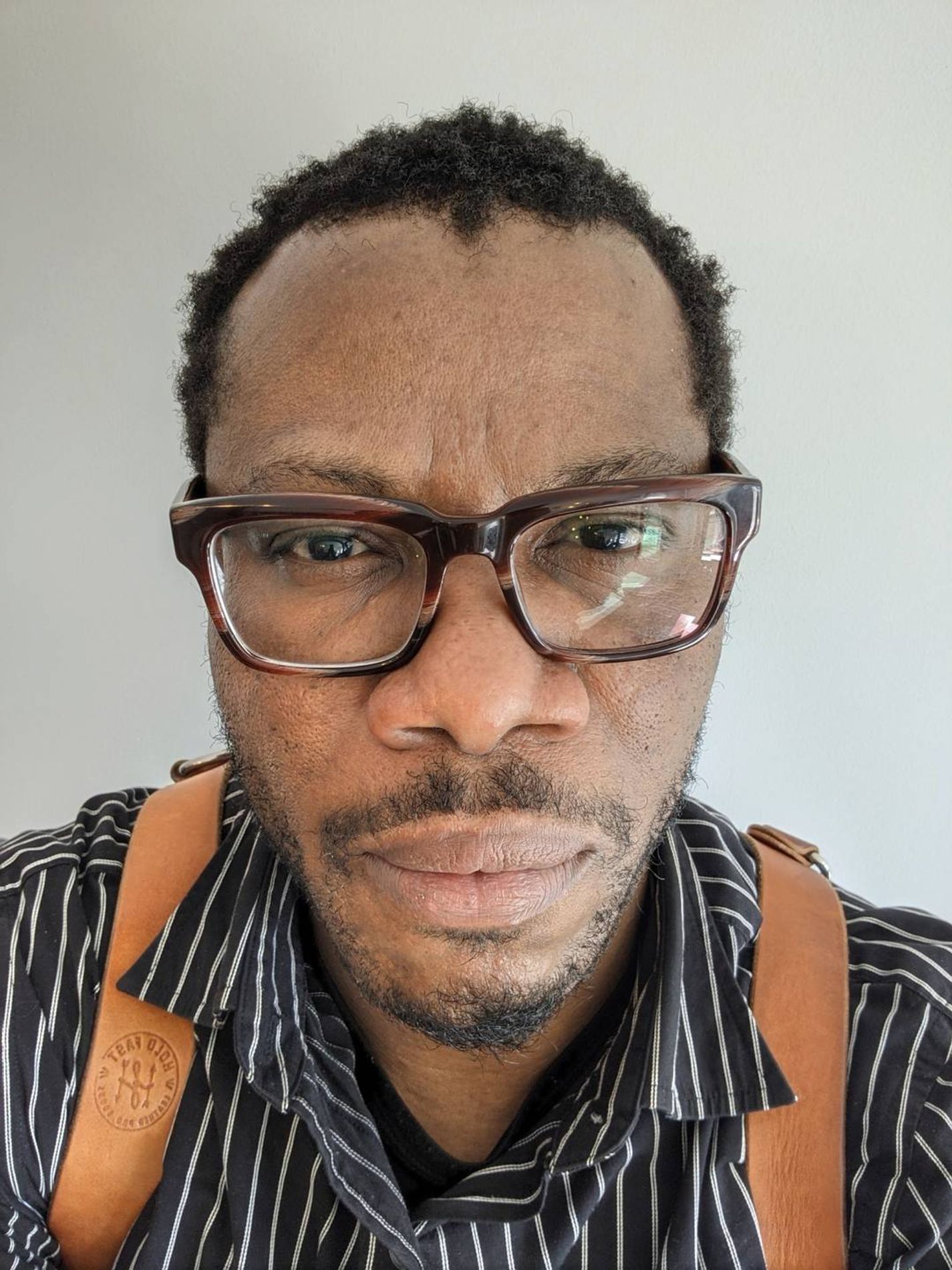 I had the privilege to chat with Uche to learn how the industry, his work and his life have adapted, expanded and thrived under the current landscape. He also shared his insights on the importance of visual documentation, and what it's like to be a media creator of color during a moment of real racial reckoning for the media, the community and the country as a whole.
What is it that drew you to the medium of photography?
Uche Iroegbu: I was drawn to photography for various reasons. First being portrait photographs of my family, especially of my mother, who died when I was an infant, so I got to meet her through photographs. Secondly, I was strongly drawn to the works of classic street and documentary photographers of the human condition, and I very much was inspired by the works of Henri Cartier Bresson, Sebastiao Salgado and Gordon Parks, among many others.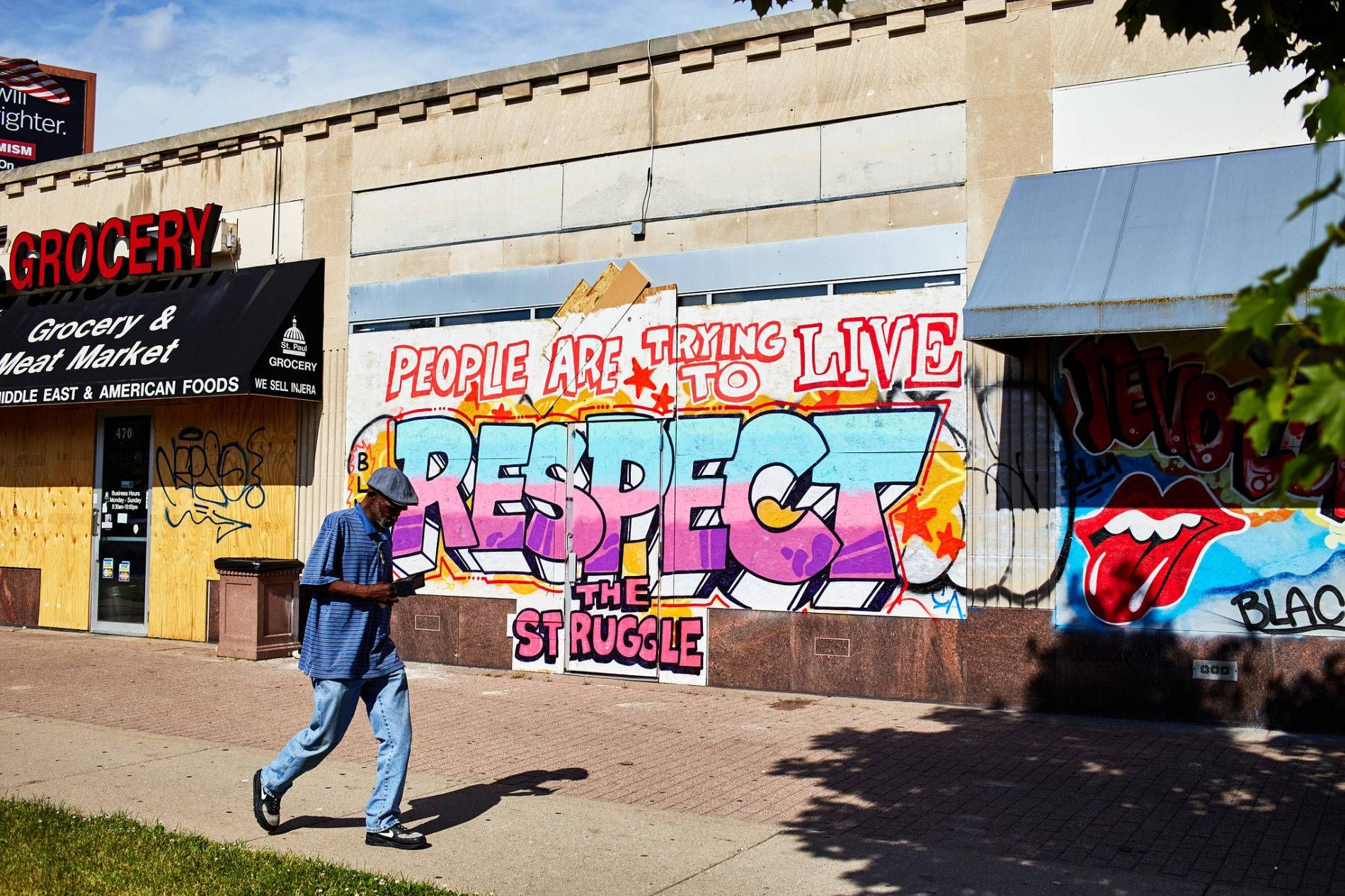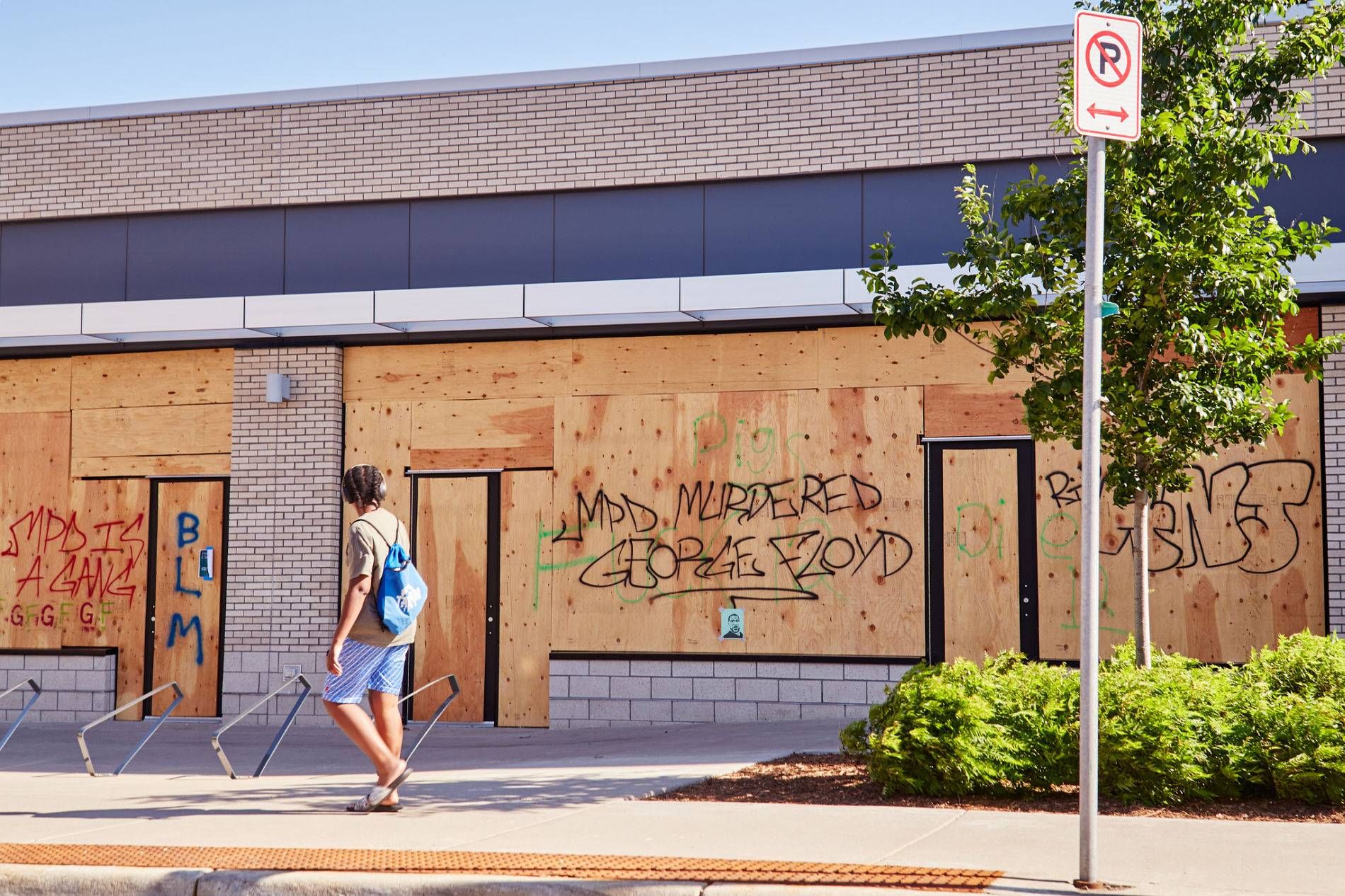 What is the overall goal of your work/art?
Frankly, there's no goal. I am happy to shoot in the street, happy to document social issues and happy to make photographic art for the foreseeable future. If any goal at all, it will be to help tell stories and capture beauty.
The majority of people have cameras on their phones, and about 35% of all Facebook content is composed of photos. As a professional, how do you make your work stand out? What separates your eye and your images from the innumerable eyes and images?
What separates the pro from the rest is the thought process. A true pro shoots with intent and considers all the factors that make a good photograph, like light, colors, geometry and presence. Phone cameras are great, but they are technically limited for serious photography, so I am not worried about that.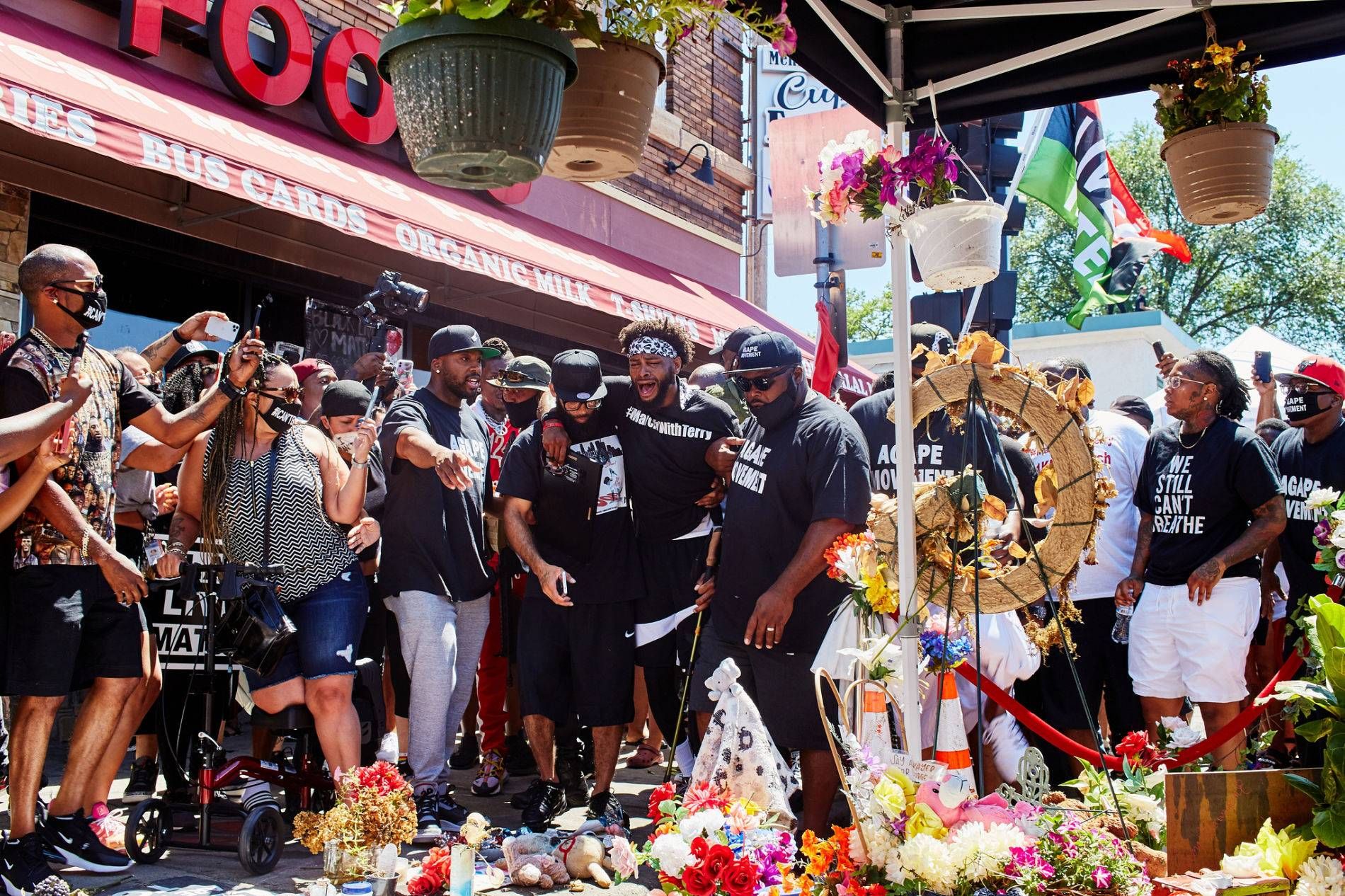 Conversely, what makes your work as an independent artist stand out from the corporate media images that we're bombarded with online and on air?
I believe that what makes my work stand out is the application of core photographic principles, and the presence of heart and mind when shooting. As a freelancer, I shoot without direction from any entity, so I am able to immerse myself authentically to situations, and come out with images as unique as my feelings and as real as is.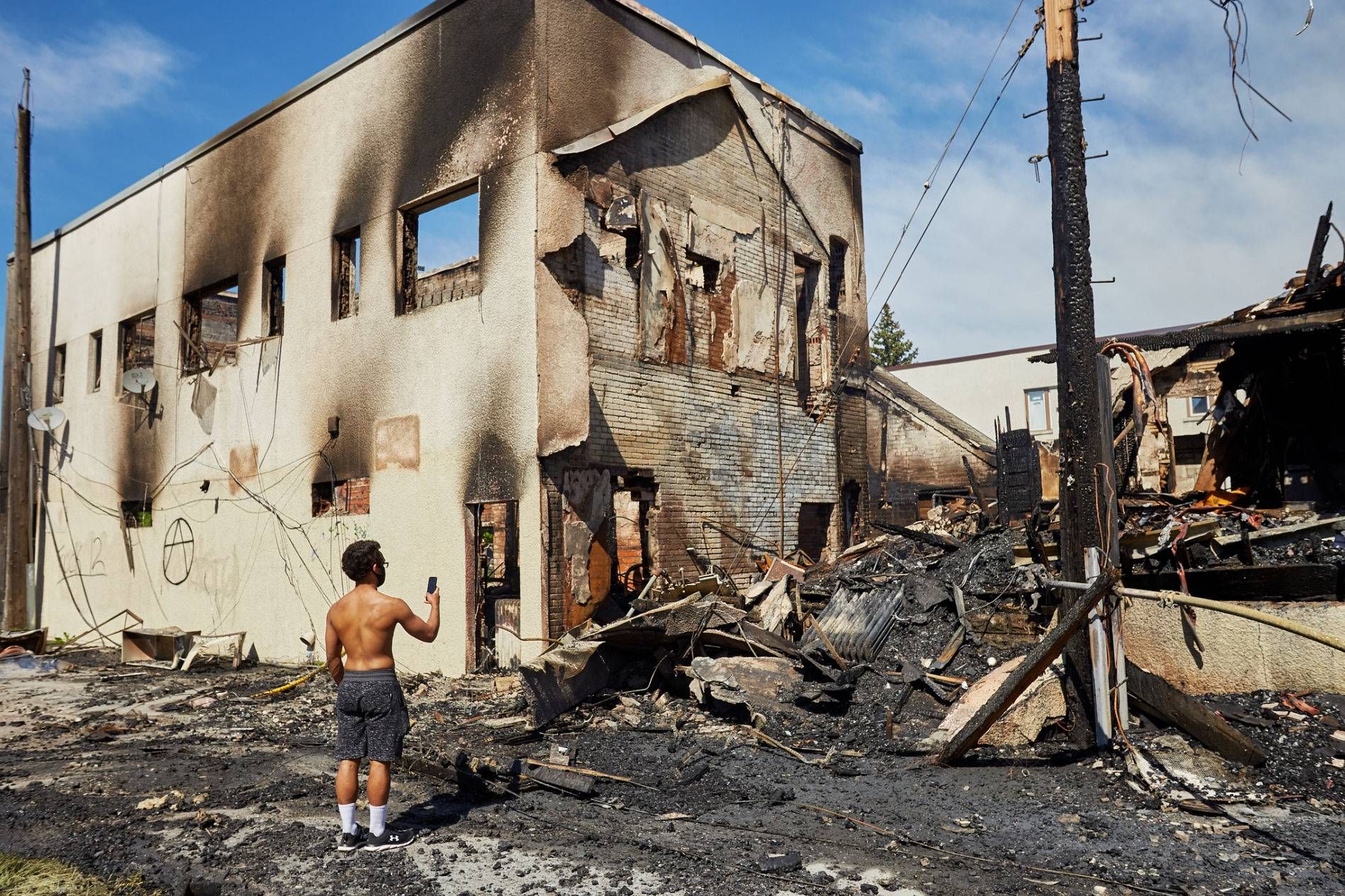 Speaking of the media, many have marked this as a time of racial reckoning. The Twin Cities - and the country overall - have been faced with hate-based atrocities for over a century. Undoubtedly, as an artist of color, this has influenced your work, but how has it been further impacted in light of so many recent atrocities so close to home?
My work has been heavily impacted, of course. I am happy to be available in these times to help document these issues, but like most others during this time, everything else had to take a back seat. We have to show up and help tell the stories in our backyard. It was an action call. It was still stressful, but we had to show up all the time to help control the narrative. I have so much respect for all the local media and activists that stood strong all through and [who are] still standing. It's not easy to document these issues with a heavy heart.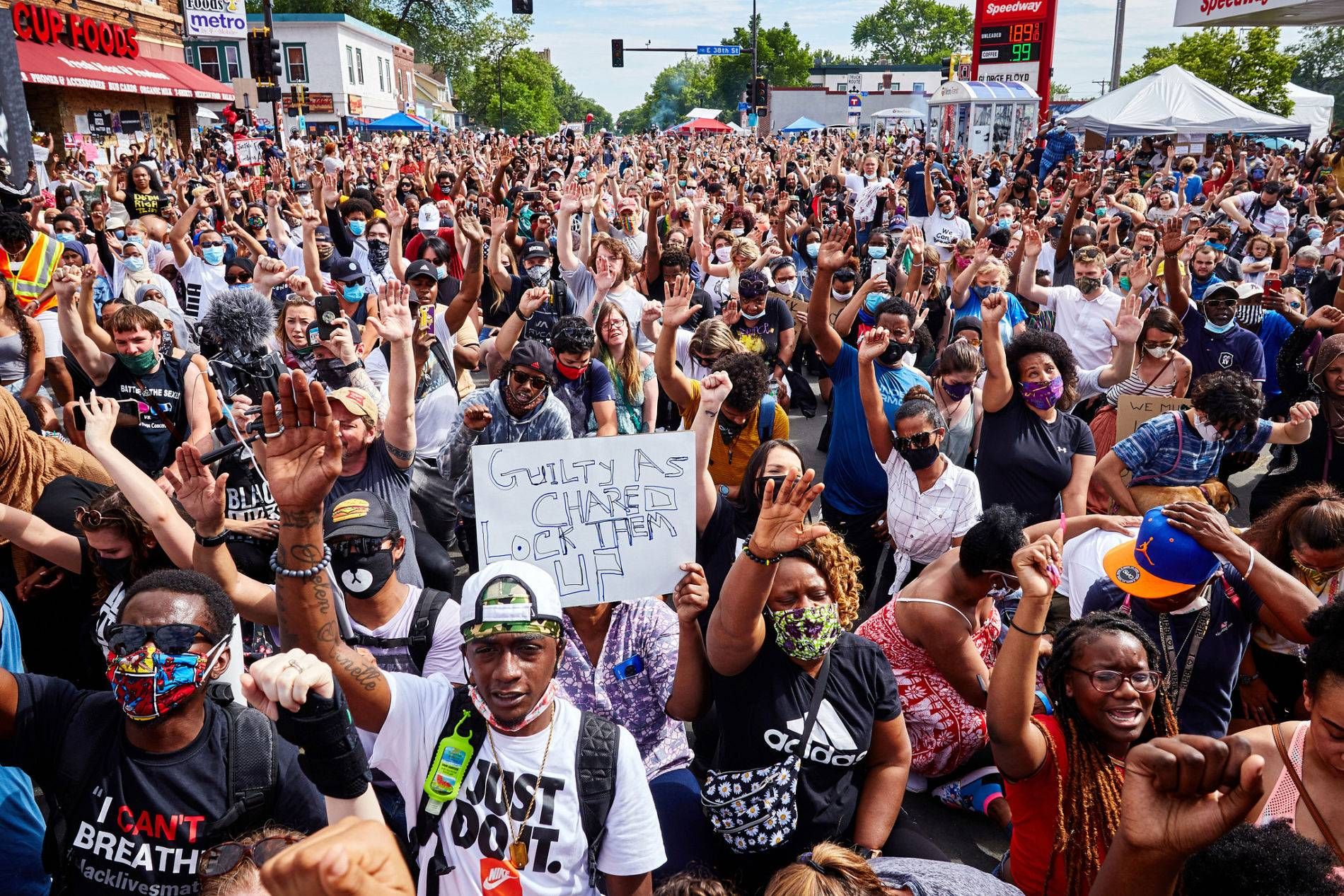 Moving forward, what do you see as the primary role of Black photographers? As time moves on - hopefully for the better - what responsibility do we have in sharing our perspectives and our distinctive lived experiences via the visual medium?
Photographers are cultural historians and do share a responsibility in showcasing who we are and what we are. We have to continue to document, uplift, heal and write our own stories from our perspectives. I am impressed to see so many Black photographers since the George Floyd murder respond to take the narratives into their own hands. I will be happy if it leads to a continued collaboration and expansion of our collective experiences from here in Minnesota, across the nation and to the global African diaspora. Most of our existential problems from here to Africa are tied to racism and white supremacy, and we have to join hands intensely and intently if we hope to overcome.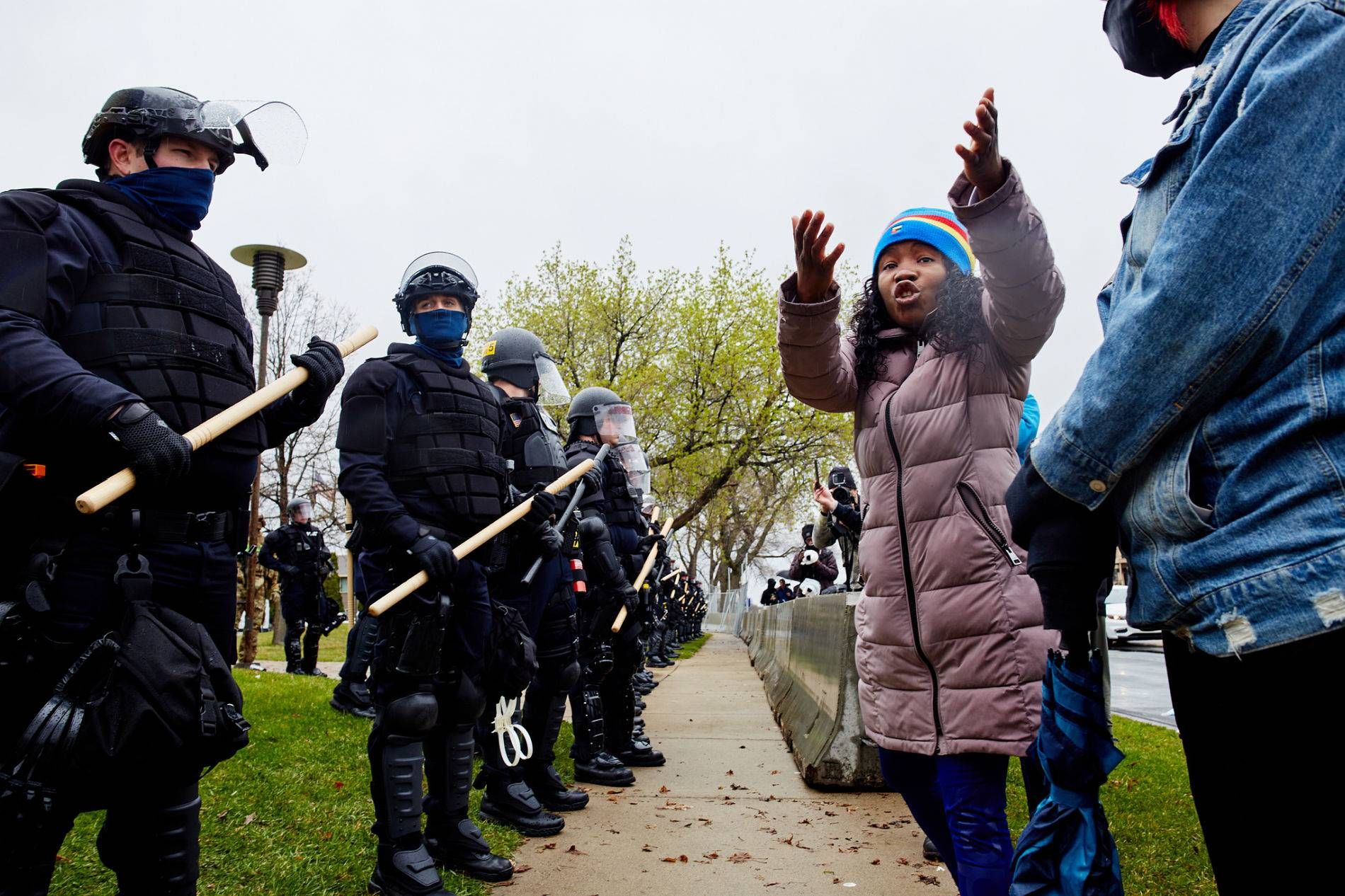 Photographs courtesy of Uche Iroegbu
T. Aaron Cisco is a cultural essayist and author. His latest book, Rod String Nail Cloth: An Afrofuturist Mixtape reached the top five on both Amazon's Top Science Fiction Anthologies list, Amazon's Black & African American Science Fiction Top 100 list.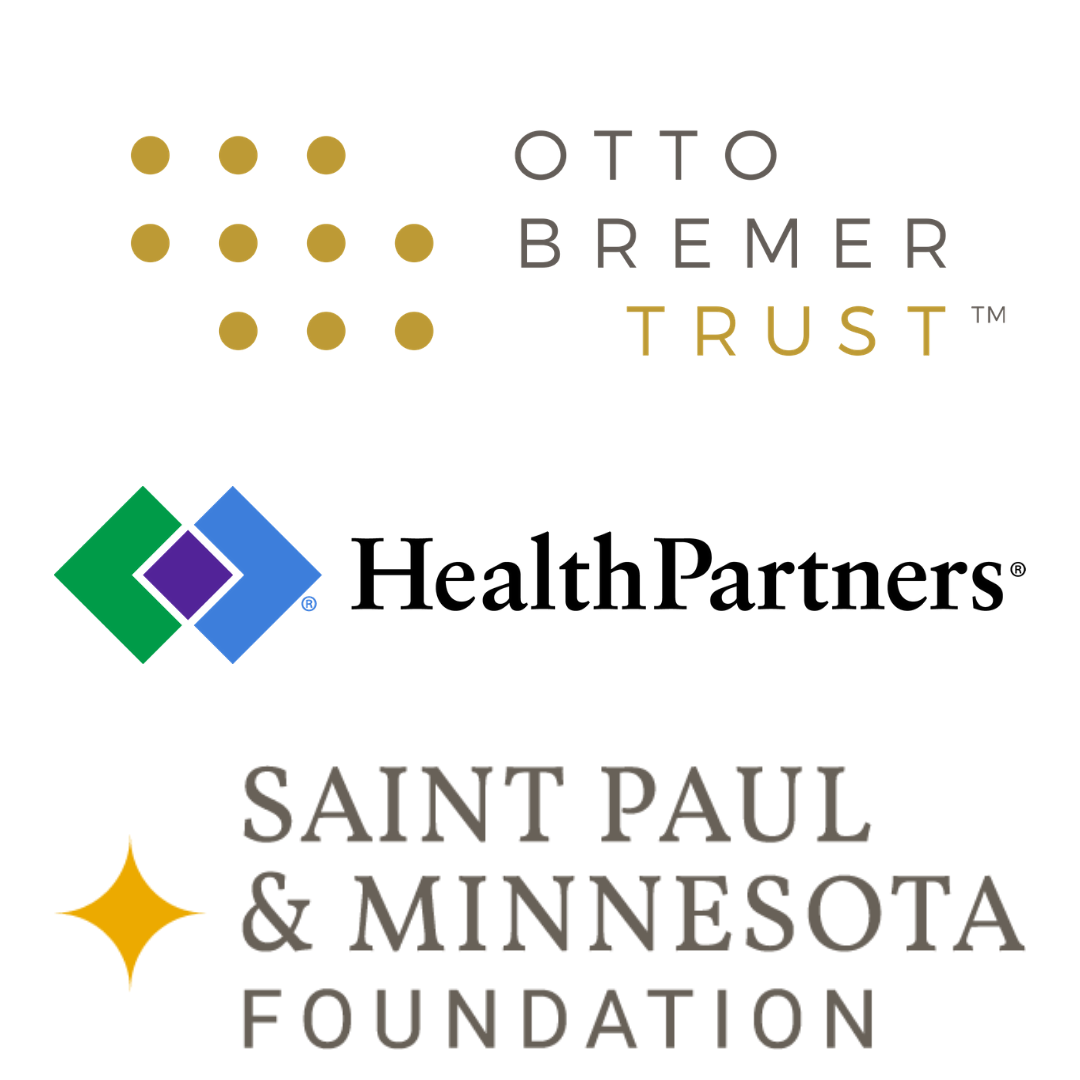 This story is part of the digital storytelling project Racism Unveiled, which is funded by grants from the Otto Bremer Trust, HealthPartners and the Saint Paul & Minnesota Foundation.
A mural painted on the side of Cup Foods that features George Floyd's likeness, coupled with a sunflower halo and the words, "I can breathe now," has become the visual representation of Minnesotans' calls for social justice. One of the muralists behind that image, Cadex Herrera shares his inspiration for the piece and the role of art in social justice movements.
On the first anniversary of George Floyd's murder, people gathered in George Floyd Square to memorialize and celebrate, all at once in the span of a few hours on May 25, 2021. Reporter Kyeland Jackson was there and chronicled the experience in this photo essay.
Reporter Kyeland Jackson also attended the funeral services of Daunte Wright, who was killed by a Brooklyn Center police officer on April 11, 2021. Check out his photo essay, "'The Prince of Brooklyn Center': Mourners Remember Daunte Wright."