Missing in-person performances? Check out these local streamable options.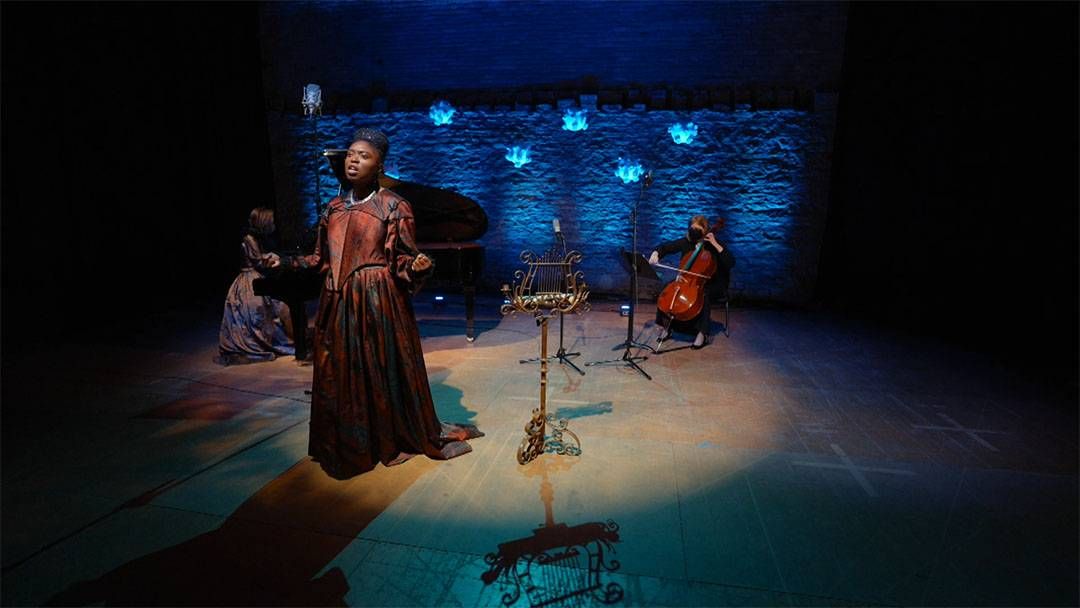 While most of Minnesota's 400-plus stages have remained empty slabs for more than a year, many local performing arts organizations have used this dark time in our country's history to devise some creative ways to reach audiences. If you, too, have missed sitting in auditorium seats this last year, be prepared to give a standing ovation to these local streaming options.
FOR THE CONCERT GOER
The Cedar Cultural Center's Cedar Public Access Channel featuring Thunder Band, Tou SaiK Lee, Lady Midnight, Deeq Abdi and more
Available now. Streaming for free.
The Cedar Cultural Center has been streaming content as part of the online Public Access Channel one Thursday a month. You can check out their YouTube channel for past concerts and performances, including local Somali group Thunder Band, as well as curated performances by Cedar Artist Collective Members, including Tou SaiK Lee,  Lady Midnight, Deeq Abdi and more.
First Avenue Streaming Shows: Bad Bad Hats, Nur-D, 4onthefloor, Yam Haus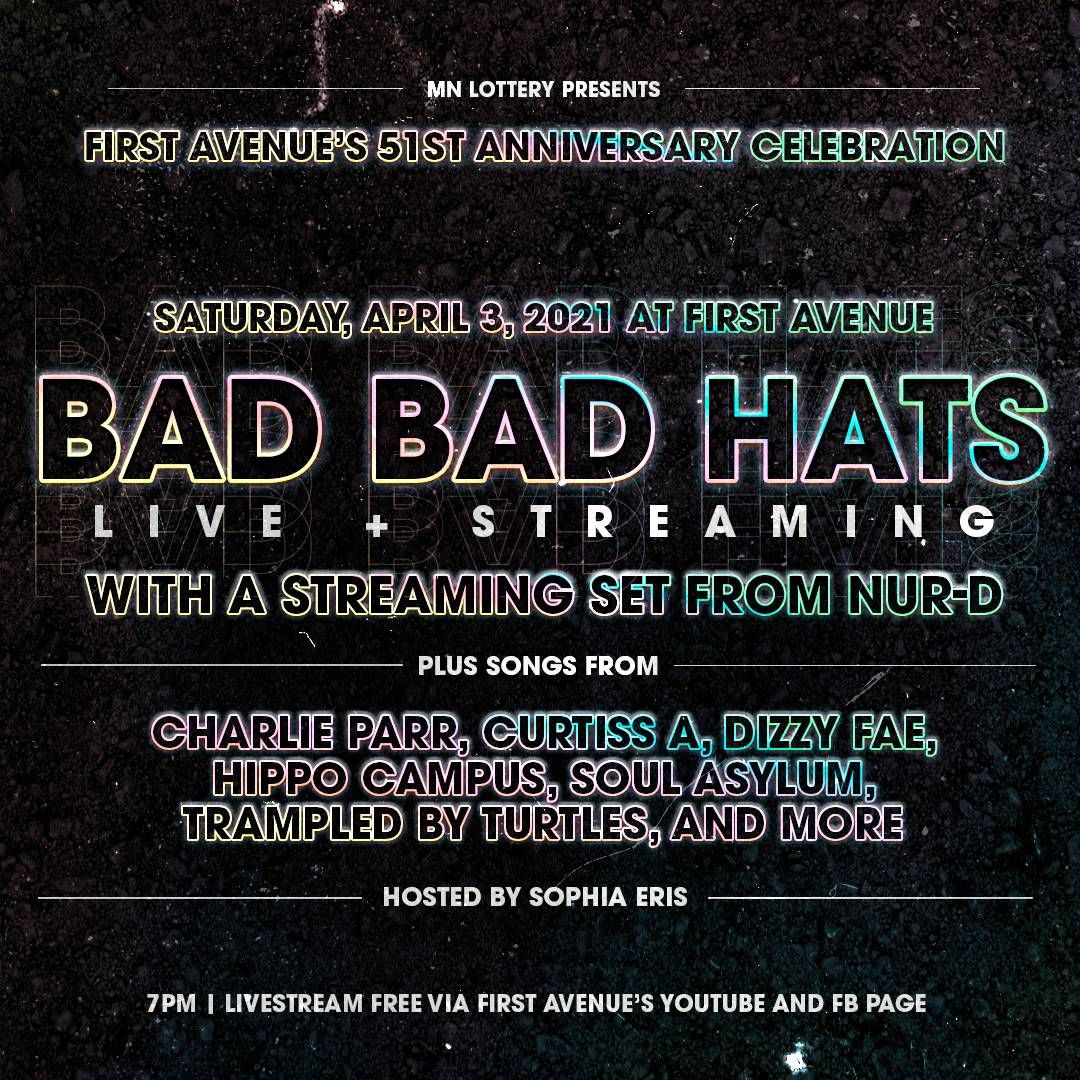 April 3: 51 Anniversary Celebration featuring the Bad Bad Hats, Nur-D, special guests. Streaming for free on Facebook or YouTube
April 4: 4onthefloor streaming for free on Facebook or YouTube
April 9: Yam Haus. Tickets available for purchase.
While the main stage has remained closed a year after they had to cancel their 50th anniversary festivities, First Avenue is set to celebrate its  51 Anniversary with a free streaming concert on April 3, featuring the Bad Bad Hats, Nur-D and special guests on the club's Facebook or YouTube channels starting at 7pm. Another free streaming concert from The 4onfthefloor will stream on April 4 on First Avenue channels as well, and you can buy tickets here for Yam Haus at First Avenue April 9.
Get an inside look at the history of the iconic Minneapolis music venue in First Avenue: Closer to the Stars.
The Schubert Club's Virtual Concert Series
April 8: PaviElle French
This virtual program streams for free at 12 pm on The Schubert Club's YouTube channel, and on their Facebook page. Please contact the organization at 651-292-3268 or at [email protected] if you have any questions.
Known for her powerful vocals and dynamic stage presence, PaviElle French is an amazing interdisciplinary artist, and winner of an Upper Midwest Emmy Award and an American Composers Forum award, as well as a Sage Award for dance and choreography. For a full list of The Schubert Clubs virtual concerts check out their schedule here.
FOR THE DANCE LOVER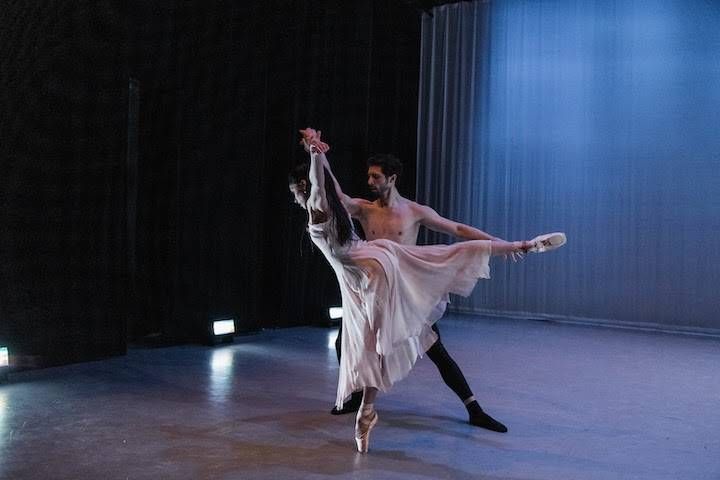 Cowles Center: Behind the Scenes with Ballet Co. Laboratory and Minnesota Dance Theatre
April 8: Ballet Co.Laboratory's Freddie – Break Free: A Ballet in the Making
April 15: Minnesota Dance Theatre's Exploring the Enchantment
Registration is required at least two hours in advance.
The Cowles Center will present two free virtual programs that explore the behind-the-scenes processes of crafting an original ballet with Ballet Co.Laboratory's "Freddie – Break Free: A Ballet in the Making" and Minnesota Dance Theatre's "Exploring the Enchantment." Each program also includes a live artist Q&A. Both works were originally scheduled to premiere to a live audience at the Cowles Center in Spring 2020, but COVID-19 restrictions eventually pushed the works to Spring 2022. However these behind-the-scenes sneak peeks give us more to look forward to.
"We collaboratively decided to include these free showings in our Spring 2021 programming. That way, the Twin Cities doesn't have to wait two years for ballet from the Cowles, which is normally included in each of our performance seasons," says Director of Programs and Education Jessi Fett. The programs are expected to run around 75 minutes, including the Q&A.
FOR THE OPERA LOVER
Minnesota Opera: Virtual Opera of Albert Herring 
May 22 through June 5. Available for free on YouTube, Facebook and mnopera.org
Albert Herring is a rollicking comedy about a shy, innocent boy who, frustrated with small-town conventions, breaks free from the expectations of society. Gently laced with Benjamin Britten's musical wit and gifts for parody and caricature, this story about the world's reaction to an outsider is joyfully brought to life in this springtime presentation. Music by Benjamin Britten, libretto by Eric Crozier.
FOR THE THEATER LOVER
Children's Theater: Audrey Saves the Universe  
A CTC world premiere created by Autumn Ness and directed by Reed Sigmund. May 7 through 28. Tickets available for purchase.
Audrey is a 9-year-old girl…who happens to be the greatest filmmaker in the world! Possessed by her ambitions and high standards, Audrey is egocentric, demanding, and hilariously extreme. Part Ed Wood, part classic Gilda Radner character, Judy Miller, Audrey creates whole planets, grand stories, music, and special effects…with no budget and no crew. As Audrey shoots her masterpiece, she struggles with school bullies and constant creative setbacks (like getting grounded). As she stages the climactic final battle, she uncovers the superpowers she holds within her.
History Theatre: Diesel Heart
April 12 through 18. Tickets available for purchase.
The first reading of Diesel Heart took place last year, as part of Raw Stages, History Theatre's annual celebration of works in progress, and this upcoming reading will now include a handful of new scenes from Act 2, which  deal with Melvin's power-packed experiences as a Saint Paul Police officer.
Melvin Carter, Jr. is a true son of Saint Paul, as was his father and hero, Melvin Carter, Sr. Melvin Sr. grew up in the Rondo neighborhood in the 1950s and '60s, where he experienced firsthand the decimation of the radiant, vibrant community as the construction of Interstate 94 began. Written by Brian Grandison, in collaboration with Melvin Carter, Jr. Directed by H. Adam Harris. Video editing by C Andrew Mayer.
Illusion Theater: THE 3rd ACT, written by Patrick Scully, directed by Michael Robins
April 24 and April 25. On Thursday, April 29, there will be a discussion with Patrick Scully. Tickets available for purchase.
Patrick Scully says,  "Old is all I have left. From this point on, I will only ever be old. I want to embrace that, welcome and prepare for it. So, I've been looking, searching… How do I do that when our default response to being old is denial: Young is good. Old is bad. Deny aging! Therefore THE 3rd ACT investigates the question: Can I embrace becoming old, particularly in this ageist society?"
Following the play, there will be a discussion geared to folks 60 and older to figure out solutions to this question. Ticket sales for all events close one hour before the start time. Zoom links to the performance will be sent a half-hour before the performance.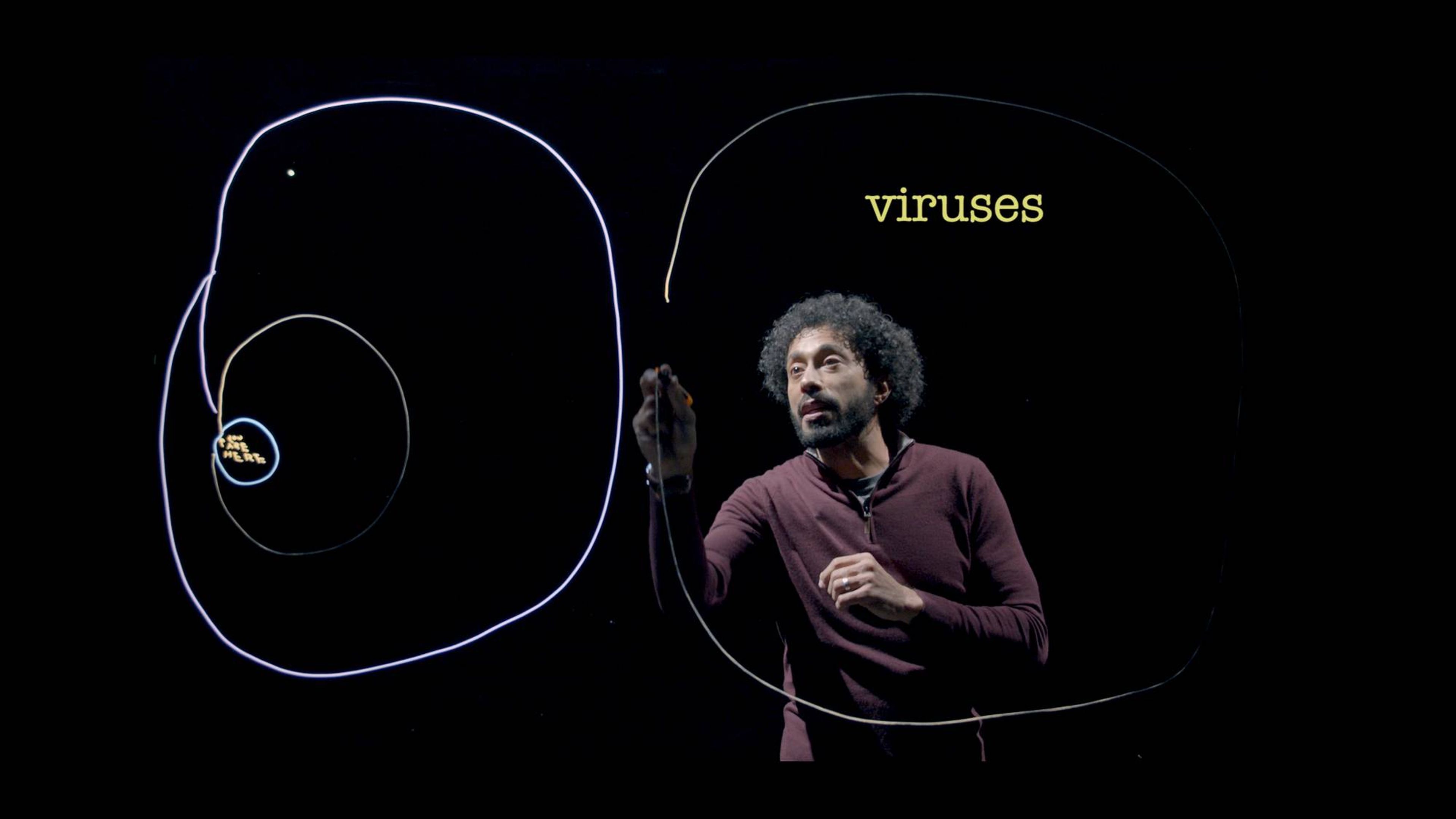 The Jungle Theater: Storefront Windows and The Catastrophist 
Right Now: Puppet Theaters in Storefront Windows
April 12: The Catastrophist
Tickets available for purchase.
The Jungle is featuring the work of six University of Minnesota Toy Theatre Students and Jungle designer Chelsea M. Warren. You can visit their displays of small puppet theaters in storefront windows of the Jungle in person or visit their comprehensive web pages. Plus, on The Jungle's website they have educational materials so everyone can try this at home.
Starting on April 12, Lauren Gunderson's latest play, The Catastrophist, will be streaming in a co-production of Marin Theatre Company and Round House Theatre. This gripping play, written about her husband, virologist Nathan Wolfe, takes on pandemics, family, death, and love in a mesmerizing one-man performance.
New Native Theatre: Well Red, A Play Reading Series 
April 9: Salt Baby by Falen Johnson. Reservations at [email protected]
Every month beginning in April, there will be virtual play reading events from New Native Theatre that celebrate the incredible work of American Indian and Indigenous playwrights. After each play reading, there will be a conversation with the playwright.
FOR THE ART FESTIVAL LOVER
MN Black Theatre Circle + The Guthrie Theater: Blackness Is... Arts Festival 
May 21 through 23. Get more information.
A theater-inspired arts festival, Blackness Is... will celebrate Black voices and empower Black liberation throughout the state. The festival hopes to showcase a variety of artistic mediums, including theater, dance, music, poetry and spoken word, among others. Performances will take place both virtually and in person. This event is intentionally scheduled one year after George Floyd's death, and the MN Black Theatre Circle's hope is to establish "pathways to healing, empowerment and building a stronger community."
Red Eye Theater: New Works 4 Weeks Festival
June 1 through 20. Tickets go on sale in April. 
In June 2021, Red Eye Theater will present a re-envisioned, online edition of its long-running New Works 4 Weeks Festival, with new performance works created expressly for digital formats. Short video works showcase theater, dance, film, puppetry, music and more, and engage a range of digital platforms, temporal formats and audience configurations. Chitra Vairavan presents a livestream dance exploration of feeling and remembering, as an offering to her grandmothers. Eric Larson/Toot develops personalized acting methods to create a film that unfurls the dramaturgy of the brain in performance. Lady Xøk (Rebekah Crisanta de Ybarra) offers a digital visual music album, accessed through a limited edition physical artwork that audiences receive through the mail. Lela Pierce envisions a film series exploring rest, visibility, virtual space, embodied landscapes and disembodied illusions. Alana Horton and Patrick Marschke build a ritual-digital experience that asks how perception, selfhood and cognitive bias play out on technological stages.
FOR THE FITNESS LOVER, WITH A SIDE OF PERFORMANCE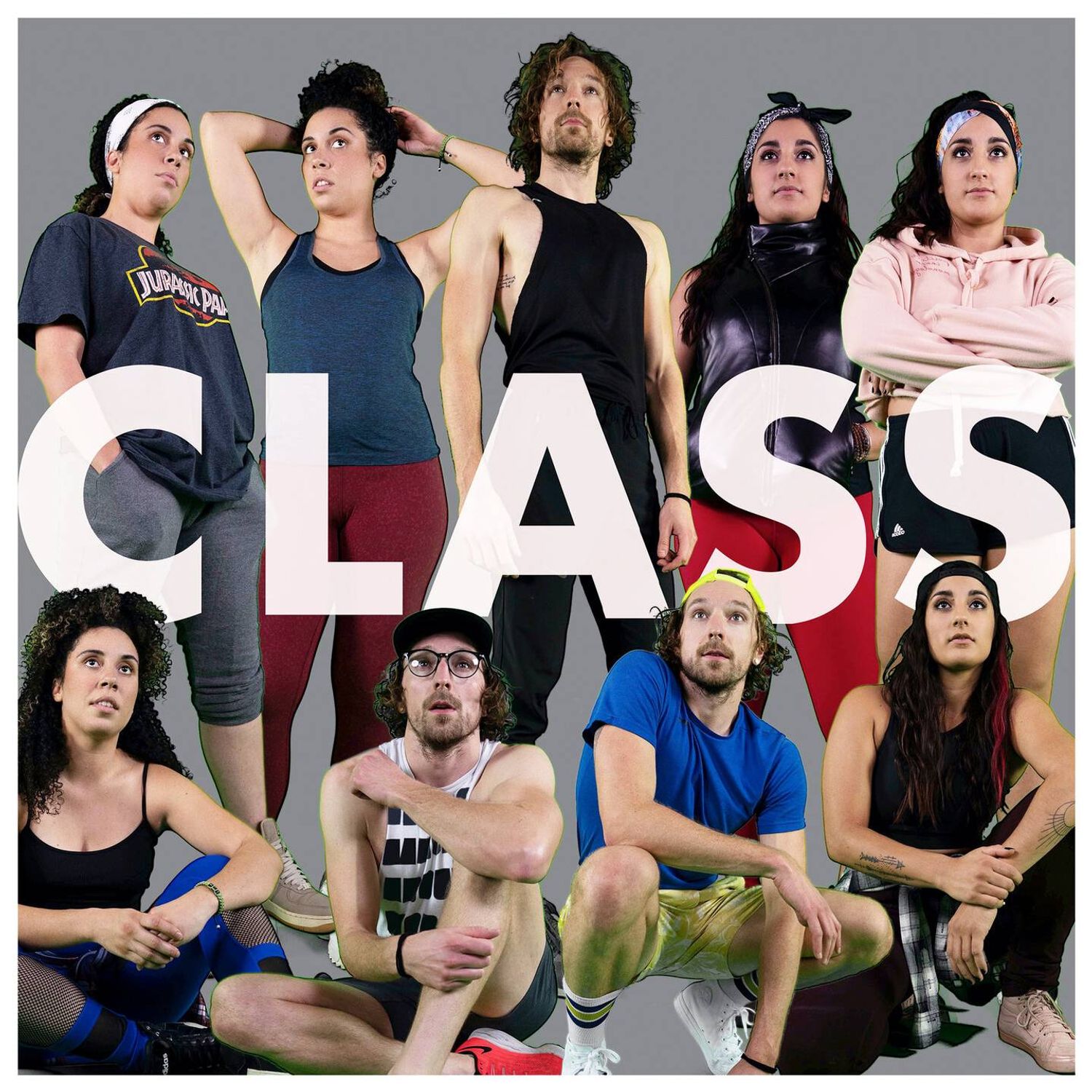 YellowTree Theater: CLASS | A Theatrical Cardio Workout. Curated by Andy Frye.
March 8 through 31, the show will be available here. After that date range, it will be available here.
CLASS is a silly, fun 25-minute cardio workout video with 9 songs and 3 moves per song that repeat over and over and over and over, until the song is done. (Except for the song with pom poms, which just gets weird.) No experience or weights necessary. All you need is your electronic device, some stretchy pants and a good attitude!
FOR THE THEATER ESCAPE ROOM LOVER
Walking Shadow Theatre Company presents REBOOT
Dates and tickets available soon.
REBOOT is Walking Shadow's fourth interactive hybrid of theater and escape room. It is a live, scripted, online performance with actors; it's also an immersive, conversational experience for a small audience to explore virtually, while solving collaborative puzzles and unlocking ethical conundrums.
In REBOOT, your skill with computer hacking has attracted the attention of a covert government agent. To clear your record, you agree to assist this "Agent HALO" in her current investigation, aided by a digital assistant named Bernice. But what is HALO's real mission, and can your team help her succeed? Exploring ideas of technology, identity and personal freedom, REBOOT redefines what online theater can be. By Duck Washington, directed by John Heimbuch, with puzzles by David Pisa. 
FOR THE TWIN CITIES PBS LOVER
Check out our new weekly series STAGE which presents special performances from some of your favorite local performing arts organizations on Saturday nights at 7 pm on TPT Life.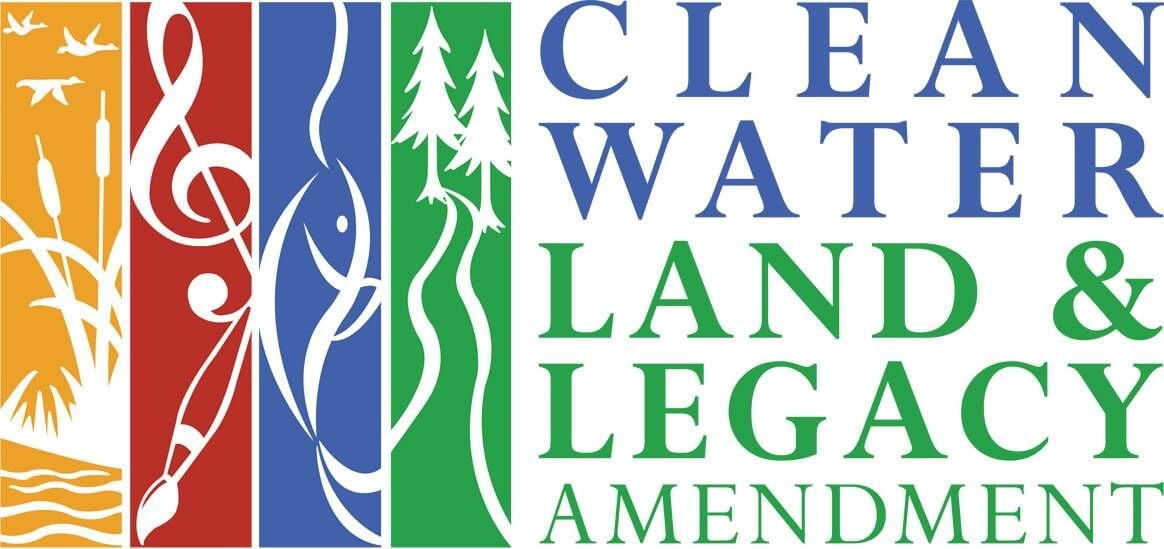 This story is made possible by the Arts and Cultural Heritage Fund and the citizens of Minnesota.
When artist Anita White's husband started to experience more health issues that required more hospital stays, she picked up her sketchbook as a means of expressing her grief and to document the bustling staff. That led to commissioned projects at the hospital – and now she draws to express the topsy-turvy experience of living in a pandemic. Her sketches will add a much-needed shot of brightness to your day.
If the wintertime scarcity of outdoor performances has left you with the blues, never fear: We have seven Pandemic Performances from local musicians that will bring a spring to your step.
When COVID-19 first showed up in the U.S., G. Phillip Shoultz III, like many Americans, had no idea what was ahead. "All of us naively thought this is just going to be a few weeks and we'll get back to our lives," he reflects. But the director of the VocalEssence Singers of This Age youth choir quickly realized that wouldn't be the case. So the choir got creative and performed this rousing choral tune on a downtown rooftop.