How Friendly Hmong Farms Grew From a Grassroots Idea
A budding example of how community support can make a difference.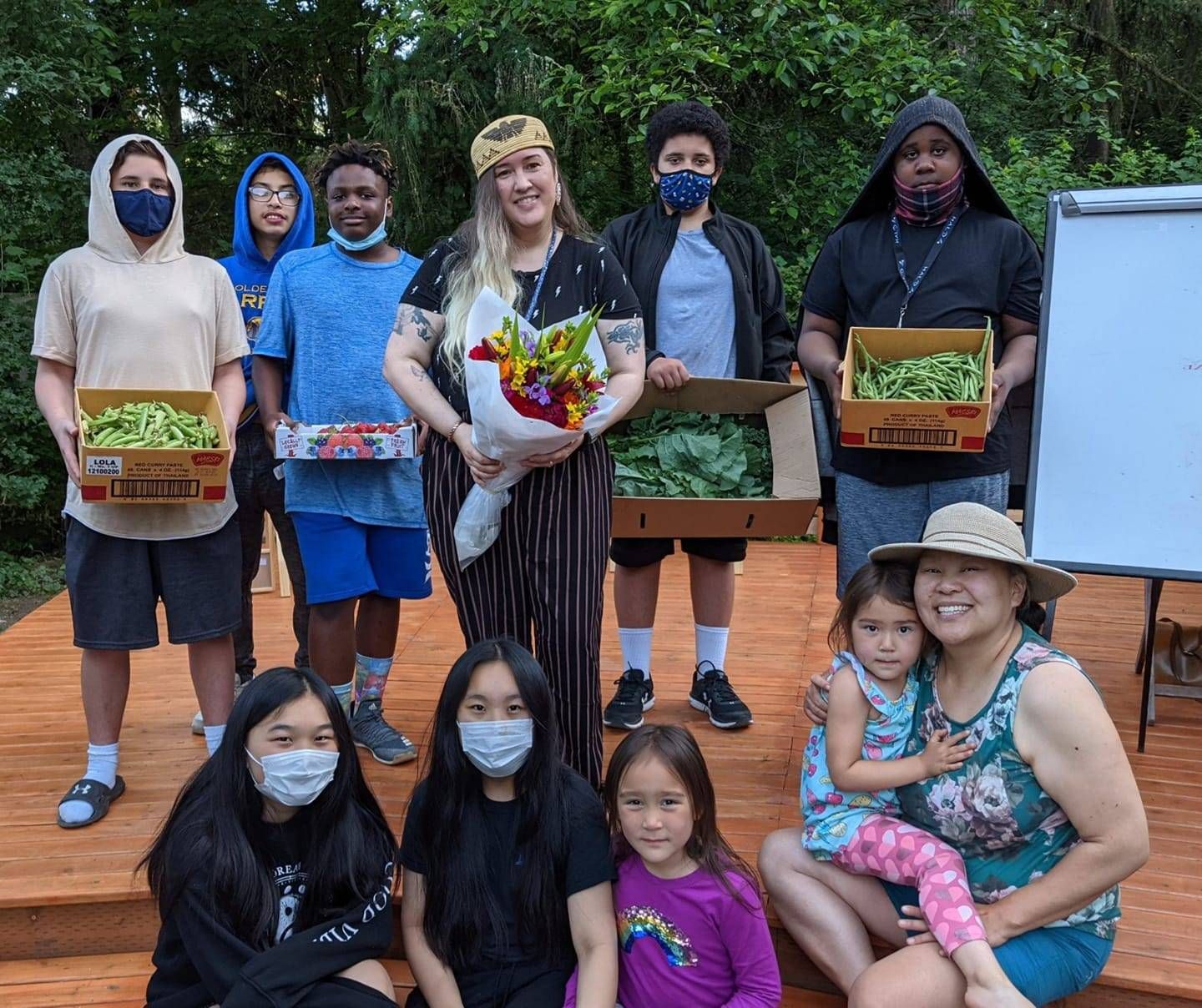 Before launching her small business helping Black and Brown farmers, Friendly Vang-Johnson grew up in Minnesota as the daughter of Hmong refugees.
After the Vietnam War, through sponsorship and aid programs, Hmong refugees from Laos and Thailand resettled in the U.S. Cultural, economic and language barriers have limited their access to many industries and job opportunities, which is why many Hmong families have often relied on their agricultural traditions for their livelihoods. 
Friendly Vang-Johnson's family was one of the first Hmong households to start farming in Minnesota. Although raised by farmers, agriculture did not appeal to her as a vocation, and she worked hard to find her own path. Vang-Johnson became one of the first in her family to earn a master's degree in public policy, leading her to work for the accounting office for the United States Government and to move to Seattle, Wash.
A viral start
When COVID-19 hit, Vang-Johnson learned that Seattle's Hmong farmers were unable to sell their flowers. At that time, state officials deemed this work "non-essential," barring farmers from selling such products at the Farmers Markets.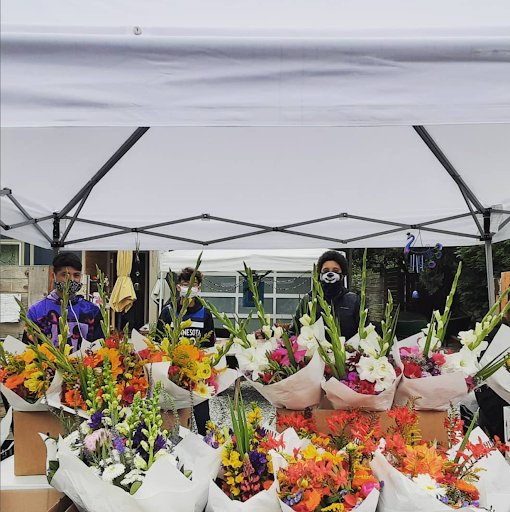 Vang-Johnson did the only thing she could think at that moment — she bought 20 flower bouquets directly from the farmers and created a Facebook post to sell the flowers to her friends. The post went viral locally, and she received hundreds and then thousands of responses, with the story even being picked up by the local news. Seemingly overnight, a grassroots idea formed a new venture: Friendly Hmong Farms, a social enterprise, or "a business with specific social objectives that serve its primary purpose." 
The Friendly Hmong Farms team of volunteers and partner organizations raised more than $750,000 for dozens of farming families between 2020 and 2021. They additionally gave thousands of pounds of fresh produce and flower bouquets to essential workers, frontline workers, elders, and non-profit and mutual aid organizations. 
"This 'work' is how I give back to my community and practice the values I hold — social justice, antiracism, anti-Blackness, land reparations, food sovereignty, equity, honor and dignity," Vang-Johnson said.
When Vang-Johnston tried to buy land for her business through a USDA farm loan program aimed at helping disadvantaged farmers, she encountered policies that were difficult to navigate. She discovered that USDA required a signed purchase and sale agreement from an applicant before even considering their eligibility for the program. Since most Black and Brown farmers, and refugee farmers, in particular, lack relationships to landowners through familial or community ties that would encourage a seller to provide such an agreement, the USDA program ends up being of little help, as was the case for Vang-Johnson.
She feels this all highlights the inherent racism in the system.
"Because people of color are not likely to have generational farmland properties, they are disadvantaged in this process. What is perpetuated is structural racism: a system that upholds and benefits one race of people disproportionately over another."
Returning to her roots
Although it sprang to life in Seattle and the work will continue there, Friendly Hmong Farms is rooted in Minnesota, where Friendly Vang-Johnson recently returned. The process of moving back brought new goals and more clarity to the Friendly Hmong Farm mission. 
"There is a real need for a new emergency food system and getting food to the community —  not a capitalist model that cuts out the consumer," Vang-Johnson said. 
To achieve that, she has shifted her focus to how the organization can best serve farmers and their communities. The main goal is to feed Black and brown communities with dignity.
By paying special attention to the produce they sell, by selling cultural produce like bok choy or lemongrass and ensuring the products they sell are high quality, Friendly Hmong Farms is staying mindful of what communities want. But the focus on high quality products shouldn't deter smaller farmers. She plans to build relationships with them through trust, not capitalistic contracts. 
"If you plant it and it fails, I will still pay you something," Vang-Johnson said. "You took on the risk, and I see and honor that."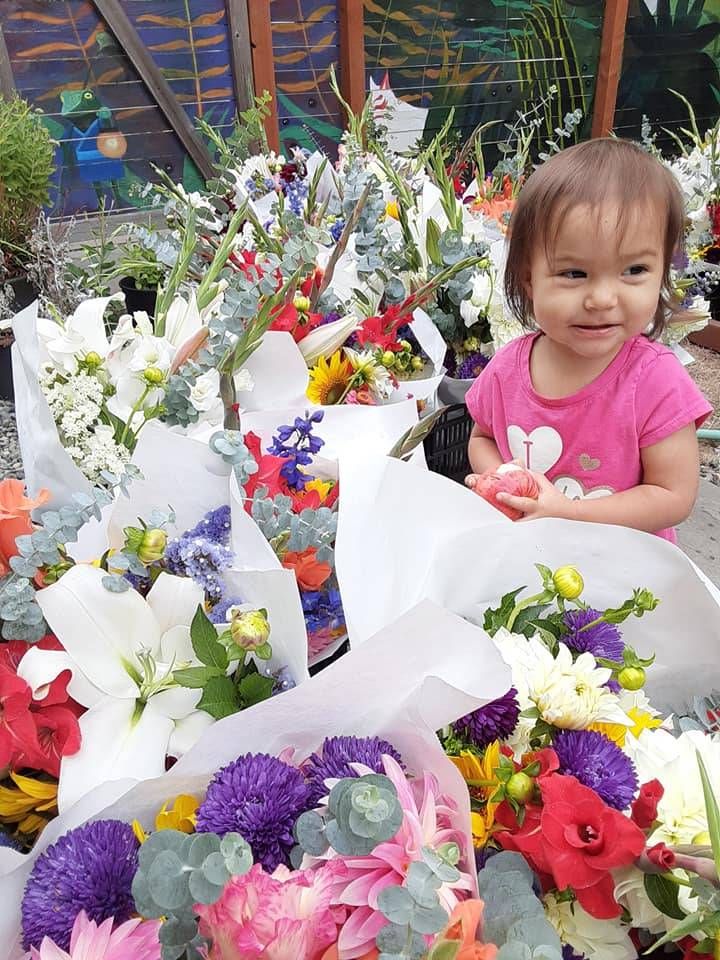 Vang-Johnson's refocused business plan includes employing more socially-minded templates for fundraising, in the hopes of addressing issues as a bigger community. This has led to new partnerships, including one with the Hopkins school district and the Hmong American Farmers Association, which together launched a Veggie Boxes & Bouquets fundraiser on May 1. This particular fundraiser will source vegetables and flower bouquets from local Hmong farmers.
But while Vang-Johnson partnered primarily with the Parent Teacher Organization at Tanglen Elementary to run the fundraiser, the funds raised will be shared equally across all Hopkins School District elementary schools. The goal is to highlight what resource sharing, reciprocity, building community, and working with local Hmong farmers can do. And Vang-Johnson wants people to deeply consider what constitutes equity. The idea is to raise money for everybody, not just for your child.
"We are putting in peoples' heads that fundraising isn't just about their immediate community, and there's a larger community that other people are responsible for," she said.
"It's a matter of getting to know the community here, working across racial and class lines, and inherently knowing there's a different way things can work."