Homeless Youth: Finding Home
FULL-LENGTH DOCUMENTARY
Original broadcast date: November 22, 2008
Homelessness affects those much younger than many of us know - and much of their journey spent navigating the experience unfolds on their own. Spoken through the stories, images and experiences of young adults, Homeless Youth: Finding Home provides insight into systemic failures, family breakdown, and other issues at the root of youth homelessness. The reflections of these young Minnesotans from a variety of backgrounds also exemplifies the growing network of support systems, the healing power of culture and identity, and other glimmers of hope for ending homelessness.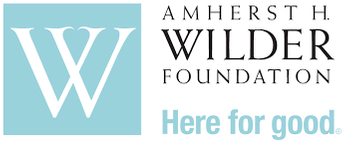 This documentary was created in collaboration with the Amherst A. Wilder Foundation.
Can tiny homes help to curb Minnesota's issues with homelessness? One local organization is experimenting with the small homes, an effort that has proved successful in other parts of the country. And one local church is working up plans to house homeless veterans on its property.
More than 10,000 Minnesotans are homeless, a number that is a record-high for the state and a 10-percent increase since 2015 – but the problem doesn't just persist in the Twin Cities. One Greater Minnesota reporter Kaomi Goetz explored how homelessness is also impacting rural communities across the state.  
"Get a job!" "Go to a shelter!" So many misconceptions swirl around the issue of homelessness in Minnesota, many of them driven by persistent stereotypes. Explore five of the most prevalent – and false – notions about what it means to be homeless in our state.