Explore the Fashion Choices of Suffragists Who Fought for the 19th Amendment
A St. Catherine University class explores the intersection of fashion and political statement.
Professor Carol Mager walked into the first day of class wearing a suffrage dress and sash - a historical recreation she meticulously researched and rebuilt, right down to the undergarments and period-appropriate frog toggles. Her students, all studying fashion at St. Catherine University in Saint Paul, loved it, turning Mager's recreation into a TikTok sensation.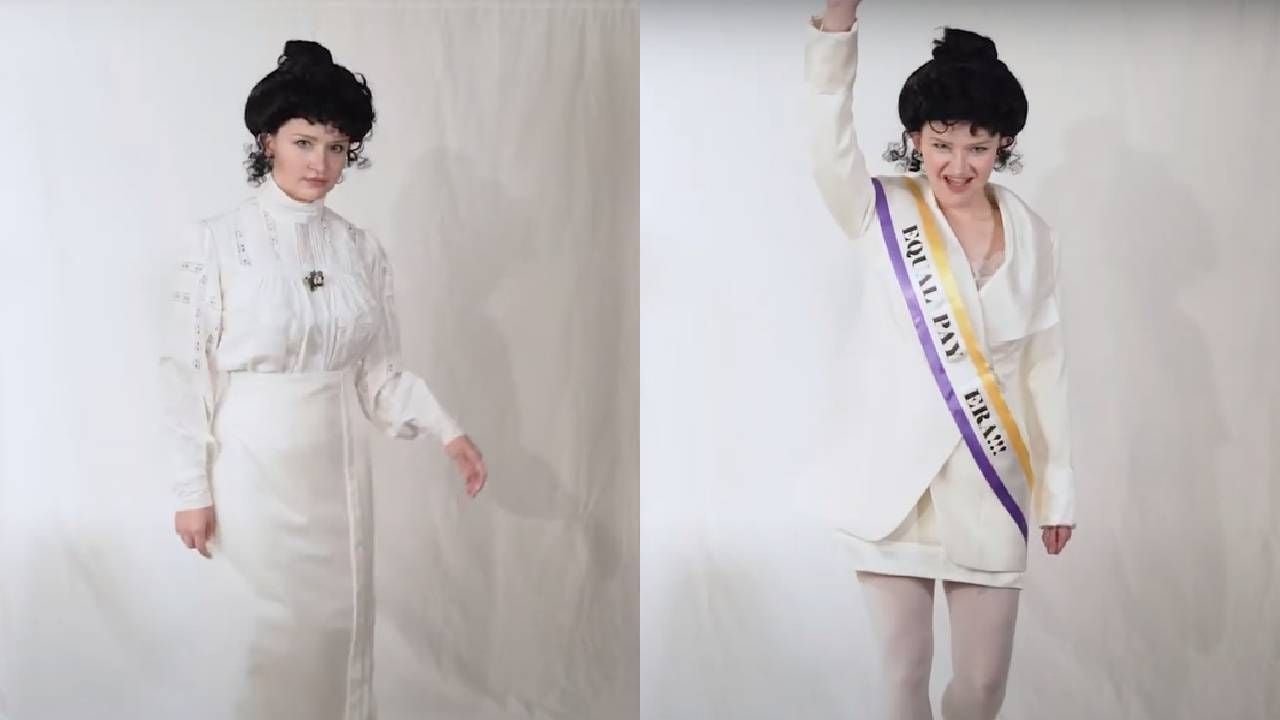 The dress was a special project that Professor Mager will eventually donate to St. Kate's. It was born out of an idea by Professor Anupama Pasricha, Department Chair of Apparel, Merchandising and Design, who asked Mager to integrate the celebration of the 100 anniversary of the 19 Amendment in the classroom. Mager jumped at the opportunity, and got to work researching the choices and inspiration that inspired the suffragists.
Photographs of women in the Suffrage Movement offer a window into the power of the movement's collective voice because of the iconic color choice: white. Because white was difficult to keep clean, it was traditionally a color choice primarily for the elite. It also contrasted with the dark fabric trends of the day. And it photographed beautifully in an era in which black-and-white photography was all that existed.
"There used to be almost a costume that was required when one was going on a parade," Mager explained, "showing your support for the suffrage cause. And they needed to do that to create attention for their cause. [The white color] stood out physically; the men of the time, who would have been out-and-about in the streets, would be wearing dark clothes and dark colors, and very serious. And the women wanted to stand out from that and show that, by wearing their finest clothes, portraying upstanding citizenship, following the rules of the day…  they were really illustrating their respect for the institutions, but asking for their inclusion in those institutions."
Professor Pasricha agrees that the suffragists did not want to present themselves as a rebellion, and their collective choice of dress was an effective way to communicate that message.
"They were still following the expected norm of dressing, although at the same time, dress reform was also happening," said Pasricha. "But they did not chose to use that reform in the movement because they wanted to make sure that they were heard, they were seen, with respect and dignity and to be acceptable in society."
The ability of fashion to communicate and represent was central to the suffrage movement of the 1910s and to the creative brief Professor Mager presented to her students. She asked them to research the suffrage movement, and then to think about what the right to vote meant to each of them. Professor Mager wanted her students to make voting personal, especially since, for many of them, the 2020 election was their first opportunity to vote in a presidential election. With a class diverse in cultural backgrounds and gender expressions, Professor Mager wanted to pose the question and let her students do the thinking.
"I have a really diverse class, almost all my classes at St. Kate's have a really diverse population," said Mager. "So this is always really fascinating to me because they bring such a wealth of their background, their family's history, their upbringing with them, and I try to just stay out of the way once I give them the assignment. You know, I'm always there for the technical back-up, but it's really coming from their inspiration and their resources, their connections, their thought processes."
Students paired up with each other, researched the history of voting rights in the United States and created work that connected their own stories to voting. Their work not only floored the department, but helped each professor learn more about their students in ways that don't always come up in their classrooms.
"They each stood out in very different ways because their topics were different, and their ways of addressing it were very different," said Mager.
One student, whose family is Hmong-American, researched voter participation among Hmong voters in Minnesota. Her conclusion? Hmong people are not only underrepresented in elected positions; they are underrepresented as voters. Another pair of students researched the history of voting for trans women, noting that having a government-issued ID that does not match a person's gender identity can be a barrier to voting.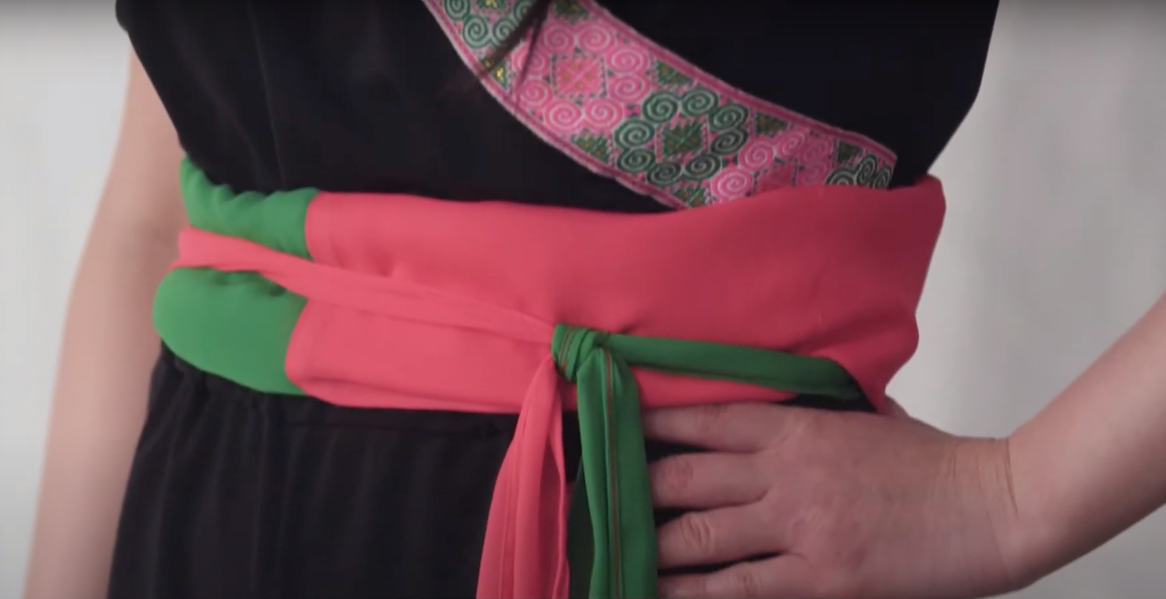 "I learned a lot from their perspective," said Pasricha. "And basically we got to learn about them, and now we can feel better about serving them, and being more connected to students and being more thoughtful about diversity and things that you did not know before, and now you know. I myself am a person of color, so even for me to see that which I did not see before, despite coming from a different background."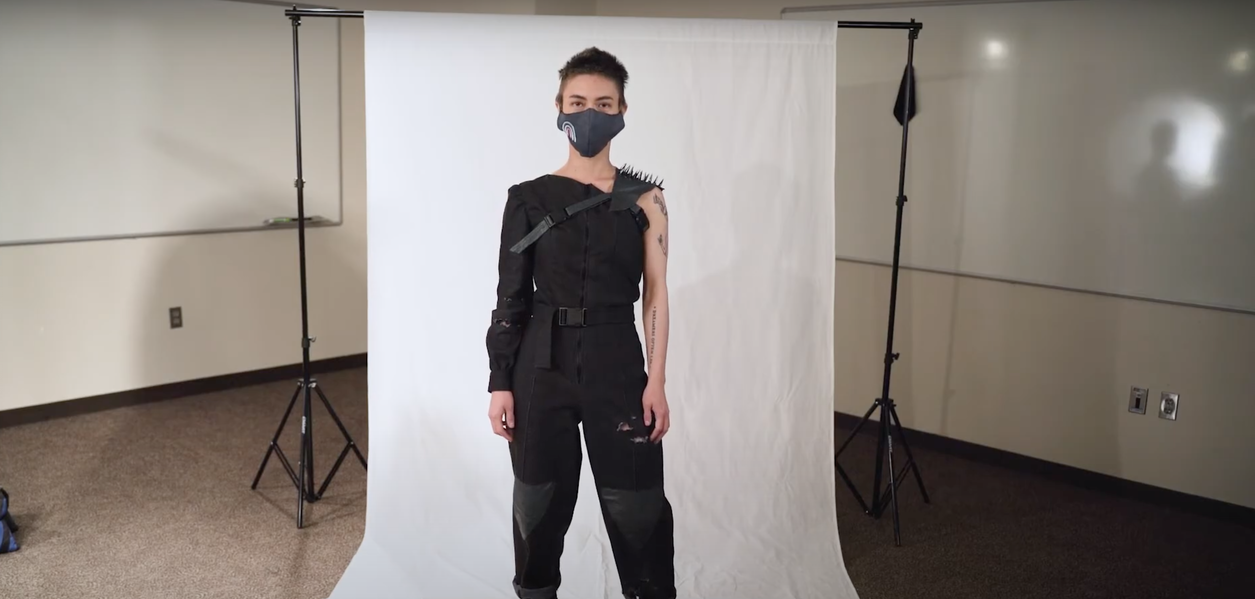 Another topic that came up repeatedly with students was race. The suffrage movement was largely composed of white women in the middle to upper classes, and it benefited them exclusively. While the 19 Amendment did grant white women the right to vote, women of color remained largely disenfranchised until the 1960s.
"I feel that we are still not at 100 years," said Pasricha, "because everyone did not get that right until much later, so there are many more 100 years to come to celebrate actually."
Watch the Minnesota Experience documentary, Citizen, which explores the multigenerational march of Minnesota women and all they hoped would come with the vote.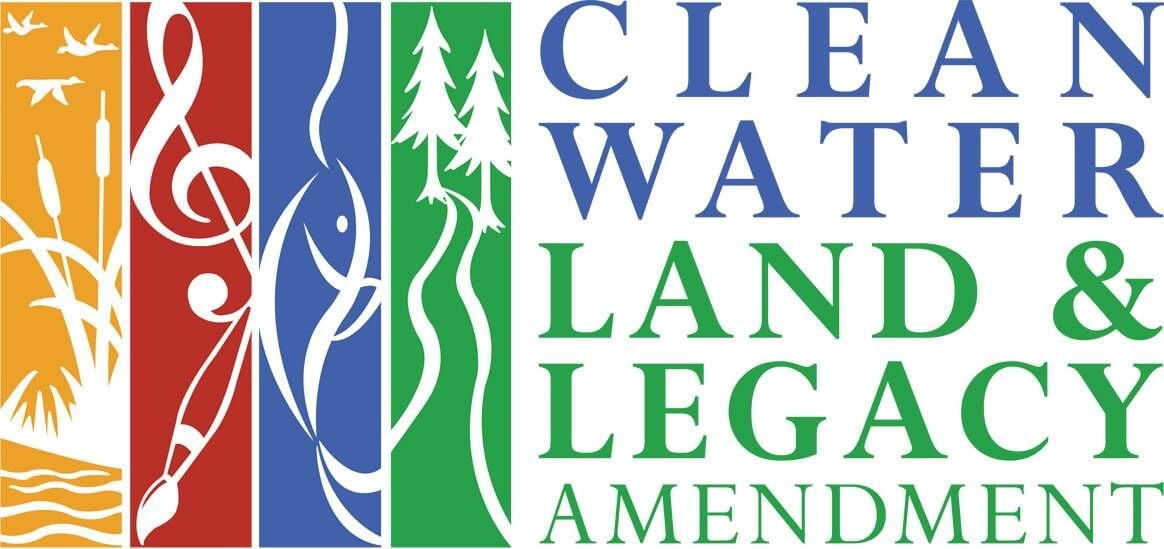 This story is made possible by the Arts and Cultural Heritage Fund and the citizens of Minnesota.
Just 39 words in length, the 19th Amendment to the U.S. Constitution gave women the right to vote when it was passed on June 4, 1919 and enacted on August 26, 1920 – but its passage was fraught with decades of legal challenges and intense demonstrations in which women activists sometimes put their lives directly on the knife's edge. Explore a timeline contributions of Minnesota women to the passage of the 19th Amendment.
In the spring of 2020, St. Kate's communications students explored the impact of the early 20th Century suffrage movement in Minnesota and beyond. Along the way, they drew fascinating connections between the past and the present. See their work in the collection, Then & Now: Reflections on Women's Suffrage.