Discover How Little Falls Leads the Charge in Fighting the Opioid Crisis
Small Town USA. Rural America. Greater Minnesota.
Each and every one of these descriptors accurately describes Little Falls - and yet, this Central Minnesota town represents so much more than the typical "slow-paced and under-developed" stereotypes that are often associated with communities outside of the Twin Cities metropolitan core.
With approximately 8,500 residents, Little Falls is situated in Morrison County. It's a tight-knit community in which everyone knows or has at least heard of one other; everyone can offer directions to Charles A. Lindbergh State Park; and everyone has driven past the Little Falls Dam that sits on the Mississippi River.
Those close ties that residents have to one another ranks among Little Falls' greatest strengths. Officer Jason McDonald, a narcotics investigator for the Morrison County Sheriff's Office, believes that the people who call Little Falls and Morrison County home feel a greater sense of responsibility to tackle issues together, including the opioid epidemic that has rocked their community and the nation.
In 2014, nearly 100,000 opioid pills were dispensed in Morrison County every month, a fact that McDonald is intimately aware of because he routinely found a surplus of prescription pills in residents' cars and coat pockets.
Decades before the opioid epidemic, Morrison County faced a similar problem with methamphetamines, which led to the creation of the Morrison County Prescription Drug Task Force. Stunned by the severity and impact of this new wave of opioid drugs, the task force was recreated in 2015.
The new team consists of law enforcement, government and school officials, medical and health professionals, and other community leaders who worked together to help monitor prescription practices, to raise awareness about the issue, and to provide forums to address opioid use in the community.
With the help of the task force, the Little Falls jail pioneered the use of buprenorphine inductions, which are used to help people taper off of opioids and treat their addiction - the first incarceration facility in Minnesota to do so.
The task force also made it possible for incarcerated individuals to have a more seamless transition of care for their substance use disorder – a concern that was previously flagged as a significant factor in recidivism.
"We have found from surveying a patient sample set of 83 individuals that, before induction on buprenorphine, the average patient spent 56.7 days in jail prior to medication assisted treatment. Following induction on buprenorphine, this patient population has spent an average of 4.7 days in jail," said Dr. Kurt DeVine and Dr. Heather Bell, family physicians at CHI St. Gabriel Family Medical Center in Little Falls.
DeVine and Bell are also the two leading physicians in the Morrison County Prescription Drug Task Force, and they've also created the Controlled Substance Care Team, which consists of a nurse navigator, a social worker, pharmacist and a mental health counselor.
The goal of the care team is to help address patient bias in the emergency room – which allows patients in withdrawal to have more access to care. With the aim of reducing opioid abuse, the team also assists patients suffering from chronic abuse issues and patients in withdrawal as they navigate their treatment plans.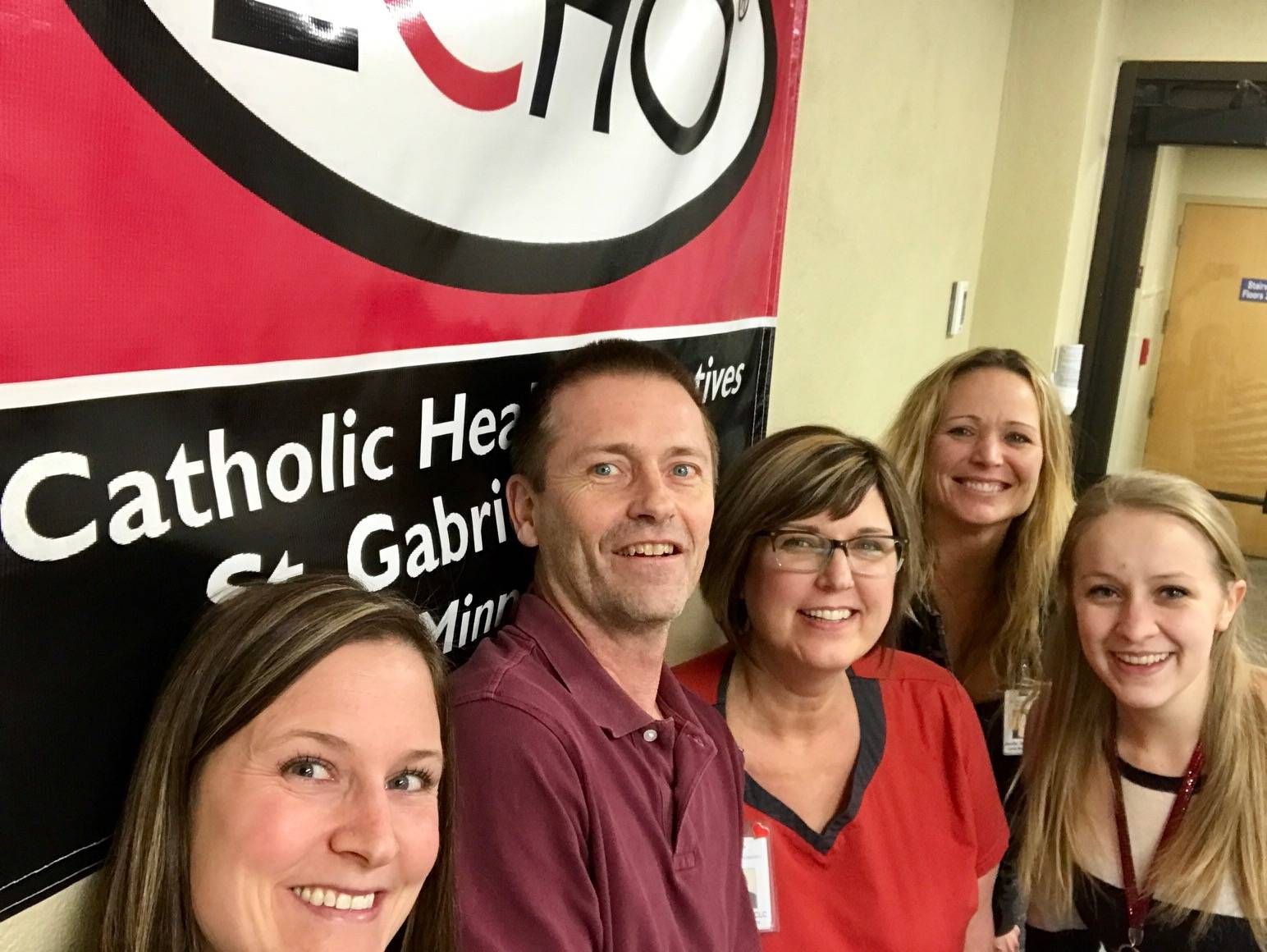 Three years after the creation and coordination of the two teams, opioid prescriptions in Morrison County were reduced to less than 724,000 pills per year, a nearly 40 percent reduction from 2014. The teams have also helped 670 patients taper off of opioids, with 90 more patients in medication-assisted treatment.
Their success has even been acknowledged by the Minnesota Legislature: Looking to Little Falls as inspiration, lawmakers approved the use of funds to allow eight communities to create programs modeled on those in Morrison County.
As for the rest of the nation, DeVine and Bell have started hosting weekly e-learning sessions through the Project ECHO program, and so far, more than 185 different organizations from 19 different states have joined in to learn about and replicate what this "Small Town USA" community did to curb the opioid epidemic.
Learn more about the opioid epidemic and some of the steps medical practitioners, organizations and support groups have taken to combat this issue in The Opioid Fix, a three-part documentary series, produced in partnership with Mayo Clinic.