Culture May Hold the Key to Combatting Native American Homelessness
Joyce Arndt has lived a hard life.
The Minnesota local was placed in foster care as a toddler, and eventually shuffled through more than a dozen homes. She heard several stories of sexual misconduct between foster children and their new parents, and grew angry at the system and the world. Arndt searched for support and a sense of identity during that time. As a member of the White Earth Nation, that identity was portrayed negatively.
"I woke up on Saturday mornings, like all the other kids in the neighborhood, and we watched cowboy and Indian shows where the Indians were the bad guys," Arndt said, adding that classmates called her names like 'Pocahontas' and 'Injun Joe'. 
"So I learned really young that it was not a good thing to be an Indian."
Arndt turned to the streets when she was 15, bouncing between the foster system and homelessness for four years. No help was offered to her then, but Arndt found value in connecting with other homeless Native Americans.
"That was very important, because I was never in a Native home. I never even met a Native American until I was a teenager," Arndt said. "I was robbed, so much, of my culture."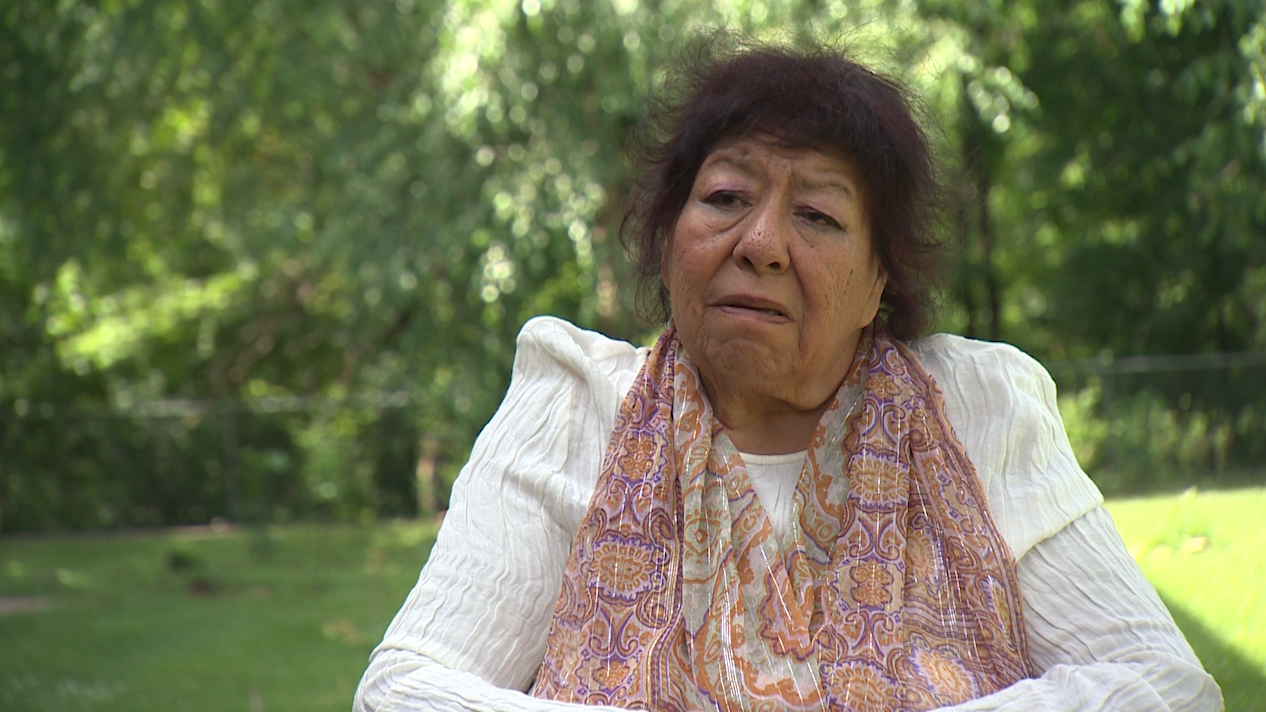 Arndt is older now, and things have changed since the time she was homeless. People's need for identity and aid has not. A growing and disparate number of Native Americans are being driven into homelessness, or risking staying in overcrowded homes. Advocates say culturally-specific solutions can better help people get off of the streets, but they need resources and officials who will prioritize the issue.
Have Things Changed?
To understand the present, you must know the past. For Native Americans, that past is fraught with disparities. A federal policy in the 1950's aimed to push American Indians off of reservations by removing support for many tribes and promising incentives to people who moved. American Indians living in cities jumped from 8% when the effort started to 64% by the year 2000, but many landed without adequate support. 
A national advocacy group called the Association on American Indian Affairs blasted the relocation in a report that said families were placed in "slum" housing, cut from financial help after being moved, and driven into alcoholism by the pressures of city life. Native Americans today account for just 1% of Minnesota's population, and for nearly a fourth of all sheltered homeless people. 
"That whole history of bringing a bunch of people just a generation ago to this community, and not giving them any type of resources or set up -- basically just dropping them and saying, 'well, good luck to ya,' in the middle of a racist system is definitely part of the context that needs to be grappled with and understood if there's going to be any type of equitable solutions found to this problem," said White Earth Ojibwe descendant and Senior Research Manager Nicole MartinRogers.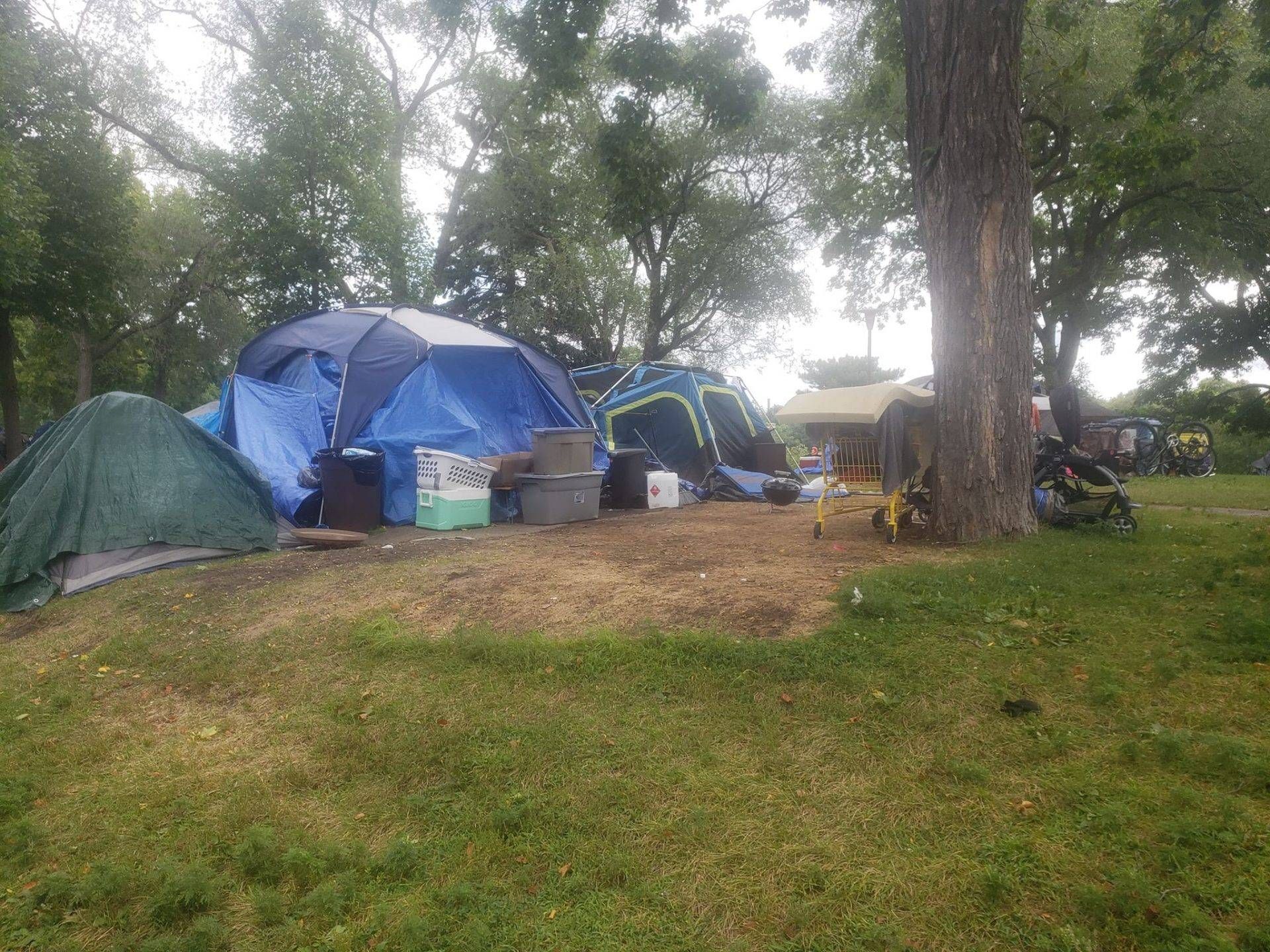 MartinRogers has worked with Wilder Research for more than a decade, publishing a report on the state of homelessness within six of the state's 11 reservations. That report found that the number of homeless people on reservations has grown, and nearly half of those studied are living in overcrowded spaces with friends or relatives. Wilder said generational poverty and racist economic and housing policies are partly to blame for such disparities in homelessness. Addressing root causes of the issue, like affordable housing, could help. But culture is vital to the effort.
"One of the key aspects of intergenerational trauma is that we were not allowed to speak our language or practice our religion, or practice our way of life," MartinRogers said. "Giving people access to the culture is one way to help people really get stabilized when [they] otherwise have a sense of trauma and instability in their lives."
Some organizations are already using culture to connect homeless people to aid, but advocates say more work must be done.
Reminding People Who They Are
Autumn Dillie is a case manager for the American Indian Community Development Corporation which offers culturally-specific aid such as a co-ed center for couples and traditional medicines like tobacco and sage. Connecting with people is vital to building trust and communication in the work. As a member of the Turtle Mountain Band of Chippewa Indians, Dillie wears quilled earrings and turquoise jewelry so others realize that she shares their culture.
"When they recognize that, there's this mutual respect that happens. Then there's the conversation that we can have," Dillie said. "We are very aware as Native people that the shelter system did not benefit us and it does not benefit us, and the different tools that are used to assess vulnerability do not work for us as well. So we've had to find ways to fill those gaps, and to do it in a culturally-sensitive way."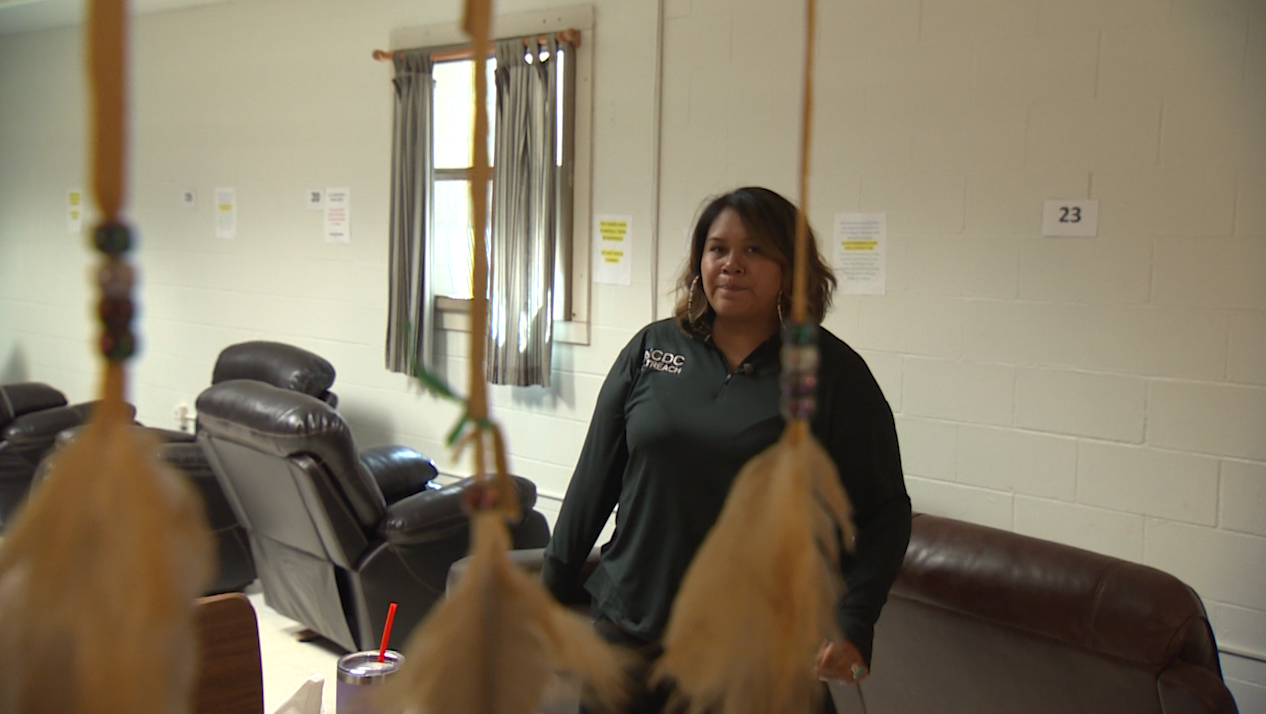 Former Minneapolis City Councilperson and White Earth Ojibwe member Robert Lilligren says now is a good time to address disproportionate homelessness among Native Americans. Lilligren is President & CEO of the Native American Community Development Institute, which works on projects that benefit the Native American community. He said this issue is not new -- the Wall of Forgotten Natives and the Powderhorn encampment unveiled a stark divide on who is affected by homelessness -- but George Floyd's death has shone a spotlight on the impacts of racism in America's systems.
"We realize we have scarcer resources and we have more urgency to do things differently," Lilligren said. "We have enough to do what we really need to do, and it's about priorities: where we're prioritizing investment and in what people and what communities we're prioritizing investment."
For the Powderhorn encampment, city and community investments are waning. Neighbors voiced concerns about violence in the park and encampment residents were asked to eventually leave. Volunteers there said donations have decreased, and their numbers have more than halved. Officials made the last encampment residents leave Friday.
Lilligren said more cultural-specific solutions could save money while addressing homelessness. It could also return a sense of identity to people like Joyce.
Good Intentions
Arndt dedicated herself to change when she realized that nobody would report her missing if she vanished. She would work as a nurse for Child Protective Services and as a mental health care worker for the Native community, and told her story to bring awareness to Native peoples' troubles in the foster care system. Arndt is 69 and retired now, spending most of her days tending to a garden in a senior home for Native Americans. Arndt has used art to find herself and said people should not judge others who may also be finding their way.
"Not everybody is on drugs and not everybody is a carjacker and not everybody is a criminal," Arndt said. "It irritates me when people generalize about any group. There's many reasons why people are homeless, there's many situations that they went through and then became homeless. I think everybody has got good intentions."
More than 10,000 Minnesotans are homeless, a number that is a record-high for the state and a 10-percent increase since 2015 – but the problem doesn't just persist in the Twin Cities. One Greater Minnesota reporter Kaomi Goetz explored how homelessness is also impacting rural communities across the state.  
"Get a job!" "Go to a shelter!" So many misconceptions swirl around the issue of homelessness in Minnesota, many of them driven by persistent stereotypes. Explore five of the most prevalent – and false – notions about what it means to be homeless in our state.
Can tiny homes help to curb Minnesota's issues with homelessness? One local organization is experimenting with the small homes, an effort that has proved successful in other parts of the country. And one local church is working up plans to house homeless veterans on its property.