Community-Based Artist Witt Siasoco Believes 'Art Can Do More'
I am Witt Siasoco, a community-based artist working at the intersection of art and civic life. For over 20 years, I have been creating visual art that reflects on community conversation and engagement. What ties all of my artwork together? Art as a tool for engagement and community conversation.
My love for art as a means for conservation led me to a career at the Walker Art Center and Minneapolis Institute of Art, where I developed partnerships with communities that were not engaging with museums. With community groups, I helped design and create programs and events that brought countless visitors (many for the first time) to experience art in a museum context. After 15 years of working in museums, the relationships that I developed in these partnerships drew me away from museum-based work into a lifelong exploration of how my art relates to society and leads to social change.
With no plan, I quit my job at the museum. My thoughts on art as a means of communication pushed me towards classes in graphic design at the Minneapolis College of Art and Design. In the years following graduation, I started creating art that was a hybrid of graphic design, my studio-based work, community engagement and site-specific installation.
Using the tools of commercial artists and graphic design, I began screenprinting, and exploring how my art could be presented in the public realm and placed where art isn't expected, outside of gallery and museum walls. At the time, my neighborhood block was experiencing issues of displacement, vacant housing and a rash of terrible landlords. With this heavy on my mind, I created hybrid art/design projects that brought awareness to these issues. The culmination to these experiments led to a site-specific installation made with a custom-routed post housing a screenprint (similar to a realty sign) and an accompanying map that outlined the 800-plus condemned properties in Minneapolis.
Following this project, a formative opportunity presented itself when I was invited to be a Creative Citymaking artist with the City of Minneapolis and Intermedia Arts. This year-long residency paired me up with an urban planner from the City's Community Planning and Economic Development Department to work on a project about historic preservation. Through Creative Citymaking, I created an engagement tool called Mobile Tracing Unit, an Urban Planning/Screenprinting workshop for teens, a Historic Preservation pamphlet and a large-scale drawing featuring 101 endangered buildings in Minneapolis.
From this point on, I have been seeking to use the arts as a means for partnership between marginalized communities, urban planners and government entities. Recently, I brought together and led a team of artists to create a 100-foot painting installation in an abandoned storefront on Rice Street. The installation was in response to 150 interviews with neighbors, business owners and stakeholders. The paintings consist of large-scale portraits of neighbors; their visions for Rice Street; reproduced, handpainted signs; and discarded items from local businesses, neighborhood newspapers and flyers found along the corridor.
A recent development in my work has led me to opportunities in commercial signpainting. I have always been interested in how artists can help small businesses, and signpainting is a logical extension of that. Signpainters are much like designers in that they use art as a tool for communication. In the past year, I painted signs for a couple of restaurants in my neighborhood: Dipped and Debris, and Reverie Cafe + Bar.
By far the most ambitious project I that I have been a part of is the construction of the 4,000-square-foot Skateable Art Plaza at Juxtaposition Arts (JXTA). Within the span of two years, I helped bring together City of Skate, a skateboard non-profit that I co-founded and JXTA to design, build and program the multi-use space. The teams's user-focused design approach was centered on working with the 10 youth from JXTA's Environmental Design Team. As of today, the plaza is a living, vibrant space that hosts an average of over 100 youth on a weekly basis.
Through this work, my creative process has evolved from an individual practice into a practice of collaboration. With that said, I'm ecstatic that TPT's Art Is has presented me with the opportunity to bring a group of artists that I have collaborated with in the past. Each of these artists not only rocks the stage, but contributes their talents to community-based projects and social justice issues.
See more stories from our multi-media series Art Is…
Production Team: Ryan Klabunde, Kate McDonald, Mike Phillips, Eric Pagel, Terry Gray.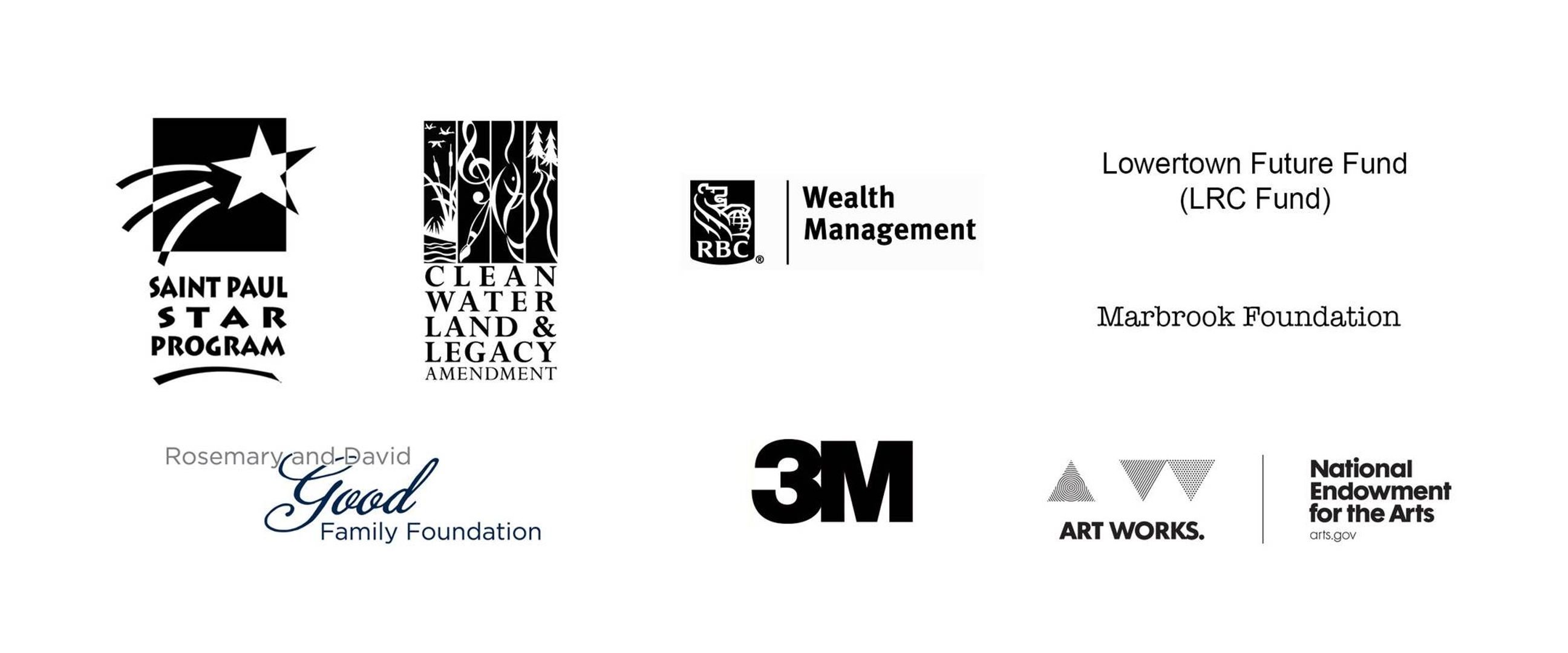 Vanessa B. Agnes could not stand idly by as the city of Minneapolis grieved George Floyd's police killing. So, in a 10-day period of time, she curated "the Uprising Vol. I." This June 2020 event brought immense healing to the hundreds of Twin Cities residents, who gathered in a church parking lot to experience stories, spoken word poetry, dance, and song. Now, her new performing arts collective, Dark Muse Performing Arts, is flourishing and spreading hope throughout the Twin Cities.
George Floyd's police killing has inspired countless artists across the globe to create murals in his honor, works that also call for justice and anti-racism reform. And that's left a lot of people wondering what will happen to the works of art – many created on temporary surfaces such as plywood panels – when communities start to rebuild. Students and professors at the University of Minnesota have created an online database that aims to catalog these expressions so they can be studied for years to come.