Vanessa B. Agnes Makes Space for Art that Heals
Singing Out, Speaking Up, Moving Forward: Black Women's Performance as Anti-Racist Protest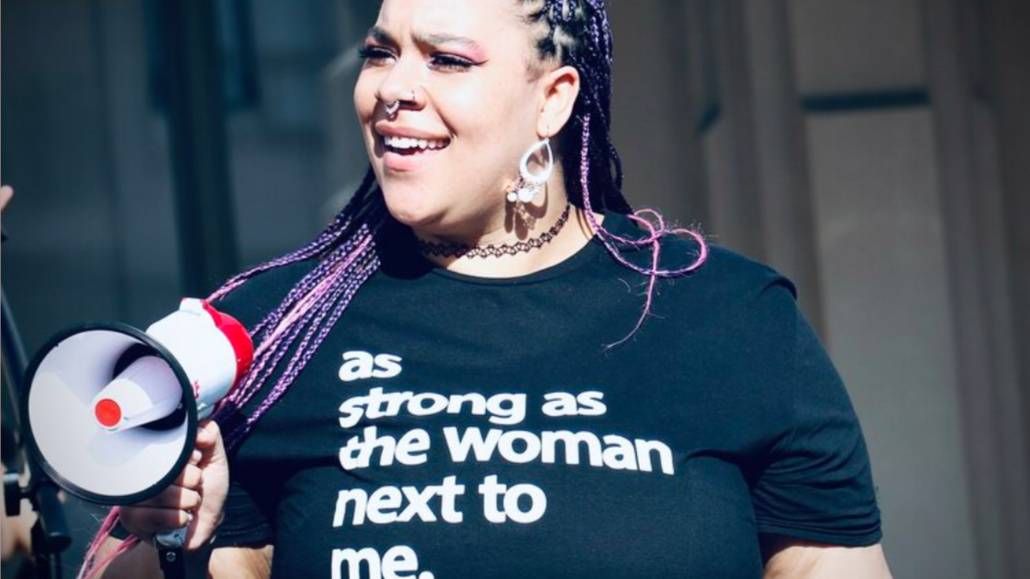 Vanessa B. Agnes could not stand idly by as the city of Minneapolis grieved George Floyd's police killing. So, in a 10-day period of time, she curated "the Uprising Vol. I." This June event brought immense healing to the hundreds of Twin Cities residents, who gathered in a church parking lot to experience stories, spoken word poetry, dance, and song. Now, her new performing arts collective, Dark Muse Performing Arts, is flourishing and spreading hope throughout the Twin Cities.
When we think of what it means to demonstrate courage and fight for a better reality for Black people in the U.S., we often envision the righteous protests that continue to fill our streets. But bravery exists in many different forms. In this interview series, we hear from Black women who are using performance art to speak up, undaunted in their fight against white supremacy and police violence.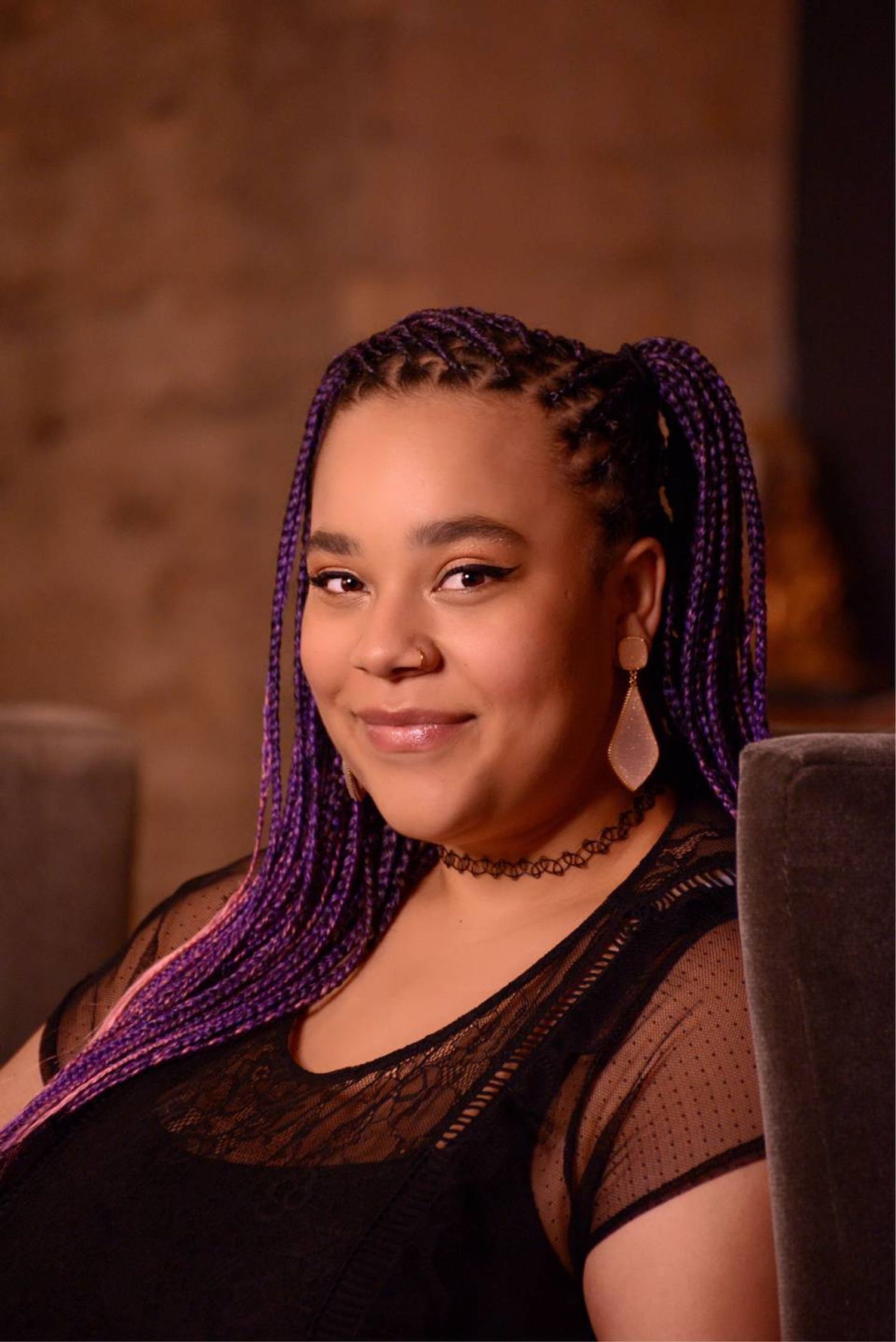 Vanessa B. Agnes shared the following words:
"I have always had a dream of starting my own performing arts organization, but I thought it would be years and years down the road, after I got my Master's and worked in nonprofits, [and] got some insight into the business side of things. That didn't happen. [Dark Muse Performing Arts] just kind of came to be because I could not sit at home and do nothing anymore. After this global pandemic and the murder of George Floyd and everything that was happening in our city … I felt compelled to take action, and the only way I really knew how to do that was through art. So I decided that now was the time to create this organization, and really create a space and a platform for BIPOC folks, to lift up their voices and amplify them as loud as I can. So that's kind of how it came to be, and the Uprising Vol. I was my first event. I wanted to create a space for people to heal and mourn and grieve and express whatever they were feeling in that moment.
"[Art and activism] is something that's relatively new to me, to be honest. I have not really dabbled in this world before. But again, I felt compelled. I think it's really powerful when art and activism come together. In terms of Dark Muse and activism, it's going to be a collective of people who want to take action, who want to make a difference right now. I welcome anyone who is passionate about those two things to email me and become an artist-activist. I'm learning about it, too, and we can all learn and grow together. Social justice is something that has always been top of mind, because I am a woman of color and I experience these systems of white supremacy and racism. The only way for us to move forward is to each individually educate ourselves and try to be the best version of ourselves, and surround ourselves with like-minded people so we can spread that good word.
"I really think that who I want to have included in this organization is everyone. I am all about inclusivity. I want it to be a safe space for people to come together and create...on my website, I really talk about how 'all are welcome here,' and I mean that. I have some inclusive programming in terms of creating performing arts experiences for people who might not get that chance. [One] inclusivity initiative that I have is 'Art for All, All for Art.' It's about creating space for those unheard voices of folks who are struggling with mental illness, or are experiencing homelessness, or they have a disability, and I really just want to provide an open and welcoming and safe space for them to create however is healing and best for them. Pretty much anyone who has experienced oppression and wants to create and express themselves through art...come be a part of my family.
"In my experience as a woman of color, I haven't really found a space where I feel like everything that I am as a person is welcomed, and not just accepted or tolerated, but they want me to be there, and they want me in all of the different facets of my identity. That's what I want for people. I want them to know they are wanted, and that I'm not just talking about inclusivity because I want to check a box. The most important thing is for people not just to be welcomed, but to feel welcomed. That is what I hope that Dark Muse creates for artists of color and for audiences of color."
[Regarding her event, The Phoenix Project:] "I've been referring to it as a cyber-cabaret... an hour-long music video of stories and songs and spoken word and dance weaved together throughout the evening. I'm working on this theme of past, present and future. I'm breaking it into [those] three acts. Act I, talking about all the things that have happened historically, and what we've been through, and what we've seen. I'm talking about songs that I grew up listening to that still ring true today, and could have been written a week ago, and not decades ago. The present is...gonna go through songs, dances, anything that's just what people are feeling right now, and what's healing for them, and just expressing themselves through whatever performing arts medium is best for them. And then we go into the future, and it's really about what we want to see in the future, and what we hope for the future. I'm really focusing on, in that third act, lifting up BIPOC voices and focusing on them because that's what it seems like our performing arts community in the Twin Cities is really dedicated to right now. It's time to really invest in those people.
"All funds that are donated during the Phoenix Project will go directly to rebuilding Twin Cities BIPOC-owned businesses. I'm just passionate about rebuilding and getting some of these minority-owned businesses that have worked hard to establish themselves and then have been affected by destruction and hate...I just want to really help them rise from the ashes.
"I think what I want to see in the future is mutual respect and love and light and kindness. And I want to see it from every different color and every different shape and every different size. I think that we're all so unique and different and special...but we're not that different at the end of the day. My hope is that more people can see that, and see all of the beautiful facets of everyone's identity, and all the different things that make them special, while still realizing that we're all the same at the end of the day. We're all human beings, and we deserve the same civil rights and the same experience. I hope that some of the systems that are keeping people down are dismantled and reimagined to include everyone."
To learn more about Vanessa's projects, including a Black Excellence BIPOC business initiative a book club, and a BIPOC women's art collective called Goddesses of the arts, visit the Dark Muse Arts site. 
The Phoenix Project will take place online on August 1st. You can find additional details by visiting the Facebook event page. 
Junauda Petrus and Erin Sharkey write for the page, stage and screen, produce, direct, and they've also done work with puppetry and aerial arts. If you said they dabbled in bronze casting, no one would be surprised. Get to know the duo behind Free Black Dirt.
Deneane Richburg founded the modern dance-figure skating-social justice collective Brownbody to create mesmerizing works in which the past cuts right through to the present like a sharp pair of scissors. Find out how she blends artistic genres with African diasporic history in this story from Minnesota Original.
George Floyd's police killing has inspired countless artists across the globe to create murals in his honor, works that also call for justice and anti-racism reform. And that's left a lot of people wondering what will happen to the works of art – many created on temporary surfaces such as plywood panels – when communities start to rebuild. Students and professors at the University of Minnesota have created an online database that aims to catalog these expressions so they can be studied for years to come.