'You didn't cry in front of patients.' Not during the Vietnam War.
But you might lose a tear listening to the experiences of this Army nurse.
Donna Korf joined the Army in 1964, just after she finished nursing school in Rochester, NY - but she didn't expect to see a battlefield. So when she discovered that she would be stationed in Vietnam, the news came as a shock. As soon as she arrived, she immediately set to work caring for 18 patients with "body casts, broken bones and mashed tissue."
On one memorable day, she was called in to help eight patients with "belly wounds," and at one point, one of the men awoke and asked, "Am I in heaven?" While the thought, "No, you're in hell," ran through her mind, she didn't utter those words aloud. Instead, she told him he was "at the 93rd" and that they would ensure he made it home.
If there's one thing her experience in Vietnam taught her it was that "you didn't cry in front of patients." She had to be strong - and so did the wounded soldiers.
Discover more stories about women trailblazers in "Discover How War Forever Changed 7 MN Women."
This clip is from "Women Serving in War," which was produced in partnership with the MN Department of Veterans Affairs.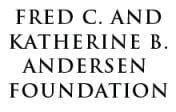 This story is part of the collection The Call to Serve: Stories of Sacrifice, War and the Way Home, which was funded by the Fred C. and Katherine B. Andersen Foundation.