What Does Back to School Mean for the Critical Race Theory Debate in Minnesota?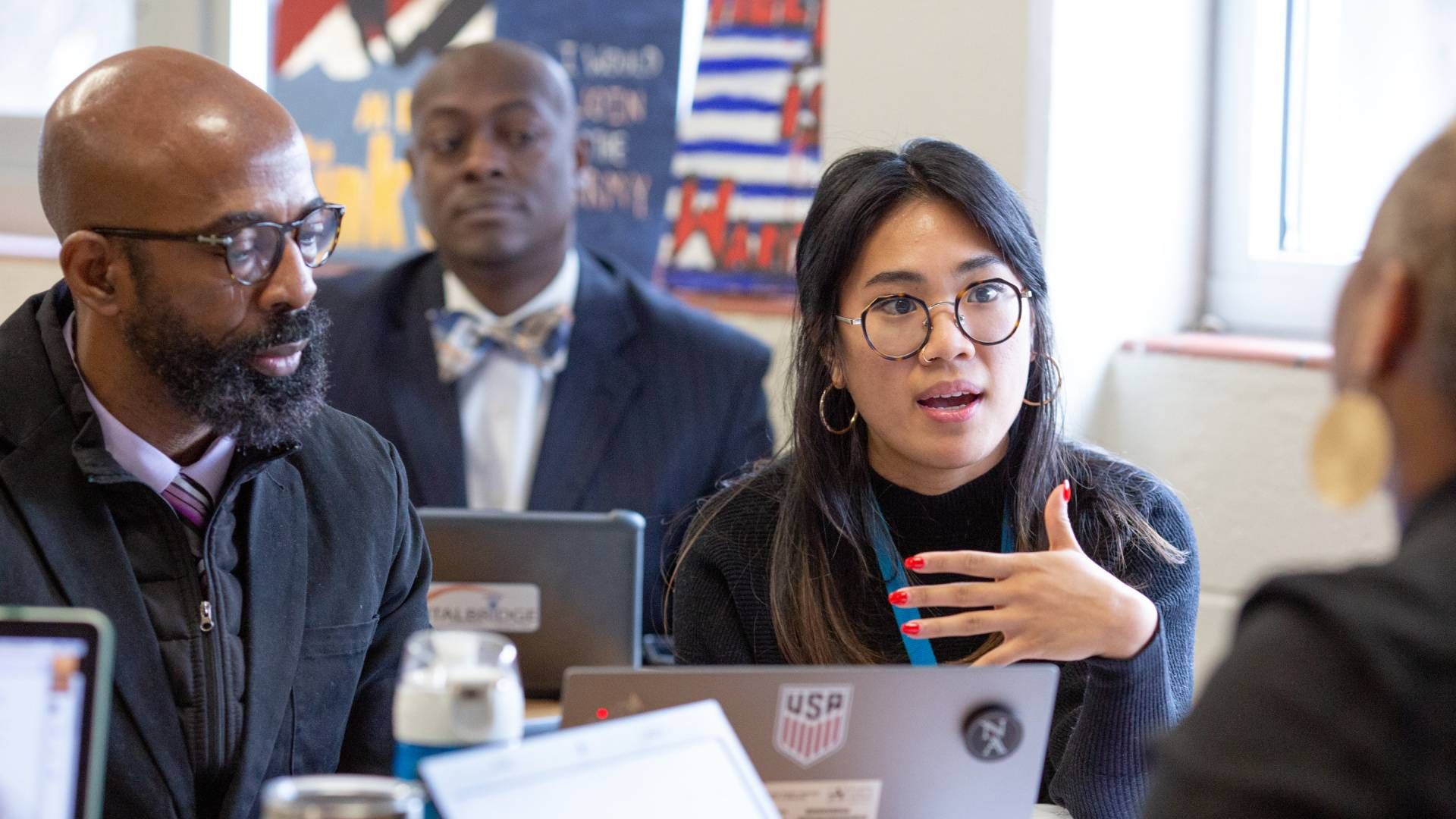 The start of the academic year is underway, as thousands of Minnesota parents and students begin school for the fall. But while educators prepared their schools to welcome students, conservative activists and lawmakers around the country have launched a campaign aimed at limiting school curriculums. 
Several states have introduced legislation to ban teachers from addressing topics relating to systemic racism. Republican politicians allege that these lessons are a part of critical race theory (CRT), a legal framework developed in the mid 1970s that examines how institutions and laws perpetuate systemic racism. Today, it's become a catchall term for anything related to the instruction of the nation's history around racism and inequality.  
Though many of these bills do not address CRT directly, they instruct teachers to avoid topics that may be deemed as divisive or discriminatory to race and sex. Some bills also reference The New York Times' 1619 Project, a journalism project that reexamines the history of slavery the United States and its lasting impact, as an example of material banned from the classroom. So far, eight states have signed these bills into law. 
Teachers are unsure if their lesson plans put them at risk of breaking these newly implemented laws, some of which threaten school funding and impose large fines. 
While Minnesota doesn't currently have legislative efforts seeking to ban teaching about systemic racism in the classroom, a recent wave of activism across the state is pressuring school districts to do so.  
Social studies standards review draws criticism
School board meetings in cities like Rochester, Lakeville and Mankato have become battlegrounds for the debate on whether students should learn about the history of systemic racism. The Center of the American Experiment, a Minnesota-based conservative think tank, has led the charge in that debate.  
The center has conducted a 17-city tour across the state to tell parents about the "woke revolution" that they allege is taking place. They have deemed teaching CRT as the politicization of public schools, and plan to combat it by training parents to confront district leaders in meetings.  
Prior to the outrage towards CRT, the center's senior policy fellow Katherine Kersten wrote an opinion piece in February for the Star Tribune in which she expressed concern with the new K-12 social studies standards proposed by the Minnesota Department of Education. The draft stated its goal of addressing social inequalities, privilege and systemic racism in these standards. Kersten characterizes this as an attempt to indoctrinate students in identity politics. 
The department set out to review its social studies standards during the spring of 2020 in accordance with Minnesota statutes, which require standards to be revised every decade.  
The reviews are meant to ensure that standards are based on the most recent knowledge and best practices of education subjects.  
The first draft was released in December 2020, receiving criticism from some parents for its omission of historical events like the Holocaust and both World Wars. The second draft was slated to be released this past spring, but the large amount of feedback from parents pushed its release to late July, allowing for more comments.  
Last year, the department created a committee made up of teachers, administrators, college faculty, parents and community members from a wide range of racial and ethnic backgrounds. These committee members were tasked with evaluating the standards for students across the state and making changes where they saw fit.  
The department has stated that CRT is not taught in public schools, nor is it a part of their proposed social studies standards. But ethnic studies have been included in the second draft of those standards.  
Past efforts to include culturally relevant teaching have been met with controversy
Ethnic studies is an interdisciplinary focus centered on race, ethnicity and indigeneity within the United States. It studies the contributions and resistance of America's racialized groups and encompasses more than CRT.  
Some school districts have already implemented ethnic studies as part of their teaching. Minneapolis Public Schools has made it a graduation requirement for its seniors. Saint Paul Public Schools has also announced plans to incorporate ethnic studies. 
Rep. Fue Lee of Minneapolis has introduced legislation in the Minnesota House which would make ethnic studies a graduation requirement for students across the state. It would create an ethnic studies task force to advise the education commissioner on these standards.  
"We should not overlook the policy changes that need to be made to make our schools more open and inclusive for students from all backgrounds," Lee said. "All of Minnesota's students struggled during the pandemic, but it was already a struggle for many of our Black, Indigenous and students of color long before COVID. We cannot afford to ignore their experiences any longer." 
EdAllies, a Minnesota-based education advocacy nonprofit, has called for the passing of ethnic studies and has supported efforts to provide culturally relevant teaching to students of color in Minnesota.  
John Crosson, the organization's executive director, disagrees with critics who see the inclusion of ethnic studies as a substitute for quality education.  
"We need to make sure that the education, the curriculum and the standards are relevant to the students and where they're coming from," Crosson said. "That doesn't mean lowering the standards; it means finding opportunities and pathways for students to excel in the standards and measuring that." 
Crosson pointed out that these efforts to limit conversations around race in the classroom aren't new. The Academic Balance Bill, introduced a few years ago, stated that school employees are prohibited from expressing social or political viewpoints and introducing controversial matters that are outside of the subject matter being taught. According to Crosson, these efforts to restrict topics relating to race and history are aimed at ignoring not only the past, but also the present.  
"I think what we're seeing right now is a wave of avoidance and aversive racism," Crosson said. "It perpetuates oppression in communities that are victims of racism."  
EdAllies has also worked to rebuff efforts in the legislature that planned to dismiss the requirement of disaggregating or separating out education data. Crosson stated this would hurt educators and policymakers in assessing educational trends and making decisions necessary for helping marginalized students thrive. 
Racial disparities in education highlight a need for change
For years, Minnesota has struggled with an education achievement gap between its students of color and their white peers, despite the state often ranking in the top 10 for standardized test scores.  
A 2019 report by the Federal Reserve Bank of Minneapolis found that white students scored 18% and 20% higher than Black and Hispanic students respectively in Grade 4 reading tests. Although graduation rates have increased among Black and Hispanic students, the gaps persist. According to the report, some of these disparities have persisted over the decades, despite the work done by policy makers.  
Research also suggests that ethnic studies can help reduce the achievement gap. Students in Tucson, Ariz., were more likely to pass their state standardized tests after taking one Mexican-American studies course. Another school district in San Francisco saw an increase in attendance and grades among their students after introducing a year-long ethnic studies course. 
Dr. Keith Mayes is an associate professor of African-American and African Studies at the University of Minnesota. For 18 years, he has taught courses on civil rights, the Black power movement and African-American history. Over the years, he's consulted with school districts in creating culturally relevant curriculums to help foster the interest of Black and brown students.  
Mayes has worked with school districts to unpack standards and revise benchmarks with new material. His collaboration with educators and administrators often lasted through a semester or an entire year, depending on the district's aims. Some of his work was accompanied by professional development for teachers to help them better understand the material and how to teach it.  
"Oftentimes there's not a whole lot of representation as they are taught by social studies teachers," Mayes said. He also stated that nothing is lost when introducing these areas of study into a student's educational experience.  
"We're not saying that we necessarily want to get rid of stuff that's in the existing curriculum, we're not saying get rid of everything, but we want a fairer, more balanced representation of things that should be taught particularly about American citizens who are Black and brown." 
Research also suggests that hiring more diverse teachers may be a solution to closing the achievement gap. Currently, 5% of teachers in Minnesota identify as nonwhite, and students of color represent 34% of the student population. Studies have shown that students perform better on tests when they've learned from teachers who share a similar racial or ethnic background.  
Governor Tim Walz, a former teacher of 20 years, indicated his support for racial equity in education earlier this year. He proposed tailoring academic standards that were reflective of BIPOC students. Walz also suggested the creation of an Equity, Diversity and Inclusion Center within the state's Department of Education to address instances of systemic racism and to provide training for school staff on anti-bias practices.  
About $20 billion is being spent on education, more than 40% of the state's spending budget, with many of those dollars aimed at closing the achievement gap. Republicans have criticized these aims, stating that they won't raise test scores.  
While the debate around culturally relevant coursework continues, the disparities in education created by systemic issues continue to plague the most vulnerable of Minnesotans.