Welcome to Minneapolis: Your City Art Gallery Awaits
With all of the local spots that spark joy - music venues, museums, theaters, book shops, restaurants, the list goes on and on - closed as Minnesotans try to mitigate the spread of the coronavirus, new opportunities for discovery open up. This is a time to open our eyes. To lean in to our strength, our love, our relationships. We're now presented with an opportunity to notice and wonder about landmarks we walk past every day, but fail to notice. Take murals and public art displays in Minneapolis, for example. How many times have you driven or biked past one of the city's many vibrant paintings stretched across the canvas of an exterior building wall without even raising your eyes?
The city offers a sprawling outdoor art museum. All you have to do is accept our invitation to explore it.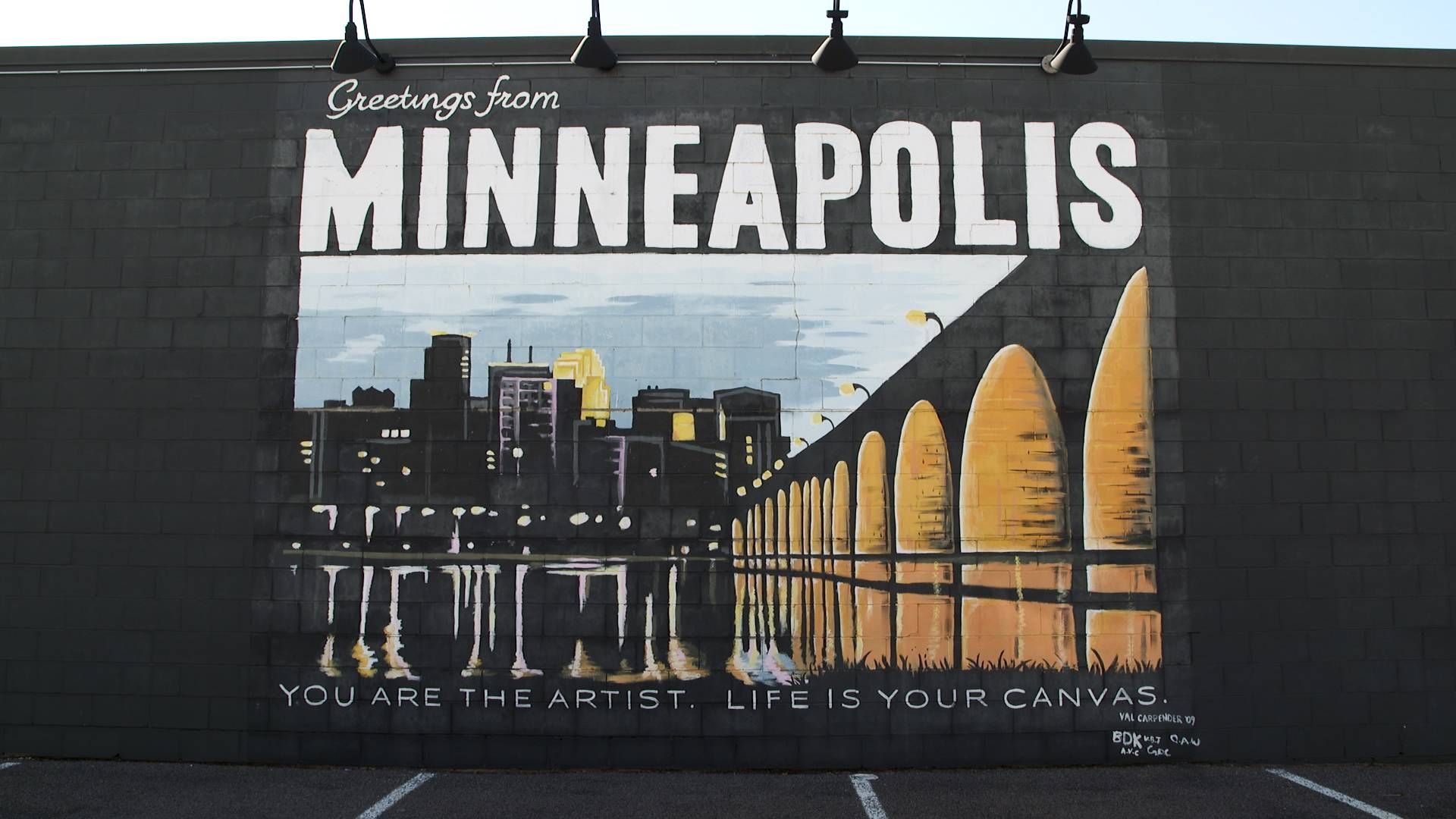 (1) Greetings from Minneapolis Mural: Key North - 555 1st Ave NE, Minneapolis, MN 55413
Multimedia artist Valerie Carpender and five young aspiring artists from the Minneapolis Chapter of Boys & Girls Club of America created the mural at Key North in 2009.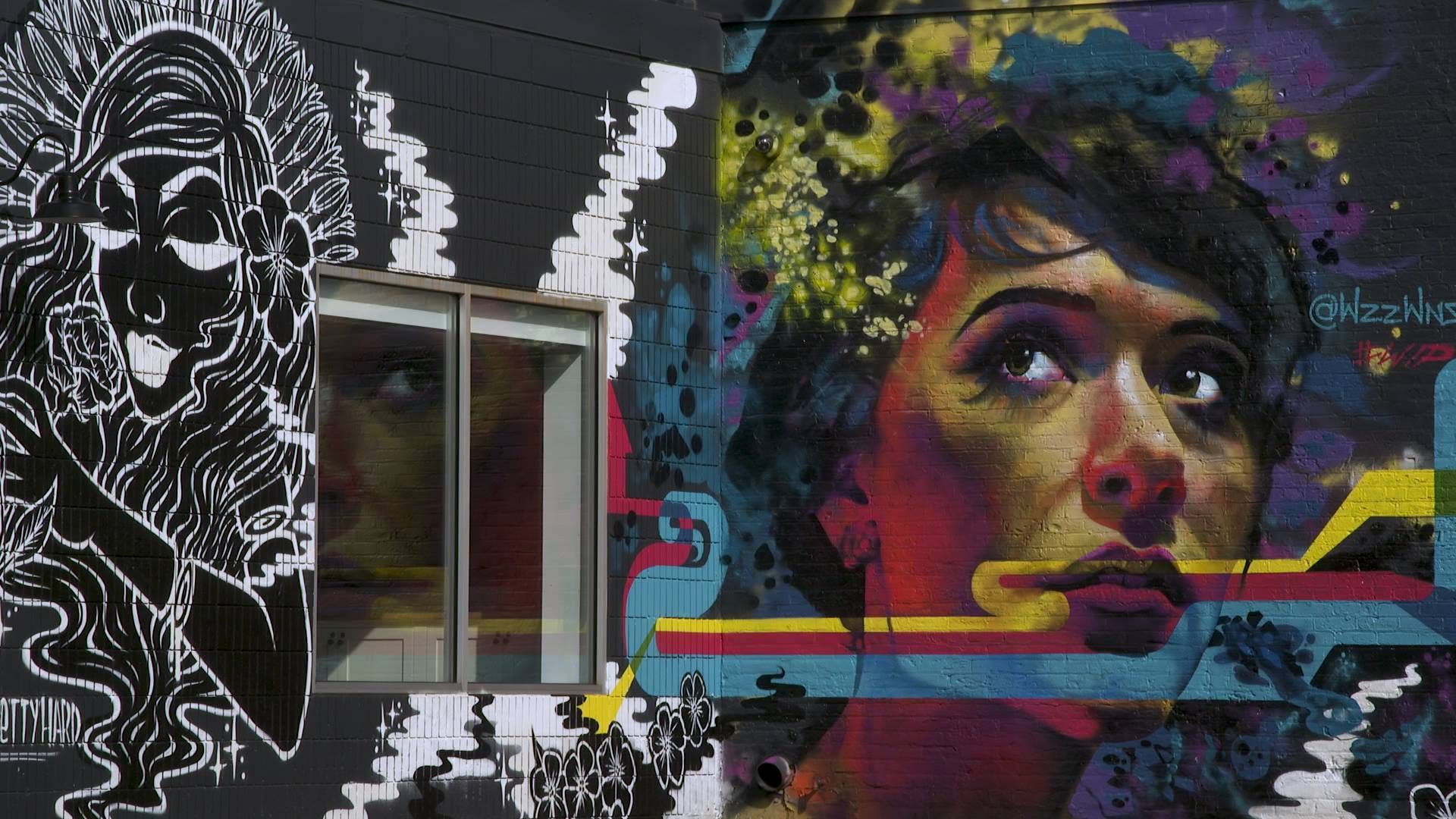 (2) The Lynhall Mural: 2651 Lyndale Ave S, Minneapolis, MN 55408
Wes Winship of Burlesque of North America, a Minneapolis-based print and design company, created this graffiti portrait for The Lynhall on Lyndale Avenue.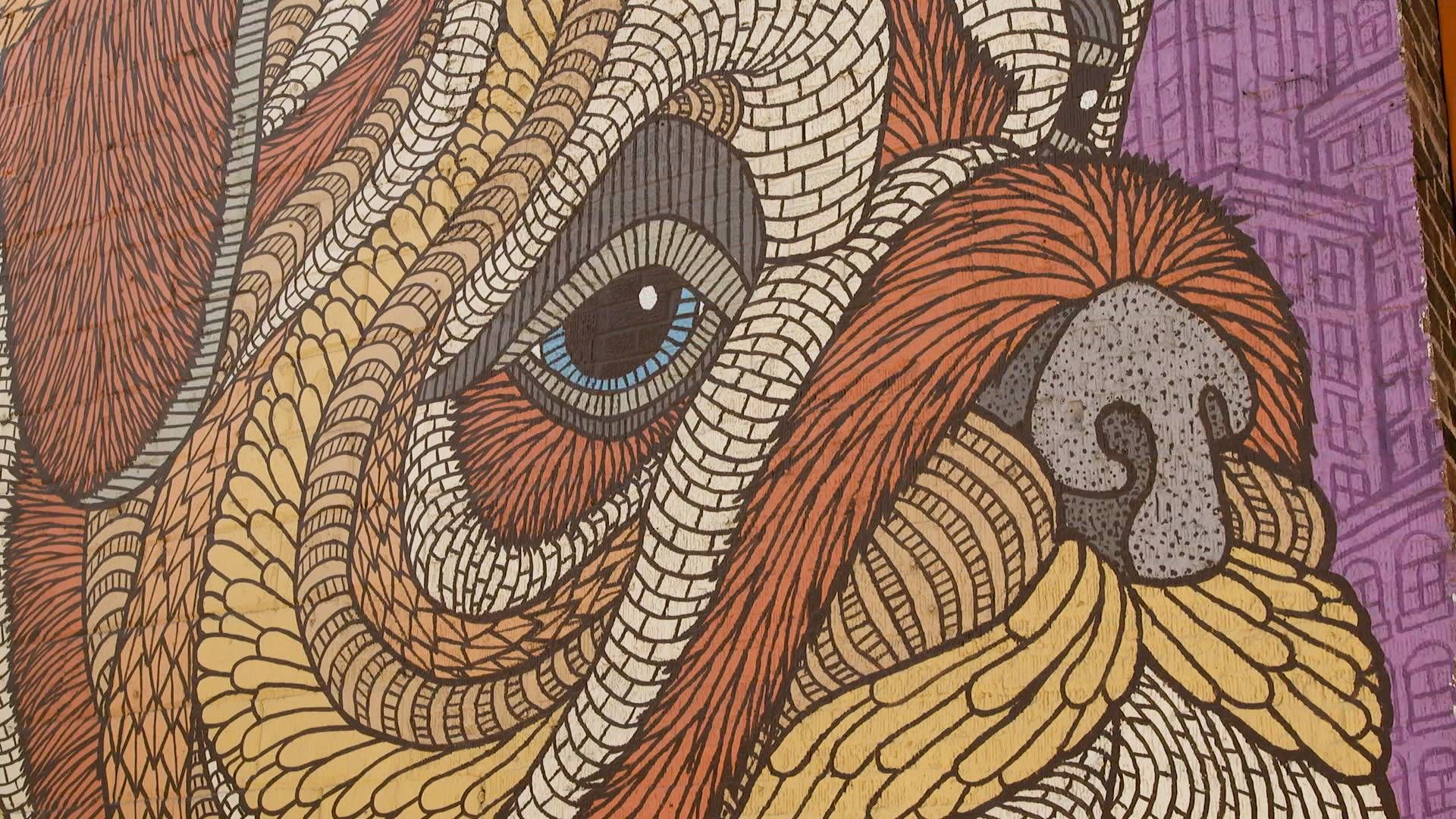 (3) The Bulldog Mural: 1111 Hennepin Ave, Minneapolis, MN 55403
Local artist Chuck U was commissioned in 2017 by The Bulldog Downtown owner, Brianna Norstrom, to paint two - you guessed it! - bulldogs on the side of their building. Norstrom and partner Deen Braathen have a deep appreciation for public art, and also own a gallery and framing studio in Lyn-Lake. To find more artwork by Chuck U, look no further than the label of your favorite Indeed Brewing Company beer. Watch Chuck U talk about how his love of comic books helped make him become a successful artist on Minnesota Original.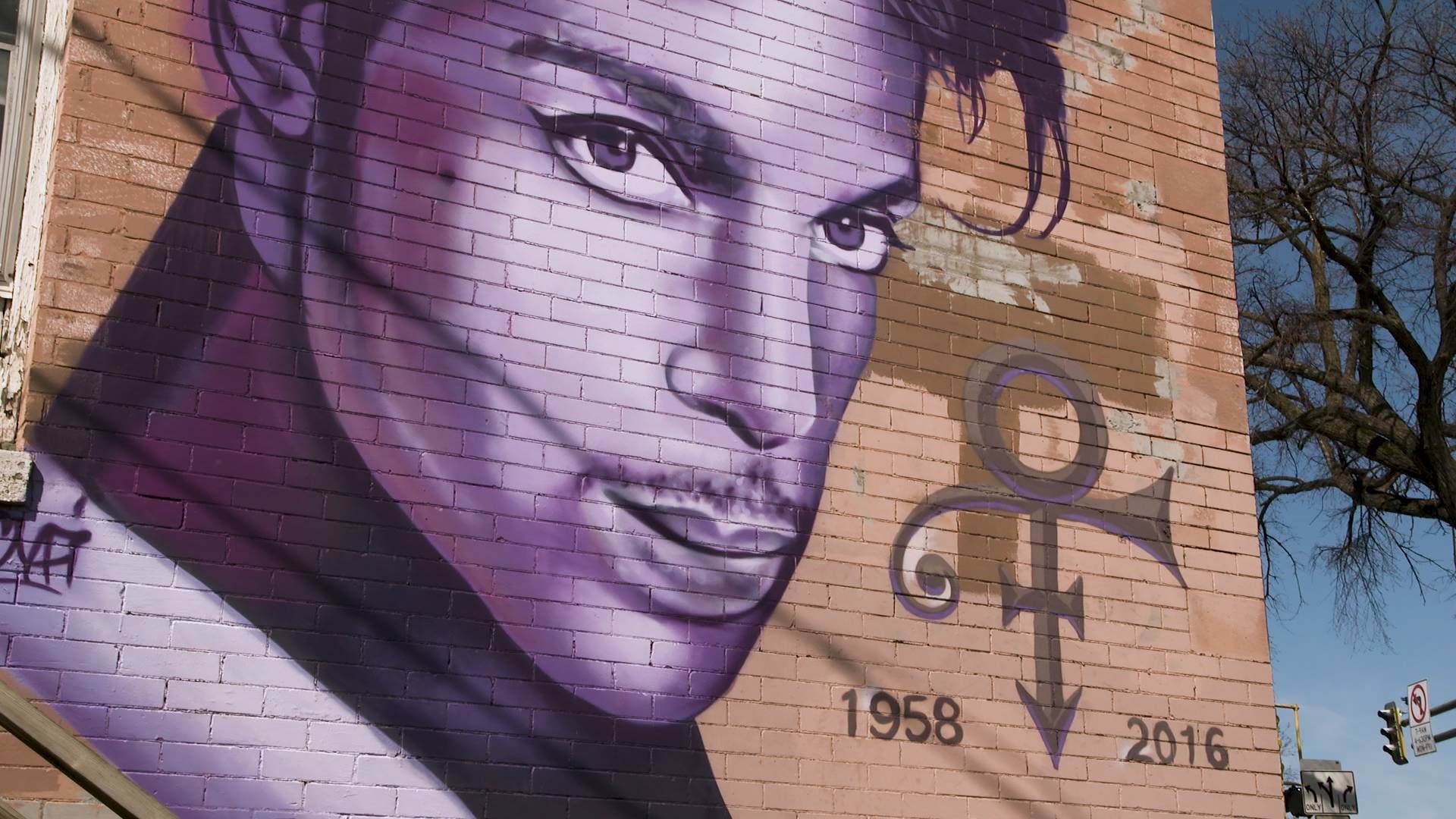 (4) Uptown Prince Mural: 1309 W 26th St, Minneapolis, MN 55408
In 2016, Bloomington-based artist Rock 'Cyfi' Martinez painted this mural of Prince in the Uptown neighborhood as a "gift to the city to remember the too-soon-gone artist." The mural took six hours to paint over a single weekend. Cyfi painted a second mural of Prince in 2017, which has been placed at MSP Airport in Terminal 1.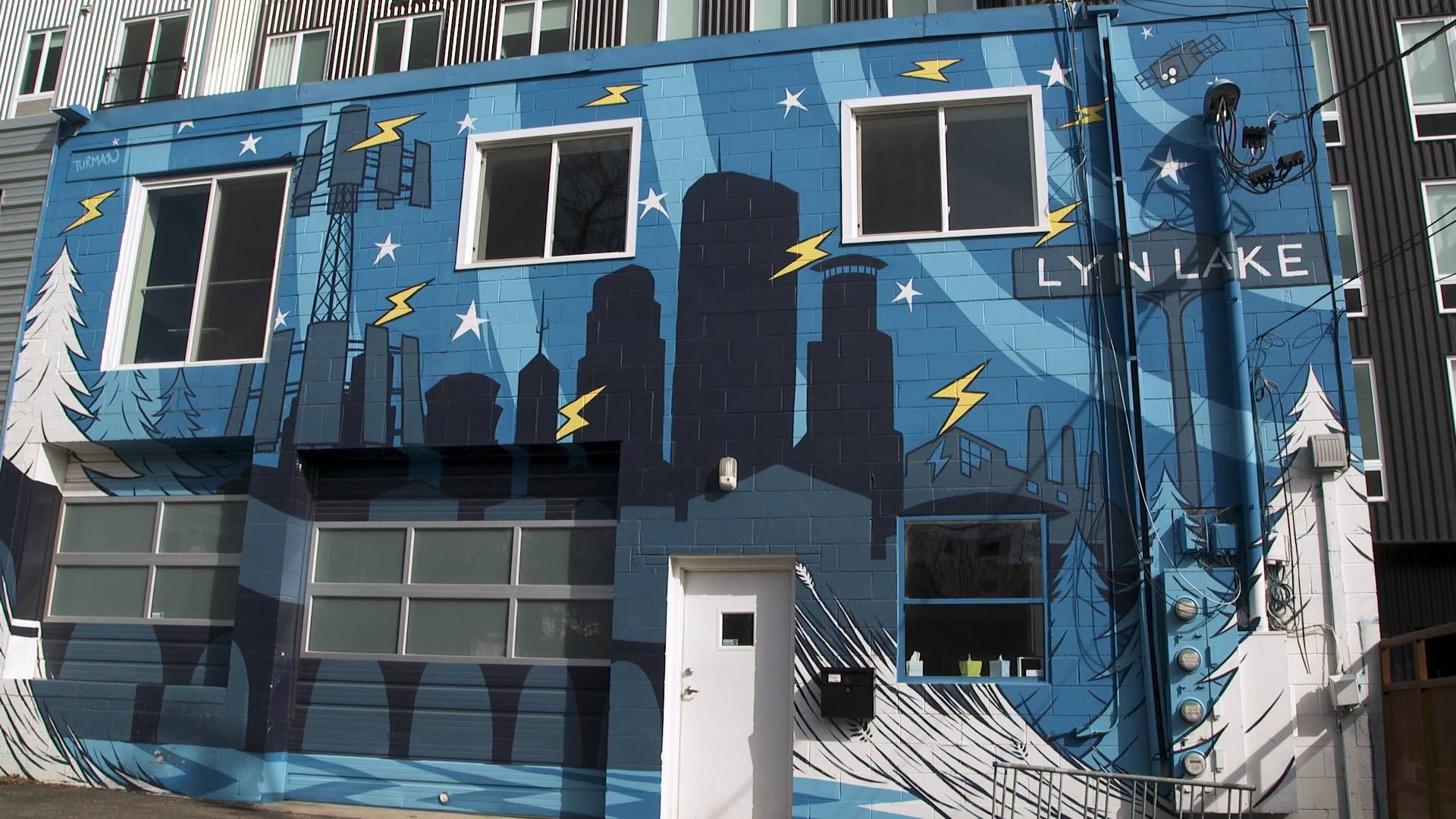 (5) City Scape and Lightening Bolt Mural: 2913 Harriet Ave, Minneapolis, MN 55408
Local artist Adam Turman is a staple of Twin Cities mural artwork. This piece was commissioned by local app engineers Livefront.
Adam Turman was also selected to create the 2015 Minnesota State Fair Commemorative Art piece and allowed Minnesota Original in on the process.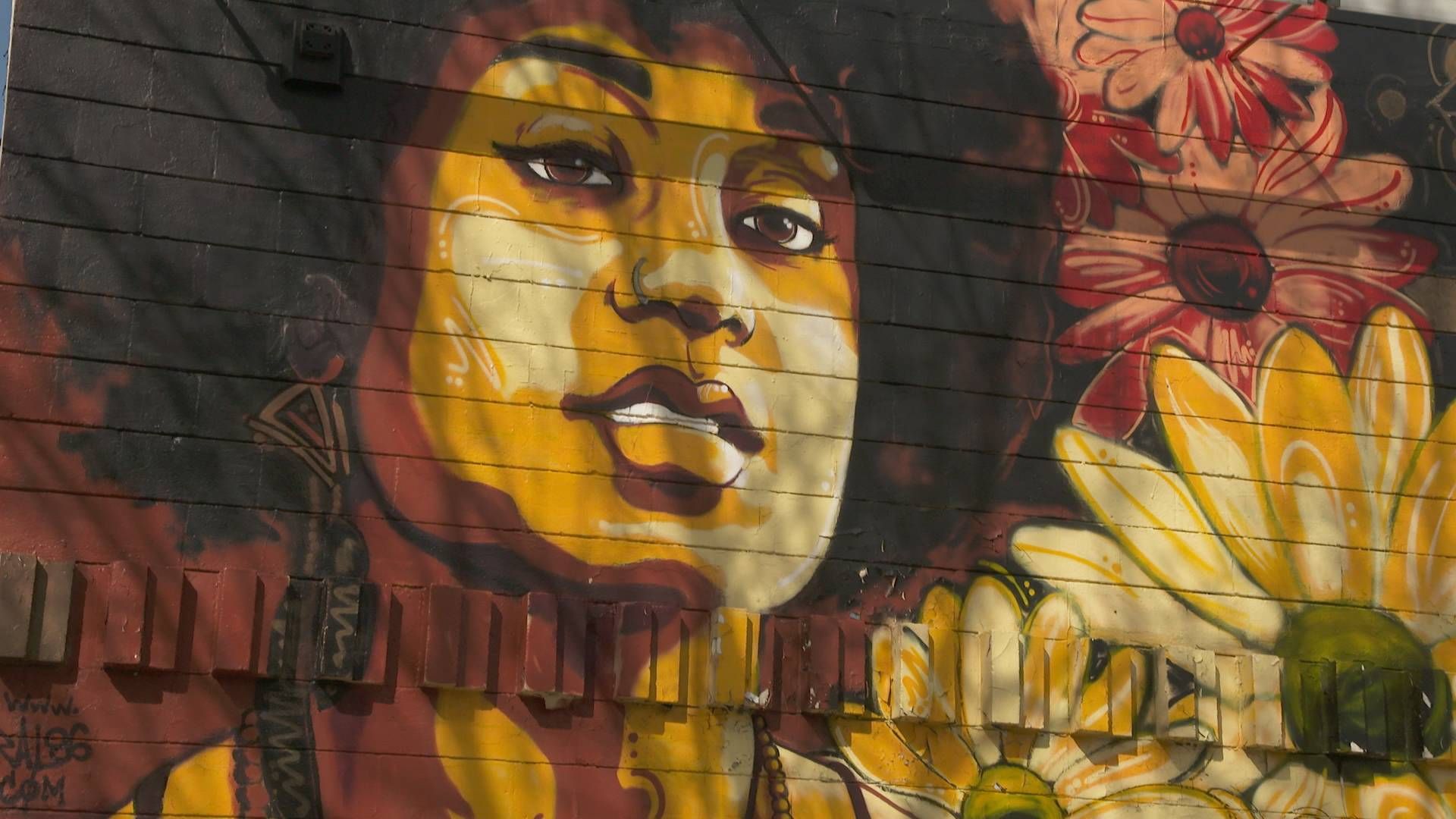 (6) Intermedia Arts Building Mural: 2828 Lyndale Ave S, Minneapolis, MN 55408
Reggie LeFlore created this mural on the old Intermedia Arts building on Lyndale Avenue.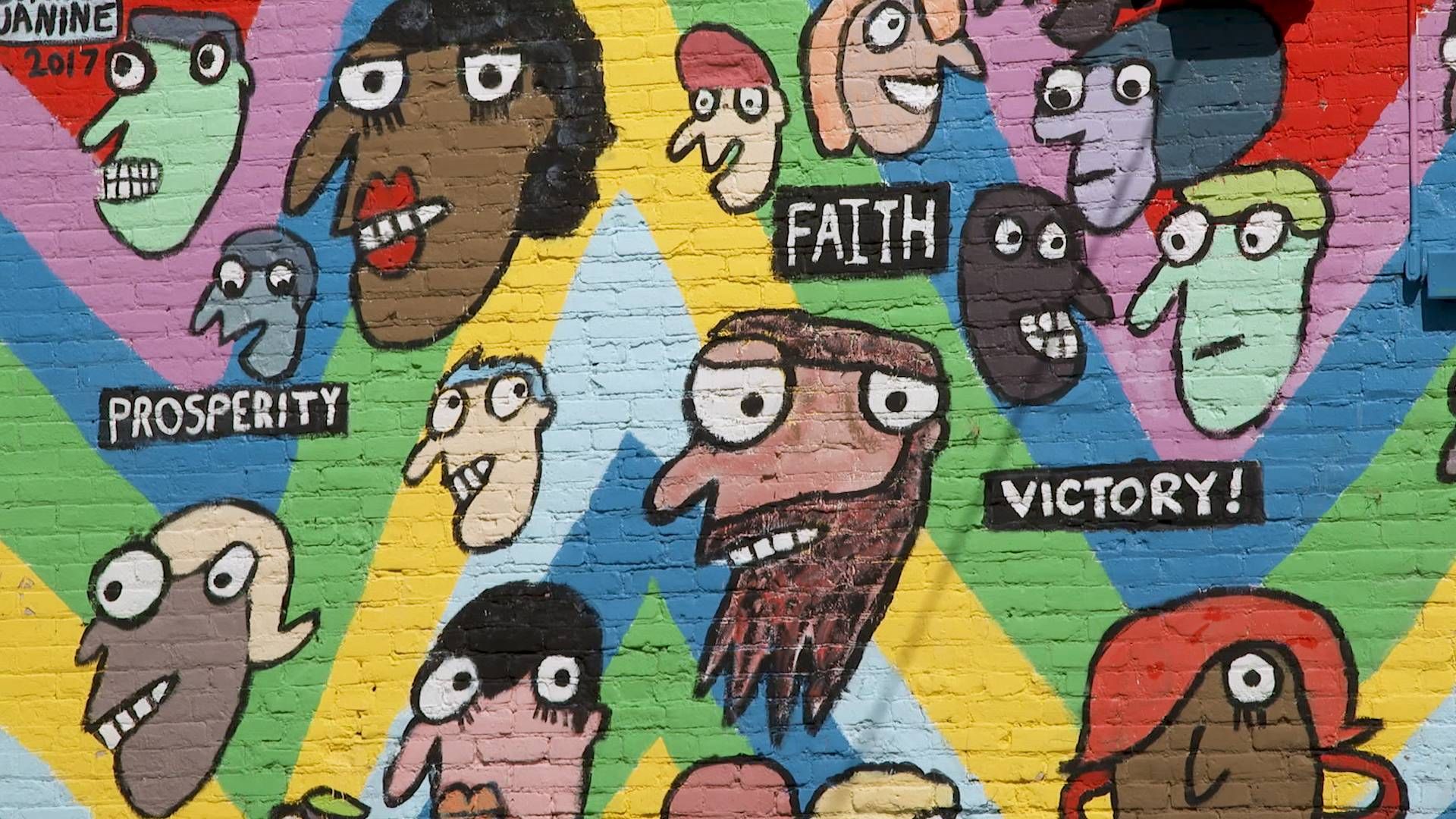 (7) Made Here Mural: 1010 Currie Ave, Minneapolis, MN 55403
Hennepin Theatre Trust's Made Here program artists - Erin Sayer and Bianca Pettis - worked with Salvation Army Harbor Light's residents and MAD DADs of Minneapolis, an organization that works to positively influence those who are vulnerable in Downtown Minneapolis, to create this mural in 2017. Minnesota Original highlighted the Made Here project to fill unused storefronts and underused spaces with art.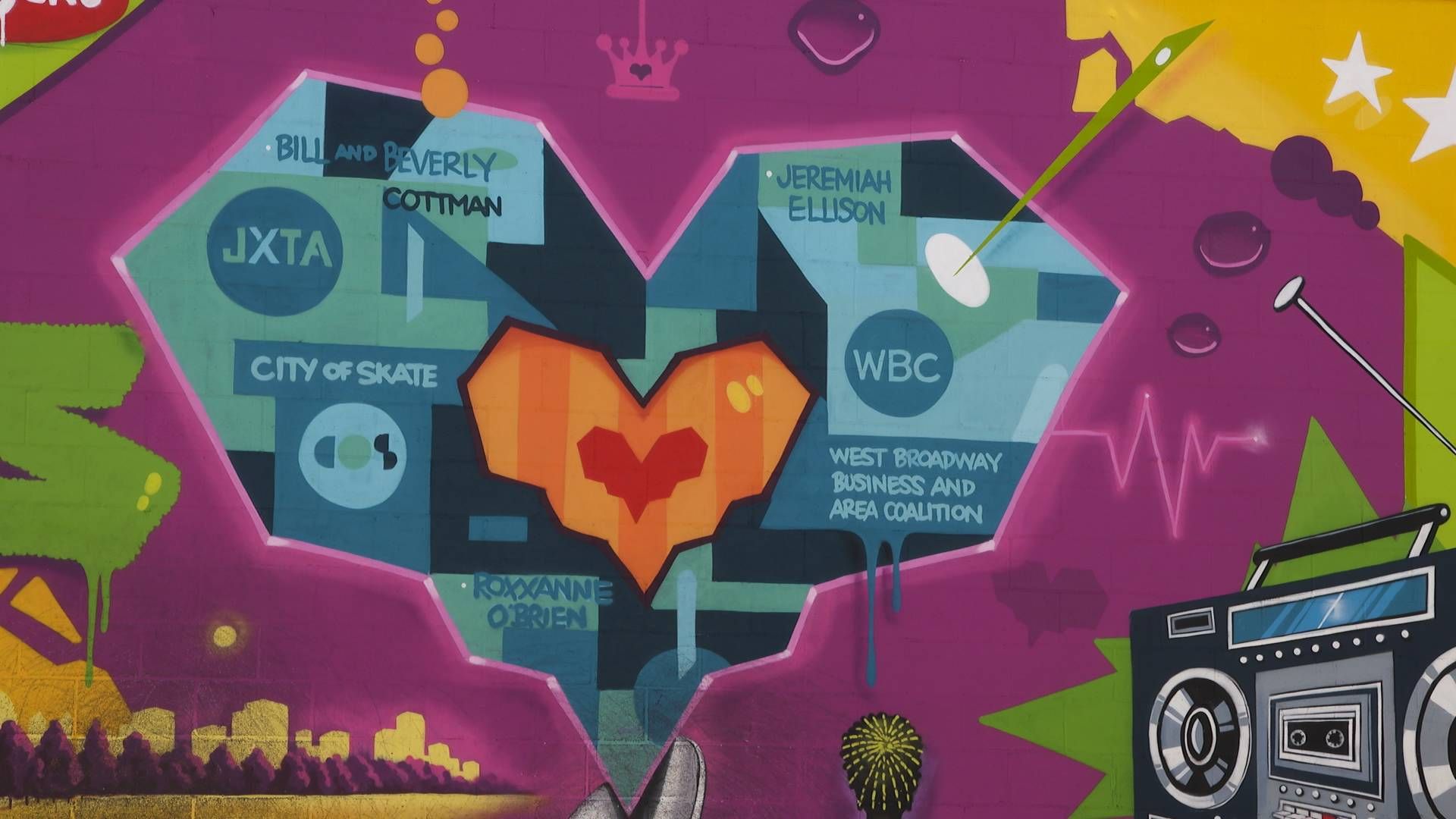 (8) Juxtaposition Arts/City of Skate Mural: W Broadway & N Emerson Ave, Minneapolis, MN
Juxtaposition Arts teamed up with City of Skate to create what they call the JXTA Skate-able Art Plaza. Visiting Bronx artists TATS CRU created the mural in collaboration with JXTA staff and students, as well as City of Skate.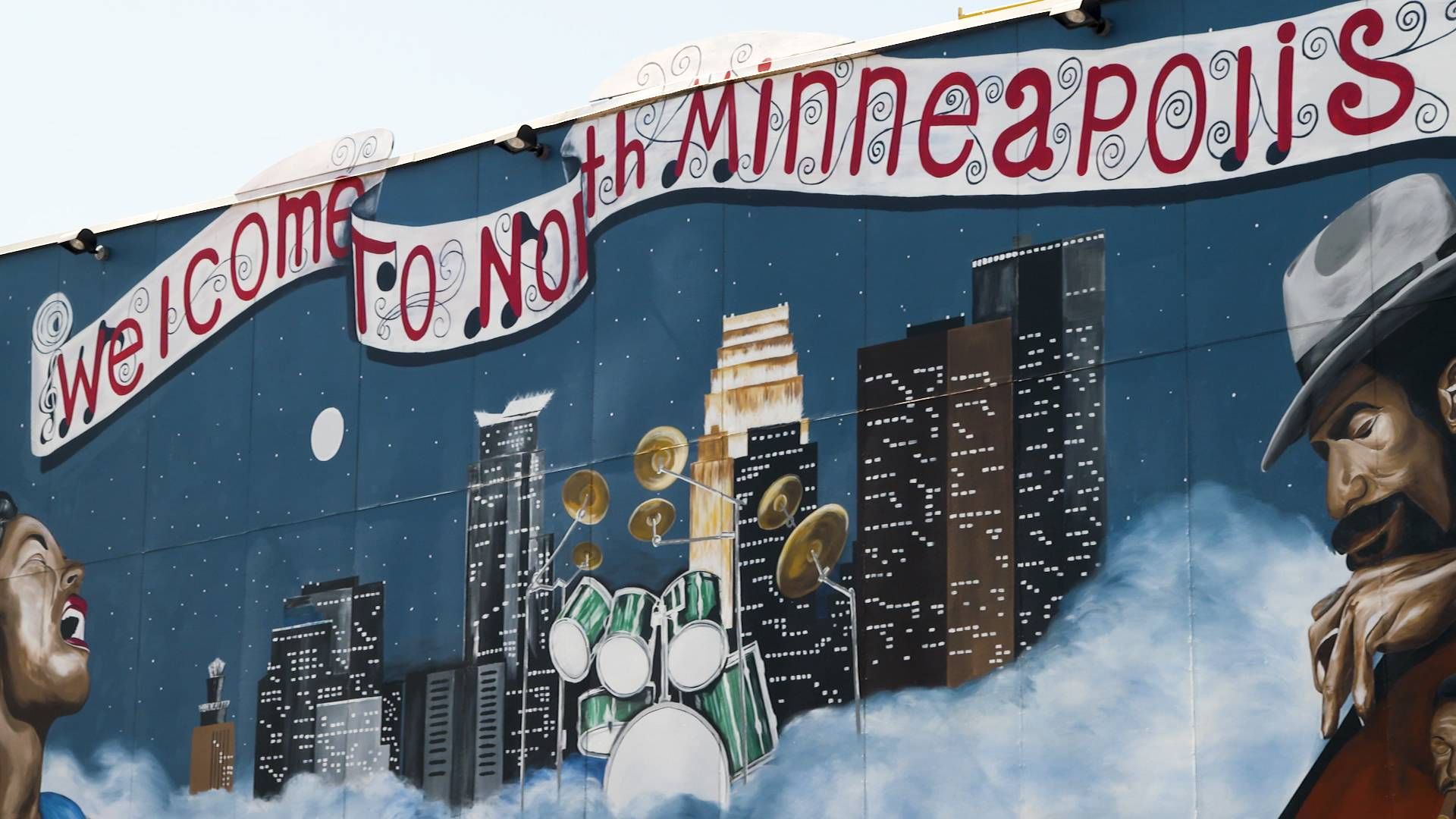 (9) North Minneapolis Music Legends Mural: 324 W Broadway Ave, Minneapolis, MN 55411
In 2013, artist Charles Caldwell dedicated this mural of music legends to North Minneapolis communities and visitors.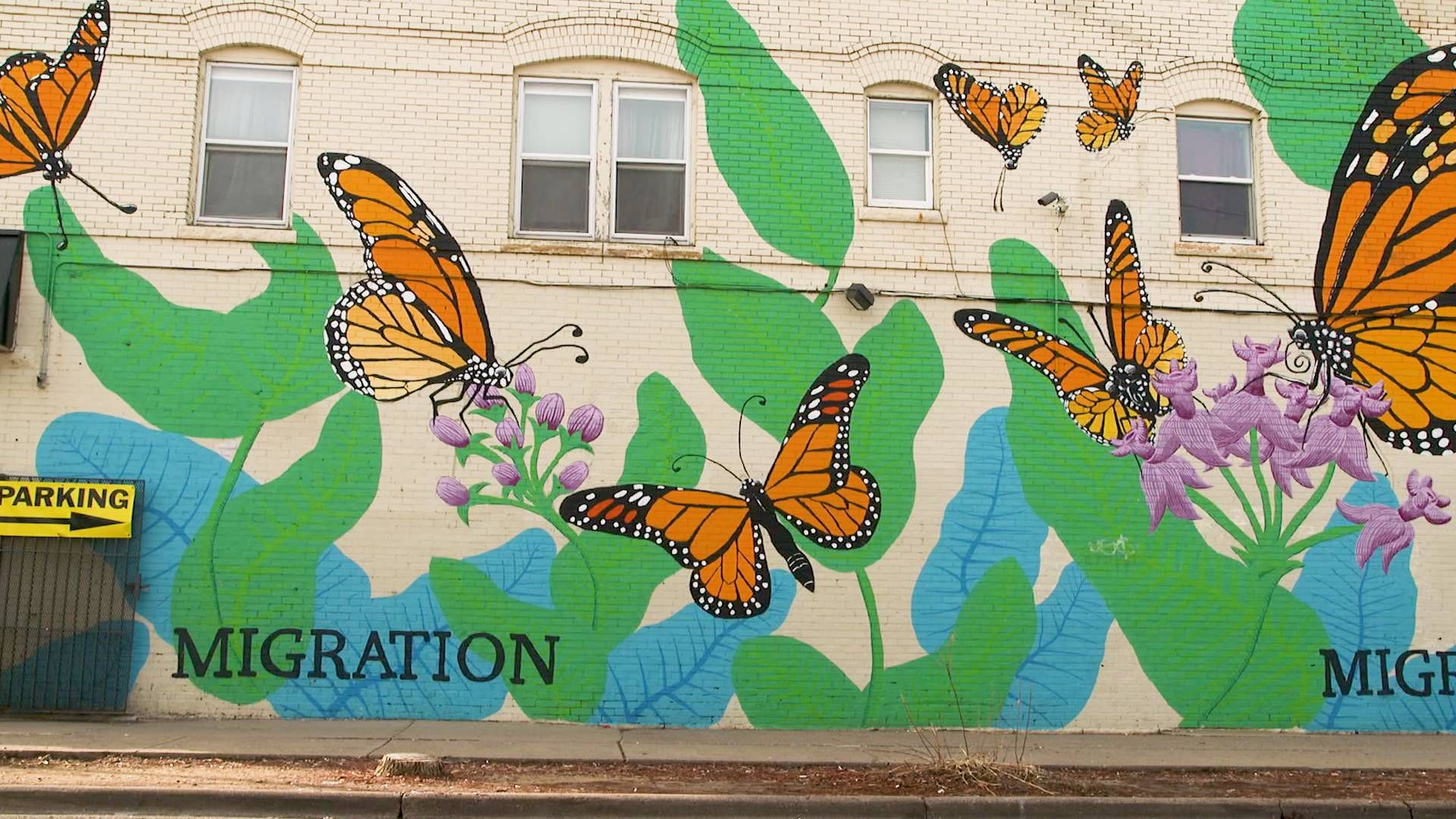 (10) Toni's Market Mural: 3448 Chicago Ave, Minneapolis, MN 55407
JustSeeds artist Roger Peet is head of the Endangered Species Mural Project in collaboration with the Center for Biological Diversity, painting murals of vanishing species across the globe. Minneapolis' Toni's Market is home to the monarch mural, painted by Roger Peet and Barry Newman.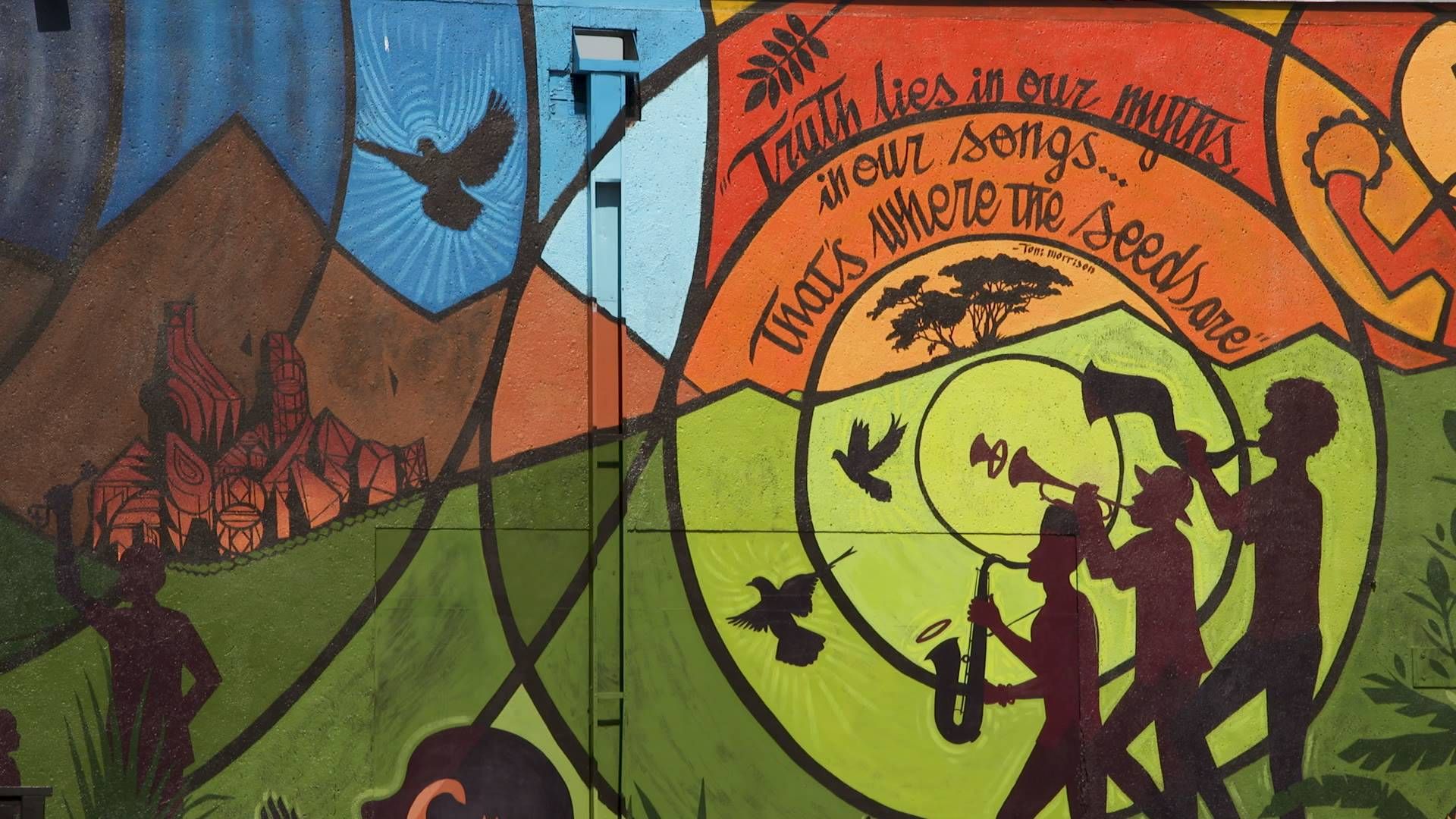 (11) Juxtaposition Arts Mural: 2030 N Emerson Ave Minneapolis, MN
Former JXTA Contemporary Lab teaching artist Jordan Hamilton took the original mural in this spot, redesigned the details and updated the color palette. Students in the Contemporary Lab took the design and scaled it to paint on the building.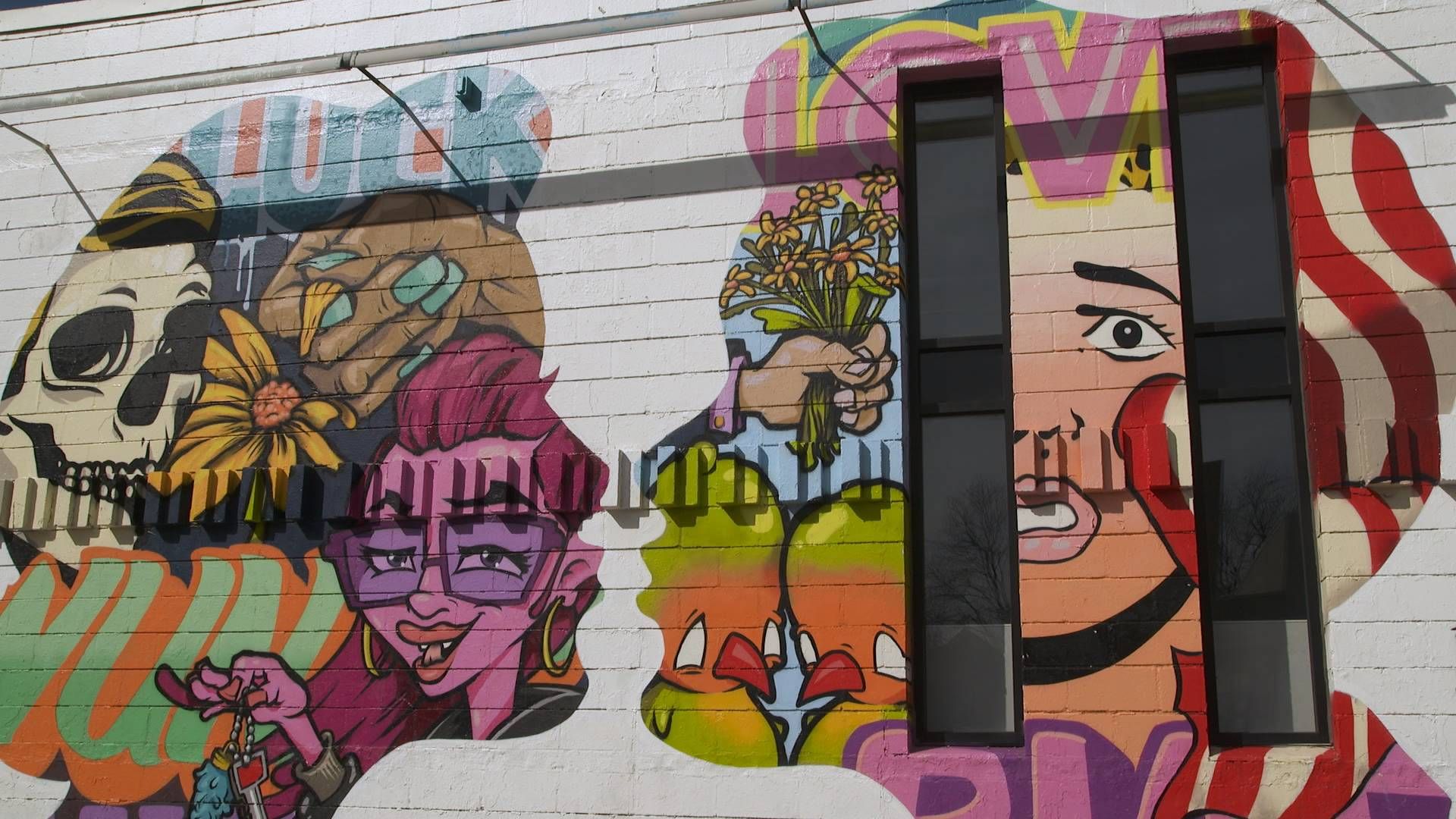 (12) RightSource Building Mural: 2818 Lyndale Ave S, Minneapolis, MN 55408
South Minneapolis-based artist Wundr painted this couple on the RightSource building, formerly Intermedia Arts, in Uptown.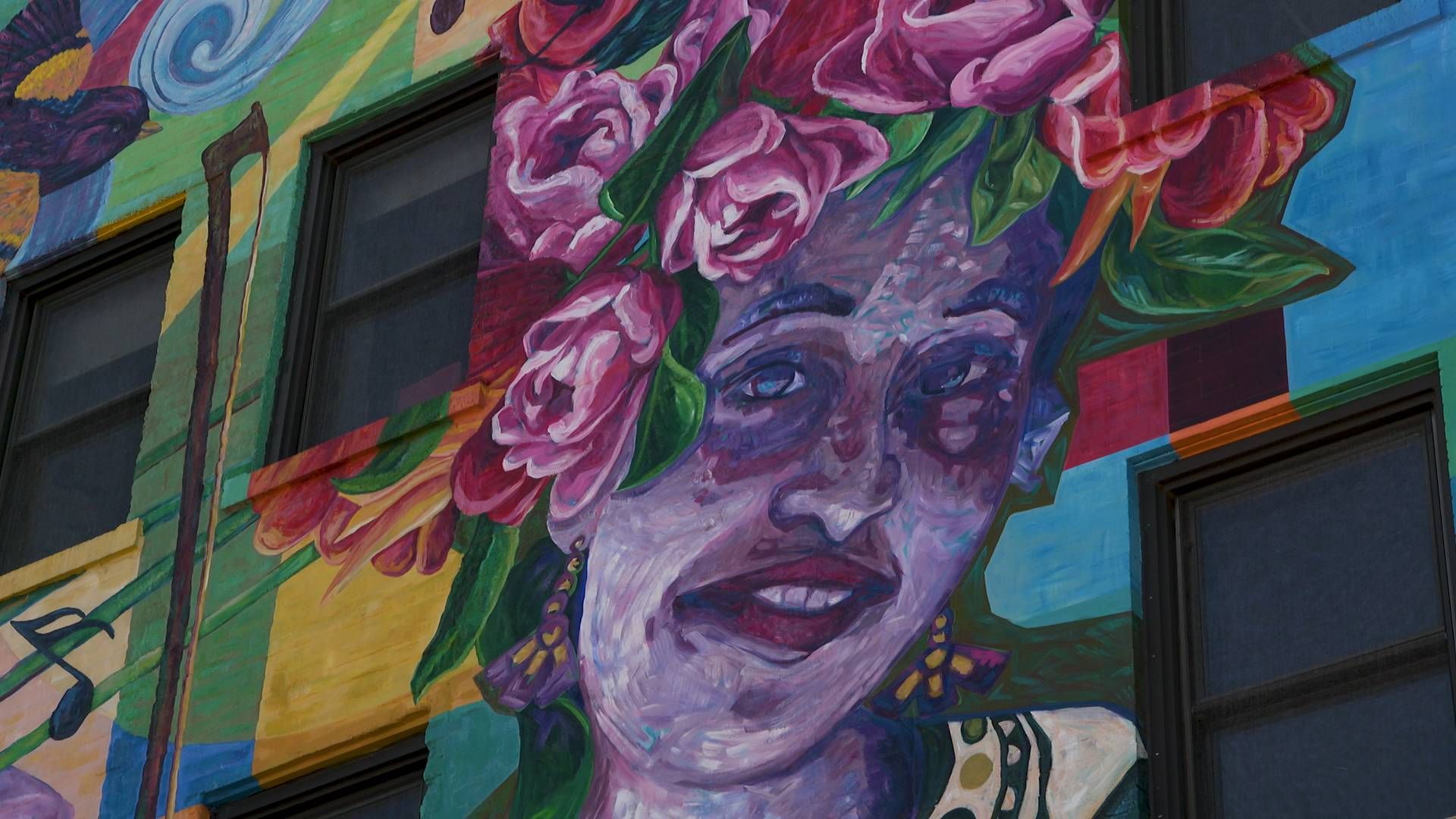 (13) The Rainbow Building Mural: 1422 W Lake St, Minneapolis, MN 55408
Greta McLain's rainbow artwork adorns The Rainbow Building, a mixed-use space in Uptown. Greta McLain is the owner and artistic director of GoodSpace Murals and was featured on Minnesota Original in 2014.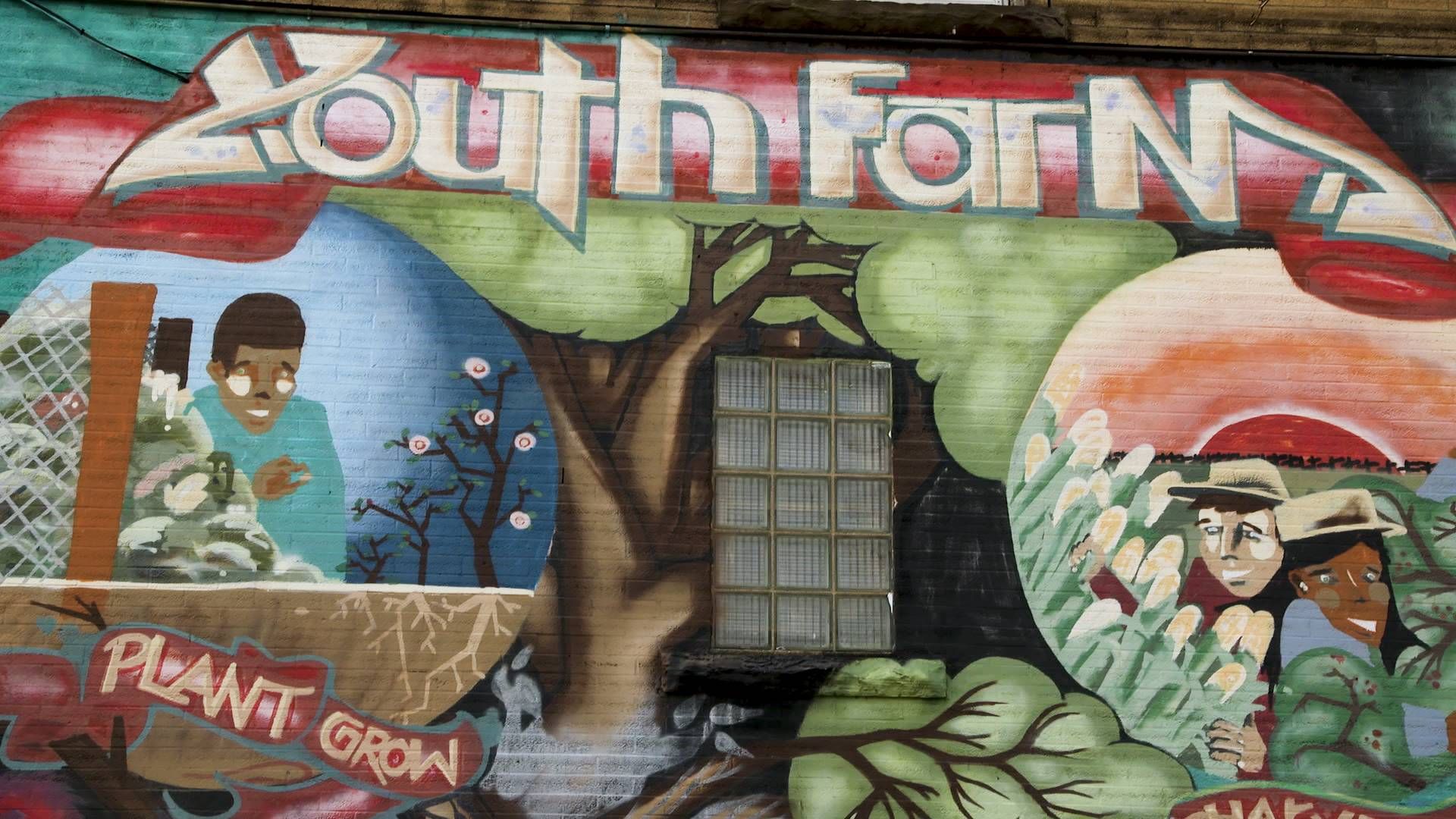 (14) Youth Farm Mural: 34th & Chicago Ave S, Minneapolis
Jordan Malcolm Hamilton, in collaboration with Youth Farm and Hope Community, painted this mural in 2007. Jordan Hamilton's community mural artwork is youth-created and youth-driven.
City Gallery Map
Video Production Team: Ryan Klabunde, Jim Kron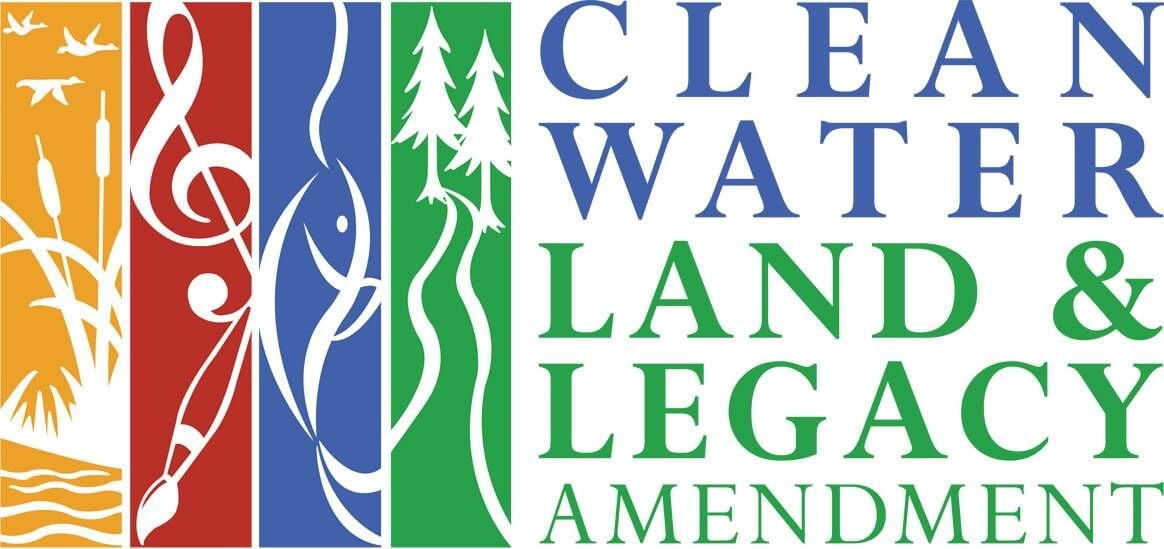 This story is made possible by the Arts and Cultural Heritage Fund and the citizens of Minnesota.
Situated in the Raymond-University neighborhood of Saint Paul, the once industrial district is now home to The Creative Enterprise Zone, a haven for artists and public art. In 2019, the people behind the non-profit recruited 15 artists from all over the world to paint murals on many of the neighborhood's blank exterior walls. Perhaps you should go on a Saint Paul mural tour while you're at it.
"You might be surprised to know that a diverse mural tradition in Minnesota predates the current surge of multicultural, creative expression. In fact, the Twin Cities PBS proto-arts magazine series Wyld Ryce aired a funky-fresh video essay featuring notable murals in the area… 40 years ago." Step back in time to discover more about Minnesota's mural-making tradition.
While traipsing around malls during this coronavirus-triggered lockdown isn't an option, take a look at artist Ashley Mary's giant mural inside Rosedale Center, which she created as part of a mall-wide arts scavenger hunt in April 2019.