State Leaders Struggle in the Fallout from George Floyd's Killing
Minnesota Governor Tim Walz and state officials stood together after an unreal stretch of days with the Twin Cities burning in anguish, looting and lawlessness after the death of George Floyd - the unarmed, handcuffed Black man who died on May 25, 2020 as former Minneapolis Police Officer Derek Chauvin pressed his knee on Floyd's neck despite pleas of "I can't breathe." By the end of the week on May 28, Public Safety Commissioner John Harrington announced the arrest of Chauvin, but that did little to immediately quell days of rioting.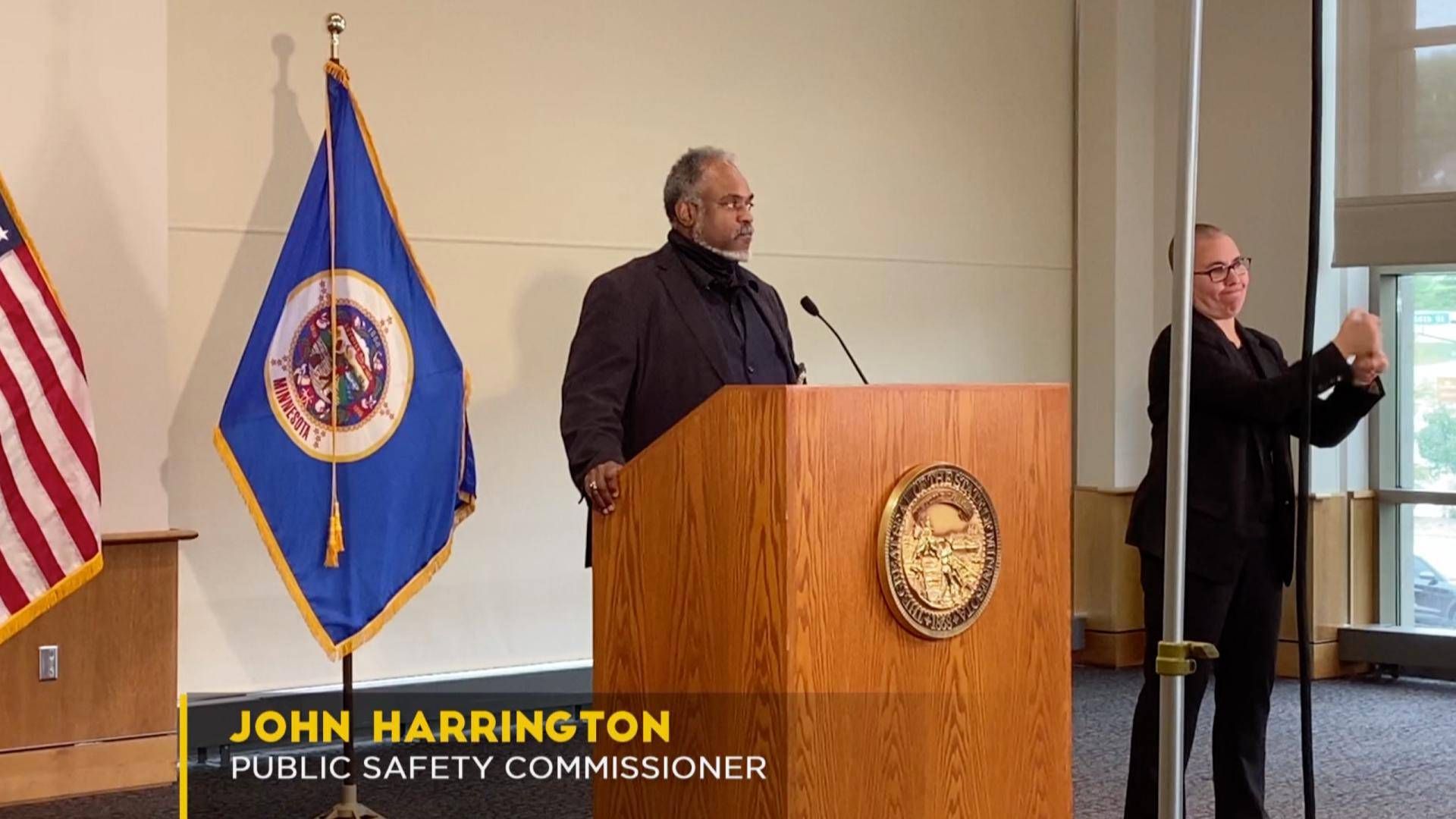 "The most difficult week in Minnesota in recent history, and maybe in our entire history" is how Gov. Walz described a week that brought the destruction of hundreds of businesses, along with raging fires and peaceful protests. "This is volatile, this has been building for decades," he added.
The Democrat said that it's time for Minnesotans to pick our path: How are we going to be seen by the world in the coming days and beyond? The largest activation of the National Guard in state history, along with stepped-up law enforcement, curfews and the closure of metro highways, helped stop much of the burning and looting. Daytime peaceful protests continued demanding change. The governor and state officials also stepped up their communications, briefing the public several times a day on updates and plans.
Senate Republican Majority Leader Paul Gazelka put the blame on the head of state government: "This is a failure in leadership, and that leadership rests on Governor Walz's shoulders." In the first few days, Gazelka says he texted the governor and asked, "Where is the National Guard?"
Over the weekend, the Guard was deployed and later helped contained the crowds. The Public Safety Commissioner addressed the difficult balance: "We were not deployed to stifle free speech, but we cannot allow unlawful, dangerous behavior to continue."
Nearly a week after Floyd's death, the governor announced on June 1, 2020, that Minnesota Attorney General Keith Ellison will lead the prosecution in the case of George Floyd's killing. Ellison is also weighing the concerns of public safety and listening to a community in extreme pain. "Martin Luther King said many years ago that rioting is the way the unheard get heard," he said. In reference to the protests and riots, he added, "Don't dismiss that and relegate it to criminality. Ask yourself what's going on. I think we must pay attention."
Democratic Assistant Minority Leader Senator Jeff Hayden said he supports the governor's decision to call a special session to address the issues of police force and community inequities. "We want this to be part of a global agreement," Hayden said, adding that he doesn't want to hear excuses that the legislature failed to address the issues. "We're tired of that. We need this to part of global negotiations. If they want a bonding bill, we want reform." Lawmakers were expected to return to the State Capitol on June 12 to act on COVID-19 and the governor's emergency powers - but now it's expected that the agenda will expand after the death of George Floyd.
Editor's note: This is an ongoing, developing story and certain details may be swiftly outdated by further developments. While our weekly public affairs show, Almanac, is not a breaking news program, the show will offer thoughtful commentary and analysis on this important story as it continues to unfold.
Along with other urban centers across the country, the Twi Cities have a history of racially discriminatory housing covenants that prevented people of color from buying homes in certain neighborhoods. That history ripples in the present-day affordable housing crisis: By limiting opportunities for home ownership, people of color were stripped of one key way to build equity over time. Discover more in "Mapping the Roots of Housing Disparities in Minneapolis."
In an effort to better understand the individuals behind the numbers, Almanac recently partnered with America From Scratch host Toussaint Morrison to conduct a series of extended interviews with Minnesotans who have served time. These interviews are intended to explore the challenges people face before, during and after they answer for their crimes, and, as you'll see, several common drivers quickly emerge – substance abuse, poverty, mental health issues, family struggles and systemic racism.