Rising Band Ivers Lean into the Minneapolis Music Scene 
The five-piece is cultivating their sound with inspiration from live music.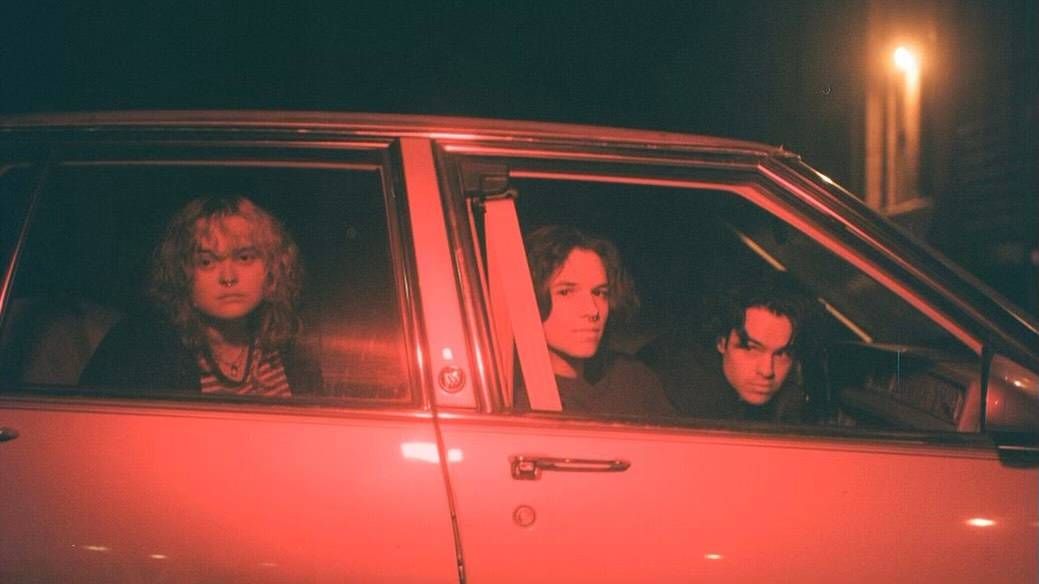 At the beginning of 2020, a collective of musicians created a group chat with the name "Ivers" and a leaf emoji. The original trio, which includes vocalist Megan Fritz, guitarist Henry Hughes and guitarist Ivan Mann, forged a creative outlet during quarantine - a move that has launched them into the ever-expanding Minneapolis music scene. 
It was never the three's goal to establish a band. "It was really just born out of the pandemic, and people that wanted to write music together. We didn't really have an intention of making a project out of it," Fritz says.  
But a project was born. In February 2021, Ivers released their debut EP, Closet Wine. The original trio, Fritz, Hughes and Mann, did most of the songwriting and recording themselves. Hughes appreciates the band's dynamic because of the focus that comes with a smaller group of creators.  
"On the song 'Push,' those final vocal tracks are the takes that we took with this really [low-quality] microphone in our attic when we knew nothing about what we were doing," Hughes says. The vocals and instrumentals came from "a place of blissful ignorance," but they made the EP's final cut because they sound pleasantly organic.  
While they've had the ability to record demos themselves, they've enlisted help from a few other local artists to add digital fingerprints. Fritz is thankful they can send recordings to producers who are skilled at adding synths and bringing their creative vision to life.  
Fritz enjoys writing about life experiences, whether they're challenging or joyful, then seeing her words resonate with others. Hughes admires her genuine, relatable lyrics. 
The 20-year-old vocalist thinks of "Push" as a song that was made in a bedroom. She sings, "But a door's gotta close before another one opens / Gotta find home now / Getting kind of old now." Many young people can relate to the puzzling feeling of realizing that opportunities usually emerge once something else is lost. From a listener's perspective, the track feels like a warm sunset drive in the countryside with the windows down. 
With Fritz in Washington for college, the band members tend to work on their own schedules, then sink into collaboration during the moments when they can be together.  
Embracing community  
Despite working from different locations much of the time, the group is happy to call Minneapolis their mainstay because they're continually inspired by the talented musicians who surround them. "We look up to the scene. We look up to everything. It's an honor to be as involved as we are," Hughes says.  
"The Minneapolis [scene] weirdly has its own sound. It's also so diverse and broad. There are no two bands that are exactly alike… but it also feels cohesive, and it feels like everybody feeds off each other," Fritz says. She loves seeing others' drive to lift people up and to ensure that everyone feels like their musical sound and voices are being heard. 
Another major point of appreciation for the scene is the productive conversation about safety at shows, which Hughes believes makes a significant difference. Even though Fritz isn't involved in many other music scenes, she's well aware that Minneapolis isn't the standard.  
"There has been discussion about show etiquette, including safely moshing considering smaller and shorter audience members, sober venues, and much more. There have been a few meetings hosted remotely to facilitate this discussion. The goal is to talk through these things and brainstorm ideas as a larger collective so that the scene itself becomes safer for everyone involved," she says. 
Stepping on stage 
Ivers's experience with others in the music community has given them the opportunity to share their art in these live settings. When live music made a resurgence in the summer of 2021, the band began playing DIY house-shows, as well as in venues around the city. 
Since beginning as a three piece, they've recently expanded by including bassist Fiona Juarez-Sweeney and drummer Martín Corral, who have added texture to the band's sound in their live shows.  
While easing into live performance has been exciting, it's also been a bit of a challenge to stand front and center on stage. "It's scary being isolated for so long and then playing a show in front of a bunch of people for the first time," Mann says. The members needed to "brush off the dust," but Fritz didn't expect to love performing in-person as much as she does. 
In October 2021, they performed alongside Gully Boys, DNM, Raffalla and Hippo Campus for an event with Blossom, an arts advocacy group that curates events for local musicians. That night was an especially surreal experience for the band. "It's already far exceeded what I would have ever thought we'd be doing live. Playing the Fine Line at the Blossom show was the craziest thing. We never would have seen [ourselves] there," Fritz says. 
On Saturday, July 9, Ivers took the stage for a sold-out show with two other bands at the 7th St. Entry. As a smaller venue attached to the historic First Avenue, 7th St. Entry is an intimate space for both local and national bands to share their talent with folks in the Twin Cities and beyond. 
Watching the band play live is a different experience than simply streaming their music. At the Entry, whistles from the crowd accompanied Mann's riffs, and cheering began seconds into the open chords of "Push." Hughes's tongue escaped his mouth while Fritz jumped up and down, flipping her hair. "Let's go!" she yelled. Juarez-Sweeney's backing vocals and Corral's sharp rhythms rounded out the set's sound. 
Standing on that stage gave the group a chance to make their voices heard in another way. The Saturday night show was a fundraiser where the three bands split all proceeds between the National Network of Abortion Funds and the Fuck Bans Action Plan: The Immediate Impact Fund.  
"It's a reflection of our values as a band… we want to be giving back to the same community that has given us this amazing opportunity and platform. Now that we're here, we want to find ways to use that and make sure that it wasn't wasted on us," Fritz says.  
Searching for sound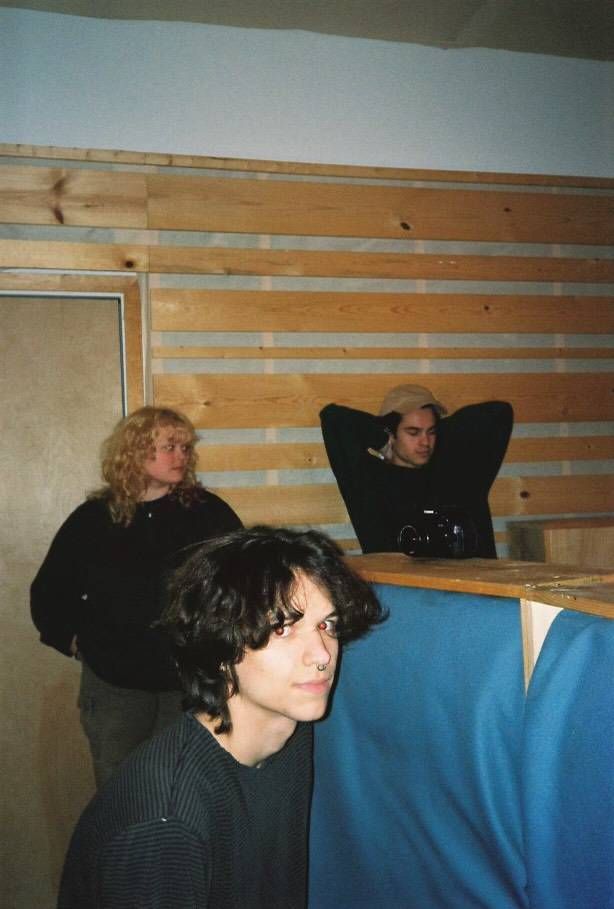 As they continue exploring their writing process, new material is influenced by how they play live shows. Playing with Juarez-Sweeney and Corral has given the band a whole new format to work with. 
Ivers hasn't released music with a super strict sound yet, and for the band, there's something exciting about that. "Closet Wine was kind of dipping our toe in the water, seeing what sounds stuck and seeing what people enjoyed listening to," Fritz says.  
While the debut EP was closer to indie pop, their new music is testing the waters with a bit more experimental and indie rock feel. "I think there's more anger – more grit to it. Our old stuff is dreamy and soft," Hughes says. At the same time, Fritz knows the intimate and genuine words will remain. They all write from a place of honesty that feels natural.  
Like the emoji that was added to the group chat's name shortly after meeting, the band has grown artistically and personally because of listeners' responses to their music. "It's taught me to trust it and lean into it. Do it. I think any hesitation would have hindered where we are now," Fritz says. Ivers has planted a seed, and now the scene is watching it grow.