Relish: Jamaican Fruitcake and Sorrel Wine by Altreisha Foster
This is not your grandma's fruitcake... Unless your grandma happens to be Jamaican.
Jamaican fruitcake and sorrel wine are synonymous with the Christmas holiday. "There aren't any households [without] these items on their menu," tells baker Altreisha Foster to host Yia Vang.
Undeniably, fruitcake in the U.S. has a certain reputation - and not necessarily a good one. Opinions about the holiday tradition are as rigid as the dried nuts and fruit that go into the cakes: Some love it, while others remain skeptical. But Jamaican fruitcake isn't your European grandmother's variety.
Brown sugar, a tropical fruit mix (soaked in alcohol for one whole year prior to the baking) and browning (burnt brown sugar), red wine and/or rum are the key ingredients that give Jamaican fruitcake its rich taste and trademark dark color. Because of its mahogany shade, it's also referred to as Black cake, and because of its associations with the holiday season, it's also called Christmas cake on the island.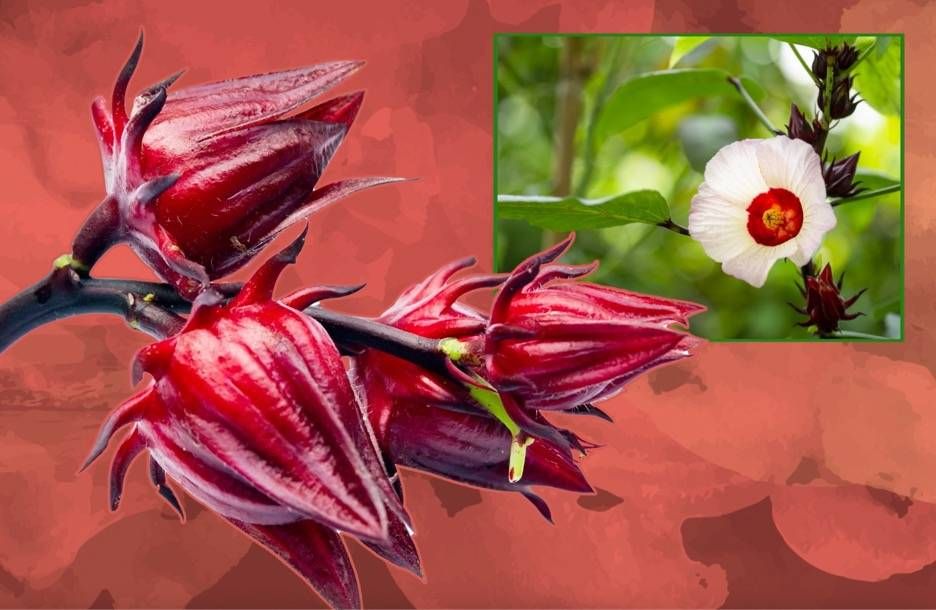 Served alongside the gooey cake is an-ice chilled glass of a mulled hibiscus wine called sorrel wine or sorrel drink. In Europe and Asia, sorrel refers to a green, leafy vegetable with a sharp and distinct taste. However, in Jamaica, it refers to the roselle hibiscus plant, native to Africa. Dried hibiscus can be found at any Caribbean grocery or several online establishments.
The drink's deep magenta color and fragrance of ginger, nutmeg make it festive, no matter the occasion you are celebrating.
Foster's fruitcake memories go back to her toddler days in her native Jamaica, when her grandfather would whip one up for the holiday season. "And the taste has not left," she says. Later, her beloved Aunt Nellie passed down her recipe to Foster, and now she continues the baking tradition.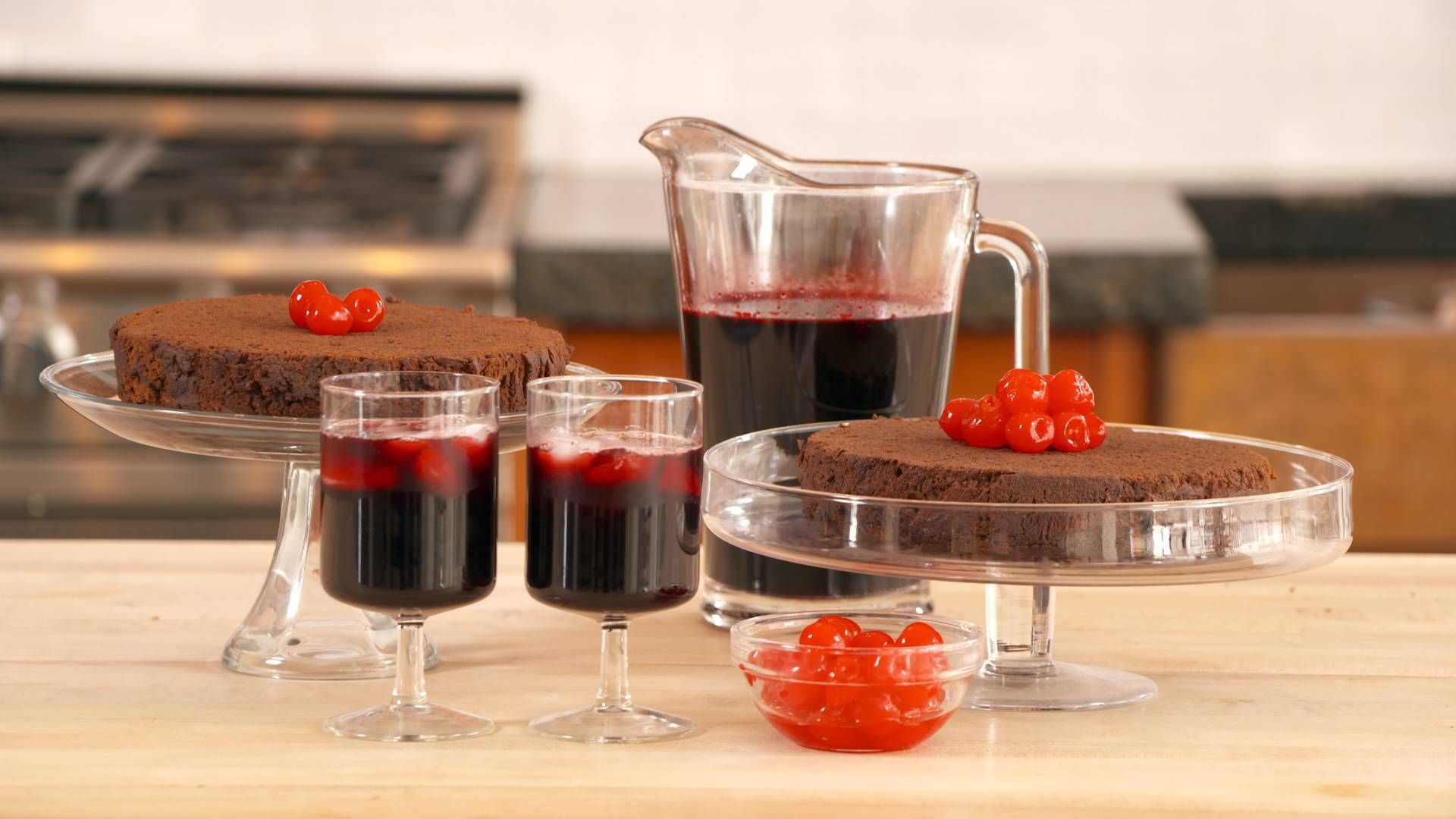 JAMAICAN CHRISTMAS FRUITCAKE
By Altreisha Foster
Preparation time 20m
Cooking time 1h 30m
Serves 10
INGREDIENTS
16 oz Butter
2 cups brown sugar
4 medium eggs
1/2 teaspoons vanilla essence
1/2 teaspoons almond flavoring
6 cups counter/all purpose flour
1 teaspoons mixed spice
4 teaspoons baking powder
2 teaspoons nutmeg
6 tablespoons Browning
3 cups red wine
1 pound/2 cups mixed fruits, soaked (tropical fruit compote mix, or alcohol infused fruits)
DIRECTIONS
Cream butter and sugar until light and fluffy.
Gradually beat in eggs one at a time. Stir in vanilla essence and almond flavoring.
Combine flour, mixed spice, baking powder and nutmeg.
Divide the flour mixture into three and liquid into two.
Fold the flour mixture into the creamed mixture alternately with the Browning, red wine and mixed fruits.
Scrape into a greased and lined 12" baking tin. Bake for 1 1/2 hours at 180°C/350°F or until a metal skewer inserted comes out clean.
To Serve: Allow to cool, slice and serve.
Method Note: If eggs are small, then 6 may be used.
JAMAICAN CHRISTMAS SORREL WINE
By Altreisha Foster
Active preparation time 15m, inactive preparation time 24 hours
Serves 6
INGREDIENTS
2 pounds sorrel (dried hibiscus)
1 ounce ginger
6 whole cloves
12 cups boiling water
2 cups sugar
1/4 cups white rum (optional)
1 cups red wine (optional)
DIRECTIONS
Wash sorrel, crush or grate ginger.
Place sorrel, ginger, and cloves in a stainless steel container.
Pour on boiling water, cover and leave to infuse for 24 hours. Strain, add sugar, rum and red wine and mix well.
Special Thanks: Galaxy Foods, Arun Motillal, Studio Q, Kristen Olson
Production Team: Kristen Blekum, Peter Chey, Adam Geiger, Slade Kemmet, Alyssa Franklin Fuller, Amy Melin, Jennilee Park, Eric Pagel, Michael Phillips, Nathan Reopelle, Xee Reiter, Brittany Shrimpton, Yia Vang