In Minnesota, Hockey Rinks Are the Heart of Many Communities
And photographer Matthew Jasper captures their quiet majesty.
"There's the crispness of the air…the smells…you can hear the hum of the lights. It just kind of brings you back." The shutter of photographer Matthew Jasper's camera echoes through 3M Arena at Mariucci at the University of Minnesota as he captures the Olympic-sized hockey arena in complete stillness. Today, Jasper is in one of the largest arenas in the state, but tomorrow he may wander around a community rink in Bemidji.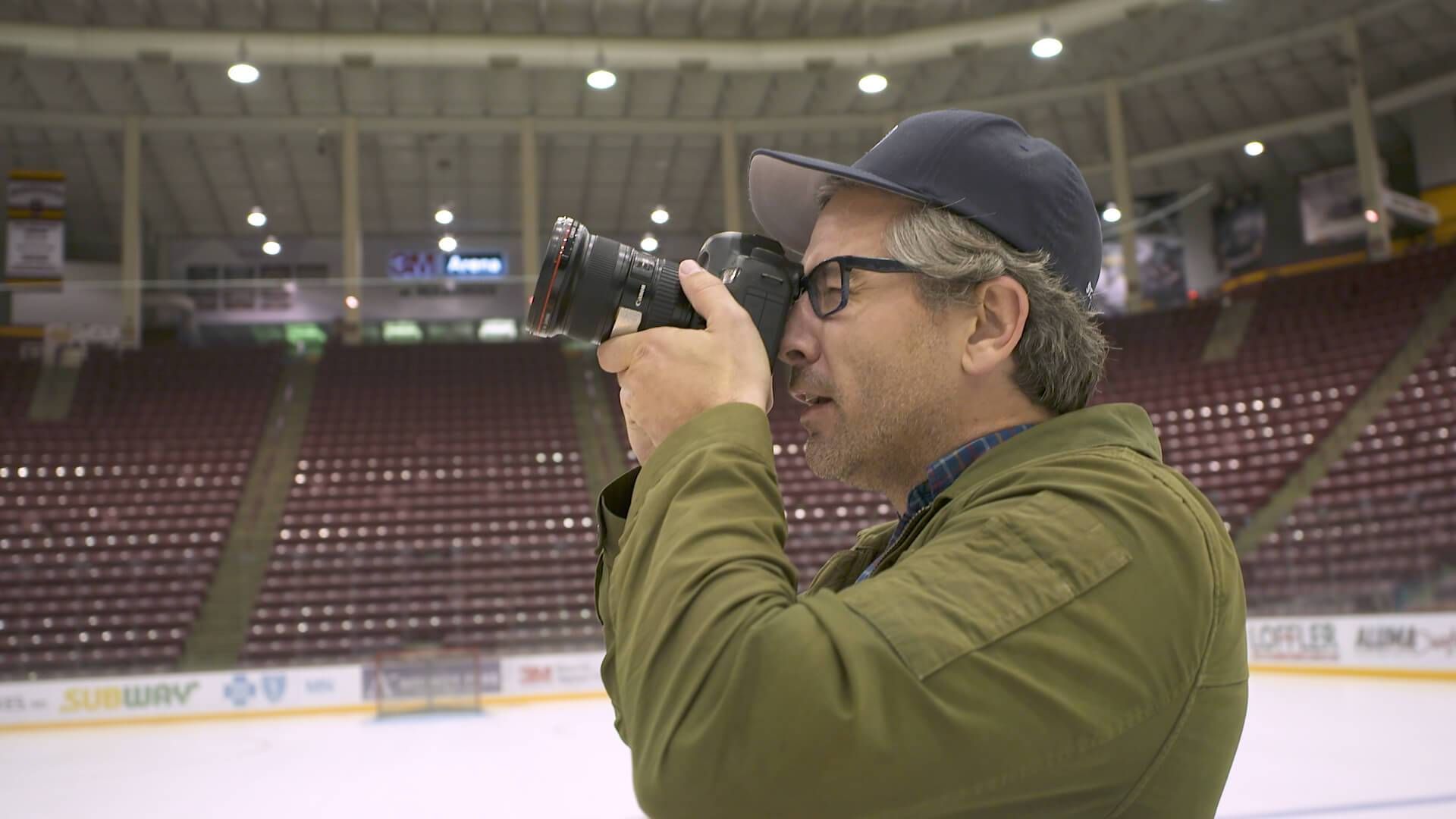 "I'm always looking for lines and for symmetry and unique characteristics of each rink… I'm averaging about two to 300, 400 shots per rink - and how do you really show off all these places? You could do a book on Mariucci alone," he says.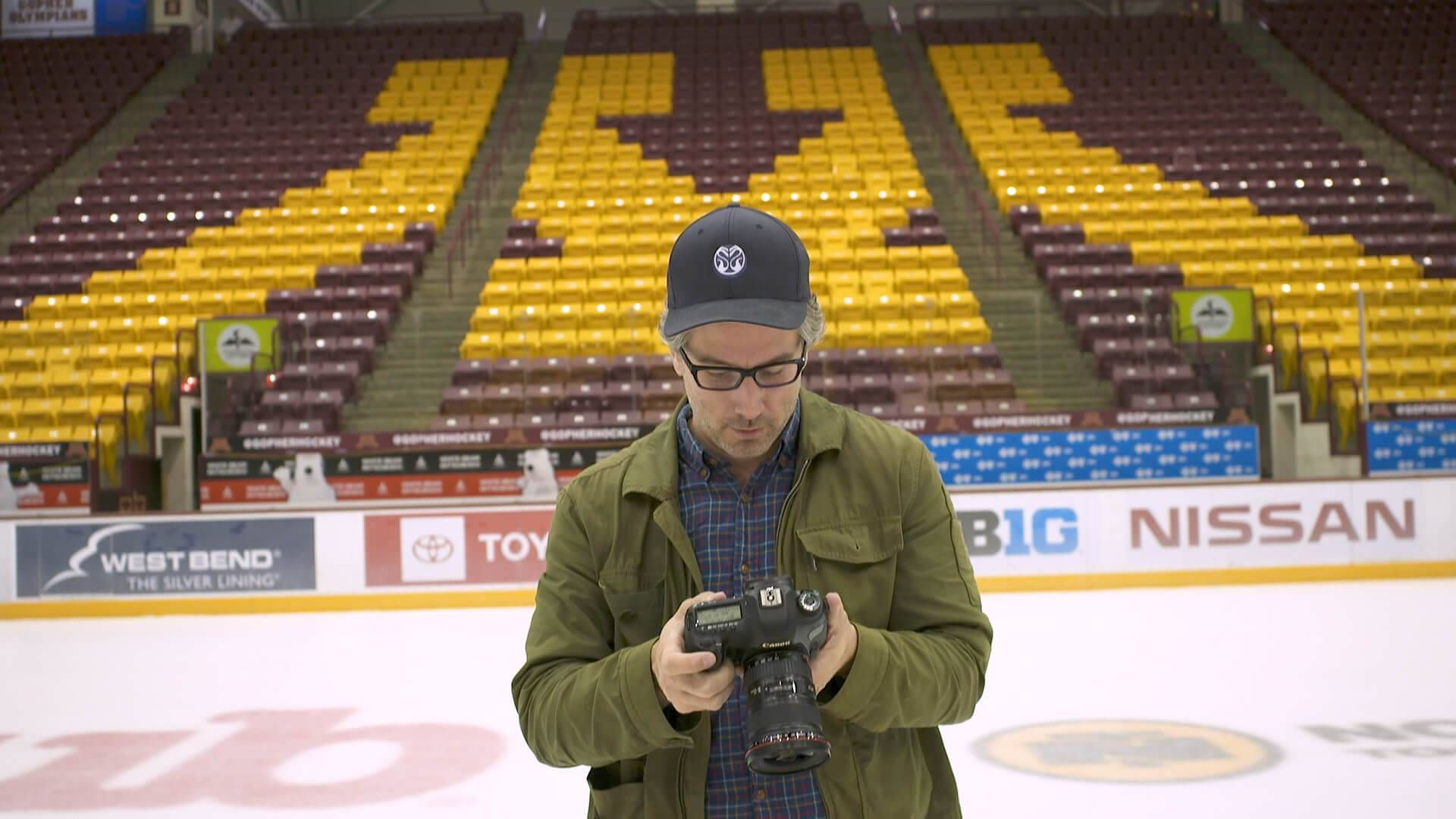 After documenting more than 70 rinks across the state over the last 15 years, Jasper will soon publish this body of work in a coffee table book aptly titled Home Ice. But the path forward for the project took myriad twists and turns. "It's been a little bit of an Iron Range Odyssey," he says affectionately.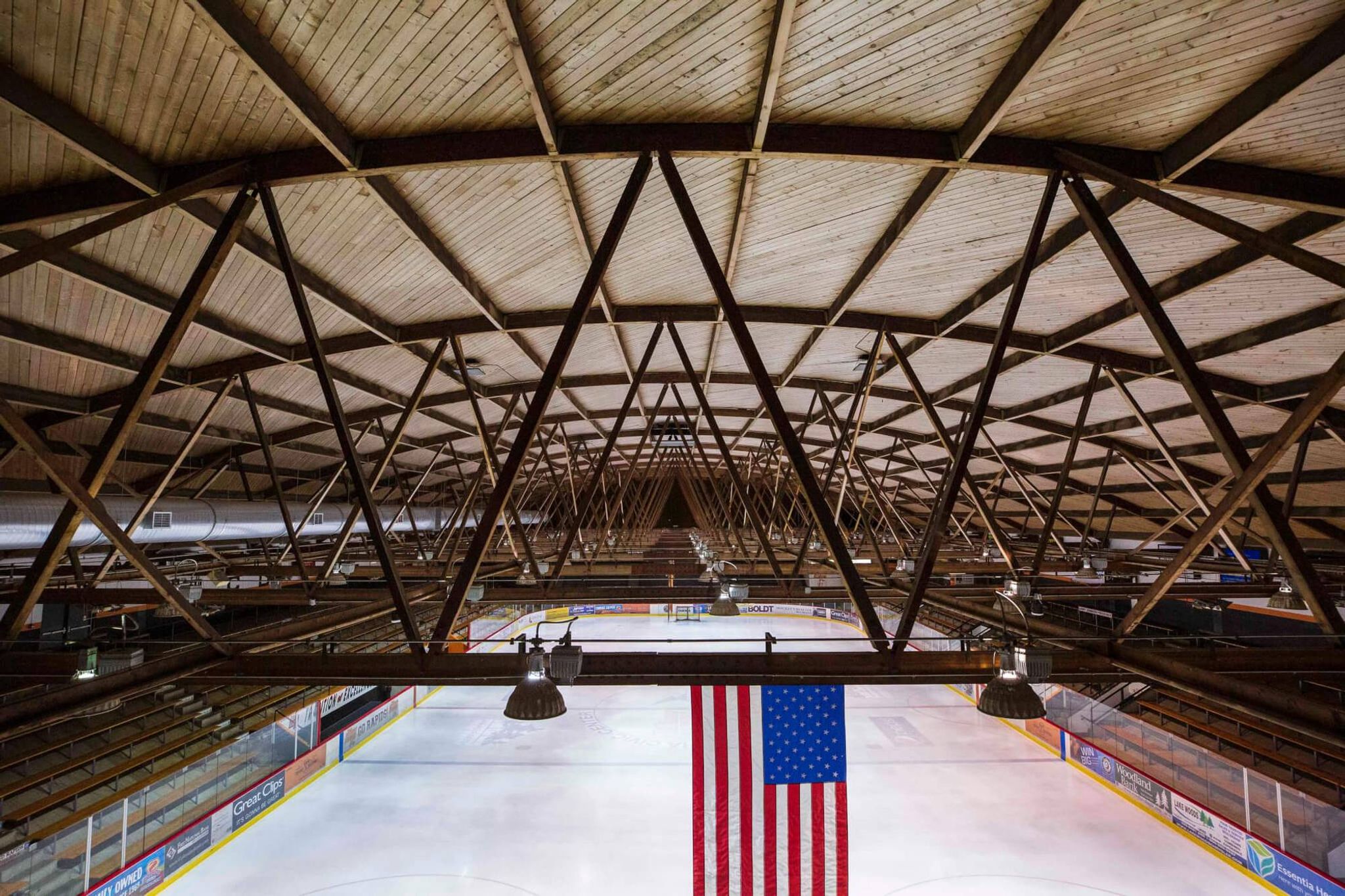 Jasper's love of hockey and its variety of homes began when he was young. He grew up playing the sport on the edge of the Iron Range in Grand Rapids, where outdoor rinks were standard features on every elementary playground and the lore of Bill Baker of NHL and Miracle on Ice fame loomed large. A portrait of the now demolished Warroad Memorial Arena hung in his childhood home and intrigued him years before he ever picked up a camera. "It was like an old wooden barn and it was gorgeous. I remember people being like, 'Oh, that's actually pretty cool. It's a pretty cool arena.' It was. It wasn't your typical medium or your typical focus of what you would shoot, but the way that it was shot…the character came out in the photo. Just something that really stood out to me."
Jasper went to college on the West Coast, and the distance from his home turf prompted a lot of reflection on the uniqueness of Minnesota's hockey culture and the state's beautiful arenas. Ultimately, the time he spent away from Minnesota further solidified his interest in capturing rinks back home.
Eventually, he returned to Minnesota to get sober - and though he didn't have a camera at the time, he convinced a photographer he met through the sobriety community to travel the state in search of hockey rinks to capture. The two set out on a six-day tour, gauging interest in the project by talking to as many rink managers and community members as they could.
Out of those conversations, Jasper and his friend discovered rinks that otherwise would have eluded them. "You go to Baudette and you shoot the Baudette rink and you're like, 'Are there any other cool rinks around here?' And they're like, 'Yep, there's a cool rink in Roosevelt.' And I'm like, 'Where's Roosevelt?' And he's like, 'If you blink on the way to Warroad, you'll miss it. So keep your eyes open all the way through Warroad, and it's a tiny little town, and it's a tin barn with square corners, and it's just a community rink where they leave the lights on. And so you gotta go check [it out].'"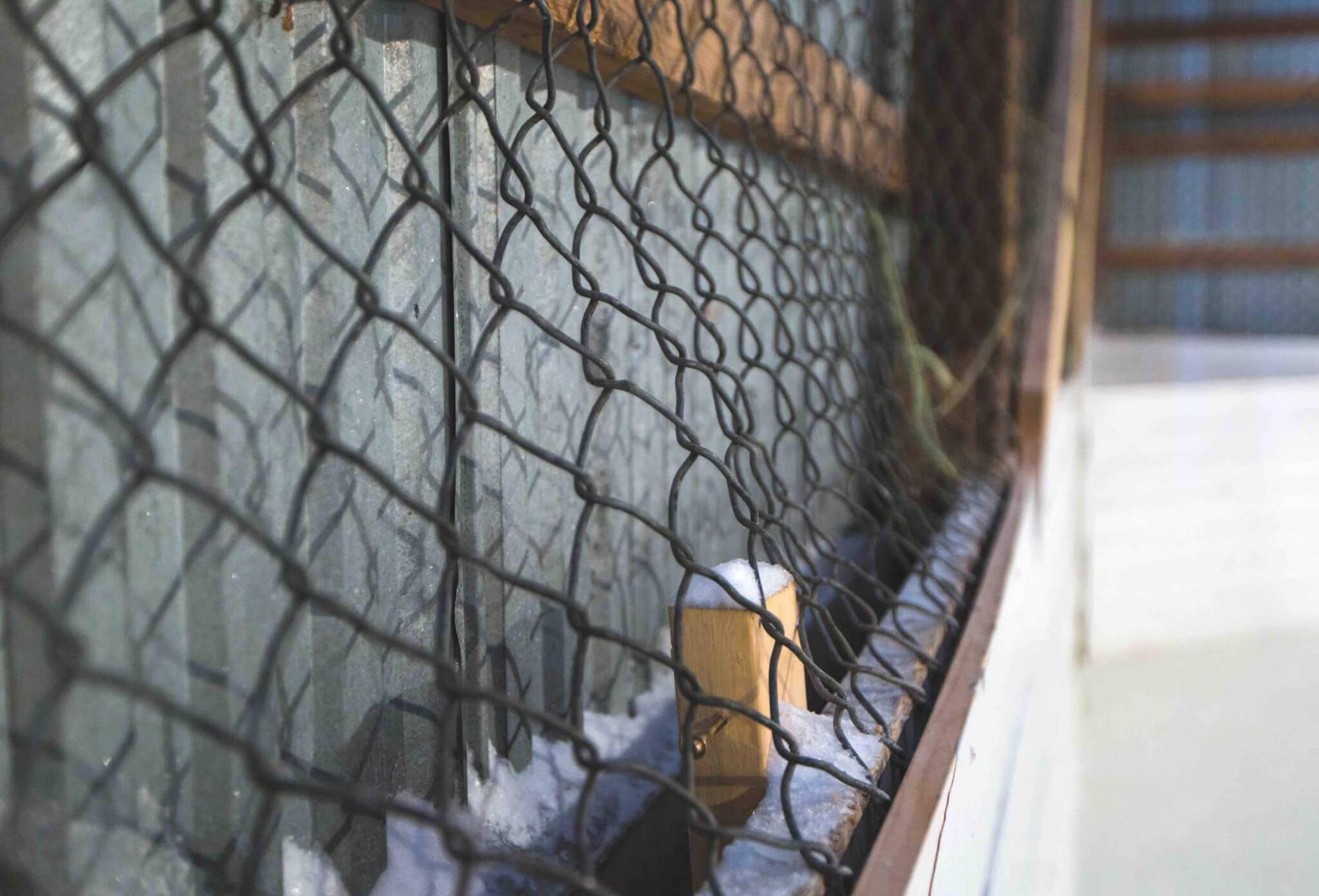 In Roseau, they learned of another nearby gem in Grygla. "They have another community rink, and it's just another tin shed with wood trusses, and it's in another barn. And you have no idea that these places exist, but they're like these tiny little pockets and communities that have these community rinks that mean a lot to them. And if you don't ask around, you'll completely miss them."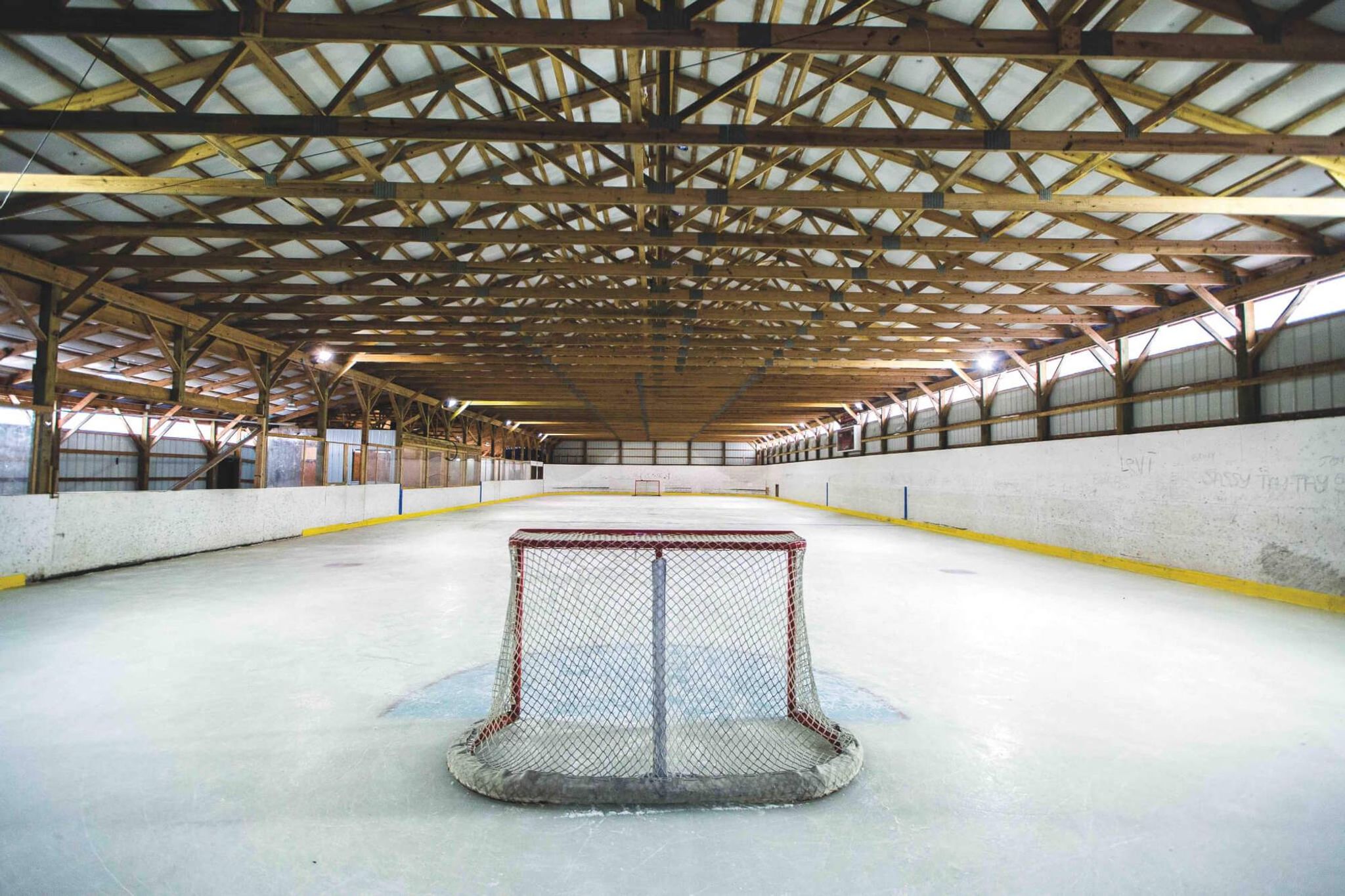 Over the course of the project, Jasper has learned that these arenas are more than just buildings; they are community strongholds that bring people together around a shared passion, a shared identity.
Take the rink in Coleraine, for example, a town that is the bitter rival of his native Grand Rapids. "It's nicknamed the Snake Pit, and that community loves that arena. The whole community came together when it was first built, either making small donations or donating their time or their skillsets to help make that arena possible. And throughout the years, they've done a phenomenal job of maintaining and making it a source of pride in their community. It's one of the best arenas in the state."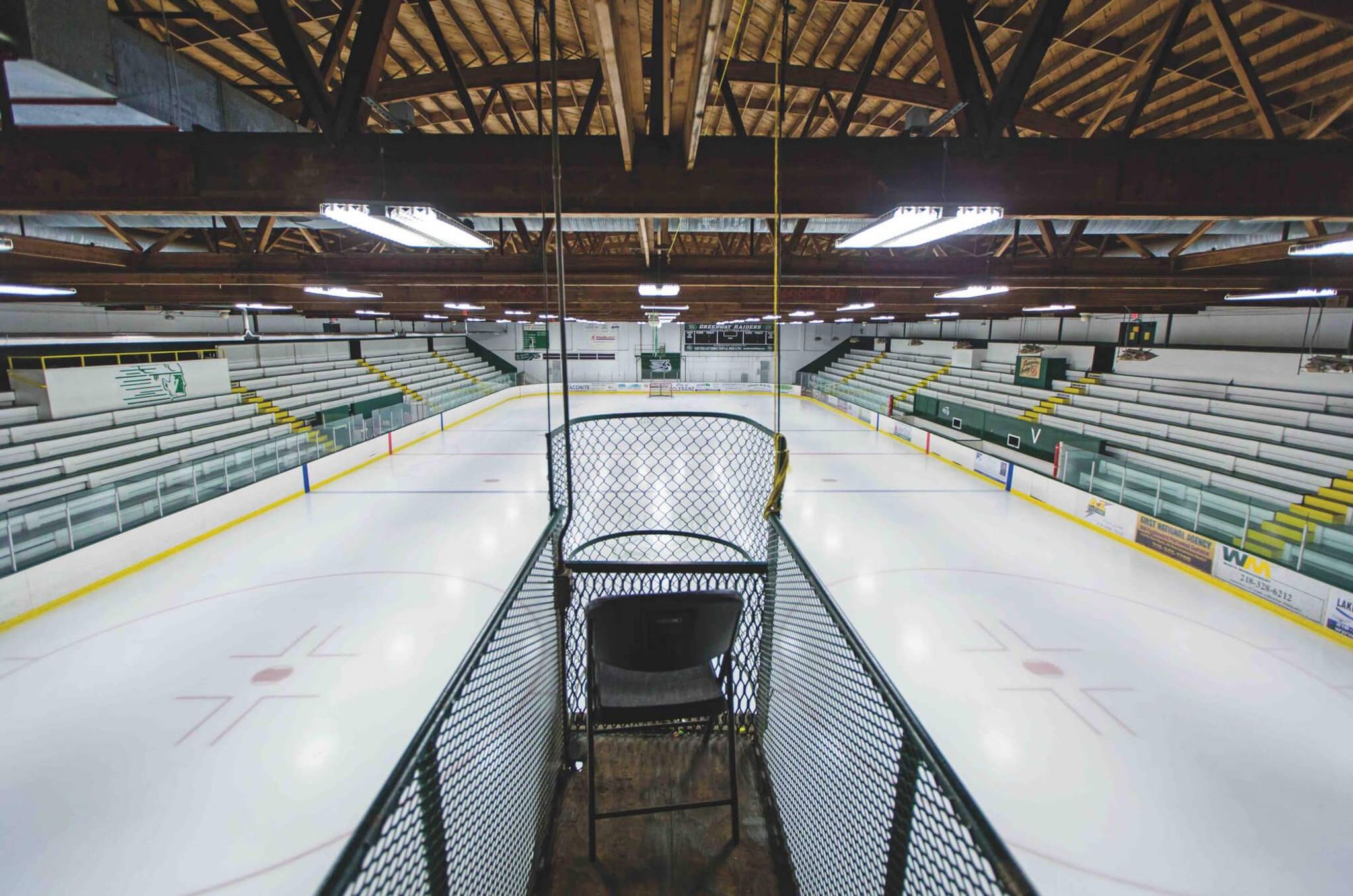 Over the course of 15 years, the project has taken unbelievable twists and turns: Hard drives of media have failed losing images. During a relapse, his friend sold the camera to a crack house - though the friend is now doing well, and Jasper retrieved the camera and saved the media. Jasper has put the project on hiatus and picked it back up again.
Eventually Jasper decided to complete the project. While his schedule hasn't aligned with his friend's, Jasper's father stepped in as chauffeur two years ago. Now, father, son and dog, Vern, travel the state together, revisiting many of the venues they frequented when Jasper was playing hockey in middle and high school, and repairing a relationship that has endured its own journey.
"Recovery has been a big part of our family story. [The project has] been another chapter of that recovery. The time that we've been able to spend together and kind of reconnect as father and son, that's been the bigger bonus of this whole project.… I wouldn't have been able to see this through without his help. And I know that will go to his head, but it's the truth," Jasper says.
Jasper hopes that this collection of photographs will capture the spectrum of rinks in Minnesota, encourage people to share stories about the rinks they know and help people discover new venues across the state.
As he wraps shooting for the day, he puts his camera back in its case and wheels it out the door. Vern waits patiently in the car, and the three drive off to their next destination, wherever in Minnesota that is.
Special Thanks: Craig Flor, Tom Page
Additional Media: Matthew Jasper
Minnesota Music: Daughters of the Sun, The Jolly Pops, The Small Cities, When We Land
Production Team: Anne Guttridge, Ryan Klabunde, Brittany Shrimpton, Brennan Vance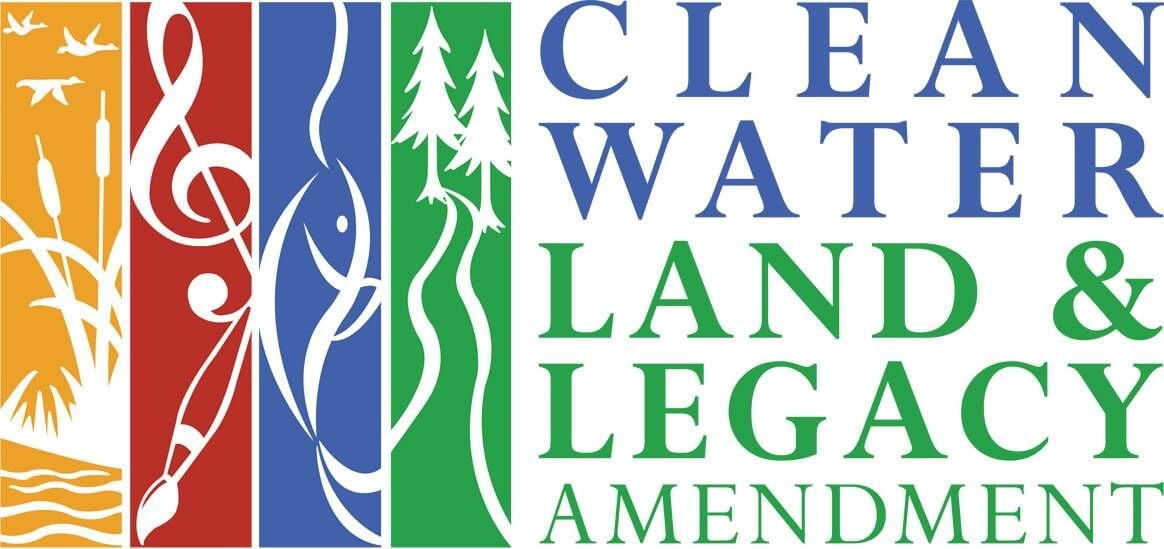 This story is made possible by the Arts and Cultural Heritage Fund and the citizens of Minnesota.