How can MN arts organizations reach younger audiences?
One solution: The modern-day Theoroi, a group of young arts ambassadors from the Schubert Club.
A taste of Ancient Greece is alive and well in Minnesota. Minnesota's oldest performing arts organization, Schubert Club, is reaching younger arts audiences through a project called Theoroi. Named for the Ancient Greek ambassadors, Theoroi traveled to festivals to announce and invite others to these celebrations or events.
Today, Schubert Club's Theoroi are young adults in their 20s and 30s who have applied to be part of a group that attends a variety of local performances together. In an effort to promote the arts to the next generation of audiences, they share their experiences - including conversations with artists and backstage tours - on social media. Along the way, they truly become ambassadors for Minnesota's rich performing arts scene.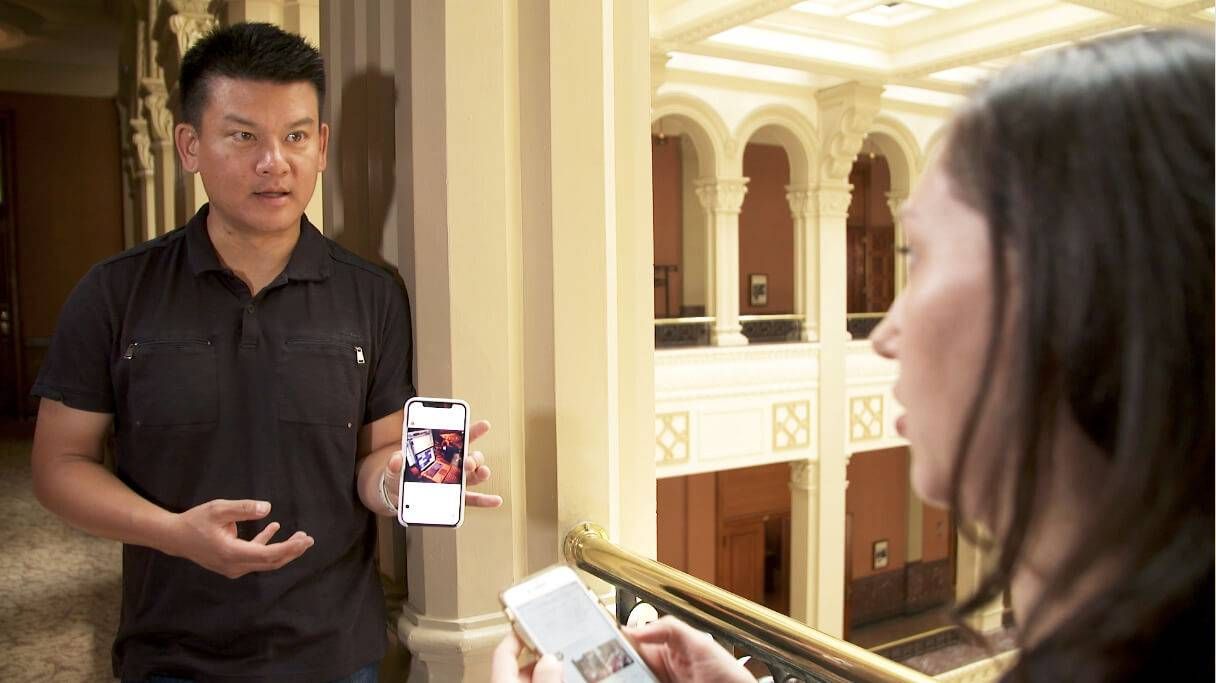 MNO spoke with Katie Heilman, Program Assistant with Greater Twin Cities Youth Symphonies (GTCYS) and member of Theoroi who attended the Minnesota Orchestra's performance of Star Wars, the live accompaniment conducted by Sarah Hicks.
MNO: Why was Minnesota Orchestra's Star Wars: A New Hope an ideal arts event for Theoroi?
KH: Theoroi is made up of people from all different sorts of backgrounds and interests. Star Wars is generally beloved in pop culture, and combining it with a live orchestra is a way to introduce people who maybe haven't been to an orchestra concert before to the sound of a full orchestra in a great hall like Orchestra Hall. For those who have been to several orchestra concerts (like me), it's another chance to hear a great orchestra in a great hall with a group of friends. For those who maybe aren't into orchestra music at all, there's still the opportunity to see Star Wars again. There's something for everyone in this sort of event.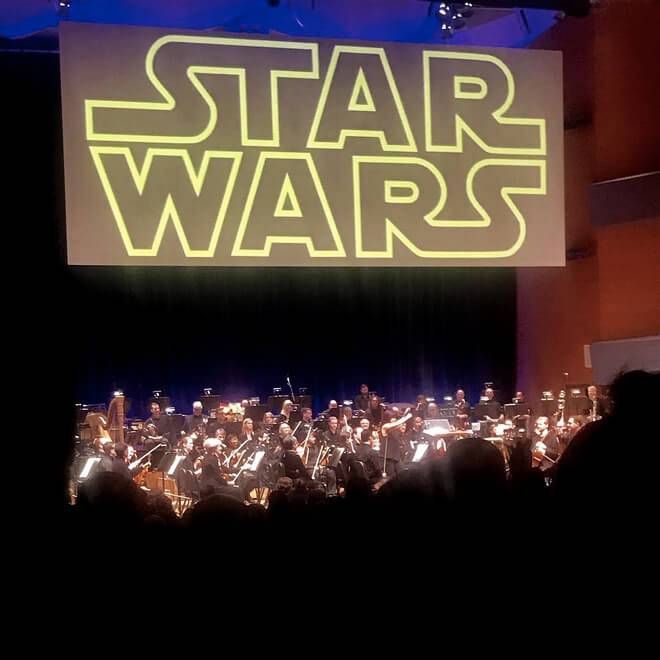 MNO: As an ambassador of the arts, what did you enjoy?
KH: This concert reminded me of going to midnight showings of big movies, like the newer Star Wars movies where the audience actually reacts to things happening in the movie, or in this case, on stage. Everyone applauded when the Death Star blew up, for example. There was a great energy in both the audience and the orchestra, from the moment Conductor Sarah Hicks walked out on stage with a lightsaber to the ending credits. I've played the "Star Wars Overture" before, and I know the score is a daunting test of endurance to play, so I was amazed at how much energy the orchestra had even at the end.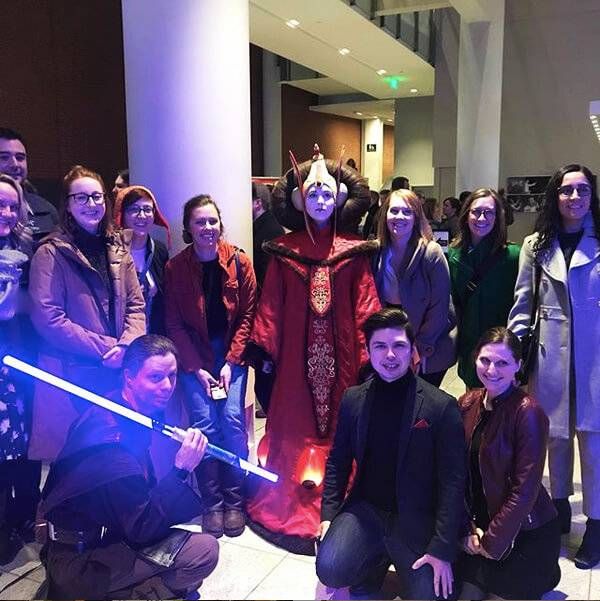 MNO: What did you learn during Theoroi's post-show conversation with Sarah Hicks, Principal Conductor, Live at Orchestra Hall?
KH: I think it was great for the members of Theoroi who don't work in this field to get a chance to talk with the conductor. It's such a mysterious occupation if you didn't grow up in the classical music world, so getting to talk with her up close was really cool. I was amazed to learn that they didn't use a click-track for the performance to stay on cue with the score. Sarah said this allowed the orchestra to "breathe" a bit in their performance by expanding sections that can have a little more flexibility, for example. That takes an incredible amount of focus.
MNO: How do you see the arts evolving to reach new and younger audiences, and was this concert an example?
KH: There are many ways to reach new and younger audiences. I think a concert like this is a step. There are many facets to consider in trying to reach outside of your usual audience: cost, programming, location of the venue, transportation options, the list is endless. One important factor we've been talking about a lot in the classical music world is how to reach audiences of color, as there are several cultural factors to consider beyond just programming more composers of color. It's a continuing conversation that will need to be had for decades to come.
MNO: Why is it important for new and younger audiences to engage in the arts?
KH: Art is a method of expression. Having a connection with the arts helps you reach certain parts of your soul, such as empathy and communication. Having people come together from their busy lives and sit in the same room, experiencing the same art and taking a pause, is a powerful thing. Experiencing other types of art can also enhance your worldview. Attending arts events outside of my little classical music bubble is so inspiring and educational for me, and I would assume it is the same for the others in Theoroi.
Learn about this year's ambassadors and catch them at one of their upcoming arts events.