Did Minnesota's Speed Kings Rule Formula One?
Excessive speed warning: Hold on tight.
Minnesota is NOT the motorsport capital of the world.
There, I said it. Sorry. But that doesn't mean we can't lay claim to some pretty extraordinary pioneers of auto racing. Read on.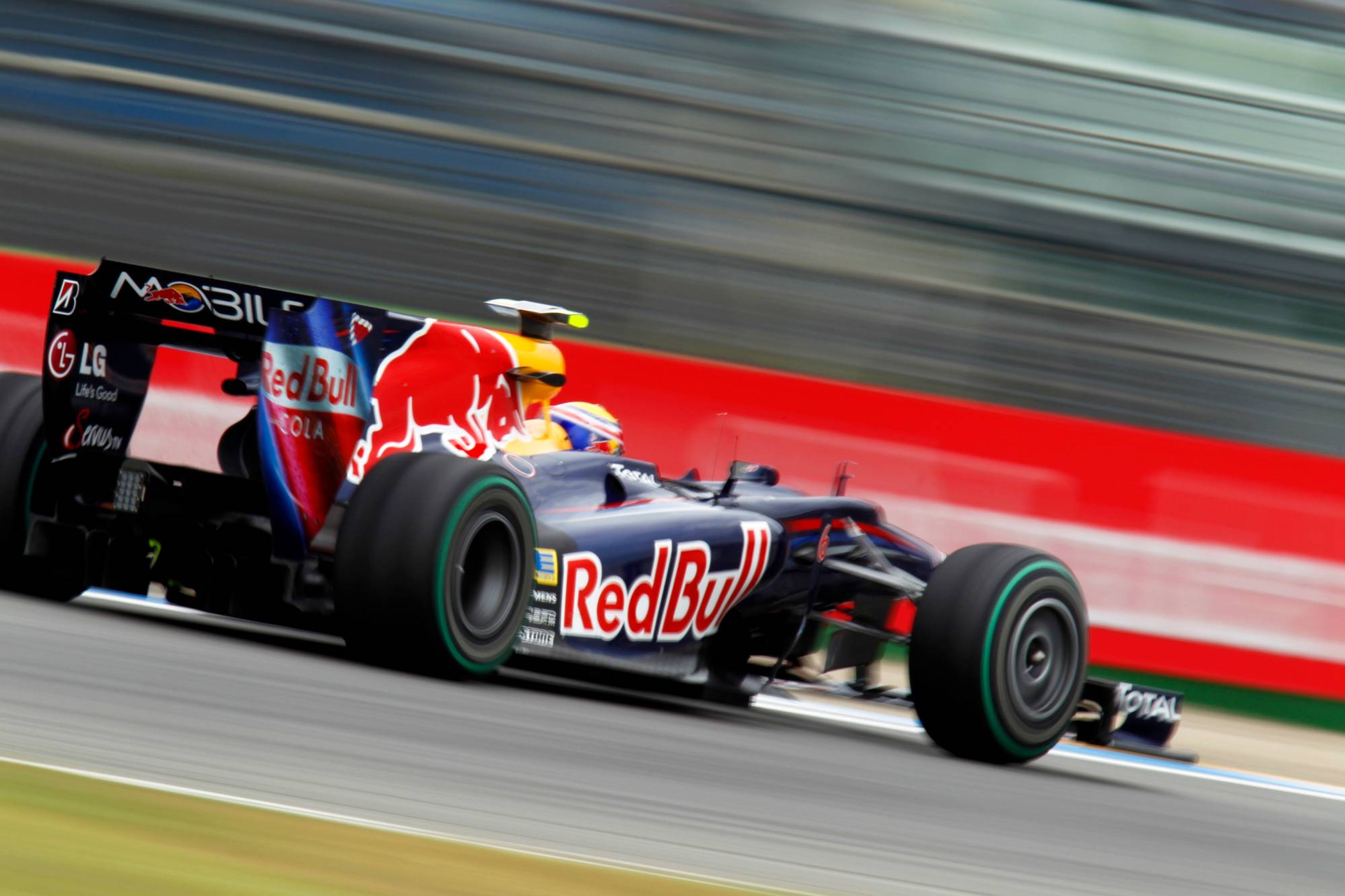 I stumbled upon Formula One racing on TV in 2020. It was one of the few sports going over that strange summer, and I supposed that individual drivers in cars, covered in protective equipment from head to toe was about as COVID-safe a sport as you could do. I started watching, and my interest in and knowledge of the complicated sport grew dramatically. By late summer, my son and I were hooked. So how did motorsport come out of nowhere to captivate this risk-averse Minnesotan?

I grew up blocks from the Minnesota State Fairgrounds and vividly remember the constant roar of engines during the summer races, though I never saw them in person. I also watched some Indycar racing on TV as a kid, and I remember finding the unearthly shapes of open-wheel race cars fascinating. So I guess, despite decades of dormant interest in auto racing, it shouldn't surprise me that Formula One grabbed ahold of me so quickly in 2020.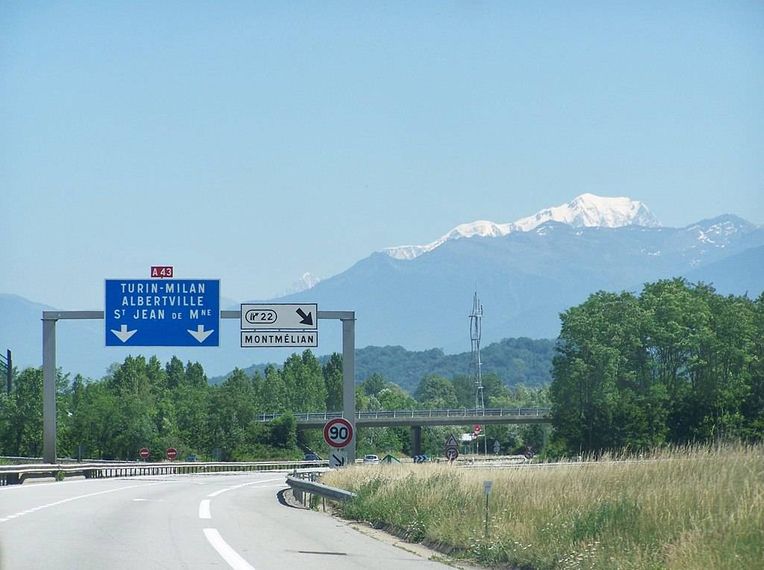 In 2019, our family traveled around western Europe by car. Let me tell you, there's danger and excitement on those narrow, winding roads and high-speed motorways. As my wife will attest, those countless white-knuckle moments have, in fact, made me a more aggressive driver ever since. So perhaps the special appeal of Formula One is ridiculous speed combined with tricky turns that in some way reflect my European driving experience. We can't wait to go back to Europe, and F1 is my way to relive that experience.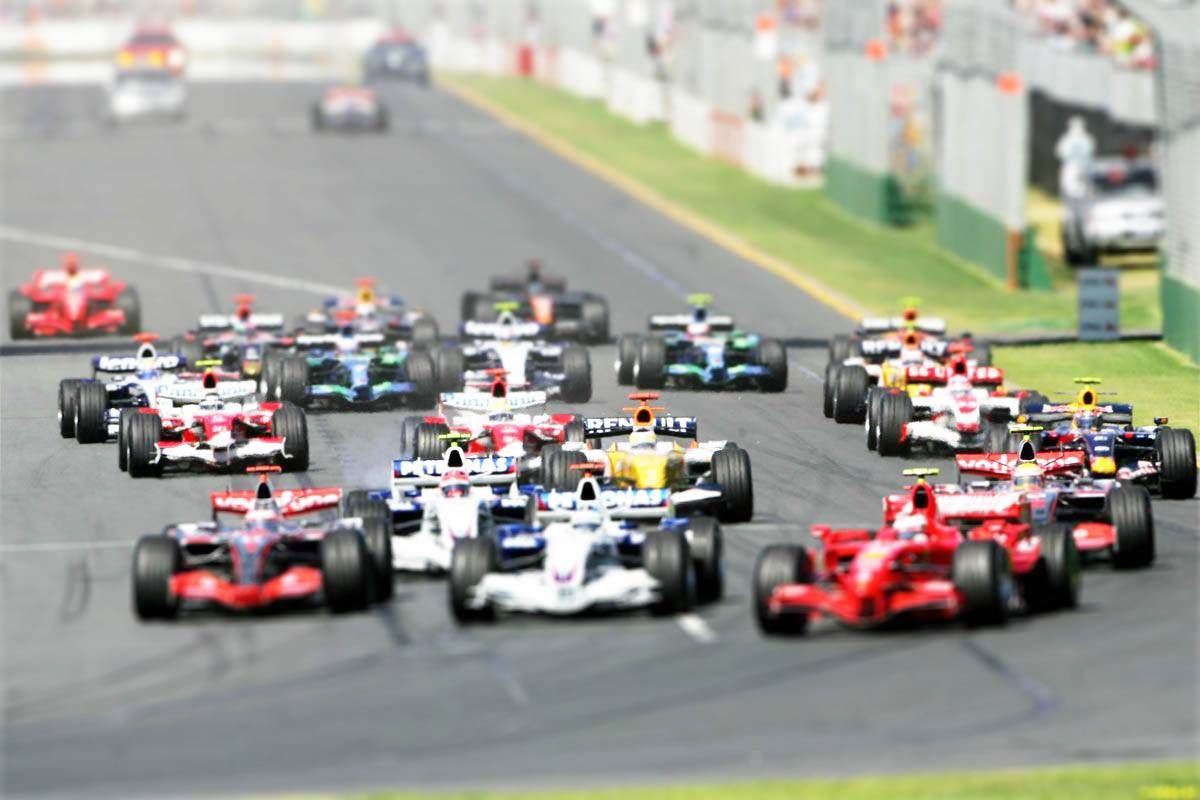 Culturally, Formula One is REALLY European: gentlemanly, refined, cerebral, incredibly high-tech, and yet absolutely thrilling to watch. The "Formula" in F1 alludes to the innumerable complex rules and technical regulations involved in the sport, which are tweaked annually lest anyone finally understand them all. It's as if someone took all the stereotyped personalities of Western Europe - French peculiarity, Italian flamboyance, Dutch practicality, Belgian impracticality, Spanish bravado, German precision and British sportsmanship - and squeezed them into one ludicrous sport. It's brilliant.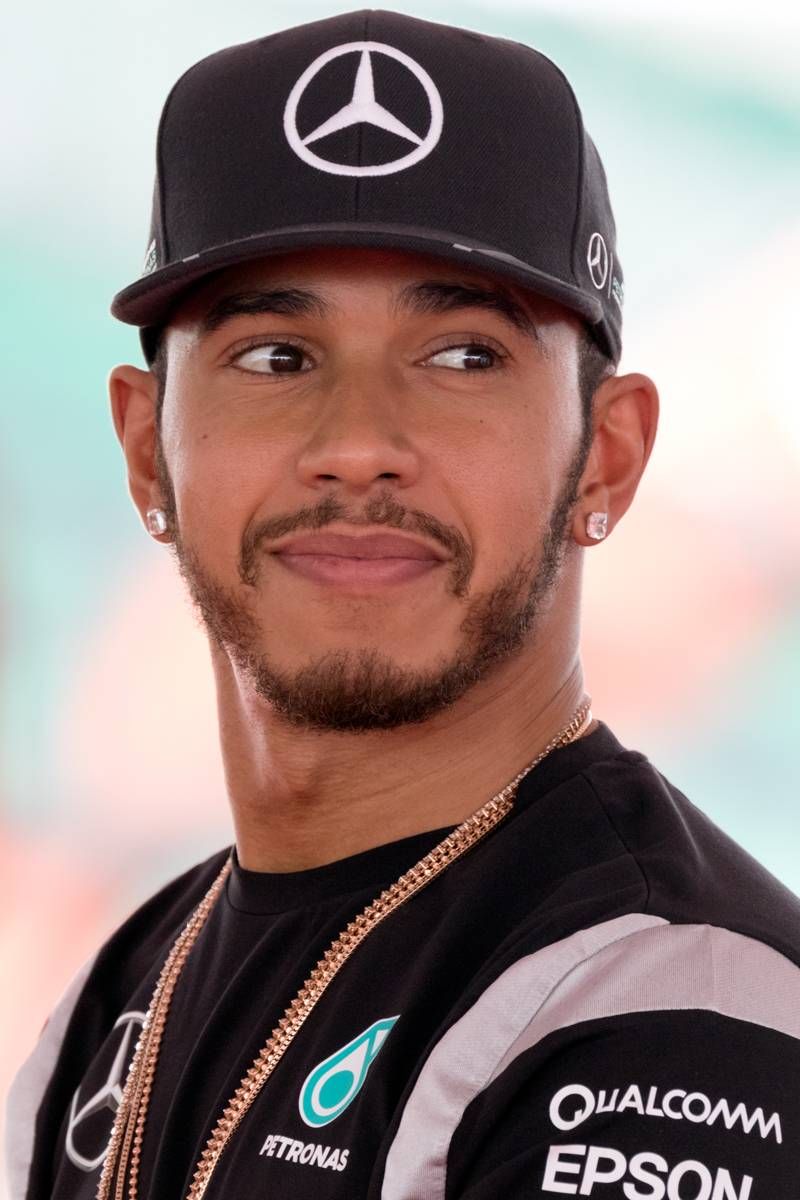 It also didn't hurt that 2020 was a truly historic year for the sport: British driver Lewis Hamilton - the first and only Black F1 driver - shattered multiple records, including most career wins and most championships by a driver. Mexican driver Sergio Perez vaulted into a driving seat with Ferrari, the winningest team of all time. This most European of sports is looking a little less homogenous as a result, and I think that's a great thing. Oh, and Hamilton later contracted COVID-19, so forget what I said earlier.
This new love of Formula One led me to wonder, "What role, if any, has Minnesota played in this highest tier of racing?" Which brings us back to the opening sentence. Virtually any other state would have better odds of claiming F1 heritage, especially Indiana and southern states with year-round car racing traditions. And so, I eagerly rubbed my hands together and began exhaustive research. The result? Please keep your arms inside the car until the video has come to a complete stop. Buckle up!
Impressive, no? Take pride in our North Star State's connections to world motorsport. But...
As you'd expect if you've watched any of these videos, the Minnesota ties are perilously thin. The Duesenbergs technically founded their company in Saint Paul, but as far as I can tell, much of their development work happened in their primary base in Iowa before they officially relocated to New Jersey in 1916 and later to Indianapolis. Their shop was at 2654 University Avenue, which is now a Snap Fitness across from KSTP and close to the Minneapolis border - but I can't find a single photo of it, and it seems they borrowed or rented the space from a friend for those few short years. They seemed to have practically breezed through our capital city on their meteoric rise. The Duesenberg story, short but extraordinary, has an asterisk next to its Minnesota roots. But it still counts, right?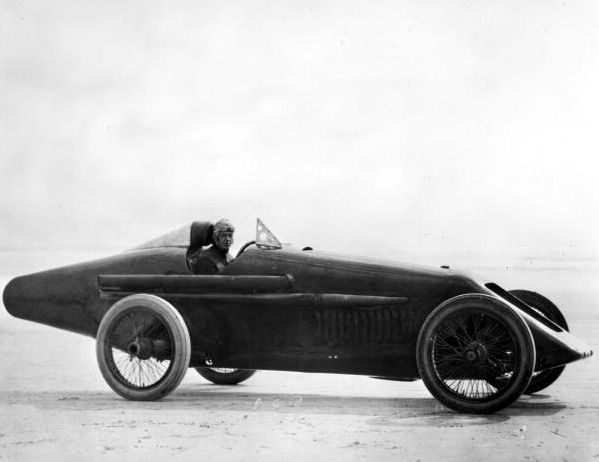 The drivers, too, slip through our jealous little fingers. Milton, Ellingboe, O'Donnell, Gregg, Tingelstad: None are exactly household names, even in Minnesota, and all made their professional lives away from their home state. Bob Gregg was actually adopted as a baby and grew up in Texas. Not one of these kings of speed are even buried within our borders.
But there's so much more to this story, regardless of any Minnesota links. So don't stop reading now!
A Duesenberg Deep Dive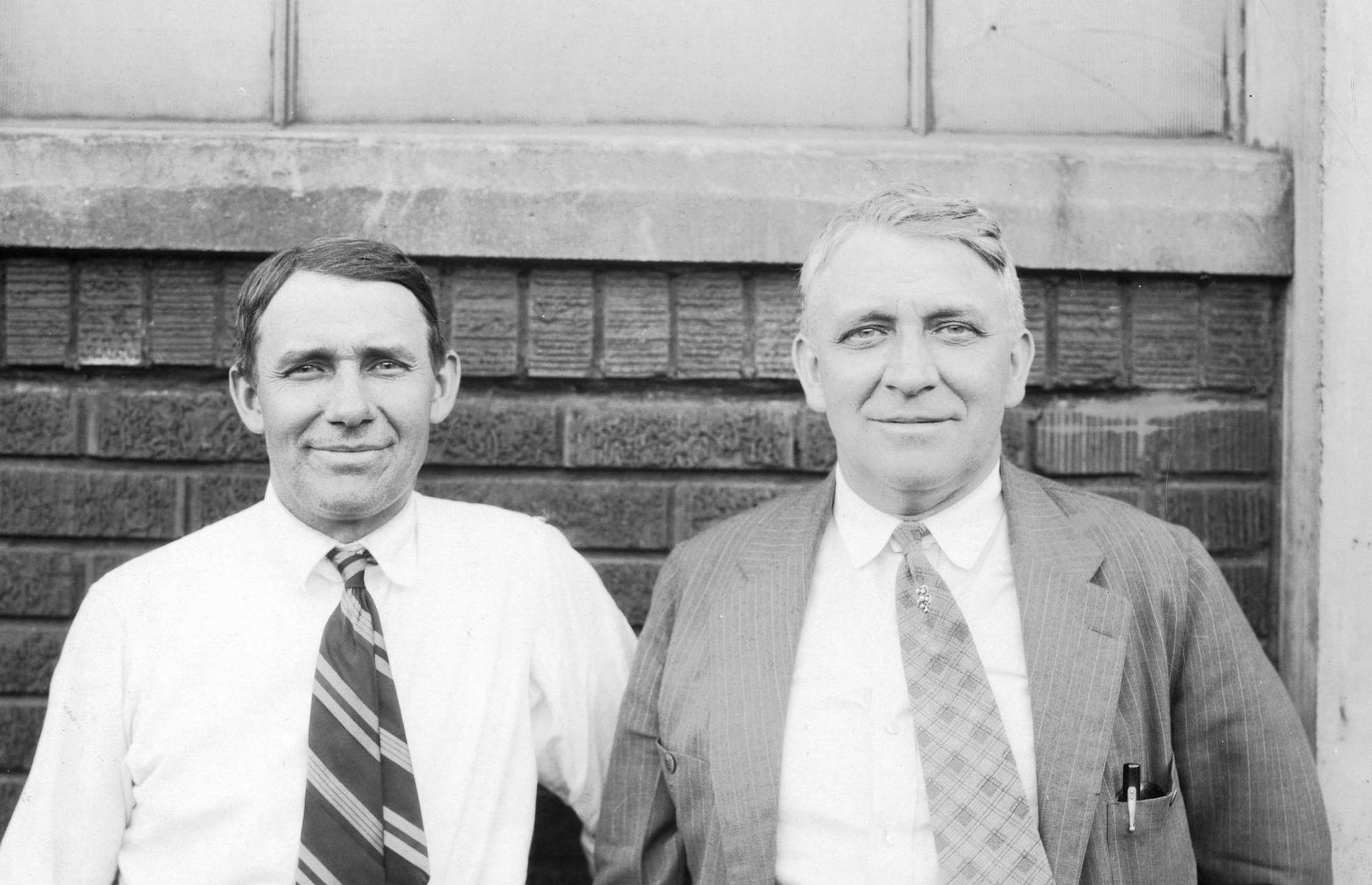 The Duesenberg story is properly amazing, even if its Minnesota ties are razor thin. Some of Duesenberg's first engines actually went in boats, and in 1914 their astonishing 600-horsepower engine propelled a boat to a world-record 69 miles per hour. They went on to make airplane, tractor and marine engines for the US military. By the 1920s, Duesenberg also began to focus more on the highest-quality luxury cars, producing what are generally regarded as the best cars ever made. Let's namedrop just a few noteworthy Duesenberg owners, shall we? The Duke of Windsor. Clark Gable. Greta Garbo. Al Capone. The list goes on. And on and on.
We Need More Power, Captain!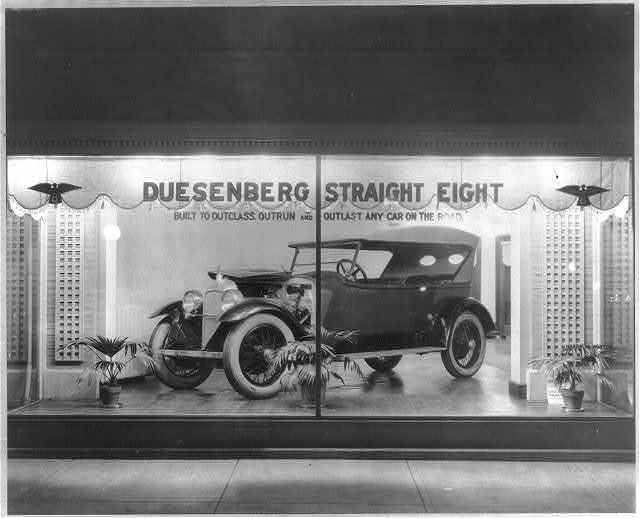 Duesenberg's mastery of powerful engines is undeniable. In 1928, Duesenberg produced the most powerful production car ever made, the Model J with its legendary Straight Eight engine. In 1932, they produced the most powerful production car ever made, the Model SJ (Supercharged Model J). Three years later, they did it again with the model SSJ (Short-wheelbase SJ). Only two were made: one for Gary Cooper and the other for Clark Gable. Of the most powerful production cars ever made to the present moment, Duesenberg made three of them - in a row.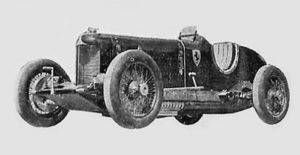 Despite their success with luxury cars, the racing bug never stopped biting the Duesenbergs, and they continued building race cars until Fred's sudden death in 1932. In hindsight, perhaps a most fitting tribute (and most direct connection to Formula One) is that, in 1933, Enzo Ferrari himself bought a Duesenberg race car and entered it in the Italian Grand Prix. The next year, the car set the class record at Brooklands of 138.15 mph, which stood until the track was abandoned during World War II.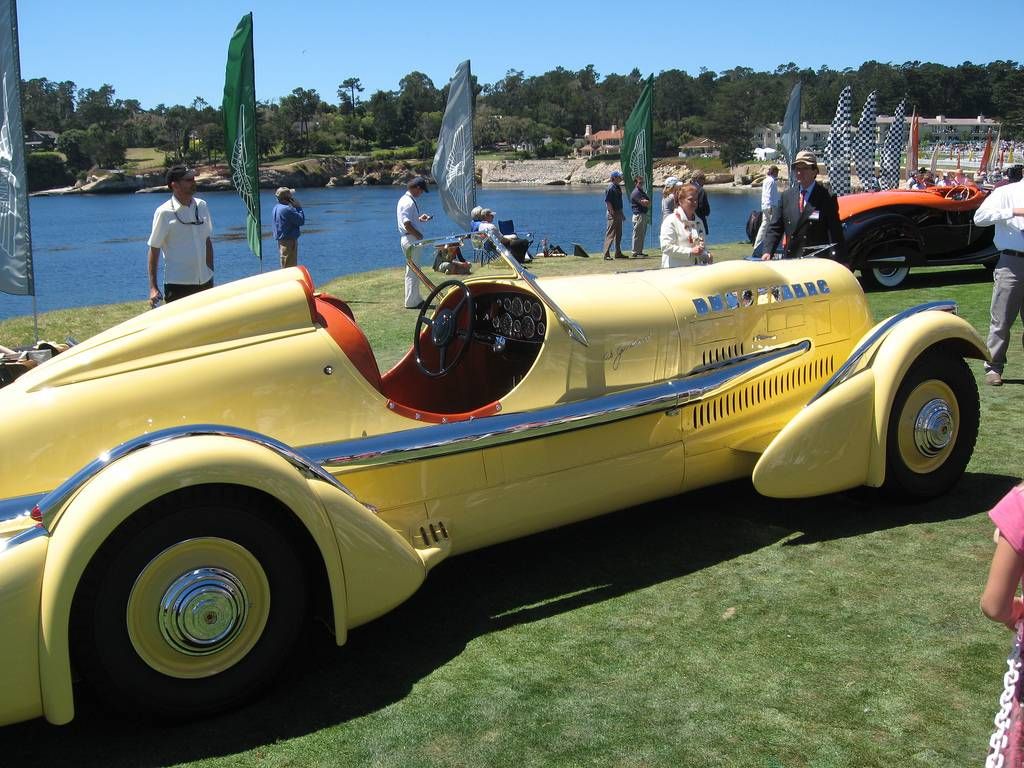 In 1936, race car driver Ab Jenkins set new speed records in a heavily-modified Duesenberg nicknamed the Mormon Meteor, so named because it happened at the Bonneville Salt Flats in Utah. August Duesenberg fitted an aircraft engine into it. Jenkins set a one-hour average record of 152.145 mph. A grueling 24-hour race covering more than 3,000 miles of baking hot desert with stops for tires and fuel every 400 miles - ended with a new record of 135.57 mph. The 24-hour record stood until 1961.
The Elusive Duesenberg Customer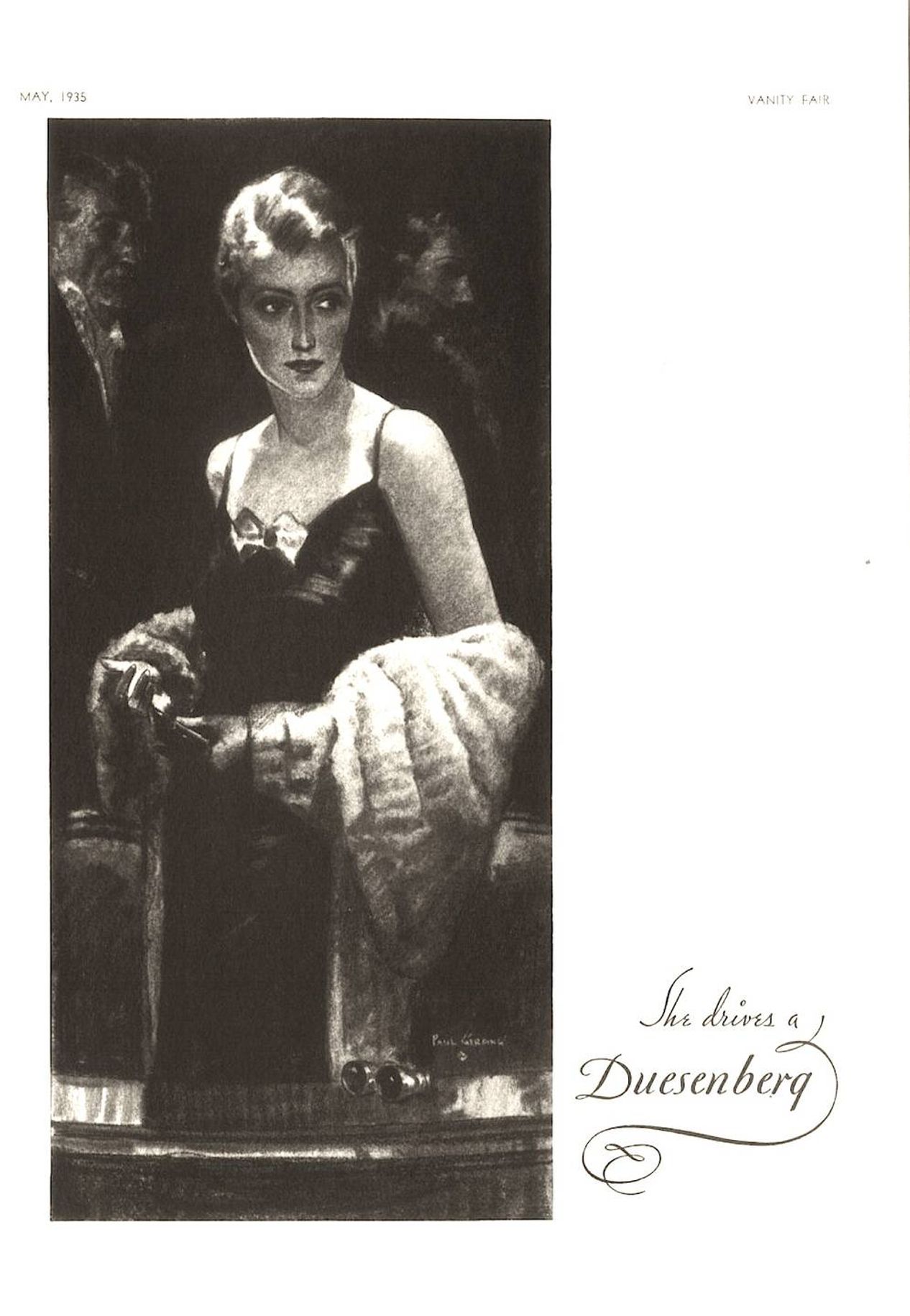 Wealthy Wall Street was Duesenberg's target audience for their luxury cars. However, their Model J came out just the year before the 1929 stock market crash that triggered the Great Depression. As the New York financial scene worsened, more and more of Duesenberg's wealthy customers were West Coast celebrities. The most expensive Duesenberg ever built was the 1934 Walker Coupe with custom aerodynamic bodywork, at a then-astronomical price of $25,000. That's $485,000 in today's money, an absurdity by nearly any standard but unimaginable during the Great Depression. Amazingly, that wasn't all that much more than a "regular" Duesenberg: Most of them tipped the $20K mark when finished.
Right Place, Wrong Time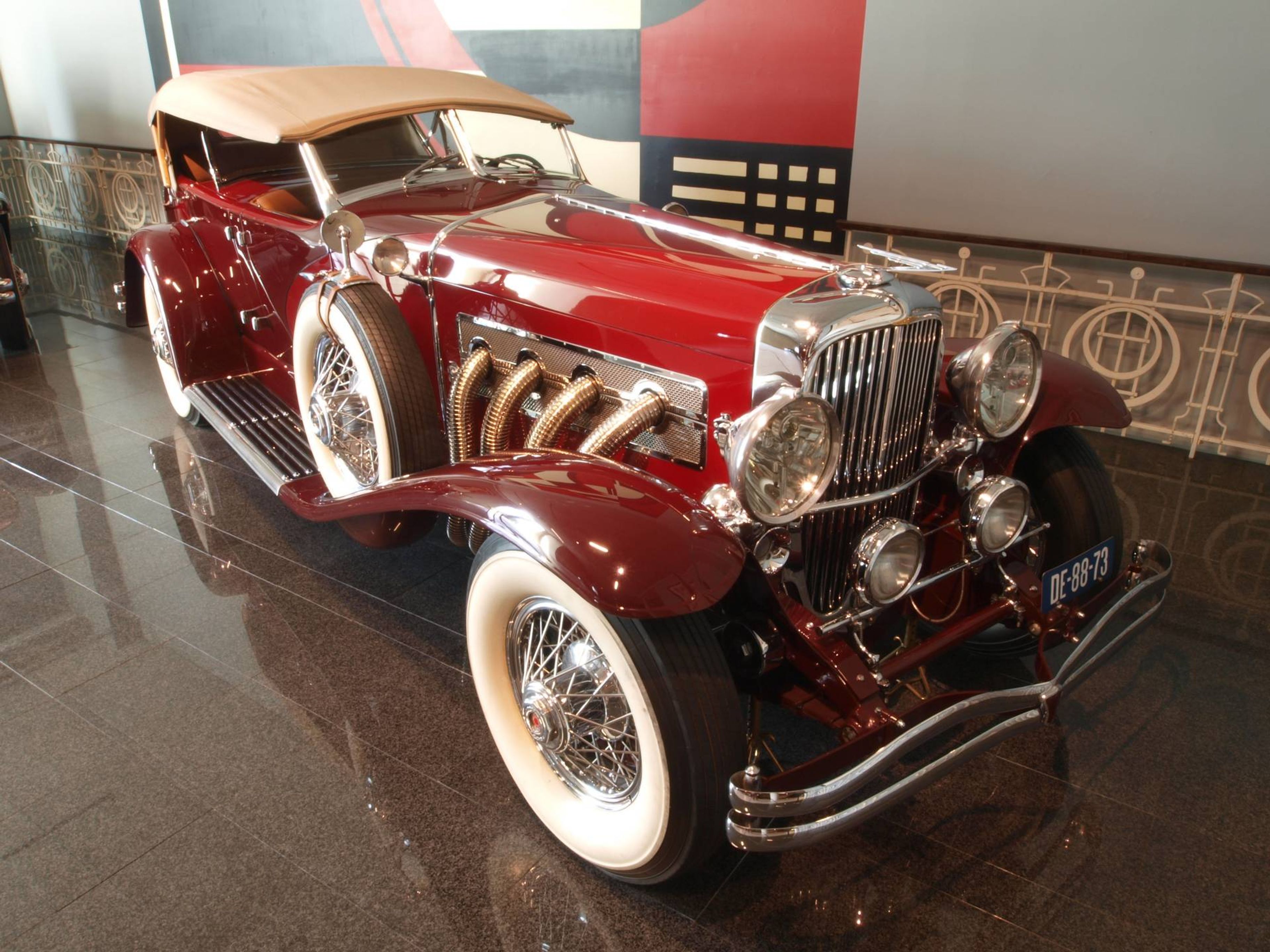 The truth is, Duesenberg made cars very few could afford, at the worst possible time. Indeed, it's quite remarkable how long Duesenberg lasted amid global economic woes. The prolonged economic crisis eventually killed demand for such over-the-top luxury and engineering. After producing just over 1,000 cars, production ceased in 1936, and the company folded in 1937.
The short lifespan of the Duesenberg Motor Company and its successor brands meant that relatively few cars remain today. Indeed, their exceptional quality paired with their rarity means that Duesenbergs remain among the most expensive cars, rarely for sale and then only selling for millions. In 2018, one of the two SSJs (Gary Cooper's, if you're curious) fetched $22 million at auction, making it the most expensive American car ever sold. It would seem the Duesenberg story is not yet finished. But now it's time to talk drivers.
Rickenbacker: From Racing Driver to Flying Ace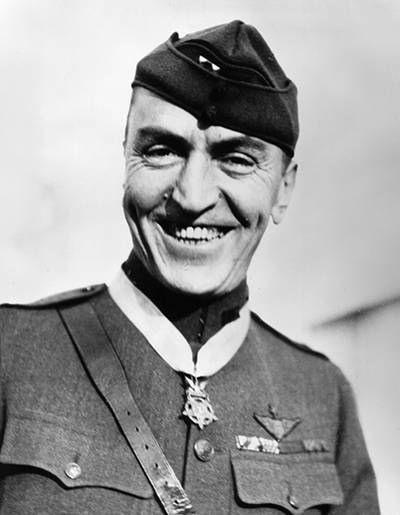 The larger-than-life Eddie Rickenbacker has few known direct ties to our fair state, other than some racing and that curious detail about him living in Saint Louis Park. But his life story is truly fascinating. When the Great War began, Rickenbacker shifted to flying planes and went on to become America's top flying ace, shooting down more than two dozen enemy fighter planes in just six months in 1918. He received the Congressional Medal of Honor and was welcomed home as a war hero. After the war, he returned to auto racing as a referee, and briefly manufactured cars as Rickenbacker Motor Company. In 1927, Rickenbacker bought the Indianapolis Motor Speedway, operating and improving the track until its wartime closure in 1941.
While Rickenbacker didn't fight in World War II, as a civilian he supported Britain on the ground, inspecting troops, and leveraging his connections and popularity to garner support back home. Rickenbacker also was adrift at sea in the Pacific for 24 days with 9 other men. It's an extraordinary story in its own right. He also masterminded and carried out an espionage/diplomacy mission to the Soviet Union in 1943, gathering important intel on the Soviet military, but accidentally revealing America's B-29 program in the process.
Rickenbacker's love of flying never faded, and he worked for Fokker Aircraft Corporation of America, American Airways and others, before finally serving as President and CEO of Eastern Airlines for decades. Learn more about honorary Minnesotan Eddie Rickenbacker in this clip from PBS' American Experience:
The King of Cool was also a King of Speed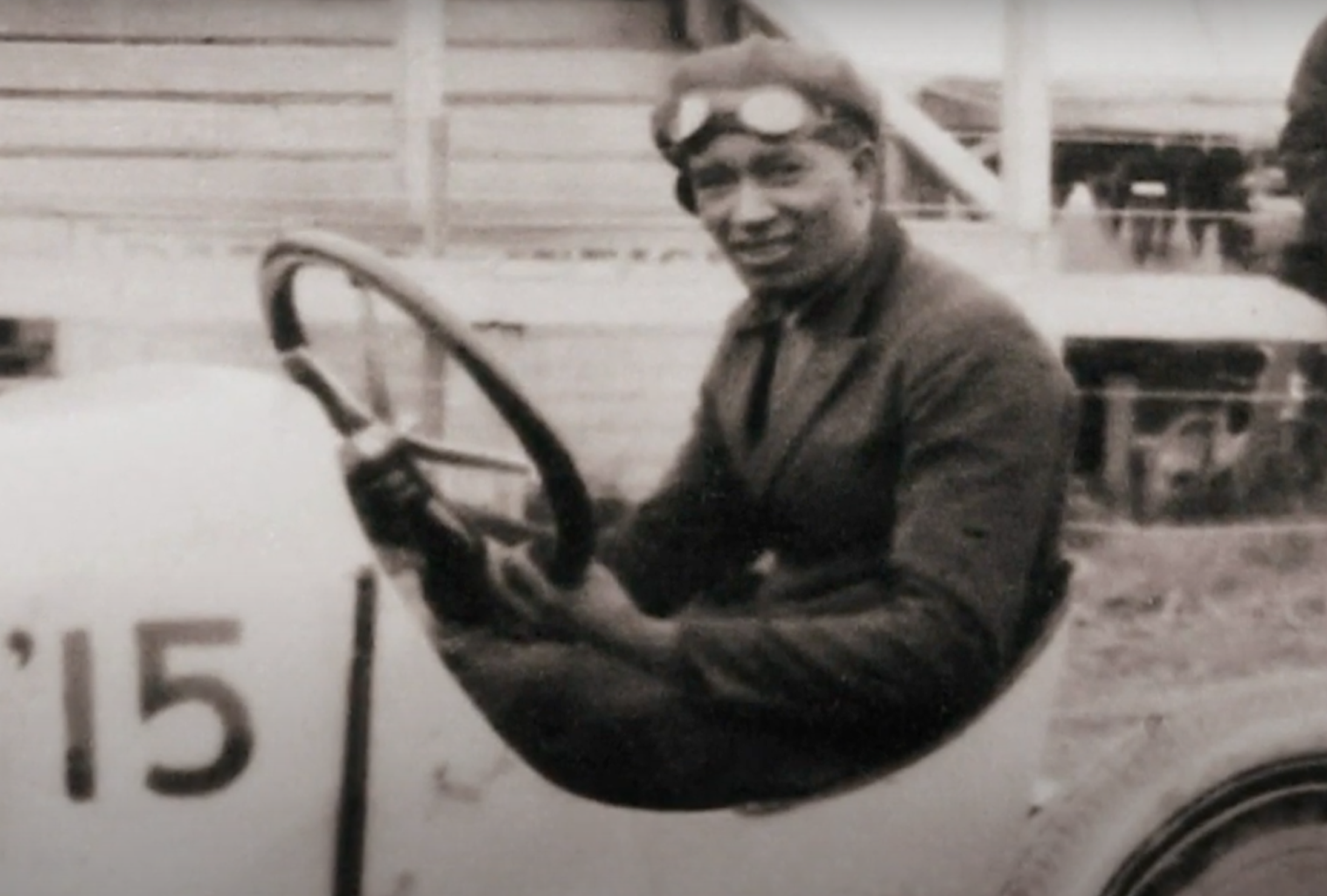 A favorite Minnesota character of mine is insatiable inventor Fredrick McKinley Jones. An African American man based in Hallock, Minn., Jones invented scores of things, most notably the refrigeration truck, brought to market through his company, now called Thermo King. Portable refrigeration has utterly transformed our world, and we have Jones to thank. But he also invented a device to sync audio with film as talkies were being made, portable x-ray machines to help doctors treat rural patients, and countless engines, generators, compressors and other mechanical systems. Unfortunately for Jones, he was better at inventing things than at patenting them, watching in frustration as others got rich off his early ideas. But he caught on and was awarded 61 patents in his lifetime. Oh, and he also fought in World War I. As almost a footnote to his extraordinary life story, Jones was also an avid racer in his nearly unbeatable #15 race car that supposedly bested an airplane in a race. Learn more about the extraordinary Minnesota legend Fred Jones in this TPTOriginals short:
Sig Haugdahl and the birth of NASCAR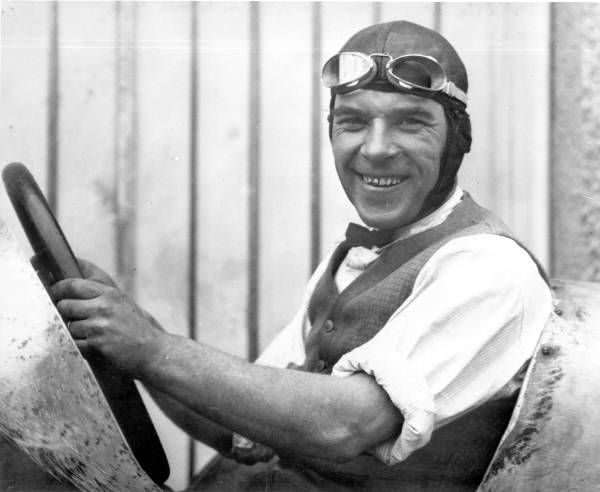 No Minnesota racing story would be complete without mentioning Sig Haugdahl. This Norway-born speed king moved to Albert Lea in 1910 and was racing motorcycles on ice two years later. Ice racing became his specialty for a few years, before switching to dirt-track car racing in 1918. He was ICMA champion six years straight from 1927 to 1932. Haugdahl purpose-built a massive car called the Wisconsin Special to try to beat fellow Minnesotan Tommy Milton's 1920 land speed record in the Duesenberg. He supposedly did in 1922 with an unheard-of 180 miles per hour, but he never got the official world-record distinction because the run was not timed by the AAA and could not be verified. In 1936, Haughdahl organized and promoted the first-ever stock car race at Daytona Beach, and designed the course. The races were a financial disappointment and Haugdahl walked away after a few years. His partner, Big Bill France, used the knowledge he and Sig had gained inventing stock car racing to found NASCAR after World War II.
But wait, there's more!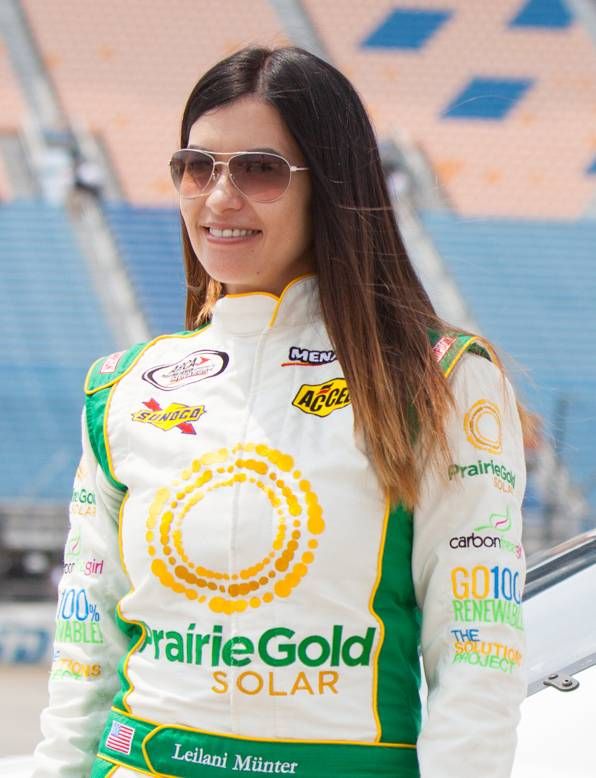 This is not, of course, an exhaustive story on Minnesota racing. Well over a hundred professional race car drivers have come from Minnesota or called it home, and that totally ignores hobbyists and weekend amateurs. These scant F1 connections are just the tip of the iceberg, and frankly a distraction from the depth of our racing pedigree: We've got NASCAR, drag racing, snowmobile racing, GT racing, 24 Hours at Le Mans racing, ATV racing, CART racing, you name it. We've even got a Speed Queen: Sports Illustrated magazine named Rochester-born Leilani Münter one of the top 10 female race car drivers in the world.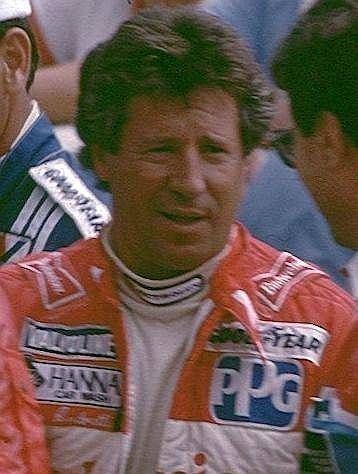 We've even got world-class racing circuits. Brainerd International Raceway is one of the fastest tracks in the world, with multiple world records set there, including a mind-blowing 337.58 mph quarter-mile by Tony Schumacher in 2005. It was even managed by auto racing megastar Mario Andretti for a few years after the track was bought by veteran Minnesota racer Jerry Hansen.
Manufacturing continues, too: 3D-printing pioneer Stratasys of Eden Prairie was recently tapped to produce parts for McLaren's Formula One team.
See? world motorsport just wouldn't be the same without us.
We've only scratched the surface of Minnesota's high-speed past, much less its present or future.
What's your Minnesota racing story?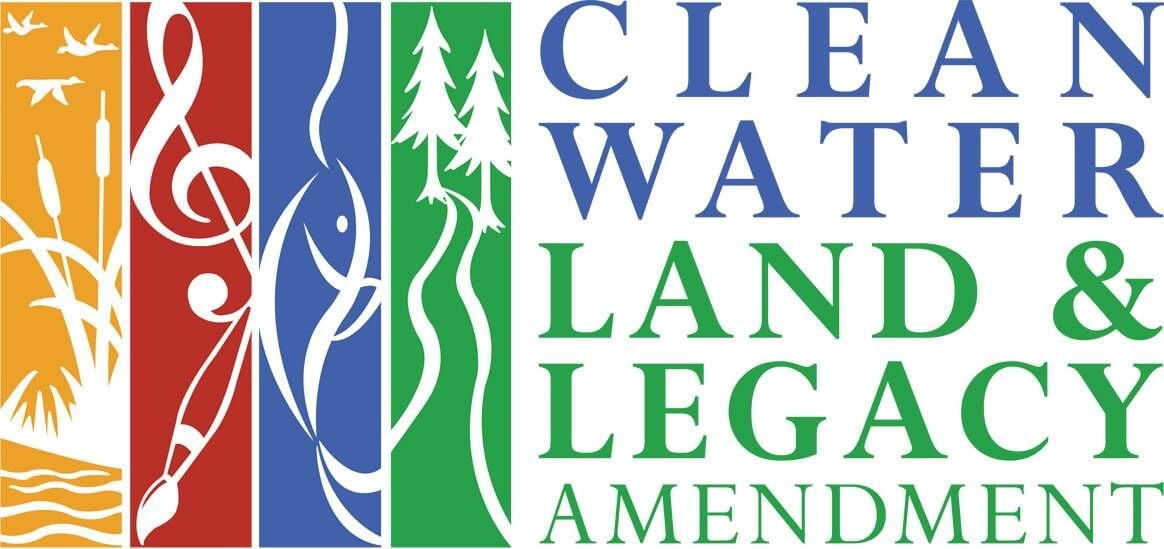 This story is made possible by the Arts and Cultural Heritage Fund and the citizens of Minnesota.
Twin Cities Producer Kevin Dragseth has a keen interest in uncovering stories that are "tangentially Minnesota" in nature. In a recent historical adventure, he wondered: Can Minnesota lay claim to both King Kong and Super Mario? 
On that note, Minnesota did play a certain outsized role in the ever-so-uncomfortable-by-today's-standards Indianist Movement, in which artists of all stripes appropriated Native American culture. Discover more about "Minnesota's own grand racist opera."
If you like cars, perhaps you've wondered, "Why is a whale-shaped car parked in South St. Paul?" Hint: The whale was once a big music fan. Not sure what any of that even means? This episode of 30-Second Minnesota will explain all the details.