Ain't No Mountain High Enough in This Land of Lakes
A non-Minnesotan searches for hills high enough to hike.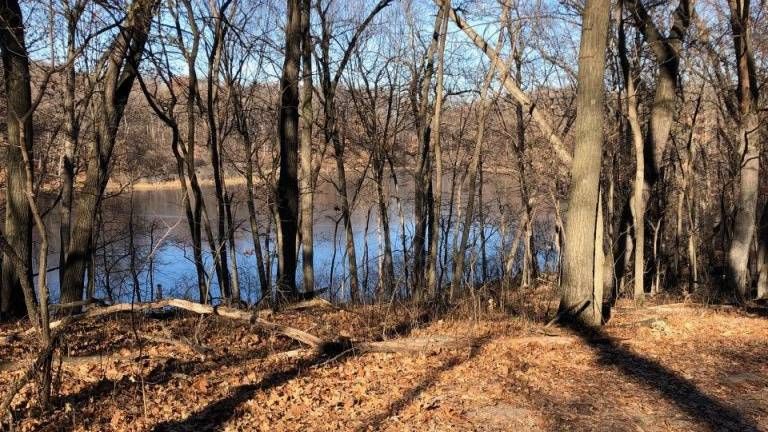 I am a reluctant Minnesotan. I moved here on a whim six years ago, never intending to stay as long as I have - and I will take every opportunity I get to remind you that I'm not from the Land of All These Lakes.
Part of my reluctance to identify with Minnesota is my inability to connect with the outdoor spaces around me. The Minnesota landscape has always fallen a little....flat for me (pun, unfortunately, intended). I grew up in Snoqualmie, a town in the foothills of the Cascade Mountains in Washington State. Over the summer, I would climb mountains almost every weekend because, well, that's what there was to do. Whenever I'm back in Washington, my mom and I start the day off with a brisk three-mile hike at 7 am. This sounds crazy, I know. But I feel at home when I'm walking straight up a hill with my mom and her rambunctious dog sprinting ahead of us, surrounded by Douglas Firs and Western Hemlocks and Sitka Spruces.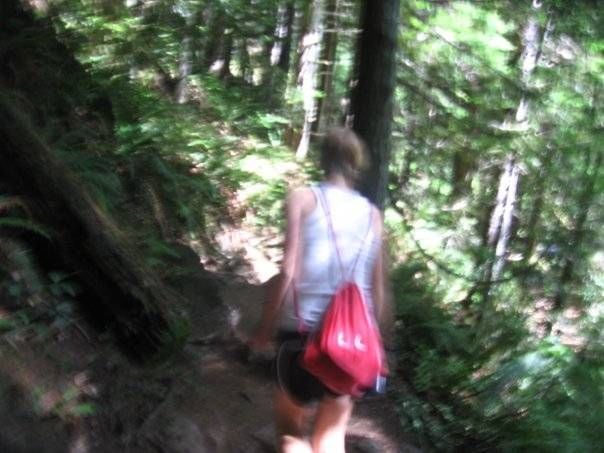 I usually tell people I'm from the Seattle area (Snoqualmie is technically the "Seattle area," but I mostly say this to sound cool and to hide the fact that I only ever went to Seattle as a kid to visit my grandparents). When I say this, people rush to compare the Twin Cities to Seattle – after all, they are similar in population size, their politics, and their residents' love of outdoor activities.
But when people try to make this comparison - as good and pure as their intentions are - I always balk. To me, there is no comparison between the perennially green mountains of Washington and the flat, flat, FLAT fields of Minnesota.
I've never understood Minnesotan's love of the outdoors. Look, I love walking on a paved path in a circle around a lake in negative 20 degrees as much as the next person, but I crave more depth to my outdoor experience. Or, at the very least, a little more elevation.
But as much as I like to joke about the Midwest, there is a part of me that has accidentally fallen in love with Minneapolis over the last 6 years. A part of me that wants to stop resisting this space. And a part of me that is getting sick of my internalized coastal elitism.
So I figured it was time to Stop Worrying (about how flat it is here) and Learn to Love the Bum....bling Hills of Prairie Country.
I asked a friend where a girl could get a real hike in. I specified: somewhere close enough to the Twin Cities metro that allowed me to make a quick trip, but far enough away that it feels like an escape. She suggested Murphy-Hanrehan Park Reserve in Savage.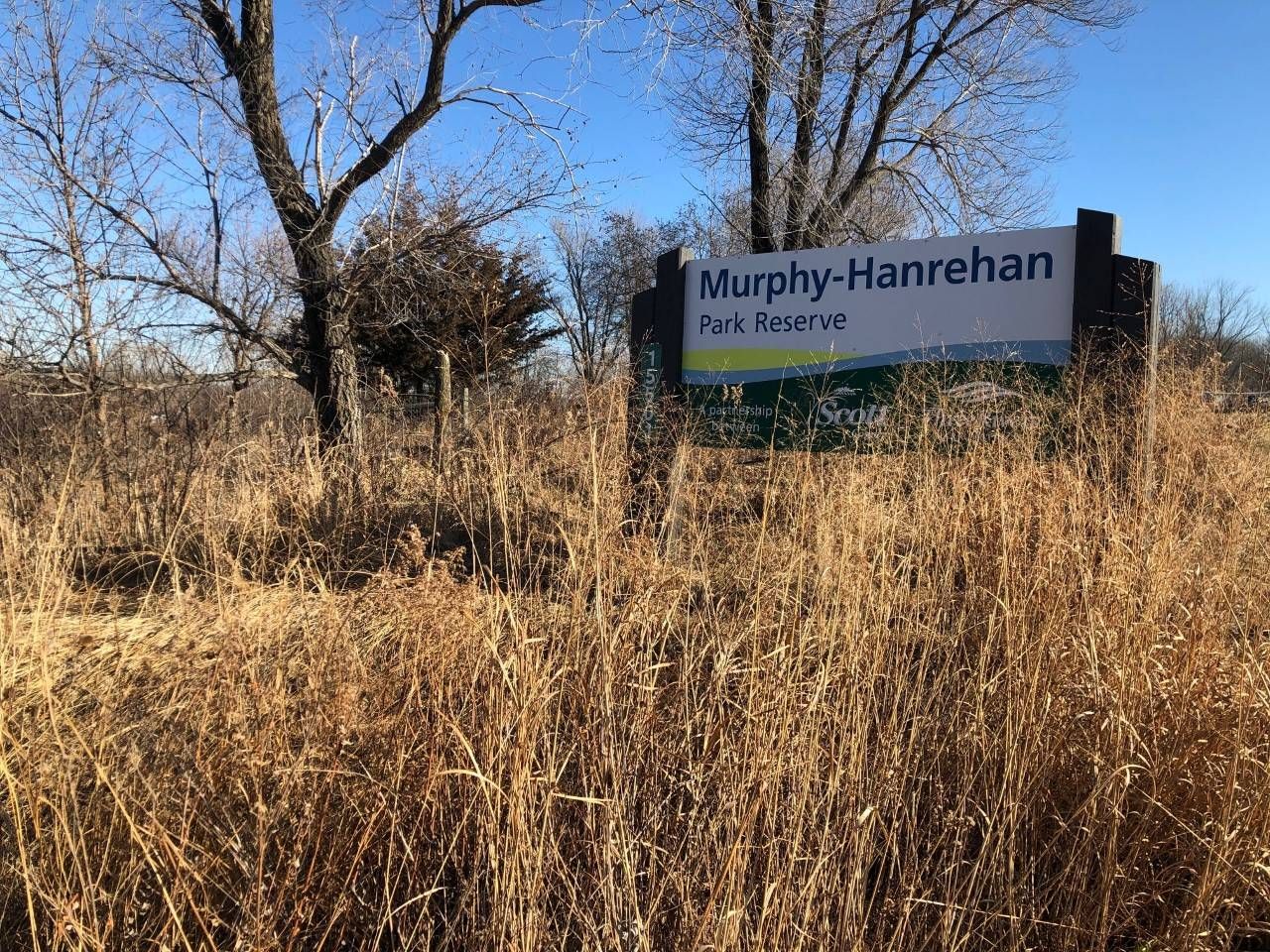 I was intrigued. Murphy-Hanrehan is part of the Three Rivers Park District, and their website describes the park as having "glacial ridges, hilly terrain, and an extensive, lush forest." On top of that, it's just an easy 27 minutes from my house in South Minneapolis. Murphy-Hanrehan seemed promising.
For my first visit (spoiler alert: there would be return visits), I went with two friends, both of whom are in my COVID bubble, on a chilly Saturday afternoon. I was skeptical when we got off exit 2 of 35W and drove through a sleepy neighborhood in Burnsville. "Seems pretty flat to me," I thought, like the true PNW snob I am.
The trail head was clearly marked and easy to find. Always a plus when you are traveling to a new space.
We got out of the car and approached the trail map. Shivering and pulling our hats down so that they were almost blocking our eyes, we tried to scout our path. Eventually, we gave up and decided to take the trail that went to the left. As good a choice as any.
Five minutes in, I was enamored.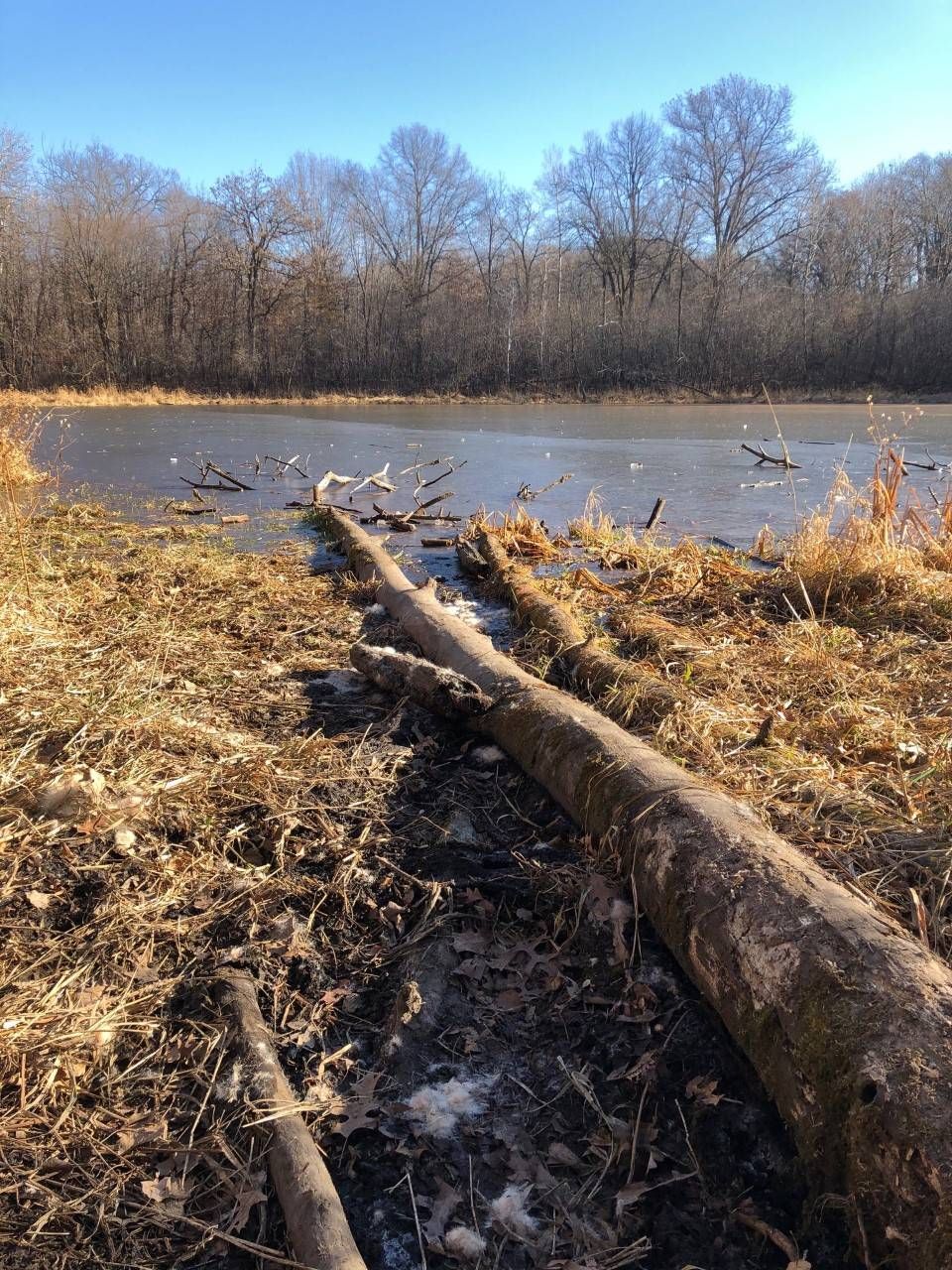 Despite being so close to the Twin Cities, Murphy-Hanrehan truly does feel like a place that's far from the reaches of the city. It's quiet, it's peaceful, and it's not too crowded by any measure. As my co-worker Luke Heikkila says, "You never want to tell anyone about your favorite sledding hill" for fear of it becoming over-run by crowds. So, if you're reading this, YOU should go check out Murphy Hanrehan, but don't tell too many of your friends. Okay?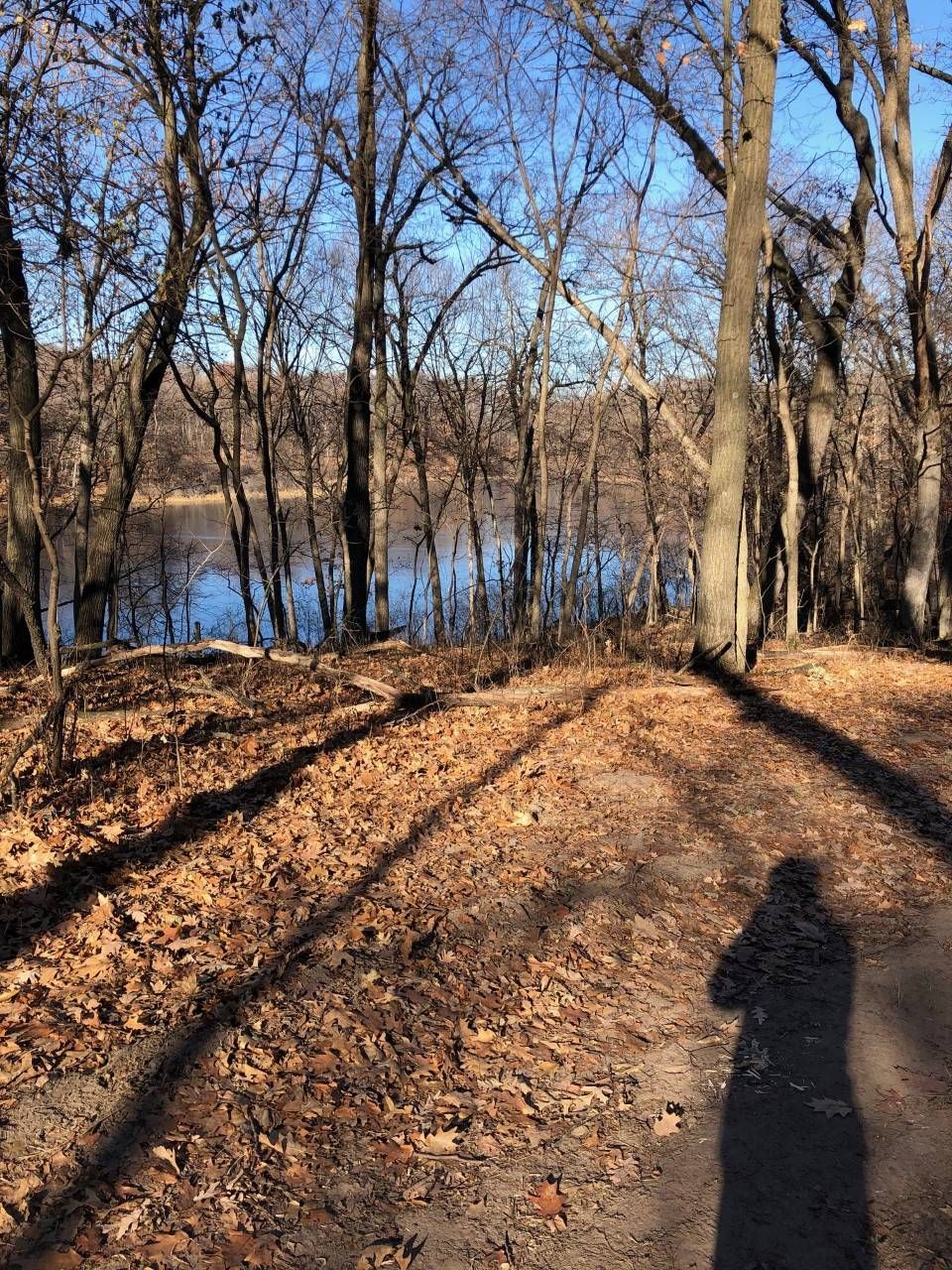 The diversity of the landscape is what stands out most to me. On any given trail, you'll pass a lake framed by a thin layer of ice, walk across a marsh full of fluffy cattails, catch some sun in a wide-open field, or get completely immersed in the forest. With over 10 miles of trails, I feel like I can let myself wonder without getting bored.
And most importantly (to me): There are REAL LIFE PRETTY BIG HILLS. Not mountains, of course, but there were hills that made my little calves quiver by the time I reached the top. There were even SIGNS that warned of "STEEP HILLS." I ran, unashamed, like a happy-go-lucky puppy up the hills. I was thrilled.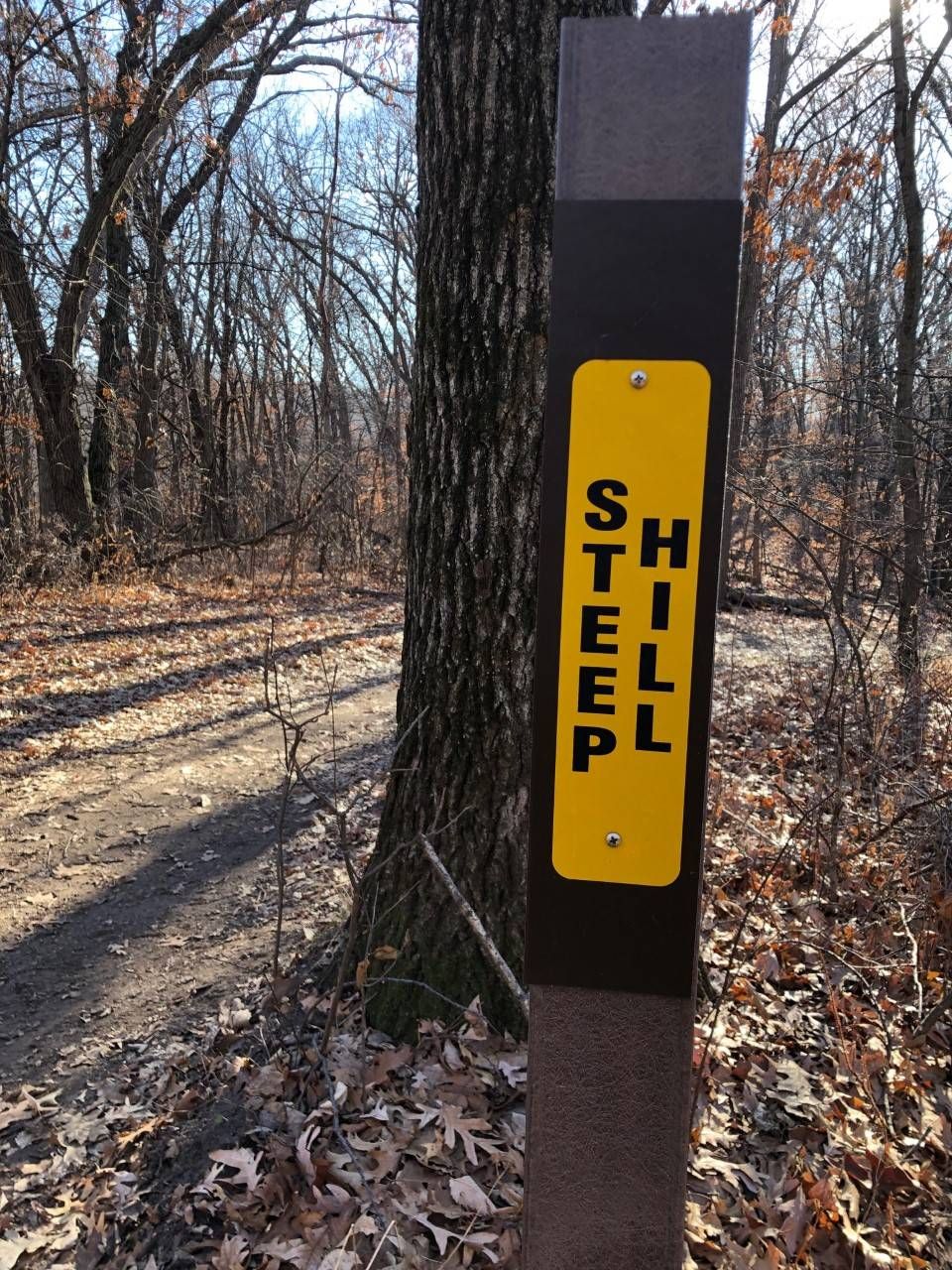 I've now gone to Murphy-Hanrehan once a week for the last three weeks. Each time, I've been able to take a different route and experience something new. And hot tip: since it's winter, but there isn't snow on the ground, you can currently access the summer hiking trails AND the winter cross-country skiing trails. There is plenty of space to roam. Who knows, maybe I'll even try cross country skiing there once it snows. At this point, I'm looking for any excuse to leave my house.
I've been thinking a lot about my relationship to the outdoors during the pandemic. I still haven't embraced being outdoors during a Minnesota winter; once the temperature drops below 30 degrees, I like to stay inside where the TV is, her endless expanse of programming lulling me into hibernation.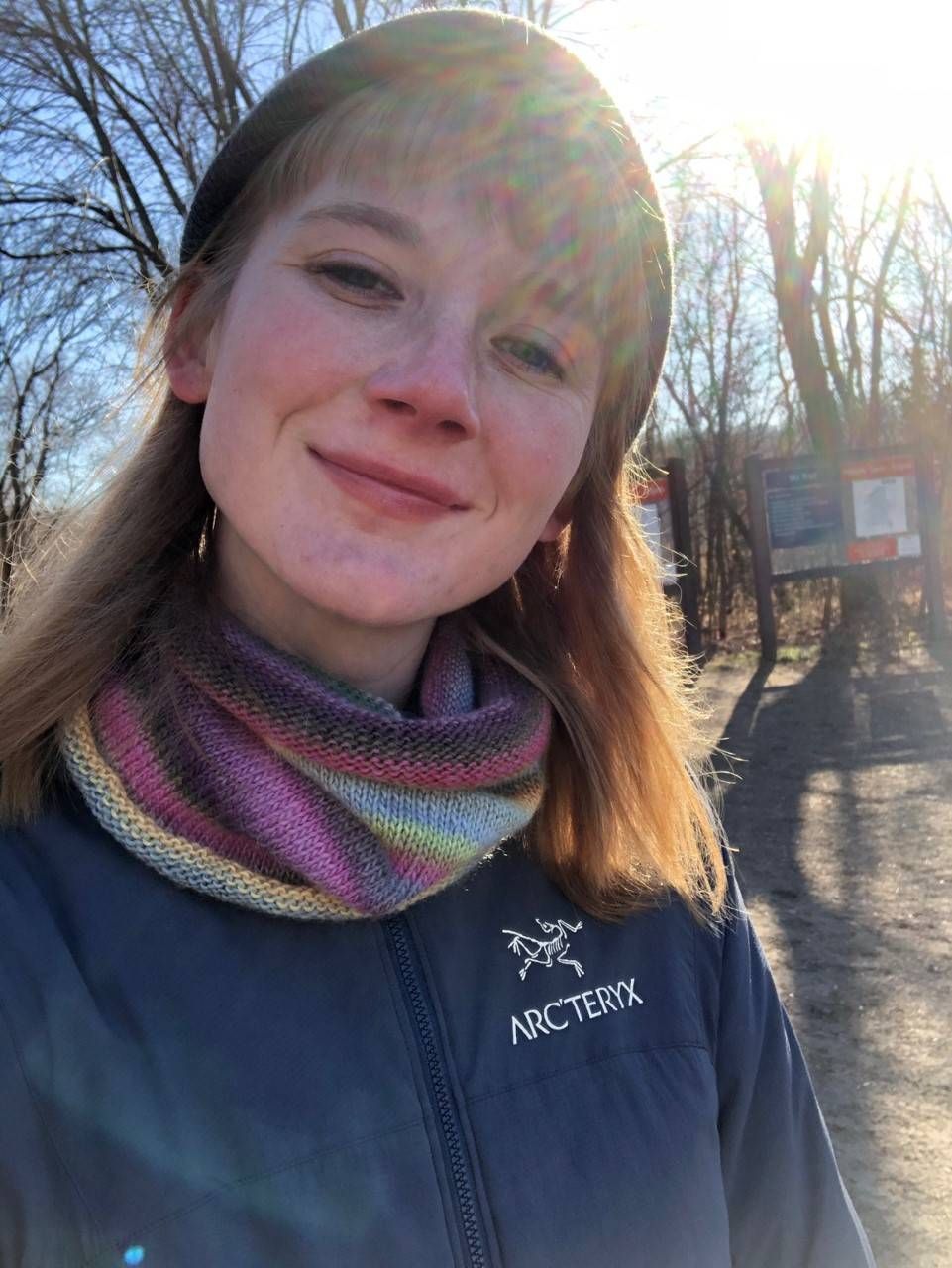 But now that I work from home and only get to see my friends over Zoom, being outside has become a lot more important to me. It's not only an escape, it's restorative. It's energizing, as much as it is relaxing. It's the only safe place I can be near people (within a reasonable distance, of course). It's an antidote to my COVID depression.
Staying inside means being isolated, bored and sad. Going outside, into the woods, at a place like Murphy-Hanrehan, feels like being free.
And while I'm not ready to denounce my love of the mountains, I'm feeling a lot more grateful these days for the Minnesota outdoors.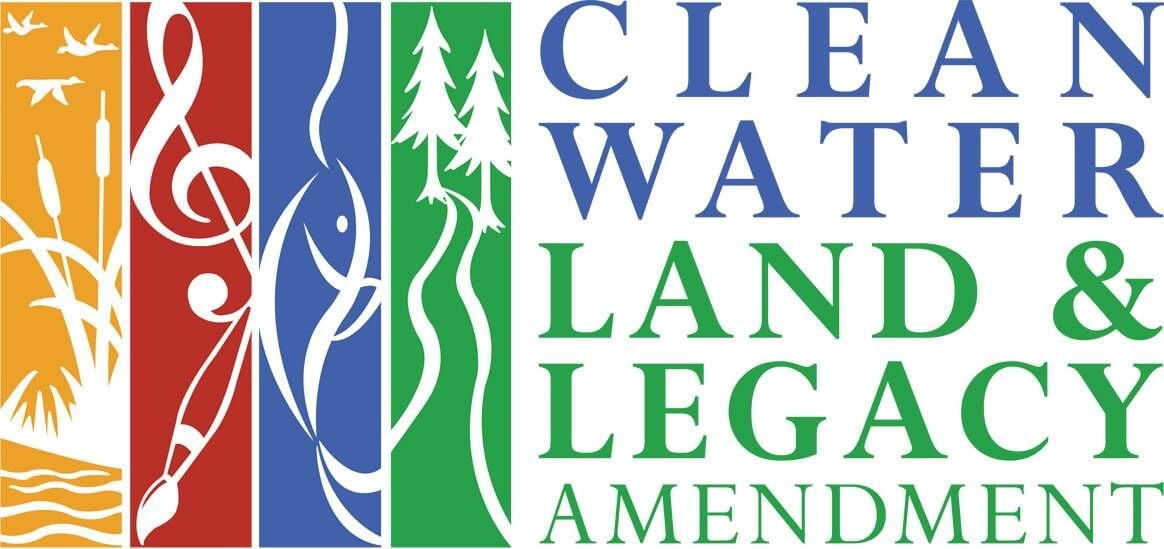 This story is made possible by the Arts and Cultural Heritage Fund and the citizens of Minnesota.
Speaking of giving new winter activities a whirl, Twin Cities PBS Producer Luke Heikkila recently dusted off his bike and went for a ride on the Gateway Trail, only a dusting of snow beneath his tires. Sure, he'd rather be showshoeing - but when Minnesota serves up a brown December, he gets creative. Check out his Ode to Winter Biking.
Like the writer of this piece, contributor Anne Guttridge decided to try something new during a pandemic: cooking the random food left behind in her fridge when her roommates departed to quarantine with their families. Along the way, she discovered a tasty recipe for "Mystery Squash Tacos." Find out how it tasted...
"I'm 45 years old. If I haven't yet learned to climb rocks, do parkour or ride really fast on a bike down a wooded path, it's safe to assume it's not going to happen. Though I firmly believe this is a time when I should be getting outside and into some wide open spaces more often, I also believe this is definitely a time where I shouldn't be taking up valuable medical space or attention nursing a broken ankle, snapped ACL or concussion. I'm not a risk-taker. Never have been, never will be. I like to keep things slow and steady." So Twin Cities Producer Luke Heikkila decided to try a little something called "forest bathing." His experience is your reward.